BetterDocs laat jou create and publish new documentation easily by following some simple step by step guidelines. Let's follow the instructions below to create and publish new documentation in BetterDocs.
Step 1: Install & Activate BetterDocs  #
Before start creating new documentation in BetterDocs, you have to first make sure, you have to install and activate BetterDocs on WordPress.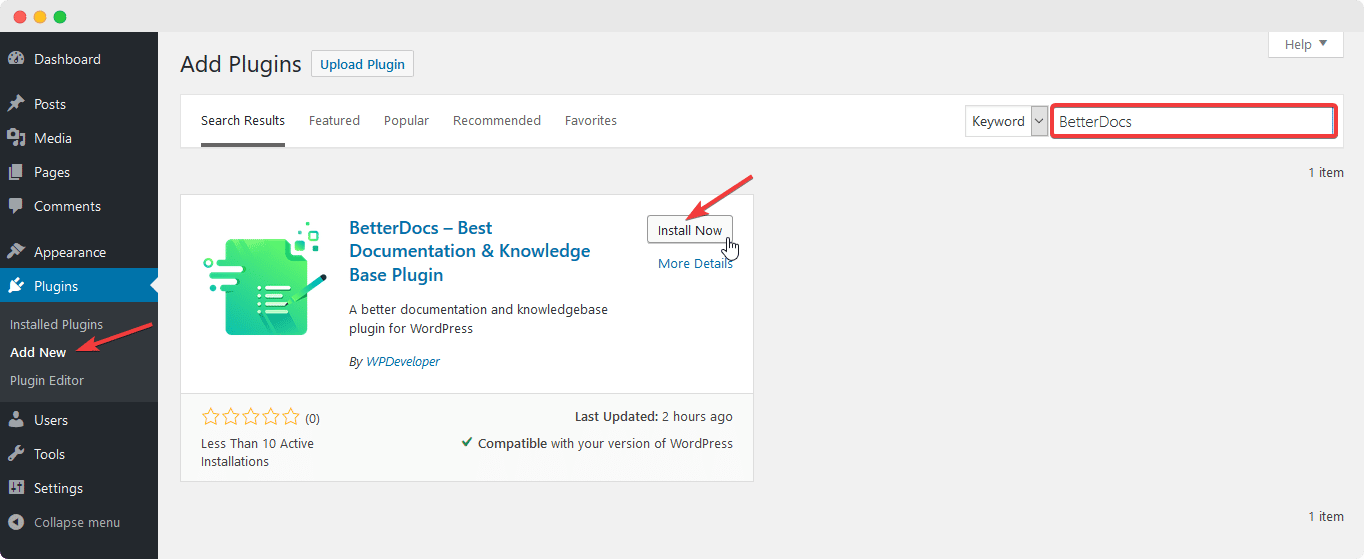 Step 2: Add New Documentation #
Open uw WordPress-dashboard en navigeer naar BetterDocs>> Nieuw toevoegen. Maak de documentatie net als elke andere WordPress-post / pagina.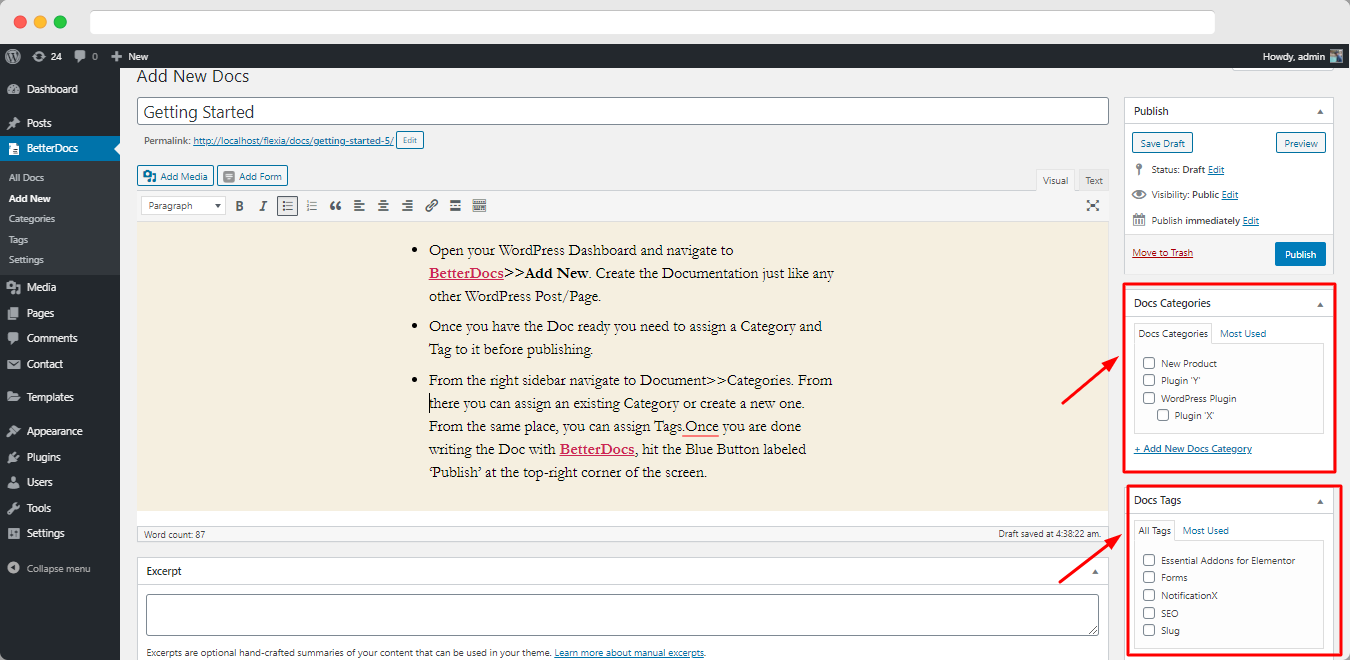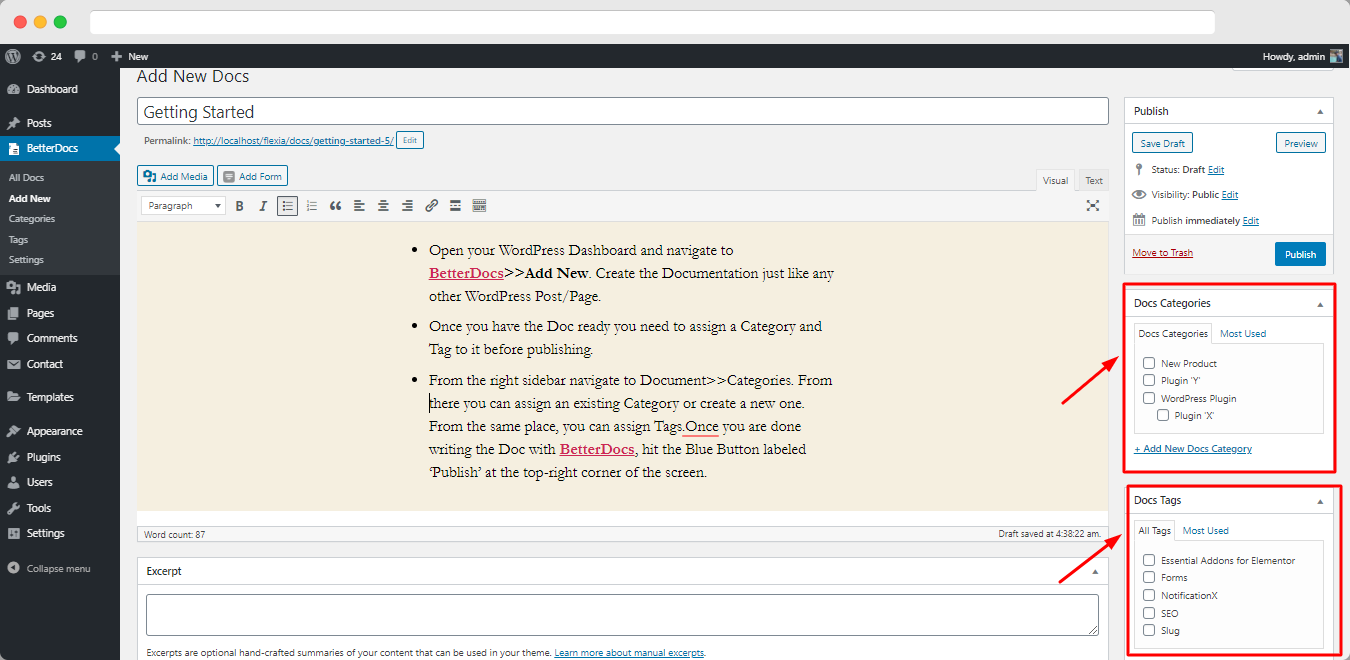 Zodra u het document gereed heeft, moet u een categorie en tag eraan toewijzen voordat u het publiceert. From the right sidebar navigate to Document>>Categories. From there you can assign an existing Category or create a new one. From the same place, you can assign Tags.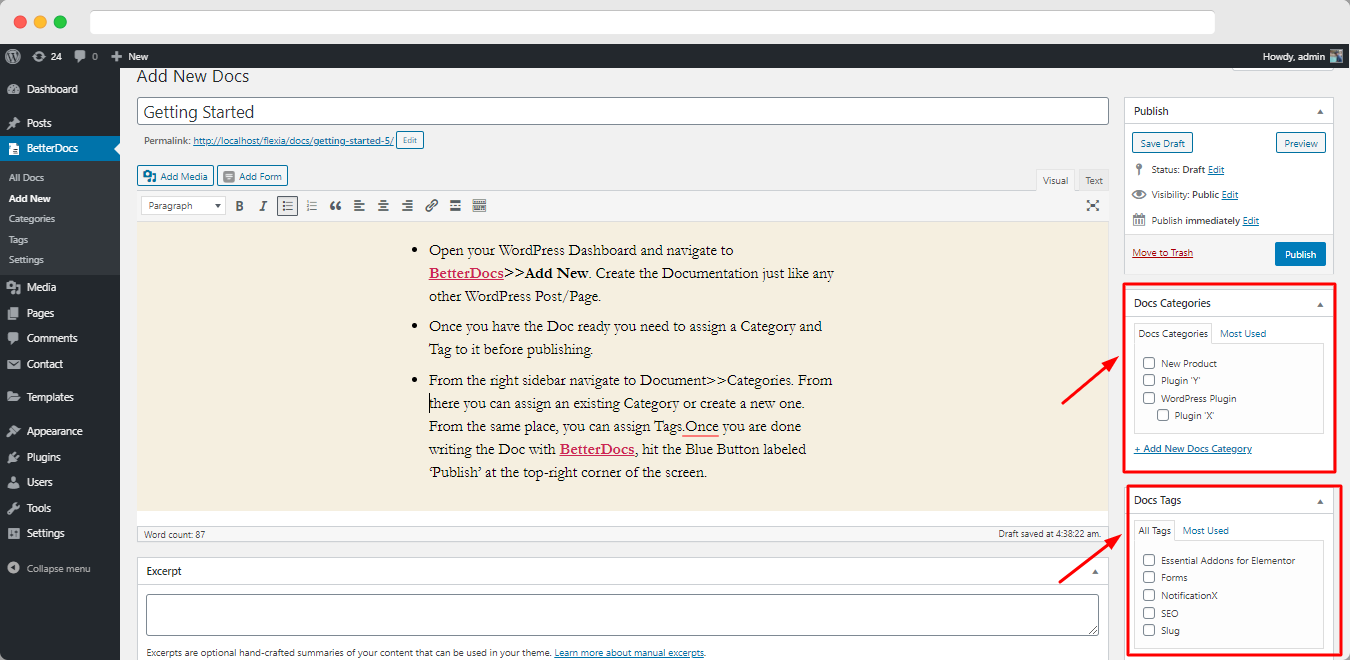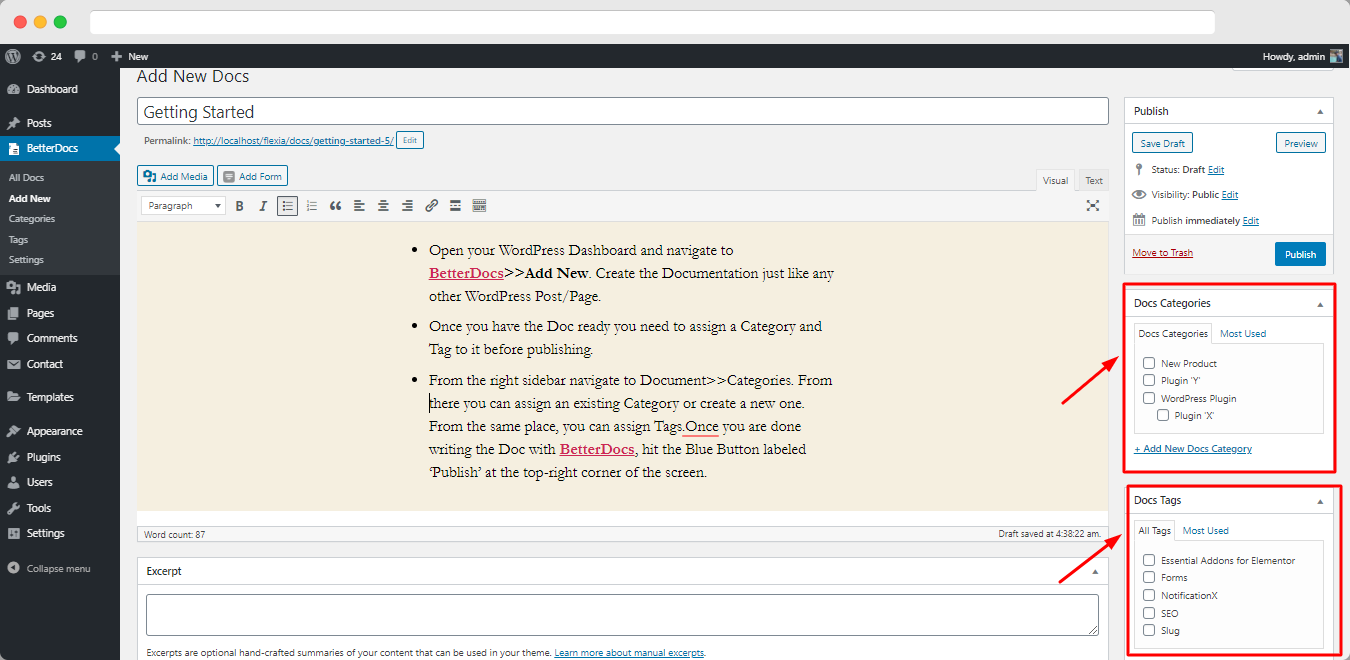 Step 3: Publish New Documentation #
Als je klaar bent met het schrijven van de Doc met BetterDocs, hit the Blue Button labeled 'Publiceren' at the top-right corner of the screen.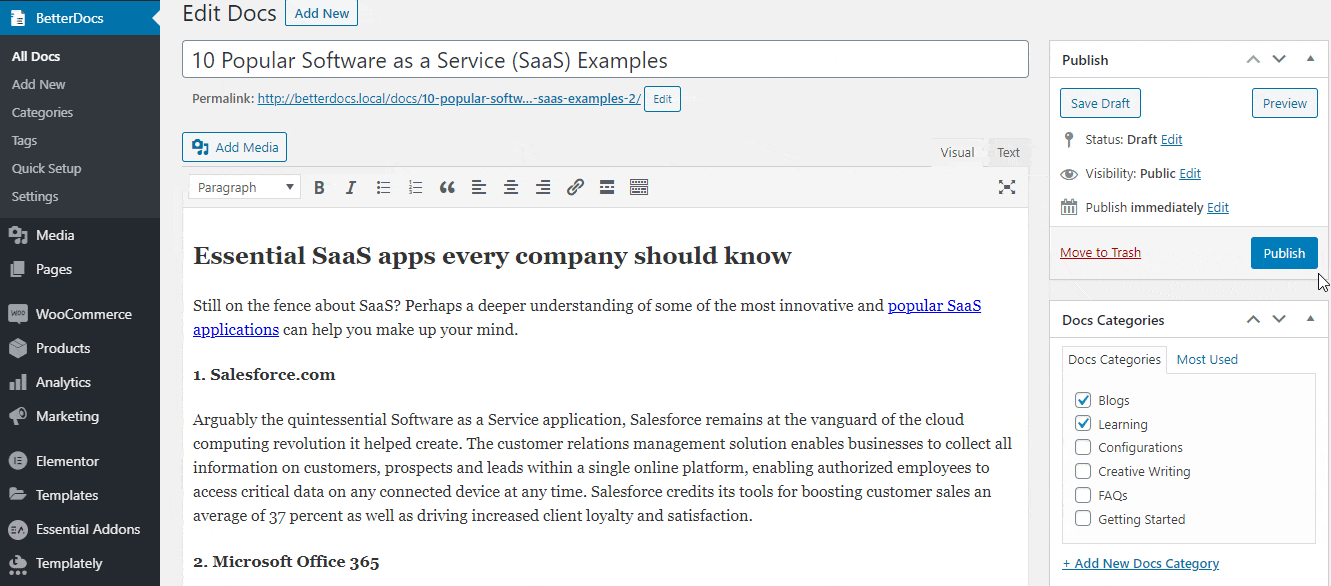 Uiteindelijke uitkomst #
By simply following all the above steps, you will be able to create and publish your new documentation easily with BetterDocs on your WordPress website.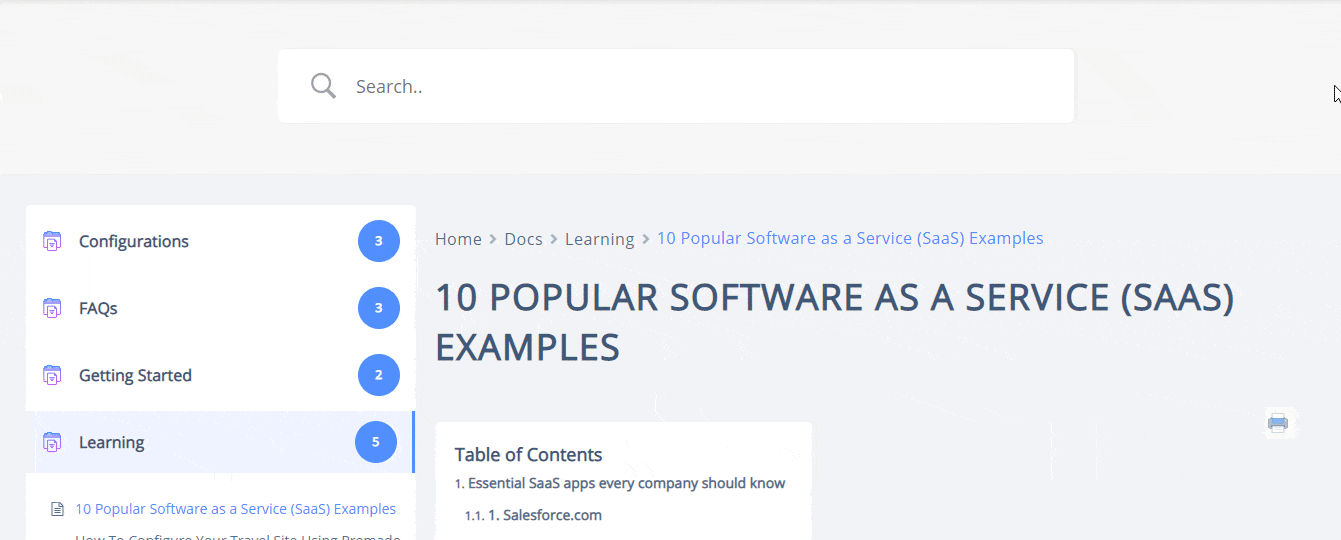 That's how you can simply create and publish new documentation with BetterDocs just within a few steps. 
Getting Stuck? Feel free to contact our dedicated ondersteuningsteam voor verdere assistentie.