Cu BetterDocs Pro, you can now easily create an Internal Knowledge Base and restrict access to certain documents, docs categories, knowledge base, and many more based on certain user roles.
Follow this step by step guideline to find out how to manage the Internal Knowledge Base with BetterDocs:
Notă: The Internal Knowledge Base is a feature that is available with BetterDocs Pro. So, to configure your Internal Knowledge Base, make sure BetterDocs Pro is activated and installed on your WordPress dashboard.
Step 1: Enable Internal Knowledge Base From BetterDocs #
Open your WordPress dashboard and navigate to BetterDocs→ Settings. From there go to the 'Advanced Settings' tab and you will find the option to turn on the Internal Knowledge Base. Tick the 'Enable/Disable' field to get started with Internal Knowledge Base.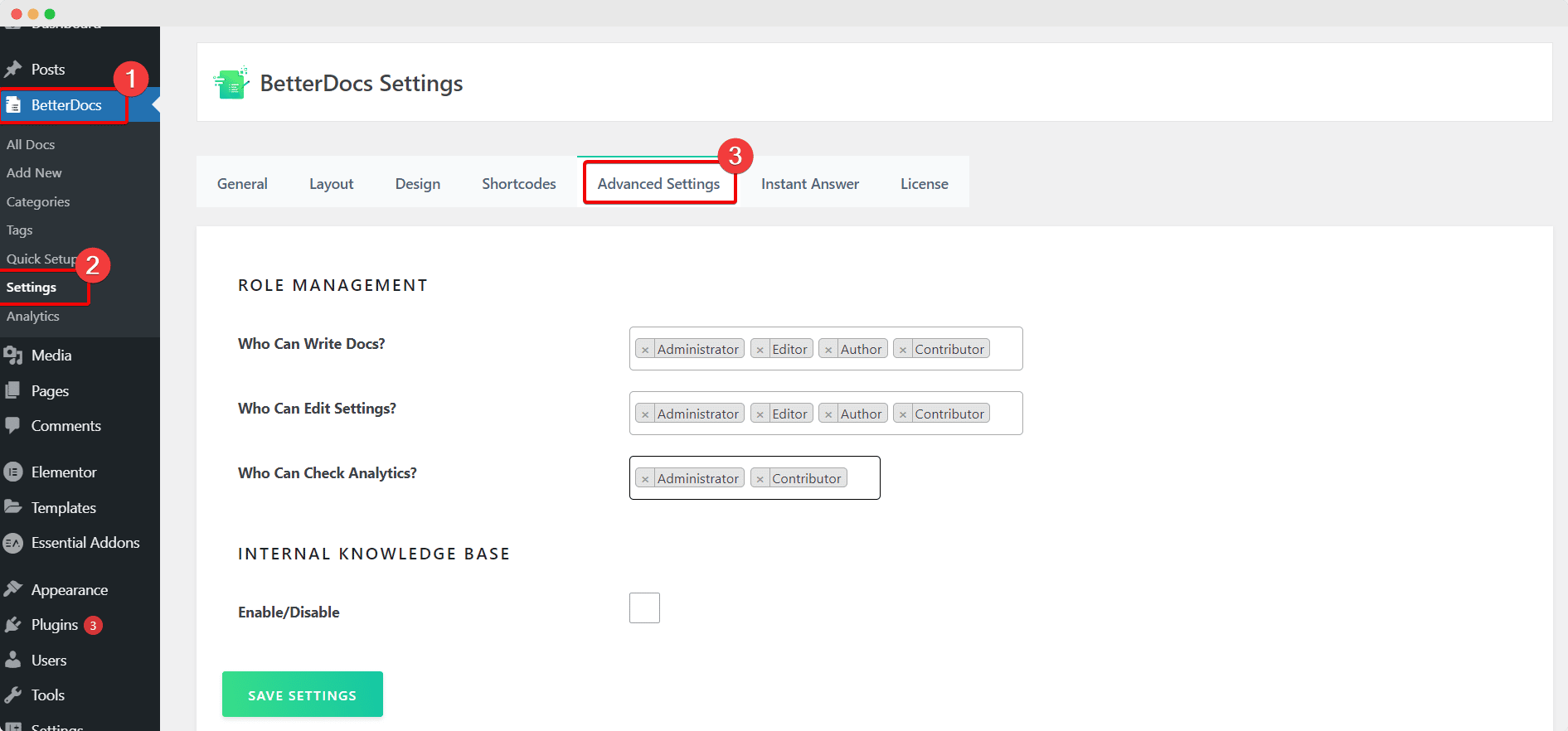 Step 2: Configure Internal Knowledge Base Settings #
After turning on the Internal Knowledge Base option in BetterDocs, you'll have all the features you need right there to manage your internal knowledge base. Let's explore all the Internal Knowledge Base options available in BetterDocs.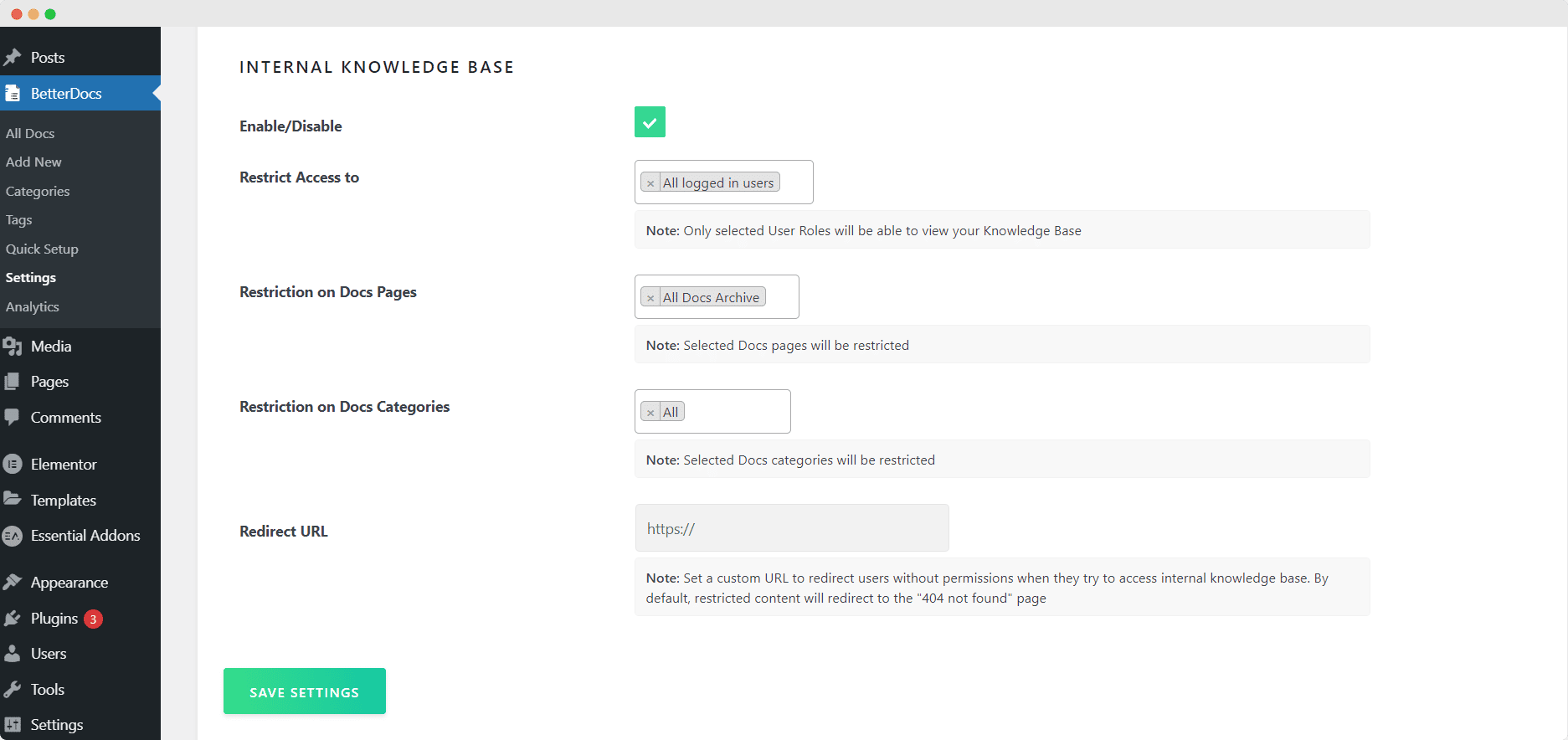 Restrict Access To #
You can manage who can see available documentations from your website using this section of Internal Knowledge Base. Select 'All Login In Users' if you want to hide documentation from users who are not logged in to your WordPress website. 
Besides, you can choose particular user roles like Subscriber, Administrator, Editor, Author, and so on who can only get access to your documentation.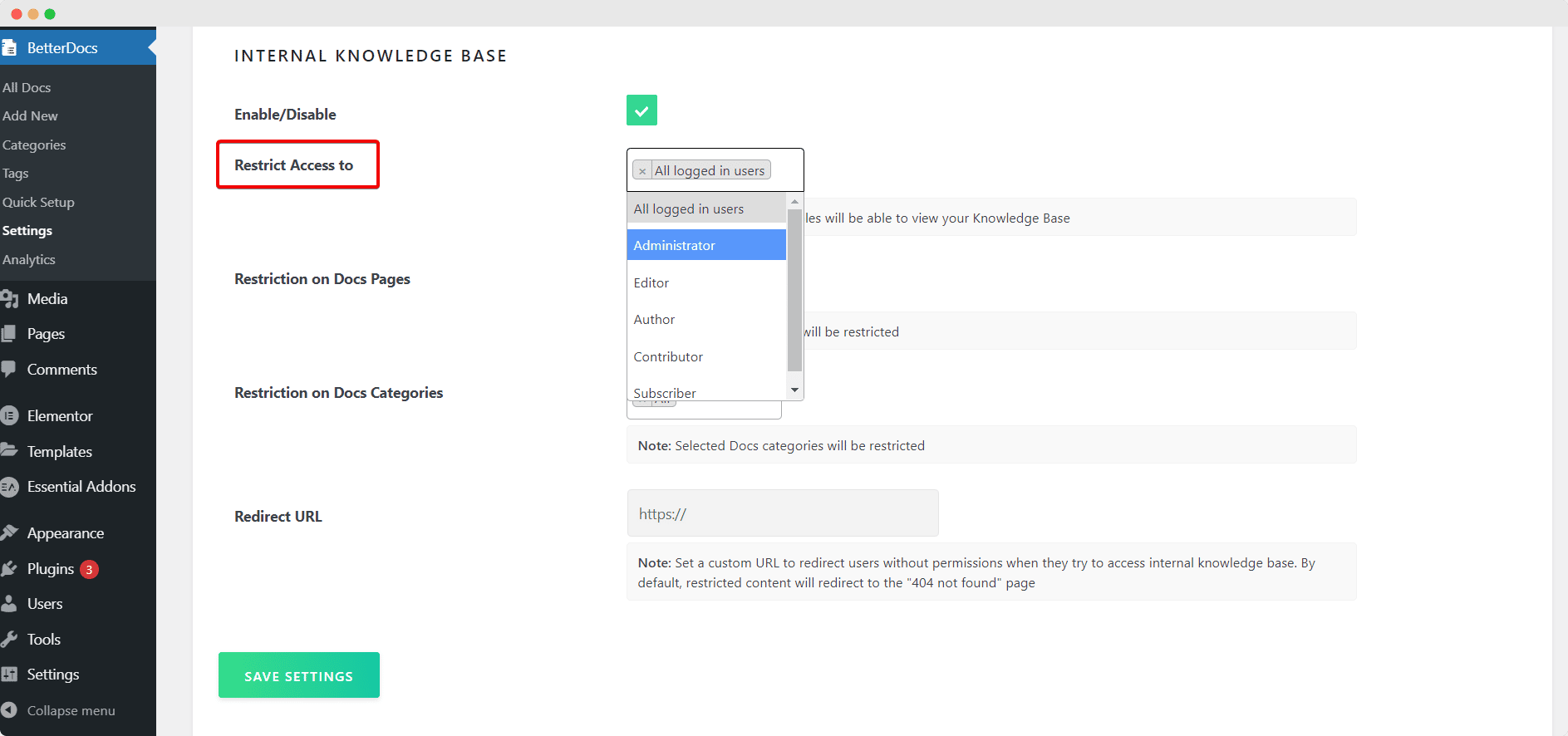 Restriction On Docs Pages #
You can restrict certain docs pages such as All Docs Archive, Docs, Docs Category page, or Knowledge base. To hide all the docs pages including docs, categories, and knowledge base pages, simply pick the 'All Docs Archive' option. If you want, you can choose to restrict certain docs pages as well.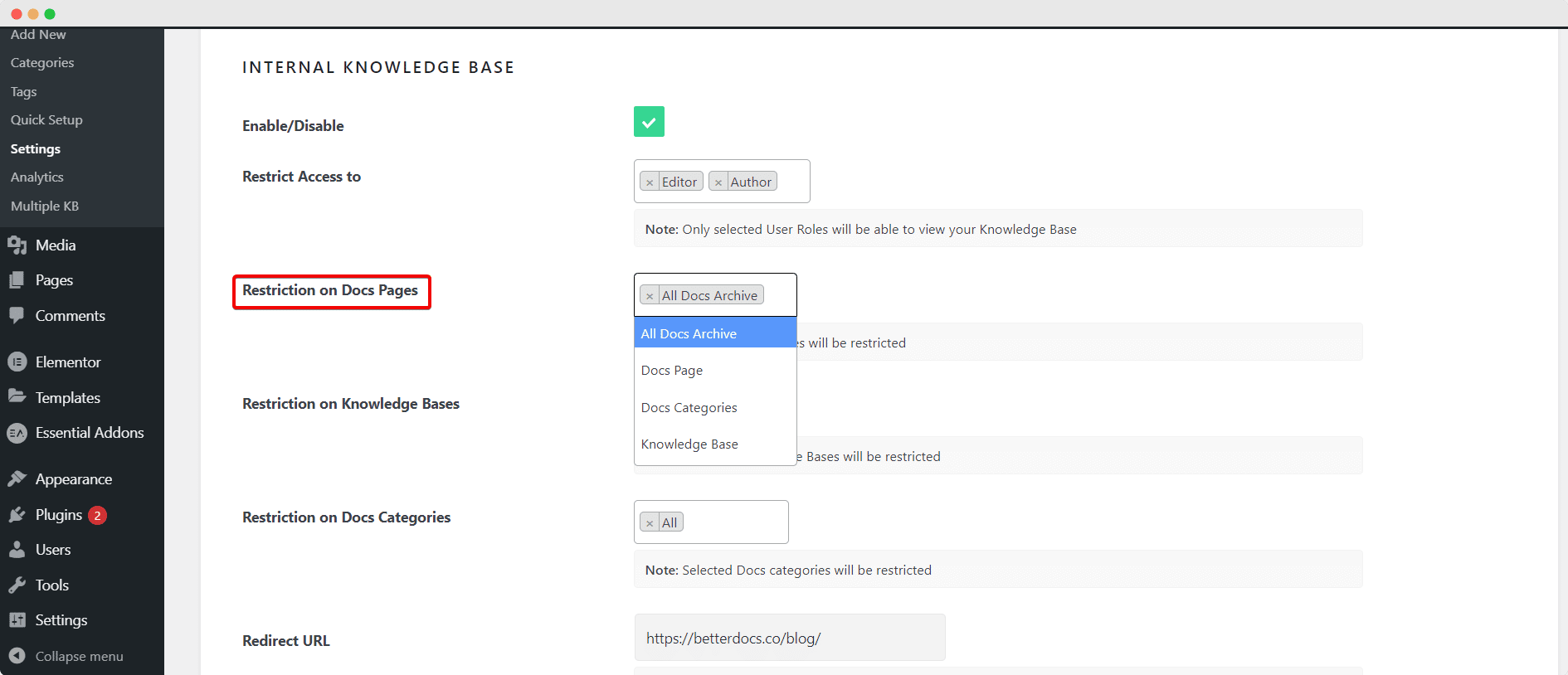 Restriction On Knowledge Bases #
From this option, you can define which knowledge base you want to hide from certain user roles.

Restriction On Docs Categories #
In order to restrict certain Docs categories from certain user roles, make sure 'Docs Categories' sau 'All Docs Archive' pages have been restricted from the previous option. Afterward, simply define the doc categories which you want to hide from your users.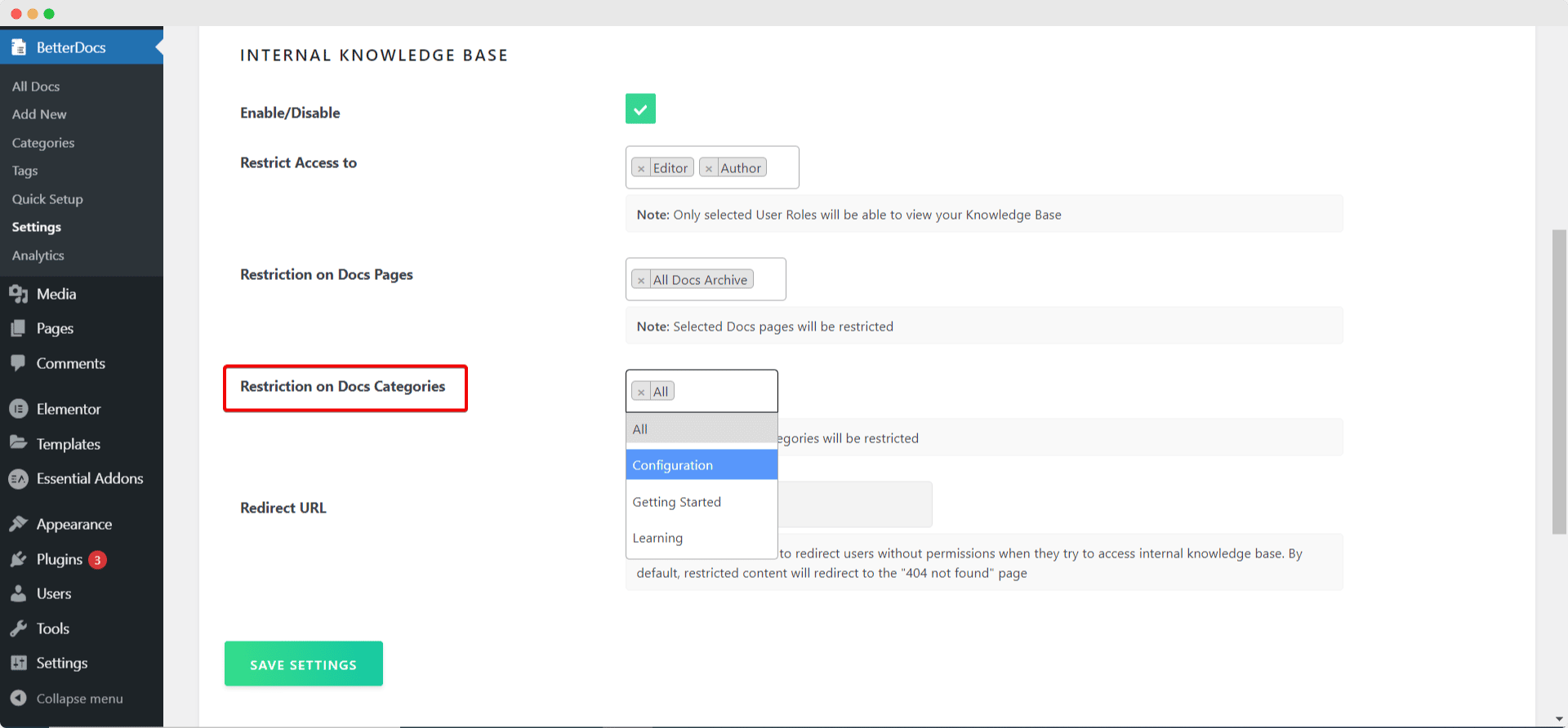 Redirect URL #
You can easily add a redirected URL for those from whom you have restricted your Internal Knowledge Base using this option. Simply add the redirect URL here. When a site viewer browses your restricted documentation, he or she will be redirected to the given URL and won't receive a 404 error.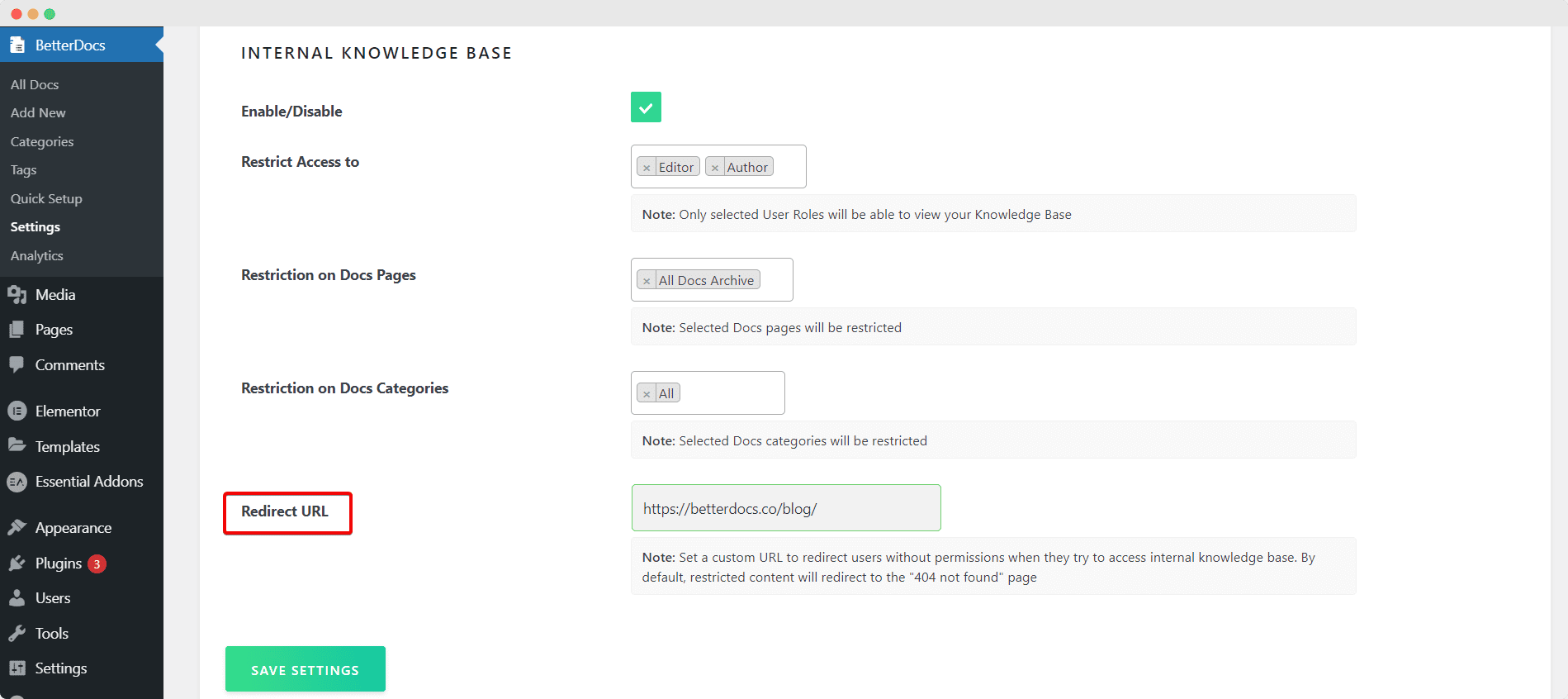 Rezultat final #
After making all the changes, click on the 'Salvează setările' button, you will be all set to go. This is what your Internal Knowledge Base will look like when someone tries to browse restricted documentation pages.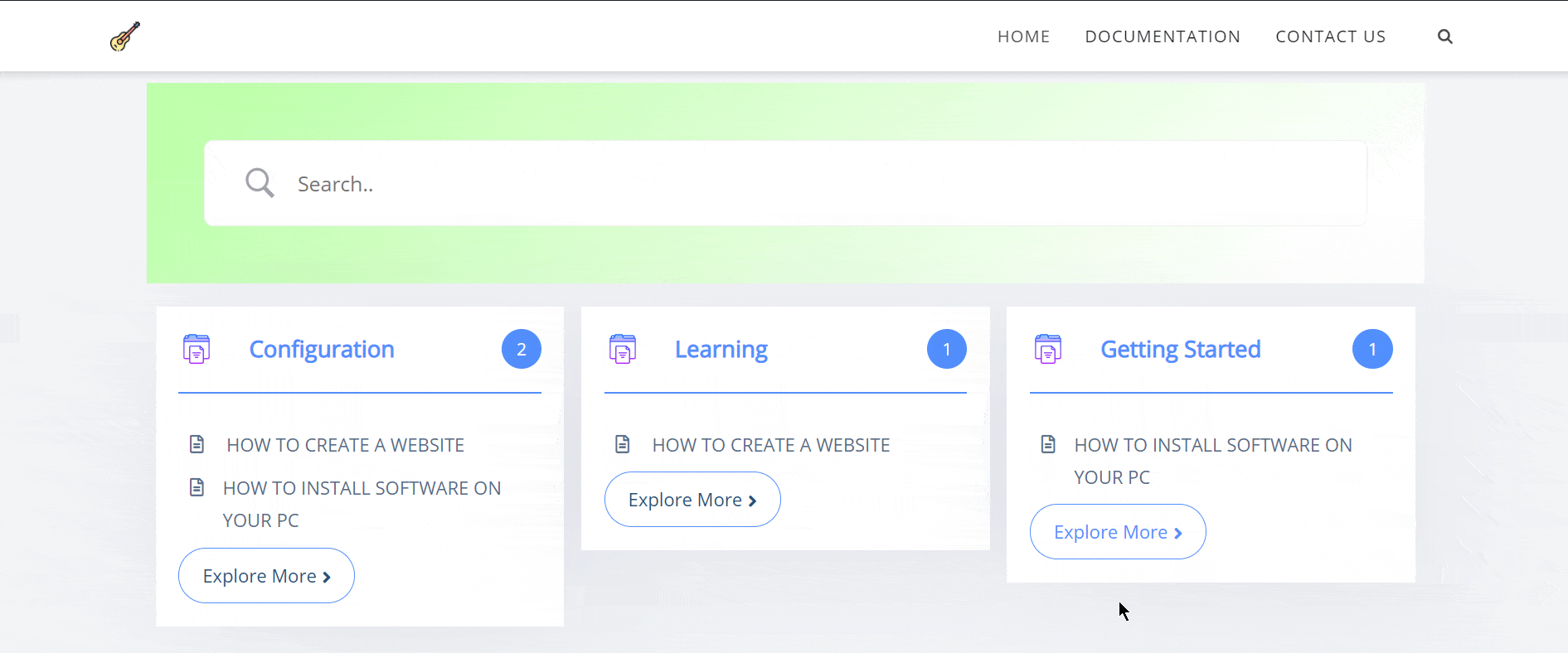 By using BetterDocs Pro, this is how you can manage Internal Knowledge Base easily and restrict access to selected documentation and users. 
If you face any difficulties, feel free to contact our support team.