Artificial Intelligence (AI) is a very common term nowadays. In this digital era, everything has become easy with AI. This technology is also popular in the writing world as well. You can just open an AI rewriter tool, paste a copy of similar types of content you want, and get new fresh content! In this article, you will find the 5 best AI rewriter tools that you can use for your upcoming writings.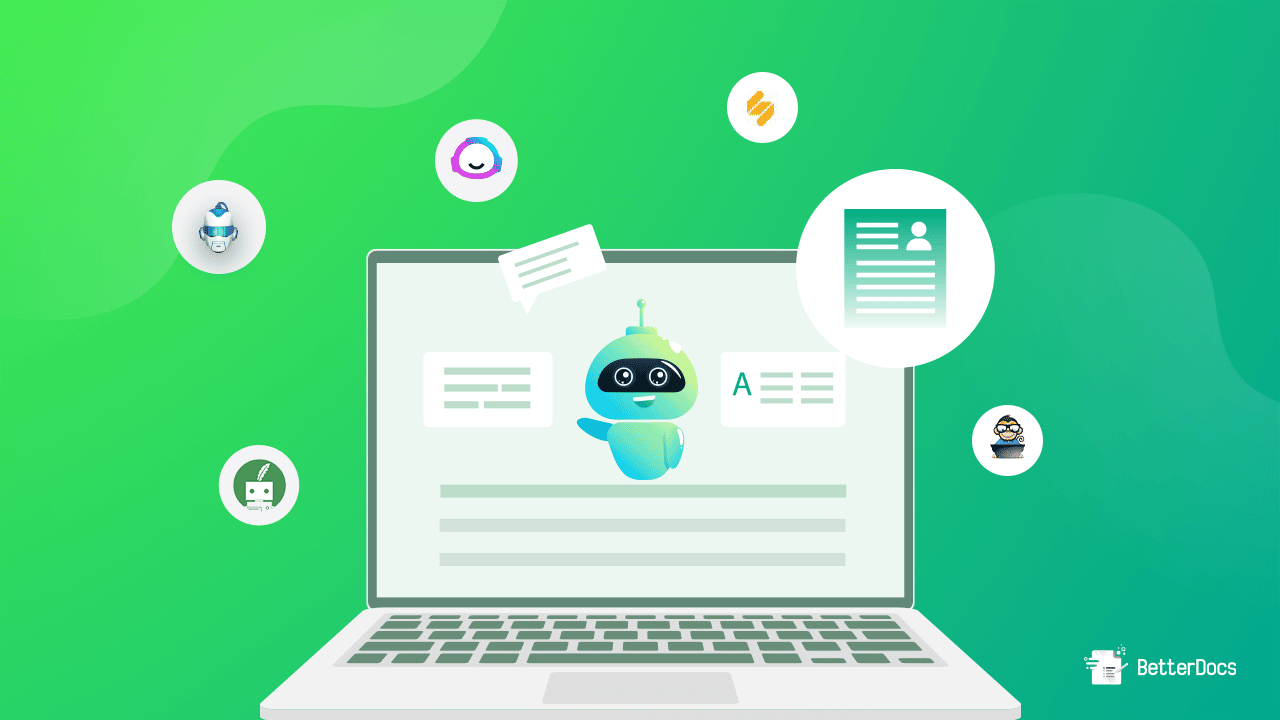 What Are AI Rewriter Tools & How to Use Them Ethically
A program that can automatically rewrite text is known as an AI rewriter and the tools rewrite new content following an original one called AI rewriter tools. AI rewriters can produce updated versions of the already published content. By using artificial intelligence, the rewriter tool assists writers in creating original blogs, articles, and other types of content.
Before knowing the best 5 AI rewriting tools, first know if you can use them ethically or not! Well, you can use AI rewriting tools ethically. For rewriting original content, basically, AI rewriting tools paraphrase it and generate something new. Paraphrasing is legal if it is done correctly.
See how AI rewriters write new plagiarism-free content by:
👉Using synonyms with the bucket of vocabulary
👉Restructuring the sentence keeping it meaningful
👉Transforming voice from active to passive and vice versa
👉Playing with clauses to phrases and vice versa
👉Changing parts of speech and articles
👉Modifying the sentences as necessary
5 Best AI Rewrites Tool You Can Use
There are many AI tools for rewriting and many other tasks such as keyword researching, optimizing, plagiarism checking, translation, and many more. Below are our 5 best picks from the tons of AI-powered rewriting tools. Have a look. 
1. GetGenie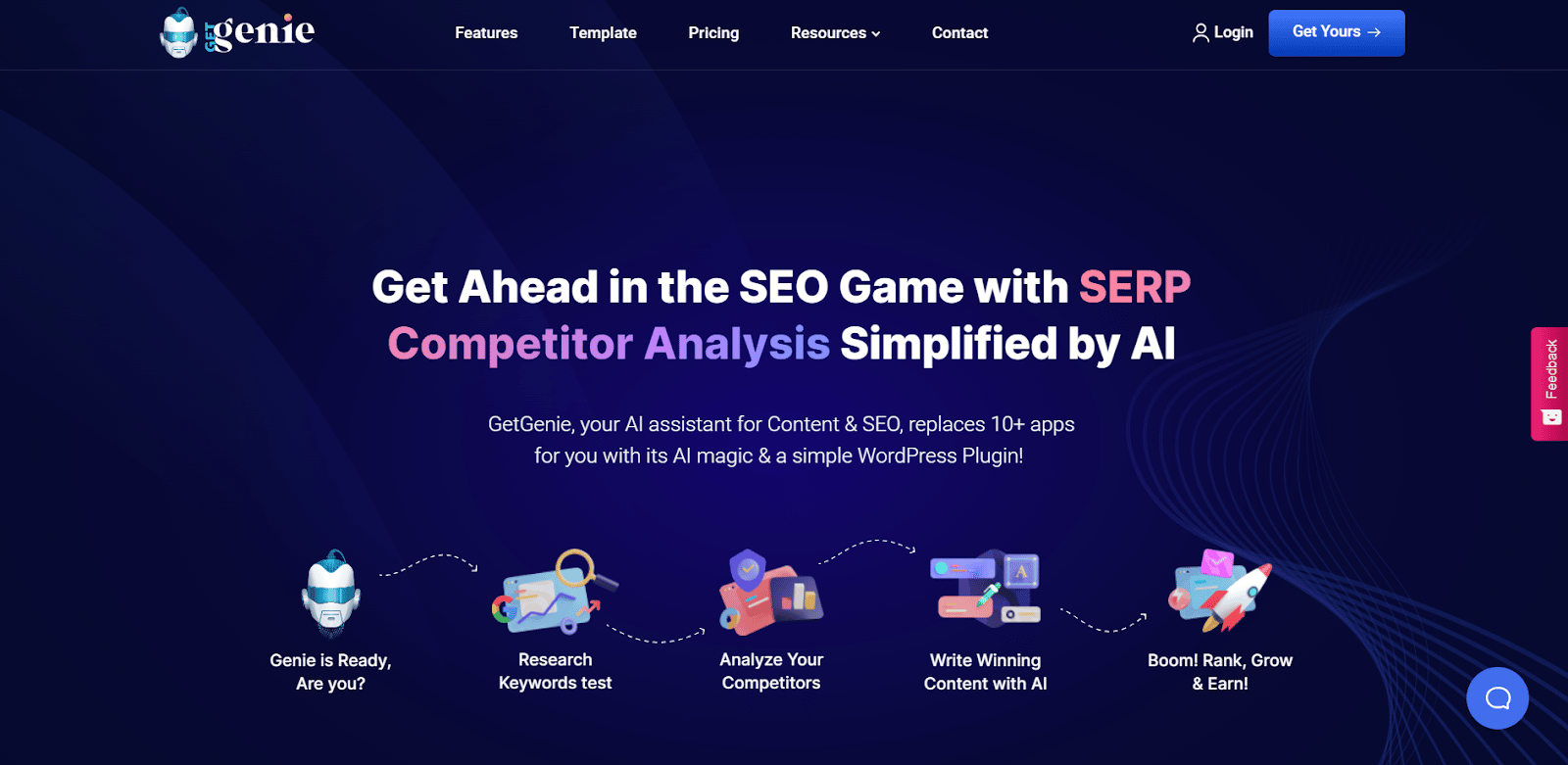 GetGenie is an enchanted AI writing tool developed by XpeedStudio. Besides rewriting content, you can research keywords, write & optimize content, and many more with this extraordinary AI tool. It can generate any type of content such as blog posts, articles, website content, email copies, social share copies, product descriptions, etc.
It is a WordPress AI writing plugin so you can easily work with it on the WordPress dashboard to generate blog posts and publish them without any extra hassle! Another advantage of this tool is that it is compatible with both Elementor page builder and Gutenberg editor. Also, GetGenie offers 30+ writing templates for various types of content.
GetGenie is a very advanced tool that generates well-researched outlines with headings and also prepares optimized SEO content for each heading. You never face any copyright issues after working with this. This AI tool can alone replace 10+ writing tools on the market because it covers everything.
2. Jasper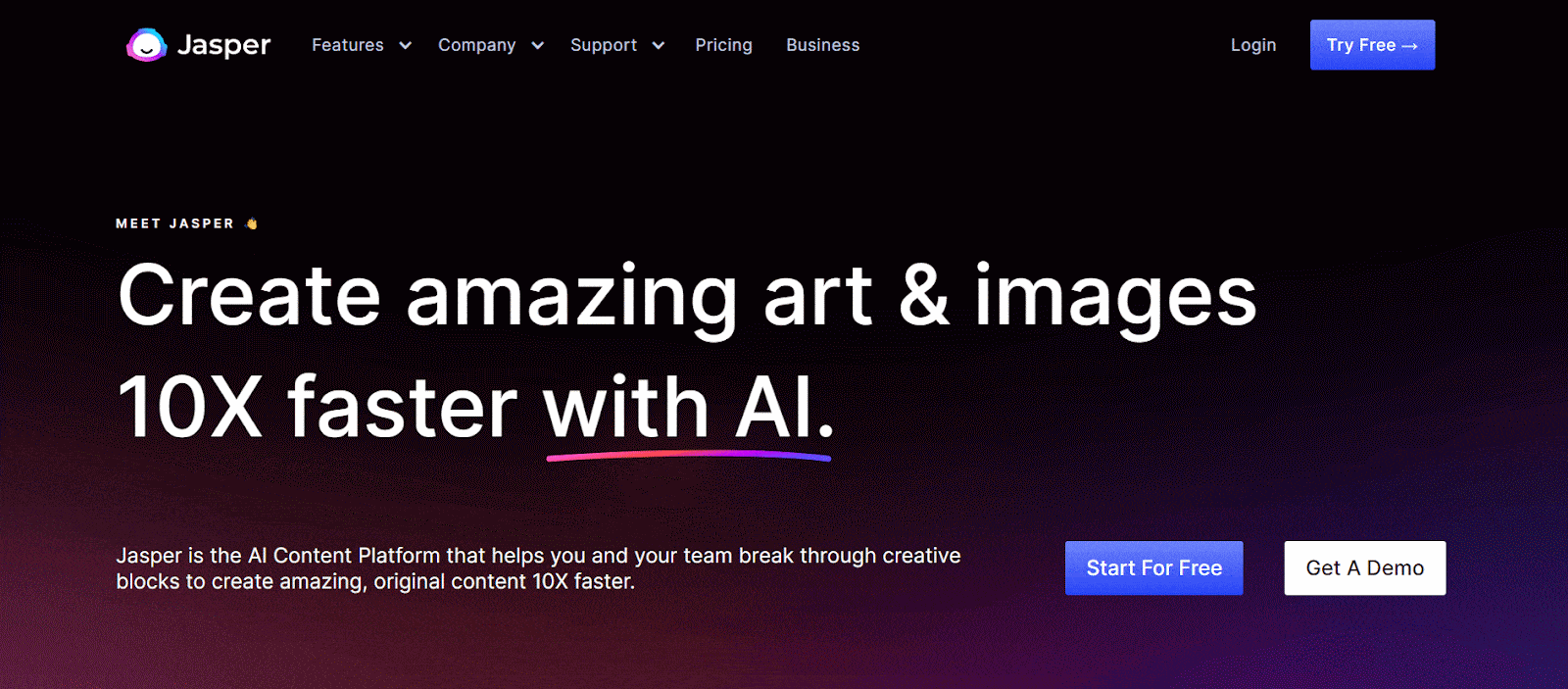 Jasper is one of the most popular AI-powered rewriting tools that can create plagiarism-free content. To make well-SEO-optimized content, it is a good option for writers, bloggers, and content creators. It also helps to improve writing style and grammar to ensure the content is error-free. It offers 50+ writing templates for multiple types of content and copywriting.
It also helps with keywords and SEO integration. Not only English, this super-friendly writing tool supports over 25 languages. You can write articles, blogs, social share copies, email copies, and many more. Jasper is a PRO tool. But before getting into the premium, it offers you 5 days of a free trial. After that, if you want it for months, you can see their pricing.
3. Simplified
The most recent addition to the AI copywriting tools transforming the marketing sector is Simplified. This AI-powered rewriting tool emphasizes teamwork and puts up-to-date and original content. This AI tool is simple to use and ready to meet all of your content requirements.
This tool offers a very user-friendly interface so that you can easily create or recreate unique copies for various platforms. It allows 3rd party integrations with Shopify, Unsplash, Airtable, Zapier, etc, which is an extra advantage for content creators. It is a good option for writers who created content for WooCommerce sites to create optimized product description copy.
4. Chimp Rewriter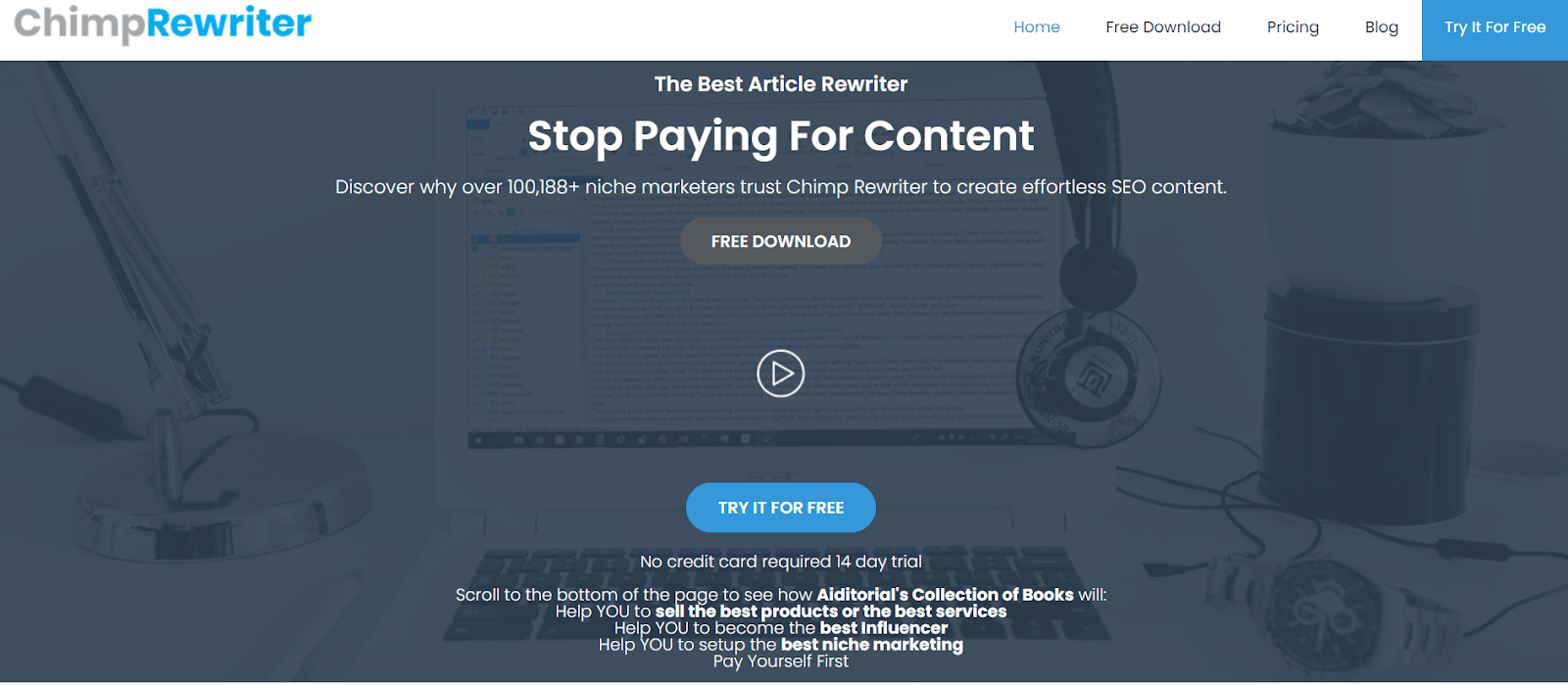 Chimp Rewriter is a highly popular downloadable AI rewriter tool that is compatible with Microsoft. It is a complete package of recreating unique and researched content that professional writers also prefer to use. It delivers SEO-optimized articles in 5 different languages. One of the coolest features of this tool is that it automatically adds images and videos in rewritten content. 
This AI rewriting tool is also a premium tool. But, at first, you can start without investing money. It offers a 14-day free trial and a 60-day money-back guarantee. And if you are convinced after the trial period, you can go into the real tool and for that, see their pricing. 
5. Quillbot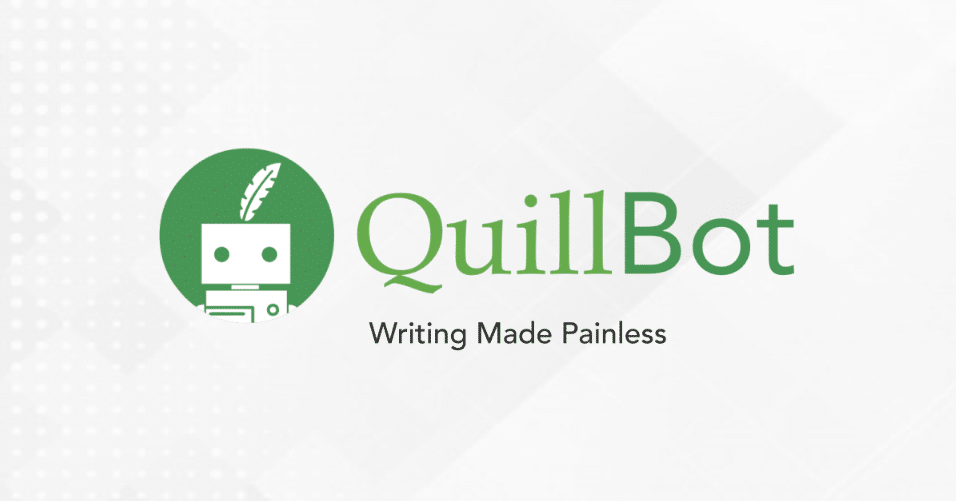 Quillbot is a popular AI rewriting tool that comes with many powerful features. It has seven article spinning and rewriting modes. You can use a paraphraser, grammar and plagiarism checker, co-writer, summarizer, citation generator, and many more features of this amazing tool. It is easy to access with its super-friendly user interface. 
This AI writing tool supports 100 languages. One of the things that makes Quillbot so popular and impressive is that it is completely free to use. While paid subscriptions are available, the free tool is sufficient for most basic blog and article-writing needs. You can check their pricing if you want to upgrade to premium 
Some More AI Rewriter Tools You Can Check Out
Well, here we mentioned only 5 AI rewriter tools, some of them are premium and some of them are free. You can start working with any of these tools. But, there are many more popular tools or plugins for rewriting with AI technology such as Copy.AI, Article forge, CopySmith, Writesonic, etc.
Do you think this blog is helpful? Don't forget to subscribe to our blog to read more blogs. We would love to have you in our Facebook community where you can share your knowledge and views with others.