As artificial intelligence develops, we introduce you to the BetterDocs AI Writer to build your self-help center in Shopify in the blink of an eye. From now on, you don't have to write all day to create a doc; instead, with the magic of AI, you will get your product or service documentation and FAQs ready instantly. Dive into the blog to explore more.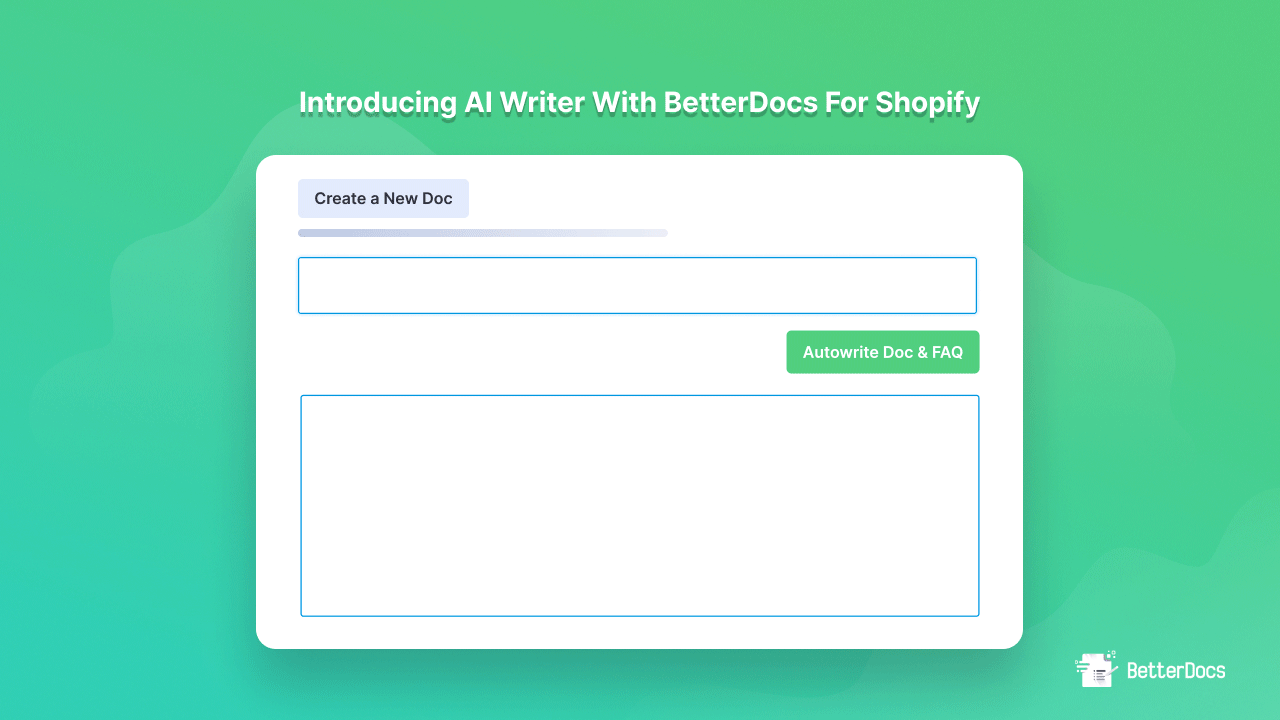 🤖 AI Writer Tool: The Next Generation Technology Is Here!
Artificial intelligence took the internet by storm and streamlined the workflow of almost every industry. With the rise of AI-powered technology, nowadays, you can automate content writing and create blogs, documentation, and copies with just a few clicks. The introduction of AI for writers comes with great benefits. Let's have a look at them below:
⭐ With the help of AI Writer tools, you don't have to put so much effort into writing your documentation. Instead, it will help as a writing assistant for you.
⭐ You can speed up your writing process and create your content within just a few moments. So, you can finish a month of work in a day from now.
⭐ AI writer tools can save your time and free your hand from working on something else. So, from now on you can focus on more important things instead of writing documentation all day long.
⭐ As AI for writers can save work hours, they can help to minimize the cost of creating content. You can save your money on content creation and invest in something else.
🪄 Introducing Magic AI Autowrite With BetterDocs For Shopify
Considering the massive amount of possibilities with AI, we have integrated artificial intelligence with our Shopify knowledge base & FAQ app BetterDocs For Shopify. We are calling it the 'Magic AI Autowrite' feature which is basically an automatic documentation generator. Using this amazing feature, you are just a few clicks away from building a complete self-help center for your Shopify store.
📝 Write Full Documentation Instantly
From now on, no need to worry about writing long documentation anymore. You just need to write your documentation name and enter a few keywords that should be mentioned in your doc. Using this information, the BetterDocs AI doc writer will create your full documentation which you can use.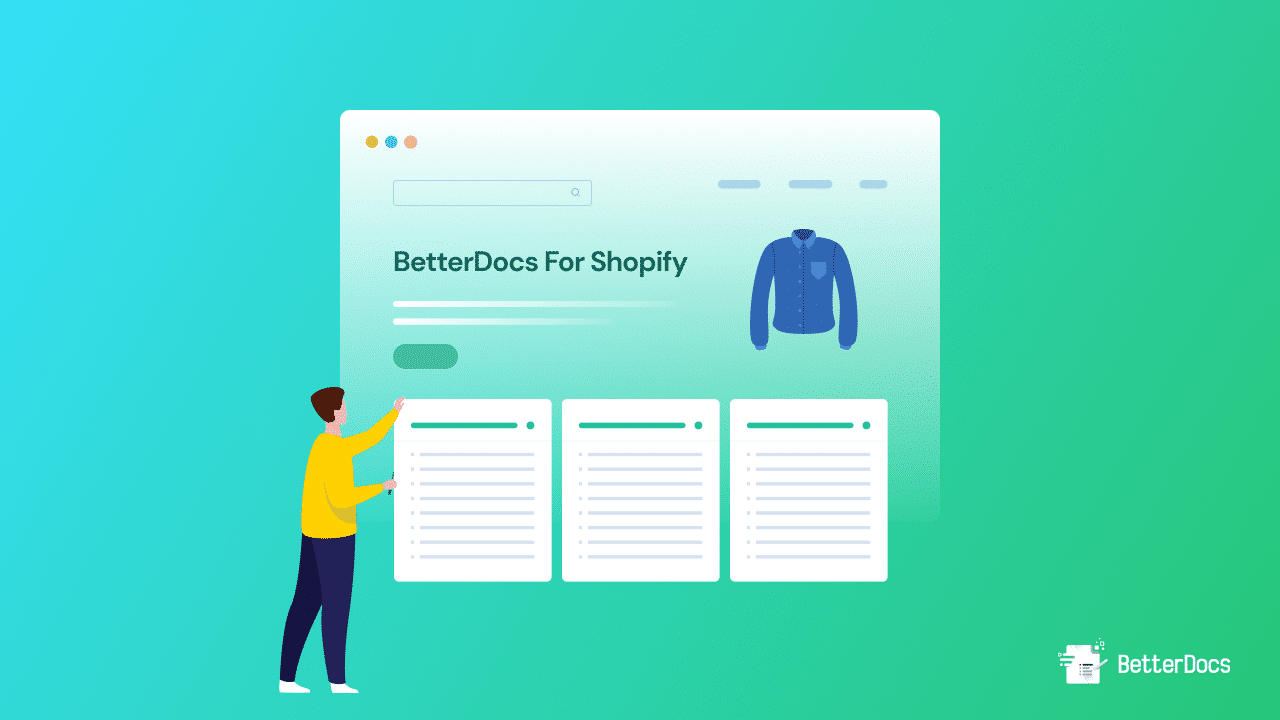 You can even modify these auto-generated docs when necessary and publish them on your store instantly. In this way, you don't have to keep your customers waiting to create the documentation. Instead, you can share the published documentation in just a few minutes.
⁉️ Generates FAQs In No Time
FAQs can help you to reduce your support tickets by answering the most common questions. Using the BetterDocs AI Writer, you can write as many FAQs for your store as needed. All you have to do is write your questions, and then the answer will be ready with the power of this automatic documentation generator feature.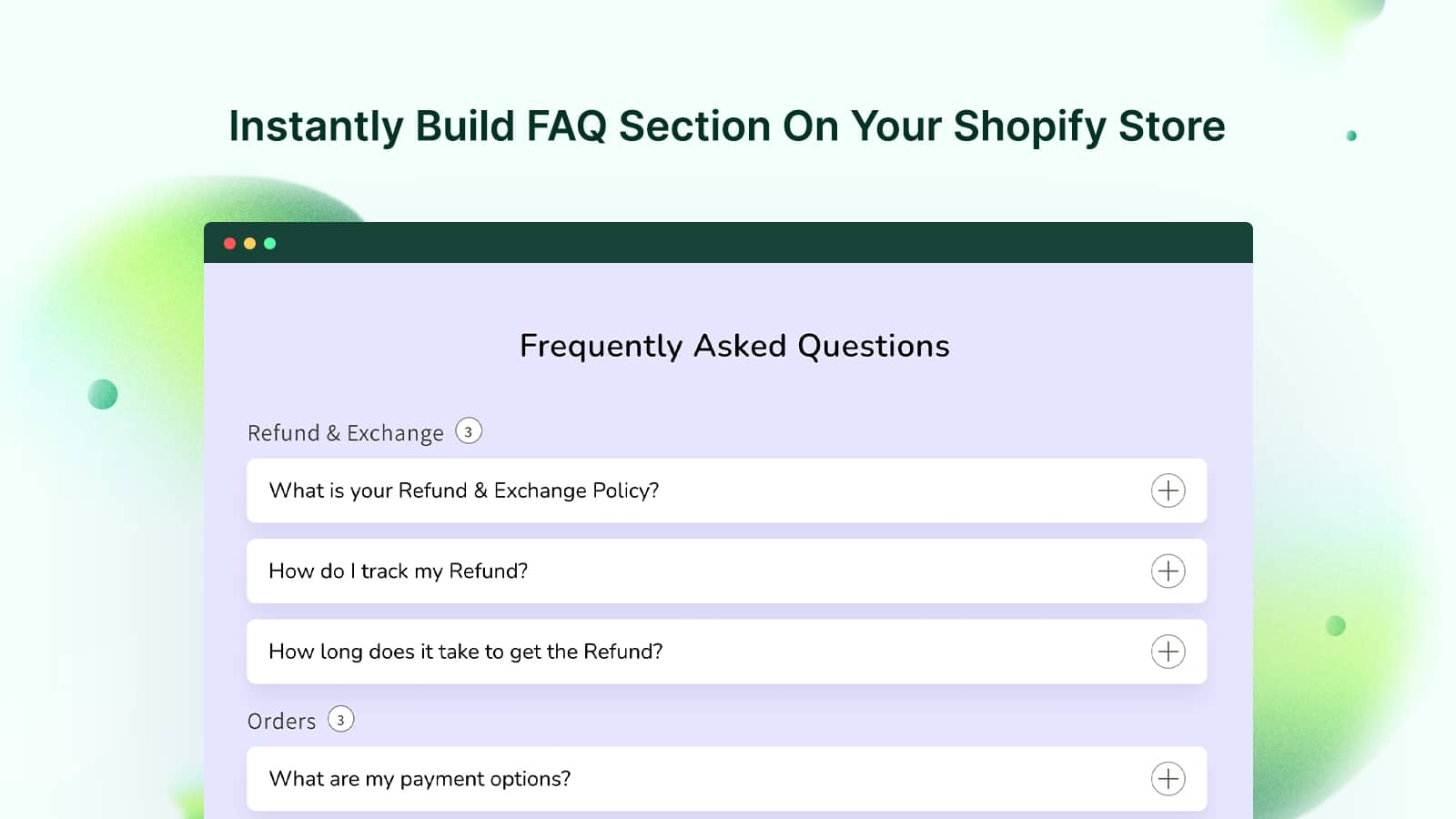 In this way, you can get your FAQs ready in a really short time and speed up the process of building your knowledge base. So, it is time for you to use the magic of AI and provide all the necessary resources to your customer without any delay.
📖 Guide: How To Build Self Help Center With BetterDocs Magic AI Autowrite Feature
BetterDocs For Shopify app can help you to create a knowledge base help center in your store. Now, with the help of AI, you can speed up your workflow and build your knowledge base swiftly. To use the BetterDocs Magic AI Autowrite feature, you need to install BetterDocs in your Shopify store.
Along with the Magic AI Autowrite feature, BetterDocs for Shopify comes with more exclusive features that you can use to power up your store. For example, it comes with a live chat feature to let your customers instantly connect with you. Moreover, using this knowledge base solution, you can provide a quick order-tracking feature and analyze your knowledge with advanced analytics tools.
Step 1: Publish Documentation Instantly
To write your docs using the BetterDocs Magic AI Autowrite feature, you need to navigate to the BetterDocs app from your dashboard. From the 'Home' tab, click on the 'Add a New Doc' option then you will be redirected to the doc editor. Now, you just need to type the doc name and click on the 'Autowrite Doc' and provide your keywords. After that just hit the 'Keep' button and save the document before publishing.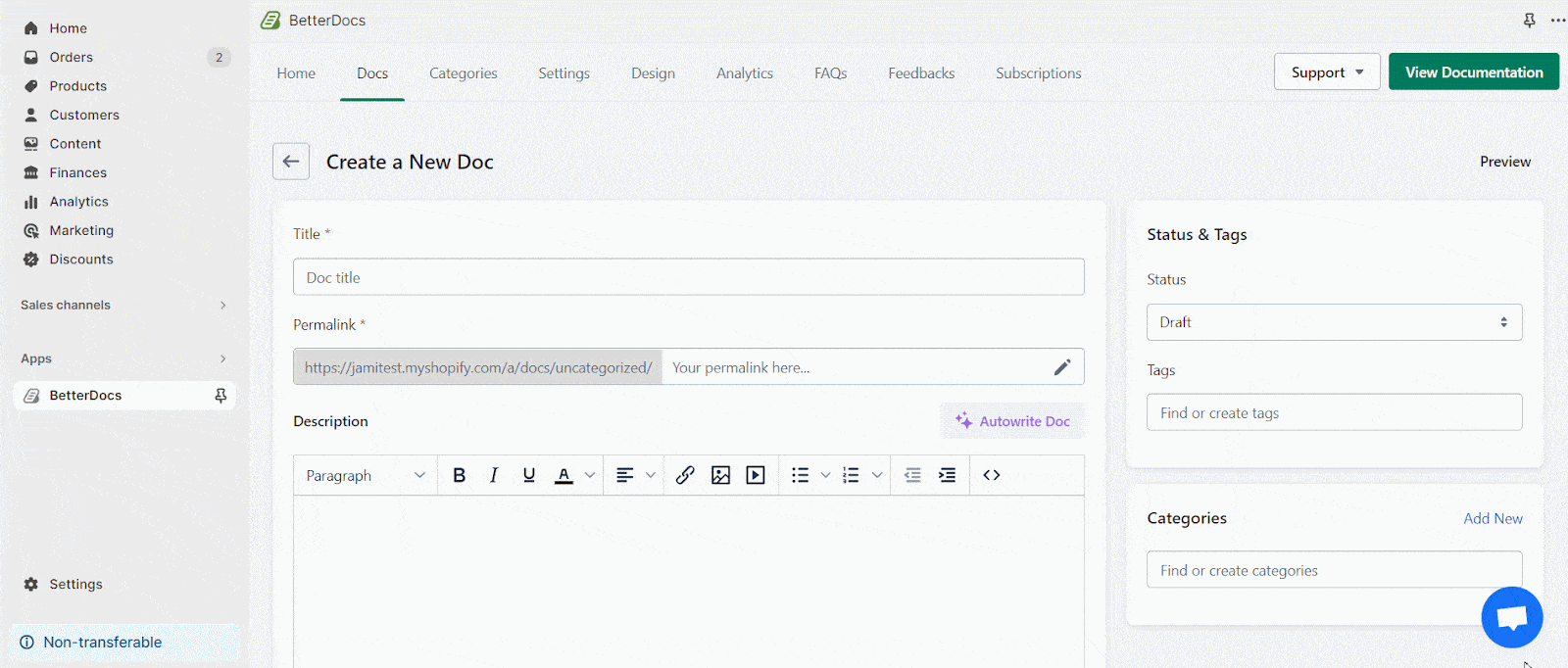 Step 2: Add FAQs To Your Store
Now, to create FAQs with just a single click, go to the 'FAQ' tab and click on the 'Add a New FAQ' option. After that, provide the question and click on the 'Autowrite FAQ' option. Now, hit the 'Keep' or 'Write' button as you need. That's it. This is how you can use the BetterDocs Magic AI Autowrite feature and build your self-help knowledge base in no time.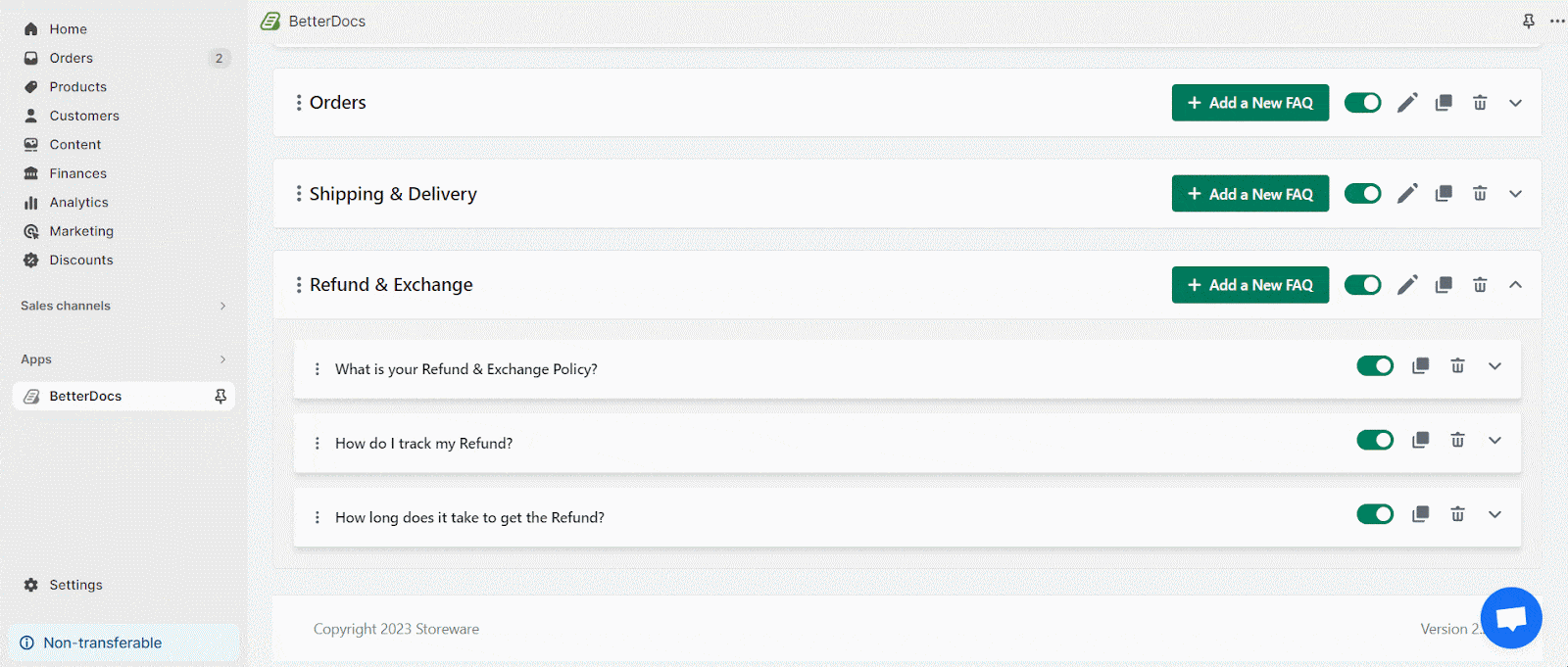 Step 3: Preview And Publish Your Documentation
This is how you can use the BetterDocs AI Writer and speed up your workflow. If you want to learn more about the BetterDocs Magic AI Autowrite feature, you can check out this documentation for more details.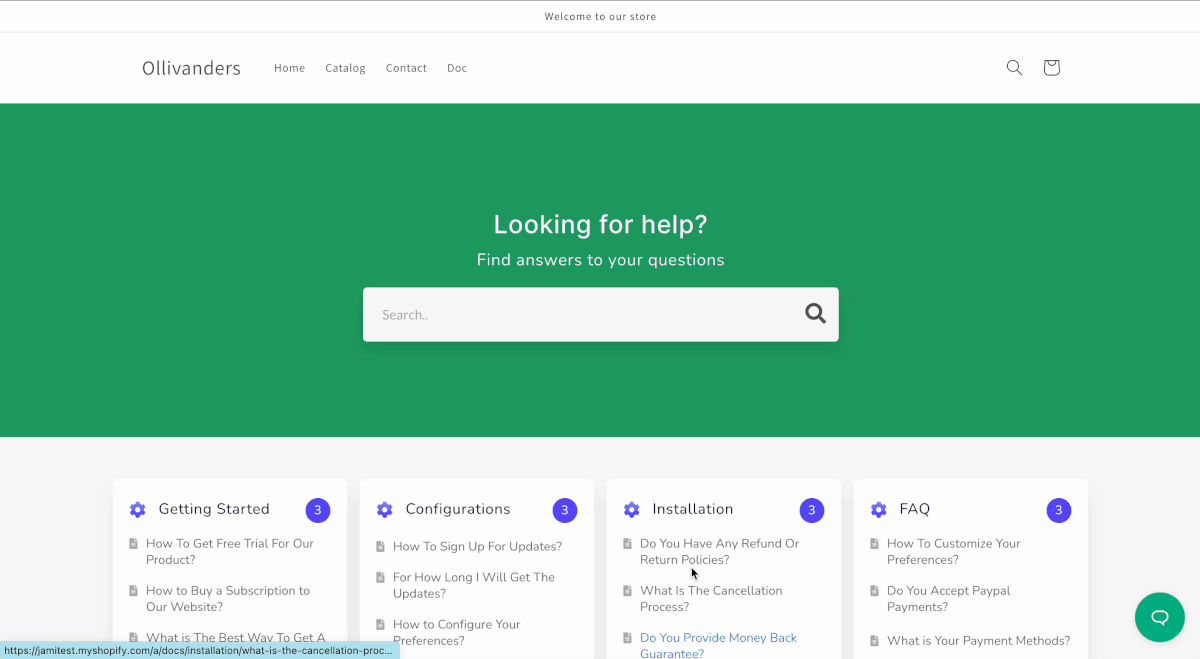 ⚡ Speed Up Your Documentation Workflow With BetterDocs For Shopify AI Writer
We have introduced AI Writer in BetterDocs For Shopify to boost the speed of your documentation writing. Now, you can build a whole knowledge base help center within just a few moments using our Magic AI Autowrite feature. So, don't wait anymore, try out this amazing automatic documentation generator feature and let us know your feedback.
Did you find this blog helpful? If you do, then please subscribe to our blog for more useful updates, tips, guidelines, and more.