Integrating help desk ticketing systems into your support team could be a great idea to turn your customer complaints into positive reviews. Using these ticketing tools, you can easily increase the productivity of your support team. In this blog, we will tell you about the best help desk ticketing systems that you can use for your business. So, without further ado, let's dive in.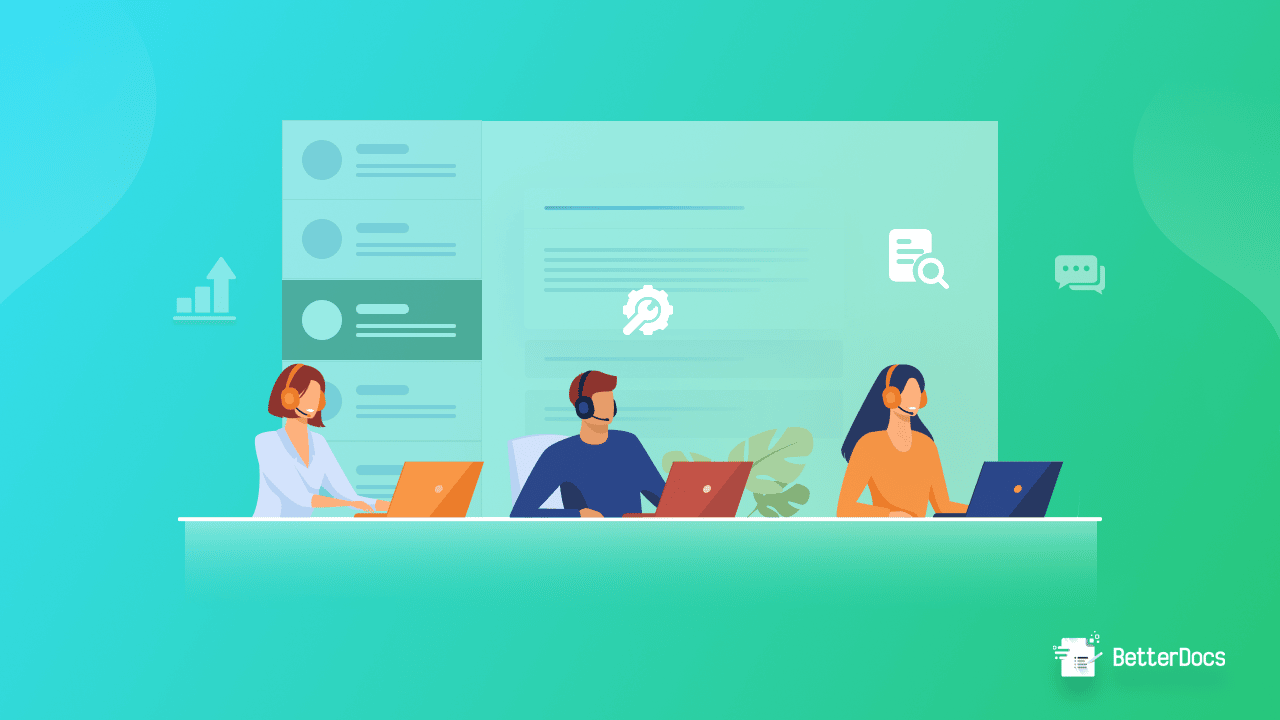 A Quick Introduction To Help Desk Ticketing Systems
The help desk ticketing systems are software that can help you to streamline your support team. With these ticketing tools, your customers can create tickets that your support team can respond to in an organized way. While using these tools, prioritize urgent issues, and keep track of all information at ease.
In addition, these tools can help you to assign dedicated support representatives and speed up the whole process. So, your customer support team can provide a better customer experience and grow your reputation at the same time.
How Ticketing Systems Can Power Up Customer Support?
The ticketing tools come with many benefits that will enhance your customer support experience. These tools will help you to organize all your customer's complaints and resolve them at ease. Now, let's have a look at how a help desk ticketing system can power up your customer support. 
Reduce your long-term support costs by a huge margin

Increase productivity with automation 

Let you monitor your support in real-time

Provide fast support to customers

Improve brand reputation & loyalty

Increase customer retention rates
6 Top Help Desk Ticketing Systems That You Can Use
Let's find out what are the top ticketing tool that you can integrate into your business to streamline your support from below:
1. ProProfs Help Desk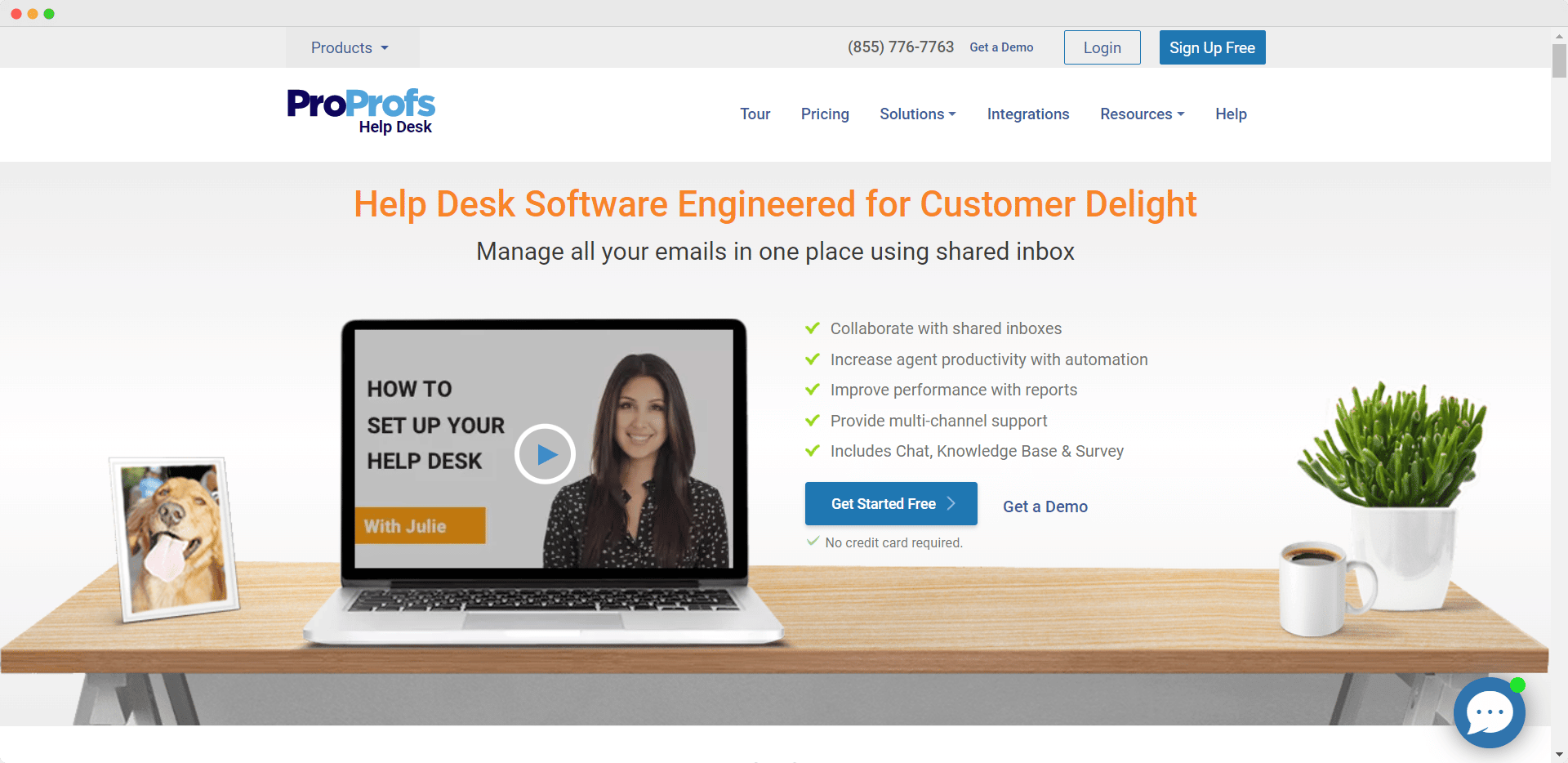 ProProfs help desk is a Round-Robin ticketing system that can bring super flexibility to your support team. Your entire team can easily use a shared inbox where all of your customer's emails will be stored. Besides, your team can work in sync and solve customers' issues more efficiently.
Besides, you can get features like attaching flies to support tickets, adding internal notes, and working as a team on the same tickets to bring your support efficiency to the next level. This ticketing tool also offers live chat, a knowledge base, and keeps track of all the tickets. So, you can definitely consider this as an option.
Top Features Of ProProfs Help Desk:
Develop powerful chatbots for helping customers 

Dedicated mobile app for managing support tickets on the go 

Create web forms to collect relevant information from customers

Monitor ticket resolution time, response time, ratings, and more
2. Zendesk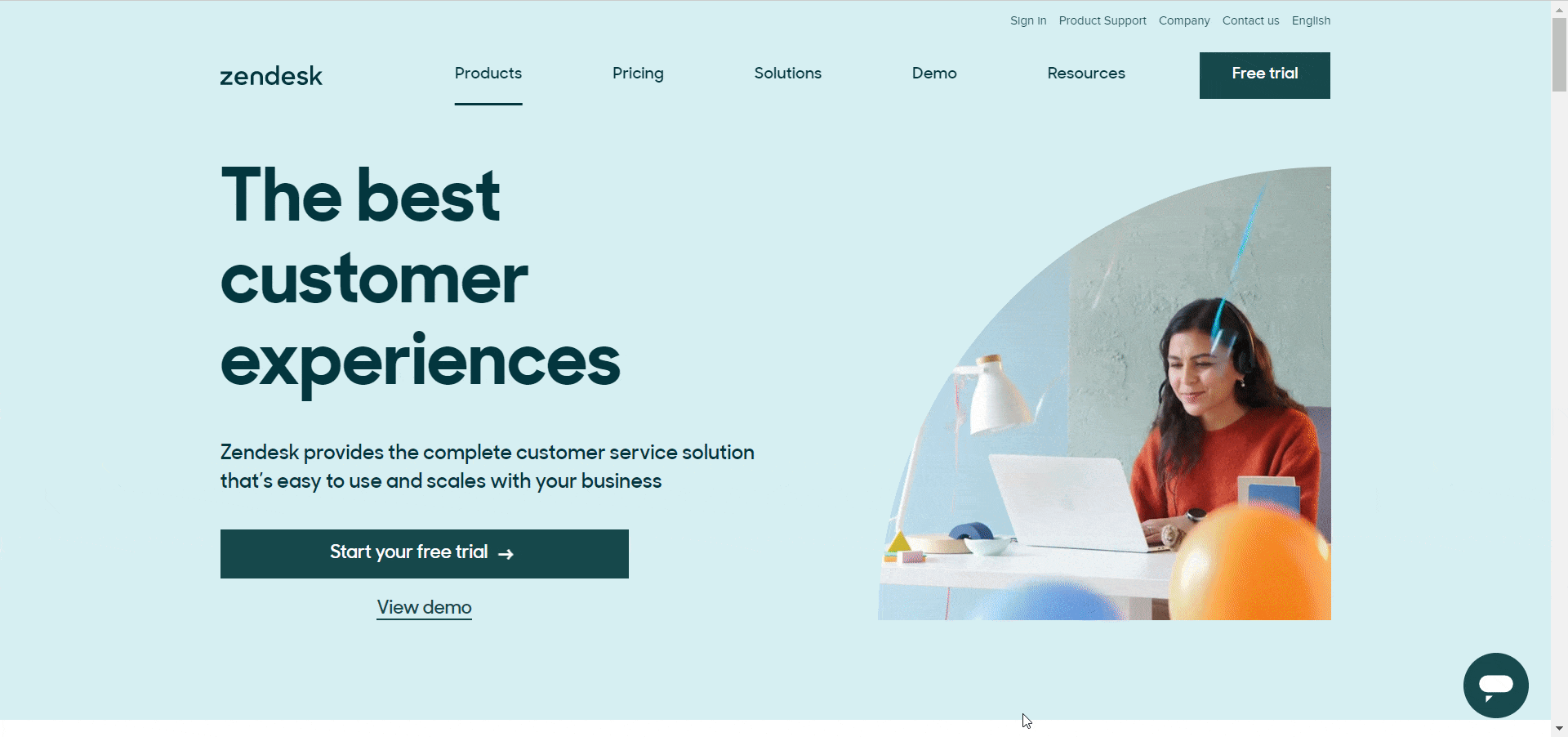 Zendesk is a handy help desk ticketing system that you can use to get incident reports, and service requests from multiple sources. You can easily automate your support process and integrate the Zendesk CRM and service to manage all your customer data.
Besides, you can create a product or service-based community for your customers and visitors to interact with each other.  In addition, you can also create a help center for your customers to solve their issues on their own. So, it will hugely shift the pressure from your support team. You can also integrate Zendesk as well.
Top Features of Zendesk:
Handle your customer conversations easily 

Integrate AI-powered answer bots

Create a self-help center for your customers

Integrate with other popular solutions
3. SysAid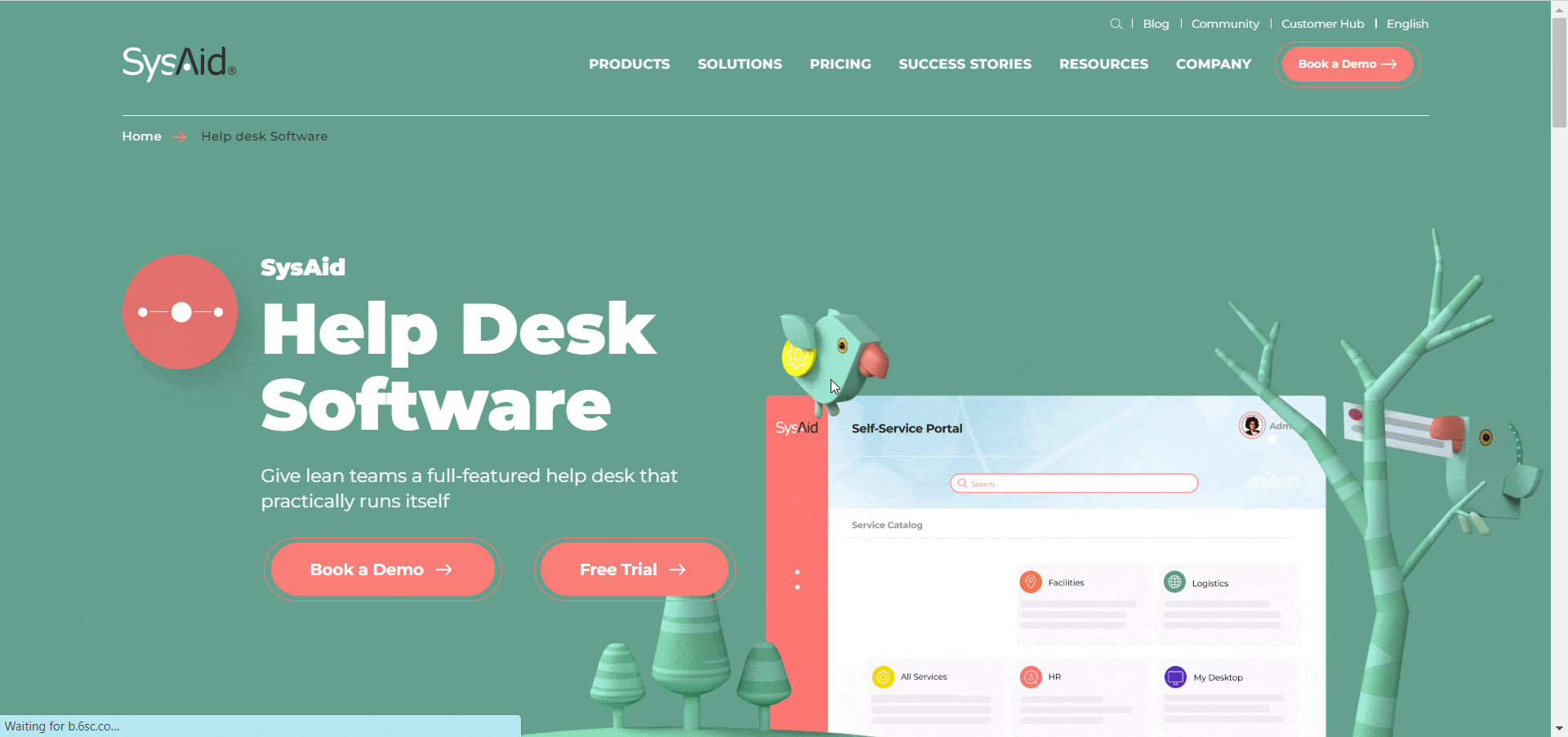 SysAid is a free ticketing solution for both desktops and mobile. It comes with features like ticket automation and a knowledge base for sorting user issues in a short period. Besides, this support ticket system will find issues and report any incident to maintain a smooth support operation. Your team can also find the asset data and records to solve the customer's issue real quick.  
Top Features of SysAid:
Automatically assign tickets to support representatives

Get all relevant help desks in one place 

Customize your help desk UI as you like

Create web forms and allow customers to submit detailed information 
4. Spiceworks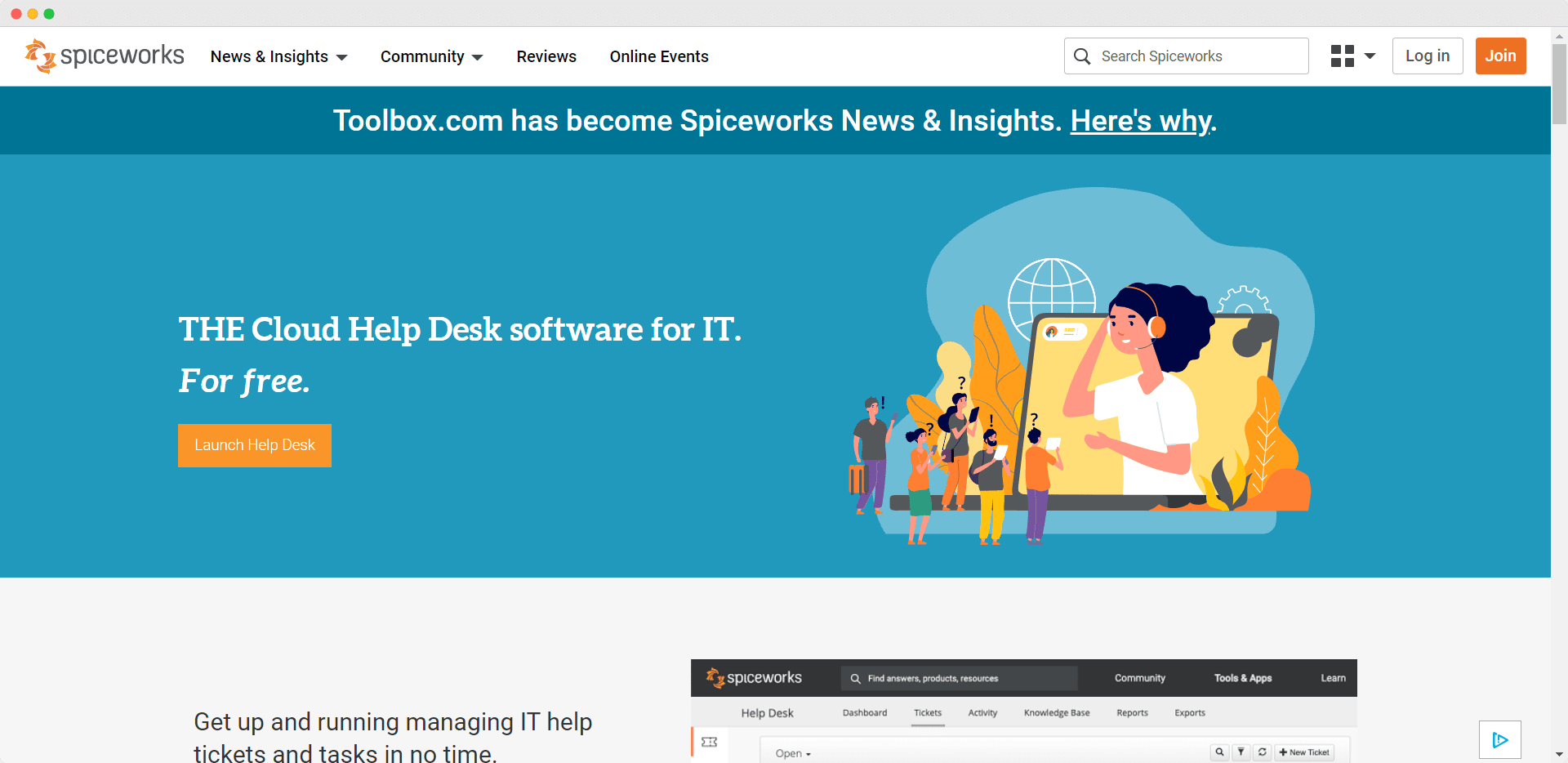 Spiceworks offers an amazing solution for adding a ticketing system to your business. It can help you track progress, access other information, and build a platform for your customers to submit tickets. You can also track all the data like new tickets, unassigned tickets, response time, etc. from your dashboard.
Besides, this ticketing system comes with an IP scanner to locate orders and help your support oversee the order progress of your customers. Thus, your team can easily get all the information they need to resolve customer issues. So, if you want to integrate one of the most popular top ticketing systems for your business, it could be a great option for sure.
Top Features of Spiceworks:
Automatically assign tickets to support representatives

Easily track the progress of the customer complaints 

Track new tickets and monitor important tracks 

Leave private comments on tickets 
5. Freshdesk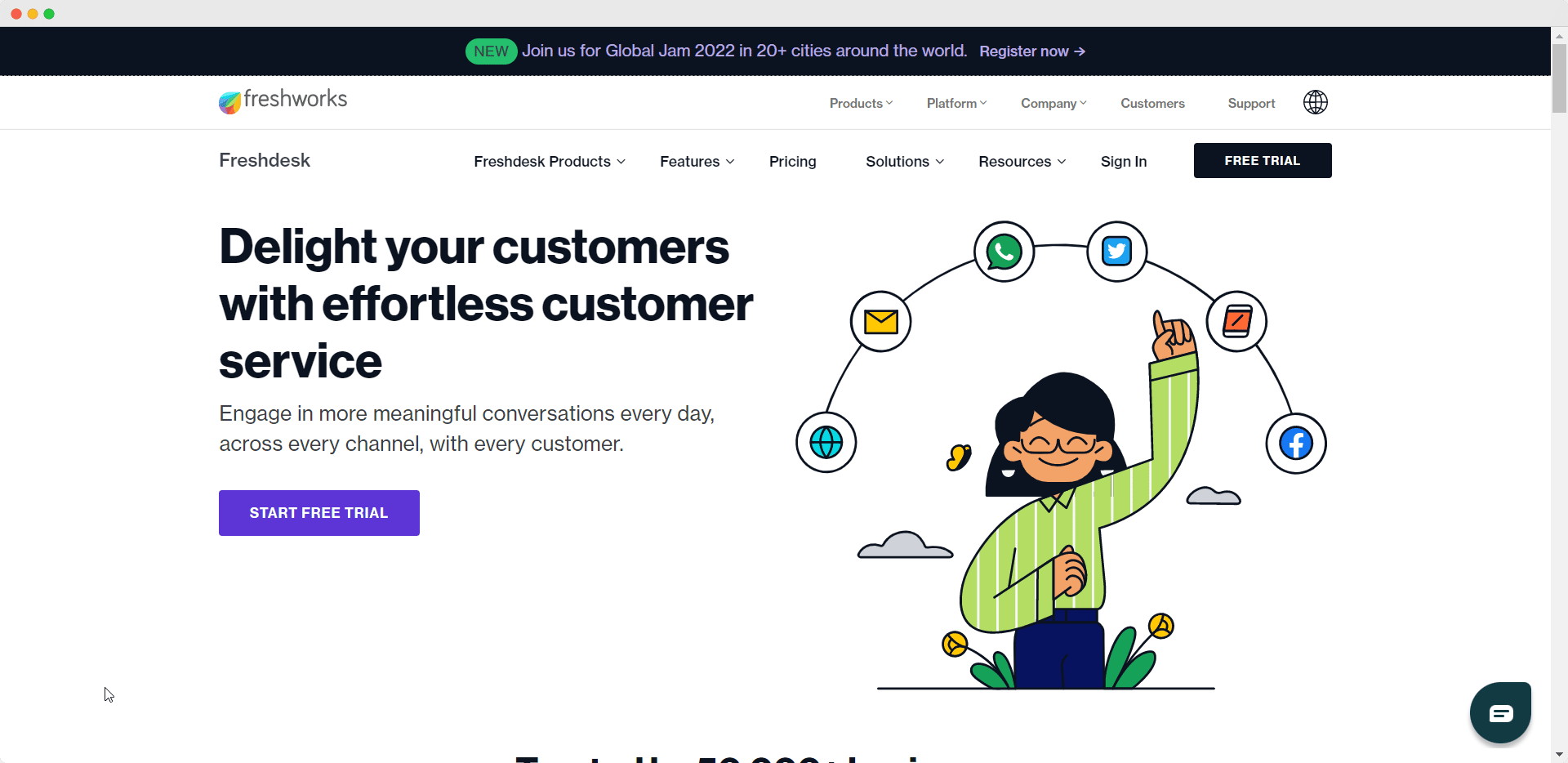 Freshdesk is one of the most popular help desk ticketing systems that you can use for business. It comes with efficient automation features that will help to ease your support operation. Besides, this ticketing tool will help you to manage your live chat, email, social media, etc. from a single place. 
This help desk software can help you to integrate AI-Powered features which will recommend related assets to your team to streamline the process. Thus, it will help you speed up the support team. So, you can also keep Freshdesk as an option.
Top Features of Freshdesk: 
Maintain consistency across all emails

Assign the ownership of tickets to multiple representatives

Record & turn support calls into unique tickets

Allow customers to raise tickets
6. HubSpot Service Hub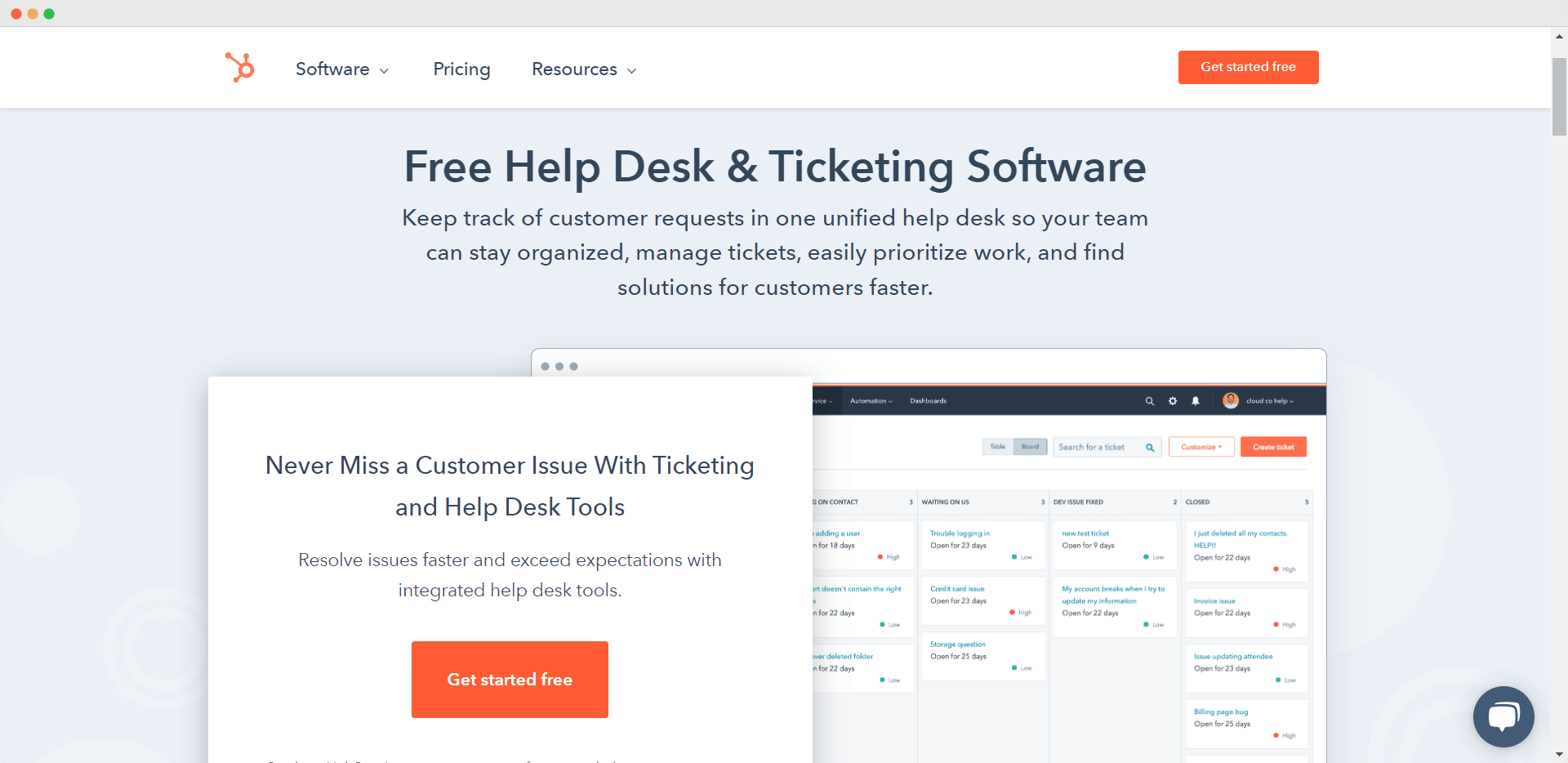 HubSpot comes with free help desk ticketing software that you can use to streamline your customer support. It comes with a variety of features that will help you to monitor everything from one place. You can also create a knowledge base for your customers and add tutorials, articles, and documentation. 
It will also convert your support emails to trackable tickets and prioritize critical issues first. Besides, you can also view the ticket history of your customers and understand their issues properly. So, this support ticket system could also be a great option for you.
Top Features of HubSpot Service Hub
:
Prioritize the most critical issues first

View the ticket history of your customers 

Monitor customer satisfaction in real-time

Provide support through live chat
Bonus: Reduce Your Support Ticket With Knowledge Base
The knowledge base is an amazing solution for reducing your support ticket and increasing productivity. If you have a well-organized knowledge base, your customers can easily find their solutions on their own. So, your support team won't have to write the same thing repeatedly. Instead, they can share tutorial links with the customers.
Among many other knowledge base plugins, BetterDocs is an amazing solution for creating a knowledge base. You can easily create well-organized and detail-oriented documentation with this WordPress plugin. It also comes with amazing features like instant answers, a live search bar, and more, which can help customers to find their solutions without coming to the support team.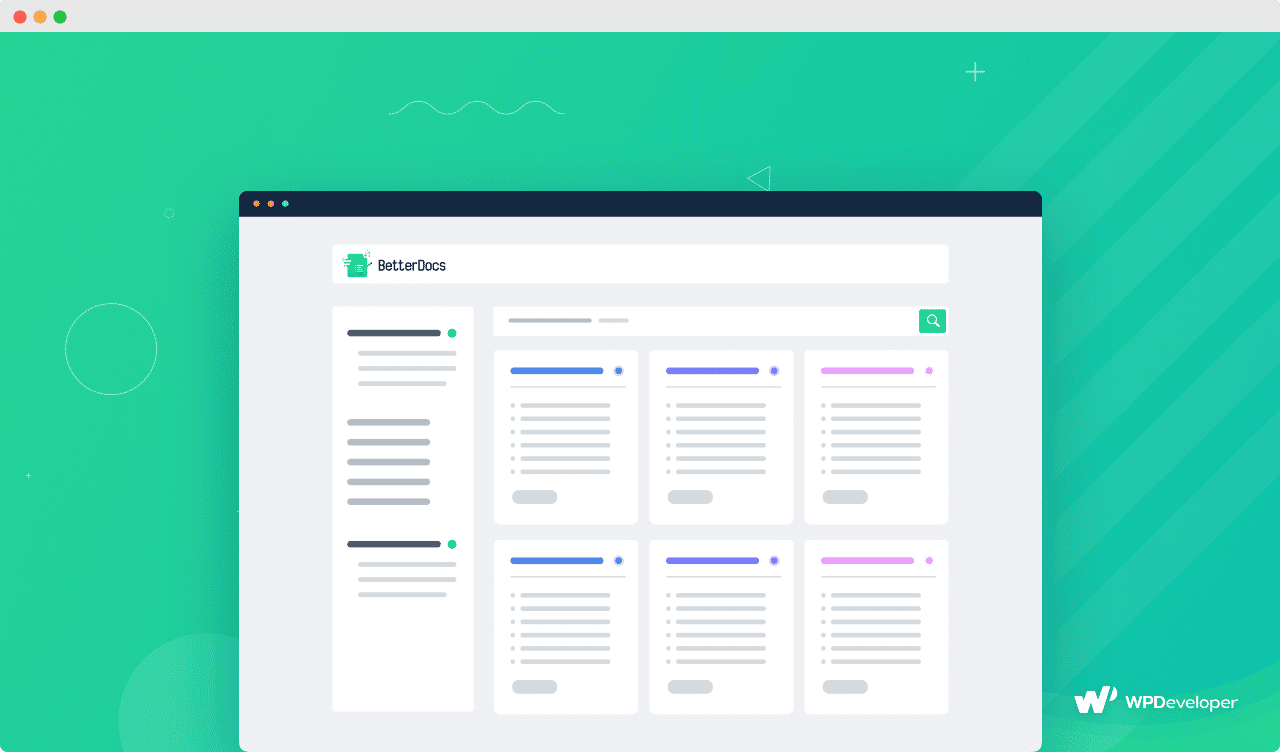 In addition, you can create multiple knowledge bases for your different products, and create an internal knowledge base for your own team. Also, you will get a ready-made template to instantly create a stunning knowledge base for your product. BetterDocs will also allow you to design your knowledge base in Elementor and make your knowledge base even better. Read this blog to learn more about this WordPress knowledge base plugin. 
Fuel Up Your Help Desk With Powerful Ticketing System Tool
Integrating help desk ticketing systems in your business can make your support team even more efficient. With these ticketing tools, you can easily manage your customer's complaints and grow your reputation. We have reviewed the best 6 ticketing systems for you. Now, choose the suitable one for your business and power up your business.
Have you found our blog useful? If you do, then please subscribe to our blog for getting more tutorials, news, and updates. Also, don't forget to share your thoughts on our Facebook community.