If your business is global or international, you have to then deal with multilingual customers daily. For that, your website content should be readable on your multilingual customers' end. This can only be done if you use the best solution to translate your website into multiple languages and improve your user experience. And if your website is WordPress built then you can get the best WordPress translation plugin for creating multilingual websites without coding. Take a look!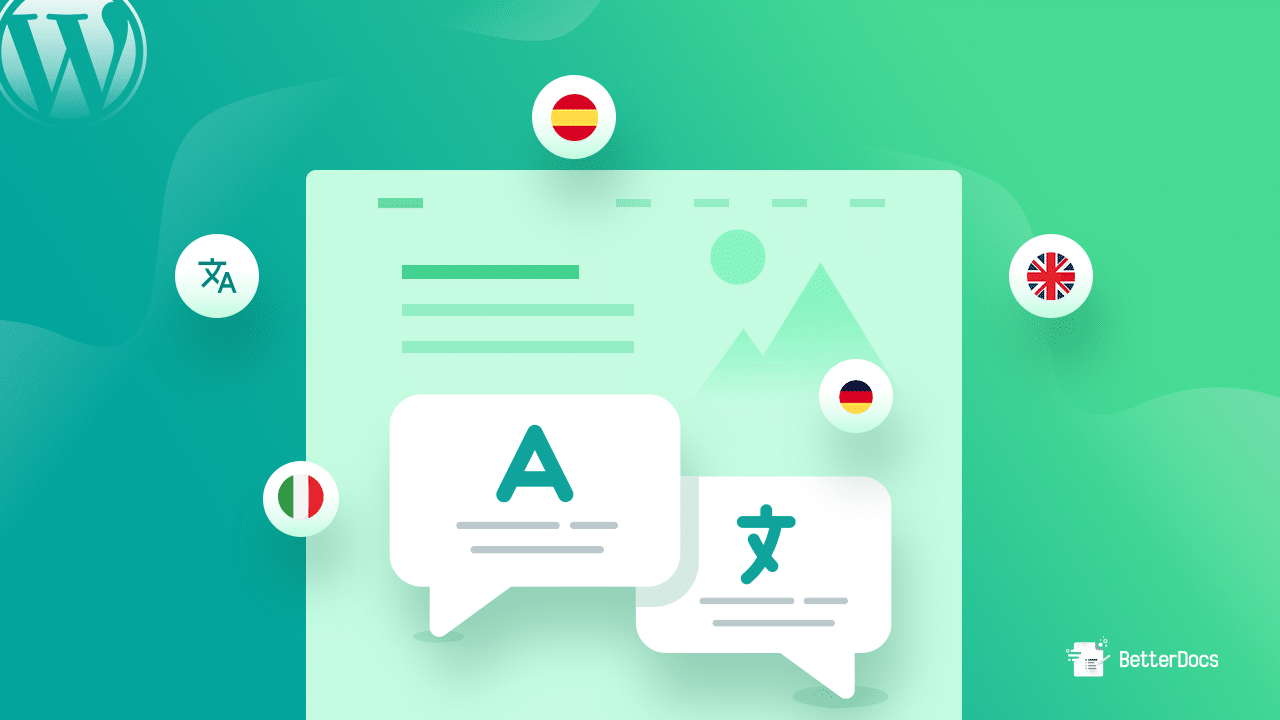 If you make your website multilingual this will open lots of doors to promote your business in front of global users and increase your brand value. You can engage your potential customers at the beginning, that you care about their presence. Customers can easily connect with your brand and take your service immediately. Check out some latest statistics that focused on multilingual website benefits:  
👉Statista said, "Only 25% of internet users are native English speakers, so now it's high time to start catering for the other 75% users and fill up their needs."  
👉Another Statistical research mentioned, that among e-commerce businesses that owned multilingual websites in the Italian market mentioned that 50% of these businesses have a multilingual website. 
👉According to the CSA's research ''Can't Read Won't Buy'' study, 72.1% of consumers spend most or all of their time on websites in their own language. 
Top 5 Best WordPress Translation Plugins For Multilingual Websites
As you already know the importance of multilingual websites, now you are going to know all the top 5 best WordPress translation plugins for multilingual websites below:
Loco Translate  

Loco Translate is one of the best WordPress translation plugins with 1+ million active users. It comes with in-browser editing support for WordPress translation files and integration with powerful automatic translation services. Loco Translate is completely compatible with WordPress plugins and themes. 
Highlights Of Loco Translate
Offers built-in translation editor within WordPress admin

Advanced integration with translation APIs including DeepL, Google, Microsoft & Yandex.

Freedom to update language files & extraction of translatable strings & a lot more support. 

Create and update language files directly in your theme or plugin
Pricing: Get free & multiple pricing tiers support, starting only at $5.95.
WPML

WPML is another popular and completely premium translation plugin for WordPress users. You can easily translate your website to more than 40+ languages that provide string translations support. It has flexible translation methods to fulfill your desire. Also completely compatible with all WordPress themes & plugins.
Highlights Of WPML
Standard translation controls & comes with side-by-side translation facilities.

Get automatic translation, string translation & full site editing support. 

Compatibility with page builders, eCommerce platforms, and a lot more.
Pricing: Comes with tiered pricing plans and starts only at $39.
GTranslate

GTranslate is one of the WordPress translation solutions that helps translate your WordPress with Google Translate's automatic translation service. You can easily make your website multilingual with Google by GTranslate. Get 103 available languages access and make your site available to more than 99% of internet users. It combines automatic and human translation processes to save your money and is easy to implement.
Highlights Of GTranslate Translate
User-friendly interface and easy-to-use interface. 

Compatible with all types of WordPress platforms.

Live preview of translated pages, SEO optimized & a lot more.
Pricing: Get Free & multiple pricing tiers starting at only $9
TranslatePress

TranslatePress is one of the trendy and user-friendly WordPress translation plugins to start with. You can go multilingual directly from the front end with a complete visual translation interface. It supports GPL and a self-hosted multilingual support plugin. TranslatePress helps you to build any bilingual or multilingual website just within a minute. This solution is completely compatible with this WooCommerce platform. 
Highlights Of TranslatePress
It gets 200000+ active users & the most popular one.

Helps you translate websites directly from the front end. 

Completely compatible with WordPress plugins & themes. 

Complete self-hosting gets GPL support & a lot more. 
Pricing: Get Free & multiple pricing tiers that start with only $79.
Weglot Translate

Weglot Translate is an advanced WordPress translation plugin that serves 40000+ users globally. It supports 110+ languages to make your website multilingual without coding. Weglot gets a user-friendly interface to start with, is lightweight, and to get access to professional translators any time you want. It's also compatible with WooCommerce product pages and checkout workflows. 
Highlights Of Weglot Translate
User-friendly interface and easy to start with. 

Fully compatible with all types of WordPress platforms.

This translation plugin is completely optimized for SEO & a lot more.
Pricing: Get Free & multiple tiered pricing plans that start at only $99.
Now It's Your Turn To Translate Your WordPress Website 
You can go with any of these WordPress transplantation plugins and translate your website right away. Translating your website content can help millions of site visitors and customers out there who have different native languages. 
Hope you find this blog helpful and let us know your experience by commenting below. If you want to read more exciting blogs like this then subscribe to our blog page and don't forget to join our friendly Facebook community to know all WordPress experts.