Customer satisfaction survey is a great way to learn what your users are thinking about your product. Let's find out how you can execute a successful customer satisfaction survey with some useful tips.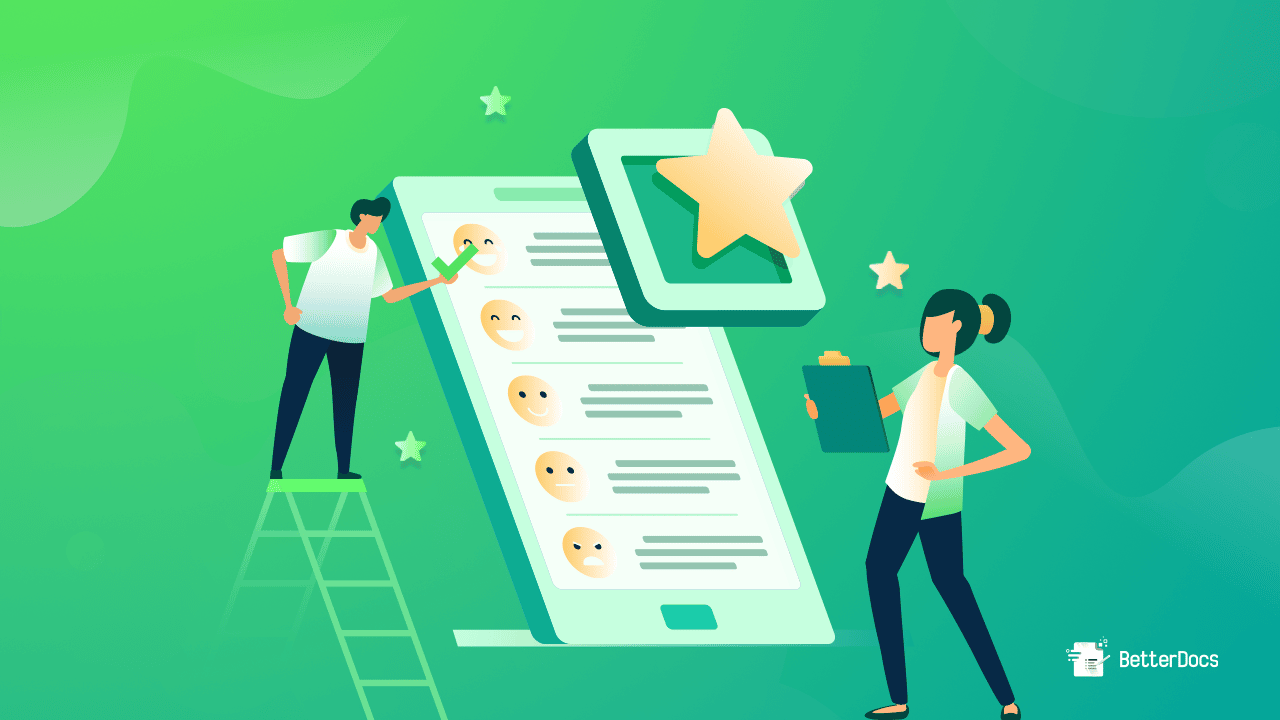 From small businesses to large businesses, everybody should keep track of their customer satisfaction rate to compete in the industry. It helps the company to keep an eye on its competitors. That's why creating an effective customer satisfaction survey is important to know what your customers are thinking about your service.
Customer Satisfaction Surveys: Things You Need To Know
Customer satisfaction surveys are typically sets of questions asked by the brands to their customers to understand the customer's perspective about their brand, product and customer services. There will always be a gap between how you approach customer success objectives and how your customers perceive your service or products. Customer satisfaction surveys are more effective than anything else in getting both parties on the same page.
Rather than coming up with a broad concept for your own service or products, strive to get particular about your consumers' experiences with you. You can get to the part in the questionnaire where you provide clients with related options or ask them to write their own opinion. You can take concrete steps to further enhance your brand or product based on the results of these surveys.
🤔 Why Customer Satisfaction Survey Is Important For Your Business
In today's world, companies or brands with outstanding customer service win in most cases. From customer satisfaction surveys, you can understand the pulse of your customer experience. You can assess their needs and demands from you as customers and get to see where you must improve.
For example, if you find out from the customer satisfaction rate that your customers are happy with your product but not as such with your customer care service, you can take actionable steps to rectify this situation.
On the other hand, if your business is quite new in the town, you can conduct a primary survey to know what kind of service or goods your customers might be interested in. Based on the result you can implement your findings accordingly.
Statistics show that 40% of customers tend to buy from competitors for their better customer service. So understanding what your customers might be wanting is the first step towards a successful business.
📝 How To Create Customer Satisfaction Surveys
While you are creating your customer satisfaction survey layout, you need to keep in mind some of the crucial points. You can write down a thorough plan before getting started. In that way, you will have all the necessary questions on your survey. Let's dive in and see how you can create a proper customer satisfaction survey.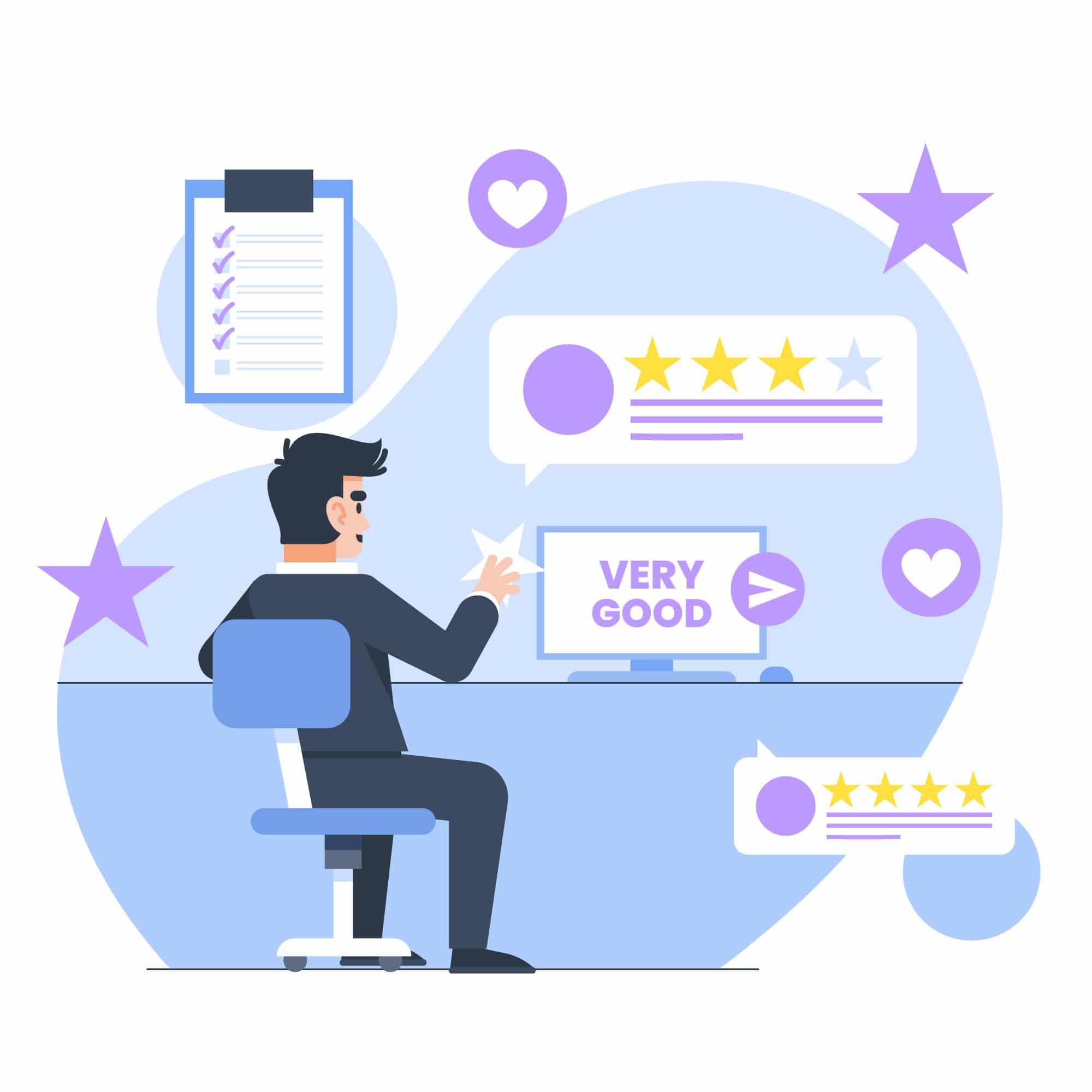 👉Market Research & Survey Methodology
Before collecting customer surveys, you can conduct thorough market research. Market research will help you to understand what methodology you can determine to create a customer satisfaction survey successfully. During this market research, you can also determine the survey response quantity you need to understand the customer satisfaction rate. You also need to focus on your budget to conduct this survey. So this step is the most important one to get your groundwork done.
👉Survey Objectives & Expectations
Determining survey question objectives is one of the most important steps of conducting any survey. You can sit for a discussion with your team about where you must focus on in the survey. You can decide which customer satisfaction indicators need to be present in the survey list. Based on that you can set an expectation of what you might be getting out of this survey. Based on objectives and expectations, you can create a thorough work plan.
👉Short And Simple Survey
Now it's time to create a people-friendly customer satisfaction survey form following a format. The language of the survey must be simple so that anyone can understand. Use easy language so that people can provide their information accurately. Another important thing to keep in mind is you need to keep the survey short as well. People usually do not like lengthy surveys. So you need to use every space of your survey worthwhile to gather enough information.
📑Different Types Of Customer Satisfaction Survey Questions
Even though you will find many categories of customer satisfaction survey questions that are being used for different purposes, we have put together the most commonly used metrics in surveys below:
⭐Net Promoter Score
If you want to measure your customer's loyalty. Net promoter score survey is the ideal one. You can ask your customers how likely they are to recommend your service or products to others. Besides this, you can also ask more follow up customer satisfaction survey questions to your customers, like why did they choose the score. Thus you can measure your success rate to satisfy your customers.
⭐Customer Satisfaction Rate
This type of survey question includes straightforward questions like how satisfied they are with your service, product or even customer support. You can start with questions like 'How satisfied are you with our service?' or 'How helpful did you find our support? Thus you can understand their overall journey with you and take the necessary steps to improve.
⭐Customer Effort Score
These types of questions are usually asked when the customer has already dealt with your customer representative and got their necessary information. You can ask them how easygoing they found your company or brand. Thus your idea about your own service will develop more.
Effective Customer Satisfaction Survey Questions You Can Ask
Customer satisfaction surveys include specific questions based on your survey objective. You need to create a survey with thought-provoking questions so that your customers can give you enough useful information that you might have overlooked earlier. If you are still confused about customer satisfaction survey questions, here are some of the question types that you can include easily.
💡Product Specific Questions:
The primary objective of any customer satisfaction survey questions is to collect information if your product or service has satisfied them or not. You can certainly raise your product quality based on their feedback. If you invest time and effort to collect customer feedback, your customers will be encouraged to give you genuine reviews of your product. Some of the common product specific questions are:
Did you find our product useful?

How long have you been using this product?

Would you recommend this product to others as well?

Which product feature do you like the most?

What feature of this product would you want to improve if you could?
💡Demographic Questions Towards Customers:
If you want to create segments of customers, demographic questions are a great tool to know more about your customers. You can easily group your customers according to their taste, age, and other key characteristics. For any marketing team, these demographic questions can help them to find the lead that is most likely to be converted. We have gathered some of the common demographic questions to include in your customer satisfaction survey questions:
How old are you?

What is your profession?

Where do you live?

What is your employment status?

What is your level of education?
💡Customer Satisfaction Scale Questions:
Including a satisfaction scale section in your survey is a wonderful way to establish a systematic approach to quantifying any subjective feedback. For example, you want feedback on parts of your business that are not being acknowledged by your customers. Customer satisfaction scale questions are a great way to address these questions. For example:
On a scale of 1 to 10, how satisfied are you with our customer service?

How likely are you to tell others about products or services?

How likely are you to buy from us again?

How likely are you to visit our store again?
💡Open-Ended Survey Questions:
You can keep a section where customers can write their own responses to open queries to measure customer satisfaction rate. Customers will feel as their voice is being heard by the brand in this manner. Of course, analyzing these responses will take time, but you will gain valuable insight from them. Some of the commonly used open-ended questions are:
In your own words, describe how you feel about our products and services.

Why do you think you would recommend our products to others?

Why did you choose us over any other brand?

Do you have any other comments on our brand or product?

How can we improve our product or service?
🔔Best Practices To Create Customer Satisfaction Surveys
As mentioned earlier, we have listed down some of the pre-work you have to get done with before you start measuring your customer satisfaction rate. When it comes to designing survey questions, it is not an easy task. We have mentioned some of the most important best practices below to create customer satisfaction survey questions easily.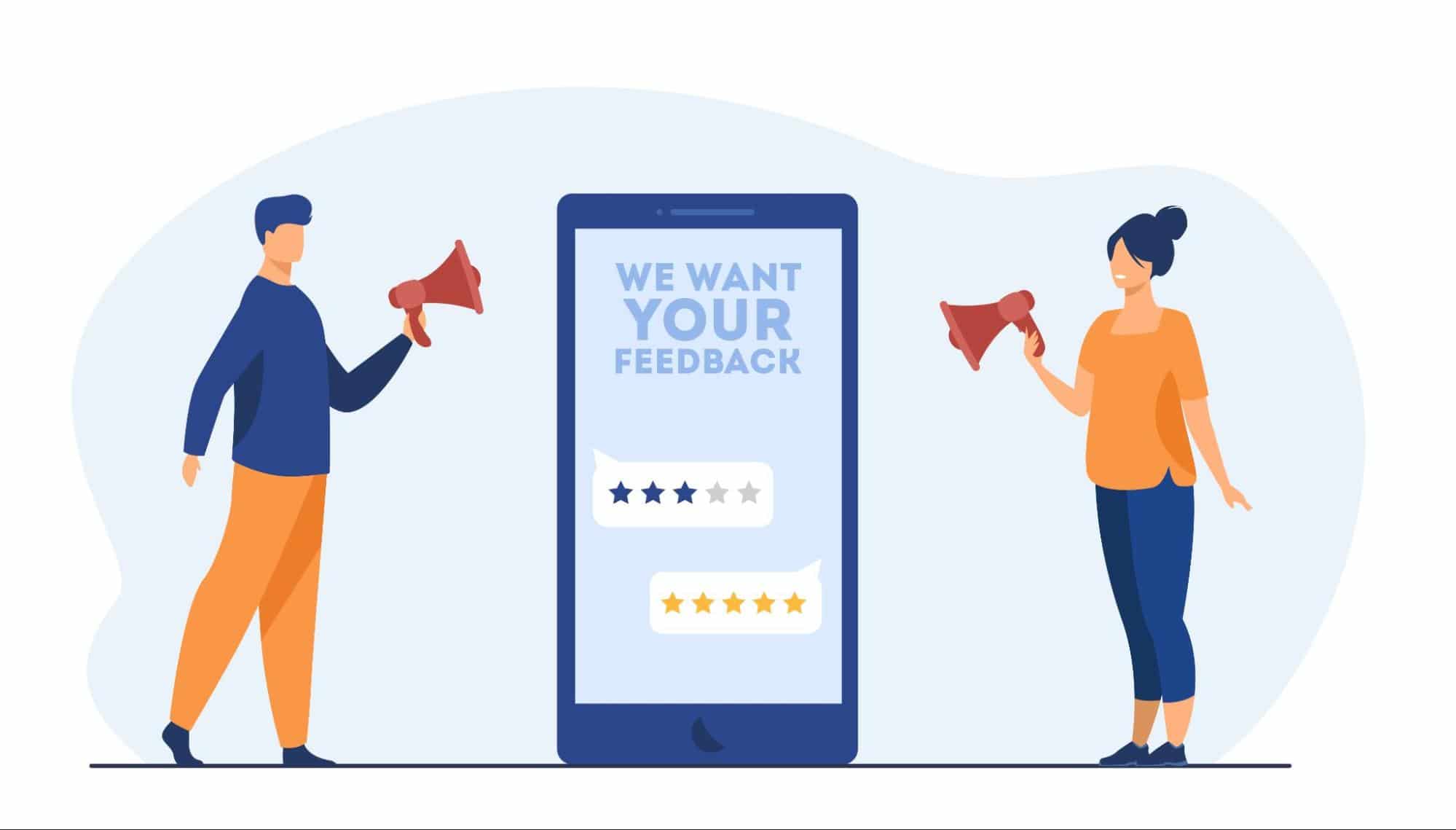 ⚡Choose The Right Platform For Survey
To begin, select the best platform for launching your survey. Choose something that is simple to use and understand. You must be able to ask your consumers any type of question through this one survey platform.
⚡Short And Straightforward Questions
Just like keeping the survey short, you need to ask questions short as well. You can ask straightforward questions so that it will be easier for customers to follow through. Even if you are asking open questions, you can keep a certain word limit to that.
⚡Choose The Right Time To Send Surveys
You must arrange ahead of time when your customers will participate in your survey. Rather than sending out the survey at random, you can pick a specific time frame and monitor the response rate.
⚡Thank Your Customers For Participating
You must thank your customers for taking the time to offer you their comments at the end of the customer satisfaction survey. This technique will encourage them to stay in touch with you.
Hope you've already learned all of the customer survey best practices from this blog. To read more informative tutorials like this subscribe to our blog. You can even join our Facebook community to get all the latest updates.