As time passes, the nature of customer service is changing and people are looking for faster and uninterrupted ways to receive service.  Customer self-service is an addition to that where customers find solutions to their problems themselves without asking a customer service representative. This blog will cover customer self-service, its importance, and ways to ensure better customer service.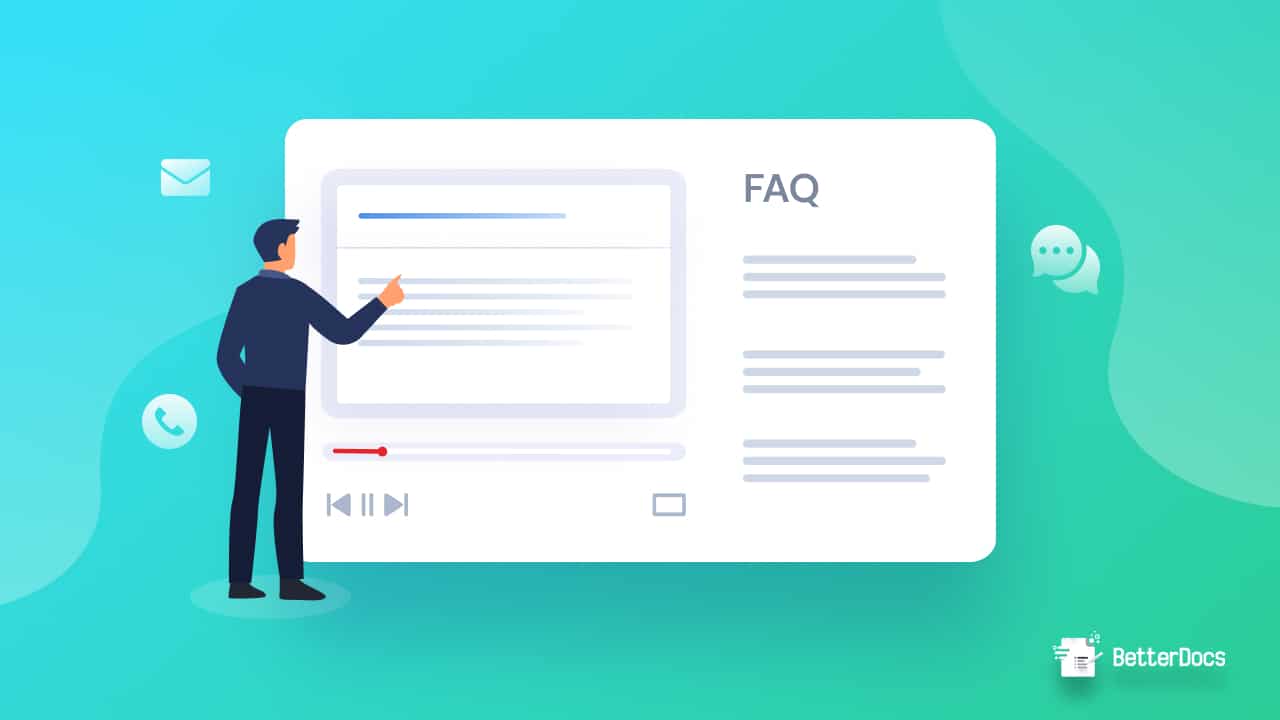 Customer Self-Service: How Does It Help Your Business?
Self-service means that a person will do an action on their own without seeking help from an assistant. It is increasingly becoming an accepted and preferred method of customer service. Why are customers inclined towards self-service? Below are the reasons.
Quick Solutions To Problems
Self-service ensures faster solutions to problems. Whenever customers face an issue, they can solve it without waiting for a service representative. Customers can use self-service solutions to fix issues by themselves. Customer self-service is an essential component to include in your customer service scheme, as it can give your customers access to quick and convenient answers.
Reduced Cost For Companies
Instead of interacting with a support agent, clients can conduct research independently and solve problems. It's a more proactive approach to providing solutions that significantly reduce the cost of a company. When a company has an efficient self-service solution, they need to bear fewer expenses of hiring many representatives. 
Recruiting customer service agents is an investment. When you have a resourceful self-service system having answers and solutions to customers' simple questions, the company's support agent can concentrate more on sophisticated issues.

Enhanced Organizational Productivity
Developing an efficient self-service facility can help you enhance your overall team productivity because it saves a significant amount of time. The time spent interacting with the clients, addressing their issues, and fixing them can be utilized for other important tasks. In the shortest possible time and with a minimum effort you can solve customers' problems.
Self-service can be carried out without a service representative being present all the time still you can ensure 24/7 support. To complete a simple task, customers won't have to reach out to you. So this increases productivity at every end.
How To Ensure Efficient Customer Self-Service?
Now that you know the importance of developing an effective self-service facility for your company, a question may arise on how you can ensure that. Here are the ways how you can build an efficient self-service system for your company.
Create A Resourceful Knowledge Base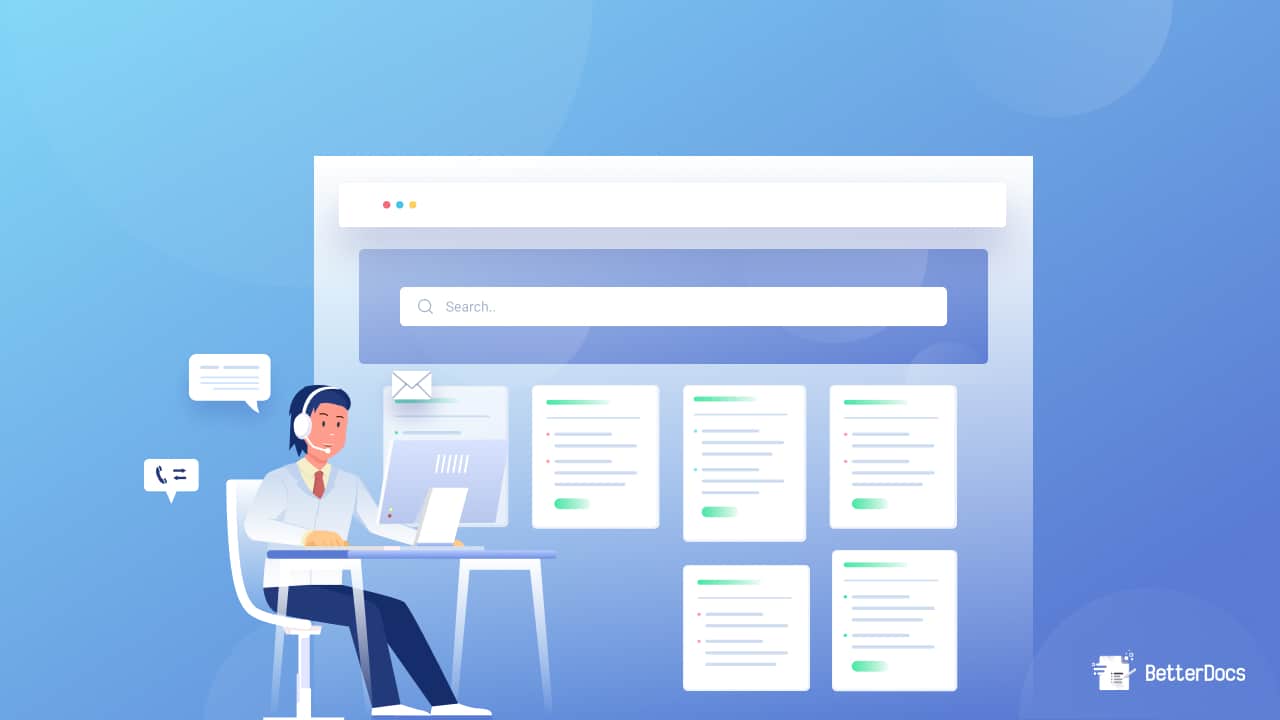 The first and most effective way to provide an impactful self-service experience is to create a knowledge base. A knowledge base refers to that section of your website containing answers to customers' simple questions, product queries, and other minor issues. Easy-to-follow documentation on products and services that solves their problems is included in a knowledge base. 
You can use BetterDocs, the most efficient knowledge-base plugins for WordPress to help you manage your knowledge-base documentation more easily than ever before. With BetterDocs you can easily create your website's knowledge base where users can quickly search for solutions to their issues and step-by-step instructions.
Provide Instant Chat & Messaging Facility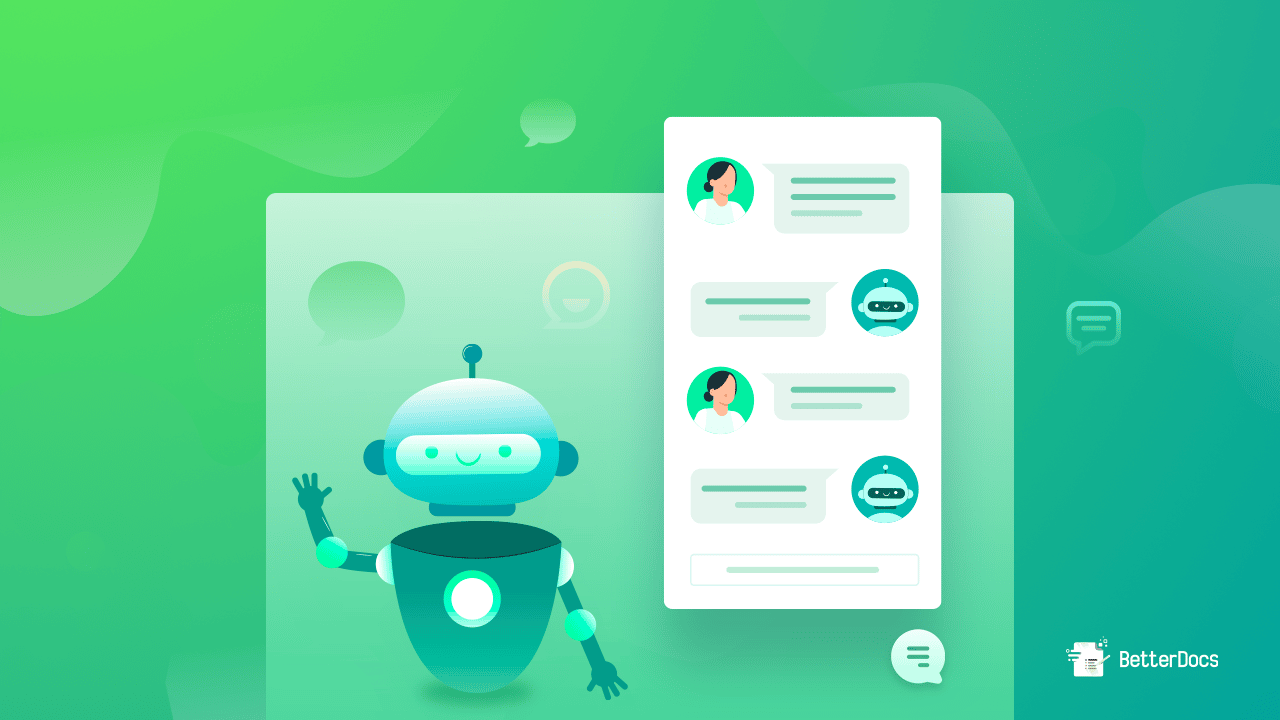 Another way to ensure customer self-service is through Instant Live Chat and messaging options. This is getting common today where we see chatbots answering customers' simple questions. It may be through messaging via websites, mobile apps, and social platforms like WhatsApp and Facebook messenger, etc. BetterDocs has this instant chat & messaging feature to help your customers more effectively and thus, your customer service agents will get more time to concentrate on conversations where they need a human touch.
Maintain A Community Forum
You can consider maintaining a community forum as part of your customer self-service strategy. Online forums can be a helpful resource for users to browse past subjects and inquiries, much like a website knowledge base. Customers can post queries in the community and get responses from other users or customer service representatives.
Manage Separate FAQ Pages
Maintaining a FAQ page is among the most common forms of self-service methods that companies frequently use. Customers visit the FAQ section of your website when a question arises and whenever they counter a problem. So focusing on making an FAQ section and keeping it simple to understand is important. 
3 Tips For An Efficient Customer Self-Service Strategy
So, how can your customers go through a pleasant self-service experience? There are some strategies that you must adhere to. Here are the ways to assist your clients in swiftly receiving the information they require.
Make The Contents Easily Discoverable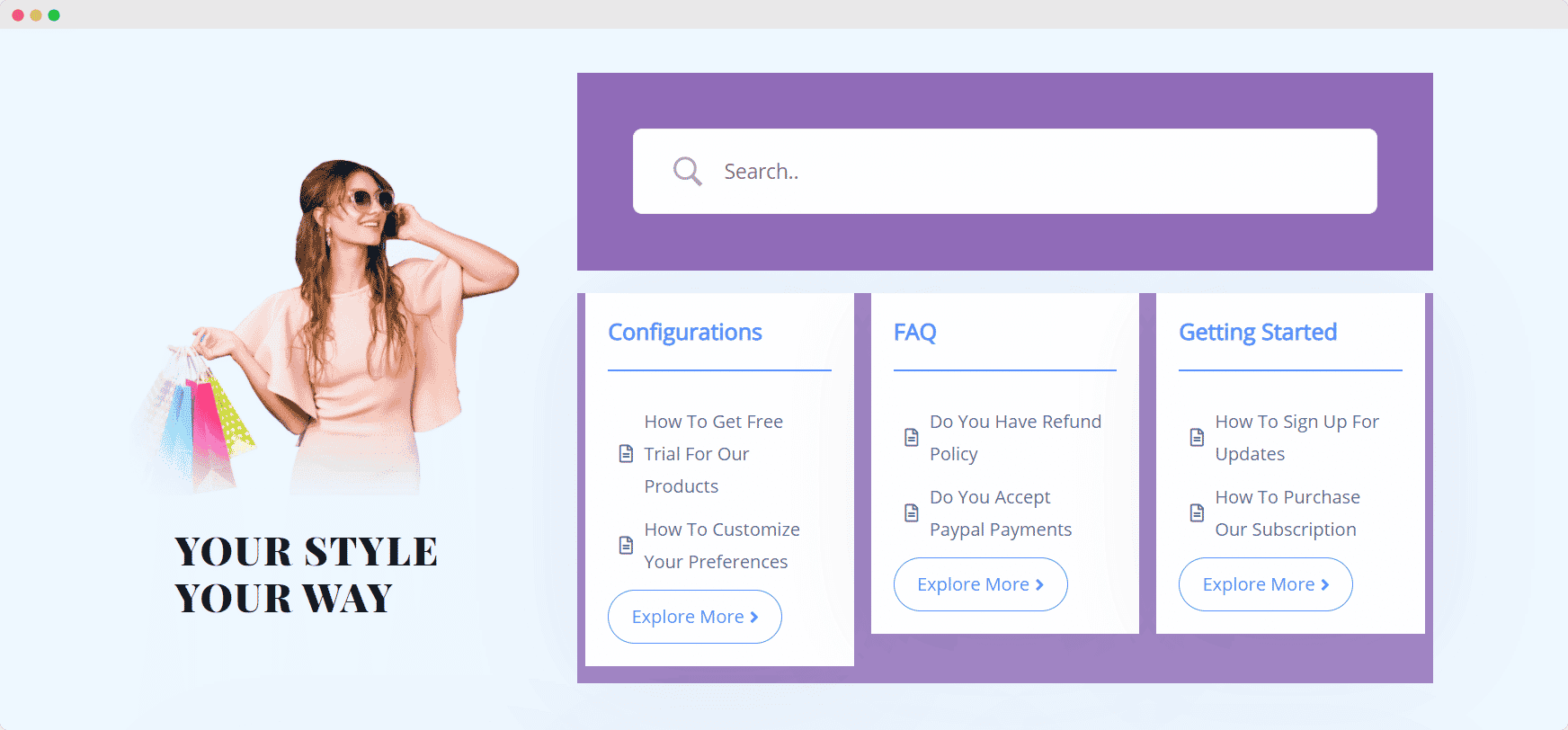 It should not be difficult for visitors and customers to find the place where they will get the solutions. So, you need to ensure that you utilize every means to make your self-service solutions visible to the customers. Make sure that you link your help center and knowledge base prominently on your landing page. 
Contents you write need to have links that direct them to answers to their relevant queries. Your website's support chatbot should welcome visitors and ask whether they require assistance as soon as they arrive.  Thinking about how you can make the content of your knowledge base easily discoverable? With the advanced live search feature of  BetterDocs, you can make it easy for your customers to search & find your contents easily. Using BetterDocs, you can also quickly add a sticky table of contents that enables users to go back and forth between headings inside your document.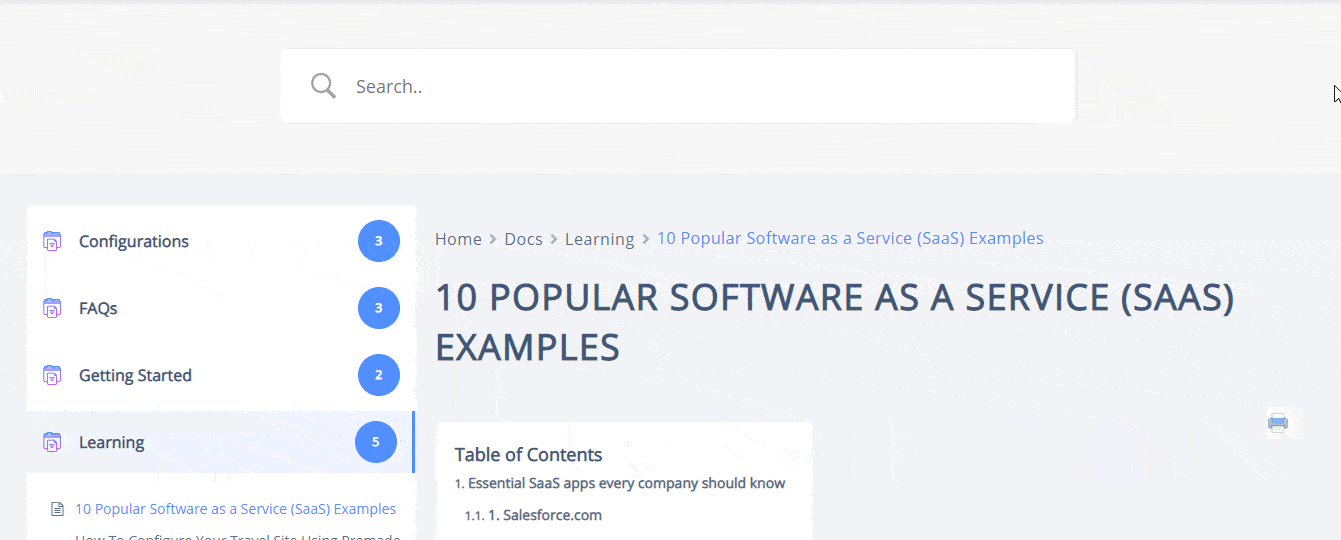 Avoid Ambiguity & Maintain Clarity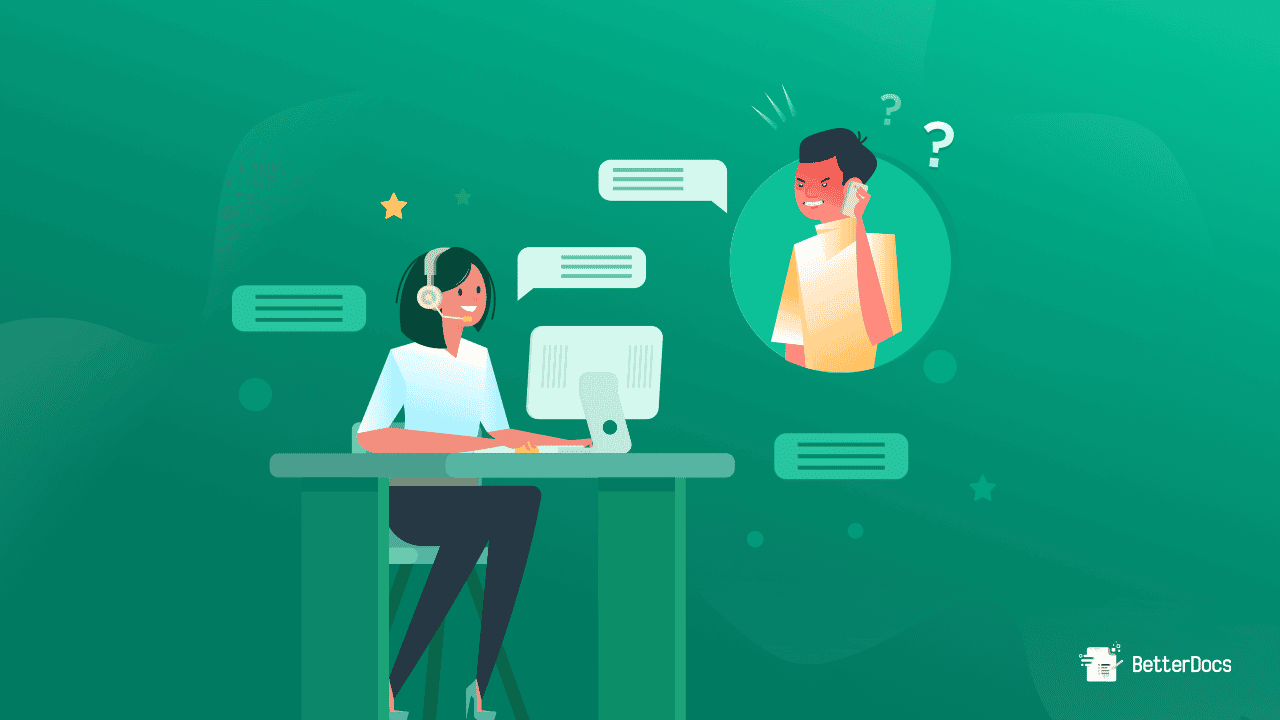 Your knowledge base documentation and FAQ section should be easily understandable. Customers need to find simple answers to their questions that do not create confusion. It will be annoying for the clients if they need to surf here and there on your website to find exact answers. So keeping the documentation well-organized with to-the-point answers is important.
Take A Proactive Self-service Strategy
Every customer support method has its own advantages. Call centers, for instance, can be useful for those who are visually impaired but not for those who are non-verbal. People with hearing issues can benefit from online knowledge centers and chatbots, but those without internet access cannot. 
So you must keep all these things into consideration that your support system needs to be inclusive of all. So trying to improve your self-service system based on changing customer needs and demands is a must to have a positive impression.
Maximize Opportunities For Your Customers To Serve Themselves
There are customers who love to find solutions on their own. They will be happier if you give them the freedom to solve their problems and have a pleasant experience with your service. So you must try to take advantage of this chance to create a positive impression among them. Your self-service methods will be continually improved with the aid of an omnichannel, innovative strategy.
Was this blog helpful for you to know about customer self-service? Feel free to share your thoughts in our Facebook Community and subscribe to our blogs for more guides on customer service.