While running a B2C business, you always need to be connected with customers. To run on the same page with shoppers, you have to serve your customer at your best. And the finest way to provide them with quality service is by following customer service blogs to know current trends and all. Here, in this article, we are going to introduce you to 10 top-rated blog sites where you will get stunning blogs on customer service regularly which will surely help you to run your business perfectly.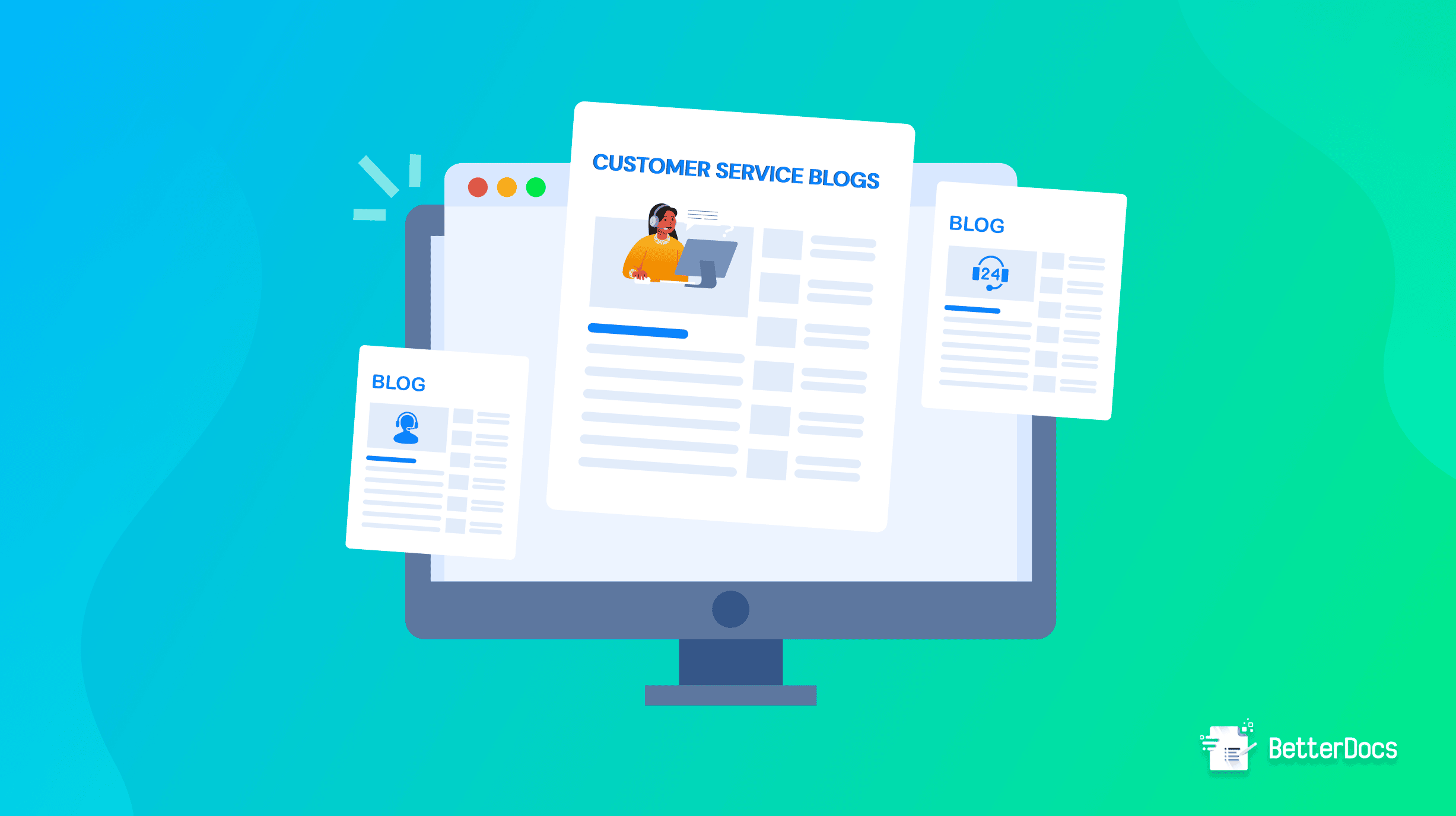 The new year 2023 is knocking on the door and it is high time to plan your next year now. In your preparation, you should include customer service as well, so that you can be ready on how you want to provide good customer service to your shoppers this upcoming year. Let's start the article by discussing why it's important to know about customer service and why you need to read customer support blogs. 
Why Is It Important To Know About Customer Service?
In this competitive world, it is essential to stay one step ahead of others. Otherwise, competitors will win the race with ease! That's why providing the best to the customers should be the number one priority. When you offer excellent service to your shoppers, it leaves a very positive impact on your overall reputation. 
Customer service quality directly impacts your sales as well. It is up to you how you create customer conversion through your behaviors and providing benefits to the customer. By knowing more about good practices of customer service, you can plan tour techniques. 
As well as, you can train your customer service team and reps for more effective and quality service. Customer service representatives are the voice of your business as they directly communicate with your customers, they should know about the good practices of customer service more than anyone else. 
Importance Of Reading Customer Service Blogs
Customer service blogs let you know the best practices for effective customer service, great communication techniques, etc. Also, you will find good tools or plugins which may help you to make your website user-friendly and perform better. So, if you keep reading some good blogs on customer service regularly, then you can:
👉Increase your regular sales and profit
👉Retain customers with your business
👉Find opportunities to cross-sell and upsell
👉Improve the products and services you offer
👉Make better decisions for your business 
Overall, customer support blogs help you to grow your business by providing you with great advice on customer service practices. You can generate more marketing and sales possibilities by applying good techniques and methods. From those blogs, you will also learn that, besides top-notch products and services, meeting your customers' satisfaction is important to keep your business growing successfully.
10 Blogs On Customer Service You Should Follow In 2023
Well, there are thousands of blog sites that provide rich content on customer service. Among them, we have picked some very popular blogs listed below in no particular order. You can make your marketing and customer service planning more interesting by regularly following these blogs this upcoming year. Maybe you become the next customer experience professional by reading these blogs and applying them to your business! 
1. Hubspot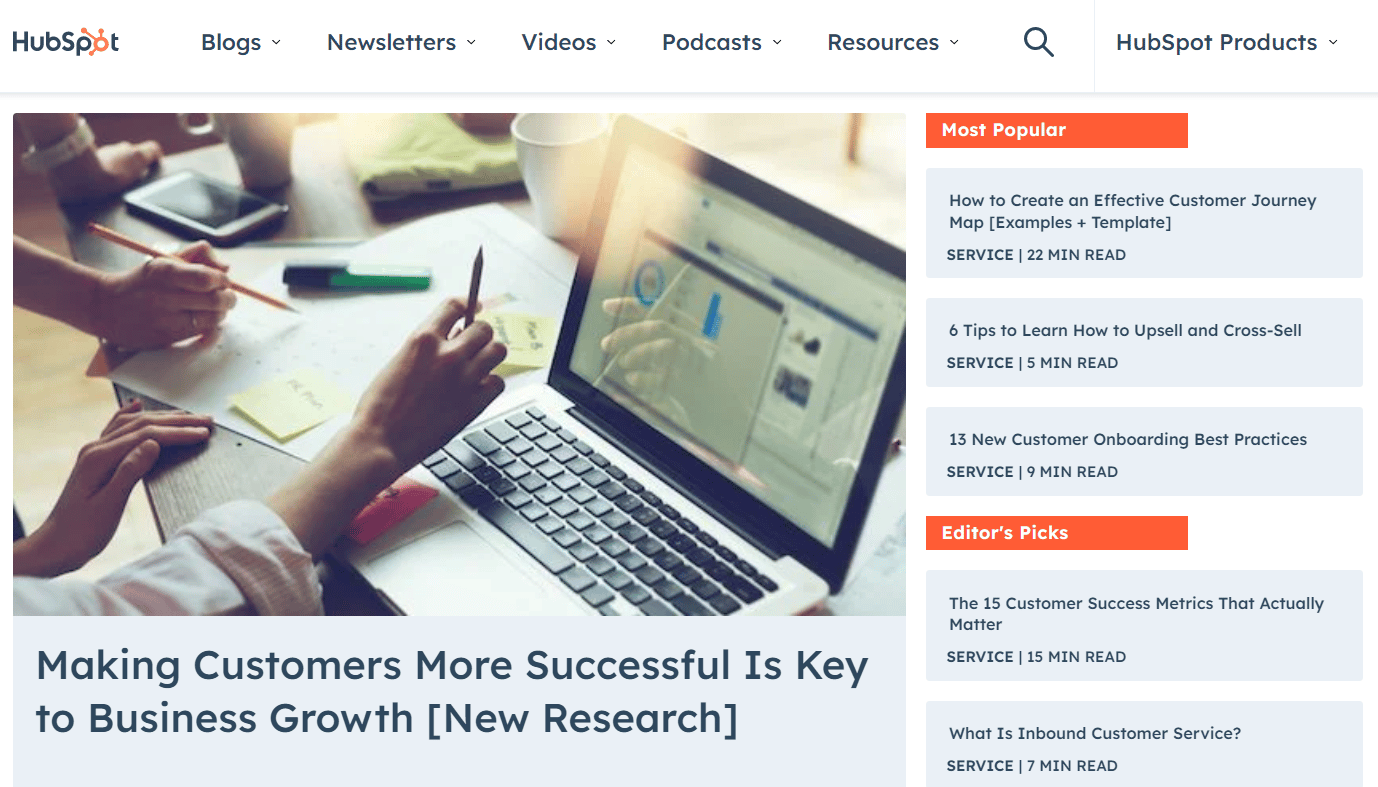 One of the most popular websites for many reasons is HubSpot. They regularly post in their service blog which is a kind of complete guide for customer service content. You will find in-depth research in their content. HubSpot shares a large online resource academy besides experimental and practical knowledge. They also provide many customer support tools, social media marketing tools, content management tools, consultancy services, etc.  
2. Fonolo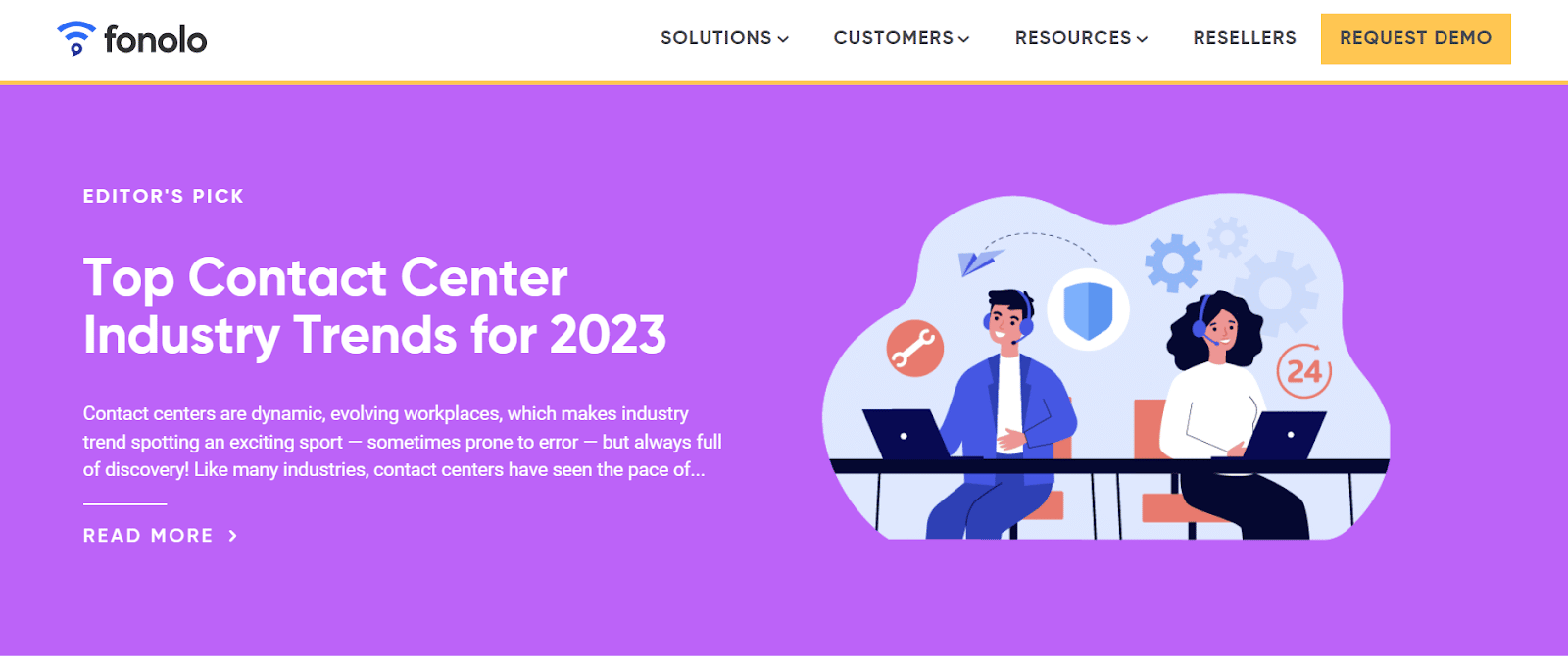 The blog page of Fonolo is already ready to share content for 2023. You will find various articles on customer service on their site. They publish content focused on customer experience, crisis management, resources for the internal service teams and customer service representatives, etc.
3. BetterDocs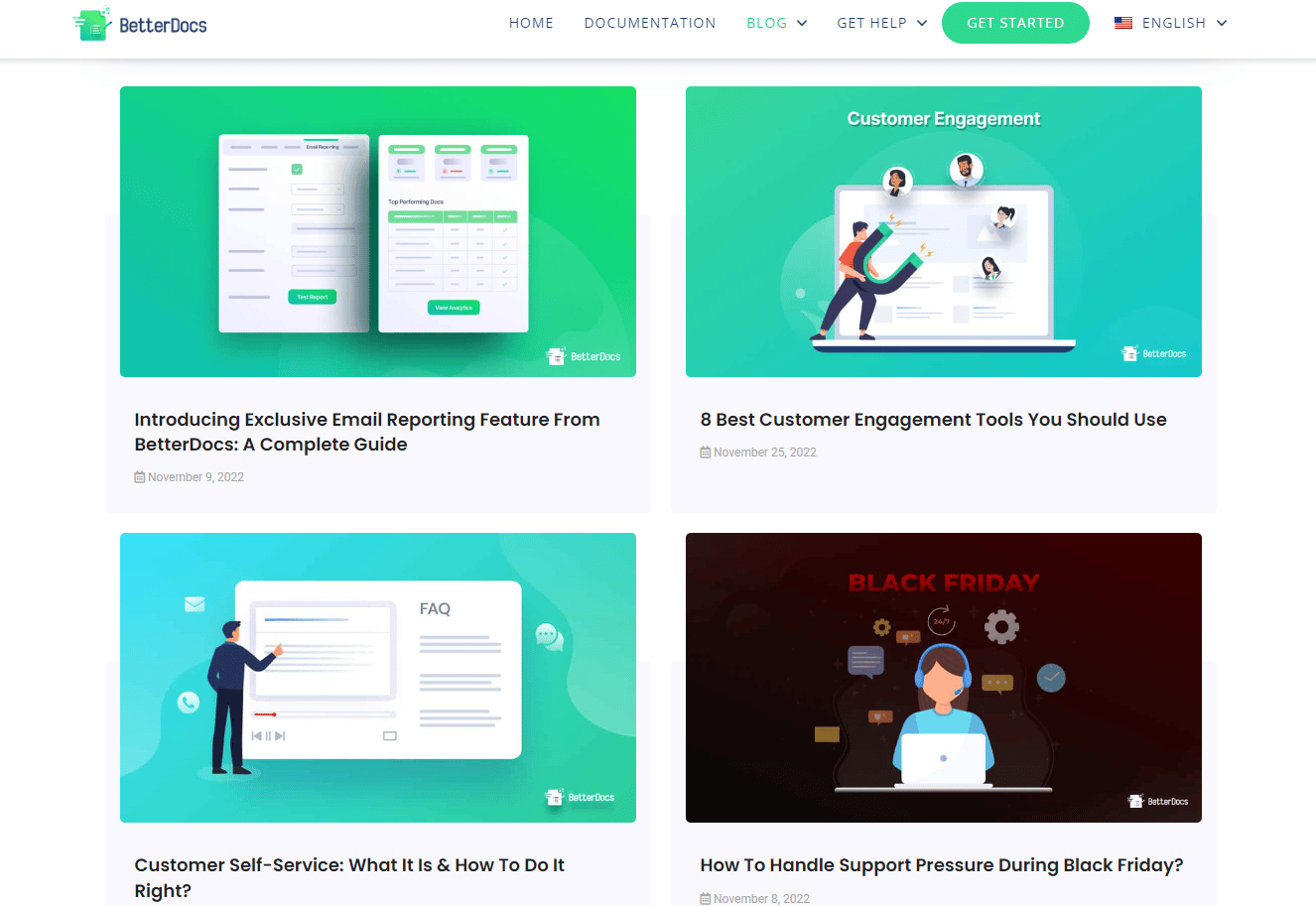 BetterDocs shares thoughtful blog posts, tutorials, updates, and best practices on documentation, knowledge base, and customer support. This one of the finest blogs on customer service is enriched with many walk-throughs and listicle content that may help beginners a lot. Besides sharing useful content, it offers an advanced documentation & knowledge base plugin for WordPress which may help you to improve your user experience. 
4. Intercom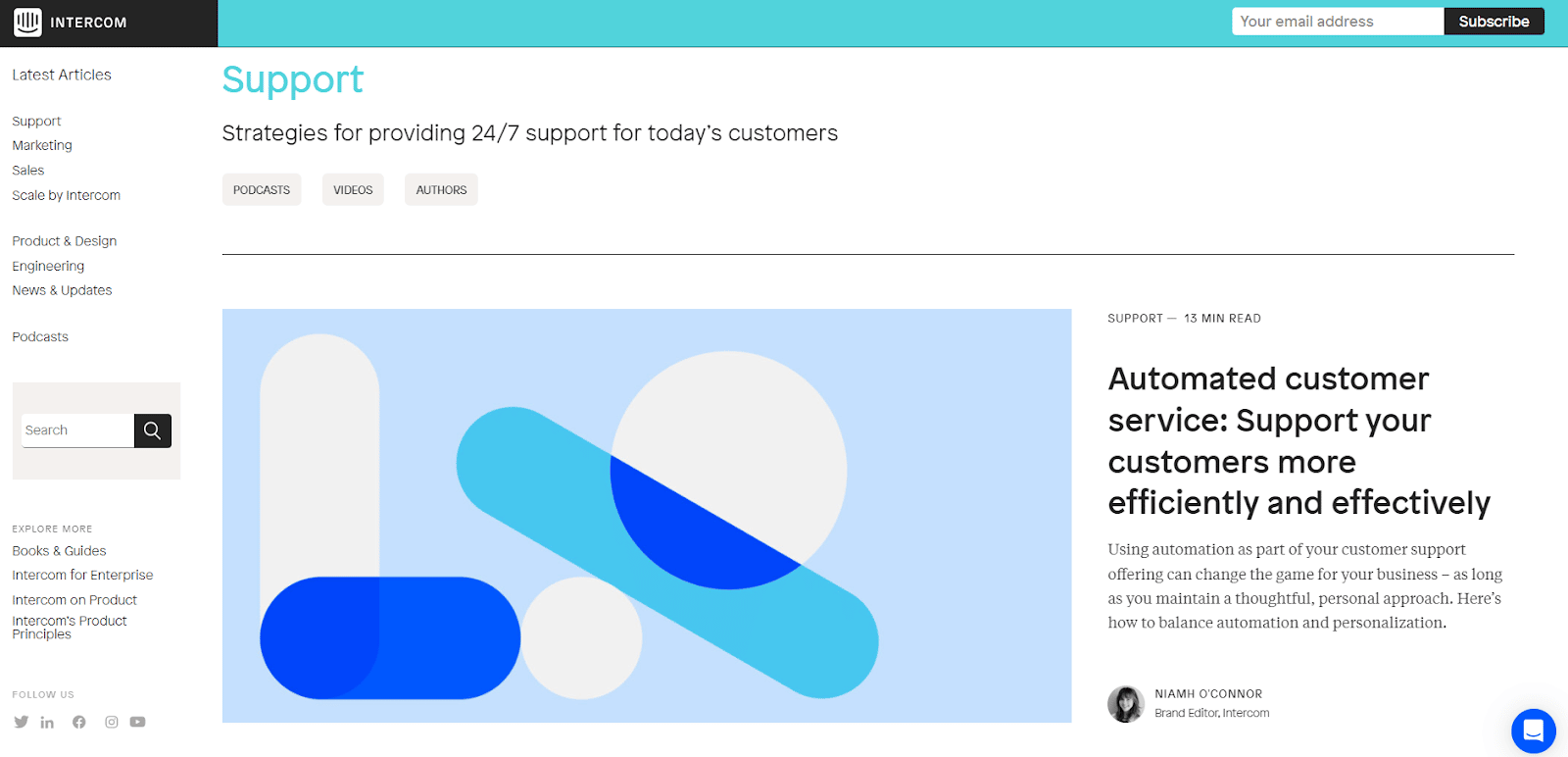 One of the most popular blog sites is Intercom which shares advanced insights on customer support industries. It keeps posting new articles regularly that can help you to get updated on a regular basis with new trends and tips for customer service. Besides, they cover various topics such as management, career building, product development, etc. You can check out their interesting and insightful content to utilize in your business. 
5. Totango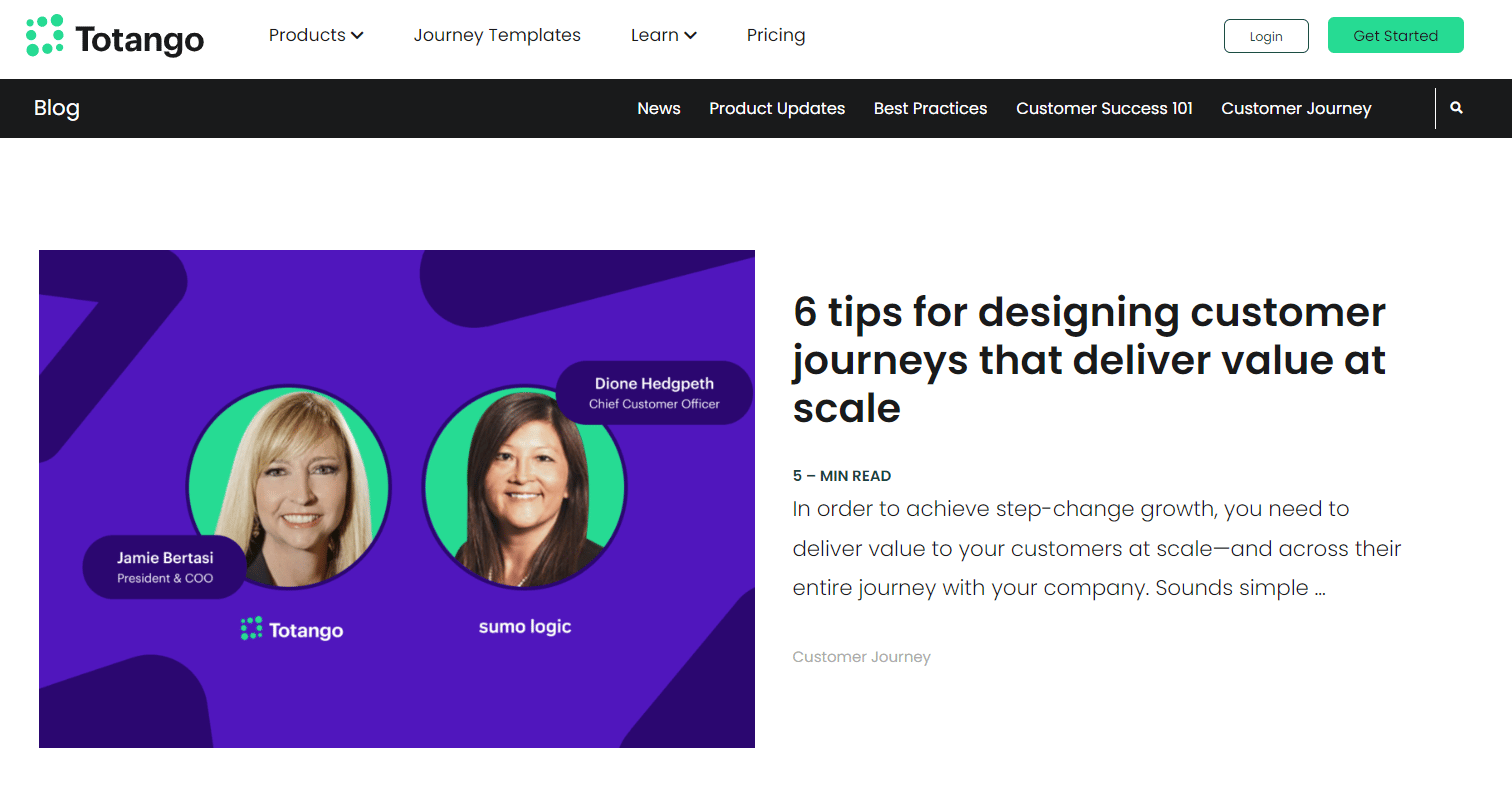 Totango has one of the exceptional customer service blogs with informative and exciting content that can skyrocket your customer service experience. Besides sharing insightful industry news and trends on client relationships, they also help by providing rich resources so that you can serve your customer better.
6. Customer Think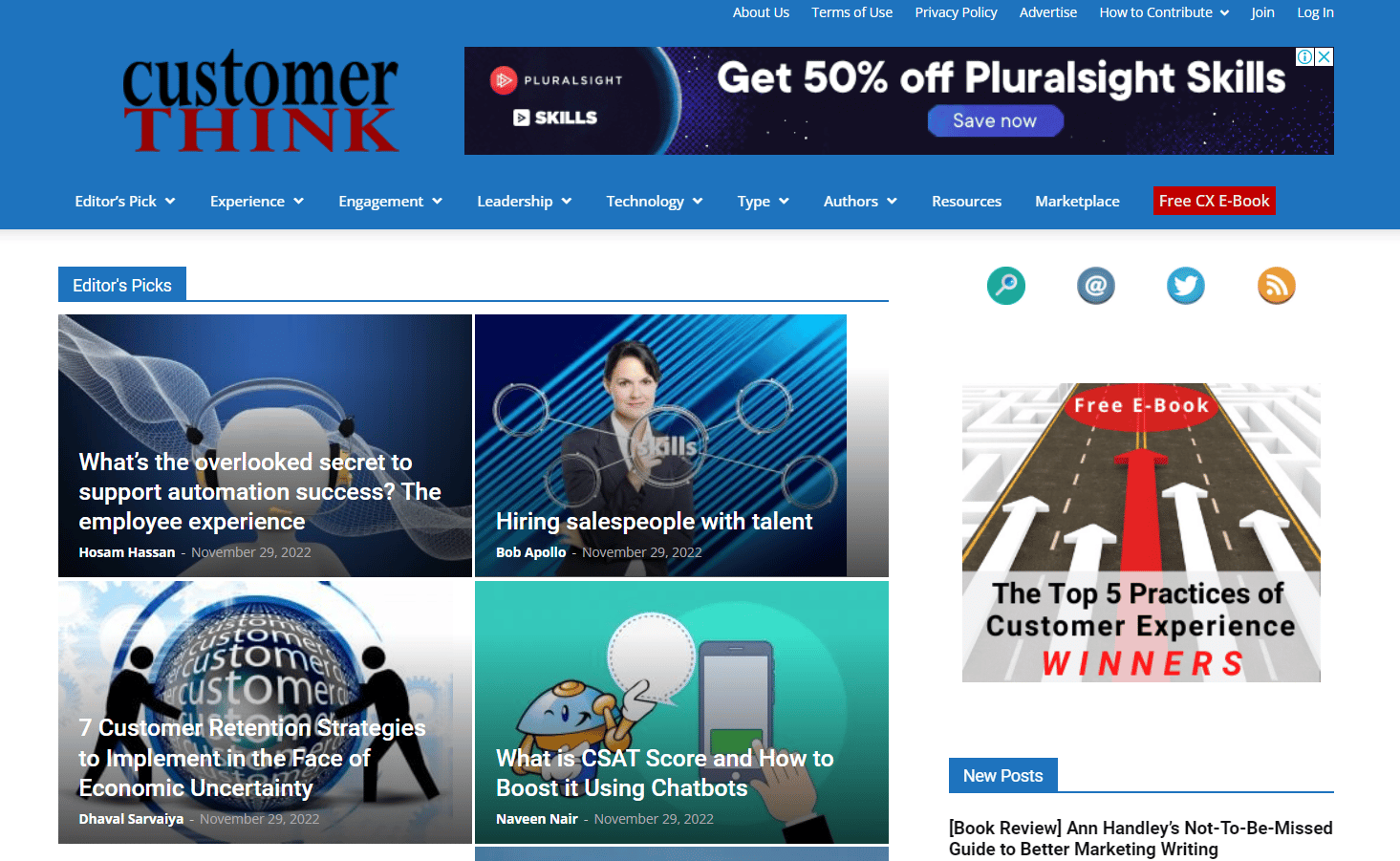 If you never visited CustomerThink before, one of the largest global online communities, then you are way behind many of your common fields. This site owns a very rich customer service blog site that contains customer-centric articles besides industry news, information, discussions, leadership, technology, sales, analytics, and all. Every content of this site can help you with your team development.
7. Zendesk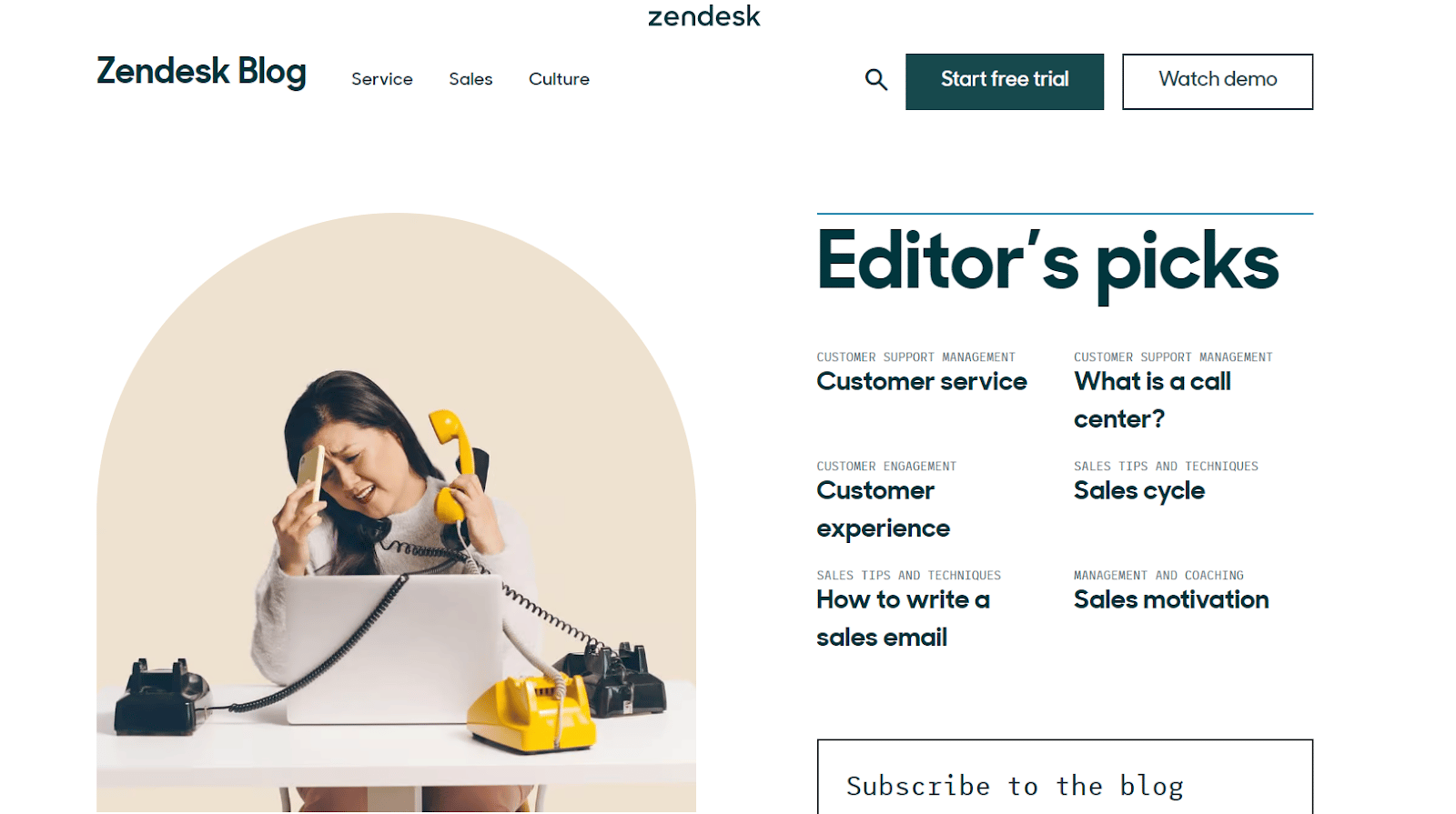 Zendesk, a USA-based customer service software company runs Zendesk blog on their website and shares articles on customer service, experience, and all. Their blog posts tell a lot about client relationships, professional experiences, the practice of good customer service, several insights about industries, tips to improve sales, ways to succeed in business, and many more. It is one of the largest customer service platforms on the market.
8. HelpScout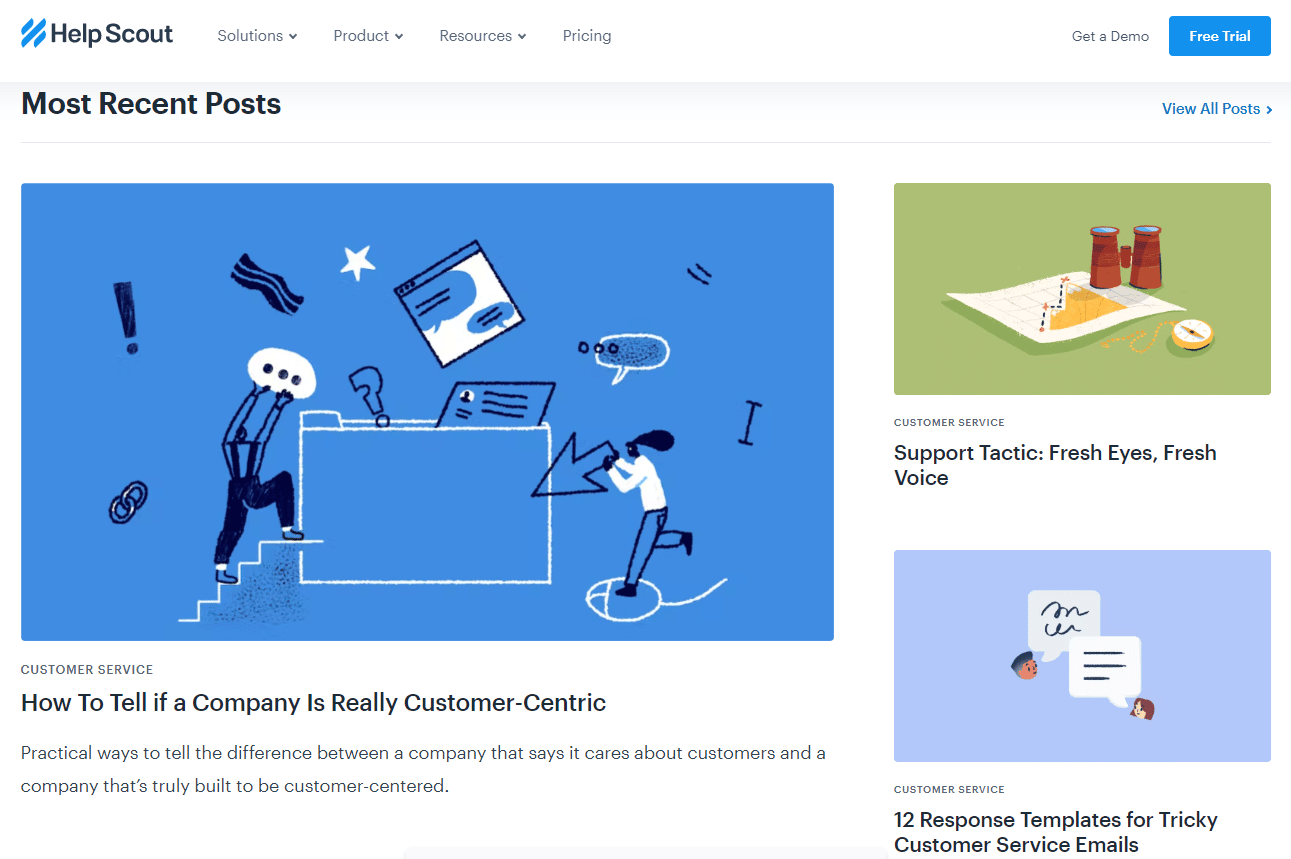 If you are a newcomer in the industry, then you need some very cool beginner's guide that can help you to start from scratch. And HelpScout is the perfect one for you. It is a global customer service platform provider that covers different topics on customer service, experience, and culture. 
9. Shep Hyken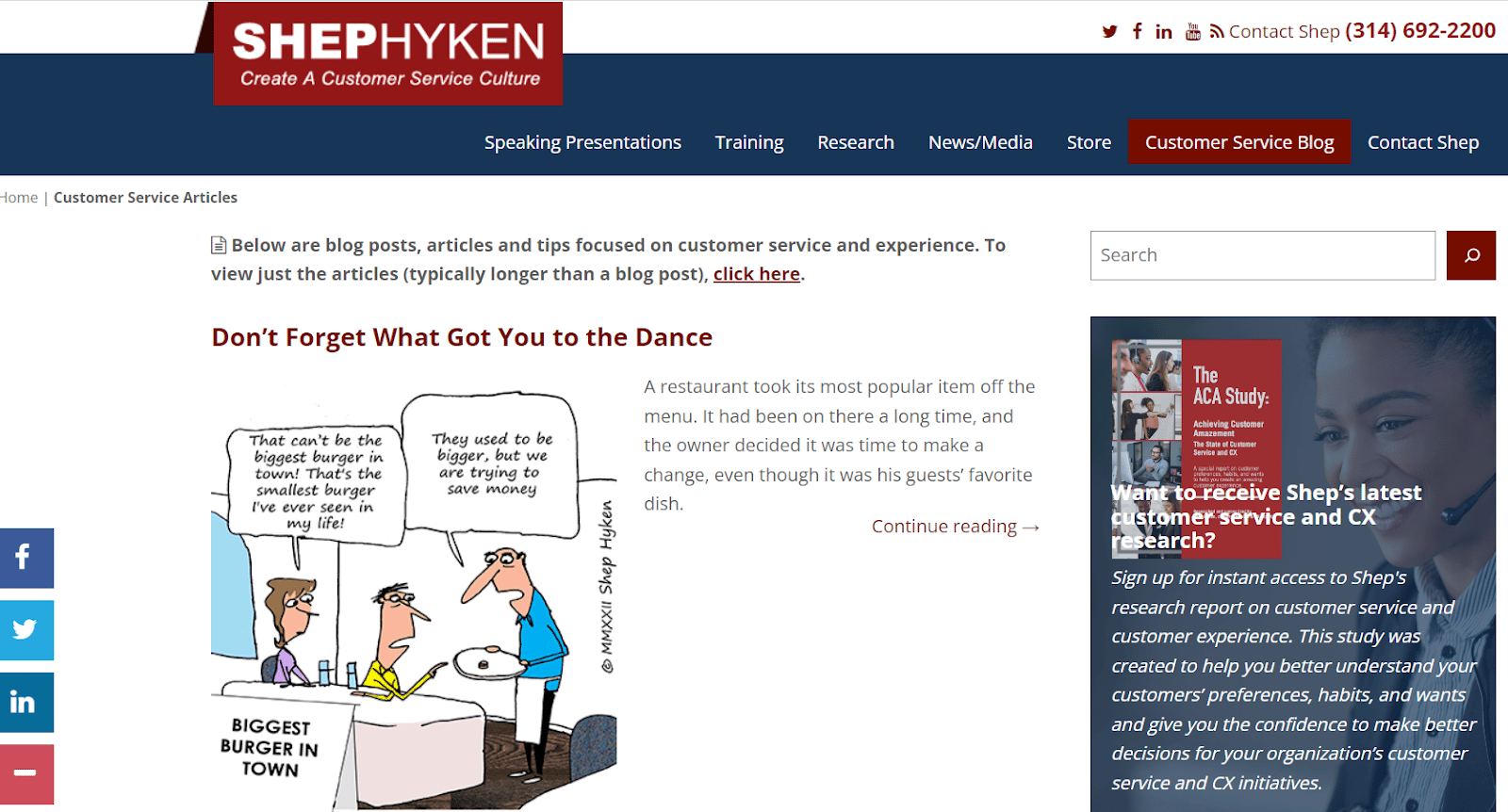 A famous customer service author and speaker Shep Hyken runs his blog with original thought-leadership content. His insightful articles focus on customer-based strategies and technologies that make his site popular. His excellence in this sector can inspire you to practice the best service to your shoppers. This is one of the finest customer support blogs full of rich and informative content which you are gonna love. 
10. Churn Zero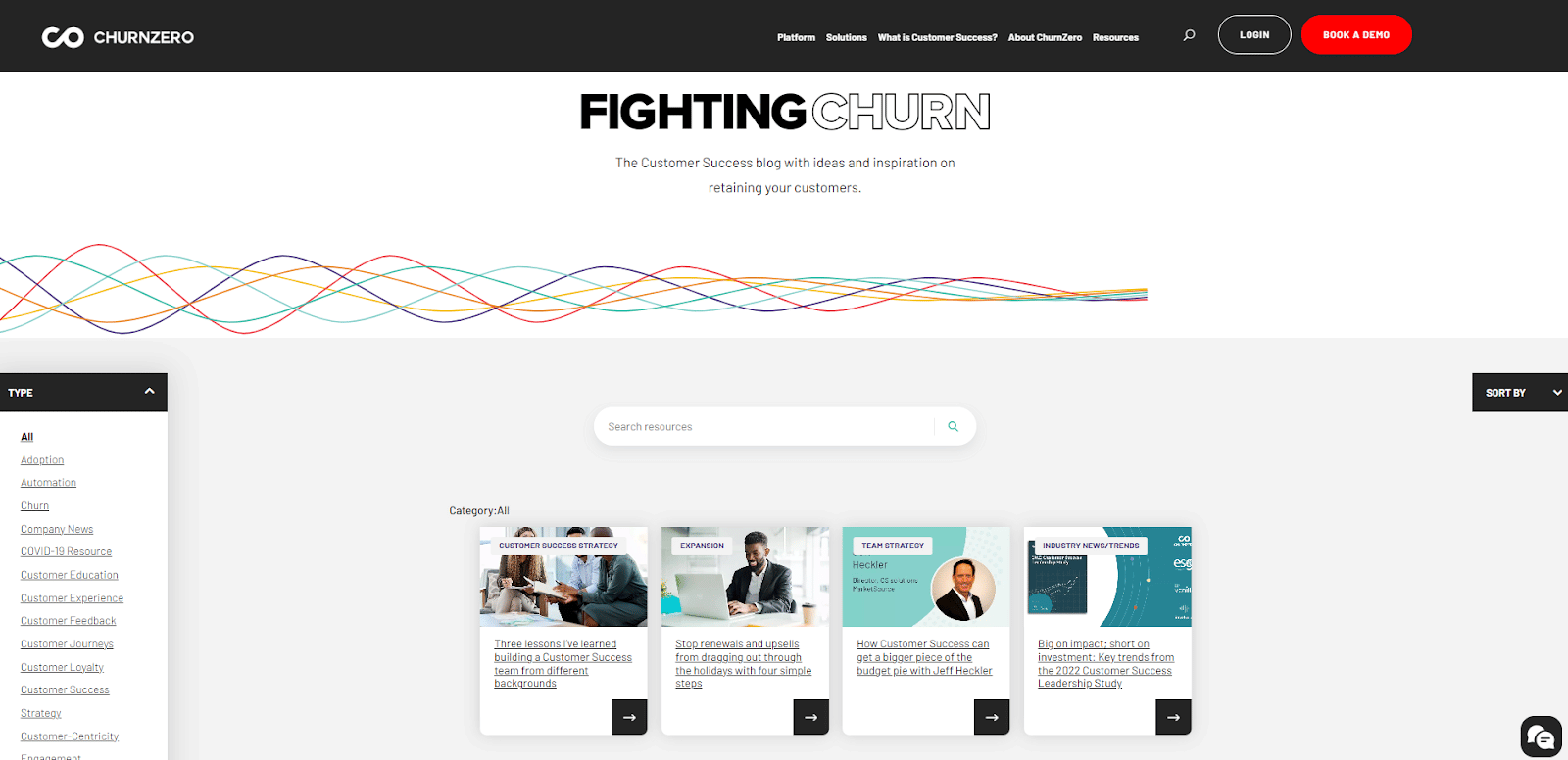 Last but not the least, Churn Zero is another quality blog for managers, agencies, vendors, and many others to sharpen their minds on best practices in customer service. You will find many tutorial guides with engaging content in this blog which is not only practical but also beneficial for your business. 
Some More Blog Sites You Can Check Out
Well, here we mentioned only 10 customer service blogs. You can start your research and learn with these sites. But, there are many more popular blogs on customer service where you can find the best practices for customer service. Such as ClientSuccess, Planhat, SixteenVentures, Tomasz Tunguz, Gainsight, Customer Success Box, CX Journey, Support Driven, etc. 
If you regularly read these customer service blogs, then you can keep yourself up with customer service trends. It's quite tough in this busy schedule, it is really important to stay connected with present trends. That's why you can build a habit of reading trendy blogs on customer support and make your morning more interesting with good articles. 
Do you think this blog is helpful? Don't forget to subscribe to our blog to read more blogs. We would love to have you in our Facebook community where you can share your knowledge and views with others.