Email support vs live chat support; which is more effective? Has this question ever come to your mind? The nature of customer support has drastically evolved over time where the client looks up to quick and spontaneous solutions to their problem. So, what should you prefer; email support or live chat support? Let's find out.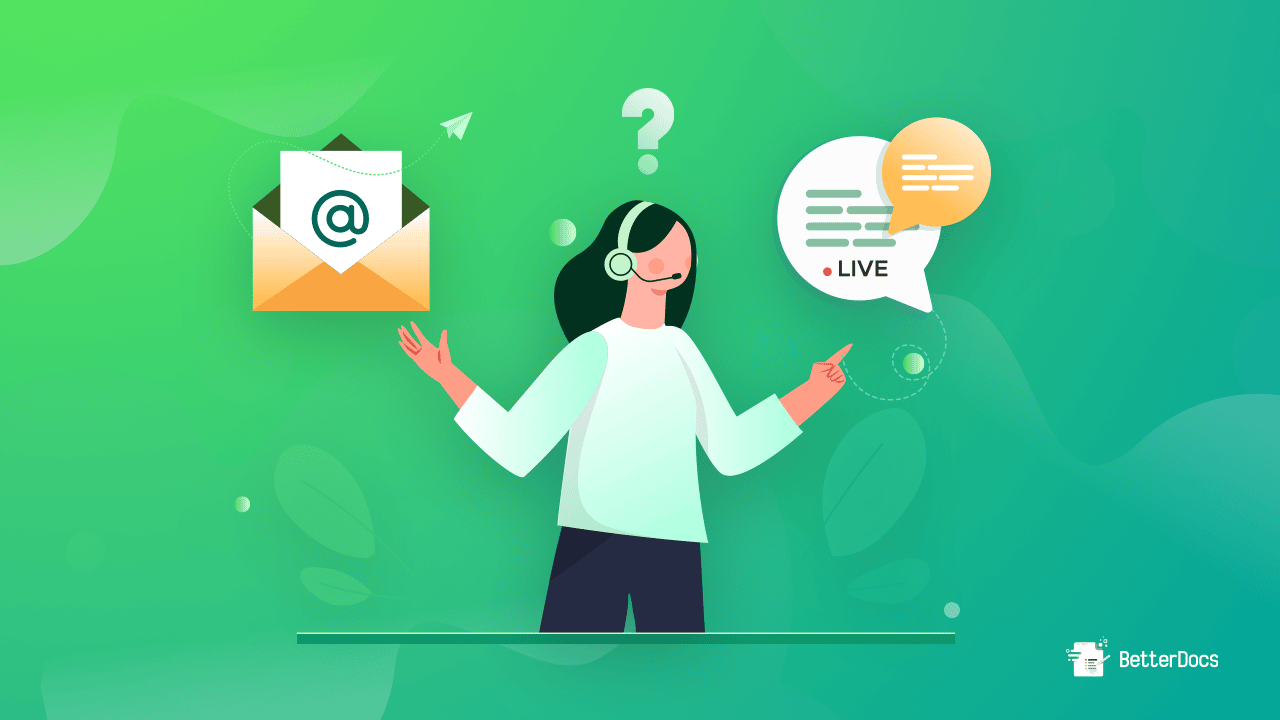 Popular Customer Support Types: All You Need To Know
There are different ways to provide support to your customers. Businesses opt for different channels and platforms to serve their customers in the best possible way. But customer support still remains a significant concern. Many find it difficult to choose what option to go for. Let's dig deeper into 4 different customer support types before finding the best between Email support and live chat support.
Phone calls have been a common way to get customer support till now. When clients seek help over the phone for any of their queries or issues, phone calls can provide faster, and more intensive support. However, phone support can be expensive and there might be technical issues that may negatively impact on overall customer experience. 
For simple, straightforward answers, phone support can be great but when it is about solving critical issues that need prolonged discussion and conversations between many, phone support is not effective in such cases.
Nowadays, email support is considered an effective way to provide the necessary support that both the provider and customer find convenient. Through emails, customers can describe their concerns more clearly and elaborately. So it becomes easy for the support team to understand their client's problems and solve them accordingly.
If you have the right email management system, you can organize and offer customer support easily. There is barely anyone without an email account and customers can ask for support whenever needed. Therefore, email support is something that businesses consider a hassle-free way to provide their customers with the necessary support.
In this fast-paced technological world, no one wants to wait. Customers expect faster and smoother solutions to their problems and quick response to all their queries. And this is what live chat support can do when efficiently managed. Customers find it convenient to ask for something whenever they need it and get an instant solution. So, live chat support has become a popular customer support way these days.
More and more businesses are developing their support systems in such a way that can fulfill the customer's needs whenever required. So the use of AI and automated chatbots have also increased along with popular messaging platforms to respond to customers instantly. Bots have become a key component of modern customer support and are expected to increase more.
Customers prefer faster solutions and avoid interaction frictions. Support teams are aware of customers' issues but its more preferable to spend less time interacting. So a collective knowledge base with the required information can help to a greater extent where customers find all the FAQs answered. 
A strong self-service experience can increase customer satisfaction, lower support costs, and increase engagement. Self-service availability is a prerequisite for successful customer service.
The Effectiveness Of Email Support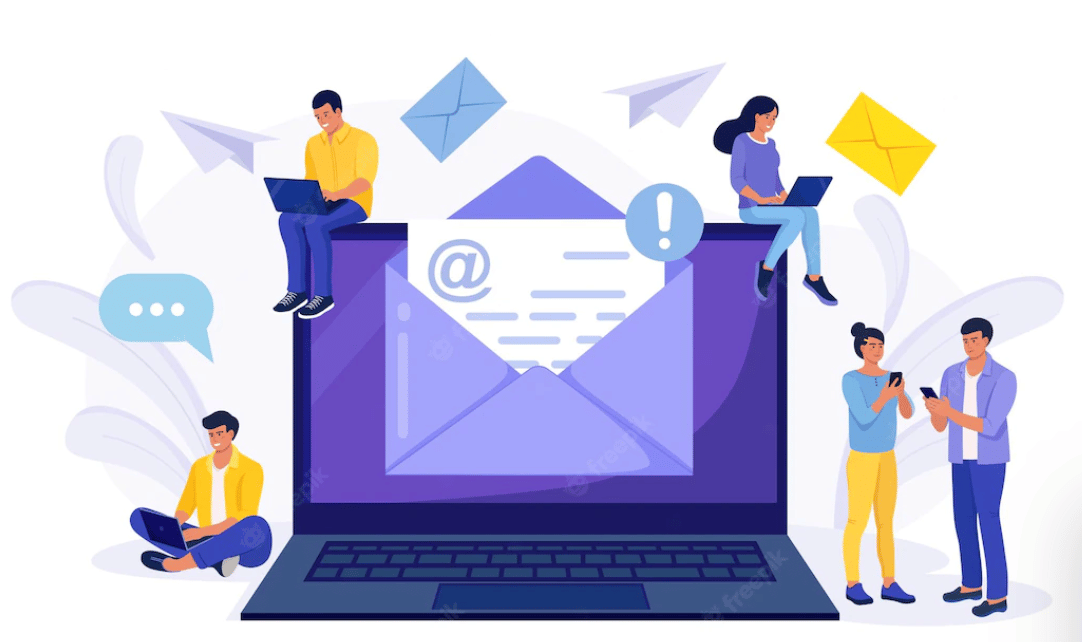 As mentioned earlier, email support stands to be a convenient customer support medium both for the provider and the recipient. There are many advantages of email support in customer service. Email support is cost-effective. Composing emails for customers barely costs anything. So companies do not need to invest much to provide effective support via email. 
On the other hand, emailing is more flexible and you can attach images, pdfs, links, and video links for better and more impactful communication. Emails with fascinating designs, including necessary links, and brand logos can help you establish your brand and create brand awareness. It's suitable to give brand details, and product information, no matter how small or large your audience base is.
Email Support In Customer Service: Limitations Explained
Businesses must be ready to provide prompt responses to their customers. Customers find it annoying and frustrating to wait for your response, especially when they are in need of a quick urgent solution. If you take too long to respond to their emails, customers will get frustrated and may end up giving negative feedback about your service. 
Again, emails can sometimes overwhelm the customers due to an overload of information and texts. Checking every email can interfere with work because it takes some time. Deliverability issues are also there. Sometimes emails may remain undelivered due to the user being inactive or having a full inbox. Such emails can be automatically detected as spam. So there's a chance that the customers may miss out on the email.
However, emails are still a popular form of customer support but customers these days are preferring a more quick way to interact and receive support. Live chat support, therefore, is being considered a more convenient form of communication to get their issues resolved.
Live Chat Customer Service: How Does It Benefit Users?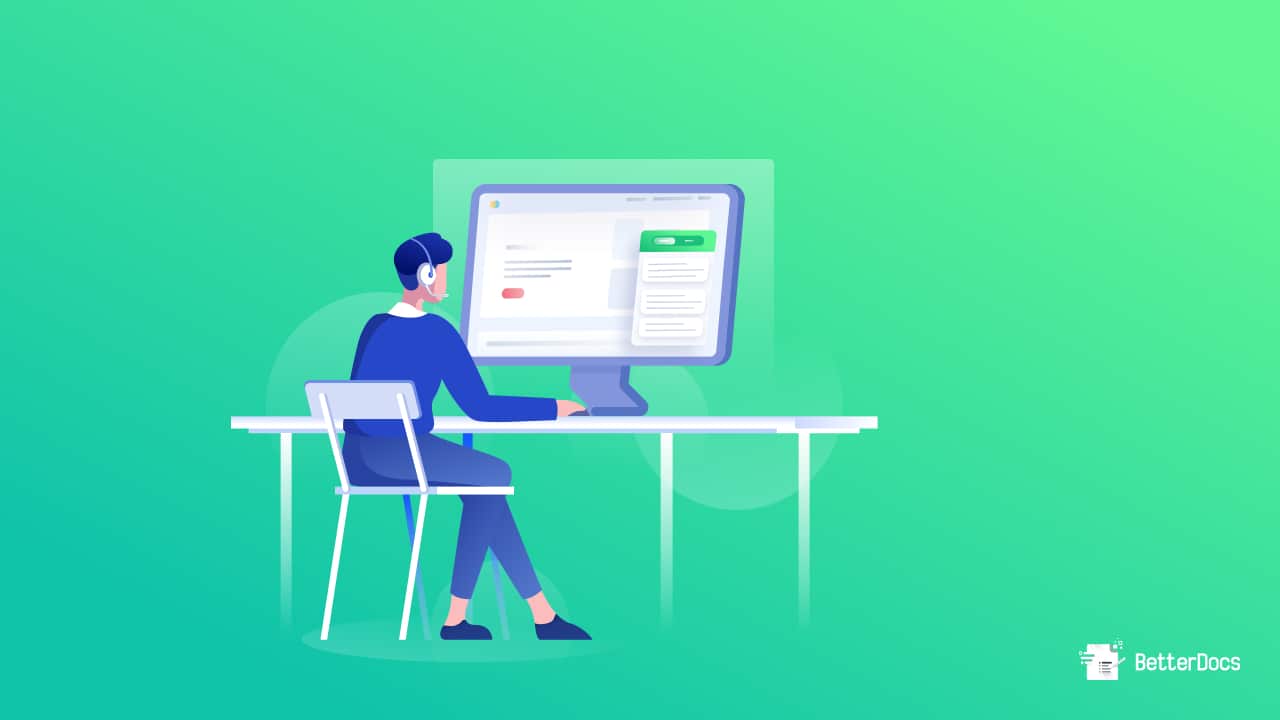 In this highly transforming business environment, keeping you ahead of the competition is not easy. You can not be consistent here if you do not consider customer needs and demand. Along with gaining profit, you must ensure customer satisfaction. To do so, you must be ready for a quick and proper solution to their problems. You need to emphasize efficient customer support. Live chat is an effective alternative for companies to offer an impressive customer experience. 
🟢 Live chat in customer service saves a lot of time at every end. Customers can ask anything and get instant solutions that increase productivity and efficiency at the same time. They do not have to wait for the support team to respond. Live chat enables immediate clarifications and follow-ups. This enables your consumers to go into deeper detail about their concerns and makes it simpler for your employees to describe the fix.
🟢 Live chat assistance is a must-have for your business if you want to improve your online customer service. Utilizing consumer live feedback throughout the conversation will help you enhance your online assistance, your product quality, and more. The time you are gathering and analyzing your consumer feedback or in-the-moment conversations, you can quickly pinpoint where something goes wrong or is completely wonderful.
🟢 Live chat support is helpful to get deeper insights to improve your product loyalty & credibility. Any agency, IT-related, or eCommerce organization can benefit from live chat assistance by increasing client brand loyalty. They can quickly turn their potential clients into buyers by making their chat fruitful.
When it comes to addressing client needs, live chat help is preferable to email support. It is a quicker and simpler way for a company to communicate with a customer. A quick answer is important but not sufficient. So the team behind the live chat support must be competent and skilled.
Email Support vs. Live Chat Support: Who's Leading The Race?
Email remains an essential tool for communicating with customers. However, because of the changing nature of customer service and advancements in technology, clients now prefer live chat, a more convenient option that ensures a better, faster, and smoother customer experience. So besides email support, equal focus should be on strengthening your live chat support to keep pace with the race. So, implement the best customer support techniques and ensure sound business growth that matches the trend and taste.
Was this blog helpful for you? Share your thoughts in our Facebook Community and subscribe to our blogs for more guides on exceptional customer service that keeps you ahead.