FAQ in Shopify plays a vital role in customer experience. When it comes to running an online store, you can not ignore providing clear and comprehensive information to your customers. Today, we will share more details on FAQs and tell you how you can easily add FAQs to your Shopify website. Without further ado, let's get started.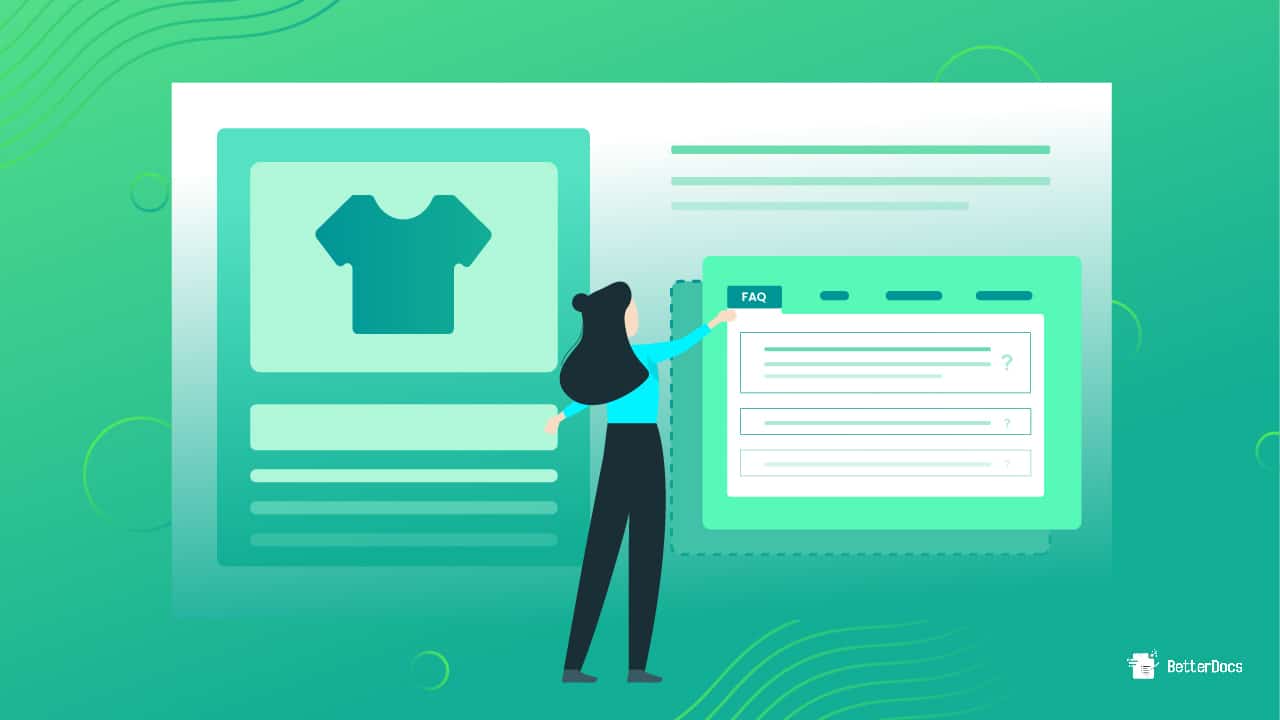 ⁉️ What Does FAQ Actually Mean?
FAQ is the short form of Frequently Asked Question which is a common term for almost all industries. It refers to a set of most common questions that customers ask and the corresponding answer to these questions. You may have already seen a frequently asked question section on different websites.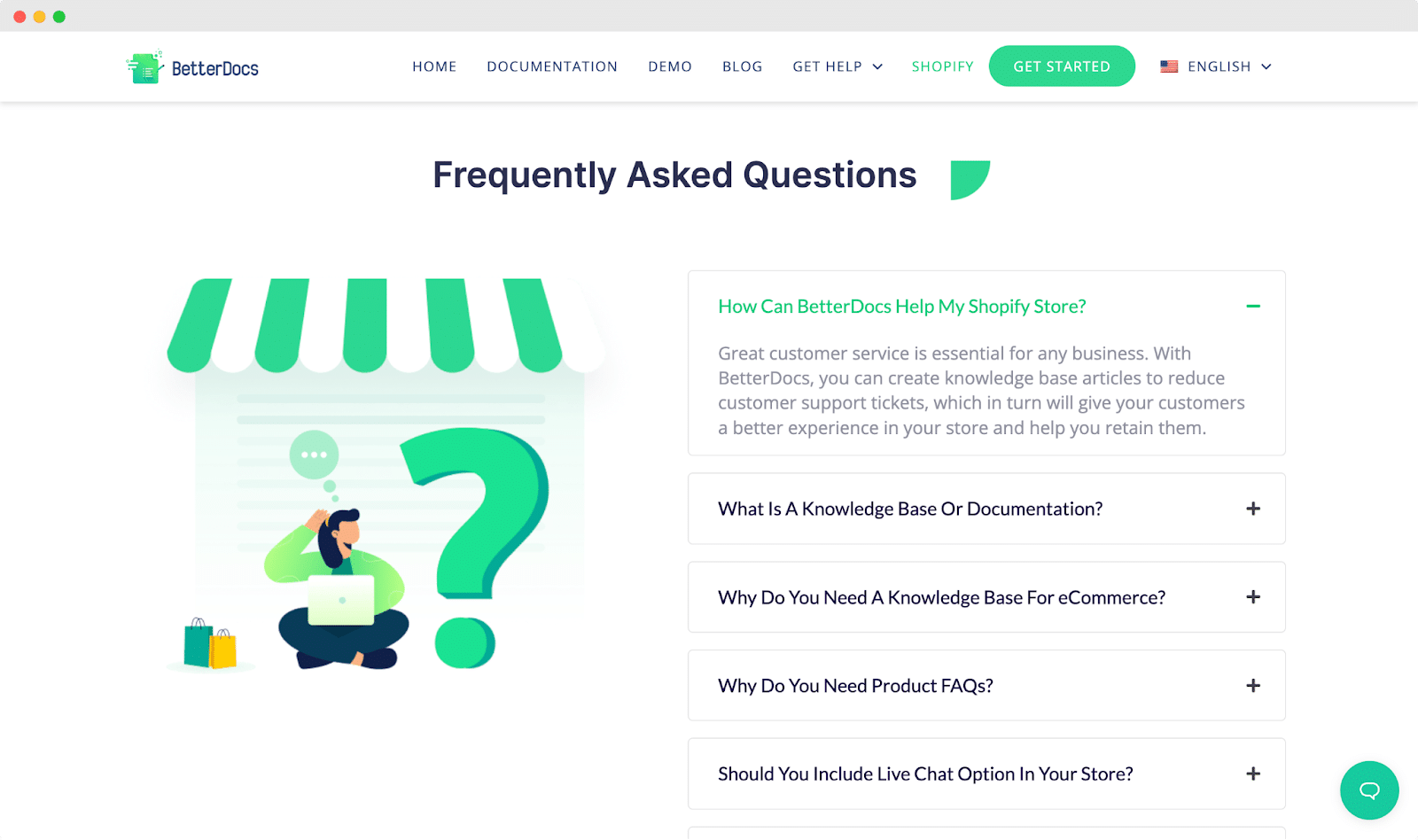 These are basically common questions that may arise while you are visiting a website. So, once you read these questions and answer, you will get a better understanding of the website that you are browsing. Thus, to provide you with a quick answer to your queries, an FAQ section could come in handy to save time.
💡 Why Should You Add FAQs In Your Shopify Store
While running an eCommerce store, an FAQ page or section can become a real game changer for you. It can help you in many ways to boost your business growth. Now, let's have a look at the top benefits that you will get after adding an FAQ section or page to your website.
⭐ Improve Your Customer Experience
Customer experience is a widely-spoken topic in the eCommerce industry. Every website tries to improve its customer experience to grow its business. While there are a lot of ways to improve your customer experience, an FAQ page can make your customer happy by providing their solution without any delay.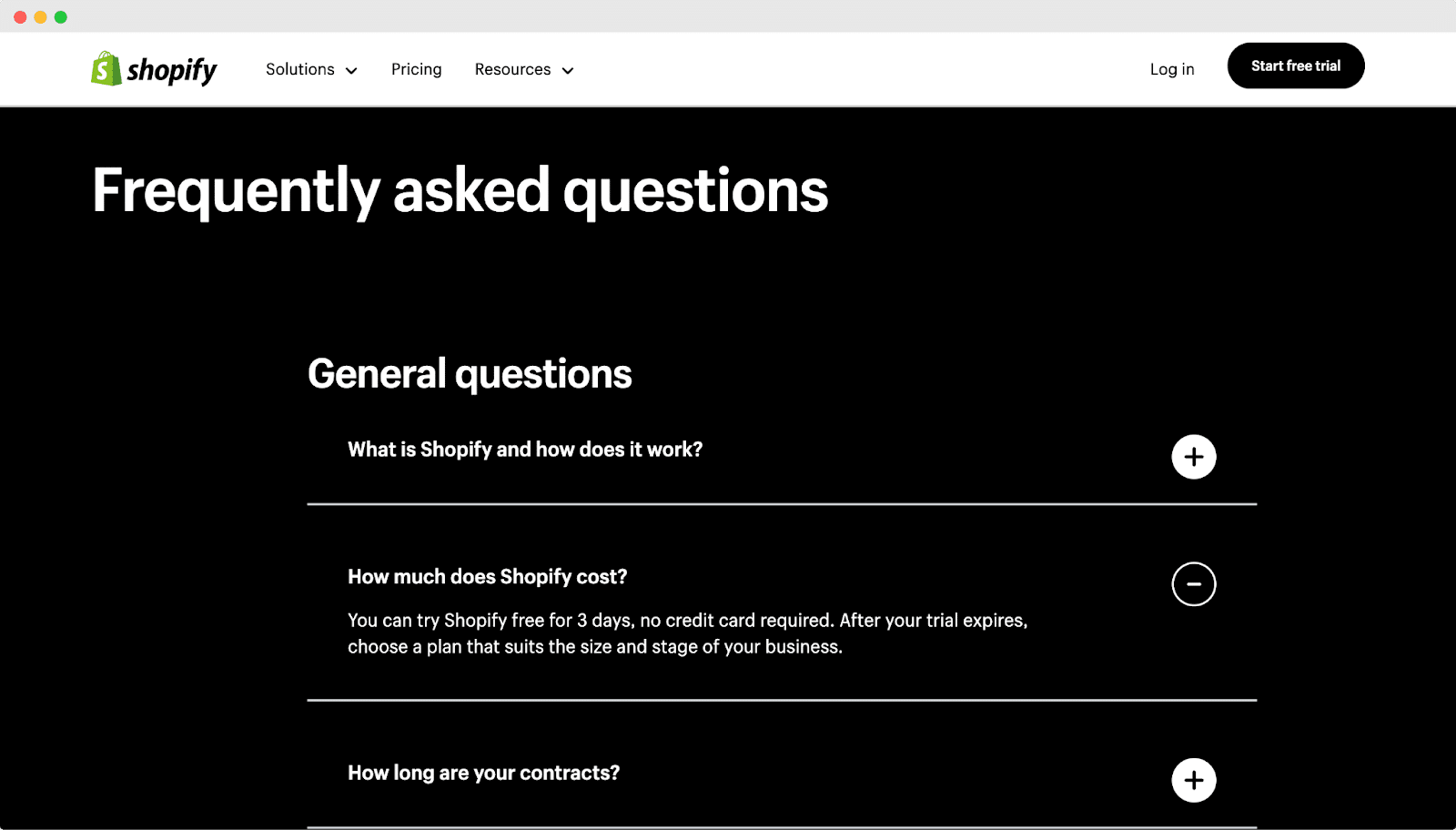 Once you cover the most common queries, your customers will find all the necessary resources they need before making their purchase decision. In this way, your customer experience will increase and you will get a better conversion rate.
⭐ Reduce Your Support Ticket
No matter how large your support team is, as your business expands, your support pressure only increases. However, FAQs could be a great solution for you to ease some pressure from your support team. Once you have a FAQ section, your visitors won't have to knock on your support team for common queries. Therefore, the support tickets will reduce which means your support team can take some rest from their hectic workload.
⭐ Increase Your Sale & Revenue
Even though the FAQ section does not directly impact your sales and revenue, it can help improve your customer satisfaction. Once you cover all the common queries that your customer might ask will help your visitors know what to expect from you. Thus, your visitors will not be misguided, and you can convert them into customers. While you put effort into your customer satisfaction, your sales and revenue will see a positive impact. 
⭐ Get SEO Benefits With FAQs
FAQs are created with the relevant keyword that your customer may search on Google. So, once you add these FAQs to your website, your search engine visibility will increase. You will get more organic traffic to your website alongside new impressions for your convenience. In addition to that, once you are trying to rank on certain keywords, FAQs can help you to place your keywords on your web page and rank on Google.
📖 Guide: How To Add FAQ In Shopify Store
While there are a lot of ways you can try to add FAQs in Shopify stores, today, we will share the easiest method for you. These simple guidelines can help you create a separate FAQ page in your Shopify store and increase your business growth. So, without further ado, let's dive into the tutorial.
To build FAQs, you need to install Shopify FAQ apps like BetterDocs on your website. This FAQ builder can help you to get started within a few seconds.
🥳 Introducing BetterDocs For Shopify
BetterDocs for Shopify is an unlimited knowledge base solution that comes with a rich feature list. You can easily start to chat with your customer, help them track their order easily, and of course, set up a FAQ page. To follow the next steps, you may need to install BetterDocs on your store.
Step 1: Create Your FAQs
From your BetterDocs dashboard, go to the 'FAQ' tab to start building an FAQ page for your website. There you can generate sample FAQs from our Shopify FAQ template which you can modify and use as you need. Now, hit the 'Create a New FAQ page' to create new FAQs for your store.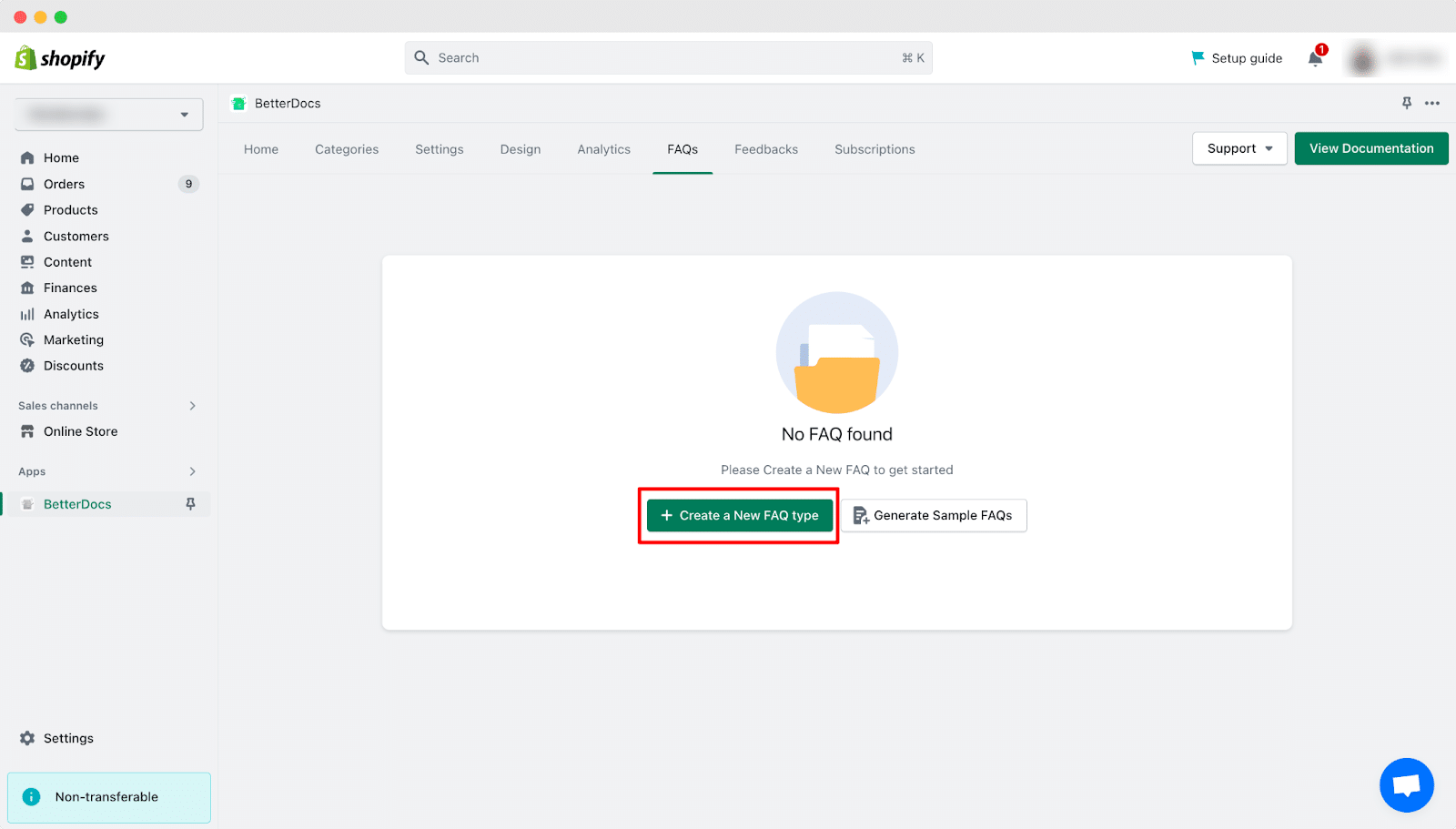 Step 2: Add Your FAQ Content
Now, add the question and answer on the representative field to add your FAQs. You can also take help from the BetterDocs AI writer feature to speed up your writing process. Similarly, add as many FAQs as you want from there. For detailed instructions, you can visit our documentation on building Shopify FAQs.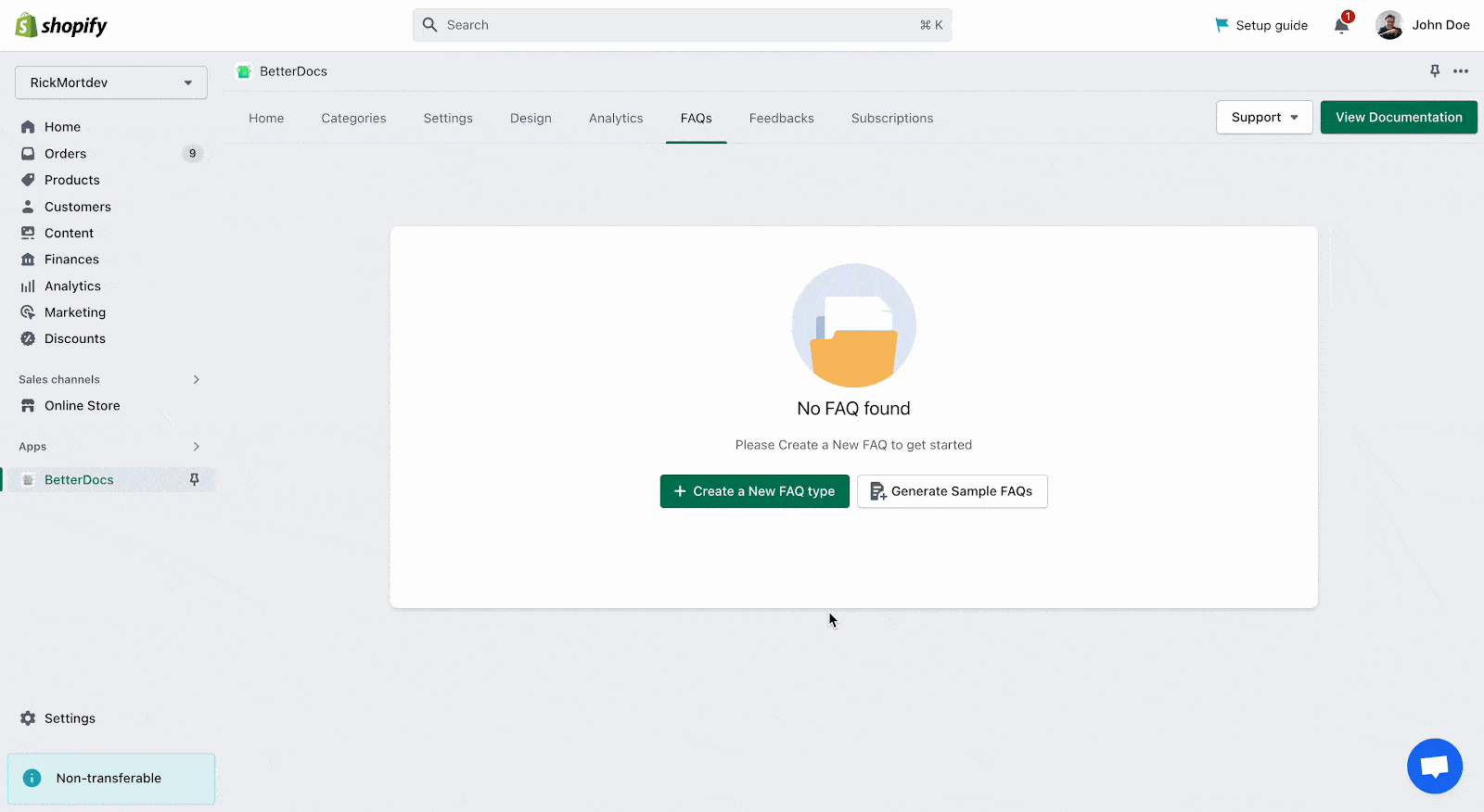 Final Outcome
Once you are done adding all your FAQs, click on the 'View Documentation' button to see your Shopify FAQ page on the live website. This is how you can easily add FAQs in Shopify.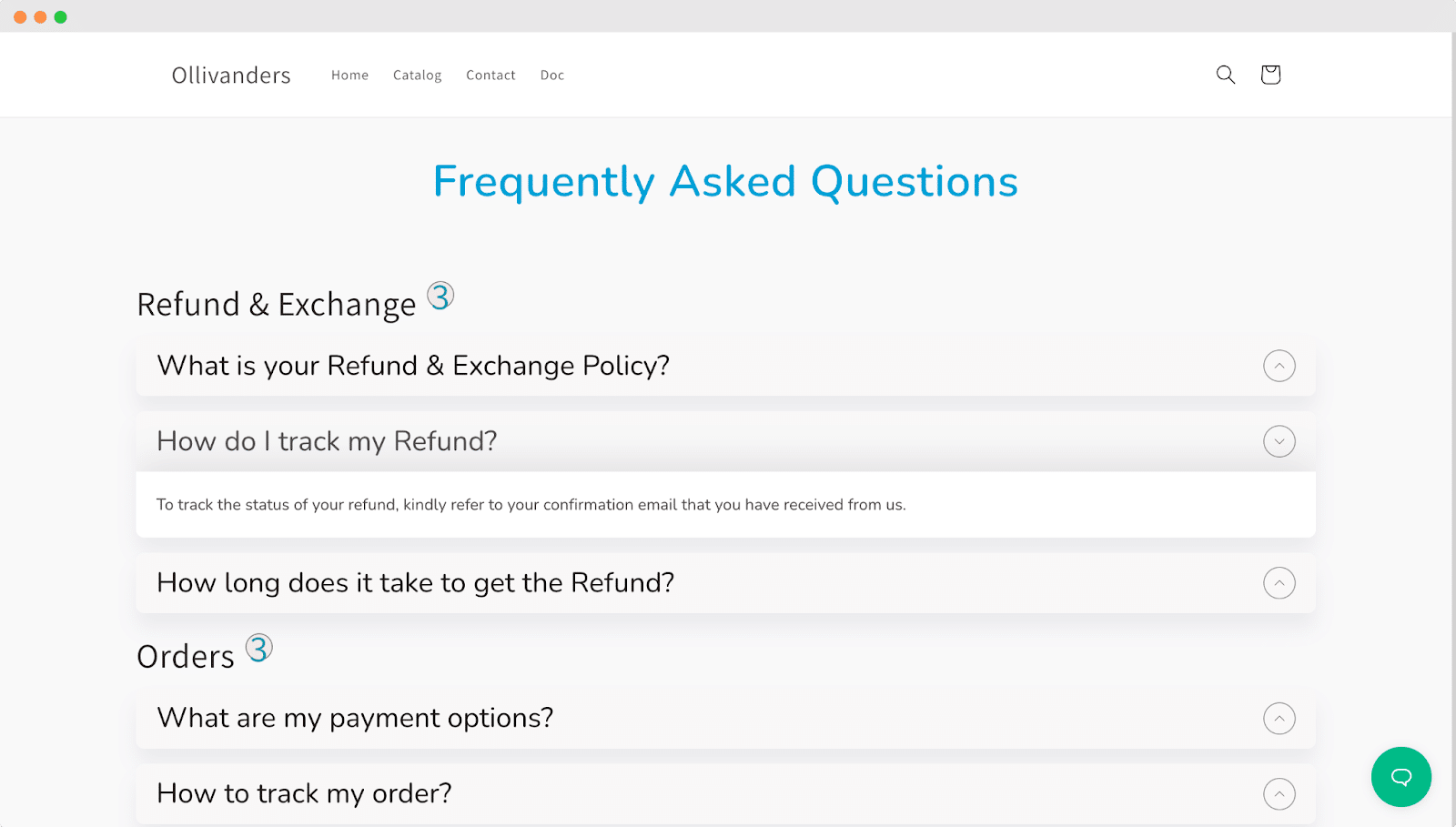 ⚡ Increase Your Conversion Rate With FAQs
FAQ in Shopify can come in handy in a number of ways. As a Shopify store owner, you should not miss out on the opportunity to add a great addition to your website. So, don't wait anymore. Get BetterDocs now and start building your Shopify FAQ page.
Did you find this blog helpful? If you want more helpful tutorials, and guides, you can subscribe to our blog.