Collecting customer feedback is the most important aspect of customer satisfaction as it is the most effective approach for a company to learn how to improve its service. Their feedback can help you improve your quality of product, or service and take actionable steps to improve your business. Customers do not always leave feedback therefore, you must go out and seek their feedback on a regular basis in order to improve your business. Let's dive in and see how you can politely collect customer feedback online.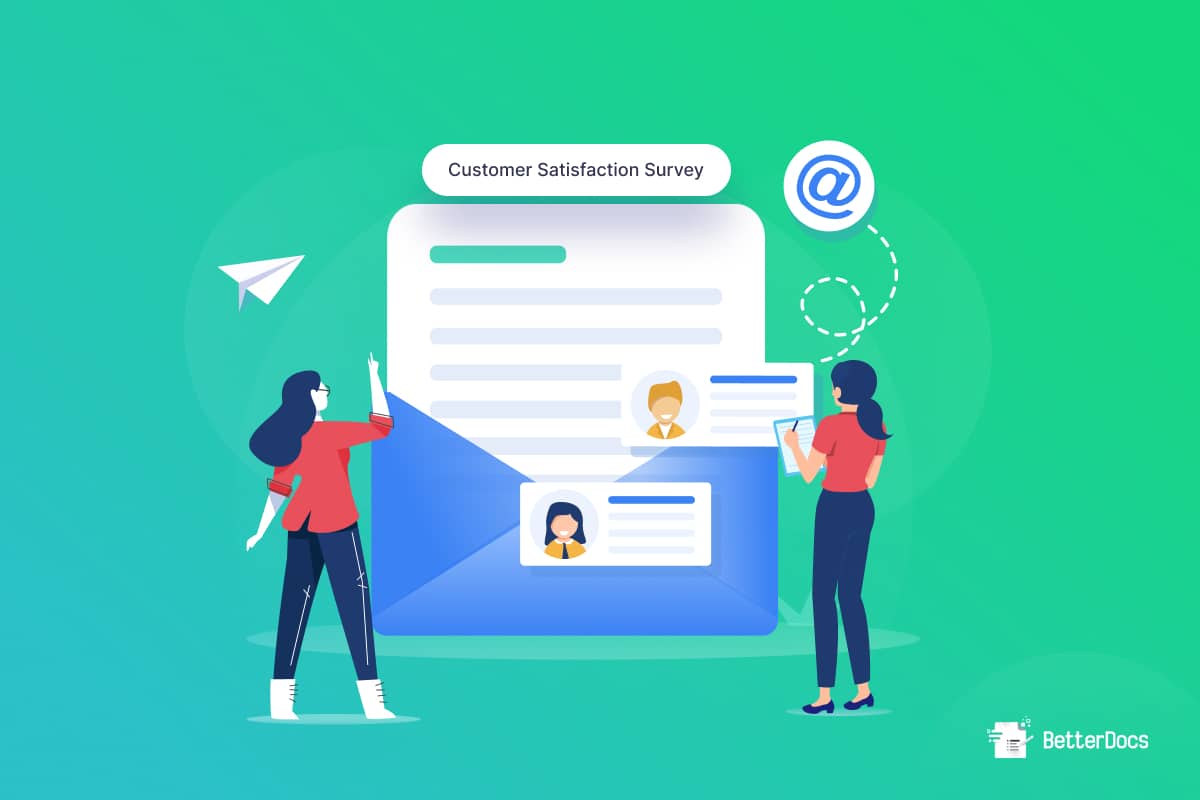 No matter how good your product or service is, collecting customer feedback from time to time can genuinely make a significant difference in your business if you know how to implement and sort it out based on any given feedback.
How Asking For Customers Feedback Can Drive More Business?
To know the art of asking customer reviews is an essential skill for any business to reach a long-term goal. Generating a buzz about your business among potential customers can be a useful marketing strategy to use. According to statistics, 87% of consumers check out reviews from other customers before they make any purchase. So asking for customers feedback can be a great tool to enhance your customer base and drive more sales. Let's check out how else customers feedback can help you spread your business.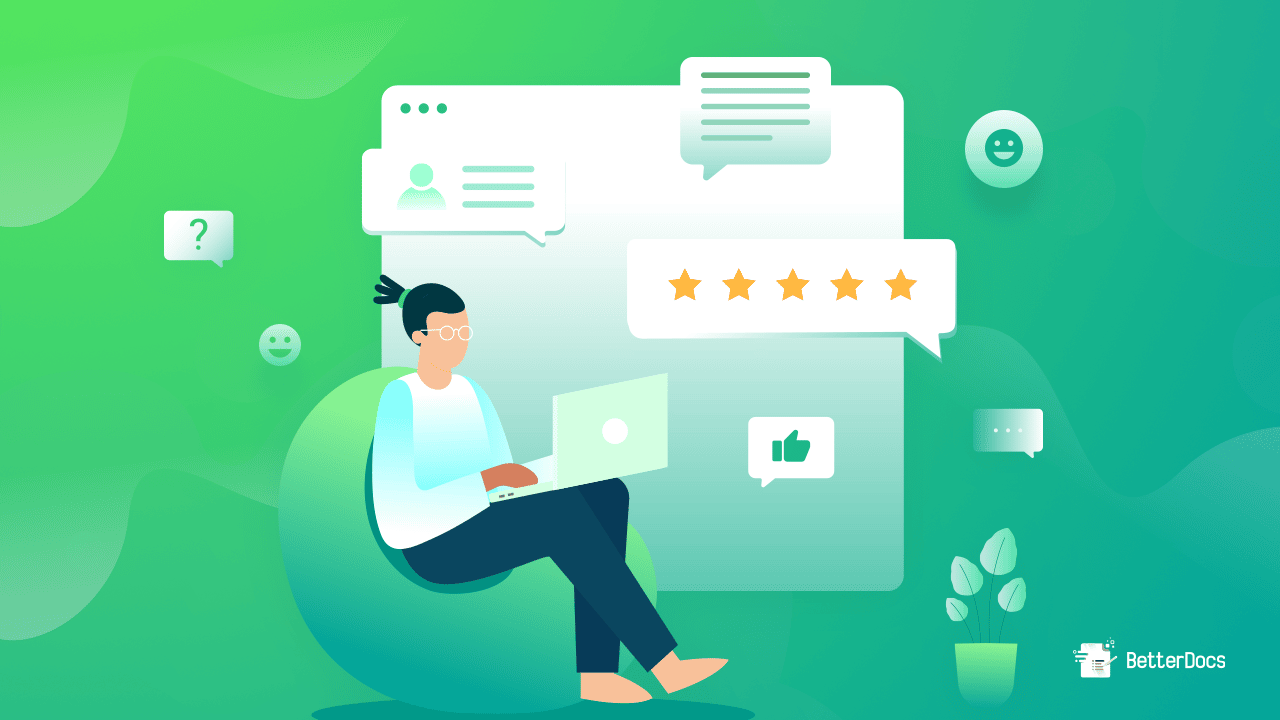 🔎 From collecting customers' feedback, you can determine who is now acting as your brand promoter. There are people who will recommend your product or service in their reviews, you can easily identify them. You can use a word-of-mouth strategy to publicize your brand name and encourage them to share it with their friends and family. 
🧲 You can attract more customers by collecting customer feedback on your WordPress website or social media. If you are using any WordPress review plugin to collect reviews and feedback from customers, then it will be easier for you to showcase and attract potential customers. 
🔄 Positive customer feedback can boost your sales as it helps to create your online credibility instantly. According to Invesp, 72% of customers prompt them to take action after reading positive reviews. So if you ask for customer reviews, make sure to highlight them on your website or social media. 
👏 The constructive customers' feedback can help any business to grow more. If you want to enhance your social proof and reputation, customers feedback can be key. Peer recommendations are preferable for people who just got to know about your business.
Effective Ways Of Collecting Customers Feedback Online
For any online brand or business, customer reviews are essential to introduce a better version of their service or products. If you are looking for ways to collect customer feedback online, there are more than just basic ways to collect feedback. First, you need to determine what kind of customer feedback you are looking for, and then based on it you can easily figure out how to ask for customer reviews. We have listed down some of the easy ways to ask for customers feedback below: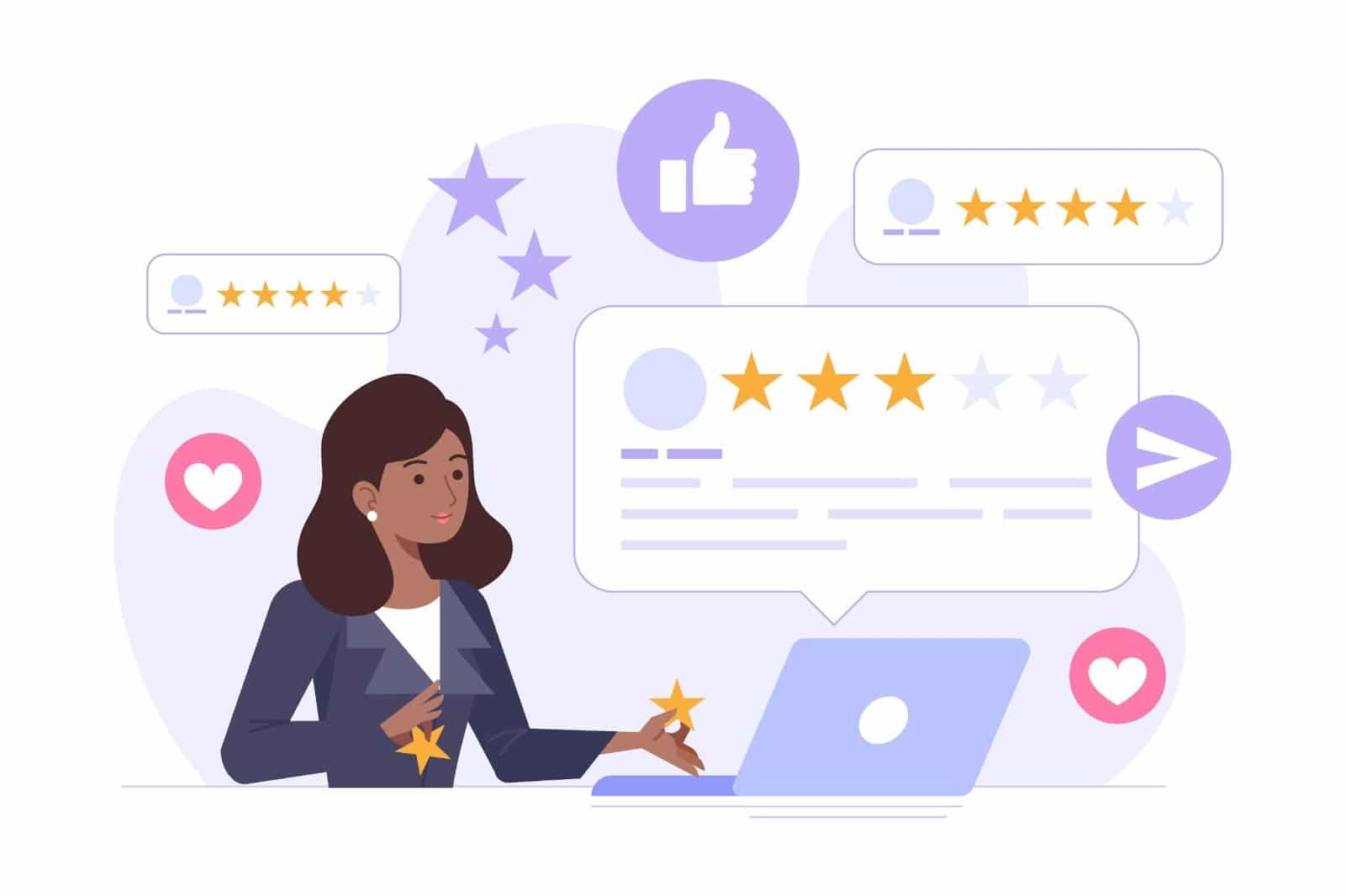 💡Send Emails Asking For Customers Feedback
Sending emails can be an effective way to ask for customer reviews. You can include a customers feedback survey form with the email. Along with the customer feedback survey form, your email content can emphasize how important their feedback is for your business. If you want to collect customers' feedback on your website or social media, you can send them emails just after they receive their products in hand. To ask for customer reviews in this process, you need to follow some simple steps while sending emails to them. This blog will guide you to find your preferred way to ask for customers' feedback. 
💡Pop-up Customers Feedback Survey On WordPress Website
You can launch a pop-up survey form on your website. Just after a customer makes a purchase or contacts your customer service. You can ask them if they were satisfied with your business performance or not. In this way, customers will get to leave their feedback online instantly. 
💡Social media Poll To Collect Feedback
You can post social media polls asking for customers' feedback and measure if you are doing well in satisfying your customers. Customers can simply just click on the options to convey their response about your business service. You can create a short and quick social media poll to collect the necessary data.
Best Practices To Ask Customers Feedback Through Emails
BrightLocal statistics revealed that 68% of customers will leave their customer reviews if they are asked properly. Sending emails to ask for their feedback is the most effective way to collect customers' feedback. It might get overwhelming to put your demands in words, but sending an email is the most productive way to communicate with your customers about feedback. We have put together some of the best-proven strategies to create an effective email asking for customers' feedback.
🎯Be Transparent About The Email's Goal
While writing the subject line of your email, you need to keep it clear and straightforward. State why you need customer reviews and what is the ultimate goal. For example, if you want to collect customers' feedback to showcase in your upcoming marketing campaigns, your email can be an encouragement to provide genuine feedback. So making it transparent in the email or email subject line is important. 
🎯Attractive Call-To-Action Buttons
You can use attractive call-to-action buttons to collect customers' feedback. In the call-to-action button, you can state what exactly you want from them. Make sure to keep the button 100% clear, engaging, and mobile-friendly as well. In this example, you will see how bright and interactive the call-to-action button looks. 
🎯Make The Email Tone Welcoming 
Keeping the right tone while you want to collect customers' feedback is an important part. While you are sending out emails like this, always remember to give them the option of unsubscribing your newsletter. In that way, you can filter out people who are not interested in giving you any feedback. You need to keep the email short and sweet so that customers do not feel overwhelmed while getting emails like this.
🎯Give Incentives For Leaving Customers Feedback
You can try giving proper incentives for leaving constructive feedback on your service or products. For instance, you can send out coupons or tokens to get your exclusive products in a limited time in exchange for their constructive feedback. In that way, your customers will become encouraged to participate in it and leave their feedback. 
🎯Avoid Any Vague Statement In The Email Body 
You need to avoid using vague statements or unnecessary statements that can confuse the receiver. As you need to keep the email short and precise, every word needs to be put after intensive planning. You need to convince your customers how their feedback can help you become a better service or product provider.
Sample Email Templates To Ask For Customers Feedback
We have listed some of the email templates for collecting various types of customers feedback below that can help you to tailor your own email format. Feel free to modify and change the email content to make it more effective.
1.

Email Format To Collect Customers Feedback On Product/Service
Dear [Customer Name], 
Thank you for putting your trust in us. We'd be delighted to hear your thoughts on our [product/service]. Your input will help us decide which features to add and how to improve the product for you.
Please take 3 minutes to complete our customer feedback survey. [When you finish, your name will be entered into a drawing for one of twenty $30 Amazon gift cards.]
Thank you once more!
Call-to-action Button: [ANSWER OUR QUESTIONNAIRE]
[Your name here]
2.

Email Format To Collect Customers Feedback On Company Support
Do you have any suggestions for us?
Dear [Customers name],
We'd like to hear about your recent discussion with our customer service team. Any suggestions you have for improving the speed and quality of our service would be [amazing/welcome]!
Please take a moment to answer our customer feedback survey if you have the time – It should just take about 5 minutes.
Thanks!
[Your name here]
3.

Email Format For Asking Customers Feedback On Their Recent Order
Is your experience with us satisfactory?
Dear [Customer's name],
Thank you for choosing to buy with us! We hope you're having fun with your new purchase 🙂
Could you do us a favor and tell us about your shopping experience? Our customers feedback survey will take around 4 minutes to complete, but it will be extremely helpful to us in enhancing our services.
Thanks!
ANSWER OUR QUESTIONNAIRE
[Your name here]
4. Email Format For Asking Customers Feedback WooCommerce Website
For a 10% discount, write a review for us.
Dear [Customer's name],
Thank you so much for [buying at 'X'/using 'X']. We hope you're having a good time with [our product/your order]!
Could you please submit an online review on our website [Give the link] if you are satisfied with our services through our customers' feedback survey? To us, it would mean the world 🙂
We're offering a [$15 coupon/10% discount on your next purchase/other] as a way of saying thank you.
Cheers,
[Your name here]
Of course, customers feedback can make your business perform better. But if you know how to approach your customers properly through emails, it can turn into a highly beneficial strategy to make your customers participate in your growth. If you have found this blog informative and useful, to read more blogs like this, subscribe to our blog. Share your thoughts with other WordPress users by joining our Facebook community.