An effective knowledge base serves as a comprehensive information hub that helps any online business to improve its user experience. You can be a part of an eCommerce, IT, or related other sectors that deal with multiple products and services on a daily basis, also have a huge customer base, and a well-optimized online documentation platform can help them to the fullest. This is why you have to optimize your knowledge base in the best possible ways. Do you want to know all the details? Then let's explore this blog in depth.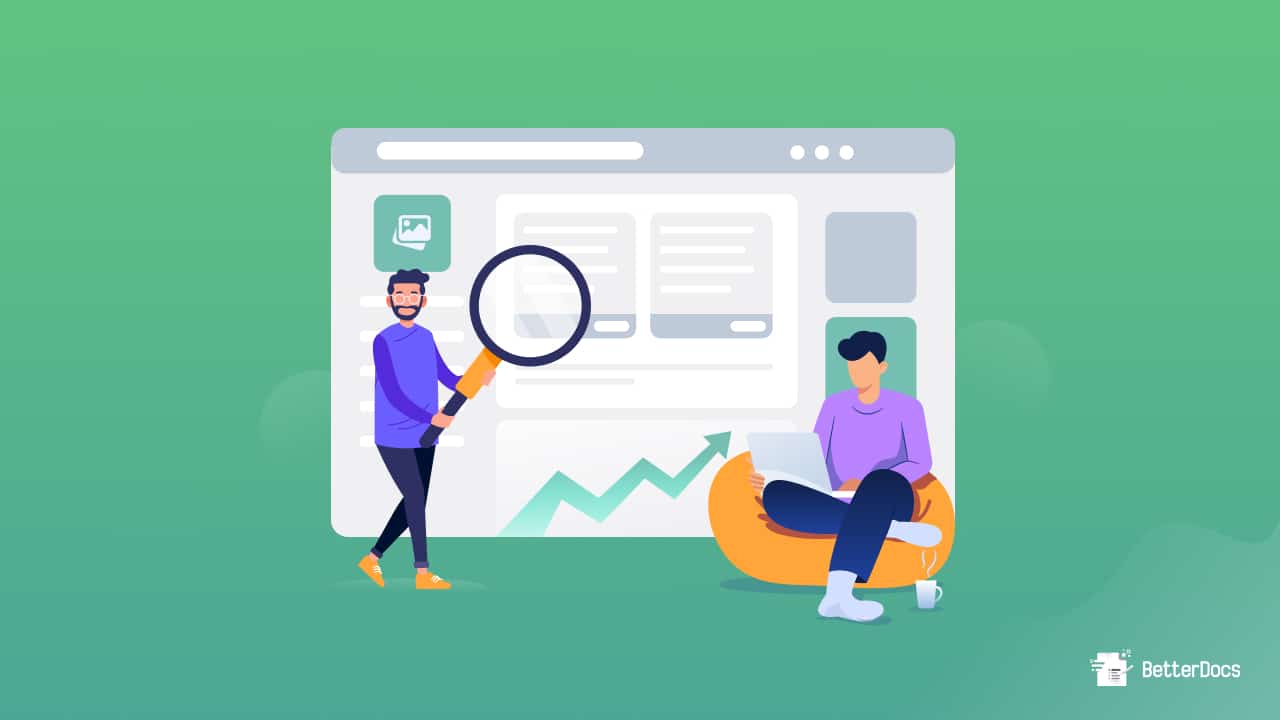 How To Optimize Knowledge Base With 5 Simple Steps
So if you are planning or already have a knowledge base site, you have to make sure your knowledge base is well optimized. Otherwise, your users will not feel comfortable taking service from your self-servicing platform and they will create more tickets. This is why you need to learn the most effective ways to optimize your knowledge base. 
Now let's get to know all 5 simple steps to optimize knowledge base by following the right tactics. Have a look at all 5 simple steps in detail:
1. Optimize Knowledge Base For SEO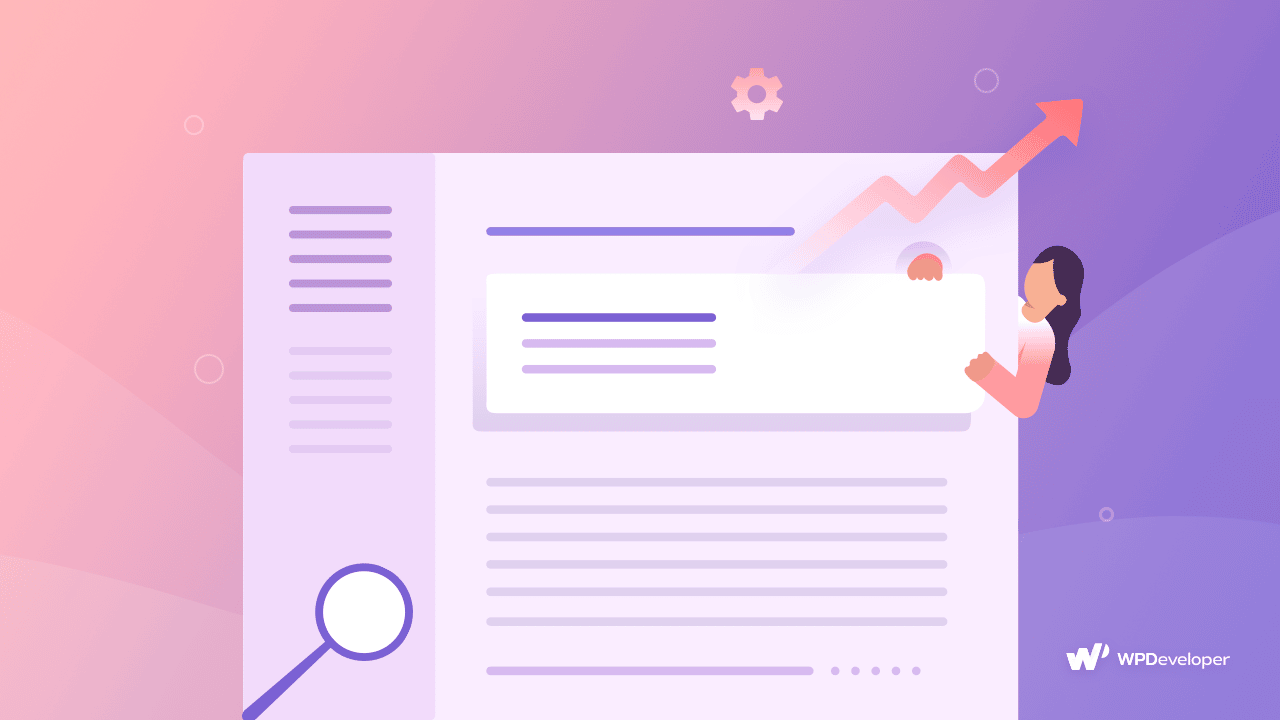 One of the major essentials you have to assure while you are optimizing your knowledge base with the right keywords, content, links, and other pieces of stuff that are responsible for configuring your documentation site or each documentation SEO. You have to make sure the right keywords are being focused on your online documentation with links, images with altered text, SEO-friendly permalinks, and more. Let's check out some key points below when you are ready to optimize your knowledge base content for SEO:
Ensure the right keywords are targeted which will help you to rank your documentation top on search engines.
Configure your knowledge base site with an XML sitemap that will allow search engines to recognize your website and rank top.
Make sure you have used keyword phrases in your URLs, titles, meta descriptions, and image alt attributes.
Canonical links are one of the key things you have to configure to avoid duplicate content.
2. Ensure Enhanced UI & Advanced Search Facility
A knowledge base is all about enhancing your user experience and scaling support pressure no matter what. This is why make sure your online documentation site user interface is super user-friendly that comes with an advanced search panel for website audiences. You have to be focused on designing a user interface that is flexible to navigate. So wherever your customers look for any step-by-step guide or related documents they can easily find it out just by typing one word or several characters.
This is why you have to come up with a smooth advanced search experience for your customer and fast loading knowledge base site. So make sure you have optimized your knowledge base in the best possible ways. 
Learn More: Top Knowledge Base Examples You'll Want To Copy For Your Website [2023]
3. Interactive Table of Contents Or Sticky Table of Contents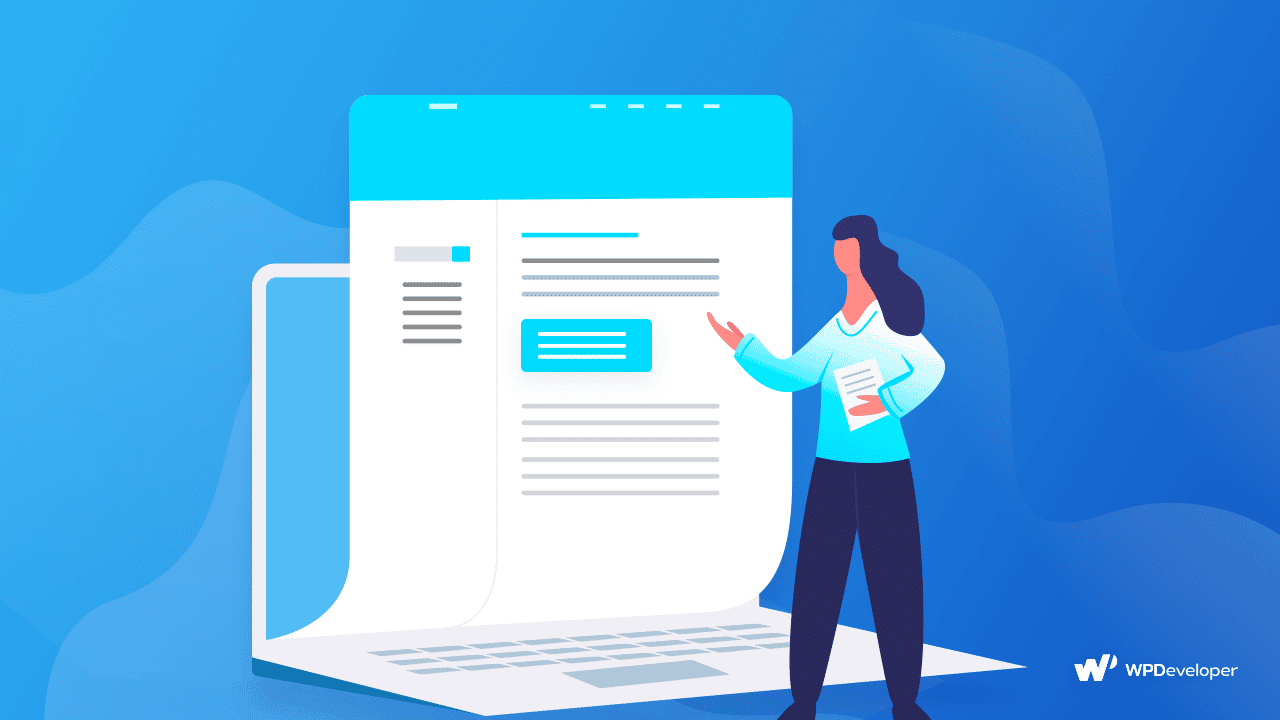 A table of content or a sticky table of content both play a vital role in your knowledge base. That especially guides your users to give a click on the right place. By checking out the table of content documents a user can on the spot decide where they have to go. That anyone can at the first glance know what the documentation is all about and act according to this. 
And if a sticky table of content is included to optimize your knowledge base, it can easily then power up the user experience without any doubts. Because it comes with the visitors when they are scrolling down on the knowledge base content, they can go back to any of their selected portions from there using the sticky table of contents. So when you are optimizing your knowledge base this is one of the essentials. 
4. Distinct External & Internal Knowledge Base  
There is another thing you have to assure when you are on your way to optimizing your knowledge base, this step is also important to add. One is an internal knowledge base that is for your organization's employees and another one is the external knowledge base for visitors or your customers who can take real-time help anytime. 
If you split your knowledge base with these two types, you can easily train up your employees with the internal knowledge base, in the meantime scale your support pressure with your user-friendly external knowledge base.
5. Measure User Performance With Analytics Support
Advanced analytics support can help you manage and optimize your knowledge base effortlessly. You can track and measure the performance of your knowledge base at any time and eventually improve your knowledge base workflow. This is one of the essentials to ensure because you can easily know your user types, their behavior, which documentation customers are searching more, and all in advance. 
6. Configure With Instant Answer Chatbot System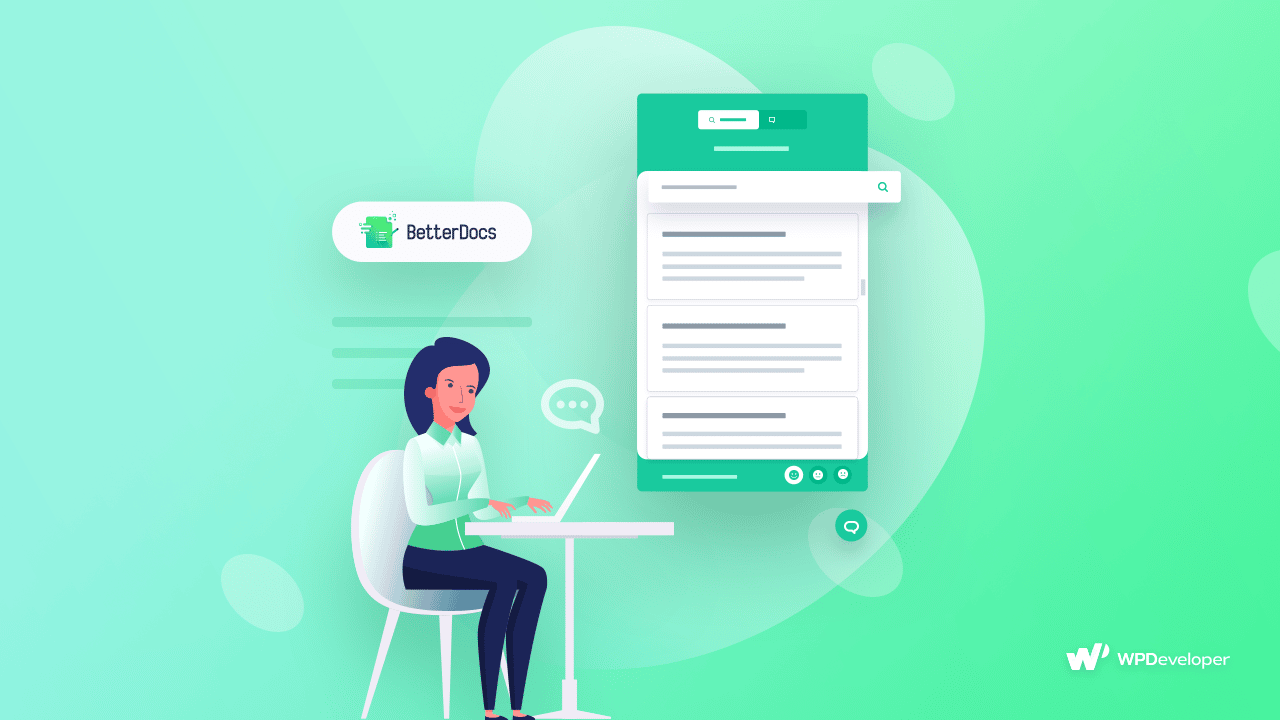 Instant Answer Chatbot or online documentation support is also helpful and one of the advanced tactics to optimize your knowledge base. You can provide instant documentation chat support to scale your support pressure, in the meantime guide the audience with the right solution on the spot. 
Bonus Tip: Translate Company Documentations In Different Languages
It is obvious that if you are doing any global business, you should have to handle multilingual customers. For them, you have to optimize your knowledge base by translating them into different languages. This is to make your customers or potential ones feel connected and satisfied right away and raise your brand value. 
BetterDocs – Best Knowledge Base Solution For WordPress
BetterDocs is the advanced, best all-in-one solution for WordPress with 30,000+ active installs. It helps you include all the essential tips that you have gone through above and make your knowledge base managing journeys smoother than ever.
You can easily create, organize and analyze your online internal, and external documentation, multiple knowledge bases with exclusive WPML(WordPress Multilingual Language Translator) support, and more using BetterDocs. It is also compatible with WordPress's most popular page builder Elementor. 
And a ton of other facilities and exclusive features are integrated with BetterDocs on the latest. Check out all exclusive features of BetterDocs below: 
What Makes BetterDocs Stand Out Knowledge Base Solution? 
Comes with ready templates to design your online documentation site. 

Get full freedom to

customize documentation themes

& change the overall look. 

Get advanced search options and a user role management facility. 

Provide

modern UI

with grid view & advanced list view features. 

Include a Table of Contents or Sticky Table of Contents on each documentation.

Collect customer feedback with Emojis

& comes with social share integration.

Create

Multiple knowledge bases

for separate products or services.

Scale your support pressure & collect user feedback with

Instant Answer Chatbot

. 

Build an

Internal knowledge base

& get advanced features to manage user roles.  

Track & measure online documentation or Chatbot performance with in-built Analytics. 

Translate your BetterDocs documentation

with

WPML

support and much more.
Now Optimize Your Knowledge Base With 5 Simple Steps!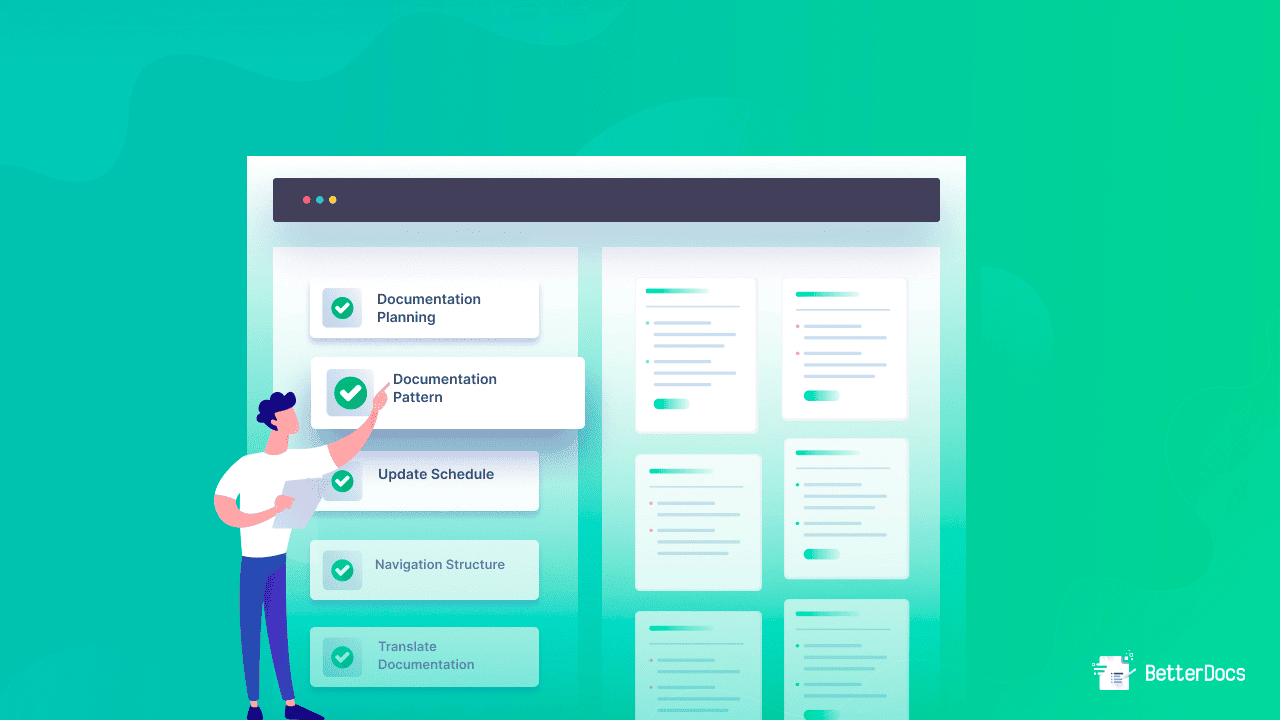 If you follow the above steps you can easily optimize your knowledge base following some 5 simple steps and make it more advanced with the bonus tips. Hope you find this blog helpful and let us know your experience by commenting below. You can also read more exciting blogs here and don't forget to join our Facebook community. 
Read More Trending Blogs Below: