Looking for WordPress documentation themes to create knowledge base? Well, if you get a perfect documentation solutions – an advanced WordPress plugin for creating docs, then you don't need to look for theme anymore. Instead of depending on documentation themes, you can just the documentation plugin and make a stunning knowledge base within few minutes. 
Why Knowledge Base Documentation Themes?
Customers use knowledge base documentation to get their instant guidelines about product usage, activation, specific features importance, and more. So, business owners have to make their site appearance interactive, user-friendly, and appealing.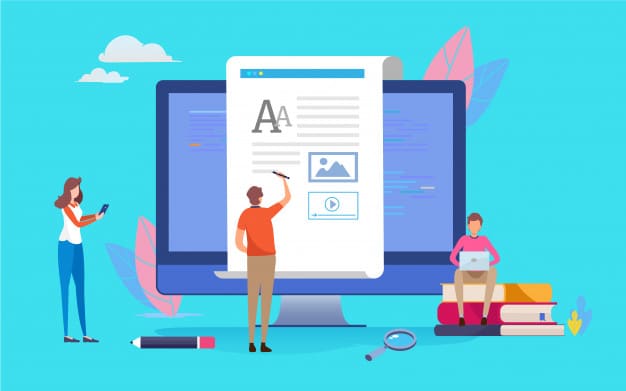 Benefits of Using WordPress Documentation Solution
As we already know the function of the knowledge base that customers can easily do their searches, filter, and find their perfect step-by-step solutions. For that, you have to design your user interface the way your visitors can easily relate to it and get influenced at the very first look. Let's get detailed about using documentation themes and plugins:
👉Because of website design, overall site appearance matters to your visitors. If they don't find it homely, stunning that creates attraction, surely they will leave your site immediately. So you will get negative feedback on the spot from your site visitors. Also, your potential customers who are on the way to purchase your products will feel inconvenient and unmotivated. 
👉Documentation plugin like BetterDocs can help you out from this. Because documentation plugin can be used, and customized to design your overall website user interface by including a handy self-servicing look to your valuable customers. 
👉There you feel the necessity of using a complete documentation that will ensure this exclusive supports. Without adding any single line of codes, you can choose the site layout, overall interface outlook, customize it accordingly to make it user-friendly for your customers. 
👉That completely matches with your site environment, works flawlessly, and highlights your advanced facilities outstandingly. This is the reason, people are looking for ready documentation solutions.
Should You Use WordPress Documentation Themes?
WordPress is considered the most flexible open-source platform, where any business to a personal website can easily be built and maintained. To create and manage your online documentation site, you can get a complete solution from WordPress that comes with ready documentation solution, layouts, and other advanced customization facilities.
You can get full control over the design of an online documentation site using a powerful WordPress knowledge base plugin, and enjoy full freedom.
Introducing BetterDocs, the ultimate powerful knowledge base plugin for WordPress with 10000+ active users. Get ready documentation theme layout, and customize your knowledge base the way you want. Besides, all of this, create and manage multiple knowledge bases using one solution with other exclusive facilities. To know in-depth, take a look at below:   
Get BetterDocs The Ultimate Powerful Documentation Plugin That Comes With Ready Themes 
BetterDocs is one of the most powerful, complete WordPress knowledge base solutions to create, manage and organize your online documentation. It helps you to save your all product or service-related docs securely in one place. You can organize the outlook of your entire online documentation site in advance with BetterDocs.  
 To configure your knowledge base site design, you have to first navigate to BetterDocs Settings → Layout section.
There you will find three exclusive features for the documentation site, single doc, and archive page to choose where you want to make the changes or go with the default designs.
Besides, you can customize the design of your entire online documentation site by navigating to the Design Section → Customization BetterDocs.
From there you can make changes to each section that you have enabled from the settings with other advanced facilities. The entire outlook can be customized like your whole knowledge base site docs page, single doc, sidebar, live search, and more.
Moreover, BetterDocs is compatible with any type of WordPress theme or page builder. Except this, you have lots of other exclusive facilities to explore with BetterDocs. That can help you to create and manage your entire knowledgebase to the next level. 
Explore BetterDocs Powerful Integration With Elementor
BetterDocs is exclusively integrated with Elementor page builder. It allows you to use ready blocks or complete layouts of BetterDocs to design your knowledge base up to the mark. You can now create a single page or display your entire BetterDocs online documentation in Elementor by using Essential Addons powerful elements like EA BetterDocs Search Form, EA BetterDocs Category Box, or EA BetterDocs Category Grid.
All Exclusive Features Of BetterDocs WordPress Knowledge Base Solution
As you already know BetterDocs documentation themes facility, it's now time to get a brief about all the other exclusive features of this powerful knowledge base solution. You can create unlimited documentation using BetterDocs, manage multiple knowledge base sites, analyze your online documentation performance with Analytics support, and much more. Take a look!
Create & Manage Multiple Knowledge Base Site
BetterDocs comes with Multiple KB features. Which will help you to maintain multi knowledge base sites, facilitated with complete customization facilities. You can now easily create, manage and organize your different products, and services unlimited docs creating separate sites. This will comfort your customers and encourage them to use your self-servicing. Besides, it will increase your knowledge base site both buyer and seller productivity without killing any extra time.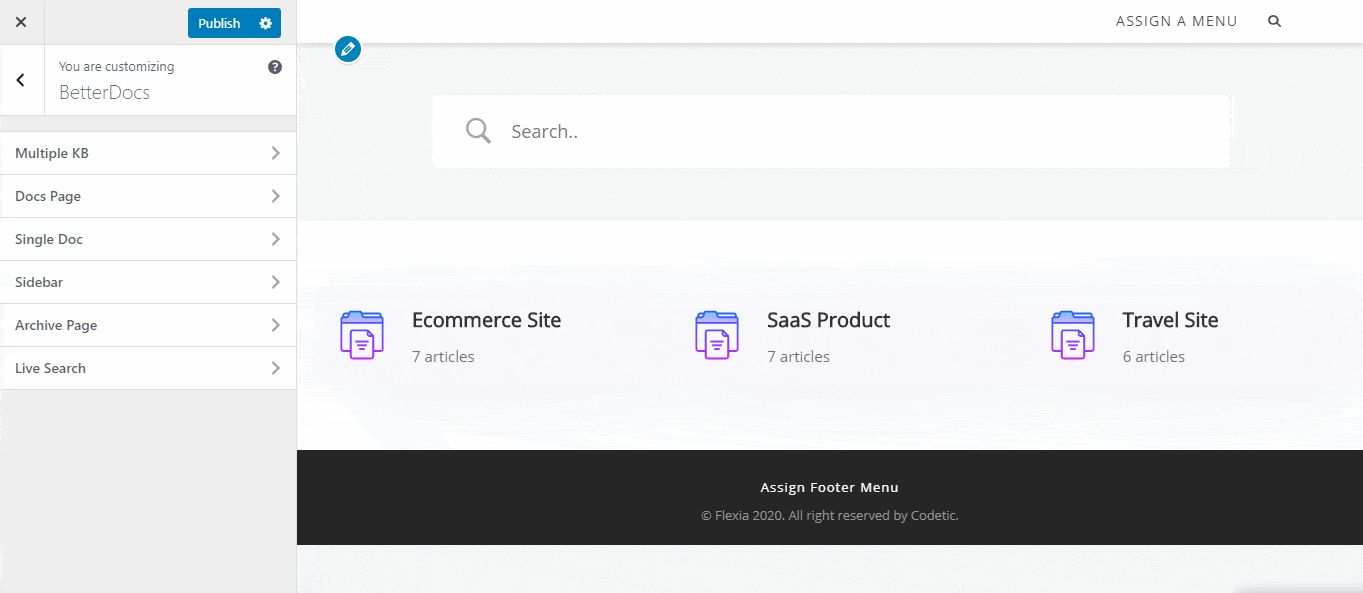 Because you can maintain distinct sites for separate products or services without maintaining one documentation site for multiple things. That seems clumsy and messy at the same time. Customers can get confused too. So for both sides, you can now explore and take advantage of this exclusive feature.
BetterDocs comes with an advanced Table of Contents and Sticky Table of Contents features to sort each documentation headline in it. Your customers can easily look at what you are providing and can jump to any header steps by clicking each. If you enable the sticky table actually of contents one, this will go along with the whole doc when your readers are scrolling through the doc. You just have to make sure that these features are enabled from your 'Single Doc' layout settings.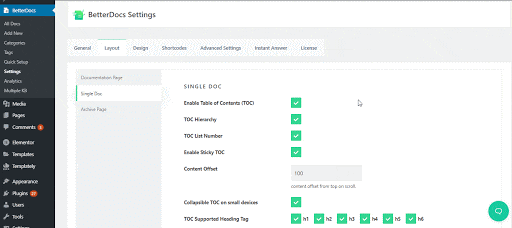 Measure Your Online Knowledgebase Documentation Performance
You will get a default Analytics service with BetterDocs. Where you can check out your all documentation, or specific views and feelings using this exclusive feature. This will help you to identify all your flaws, improve those immediately and engage with your audiences more.
Exclusive Instant Answer ChatBot Facility 
Instant Answer ChatBot is being introduced for scale customer support tickets for random queries. Customers can now find their exact documentation solution using this live documentation chatbot. If they just search even any character there, its advanced filter will provide all related options there. They can choose and get their instant solution from there without taking any support help. You can leave your feedback, provide your reactions, and more using this amazing instant answer chatbot tool.
Even if you want you can customize the entire outlook of this chatbot that matches your site environment. Or if your site is not WordPress built, you can also configure it through Cross Domain Settings facility.
So you can now explore BetterDocs all-in-one knowledgebase solution to make your knowledge base site creation customize your site design the way you want using its fully customizable and manageable documentation themes. If you face any difficulties regarding this plugin, feel free to contact our support team.