If you want to manage your Wiki on WordPress, then this blog is for you. You will get to know the top 3 best WordPress Wiki plugins to create your knowledge base and reduce your support pressure instantly. Get all the details below!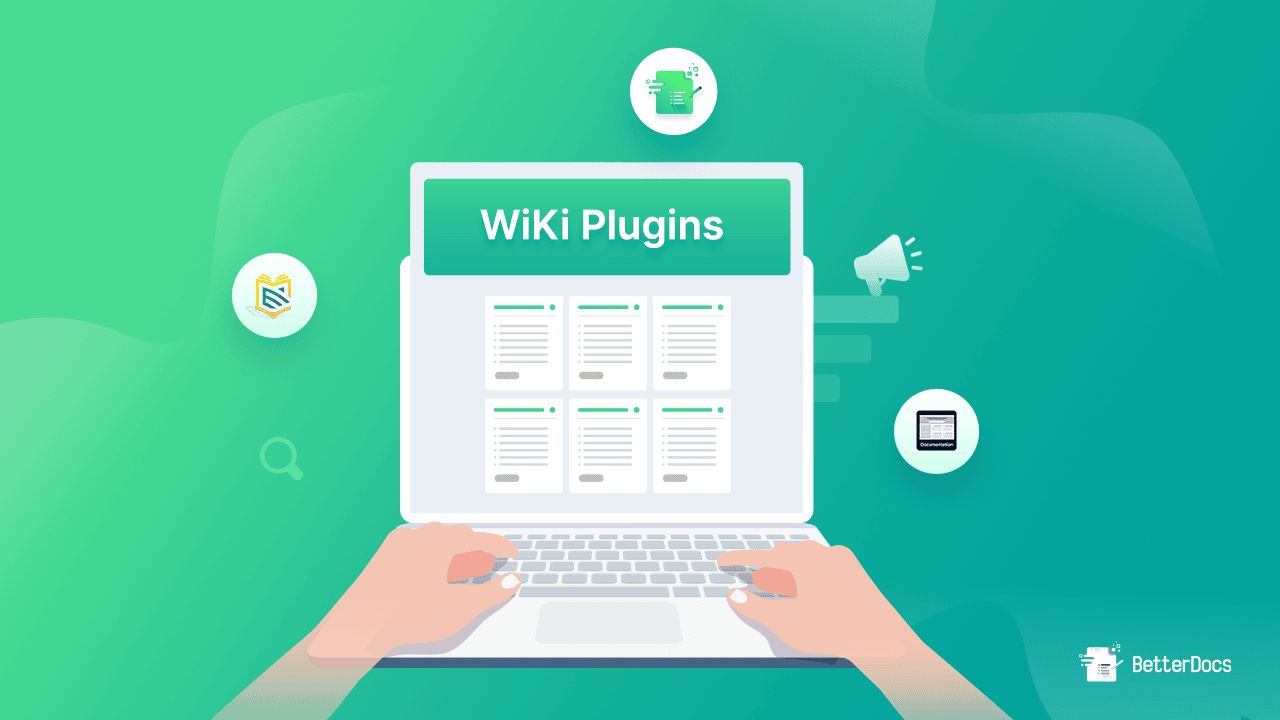 Ensure great customer service can lead your business to success. For any online business, self-servicing platforms are one of the best customer services you can provide to your valuable customers. Your potential or existing customers can easily find their random problem solutions with detailed documentation, FAQs, and more. This knowledge base can serve your Wiki services as well. Where collection of information is easily searchable and manageable for both ends visitors and businesses. 
This is why WordPress Wiki plugins can help you create, analyze and manage your knowledge base without any hassles. You can facilitate your customers by introducing a self-servicing platform and a well-organized knowledge base. 
According to HubSpot's research, "93% of customers are likely to make repeat purchases with companies that offer excellent customer service."  It helps to make your customer feel that you are giving an effort to serve them with the best service and make them satisfied.
Top 3 Best WordPress Wiki Plugins To Create Knowledge Base 
To make your all struggle with WordPress Wiki plugins smooth, let's help you get the best WordPress Wiki plugins to create a knowledge base right away. Take a look below: 
1. BetterDocs 

BetterDocs is the best WordPress Wiki plugin with 30K+ active installs to create your knowledge base. It helps you manage, track and analyze your complete knowledge base platform using all advanced features in WordPress. You can create both external and internal knowledge base sites, evaluate your audience response with in-built analytics, and a lot more to explore.   
Exclusive Features Of BetterDocs 
2. Echo Knowledge Base

Echo Knowledge Base helps you to create an online self-service Knowledge Base for your users, customers, and employees. This documentation plugin gets 10K+ active installs to manage your technical documentation, articles, or FAQs with their predefined layouts and styles. This knowledge base plugin is fully compatible with any type of theme. 
Exclusive Features Of Echo Knowledge Base
Flexible, easy-to-use knowledge base plugin that comes with ready-to-use professional designs.

Compatible with any theme with a simple visual editor, no coding is required.

Create multiple Knowledge Bases and manage separate products and services. 

Comes with five levels of hierarchy to organize your articles and categories with a lot more. 
3. BuddyPress Docs – Collaborative Knowledge Base WorkPlace For WordPress 

BuddyPress Docs comes with collaborative workspaces for your BuddyPress community in WordPress. It gets 9K+ active installs and provides a part wiki, document editing, shared dropbox, and a lot more to manage your knowledge base. You can easily include privacy on your docs and have full access to organize your documents in WordPress. 
Exclusive Features Of BuddyPress Docs
Make sure your knowledge base documents privacy with advanced features.  

Give support for fully-private document uploads.

Configure documentation taxonomy and tags.

Help you sort and filter documentation lists and more. 
4. BasePress 

BasePress is another powerful knowledge base plugin to create wikis, documentation databases, public or private support hubs, and more. You can easily create multiple knowledge bases for your separate products and services. It helps you create your documentation by dividing them into specific categories. 
Exclusive Features Of BasePress 
Easy to use and flexible plugin to create a professional documentation site.

Create many independent knowledge bases & keeps your content organized 

Serves targeted answers to your customers to save time.

Adapts to all devices, is compatible with any WordPress themes, and is SEO-friendly. 
Get The Best WordPress Wiki Plugin & Manage Your Knowledge Base Now!
As you have gotten an idea about the latest top 3 best WordPress Wiki plugins to create an advanced online documentation site and ensure your customer satisfaction. You can now easily decide which Wiki plugin can help you manage your WordPress knowledge base. 
If you find this blog helpful, you can comment below by sharing your experience. You can read more exciting blogs here and don't forget to join our Facebook community. 
Read More Trending Blogs Below: