AI-powered chatbots are now widely used in a wide range of fields. Chatbots, for example, are more important in customer support and are eventually replacing a big percentage of human employees.
If you want to improve your eCommerce business, especially your customer service operations, consider implementing any AI-Powered Chatbots.
Don't worry if you're new to eCommerce chatbot tools. We can assist you.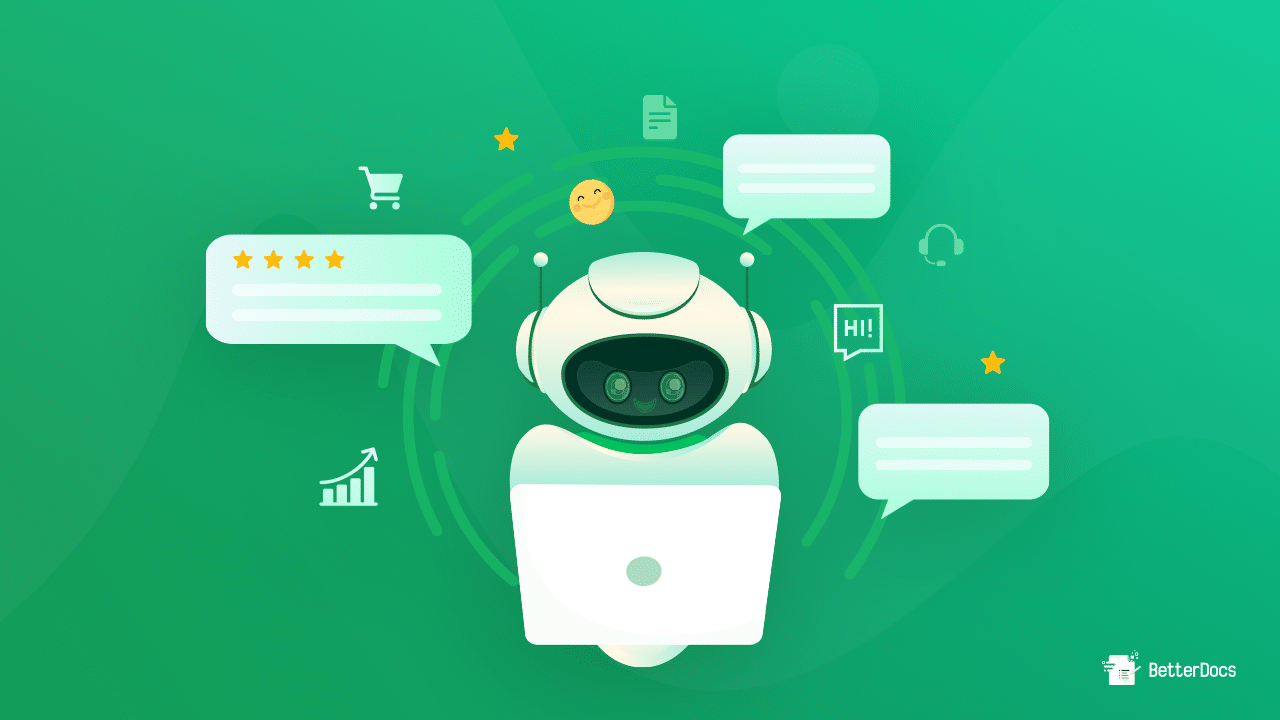 AI-Powered Chatbots: Bringing Revolution To eCommerce
AI offers us a game-changing technology that has the potential to alter our lives and simplify the way we operate. In fact, it has already begun to have an effect on us. Many of us are exposed to the usage of AI on a daily basis. Whether it's in the form of face recognition technologies on our smartphones or relying on search engines to answer nearly any question we have.
We must acknowledge that technology plays a significant role in our digital life. Just like the discovery of electricity changed the way we lived. Overall, artificial intelligence (AI) is playing a vital role in revolutionizing eCommerce and making it more efficient, tailored, and successful with AI-Powered chatbots.
Advantages AI-Powered Chatbots Brings To The Table
The development of AI applications in eCommerce has exploded in recent years. Tasks that would normally take you hours to accomplish can now be completed automatically in minutes.
Precise Targeted Marketing & Advertising
Giving clients a personalized experience is a business's top objective for success. However, few people take the necessary measures to completely execute it. However, by utilizing AI-Powered chatbots in eCommerce, you can focus more on one-on-one individualized conversations with your clients. According to Adobe research, AI-powered programmatic advertising can raise conversion rates by 20% and return on ad spend by 30%.
Increase Revenue & Retention Potential
If you give your clients a tailored experience and customized offerings, you will enhance customer retention. Furthermore, Epsilon discovered that personalized email marketing powered by AI-Powered chatbots had 29% higher open rates and 41% higher click-through rates than non-personalized efforts.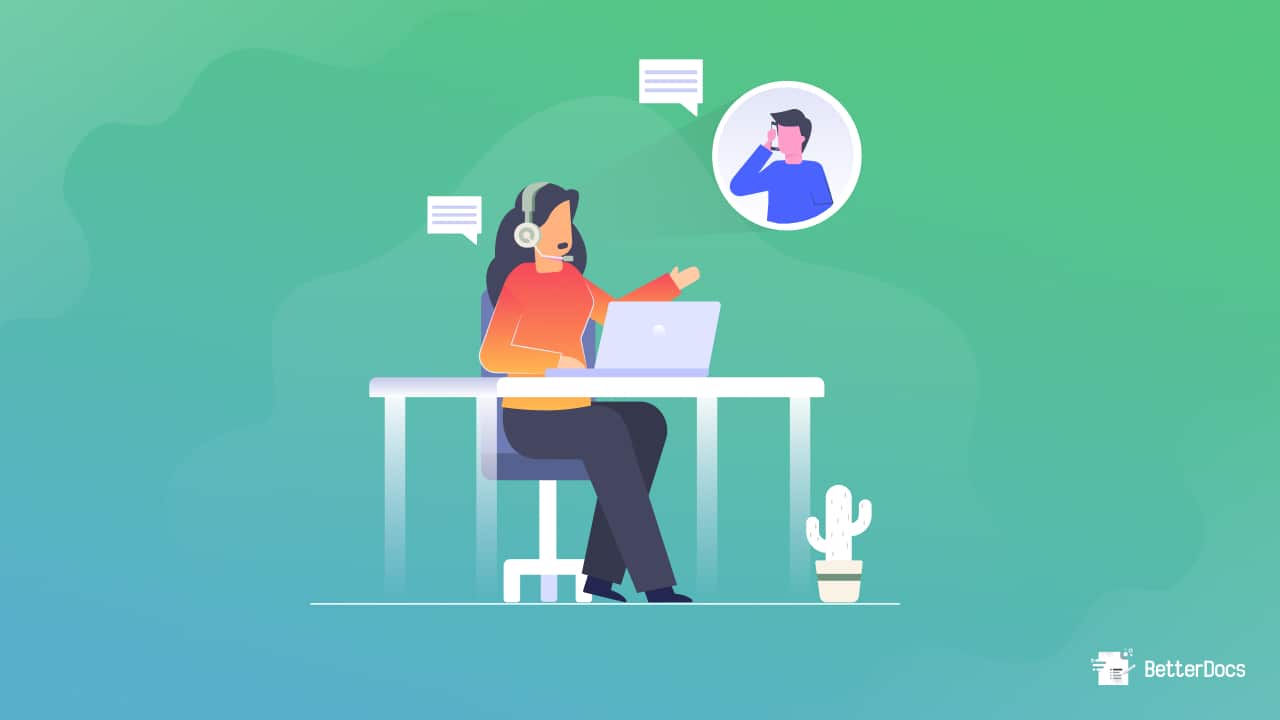 Seamless eCommerce Automation
The ultimate goal of using AI-Powered chatbots to automate operations is to simplify difficult repetitive processes with as little human participation as possible. This simply implies that we don't have to spend as much time repeating chores that can be automated.
For example, using CRM to employ appropriate individuals, make product suggestions, or schedule emails.
Above all, flawless automation allows your staff to focus on more critical duties right now. Beyond eCommerce, the impact of AI is also evident in other sectors. For instance, chatbots in banking are transforming customer service, offering automated financial advice, and streamlining transaction processes, showcasing the versatility of AI in various business domains.
Moreover, the integration of chatbot in Python technology in these systems can further enhance automation, offering more sophisticated and personalized user interactions
5 Best AI-Powered eCommerce Chatbots To Look For In 2023
After discussing the popularity and significance of chatbots, we will highlight the top five AI-powered chatbots in today's society.
1. Goisg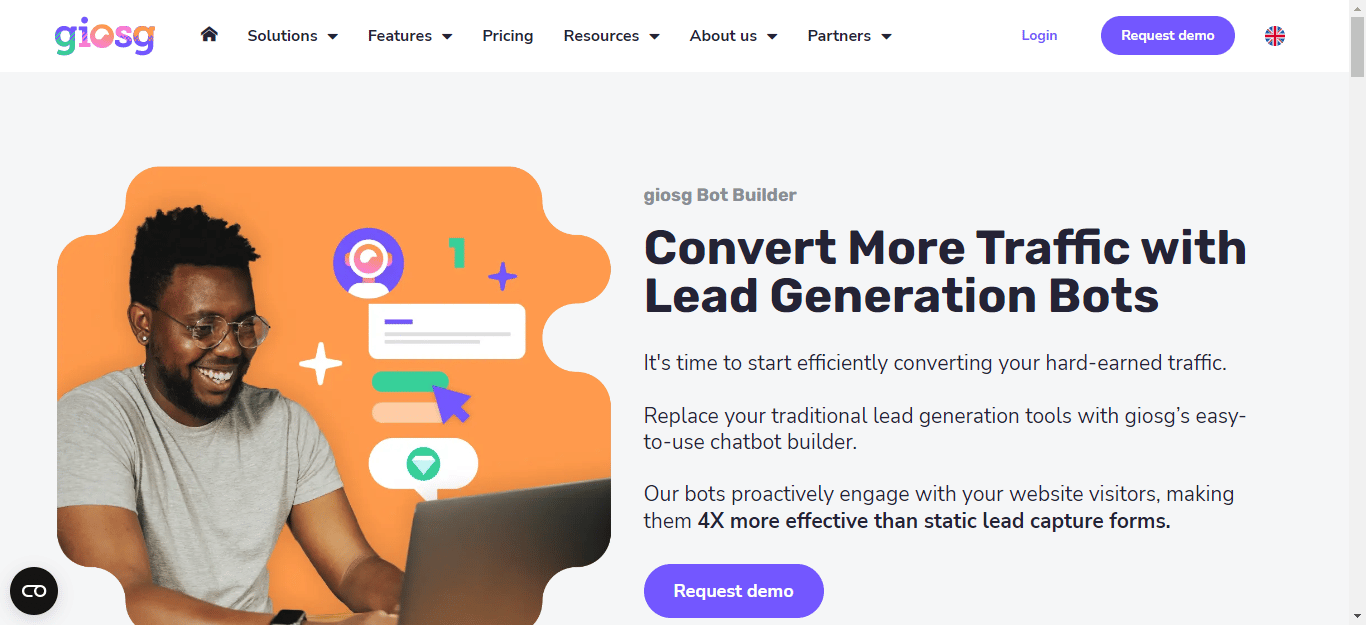 We can claim that if you aren't a techie but yet want exciting features, Giosg's solutions may be just what you're searching for. With comprehensive functionality and an easy-to-use UI, Giosg is one of the top chatbot builders on the market today.
The amazing thing is that you don't even need to know how to code. That's correct, even your least tech-savvy staff can create excellent chatbots.
2. MobileMonkey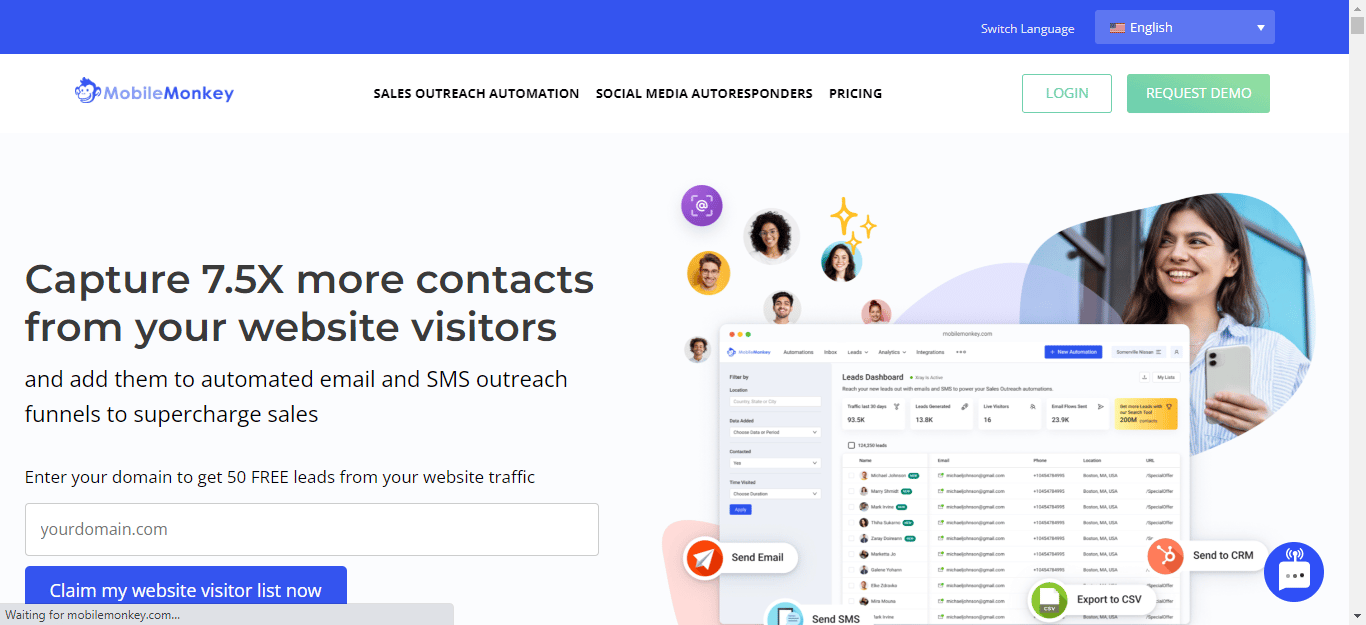 MobileMonkey is a popular choice among the finest chatbots on this list. It's one of the most user-friendly chatbot platforms since it combines bots for website conversations, Facebook advertisements, and SMS into a single system.
Natural language processing (important to avoid consumers getting unsatisfied when conversing with a computer), customer segmentation, and ready-to-use dialogue templates are among the most significant features.
3. Chatfuel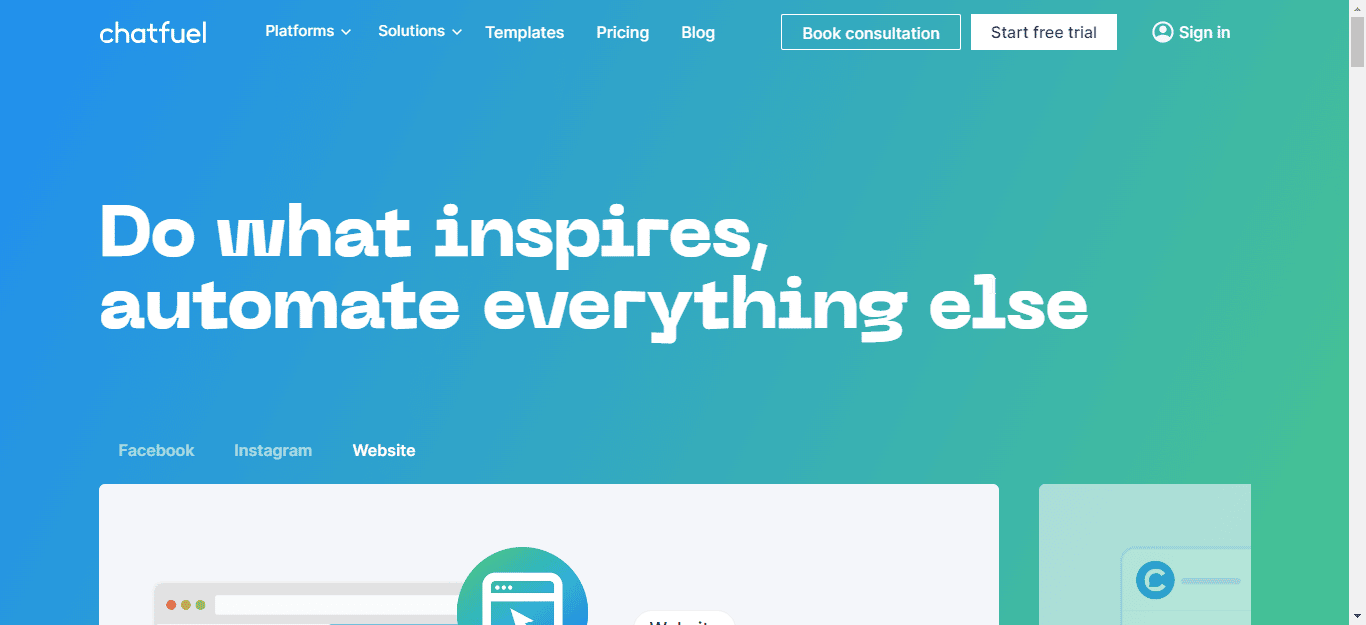 Chatfuel is a straightforward chatbot builder for Instagram and Facebook Messenger bots. Because of its potential to reply to customer inquiries regarding things sold on social media sites such as Instagram and Facebook, this technology is well-known for its eCommerce chatbot applications.
Simple FAQ bots and Facebook Messenger bots can be created in minutes with no problems.
4. Ada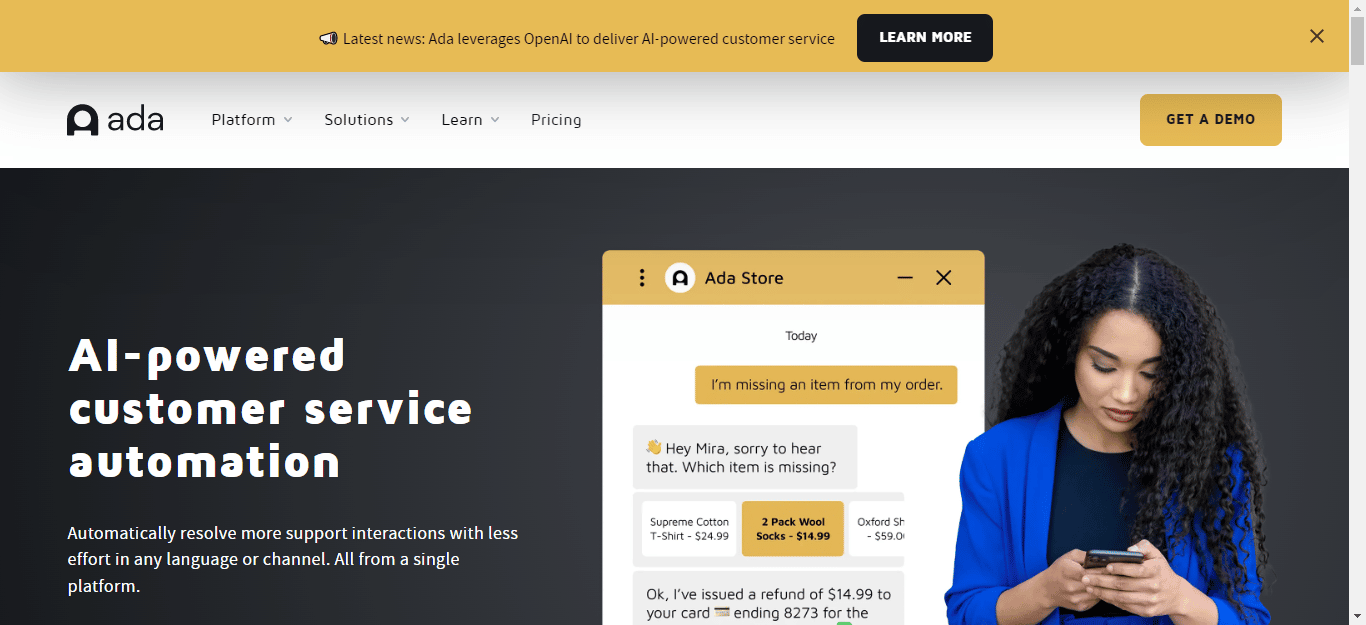 Ada is a popular eCommerce chatbot for digital merchants. It instantly integrates with APIs, customer care tools, and social media platforms.
Ada makes it simple to design intricate conversation flows. When required, customers can also contact live representatives. Ada can also do machine learning and secure client data. You may also use an API to propose things, book ahead of time, or add any other information to your chatbot.
5. Tidio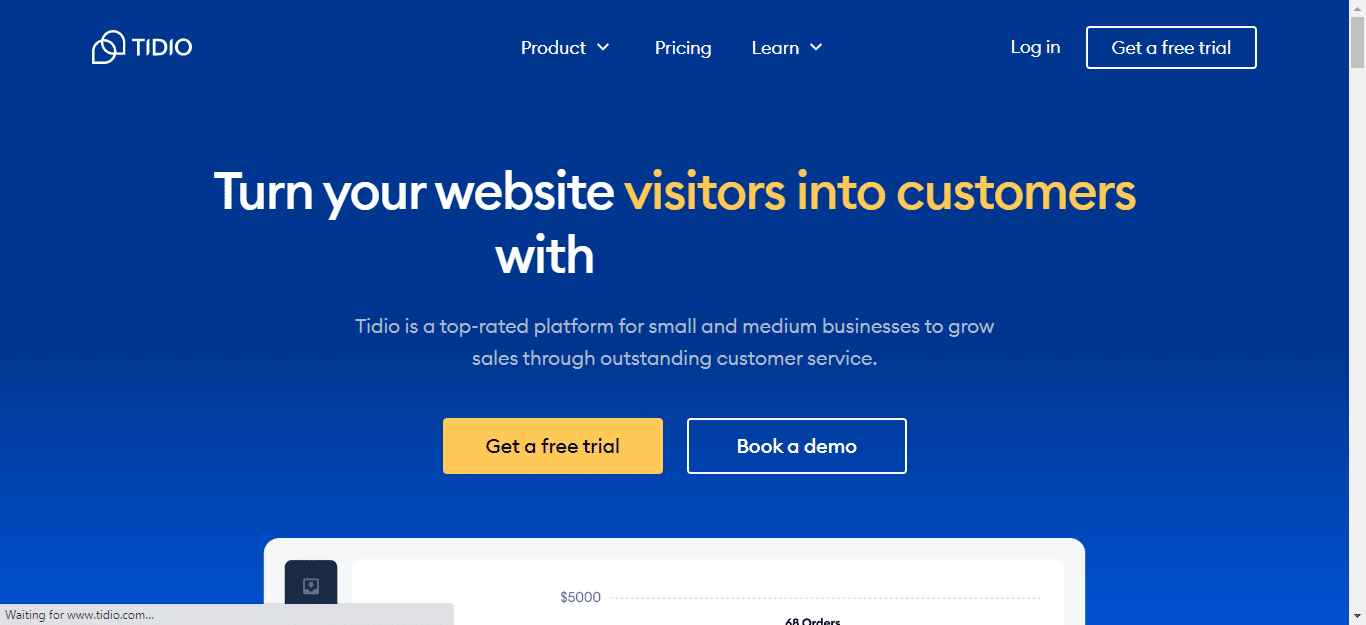 Tidio is one of the top e-commerce chatbot tools for e-commerce companies since it provides real-time customer care by supporting clients with order tracking.
Tidio can even assist clients in determining whether or not a particular product is available. It is simple to integrate the Tidio chatbot with your inventory.
Bonus Tutorial: Configure Instant Answer In BetterDocs
BetterDocs PRO allows you to add an amazing 'Instant Answer' toolbar to your website, allowing people to quickly discover the article they are looking for. You can put this on any page you like to relieve the burden on your support inquiries. Users may also leave a note and contact you via the Feedback form.
Step 1: Activate Instant Answer From The Dashboard
First of all, make sure to enable the 'Instant Answer' option from BetterDocs Settings. To do that, navigate to wp-admin → BetterDocs → Settings. Afterward, switch to the 'Instant Answer' tab and enable it.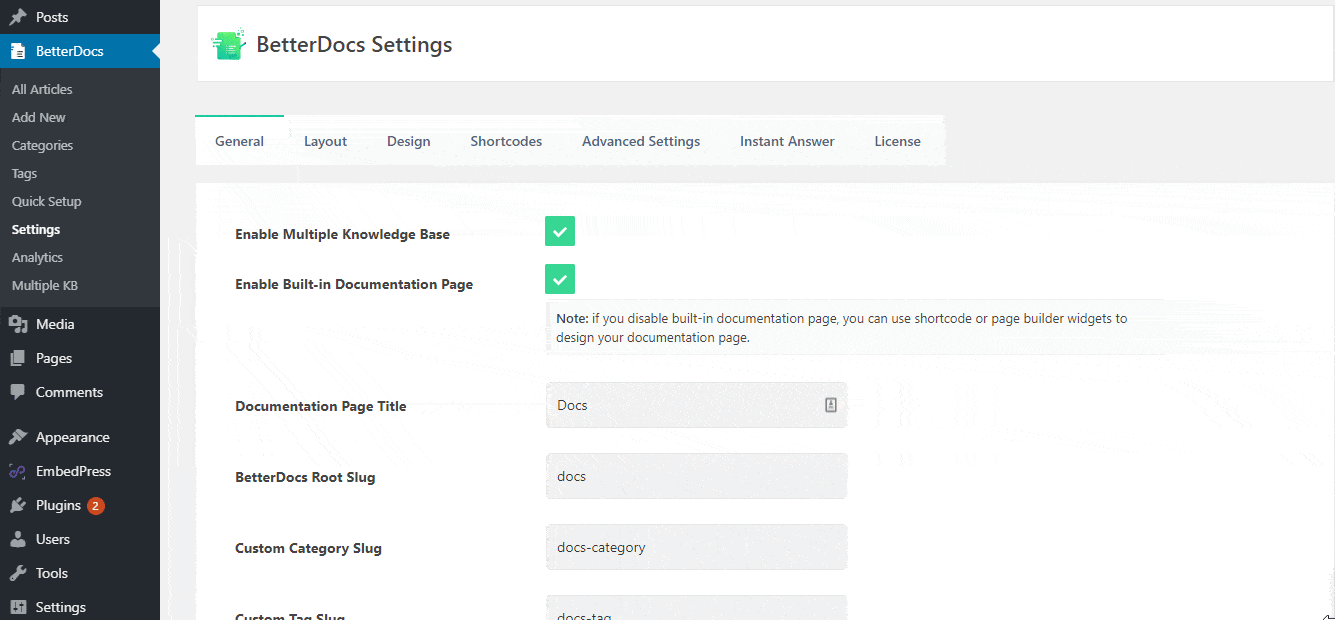 You can even 'Enable IA Live Preview' to view the real-time changes that you have made on overall Instant Answer settings.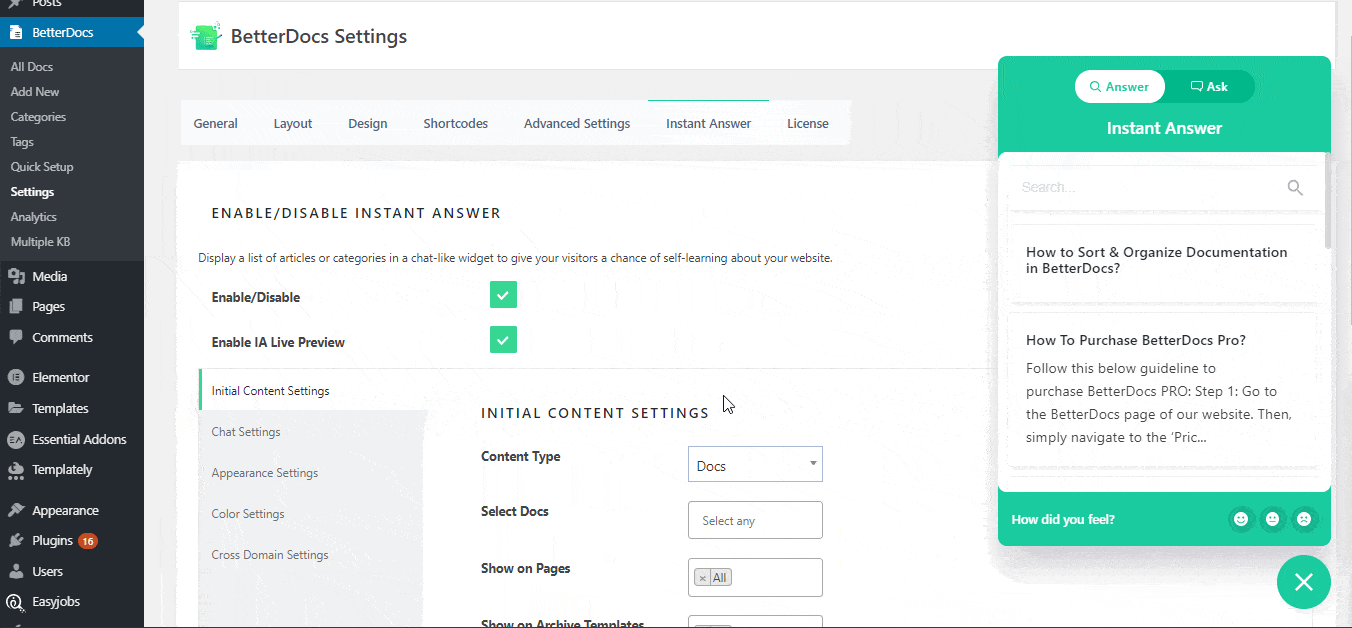 Step 2: Configure The Content Settings
You can select a 'Content Type' from the 'Initial Content Settings' to display in the Instant Answer toolbar. You may also define which documents or document categories you wish to appear in the Instant Answer option. All of the documents are shown by default.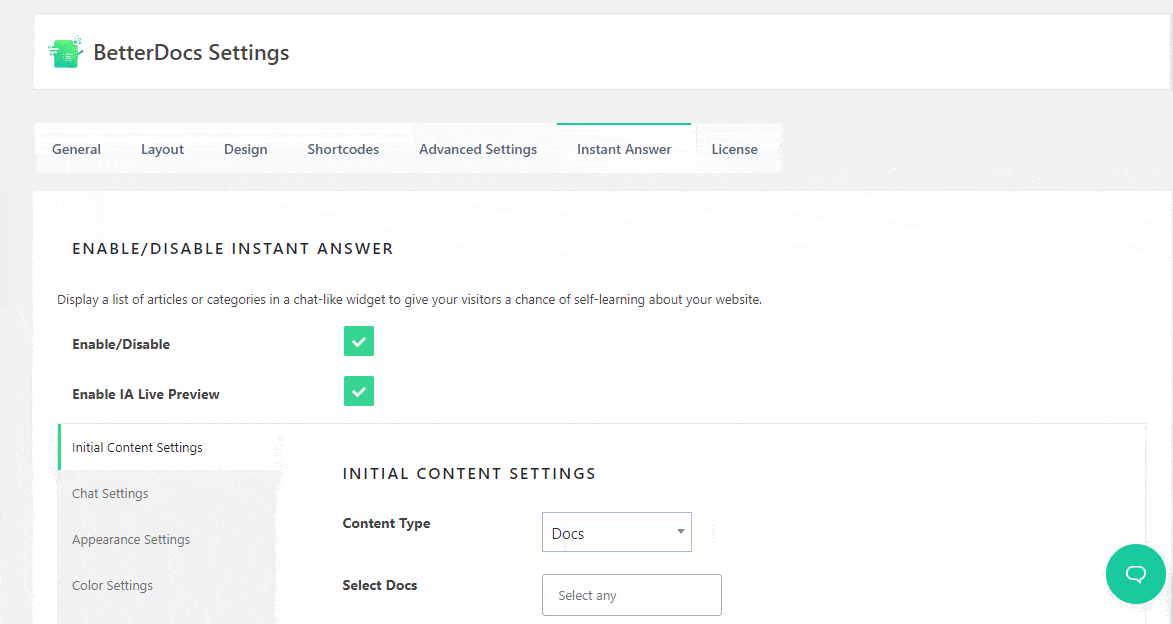 Step 3: Customize The Chat Settings
You can change the Subject and input the 'Email Address' in which the feedback form will be submitted from the 'Chat Settings' area. You may also change the 'Success Message Title' and 'Success Message Text'.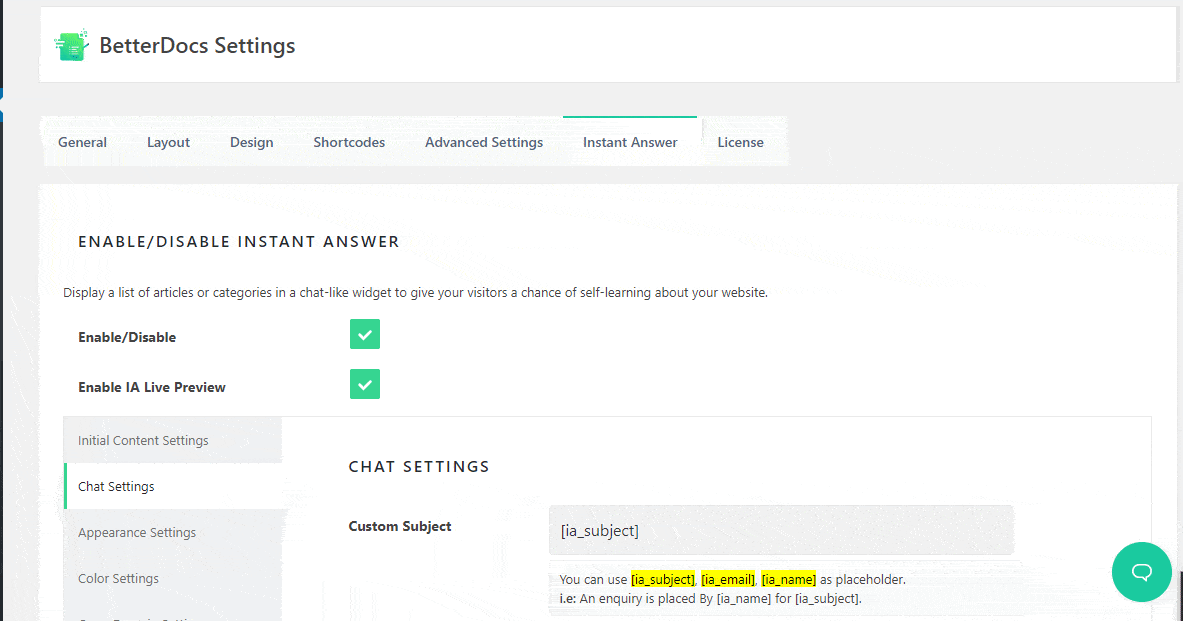 Step 4: Customize Instant Answer Appearance
The 'Appearance Settings' section allows you to completely customize how your Instant Answer chat bar appears on your website. You are free to add your own icons for various choices. Furthermore, you may change the title and caption for the 'Instant Answer & Chat' tabs to suit your needs.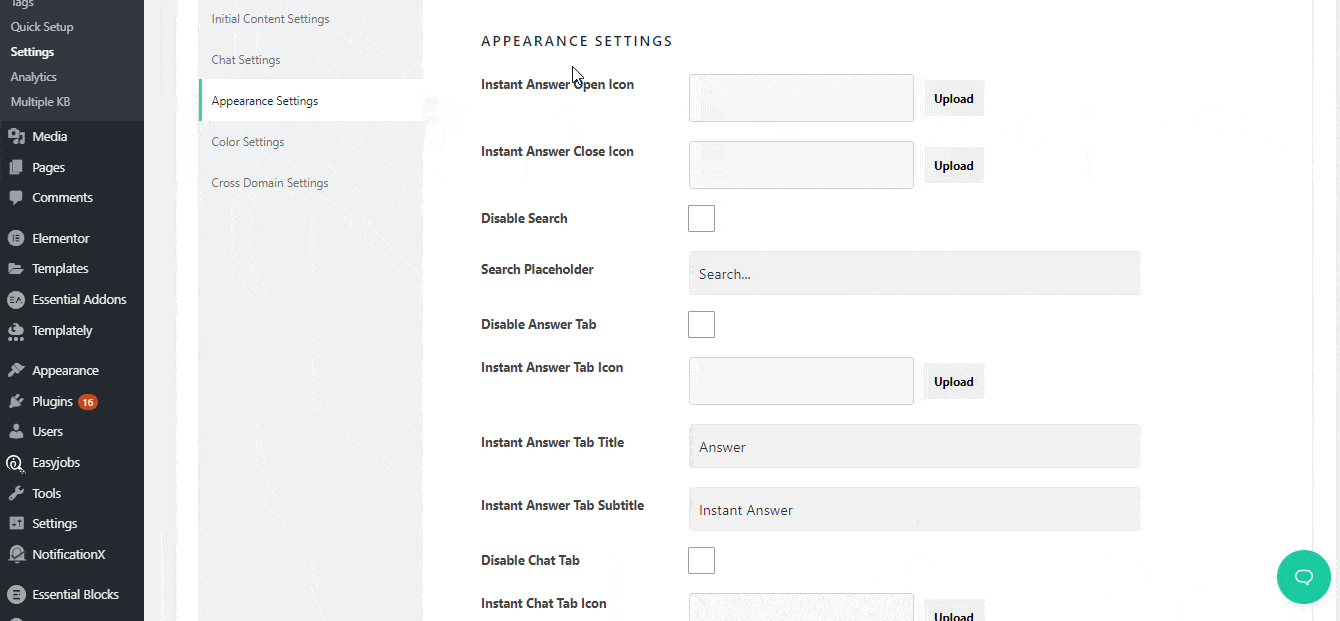 Step 5: Customize Color Settings
Color accent, backdrop, hover color, header, search box, article, feedback, response, and many more options are available in Instant Answer'Color Settings. You can also adjust the font sizes for the Heading and Subheading.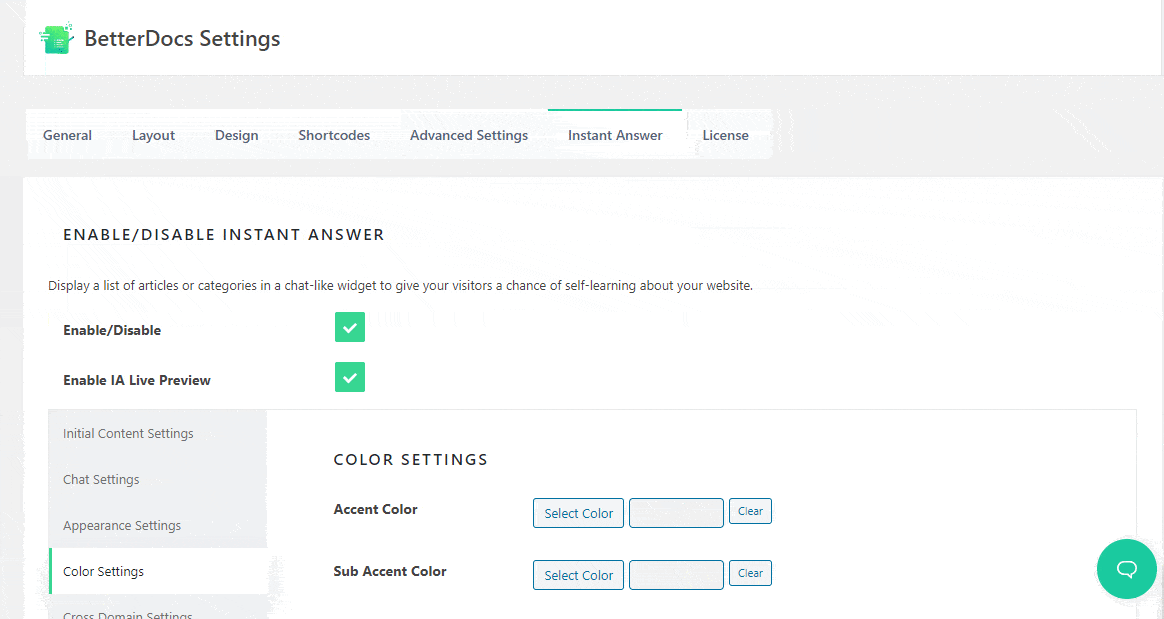 You will be able to configure and display Instant Answer on your website using BetterDocs for WordPress if you follow all of the simple procedures outlined above.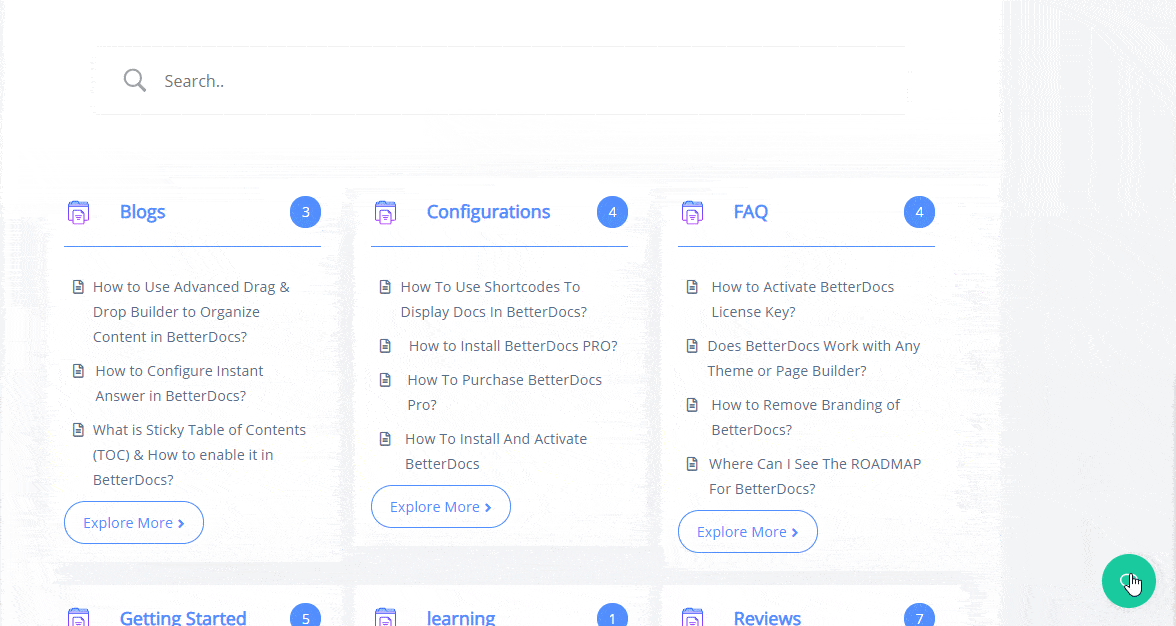 Enjoyed this post? Subscribe to our blog for more tips and tutorials, or join our friendly community.