Everyone wants automated service to improve customer satisfaction, so why be left behind when you can get WordPress live chat plugins and improve customer support! Indeed, picking the best live chat support from thousands of popular plugins isn't an easy task. Today we will provide you with the optimized guide to get the best WordPress live chat plugins for your website.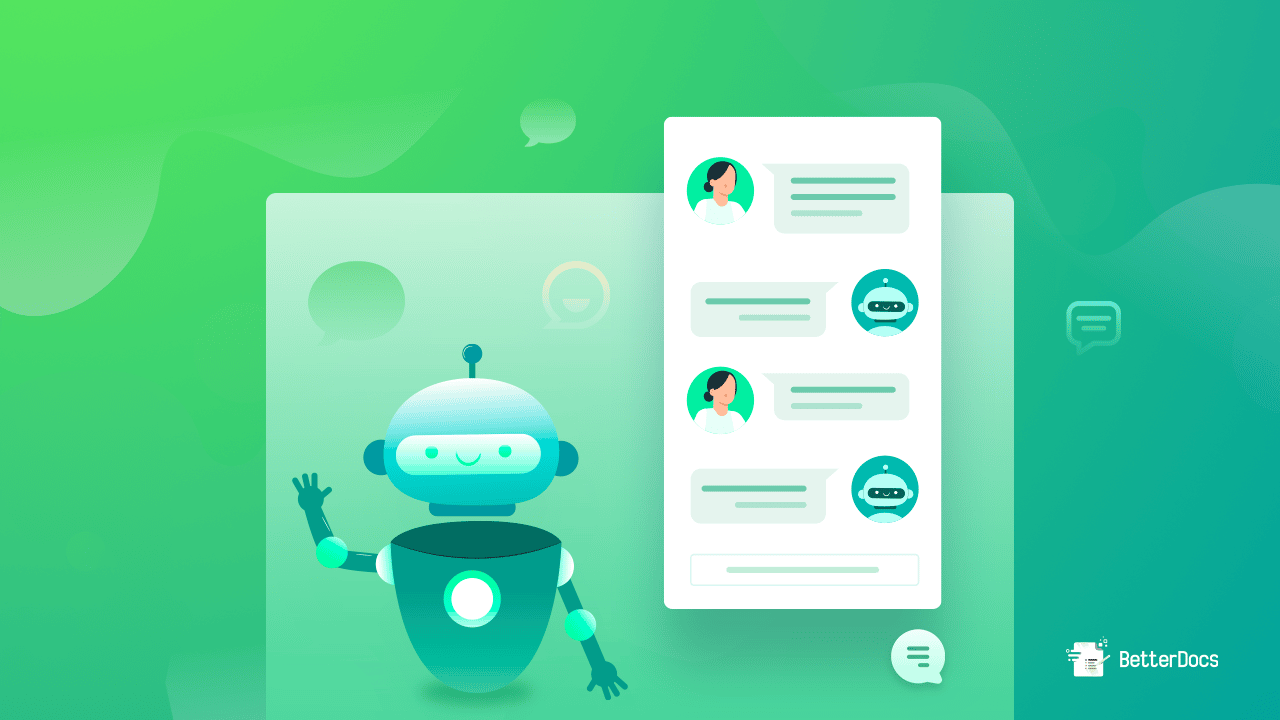 Before starting, let's take a look at the difference between live chat support and manual customer support. Live chat support is an online communication process that lets you and your website visitors communicate in real-time and give automatic responses. On the other hand, in conventional customer support, support executives have to respond to customer queries and troubleshoot problem. Live chat is a great method of communicating with customers in place of phone calls and emails. Sending a message is as simple as typing it in the chatbox and sending it. 
Today, 79 % of customers choose live chat over any other method of communication.
Why Do You Need Live Chat Support On Your Website? 
Here's the tour to learn why you should emphasize live chat support for your business over conventional customer support.  The top 3 benefits of integrating live chat support are presented here. 
🎯 Be Available 24/7 For Live Customer Support
If you have only one customer support team for customer service, it's difficult to communicate with them at all hours and answer their queries. On top of that, there are numerous holidays and weekends when being available 24/7 becomes more challenging. Using live chat support allows you to be available to your customers in real-time. 
🎯 Reduce Customer Support Ticket Numbers
When your website doesn't have a WordPress live chat plugin activated, then customers have to contact your support team through contact forms or forums. That means a numerous number of support tickets piling up in your system. Some of the tickets are so short that they can be solved with one-line answers if you have WordPress live chat plugins.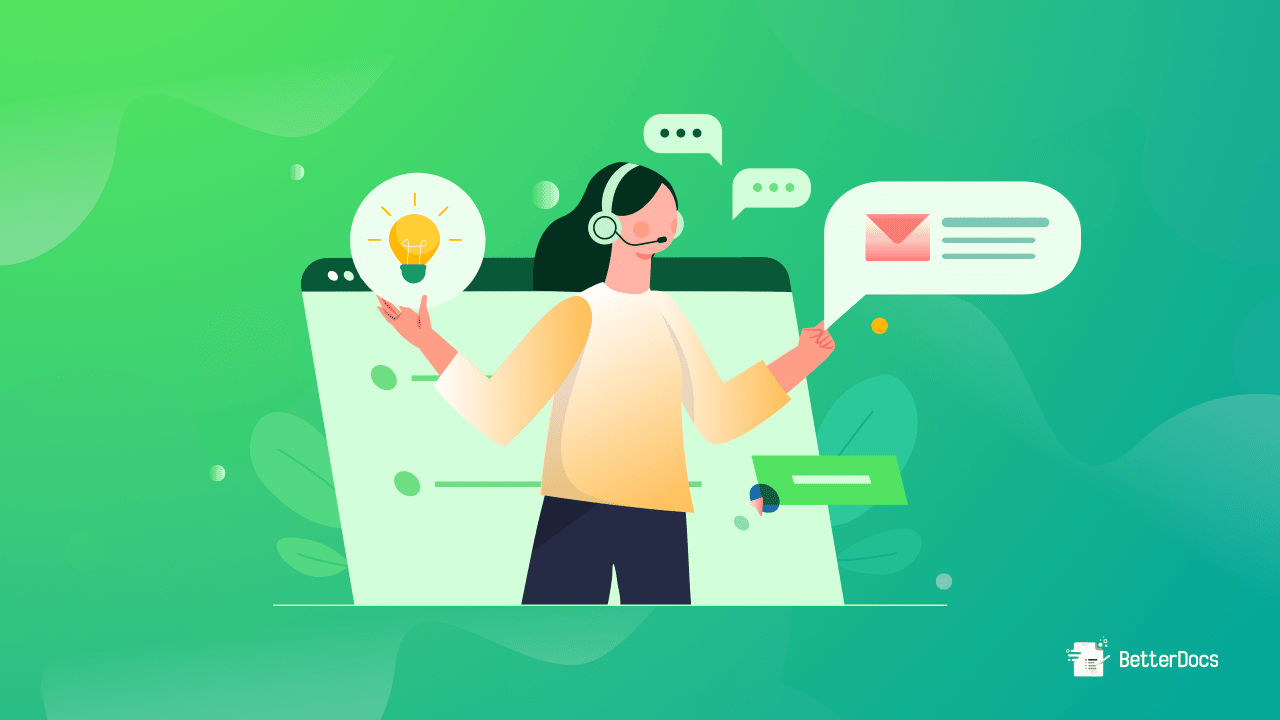 So, your customers can get auto-generated answers for simple queries and support tickets for complex questions. Thus you can keep support ticket numbers under control. 
🎯 Increase Level Of Customer Satisfaction
One of the key metrics to improve your customer satisfaction bar is to respond promptly to customer queries. When you activate WordPress live chat plugins to your website, it will help you to communicate with your customers 24/7. Thus your customers always get support for products or service-related queries, troubleshooting, and so on. This will make your customers happier, increase customer retention and the list goes on. 
Need to mention that, another user-friendly way to redure pressure from your customer support is by adding a knowledge base plugin. For WordPress users, you should check out BetterDocs, the most popular documentation plugin with over 30k active users. With its exclusive Instant Answer feature, this plugin can redirect your audience directly to your documentation, saving you a lot of support time. Feeling compelled to know more? Then jump to the bonus section. 
Top Picks: 5 Best WordPress Live Chat Plugins
Time to explore the best WordPress live chat plugins. We've handpicked the chat plugins based on trending popularity, service they provide, exclusive features they have, and so on. Let's get started. 
1️⃣ Crisp For Live Chat Support
With Crisp, you can get free live chat support on your website and interact with visitors. This WordPress chatbot plugin makes it simple to handle the following live chat situations. Crisp Live Chatbot plugin is designed to connect users with support teams and humanize the often sterile experience of online customer service. 
With great features like the 'MagicBrowse' feature, which lets support agents browse websites with users. Additionally, this WordPress live chat plugin is made for teams that like to provide users with personal assistance, or who offer complex products that require organic customer support.
Here is the list of popular features:
Live chat support

Sales live chat

Marketing live chat

Automated answering chatbot

Available as app for both android & iOS, etc
2️⃣ Tidio Live Chatbot Plugin For WordPress
Tidio enables you to offer world-class customer service and actively generate more leads and sales with its powerful customer service platform. With this WordPress live chat plugin, you can manage all your channels from a single dashboard, including live chat and chatbots, as well as messengers and emails. If you're unable to chat for any reason, offline messages are sent directly to your inbox. Similarly, if a visitor leaves the chat, you can continue the conversation via email.
Here is the list of popular features:
Works as chatbot app

Live chat support

Have email integration

Available as an app for both android & iOS, etc
3️⃣ HubSpot For Advanced Customer Support
HubSpot is an all-in-one solution for customer service. You will get all the essential features to find niche customers, nurture them, onboard them, and keep them for a lifetime with this WordPress live chat plugin. Its chatbots can help automate lead generation, lead management, lead capture, and customer support by providing live support 24/7.
Here is the list of popular features:
Complete customer relationship management

Live chat support

Exclusive email management tool

Provide contact forms and popups

Available as an app for both android & iOS, etc
4️⃣ Smartsupp WordPress Chatbot Plugin
Smartsupp is considered as one of the popular personal shopping assistants. You can use it to save time and turn visitors into customers by combining live chat and chatbots. Automate your repetitive questions, be personal when it matters. Furthermore, you can find out who is browsing your website, what products they are interested in, and proactively start a conversation to make a sale.
Here is the list of popular features:
Live chat, emails, and messenger in one place

Automated chatbot support

Provide video recording of customer history

Available as an app for both android & iOS, etc
5️⃣ LiveChat WP Live Chat plugin
A very easy-to-use live chat solution, LiveChat is geared toward providing everyone in the picture with something that's very helpful and convenient. Apart from chatting, you can also send personalized messages based on certain criteria. A chat widget can also be used as a contact form for offline messages, or as a way to sign up customers to your mailing list.
Here is the list of popular features:
Live chat support

Automated chatbot support

Provide 24/7 customer support

Easily integrates with popular third-party apps

Available as an app for both android & iOS, etc
✨ Bonus: Get Automated Documentation Support With Instant Answer   
Apart from going for WordPress live chat plugins, you can also create a resourceful knowledge base and add an instant answer to improve customer support. Moreover, 91% of customers would be interested in using an online knowledge base if it was available and customized for the needs of the customer. This data represents that customers are willing to find the answers themselves. 
With the most popular knowledge base plugin, BetterDocs, you can easily create a knowledge base and take advantage of its exclusive Instant Answer feature. By using this feature, customers can search for anything they are looking for solutions, and documentation from the knowledge base will be displayed along with related results. Instant Answers will save a huge time for the customer support team and increase the customer satisfaction rate. 
Moreover, when you provide Instant answers with the knowledge base, the number of support tickets will also decrease. So that the customer support team won't have to deal with 'How-tos' & 'What is' type tickets so often.  
Find out how seamlessly you can configure Instant Answer to your WordPress website 👉 Click Here
Comparison Of Best Chat Plugins Based On WordPress Community 
You can view the WordPress repository before choosing the right chat plugin for your website to get a better idea of the plugin's value to the community. In addition to exclusive features, this data straight from the WordPress community will give you a better understanding of customer support, bug fixes, and the frequency of new updates. Take a look at this bird's eye view of the 5 live chat plugins side-by-side from WordPress repository. 
| | | | |
| --- | --- | --- | --- |
| Plugin Name  | Active Downloads  | Rating Out Of 5  | Support Solved  |
| Tidio  | 100,000+ | 4.8 | 6/6  |
| Crisp  | 30,000+ | 4.6 | 0/2 |
| HubSpot | 200,000+ | 4.4 | 6/7 |
| Smartsupp | 30,000+ | 4.8 | 1/1 |
| LiveChat | 20,000+ | 4.7 | 0/1 |
Boost Customer Support With WordPress Chat Plugins
Here's the wrapping up of this review blog. Hopefully, you get an in-depth idea about the best WordPress live chat plugins. It's now time to pick the one that works best for you and start improving customer support and customer satisfaction. Also, to measure and improve your customer satisfaction score, you can check out the top 10 KPI metrics & start practicing.
Want to keep getting these kinds of resourceful blogs & reviews? Start subscribing to our blog now.