Wishing you had an easy method to effortlessly organize and manage all your business or personal projects for better success? A proper project management plugin on your WordPress website can be just the solution for you. So, with this complete guide, we bring you a detailed list of the top 5 best tools that can help you plan, work in teams, and execute and schedule all your tasks.

Why Do You Need A WordPress Project Management Plugin?
Most projects or campaigns hold many subparts starting from planning, to assigning to team members, to ensuring everything gets done within the designated timeframes and deadlines. For any growing organization, proper management of all their new and ongoing projects is essential for sure success and high credibility. And it applies to every business industry out there, regardless of whether you are running an online business, a large company, or you are simply a freelancer building up your own career.
Especially if you are handling projects with a whole team or external stakeholders, it becomes more important that all information gets passed on to everyone involved properly and at the right times, and a project management plugin is essential. It is also a way to keep track of and maintain the progress towards the goals and objectives of an organization.
So, if you are handling your business or firm through a WordPress website, you can improve the workflow of your projects and campaign, using the best WordPress project management plugins:
🏆 Team Collaboration: With features like file sharing and messaging, a perfect project management plugin should make it easier for you to communicate with team members and clients.
🏆 Tracking Deadlines: A great project management tool will help you check the team's progress, assign tasks, and meet all the necessary project and campaign deadlines.
🏆 Progress Updates: A WordPress project management plugin will automatically record progress so you can share accurate information about the project's status with everyone involved in the project.
Top Project Management Plugins For WordPress: The Best Options to Consider
Most flexible and top project management tools for solving everyday issues as well as long-term tasks. To help you decide what the best option for your business is, here are our top picks for the best premium project management plugins and tools available for WordPress:
🎯 SP Project & Document Manager

When working on large projects, it is essential to share important information with your team members or clients at regular intervals. Especially if you want your campaigns or projects to be a success, it is crucial to ensure that all stakeholders or project partners receive the necessary data at the right time. And the best way to accomplish this is to implement a dynamic project management system like the SP Project and Document Manager – where SP actually stands for Smarty Pants.
To start off, this excellent project management plugin has a very straightforward dashboard layout, making it easy for anyone to navigate through. Essential functions, such as Add File, Add Folder, Embed Video, and more, are readily available on each tab of the plugin UI to help you manage your project more efficiently.
Using the above-mentioned functionalities, it lets you create an unlimited number of folders and subfolders, upload various types of media files, and share them with your project clients and web pages in a single shared folder. At the same time, you can find overviews of all past client uploads whenever needed, in an extremely streamlined method.
The SP Project and Document Manager plugin also allows you access and privacy control over your documents. You will be able to set different access permissions according to user types and monitor each user's activities. This exclusive feature lets different members from your or your clients' team easily create new tasks, upload, rename, search, or delete, multiple files, when necessary.
This premium version gives you access to a wider range of features and addons so users can integrate third-party software like Google Drive, WooCommerce, and Dropbox. It also offers a bit more customization such as allowing you to add tags to your files and group them based on who created or uploaded them so that they're easier to find and much more.
🎯
CoSchedule

Another must mention project management system on our list is CoSchedule, a feature-rich WordPress plugin that aims to make the organization and running of any projects super efficient for individuals and teams. With its easy drag-and-drop interface and countless built-in features, you can organize any project's marketing tasks and activities straight from your WordPress dashboard, keeping track of progress and deadlines with no difficulties.
Like the previous tool we have mentioned, CoSchedule also brings you to use facilities to upload and share media resources such as documents, video, and audio files with project organizers and managers. It also features an exclusive marketing calendar that makes it simple to visualize your workload and coordinate your marketing team's digital strategy.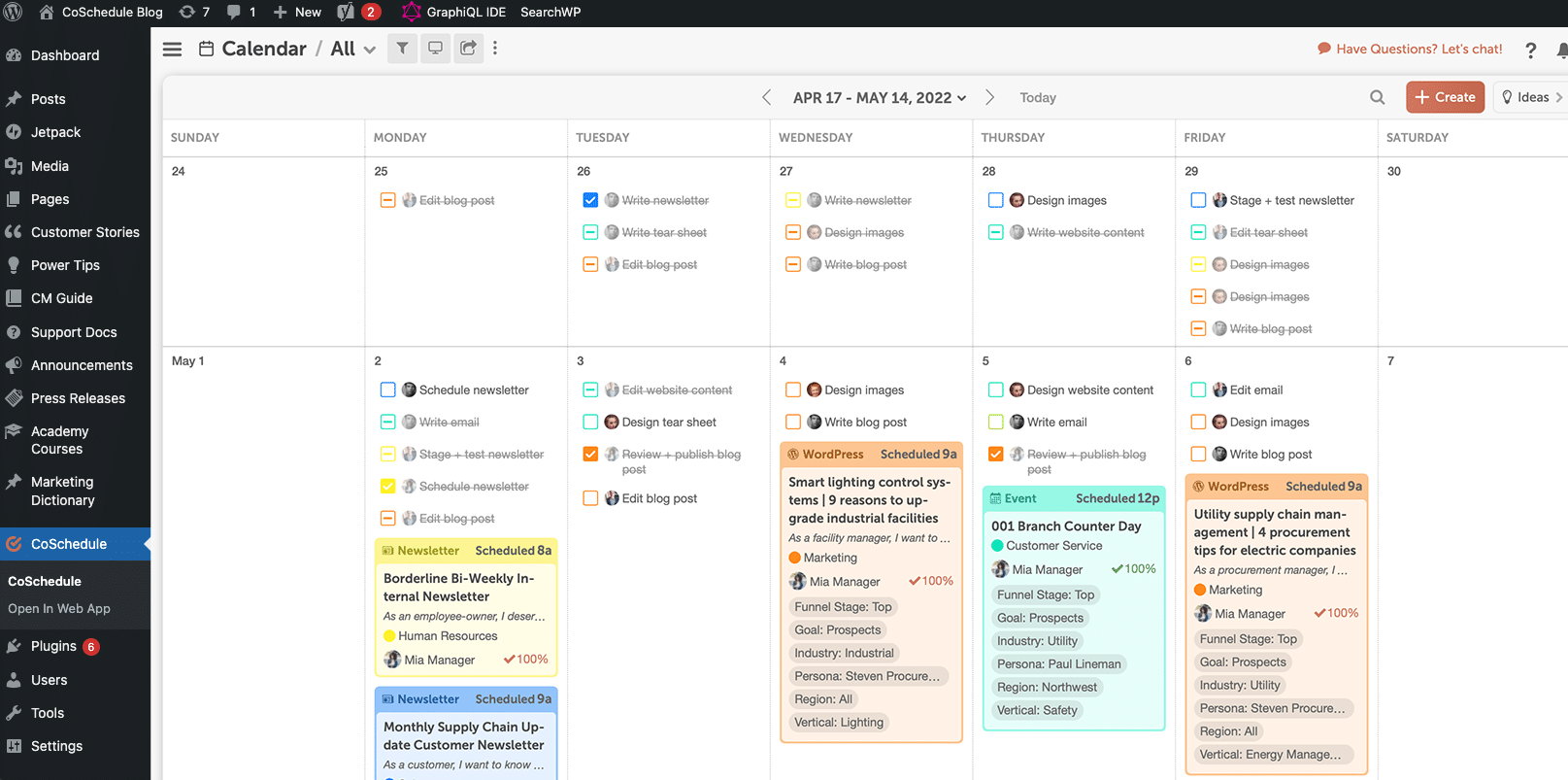 And among its many social media-focused features, this project management plugin includes the ability to optimize project promotions using "Best Time Scheduling," a unique tool that identifies the most effective time to engage your following. All of your data and content will be organized on the shared, drag-and-drop calendar, allowing all users to communicate and contribute in real-time. Then, the "Content organizer" lets you manage projects, schedule, and publish content from your WordPress site.
We must also highlight that CoSchedule also integrates with HubSpot and allows you to choose to have popular content automatically reshared. This way you can capitalize on the material that gets the most engagement and also streamline and manage blogs, landing pages, and emails all within the same calendar.
🎯 Panorama

The next tool we'd like to mention is Panorama, a true project management tool that allows users and project stakeholders to visualize how any project is progressing and when the expected deadline can be set – making the organizing process streamlined. What sets this plugin apart from the rest is that it is entirely focused on features that are required for managing new and large projects, as well as information sharing between internal and external stakeholders.
While many may think this limits Panorama, it actually makes it a powerful project management plugin. This is because the plugin has been specially designed and developed to give each user the best management experience and satisfaction. Every user of this plugin can create their own custom dashboard where they can find a summary of what projects they're currently working on and how far those projects are from completion.
As a project management plugin, Panorama includes simple modules and modernized features. However, it's the premium version that's more of a powerhouse suite meant to scale up your projects. And we must note that a unique feature of this plugin is the Task Completion System which measures the time elapsed between each completed task. You can also add milestones to all of your projects and set milestone frequencies, custom titles, and descriptions. You will also be able to define custom project types so you'll be able to fine-tune the filtering process when working with many different plans at once. And if there are too many tasks, you'll be able to split projects into smaller phases, with a separate set of documents, discussions, and tasks as needed.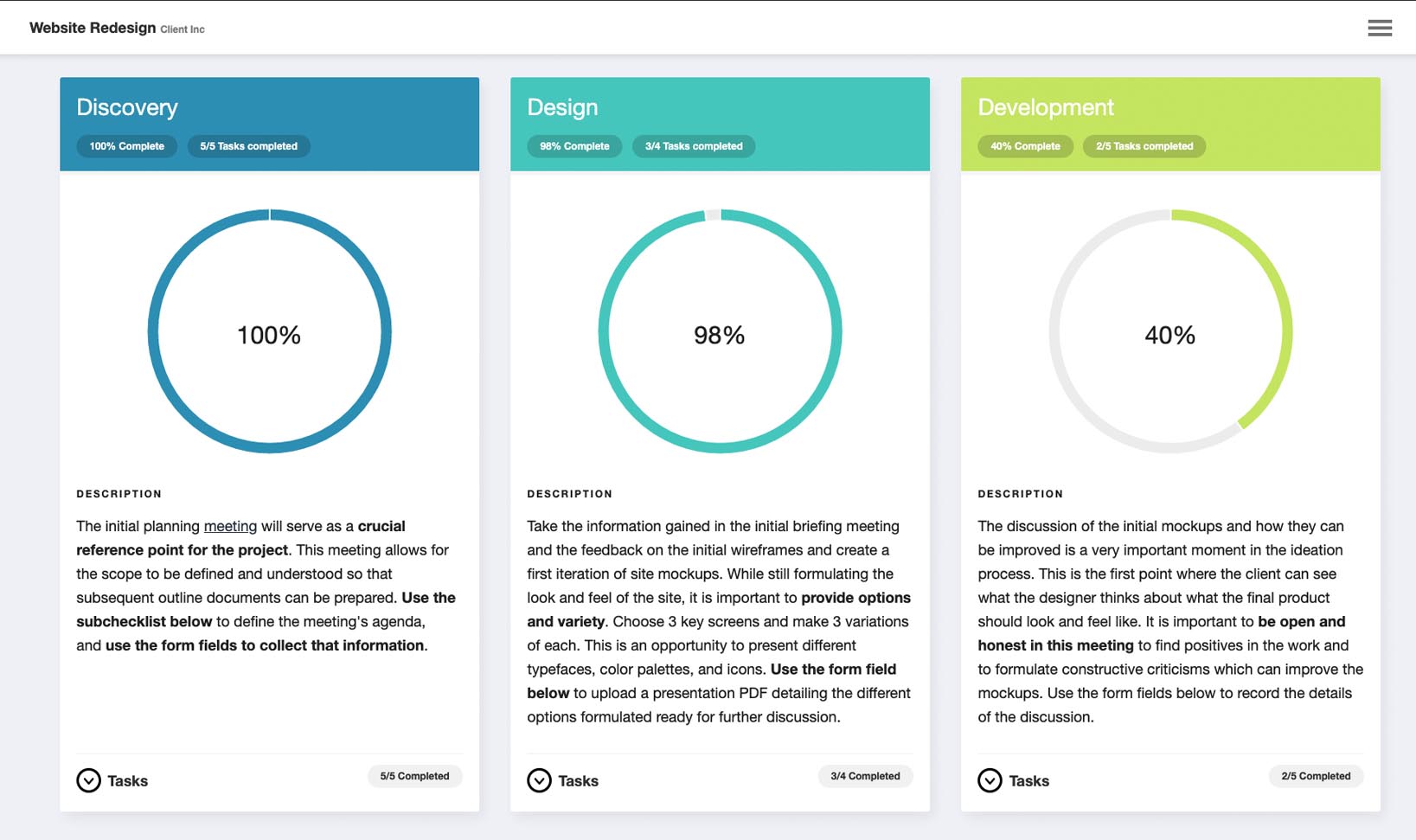 Similar to SP Project & Document Manager, Panorama allows admins to set unique user accesses with options to create customized landing and login pages, with your own colors, fields, and logos. And finally, some of the free and premium addons for the Panorama project management plugin include Frontend Uploader, Frontend Editor, seamless integration with WooCommerce and EDD, Sprout Invoices, and an image gallery.
🎯 Kanban Boards for WordPress

Kanban Boards for WordPress were designed exclusively for agile project management, but they can also be used for tracking marketing and sales campaigns. It features completely responsive project boards, like Trello, that are customizable straight from the user interface within your WordPress website. You can use Kanban boards to track sales, editorial calendars, and more.
Kanban gives you the ability to customize the board for your team and create tasks with just the click of a single button. User permission management is also great for setting user types and ensuring data security. Tasks can be assigned to team members, with options to include instructions and deadlines. You have the ability to group tasks by projects, making for a more organized system. With this tool, you can also create "custom views" which help to filter your project board by different criteria.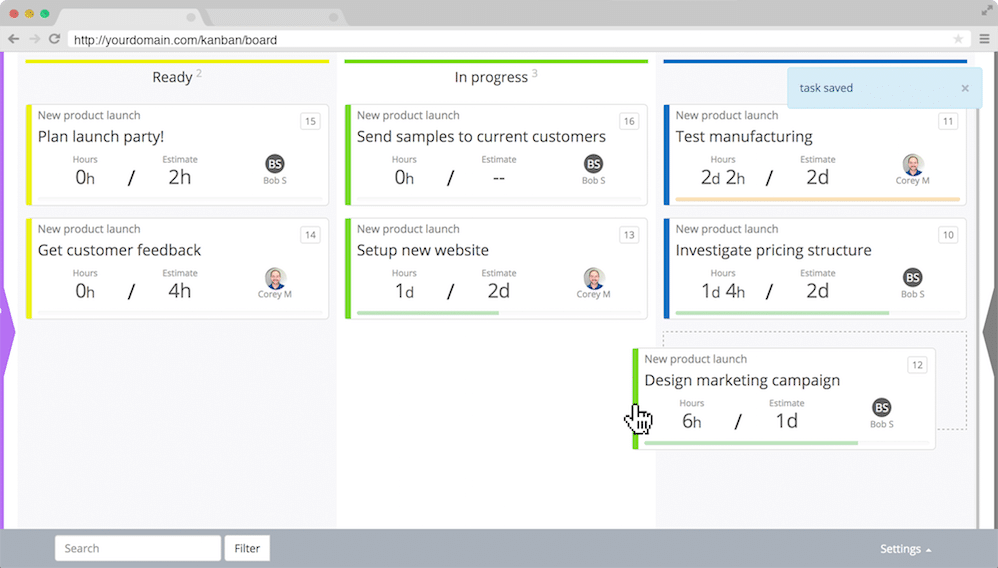 Any updates that you make to the plugin are seen in real-time, making collaboration much easier. The Kanban Boards for WordPress plugin includes WordPress multisite support to utilize the one plugin on several WordPress sites in your network. A few other addons include multiple board functionality, notifications, and task attachments. This plugin has a lot of integrations with popular WordPress plugins such as Gravity Forms and Ninja Forms. And all of this comes with appropriate support for notifications, to-do lists, flagging, and other essentials. The premium version of the plugin adds a batch of all extensions, for example, task comments, advanced user management, and task colors.
🎯 Business Manager – HR, ERP & Projects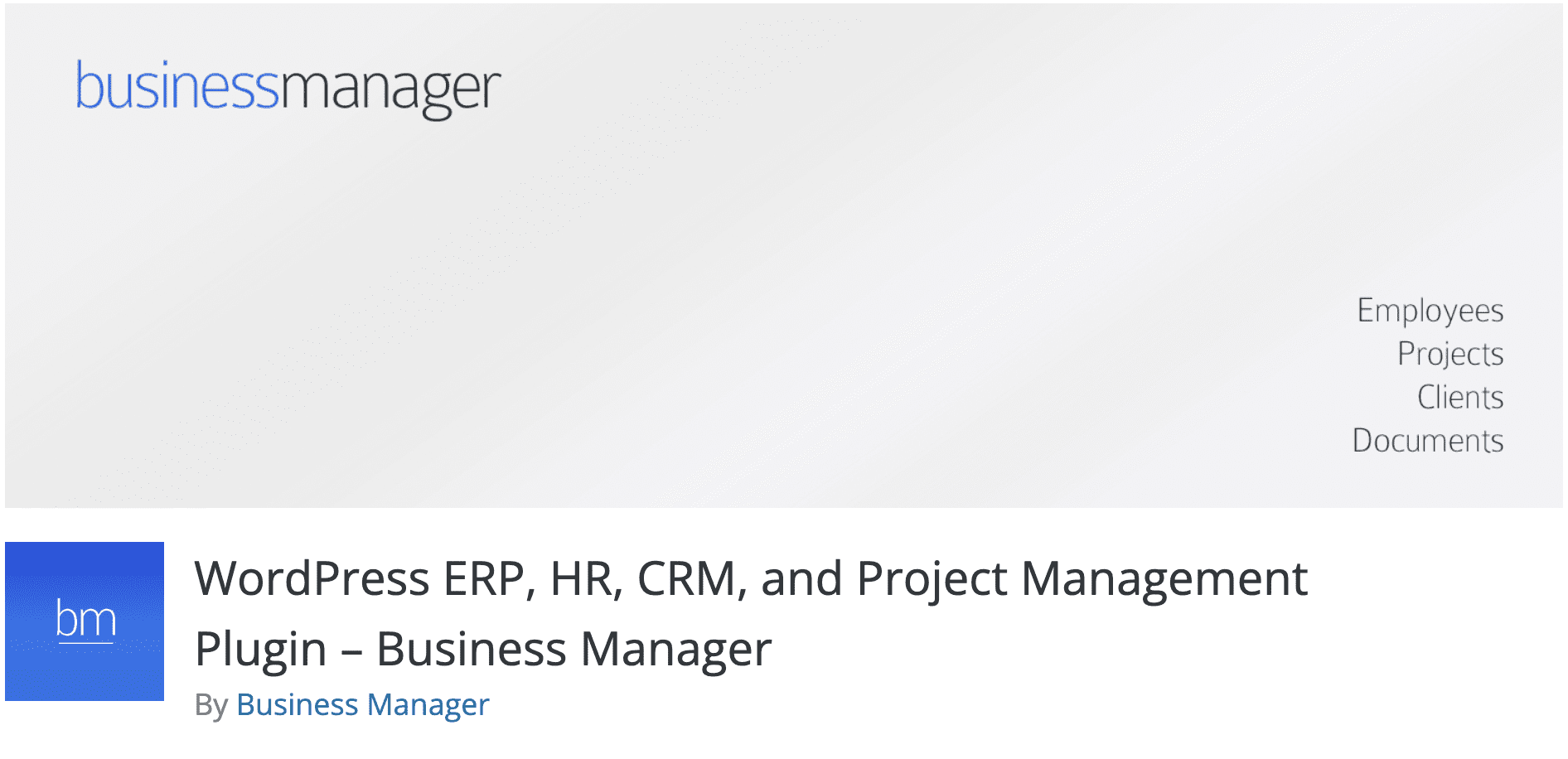 And finally, we have Business Manager on our list, which is a project manager, a document manager, and an human resources manager all wrapped into one plugin to help you streamline your business, campaign and project management in every single way. It is truly a collection of software requirements for running an organization.
With this amazing tool, you can track when a project starts, when it's completed, and how many hours and days were spent on each task. You can also categorize projects by different types and statuses and write detailed notes so you know exactly what's going on with each one. Business Manager uses Kanban Boards to outline projects in a calendar format, so you can drag and drop new items in as your work develops. However, we see this is a way for many companies to remove the need for several plugins for HR, documents, custom fields, and project management. If you're in that mindset, consider the Business Manager plugin to fill all of those needs.
Choose The Right WordPress Project Management Plugin For Your Team
While there are countless project management plugins that you can choose from, you need to understand which ones will help you organize business campaigns efficiently and effectively. You need to ensure the best plugin that you choose for your team provides you with all the tools necessary for your business.
When checking out the right WordPress plugins for organizing and managing projects from within your site, you can look at the important features listed below:
⭐ File management: Ensure the plugin that you select will help you share and view documents in one place to make sure everyone in the team has access to the project's resources and information doesn't get lost.
⭐ Task management: The plugin must also enable you to create tasks with comprehensive descriptions, categorize into different groups, and assign them to specific team members.
⭐ Project tracking: Of course, a project management plugin must record progress so you can keep track of the project, team, and work.
⭐ Milestones & Deadline Tracker: You will also need a tool that allows you to create and schedule milestones or deadlines to mark your project's progress and motivate your team.
⭐ Powerful Integrations: The best WordPress project management plugins and tools offer extensions and third-party integrations to streamline your workflows, such as Google Drive for file sharing and WooCommerce for managing eCommerce sites.
Manage Your Work Projects With Ease Using The Top WordPress Plugins
There are some top-notch options out there that will help you get started with your WordPress project management journey. We hope this blog is help you find the right tool for your website. Try any of them out, and let us know of your experience; we would love to hear from you.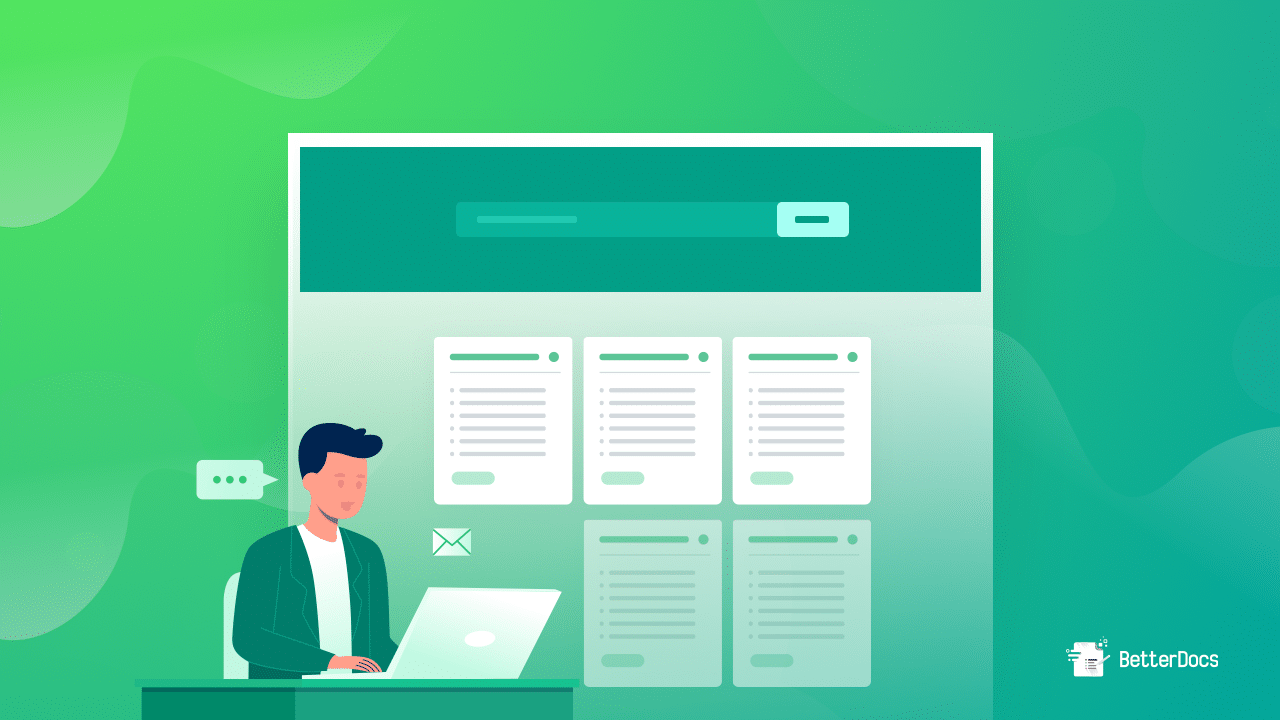 If you found this blog helpful or if you want to learn more about project and campaign management, take a minute to subscribe to our blog posts. Join our growing community on Facebook and scale up your company's customer support and customer service today.