Ever wondered what it would be like to find instant answers to your queries instead of waiting hours for a reply from a customer support executive? Client support is one of the busiest jobs in the world as they have to constantly be in touch with users. So, it can become a bit difficult to get a quick response from them all the time. So, what can be done for such a scenario?
Well, by creating a Knowledge Base on your website, you are basically giving users access to all the information they need. As a result, they can instantly find the answers they are searching without having to wait for the support team. No wonder that's why business owners are focusing on building product guidelines on their website day by day. With the introduction of BetterDocs, you can now effortlessly create a stunning WordPress documentation page and reduce pressure on your support tickets.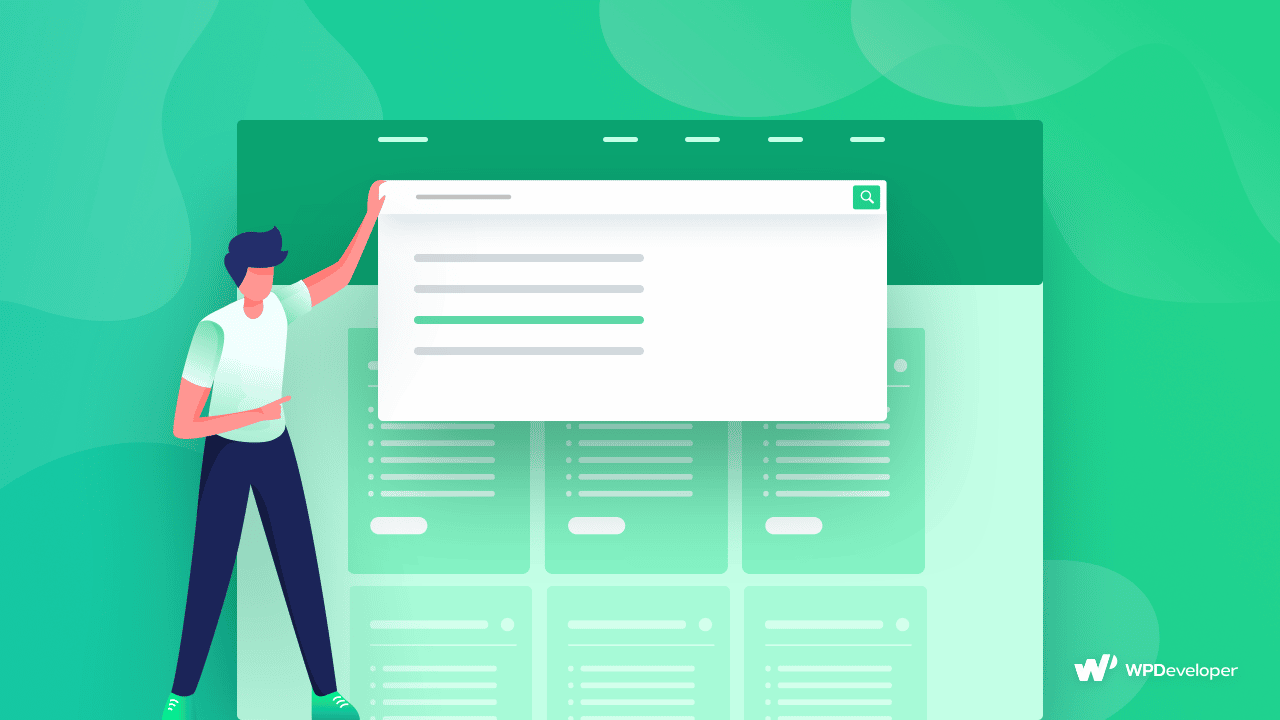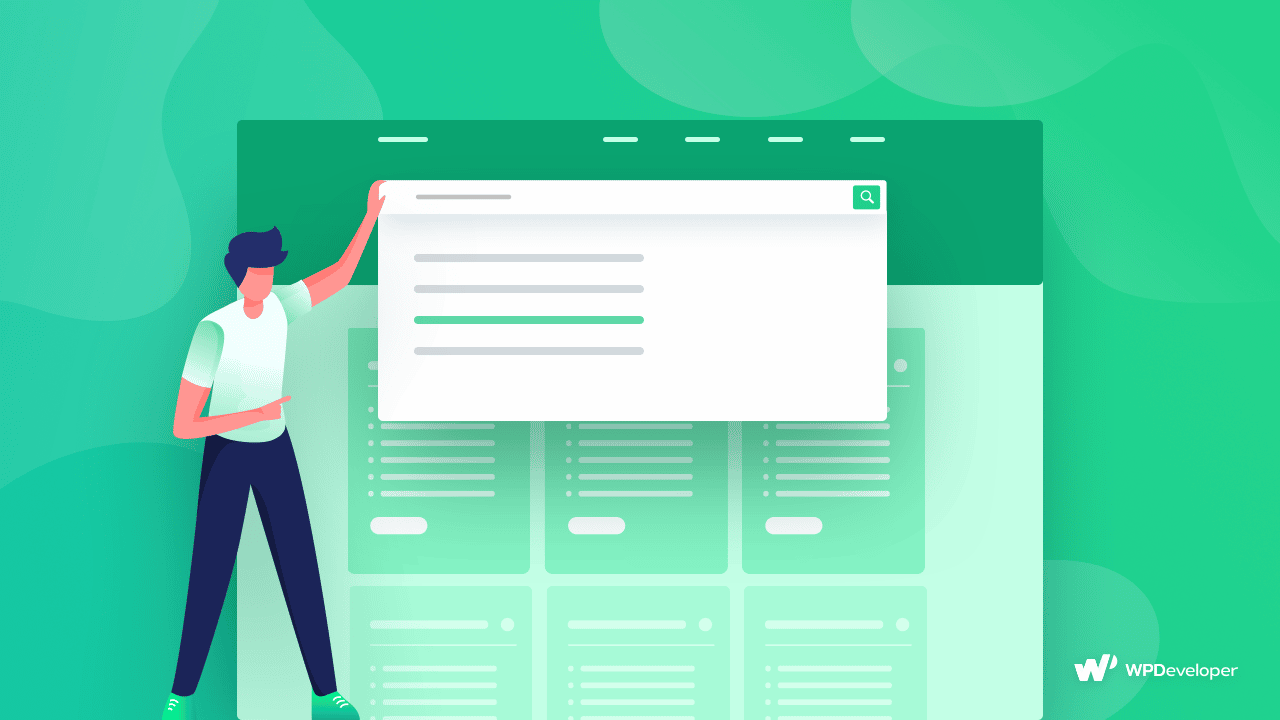 How Knowledge Base Can Reduce Support Pressure?
If you are a product owner, you need to ensure quality service to their customers through customer care channels. Your helpdesk will get a lot of random queries all the time from your user-base. This actually hinders a lot of the productivity and time for the support team. Not only that, customers sometimes have to wait for a long time before they get their answers as well. This is where the Knowledge Base comes for the rescue.
The online documentation site serves the need of your customers with its self-servicing platform. Since Knowledge Base consists of the product installation process to usage, guideline about features, FAQ documentation, and more, users can easily get access to the information they are looking for and be happy. Because of its well-structured guidelines, customers can easily understand how to solve the problem just by following the process of documentation.
Due to a proper Knowledge Base, you won't even have to continue long conversations with the support team. Thus, it can save the time and energy of both parties. This definitely scales your support pressure and satisfy your customers both. Moreover, WordPress Documentation plugin can easily create and manage your technical content in one place. Your customer will rely more on your product with this transparent approach. They would understand that you value their time and satisfaction. It surely creates a strong buyer-seller relationship to grow your business and increase credibility.
Why Choose BetterDocs Over Any Other WordPress Documentation Plugin?
Well, WordPress enthusiasts have been crying out for a good solution which would let create Knowledge Base for years. They haven't been updated in years or lack proper features to even begin with. But if you consider BetterDocs, it comes with all advanced features and functions all in one plugin such as in-built premade designs with advanced search, customization feature, Table of Contents (TOC) with sticky one and many more. You can also visualize the performance of your visitors through Analytics.
The most amazing thing is that, BetterDocs comes with a remarkable Instant Answer support system. It lets your site visitors find what they are searching for instantly and take the pressure of your support system in the process. Besides, they can also leave their queries on the Instant Answer panel and you can easily get back to them to solve their problem. So, in one perfect WordPress documentation plugin, you are getting all exclusive features to explore your online documentation site to reduce helpdesk pressure.


Create Stunning WordPress Documentation Site Using BetterDocs
BetterDocs offers excellent Knowledge Base design templates that let you create a stunning WordPress documentation site within a few minutes. If you want, you can even customize the layout with ease. You will get the full authority to decorate your documentation site as per your desire. Thus, you can easily attract your visitors and existing customers. Besides, it comes with an in-built advanced search option too. Since it adds documents automatically to the search results based on the keywords, your visitors will find their answers instantly.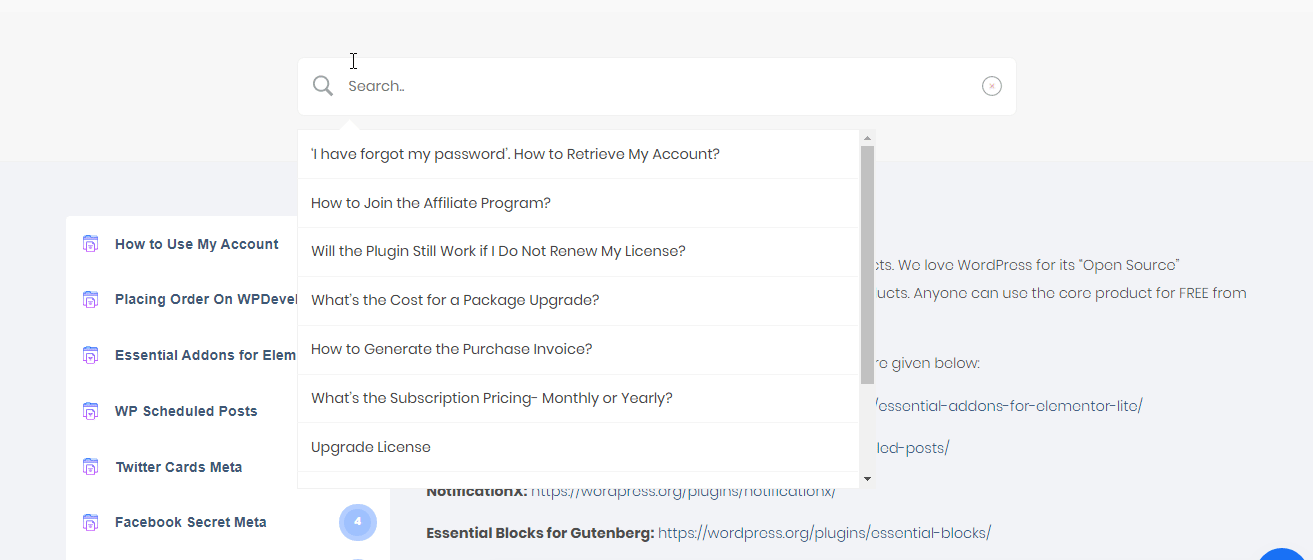 Provide Amazing User Experience with Table of Contents
If you add any headers or sub-headers to your content, it will take place on the Table of contents(TOC) in an automated process. You don't have to take the hassle of manual creation or rely on separate plugins anymore. It also comes with a sticky TOC on your online documentation to facilitate your users. They don't need to go back to the beginning of the document by scrolling, they can use the sticky one and get back.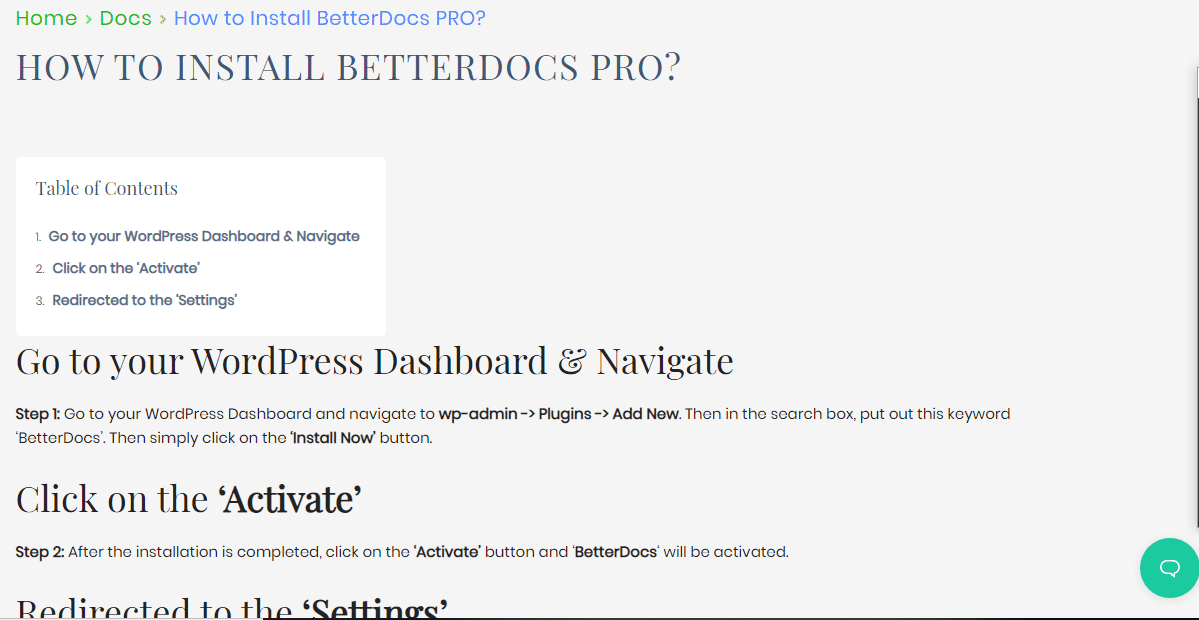 Organize Documentation With Exclusive Drag & Drop Builder
BetterDocs PRO drag & drop builder will help you to organize and maintain your documentation from one place. You can drag any documents from one category to another whenever you want. Besides, you can add, edit, and delete any content you want at the same time. That's not all! Most amazingly, you can even change the dark mode interface. With these all exclusive features, you can quickly sort your Knowledge Base Documentation without any hassle.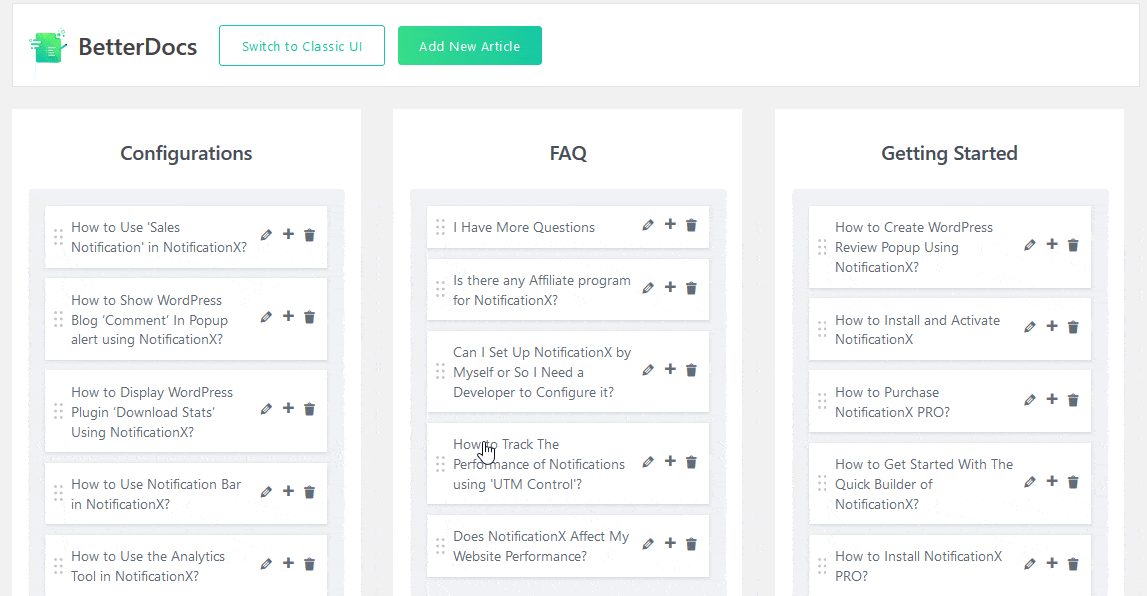 Evaluate Performance with Insightful Analytics
Not only that, you will get integration with Analytics with its Pro version. By this, you can analyze your customer activity and your WordPress documentation site performance very easily. This will massively help you to identify the most common issues that your users face and work on them at the same time.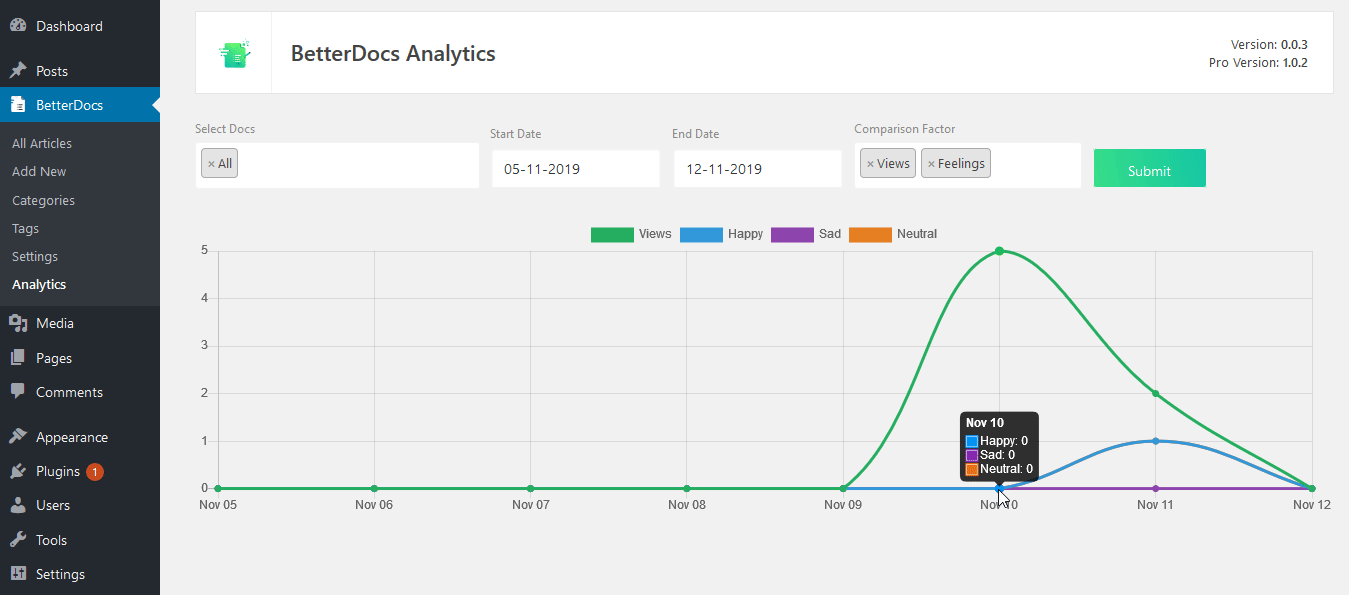 Use Instant Answers to Reduce Support Pressure
As mentioned earlier, BetterDocs comes with the Instant Answer system to assist your audience with proper WordPress documentation support. They can directly get helped by following the procedure. So for this type of random or most asked questions, your customers won't have to rely on your support team anymore. By giving customers instant answers to their queries, it will massively reduce the support tickets and satisfy them on the spot.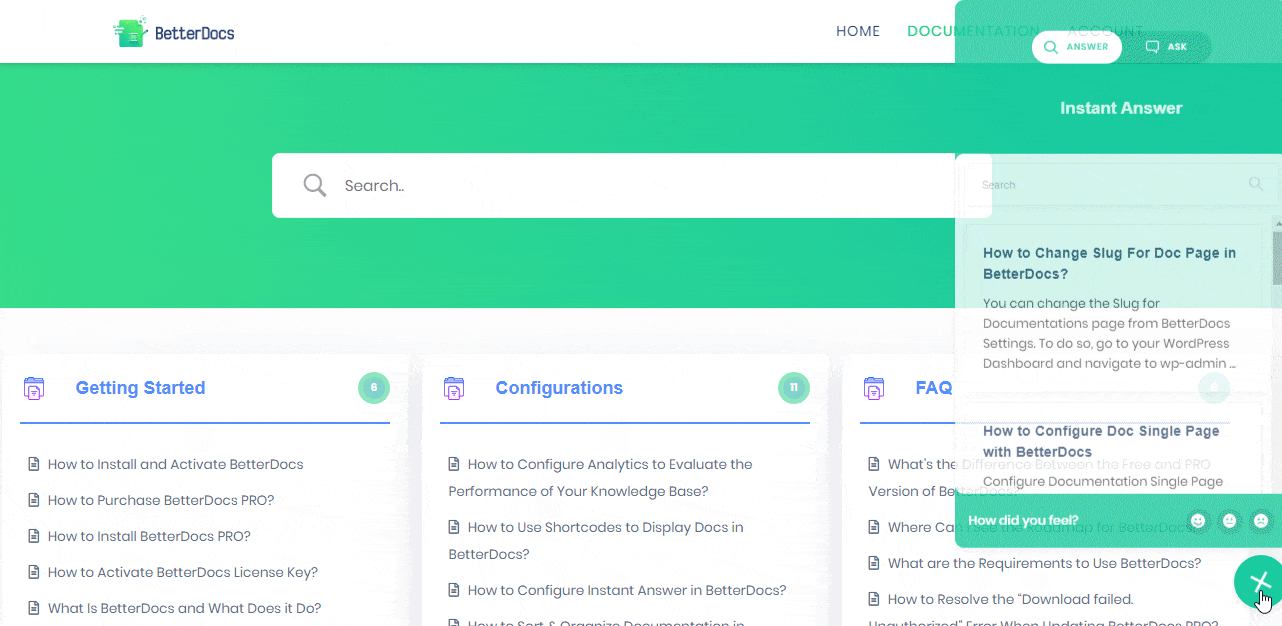 Final Thoughts
With a well-organized Knowledge Base, you can save both your customers and your support team pressure instantly. Your user-base can easily get access to your product guidelines and get helped by self-servicing. Most impressively, your support would be free from any random queries and save their time so that they can get involved in other productive works.
So, what do you think about BetterDocs? Feel free to share your experience with us in the Comments section.