BetterDocs has reached an incredible milestone! We are delighted to announce that, more than 20,000 active users are powered by BetterDocs. It's mind-blowing to think that we reached this far in such a short time. For us, it's an amazing achievement to become the most popular WordPress knowledgebase plugin and we want to THANK YOU for supporting us.
Accelerating 20,000 Websites With Powerful WordPress Knowledge Base Solution
BetterDocs was created by WPDeveloper back in 2019. Within 1 year we reached 10,000 active users of BetterDocs. And now 6 months after hitting our first big milestone, we have doubled our user base. Currently, 20,000+ WordPress websites are using BetterDocs. 
From the very beginning, our main goal was to help WordPress users to scale their customer support. We knew if there was an advanced all-in-one knowledge base solution then scaling customer support can be a lot easier. So with that goal in mind, we went ahead and started to build BetterDocs. 
During this one and a half year, we listened to our user community and did everything possible to enhance their user experience. We added new features constantly to make this knowledgebase solution advanced and better. And we always believe that there is always room for improvement.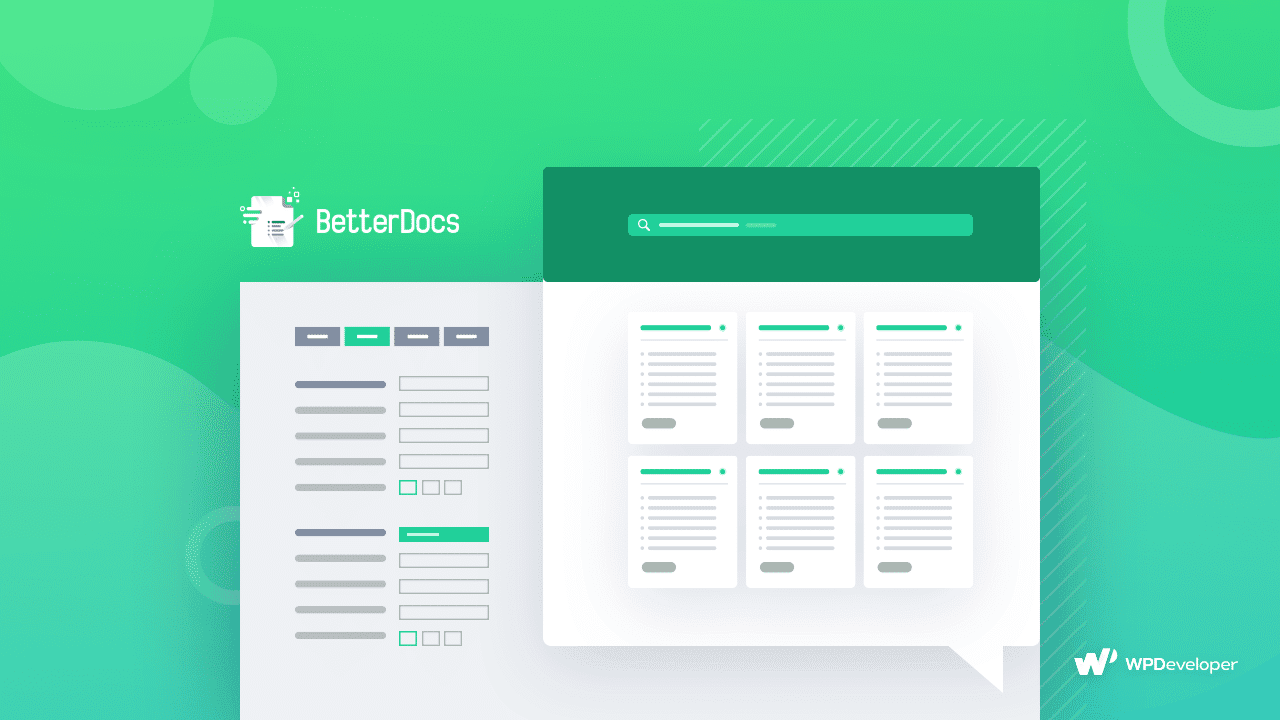 We introduced new features like multiple knowledge bases, user role management, Elementor widgets for single documentation templates, documentation archive templates, and more. And we also made improvements in the code to enhance BetterDocs performance and make it faster than ever before.
This huge growth of the user base showed that a solution like BetterDocs has high demand among web creators. It motivated us to bring new features and improvements to make your experience better.
Check What Our Happy Users Have To Say About It
BetterDocs has become the most popular WordPress knowledgebase plugin in a short time. We have an amazing user base and they express their love for our product every once in a while which made our days.
Why BetterDocs Is The Most Popular WordPress Knowledgebase Plugin?
A knowledge base works as a collection of all the documentation a customer may need when they stumble upon a problem. BetterDocs is the best WordPress plugin out there for that. Let's walk through the things that make BetterDocs so great.
You can manage all types of documentation with BetterDocs. Ever wondered how you can deal with documentation for multiple products? Easy, you create multiple knowledge bases. And if you want to evaluate your documentation performance? Just use the analytics feature of BetterDocs. There are features for managing customer queries faster with instant answers and other useful features to make your knowledge base stand out. 
BetterDocs also gives you several stunning ready-to-use templates. These will help you change the look of your entire WordPress knowledge base in one click. And if you are still not satisfied then you can modify them even further.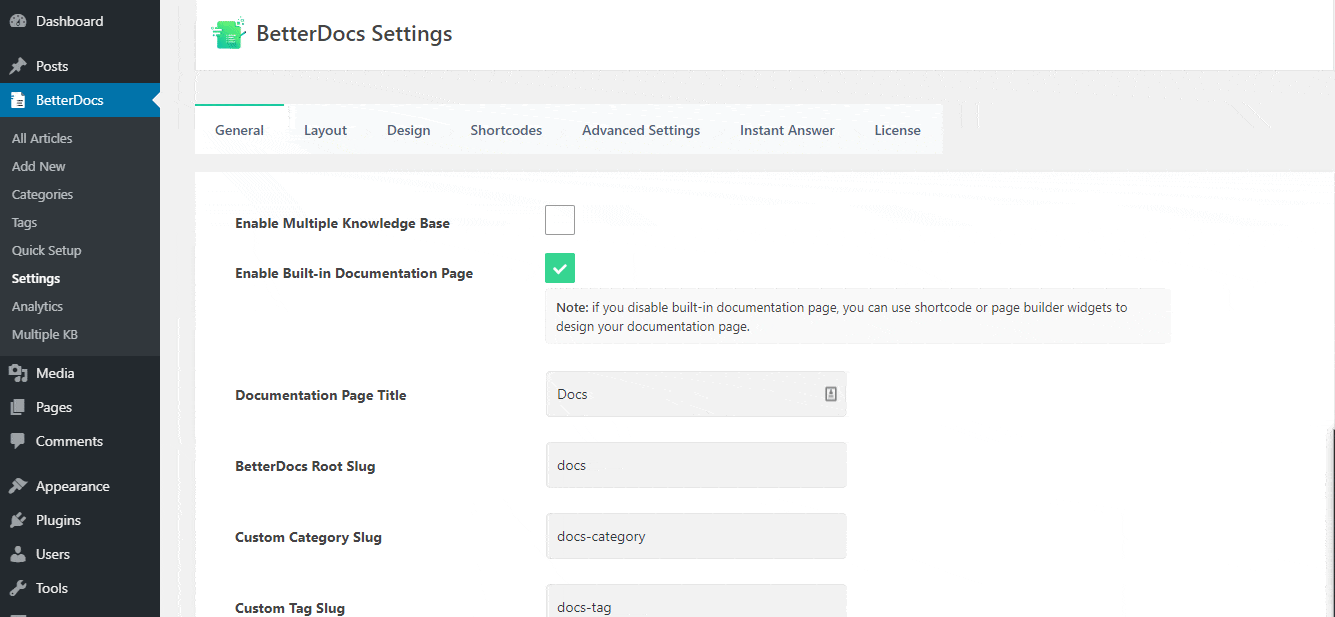 A detailed and huge knowledge base can seem very complex but BetterDocs makes it very easy to create and manage your documentation pages. The features and the ease of usability make BetterDocs the most popular WordPress knowledgebase plugin.
BetterDocs Got Featured In Multiple Top Publications Recently
Our plugin is becoming more popular day by day. As our users increased we also got featured on many online publications. This coverage from top publications helped us to increase our user base in such a short time.  

BetterDocs is a powerful WordPress knowledge base plugin that is both easy to use and comprehensive. It comes with ready to use knowledge base templates for WordPress. 
wpbeginner

BetterDocs comes with its beautiful and organized in-built design of documentation sites. It also provides customization features. You can easily decorate your Knowledgebase site as per your desires.
WP Manage Ninja

Do you want to build a helpful knowledge base to provide support information to your customers? If so, the BetterDocs plugin is the perfect choice for the job. 
GreenGeeks
Enhancing User Experience With Every BetterDocs Update
We constantly think about how we can improve the user experience. Our constant efforts made BetterDocs the most popular WordPress knowledgebase plugin. With the latest update release of BetterDocs Free 1.8.0 & BetterDocs PRO 1.6.1, you can find some advanced new features that will improve your WordPress knowledge base managing experience.
Create Restricted Internal Documentation On WordPress
In the recent update, we have added a new feature in BetterDocs called internal knowledge base. With this feature, people can create restricted documentation for their team members. Now you can have important documentation ready for only selected WordPress users depending on their roles.
Managing BetterDocs internal WordPress documentation is very easy and since your employees can get in reach of the documentation in seconds it will boost your office productivity.
Create Multiple Knowledge Base With Elementor Page Builder
BetterDocs had multiple knowledge base options for some time now. Now you will also get total control over customization on Elementor Editor. You can change the way your multiple knowledge bases look with the latest BetterDocs.
This helped the Elementor users to showcase their multiple knowledge base more easily. With this element, you get to present your knowledge base in however style you like and customize every detail. 
Experience Improved BetterDocs Performance With Optimized Code
In the latest versions, you will also experience faster loading speeds due to code optimization in BetterDocs. 
We have done code refactoring to improve our asset loading process and now you will see the assets are generated only where you have used the BetterDocs templates. So it boosted the loading speed of your entire website.  

Integration With Elementor & Essential Addons For Elementor
Anyone who enjoys using Elementor page builder will be happy to use BetterDocs as it is very easy to create an amazing knowledge base there without any coding. You can find 10+ different widgets for BetterDocs in Elementor theme builder.
You can see this video to know more about how to configure a single doc in Elementor theme builder using BetterDocs. Once you design a template for your Single Doc page, you can save it and then reuse it again for each of your single documentation pages.
BetterDocs is well integrated with Essential Addons for Elementor. You can get three different elements for BetterDocs in Essential Addons for Elementor that will showcase your documentation on your web page. 
They are BetterDocs Category Grid, BetterDocs Category Box, and BetterDocs Search Form element. With these, you can build stunning web pages in Elementor to showcase all of your documentation.
Essential Addons are constantly creating new widgets for various purposes. And you can expect more widgets in the coming future for BetterDocs, that can help you present your documentation more beautifully on your WordPress site.
Get Exclusive Deal: 30% Off On Any BetterDocs Plan
We couldn't have come this far without all of your love and support. As it is a special occasion, now you can buy any plan of the most popular WordPress knowledgebase plugin at a special discount. All of the BetterDocs PRO plans are available at a 30% flat discount with the coupon code "BD30". You just need to add this coupon code while making the purchase.
Start Building Your Own BetterDocs Knowledgebase Today
BetterDocs is the most popular WordPress knowledgebase plugin that makes creating and managing documentation super easy. Get back to us in the comments and share your thoughts on BetterDocs reaching this milestone. Subscribe to our blog to get all the latest news about BetterDocs and don't forget to join our Facebook community to stay connected.