BetterDocs PRO offers you to keep track of how your knowledge base is performing. With its 'Analytics' feature, you can easily check how many users have viewed your documentations. It comes with an amazing Graphical interface that lets you check the feedback you have received in a statistical format.
To configure BetterDocs Analytics, go to your WordPress Dashboard and navigate to wp-admin-> BetterDocs -> Settings. From the 'General' tab, you have the freedom to pick for which sets of users you want this Analytics to be applied on: Everyone, Guests or Registered Users. Besides, you can enable the checkbox if you want to 'Exclude Bot Analytics'.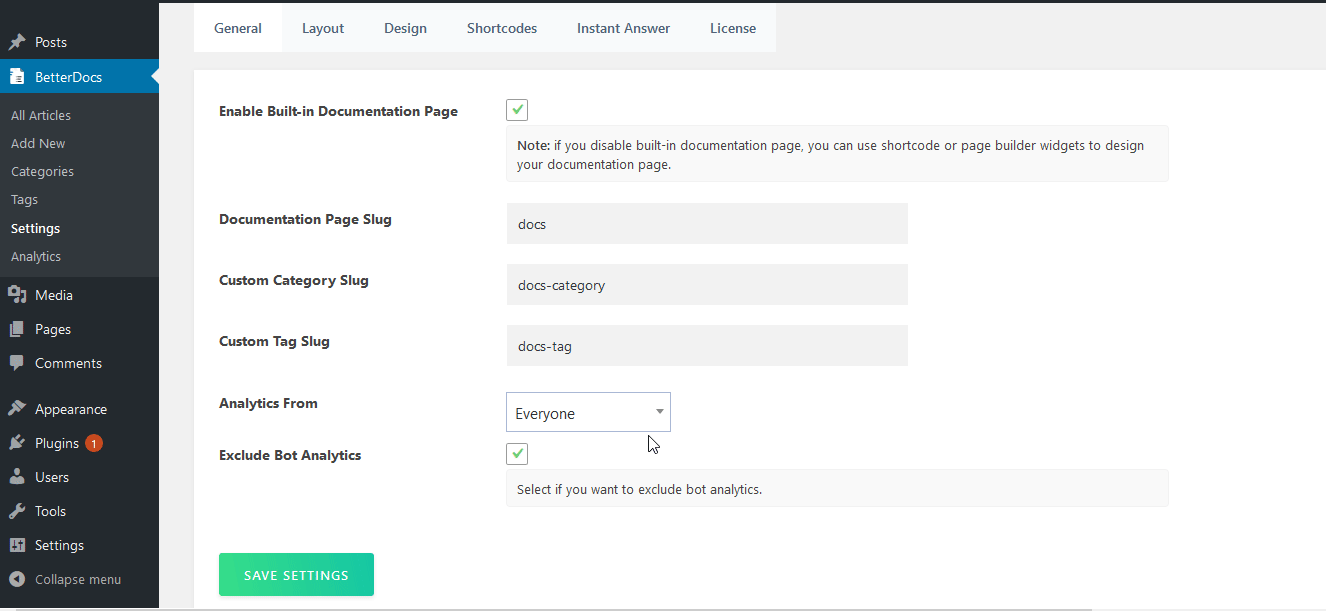 To check the Analytics, click on the 'Analytics' option from the BetterDocs menu. It will show you the graphical analysis on your knowledge base. You can either analysis on all your docs or even do the analysis for some particular documentations as well. Besides, you can change the 'Start Date' and 'End Date' for your analysis. You are able to even change the 'Comparison Factor' based on: Views or the Feedbacks you have recieved as well.