With the growth of eCommerce platforms, social media, and smartphones, the customer experience has changed over the years. Even amid the influx of AI and chatbots, customers still prefer to talk to a human when they need help with online shopping. So, revamping conversational customer experience strategies for your business is the key to boosting customer loyalty today.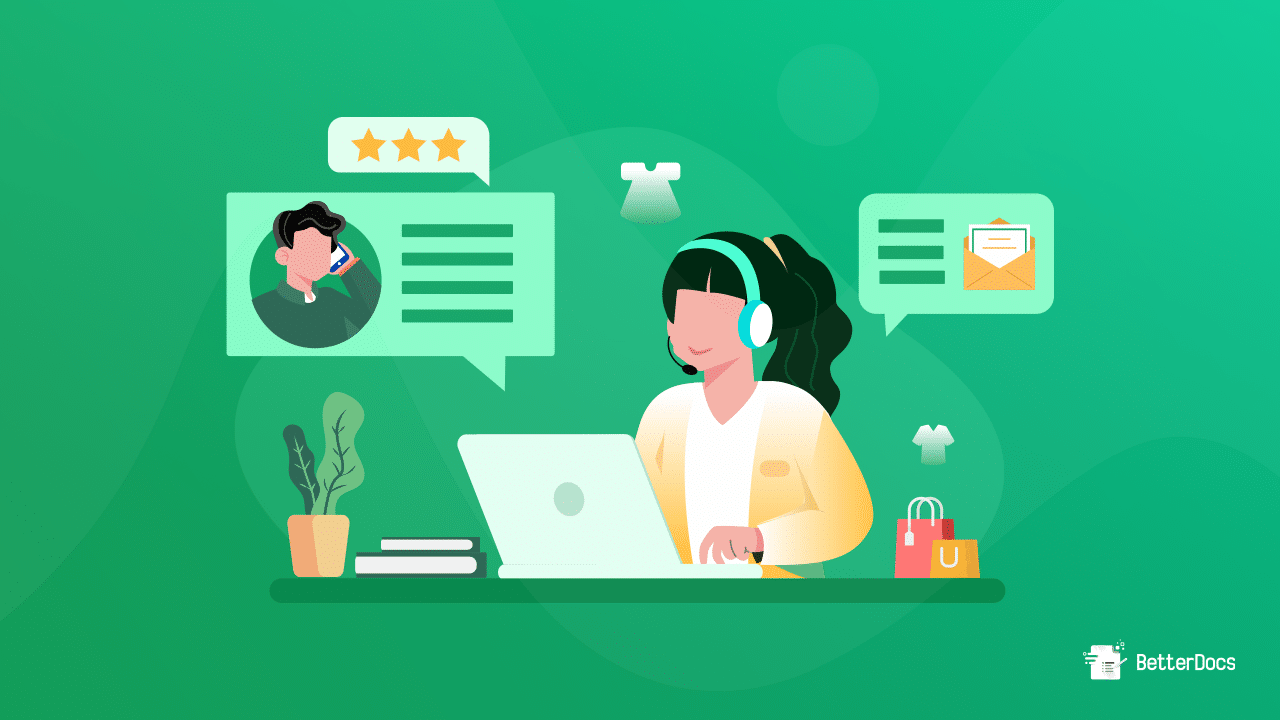 Effective customer conversations can fuel business expansion and boost retention rates. If a company prioritizes the conversational customer experience and strengthens relationships with the customers, it will definitely have higher growth rates and profits than its competitors. So, how can you be more conversational with your clients? We are here to discuss that and share the ultimate guide.
💡 Conversational Customer Experience: Definition And Know-How
As the name indicates, improving the customer service through conversational messaging is the goal of the conversational customer experience approach. When you are available to talk to consumers at every stage of the purchase process and help them with the nit and gritty, it becomes a great conversation experience for them. This makes the whole purchasing experience stress-free and memorable, enhancing the chances that they will remain loyal to your brand in the long term.
You might have no reason to wonder why customer experience matters, but it holds high importance in moving your business forward. The ultimate goal of conversational customer service is to increase sales by fostering client loyalty and positive brand perception over time.
🤹 Things You Need For A Successful Conversational Customer Experience
Effective conversational customer service requires cutting-edge technology gatherings. Whether you run a product-based online shop or a customer-based store, you need some common tools to ensure an effective conversational messaging service.
Let's look at some typical technology elements for a convincing conversation experience:
👉 Messaging Tools
Conversational applications are the key to today's conversational messaging system. They bring together several forms of communication and provide access to other useful chat services.
WhatsApp, Facebook Messenger, Instagram, and web chats are just a few application tools of modern digital platforms for conversational customer service.
👉 Communicative Software
An important part of the conversational customer experience is customer relationship management (CRM) software. If you want your interactions to be useful and customized for your customers, you'll need to connect them with a feature-rich CRM. Zoho, Bitrix24, and ADA Asia are some of the common CRM software and web tools that can play key roles in boosting the conversational customer experience.
Additionally, conversational experience can't be boosted without automation and AI in today's era. There are numerous third-party services available to assist you in getting started with conversational AI in the development of your app or website.
Finally, your conversational customer service should develop over time. Using some analytics features you can ensure that you have all the data you need to make steady progress.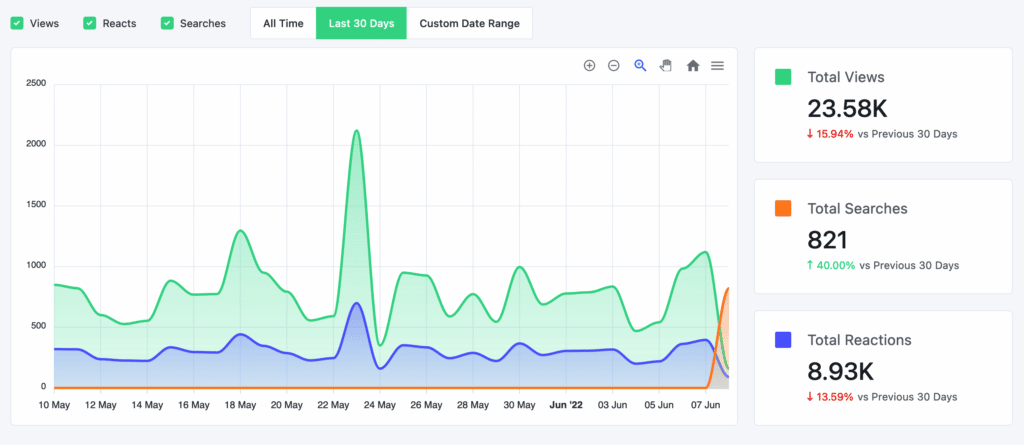 🥳 Benefits That Conversational Customer Experience Offers
Setting up a conversational messaging service can be your best choice if you want to enhance critical metrics and performance of your online store while also streamlining internal operations.
We'll discuss why customer experience matters and how you can benefit from a conversational customer experience, so you can decide to implement one.
🌟 Improves The User Experience
The days of putting customers on hold are long gone. The possibilities are you won't get any emails from them or wait for a response. Support that comes in ways customers already know and use, like messaging apps or chatbots, is much more accepted.
Since they make communication easier and more seamless, messaging applications are integral to most conversational approaches. Plus, conversational channels and AI can work together to streamline the customer experience.
You can speed up tiresome tasks like onboarding, account creation, verifications, and solving wrong orders with the help of trending technologies and AI. How? By including emojis, photographs, videos, documents, and automation in your messaging channels with your customers.
🌟 Speeds Up The Whole Procedure
The application of artificial intelligence (AI) is making instant messaging apps or chatbots more user-friendly. This allows companies to streamline their communication procedures and provide a better experience for their customers.
It is simple for B2B SaaS providers to include their high-tech, undetectable chatbots to speed up the process of answering consumers' questions. Customers' expectations have been shaped by the convenience culture of today, where everything is wanted instantly. So, every company will benefit from using a system that speeds up processes for its client base.
🌟 Attract And Retain Customers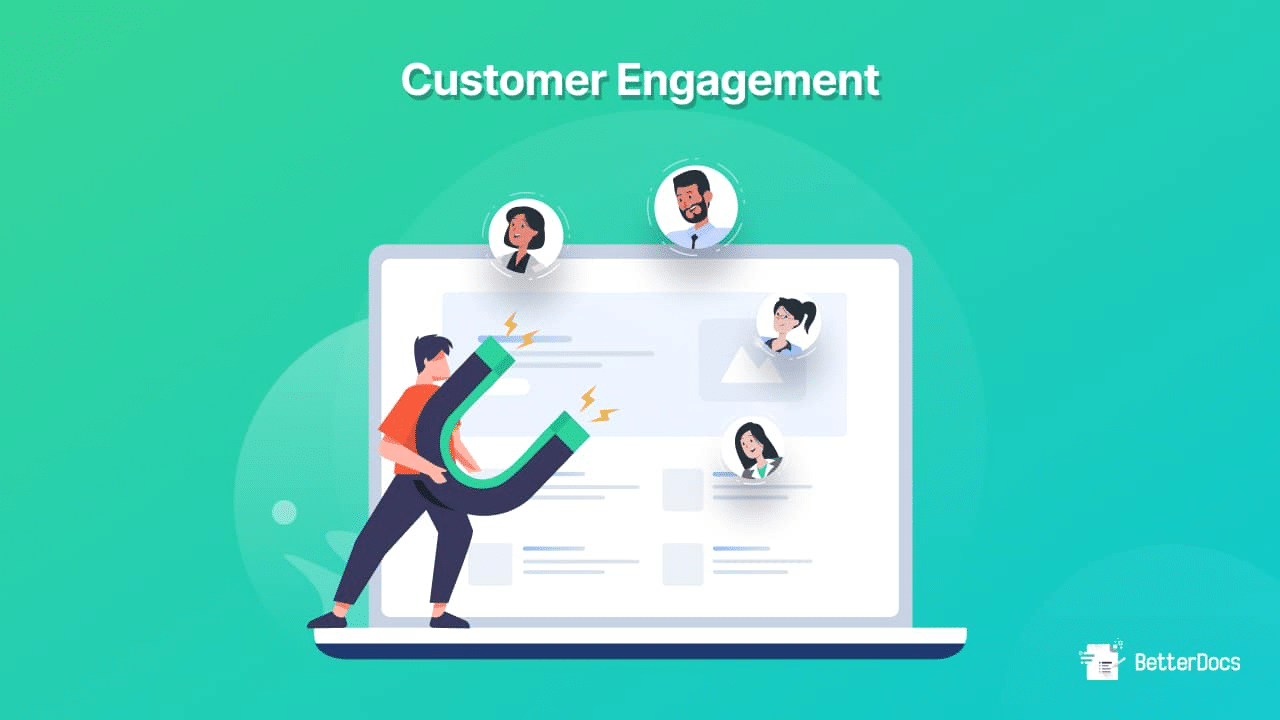 The conversational customer experience is the key to establishing deep connections with a large customer base. Rather than beginning the conversation over again with an old customer, you can continue right where you left off. How? Modern chatbots and messaging applications keep records of the conversations you have with your customers.
Because of this, it is crucial for businesses to acknowledge their consumers and provide them with relevant information that represents appropriate acknowledgment and respect.
🌟 Integrated Internal Processes
The benefits of providing conversational experiences extend beyond consumers to include staff members as well. In order to provide a consistent experience across all channels, it is helpful for marketers, agents, and chatbots to share a common platform. For example, when the customer support team of a company collaborates with the marketers on providing conversational messaging to their users, it can benefit them both. Marketers can research consumer demand using the data and experiences and plan a better product marketing strategy.
🔖 Guide To Boost Customer Loyalty With Conversational Customer Experience
There are many reasons why highlighting the conversational customer experience has grown popular. And if this trend continues, the future of online business can expect significant changes.
Let's discuss how you can boost customer loyalty with the conversational customer experience approach.
🌟 Empower Your Support Team And Tools
Introducing chatbots is one of the simplest and most cost-effective methods to help your customer service agents.
Your support team can quickly satisfy the needs of a fast-moving user base by providing them with instant answers with round-the-clock chatbot assistance. In addition to reducing wait times for consumers, this frees up staff to handle more complicated inquiries.
You can automate the answers to frequently asked questions. Plus, easy access to documentation and relevant links can help your customers get answers faster than instant chat. For that, you can use a powerful tool like BetterDocs, which helps you reduce the pressure on your support team.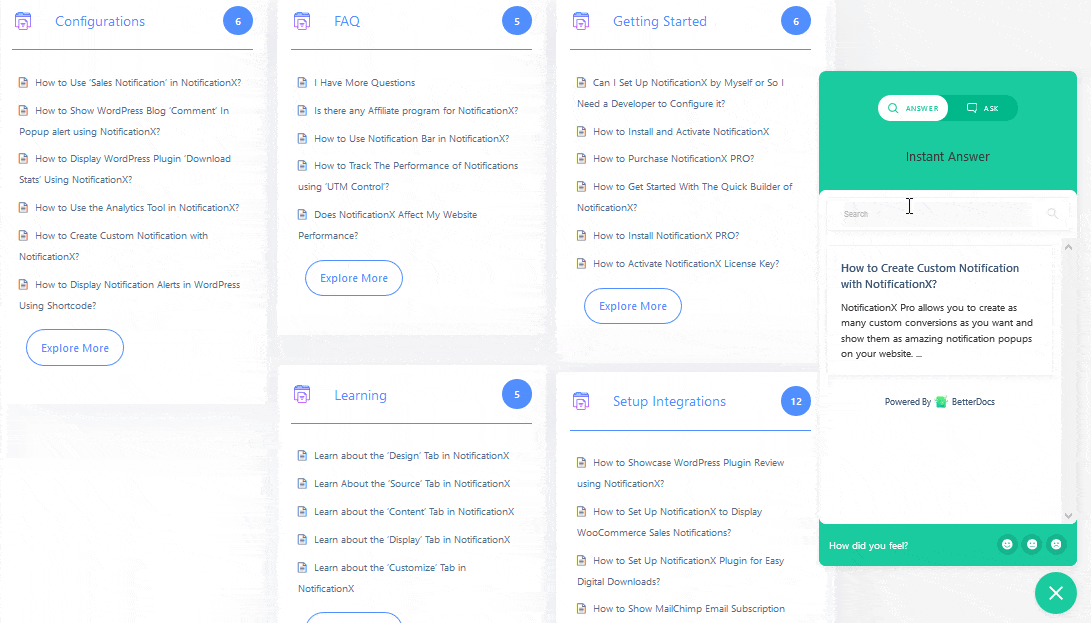 🌟 Research Your Customer Base
Providing a consistent and quality conversational experience for your customers requires a comprehensive understanding of who they are. When you use a customer data platform, you may integrate data from your website, app, contact center, payment system, and other online and offline integrations.
With this information, you can launch hyper-specific marketing and equip your support staff to respond to each customer's needs in due time. Keep your consumers interested in your brand by learning about them, studying their purchases, and taking notice of how they interact with your business.
Plus, you must have a detailed customer service handbook or training manual to build an efficient support team.
🌟 Take An Omnichannel Approach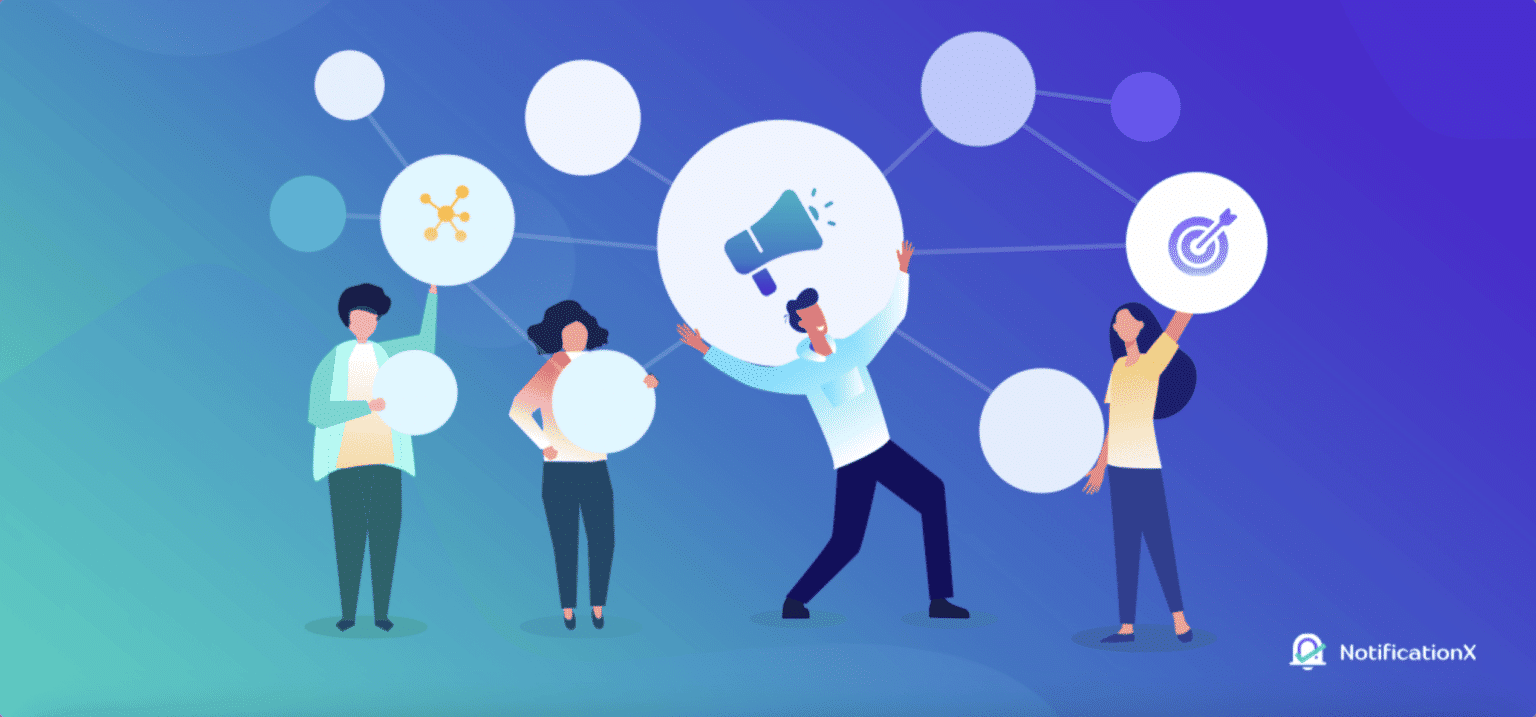 Maintaining relationships with clients is now a full-time occupation. It may be difficult, time-consuming, and irritating to figure out which channels your consumers use the most, and therefore integrate them into your technology stack.
For this reason, several companies have adopted an omnichannel strategy in recent years. The primary objective of establishing an omnichannel communication strategy is to integrate all of the channels through which you interact with clients.
With the proper integration of multiple channels, consumers can connect with your brand whenever and wherever they choose. At the same time, your agents and marketers always have access to their previous discussions and the context in which they took place.
For example, when a customer sees a product advertised on Facebook and expresses interest in learning more, this is an example of a call to action. They initiate contact with the company through WhatsApp by clicking the "WhatsApp" button on the ad. Within seconds of the client asking, the chatbot for the brand responds with an answer. After a customer's queries are answered, the chatbot will offer a sale. This means that customers may make orders inside the app.
However, if the customer even moves out of town and loses internet connection, you can have SMS configured as a backup channel. As a result, the consumer will get a text message detailing their package's whereabouts.
After the sale, the company will use WhatsApp or email to automatically send a message to the buyer asking for feedback on the quality of the goods and the service received. This way, the consumer feels valued and appreciated, and the business gains useful information for future development.
This way, your customers are always in contact with you, and you can converse with them to ensure constant engagement and satisfaction. This, in turn, will lead to a boost in customer loyalty for your brand or company.
🌟 Use Reporting And Data Analysis
Because numbers can't lie, most business executives depend on them when making crucial judgments. In fact, after reviewing data analytics reports, most company executives make changes to serve their customers better.
Monitoring consumer engagement with your brand through different channels of communication may provide insights into its strengths and weaknesses. Metrics like the number of respondents to a survey or the percentage of people who read a specific email may be monitored. Then, you can take multiple measures to determine how customers respond better, which actions you need to take, and how better you can plan.
🌟 Invite Customers To Collaborate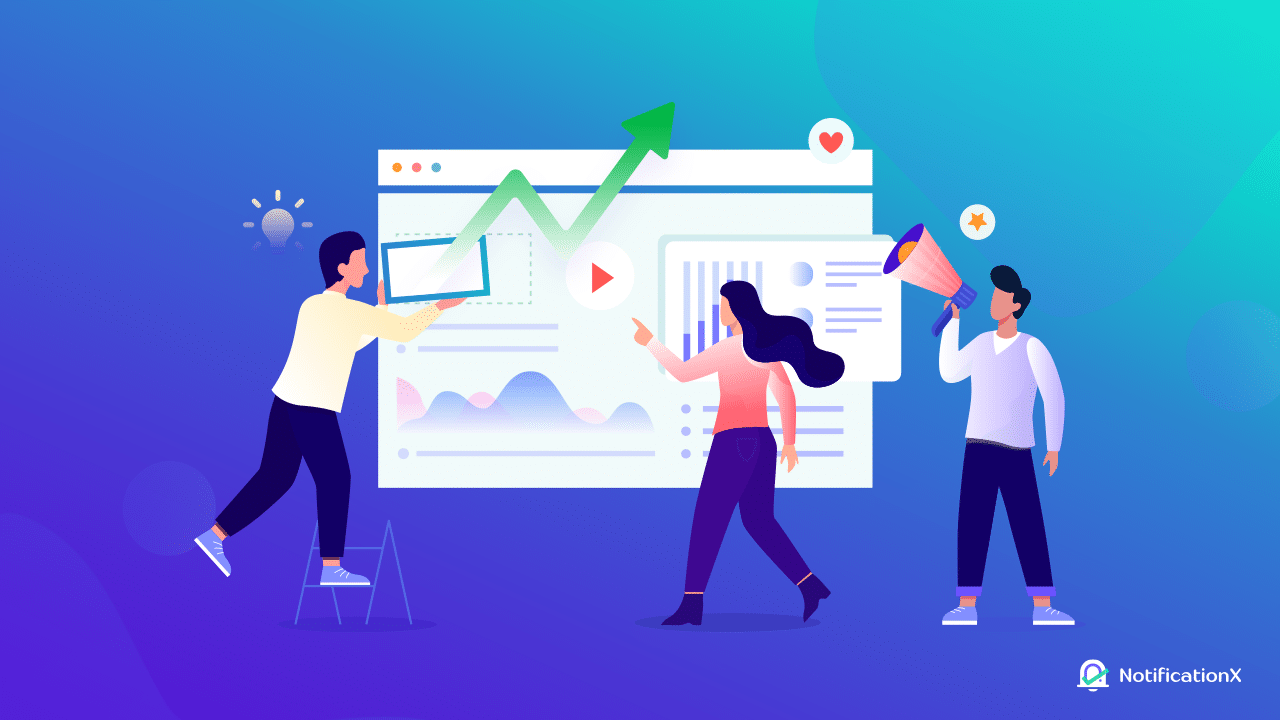 A key component of a conversational customer experience is inviting the customer to take part in building your brand. Listening to a customer's input is equally, if not more, important than sending them offers or providing a solution to their problem.
A good way to invite customer feedback is to use unique, rich features on messaging apps. Create a WhatsApp or Messenger chatbot survey that prompts customers to rate your products/services. You can also enable customers to submit videos or pictures of their ideas through MMS or RCS.
🚀 Get Conversational Customer Service For Your Business Today!
To efficiently handle massive amounts of consumer interactions, a conversational customer experience platform is essential. Your conversational messaging will flounder without the proper tools.
So, to get the most out of your customer's journey with you, make sure you study them properly and take the necessary steps to boost sales and improve their satisfaction at the same time.
If you have found this blog helpful, share your opinion with our Facebook community. You can subscribe to our blogs for valuable tutorials, guides, knowledge, tips, and the latest WordPress updates.