Looking for unique & creative customer appreciation ideas to show you care about your customers? Then you have jumped into the right place! Ultimately, the growth and profitability of your business are dependent on customer retention and satisfaction. Before it's too late, let's check out the top tested and proven ideas for customer appreciation and start practicing. 
Let's begin by explaining what customer appreciation is and why it is important for your business. Customer appreciation is about being grateful to customers, making them feel important and valued. When you show your customers you appreciate them, it helps you to build a positive relationship that can last for a long time. When companies appreciate their customers every day, they strengthen the bonds that lead to higher retention and referral rates.
Why Should You Adopt 'Thank Your Customer' Gesture?
The saying "thank you" means much more than courtesy. As a business, you recognize that even when you assist customers, they also assist you by supporting you. Your business would not exist without your customers.
Knowing this simple truth enables you to revolve all business interactions and decisions around the customer. Here are the major benefits when you adopt showing appreciation to customers.
Make Your Customers Feel Valued 
Basically, customers play a major role in your business revenue-generating. No customers mean no earning. So when you treat customers with thankfulness, it will make them feel valued. And eventually, it will result in more sales.
Strengthen Customer-Client Relationships
If you look out for the customer cycle for any business, then you will find that above 50% of customers never come back after 1st time purchase. But when you will start showing thank-you gestures to the customers, it will strengthen the customer-client relationship, increase the retention rate, and these customers can even help you by providing insightful ideas for your business. 
Increase The Customer Retention Rate
Retaining customers rely heavily on customer appreciation. Research shows that 68% of customers switch brands due to perceived indifference. Basically, customers felt that the company didn't care if they bought from them or not. Creative customer appreciation ideas are the best strategy to keep customer retention rate high. 
Upscale Company Business Growth
Maintaining customer loyalty is a timeless goal. By building a strong relationship with your customers, you can increase your customer retention rate, which in turn will lead to skyrocketing your business growth. So a little gratitude gesture can take your business a long way.
Show You Care: Innovative 10+ Customer Appreciation Ideas
This post is to tell you how you can master customer appreciation at your business, including why it is important, what it looks like, and how you can do it. We have divided the customer appreciation ideas into two categories: 
Customer appreciation ideas within an affordable price range

Customer appreciation ideas in a luxurious price range. 
Let's check them all. 
Best Customer Appreciation Ideas That Won't Break The Bank
Here we've mentioned ideas that will rarely cost you. So that you can apply these customer appreciation ideas at a mass level and get huge feedback from present customers. 
1. Share Your Customer's Story In Your Website
This customer appreciation idea will cost you the least but will help you to gain lots of social media engagements, site views, and more. If you are in the service business, then you can create a separate web page for promoting your customer's journey. These customers' stories will work as social proof to get more customers for you. 
WooCommerce has a dedicated customer success story page on their main website.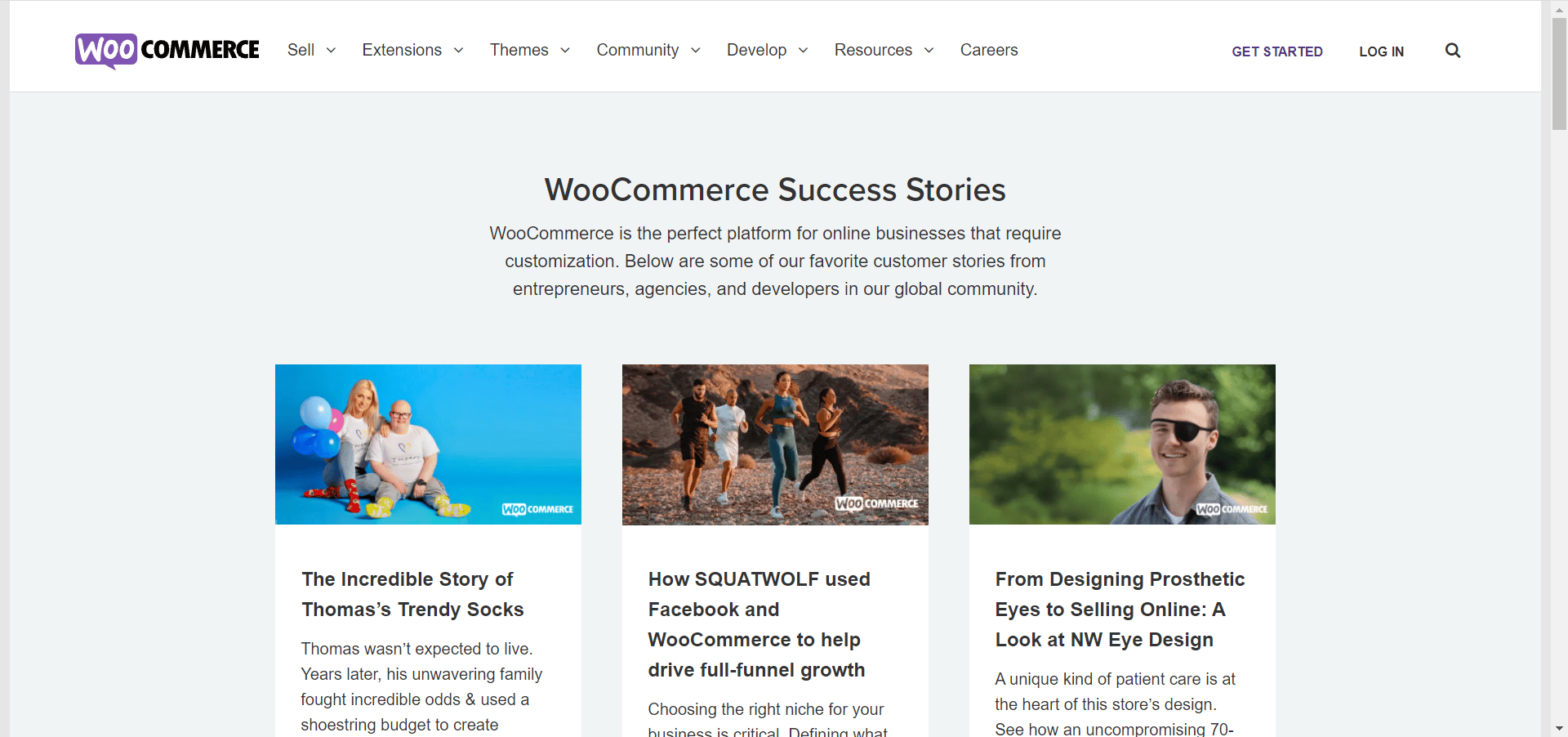 2. Provide Discount Coupons For Company Growth Milestones

This customer appreciation idea will directly help you in boosting sales. Special milestones like 5 Year Anniversary, 1 Million+ download, etc you can provide discount coupons to your customers for premium packages. This will make your customers valued and part of your success journey. 
Here is NotificationX's discount deal for their 30,000+ active users celebration.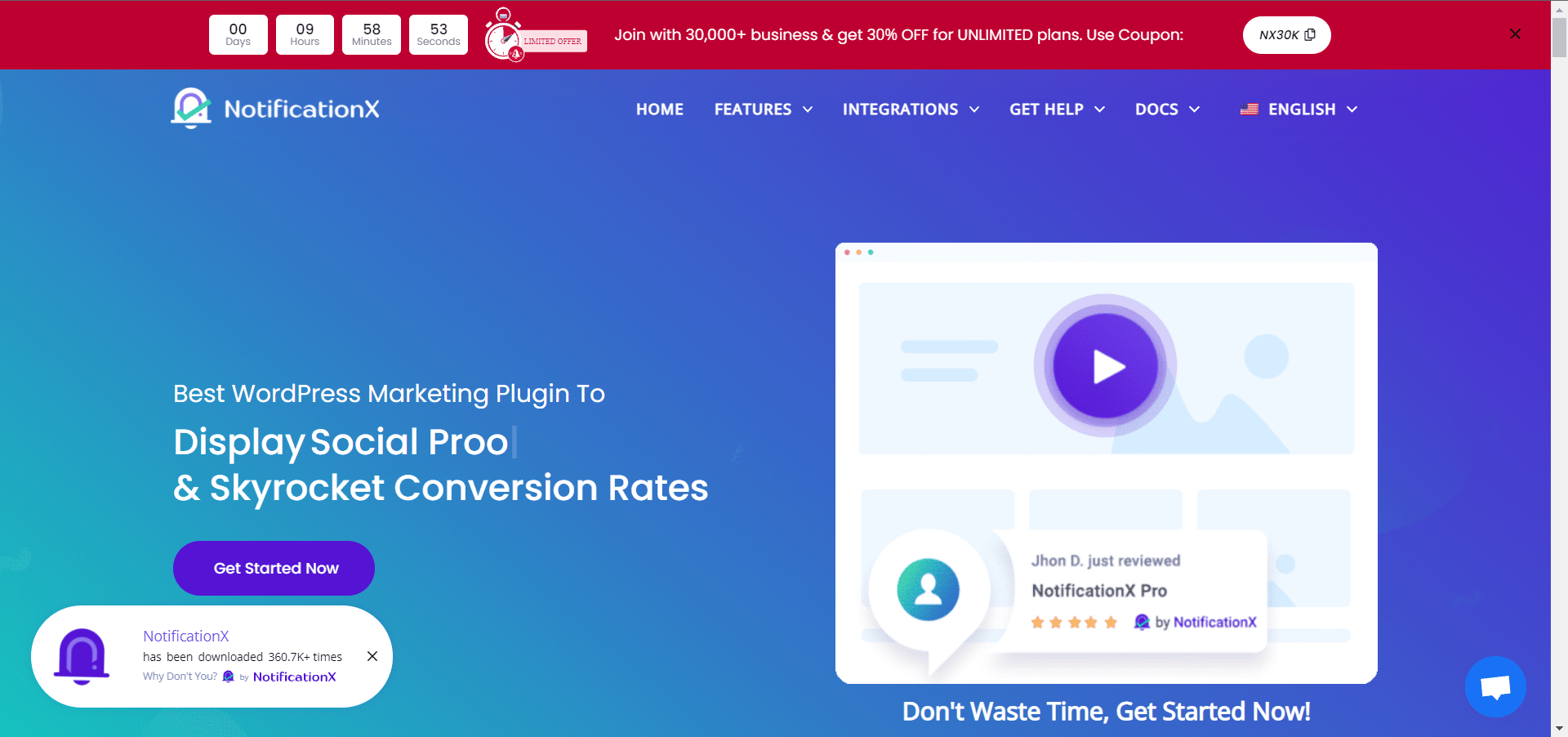 3. Share Your Gratitude Towards Customer Via Social Media
Social media is playing a big part in these days' marketing strategies. Using social media platforms, you can easily get more engagement to your website. In your company's social media profiles in Facebook, LinkedIn, Twitter, etc, you can share customers' profile, images, their experience with your company, reviews, etc. This will also help you to increase your niche buyer persona. 
4. In-Store Surprises For Customers On Their Special Days
This customer appreciation idea is highly practiced in big giants like Starbucks, Sephora, Burger King, etc. At Sephora, you will get a free voucher on your birthday month purchase. At Burger King, they will offer you a discount and sing a birthday song. You can also implement these kinds of innovative yet warm customer thinking gestures into your both online and offline stores.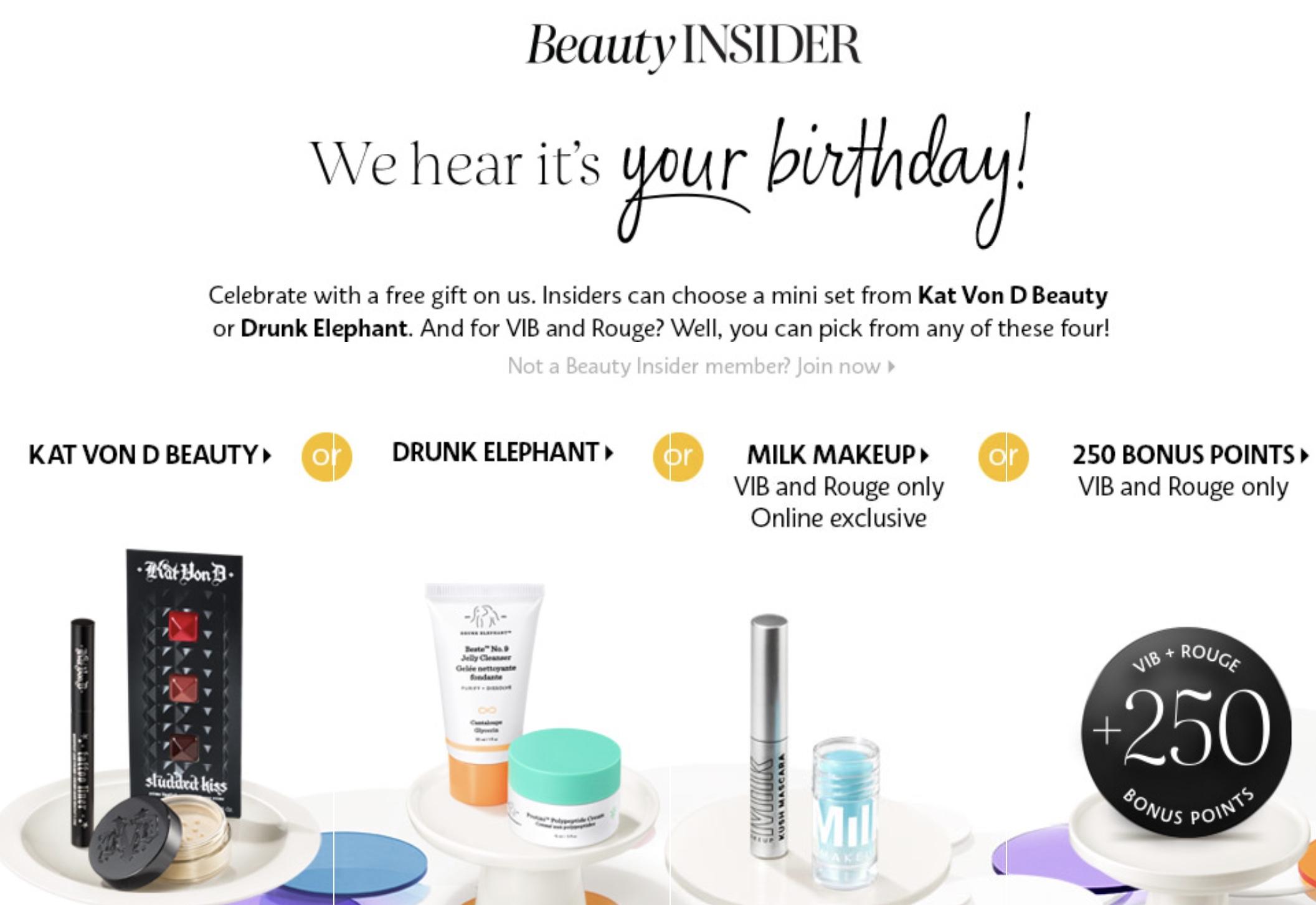 5. Send Appreciation Card Or Gift With Every Delivery
When you are kickstarting your business, this type of customer appreciation idea helps to bloom your business. With every purchase from your store, you can provide handwritten customer thank you cards or customized unique gifts like handmade pieces of jewellery, utensils, etc. make sure your customers' thank you gifts are unique and interesting so that customers can post them on their social media profile and you get more reach at the same time. 
6. Deliver Dedicated Customer Service
You can implement this customer appreciation idea for both products and services. Suppose you create customized furniture, or in the cooking business, etc, you can provide free delivery to your customers. If you are in the customized software business, you can provide a free setup to your clients. These things will cheer your customers to do business 2nd time with you. 
7. Celebrate Customer's Accomplishment With Them
If you provide services like coaching, consultancy, customer support, then you should start celebrating your customers' accomplishments with your team.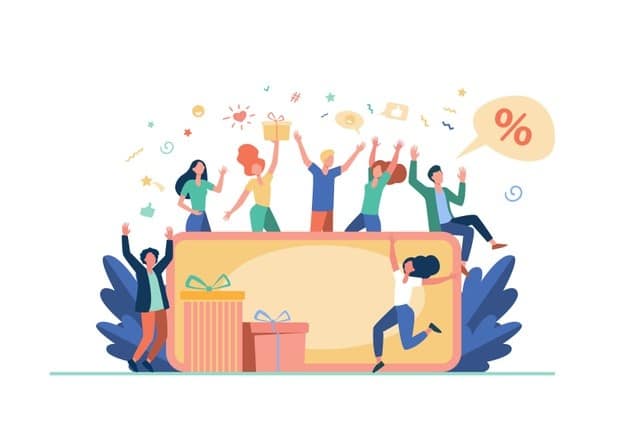 You can create social media posts, or mention them on your websites, and more. This will create credibility about your business among other potential buyers easily.  
Creative & Luxurious Customer Appreciation Ideas To Make Them Feel Special
Here are a few more customer appreciation tricks to help you make your loyal, as well as potential customers, feel appreciated. After all, happy customers make for even happier and loyal supporters. Let's check out these highly trending customer appreciation ideas. 
1. Send Customized Birthday Cakes With Card
Who doesn't love free birthday cake on their birthdays! Giving birthday cakes with custom cards will not only make your customers feel special but also help to promote your branding. International banking company, Standard Chartered sends brilliant birthday cakes to their premium customers every year. You can adopt this customer thanking idea for your premium customers. 
2. Give Personalized Swag Items With Customer Image Or Name
Giving customized swags like t-shirts, pens, writing pads, the mug is another trending customer appreciation idea for these days. It will cost a little, but the happiness your customer will get will be beyond everything. WordPress does this to their core contributors every year. These swags definitely mean a lot to its contributors.
3. Offer Luxury Vacation Trip To Special Customers
Want to let your premium customers feel supreme delicacy and promote other customers to become premium ones? Then you can offer luxury vacation trips to Hawaii, Maldives, and more. 
4. Gift Customers Books On Diverse Topics
It's a good strategy to study your present customers and keep appreciating them with amazing thanking gestures. To make your customers more valued, you can gift them books on diverse topics based on your customer persona. 
5. Brand Loyal Customers Via Billboards & Other Medium
Some customers like being noticed and staying in the spotlight. You can make it happen for your customers easily. When you have a budget to promote your products and services on billboard, or website ads, you can plan to promote your loyal customers as well. Pioneer does it regularly, promoting their premium customers' family photos on their billboards and website.
6. Choose A 'Customer Of The Day'
From your huge customer base, you can pick a customer at random and make  his or her day special. You can offer that customer your premium subscriptions for free, free breakfast meals, visit your organization, and many more. If you keep practicing this customer appreciation idea, this will create a buzz among every customer and work as social proof. 
7. Launch A Customer Loyalty Program
One of the easiest ways to show your appreciation to customers is through a loyalty program – and not just any loyalty program, but one that offers multiple incentives and rewards. You can design the model like this: customers gain points for every purchase they make with you that can be redeemed for a variety of goods or services. Uber runs a loyalty program for their customers. 
Here is the Sneak-peak of the Uber Loalty program from drivers' end.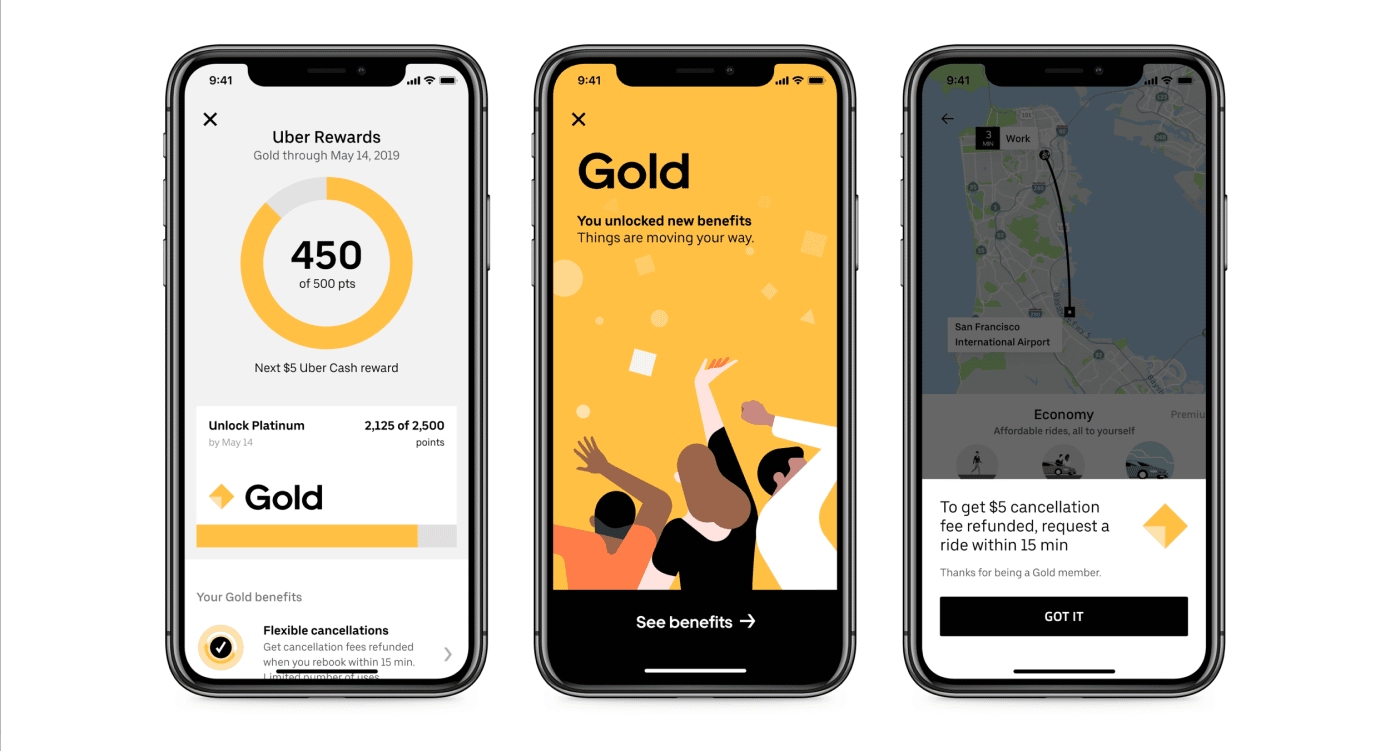 8. Donate To Charity
Donating to charities can help you to promote your brand as well as help people in need. Honor your loyal customers by donating to a local charity. Let them know the good news by sending them a text or an email. Show them how much you appreciate their support with an email or a text message.
9. Ticket To A Sporting Event, Concert And More
Imagine how much happiness you can bring to your customers by offering them tickets to favorite concerts or sporting events! You have a big budget for customer service, you can easily make dreams come true for your loyal customers. To do this, you also have to analyze your individual customer persona and list down upcoming events, and create a promotional campaign for that. 
Toledo Athletics offers ticket discounts for their customers on the 4th July.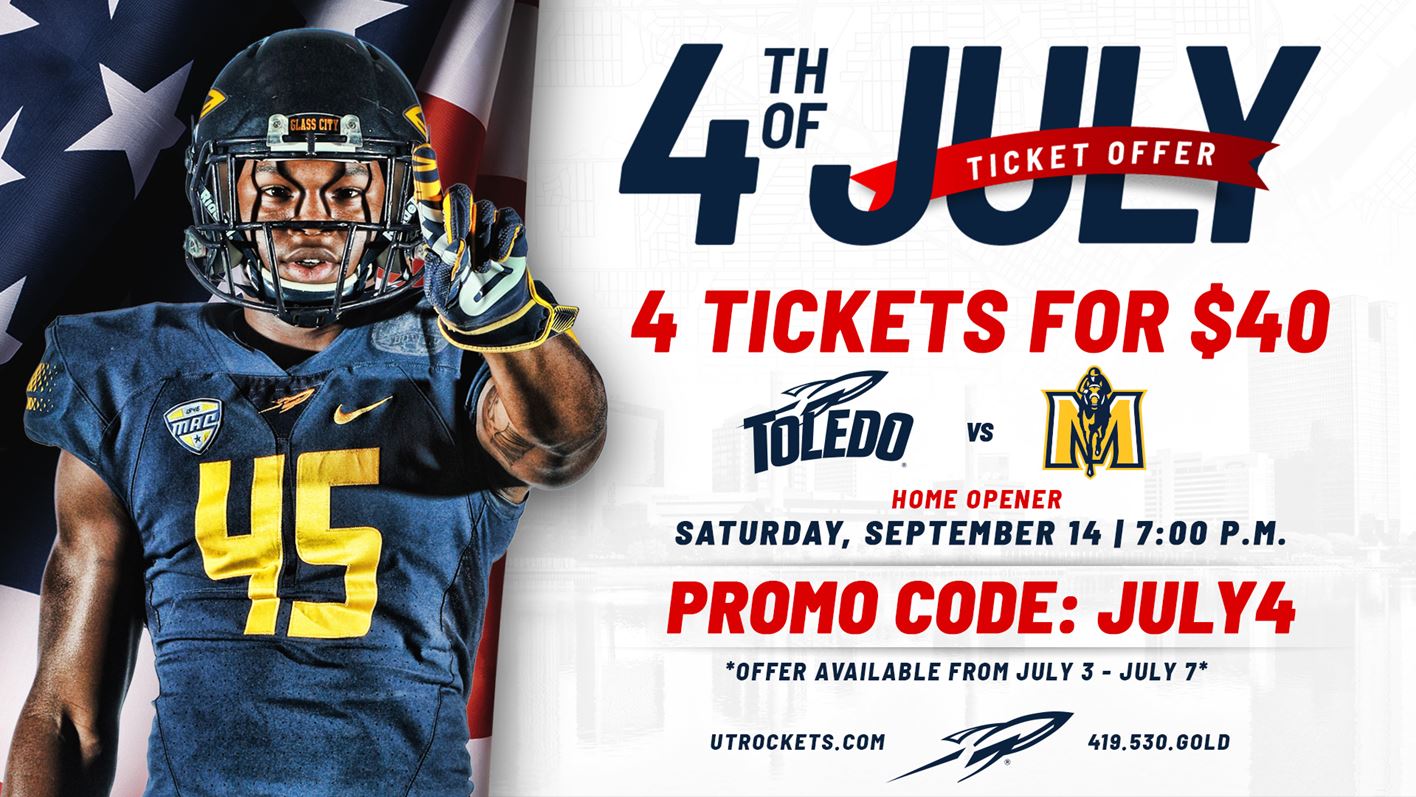 A Small Gesture Of Gratitude Can Take You A Long Way
If you will start implementing these effective customer appreciation ideas one by one, surely it will skyrocket your business growth and help you to create a strong position among your competitors. A bunch of happy customers can help you to take your business the long way. After all, customer happiness is the basic key of customer service. 
Have you found this blog useful for your business? Then don't forget to share it with others.
Also, do mention your thoughts and ideas regarding this topic with us via comments and by joining our Facebook community. And stay updated with the latest content by subscribing to our blog.