According to statistics, 89% of customers are more inclined to buy again following a positive customer service experience. That's why customer support tips are essential for a successful working business to run and maintain a good reputation. In this blog, we've compiled some vital customer support tips to serve as a guide to help you maintain balance in your customer support team.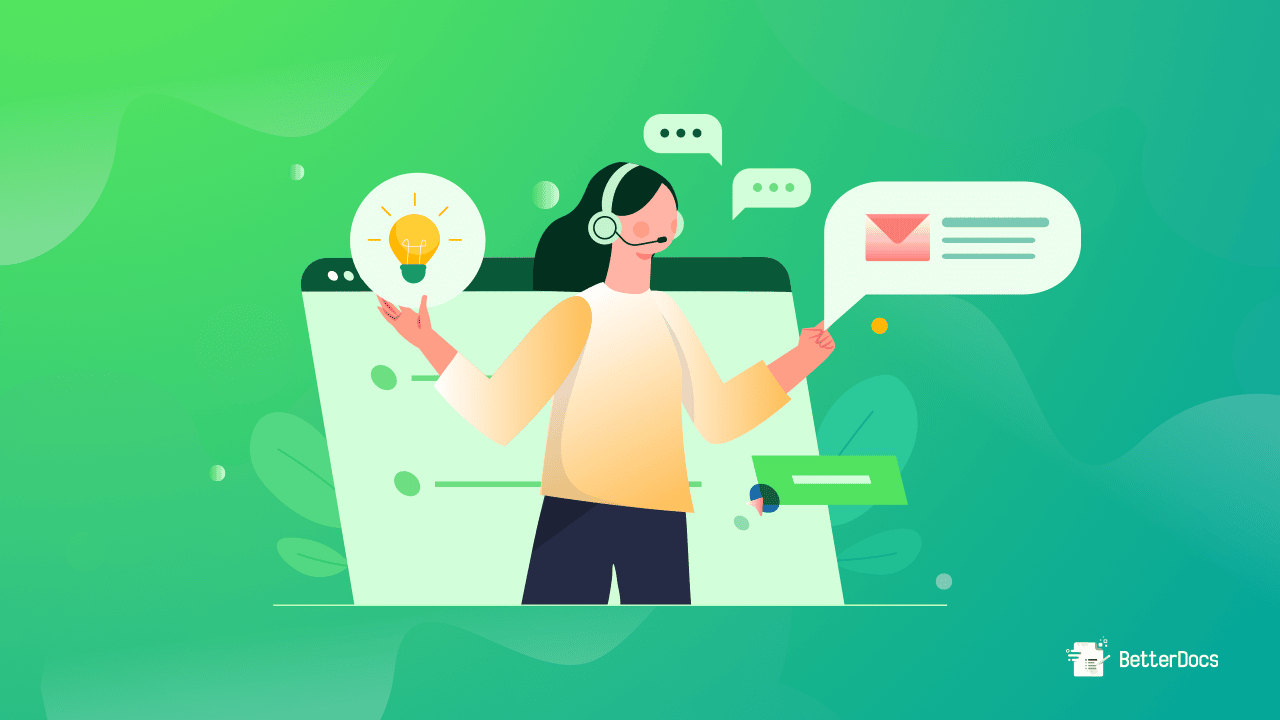 We'll go over why customer service is important for any business and how you can enhance your current customer service procedures in this blog. Let's get started and learn everything there is to know about customer support.
Excellent Customer Support & Things You Need To Know
Customer support generally means any type of assistance to problem-solving or troubleshooting. They usually ensure if their service or product is meeting the primary or secondary objectives for the customers. 
The customer support team must have to possess hard and soft skills to run a successful support system for the business or the company. Customer support is typically seen in IT or eCommerce industries where the ratio of tech-savvy people is low.
You now have a better understanding of the services that a customer support team can give. As previously said, a company's customer support team is its public face. You will progressively build a loyal customer base if your organization is able to properly serve your consumer before, during, and after the purchase. 
A returning customer is thought to be more valuable than a new customer. The best customer support tips might assist you in achieving this objective and expanding your company. 
Automation has become a valuable tool for providing customer support in the modern era. Customers can now spend less time looking for answers to technical questions. However, a well-functioning customer support team is more vital in terms of personalizing service and appearing as devoted as possible in front of clients. That is why a customer support team is essential for any type of business nowadays. 
Top 10 Effective Customer Support Tips For Any Business 
While there are multiple ways of approaches to satisfy your customers with your customer support strategies, here are the top 10 most effective and best customer support tips for your business.
1. Deal With Customers With Patience And Attentiveness
The first and foremost of all the best customer support tips are to keep patient while conducting with the customer's inquiries. This customer support skill is necessary because while you are trying to support your customers, you need to listen to their problems with attention and pay full concentration on their crisis. Instead of treating your customers as numbers, you can use your soft skill to pursue them to cooperate with you.
2. Practice Positive Language And Tone 
Among all customer support tips, this is another soft skill-related tip that can help you level up your customer support. Practicing positive language and tone is a crucial element of the customer support skill set. If you want to avoid any type of miscommunication or subtle misinterpretation, always try to keep a positive tone and language instead of using any negative words.
For example, you want to tell your customers that a certain product is not in stock and will not be restocked anytime soon. Consider the following responses: 
Negative response: "You will not get the product until next month and I can't see it available right now either." 
Positive response: "Extremely sorry to inform you that this product is currently unavailable. But if you want, I can place the order for the next shipment that will arrive next month." 
You can see from the example, how easy it is to maintain a soft tone with positive language while communicating with your customers. Our best customer support tips are to create a basic outline for responses and work on that every now and then. 
3. Enhance Better Problem Solving Capability
The customer support team must first develop critical thinking abilities in order to solve problems more effectively. The ability to think critically can assist them in recognizing potential problems that consumers may be experiencing and asking basic questions in response. It's also among the best customer support tips to take notes when the customer is presenting their problem. Practice going over everything again and looking for answers. A well-functioning customer support team's major motto would be to deliver the best solutions to their consumers while making them feel welcome.
4. Make It Simple For Customer To Reach Out To You
Many companies design their websites in such a way that customers cannot find their contact info in the right place. You might have seen people straight up googling the contact page of their desired company website. Thus the process of contacting the company becomes hard for their customers. 
By making this process simple, you can place the contact form in a convenient place or use the live chat option so that customers can easily communicate with the customer support team. 
If you use WordPress, consider BetterDocs' instant answer chatbot, which allows clients to find their own solution just by searching for it. This fantastic feature will relieve your customer support team of extra stress and make them more productive right away.
5. Encourage Self-service Support For Customers
Research says that more than 60% of customers prefer to find their own solution from the company website instead of directly emailing or calling the customer support team. In that case, the best customer support tips will be to encourage your customers to help themselves by creating a detailed knowledge base for them. By implementing this step you can constantly provide customer support and meet customer satisfaction. Thus customer retention rate will be increased as they will be receiving customer support 24/7.
BetterDocs – the ultimate knowledge base plugin allows you to perform all of this in one place. For your customers, you can create several knowledge bases depending on different parts of your service. You can improve your website's ranking by generating detailed and keyword-rich documentation. You can also use these documents to train your freshly hired employees. If you're under a lot of pressure to run a smooth customer support system, BetterDocs plugins can help you balance it out with knowledge base features.
6. Increase Team Collaboration For Fastest Customer Support
Any company's ability to provide good customer support relies heavily on team collaboration. As the best customer support tips, we recommend that you improve team collaboration. Assume a consumer has contacted the customer support team with an issue. Your clients will not be patient enough to wait this long if you seek a solution from other members and do not get one on a timely basis. Just because your team isn't working together, you can lose an important customer right away. That's why, in order to deliver excellent customer support, you'll need to work together as a team.
7. Provide 24/7 Active Customer Support Policy
The most effective and best customer support tips will be being active 24/7 to provide customer support. Most successful companies follow this tip to maintain their quality of customer support. You can collaborate with other companies or partner up with others for customer support. If your company has a team expansion plan, you can consider recruiting remote employees who can work for you for providing customer support. 
8. Admit Mistakes When Necessary 
When dealing with customers, all customer support teams encounter complex issues. In these important situations, the customer support team must admit any mistakes they may have made. Because, as previously said, the customer support team is regarded as the company's face, this strategy will immediately save the company's image and reputation. The support crew must accept responsibility for their mistakes, and they must admit any inconvenience that caused the consumer any problems in order to save the situation.
9. Maintain Balance Between Automation And Personalized Support
Even though we are in the golden age of automation, individual support from the support team is still quite valuable. Customers prefer to engage with real people rather than chatbots when they need troubleshooting or other assistance. A customer support system must find a balance between automation and individualized care to make them feel welcome. Of course, chatbots and instant responses can help your customer support team, but one of our best customer support tips is to engage with individual customers on a one-on-one basis to improve your company's customer service reputation. 
10. Continually Improve Customer Support Strategies
To stay in business, the best customer support tips are to regularly improve your support strategies. Customer support culture is evolving every day all throughout the world, which is why you must stay current while introducing new customer support techniques. Adapting and adopting a new method to dealing with clients is the most significant and necessary customer support tip out of all the customer support skills.
Bonus: Create Detailed Knowledge Base Using BetterDocs
You might be curious to know how to create a knowledge base while also employing instant answers on your website. BetterDocs WordPress plugin brings you the solution to all of these and lets you create multiple knowledge bases to elevate your customer support. It has an inbuilt search bar where your customers can search for their desired documentation. With its easy-to-use instant answers feature, customers can directly ask for solutions too. You can install this amazing knowledge base plugin on your WordPress website and get your hand on some amazing customer support management tools.

Hope you find this blog helpful with the best customer support tips to implement in your customer support policies. If you want to read more blogs like this, you can subscribe to our blog and share your thoughts with others by joining our Facebook community.