FAQ is an acronym for Frequently Asked Questions. In fact, an FAQ page is an essential feature to have on your site. Why? Because FAQ pages can attract new traffic to websites through organic search and direct them to related sites – most commonly detailed blog pages and product pages that are directly linked to the topics being handled. In today's blog, we will talk about 12 fantastic FAQ page examples for your WordPress site.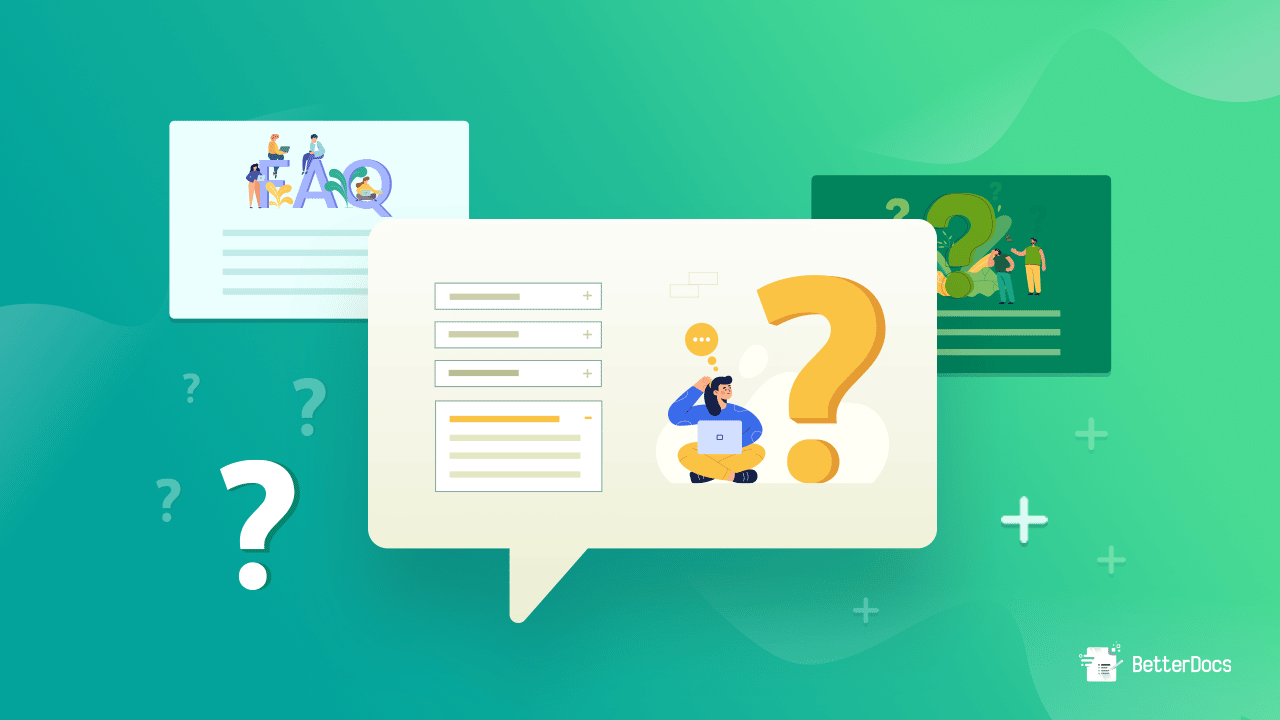 Why Is It Important To Create Informative FAQ Pages?
FAQ Pages allow you to address particular questions that your consumers may have about your company. These commonly asked questions also provide an additional means of reaching out to and connecting with your potential customers. As a result, it is one of the most crucial components of your site marketing.
Several companies are frequently bombarded with the same inquiries from various customers. And they consistently ask the same questions, such as "Do you take visa cards?" Similarly, "How to cancel my subscription?"
Every day, most online support staff spend hours of their valuable time addressing general queries. With FAQ pages, these issues can be easily prevented by including a FAQ section on any website.
Consider how much energy and cost a company can save by letting customers educate themselves with a crystal clear FAQ page.
12 Different Examples Of Effective FAQ Page For Your Website
There are tons of famous companies that are using fantastic FAQ pages for their customers and you can take a great deal of learning from them. Take a look at some of the most prominent ones down below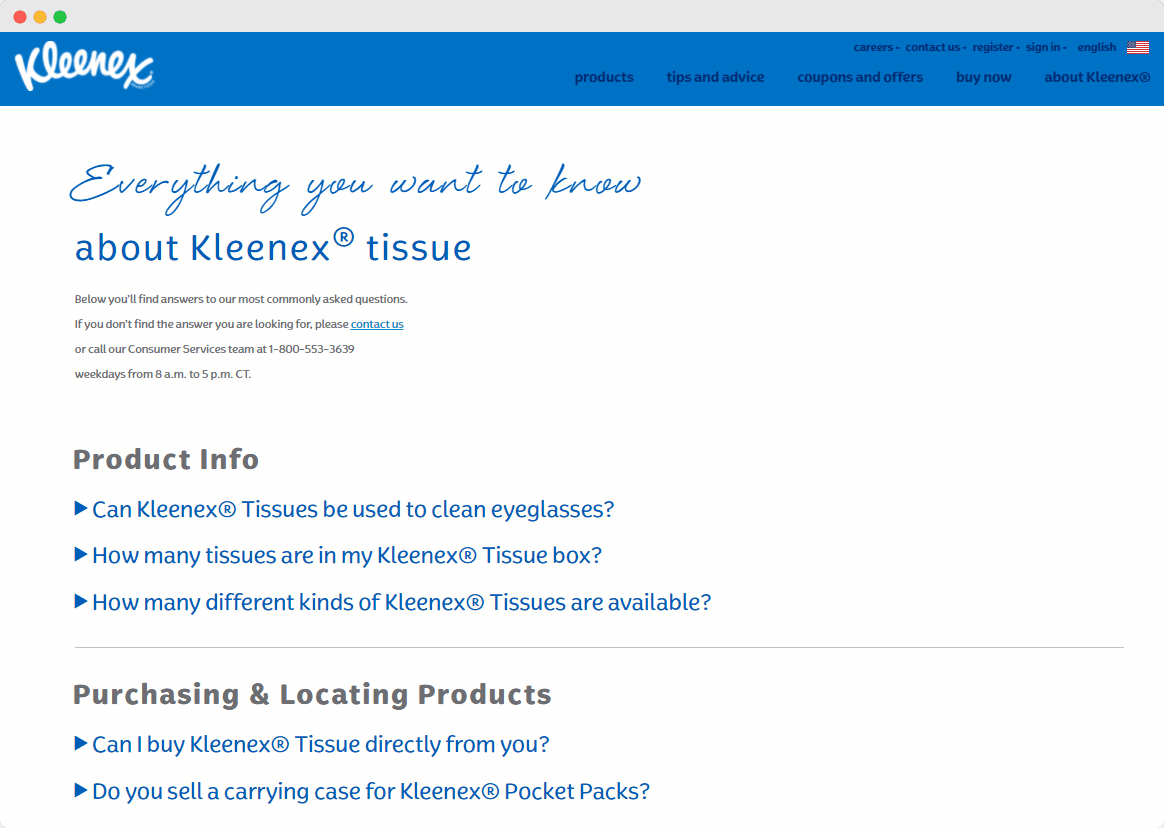 The Kleenex FAQ website is brilliant because of its subtle marketing. There is exactly the right amount of bluish accent for their brand and the creative font is stylish without being excessive. The website properly categorizes frequently asked issues and provides contact information for their customer support line if your query isn't answered here. 
If you are not a fan of support line calling, Kleenex also has a scheduled mailing system to aid you in any of your problems.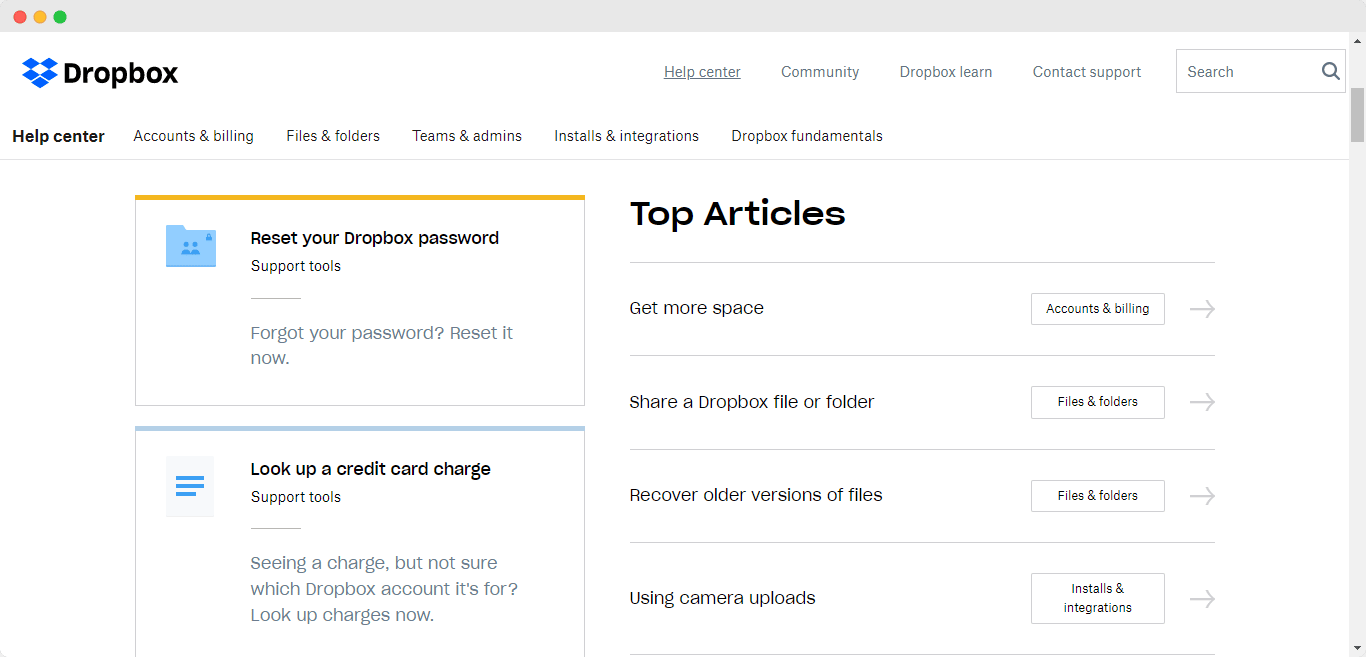 Dropbox's thorough yet simple FAQ website fulfills all the requirements. The page features a large, colorful search bar that encourages users to use the tool rather than scrolling for answers. The top of the page contains links to its highlighted FAQ pages, which are most likely the most popular or newest. Many subjects are included below with brief explanations to assist readers to find answers quickly.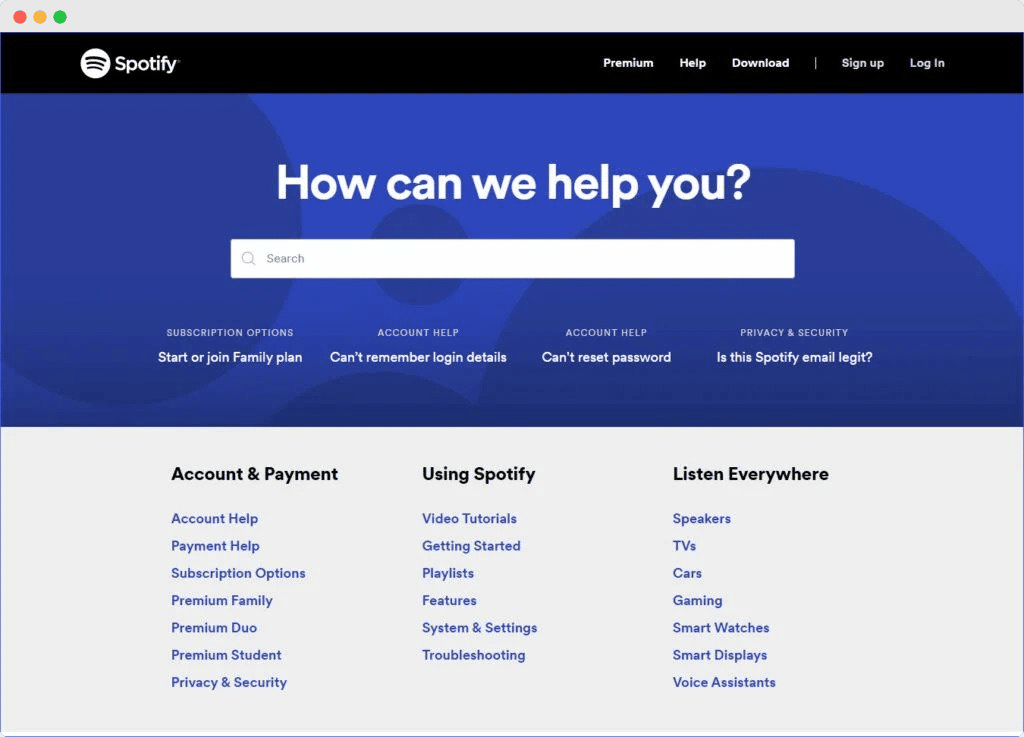 A robust search bar is a beneficial feature of any FAQ page. What Spotify has done is that they have included four of the most often asked questions under the search bar. It's fantastic that these questions have been highlighted and classified.
Spotify is one of those organizations that does everything possible to address questions before connecting you with a customer support representative. An excellent FAQ page assists them in achieving this goal.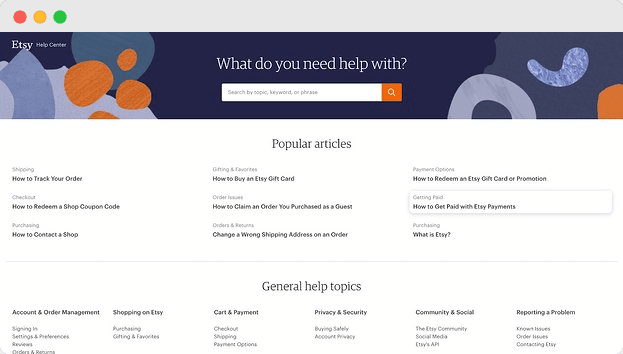 Etsy is an American e-commerce company focused on handmade or vintage items and craft supplies. Because they operate as a back room for their sellers as well as an e-commerce storefront for their customers, the FAQ is divided into two sections: "Shopping on Etsy" and "Selling with Etsy." Each question is linked to an article that provides detailed answers.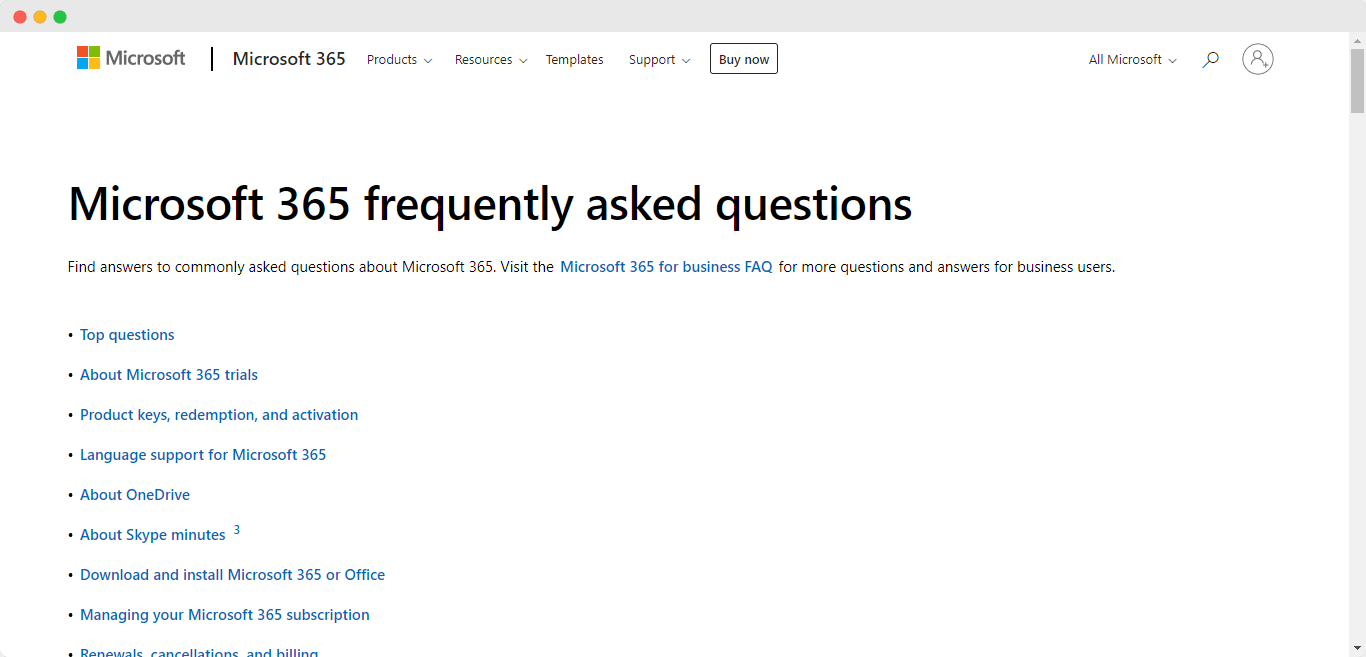 Microsoft offers a FAQ page that is built with a fantastic yet minimalist design. The landing page simply displays headings with plus signs underneath them, such as "Windows" and "Office." When you select the drop-down menu, a list of questions connected to the topic appears.
Microsoft does not usually provide any search bar. They just simply provide the questions and answers for each category because there are only 26 in total.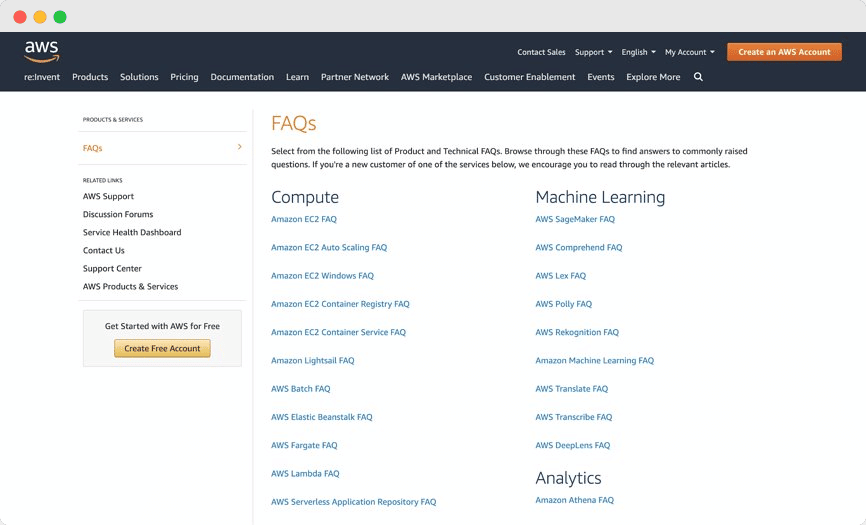 The key to providing excellent client service is easiness. And thankfully, Amazon Web Services keeps things simple. It's quite effective and simple to use. Given the breadth of the company's offerings, all of their most frequently asked questions could not be answered on a single website. So AWS uses its FAQ page to direct visitors to specific pages for each of its services.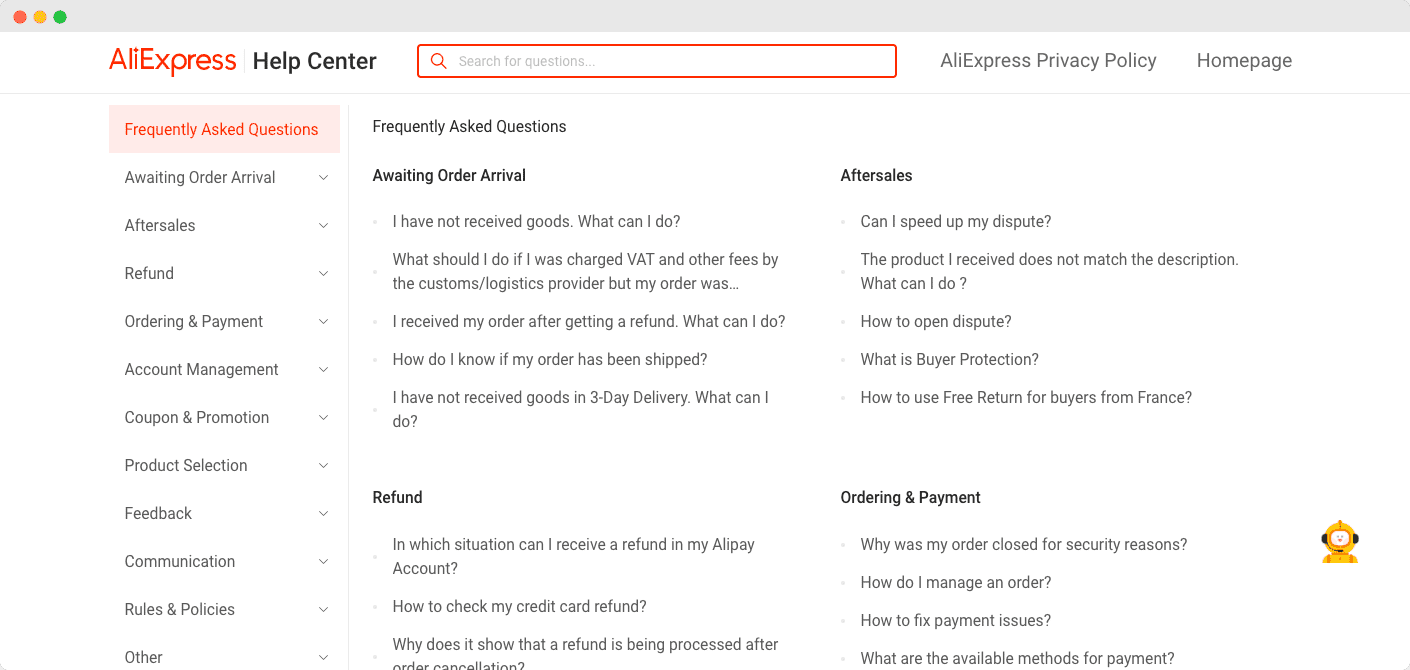 AliExpress features a robust yet simplistic FAQ section, which is a fantastic thing for any newcomer. The categories are simple to read, which is sometimes all that is required for a FAQ page. Furthermore, they constantly add important questions and they are very customer friendly. If they can't reach you by mail, they try to contact you by phone or social media which is a very wonderful approach.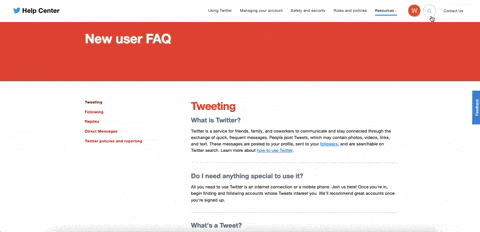 Twitter offers various FAQ sites dedicated to certain topics in its knowledge base, such as Debugging & FAQs, and Authentication. Twitter publishes the most frequently asked questions on their New User FAQ page, which is properly sorted on the sidebar into several categories such as "Replies" and "Direct Messages." They also offer a sleek and aesthetically attractive search bar that has a dynamic scrolling feature and takes visitors to articles in their knowledge base to assist consumers to navigate this part and discover precise answers.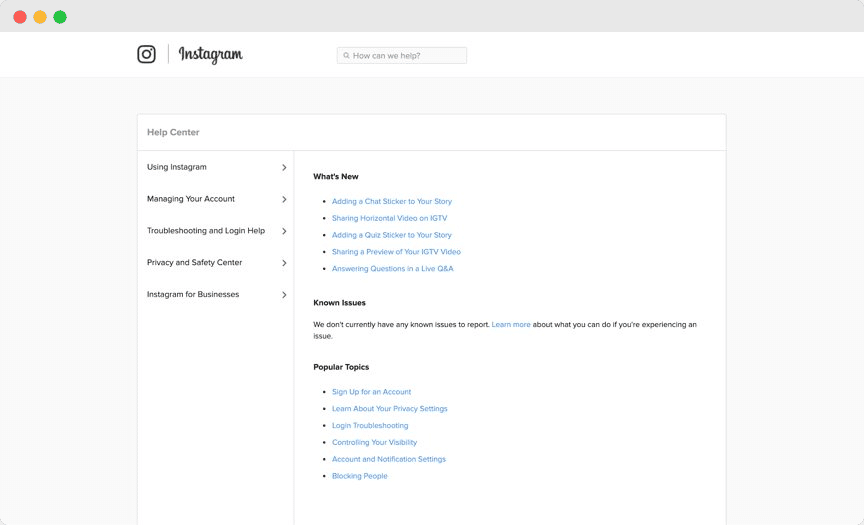 At first sight, it appears the Instagram FAQ page could be a little daunting for the firstcomer. As we all know,  Instagram is a creative platform. However, following more studies, their content is pretty outstanding. They include a "what's new" section that discusses recent app upgrades, which is a typical feature among the app community. The classification is basic yet thorough, and the "known issues" segment relieves the customer care team of the burden if there is a known glitch.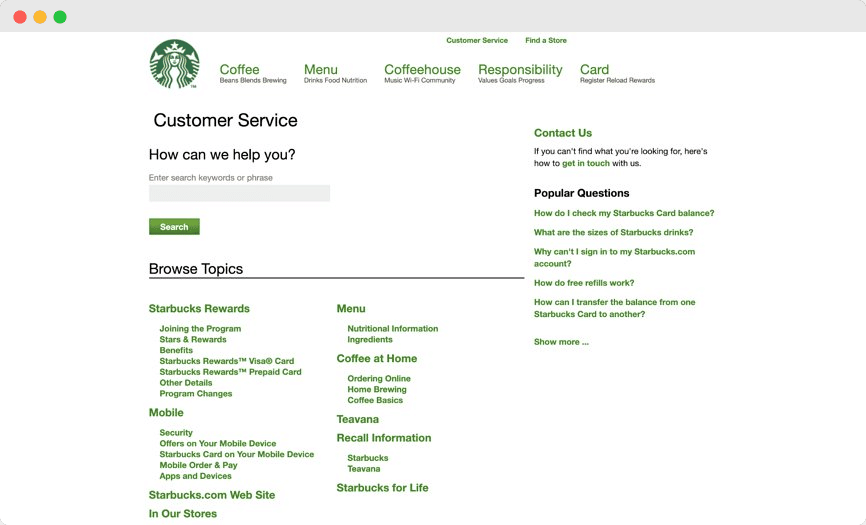 Among all the FAQ page examples we have discussed, Probably Starbucks has the most beautifully designed one with its signature logo and color. Starbucks does an excellent job of dividing all of the questions methodically and putting them above the important sections. With a popular questions sidebar, a search bar, and basic categorization, their FAQ area hits all the requirements. From a design perspective, this FAQ page can be a phenomenal example.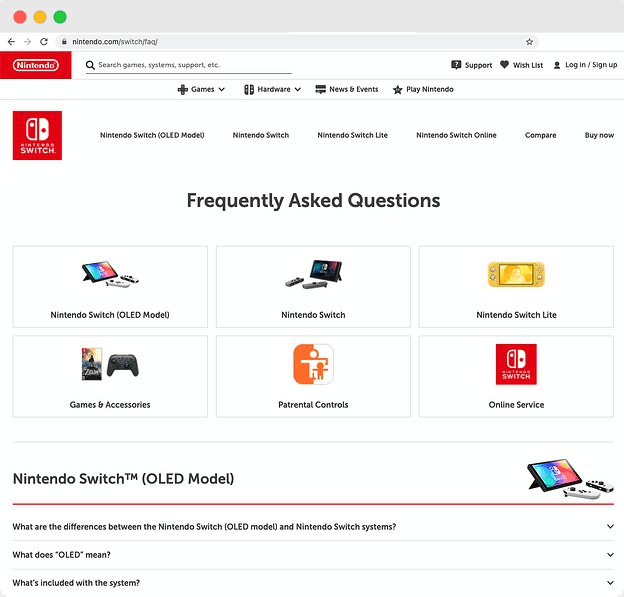 Nintendo Switch is probably the most famous FAQ section for console gamers. Their UI is very pretty and the questions are properly categorized as you can see from the picture. Their FAQ page gives an easy yet in-depth difference between various models because in terms of features and requirements various Nintendo models vary in gaming performance. 
There is also a separate section for any type of custom build and all the difficult parts are easily described with easy Q/A sections.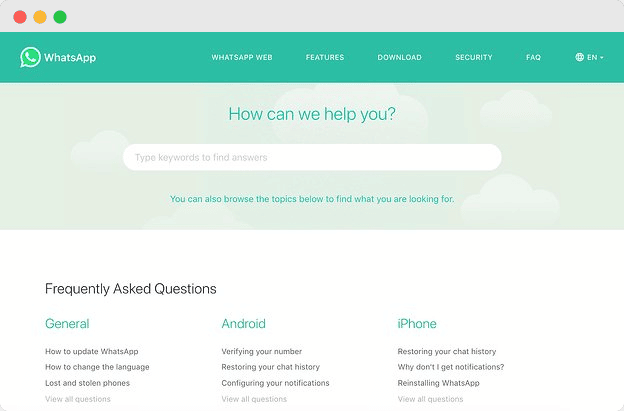 WhatsApp's FAQ page features a relaxing, green color palette that compliments the company's identity. Aside from that, there are no gimmicks on this straightforward FAQ page. There is a clear search box where you can write in keywords or terms. The broad product categories are shown below, along with links to three frequently asked questions or themes. By tapping the proper link, you can view all questions within a topic.
How To Create Your Own FAQ Page On WordPress?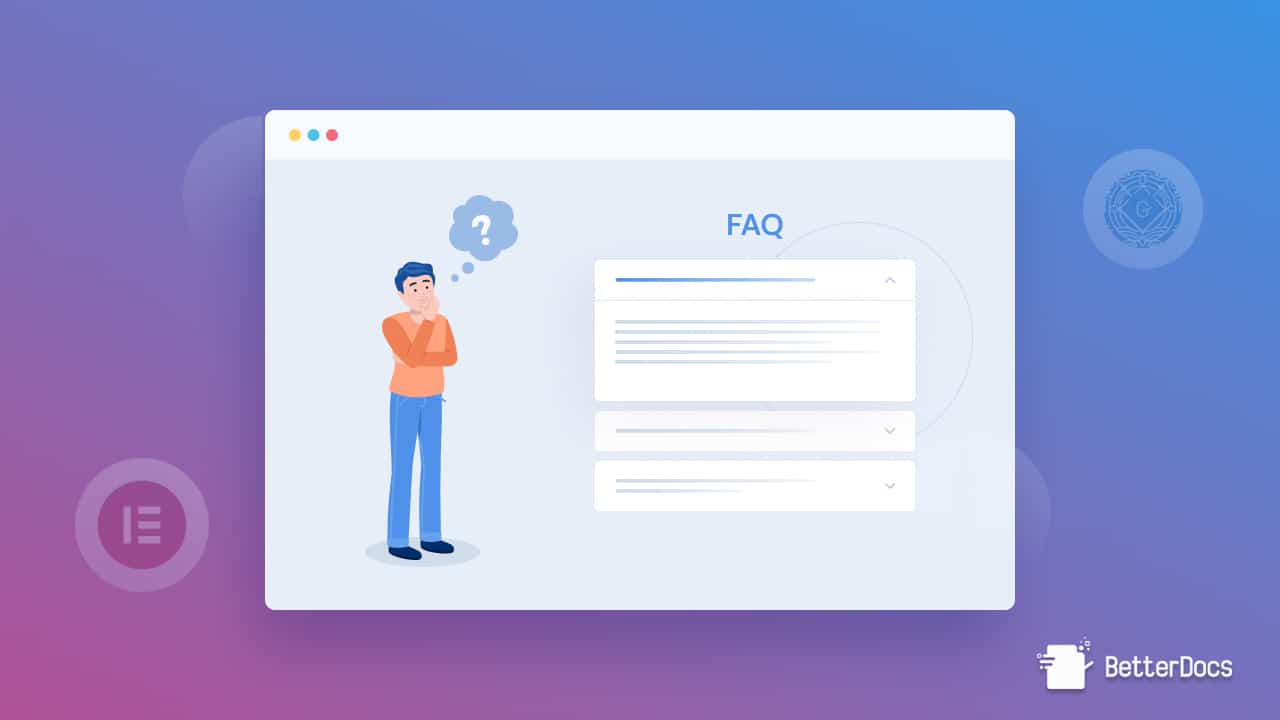 Knowledge base or FAQ, are very important for any business especially if you heavily rely on online products or services. Whether it is home furniture or SAAS tools, you must ensure that your users can get solutions to their questions as soon as they surface. At the same time, it is necessary that you provide answers to their inquiries without engaging in a lengthy dialogue.
This is where a well-built FAQ page combined with a knowledge base can aid you in a long way. With BetterDocs knowledge-based plugin you can create any FAQ page or knowledge base with a single click. You don't have to mess around with any complex coding. If you've compiled a number of essential questions for your consumer, a knowledge base solution like BetterDocs is an excellent choice.
Provide Superior Online Support By Designing Advanced FAQ 
An FAQ page can save your employees time while also providing clients with the information they require. We hope you'll utilize this list to create your own FAQ page that will provide your consumers with exactly what they're searching for.
Give your feedback in the comment section. Subscribe to our blog and join our evergreen Facebook community for more exciting updates.