Looking for an easy solution to create a detailed FAQ in Elementor & Gutenberg for your WordPress website? Your first priority should be to find the best possible way to add important information and enhance the user experience on your site. To ensure this, you must be prepared to instantly provide answers to any questions that visitors and users frequently ask or might have in their minds. Want to know how? We are right here to help you.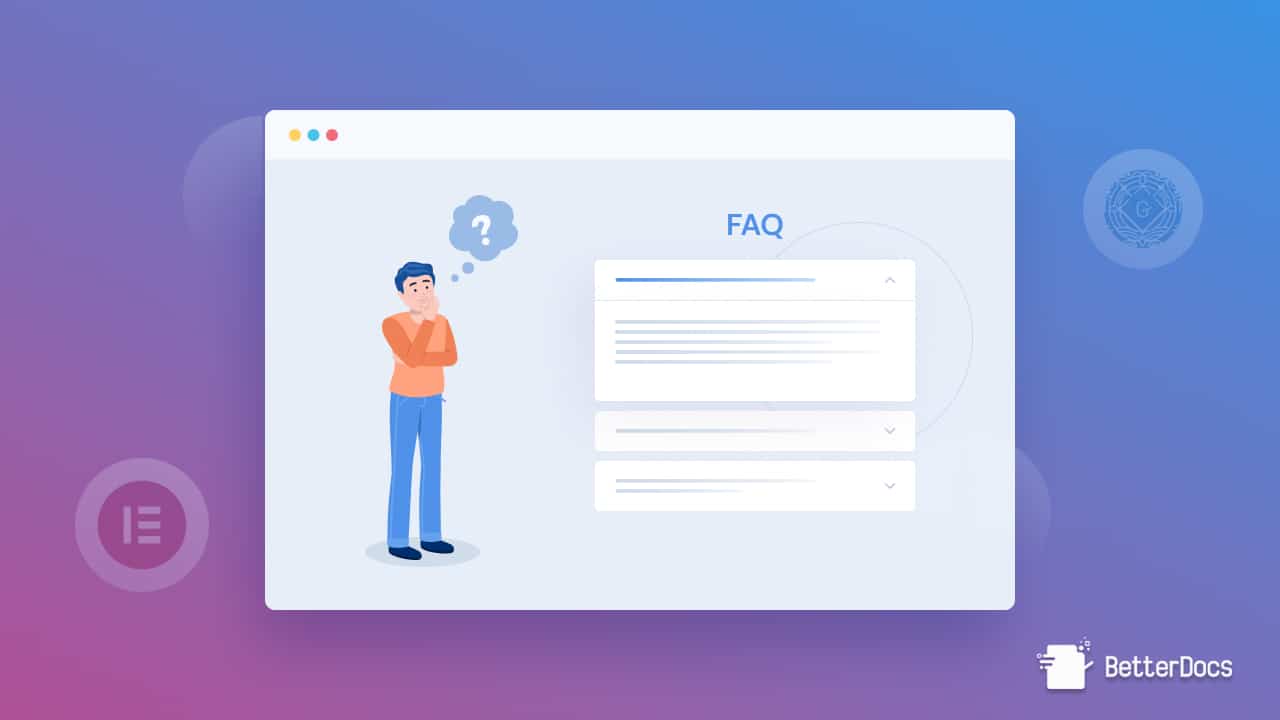 No matter how good your website is, if the visitors with queries do not find their answers easily they will get annoyed and may leave the site as well. Because most users do not want to create support tickets for small issues and wait long hours for the customer service team to reply to them. So, the best solution to this problem is to add a fully responsive and eye-catching FAQ section or page on your site that your users can instantly access.
5 Reasons Why FAQs Are Important For Your Website
Frequently asked questions (or, more commonly known as FAQs) are a series of questions about your product or service that viewers seek to know most often. Presenting FAQs with proper answers that users can find instantly from your site is a great way to increase customer satisfaction. It is also a motivating factor for generating positive impressions among the visitors.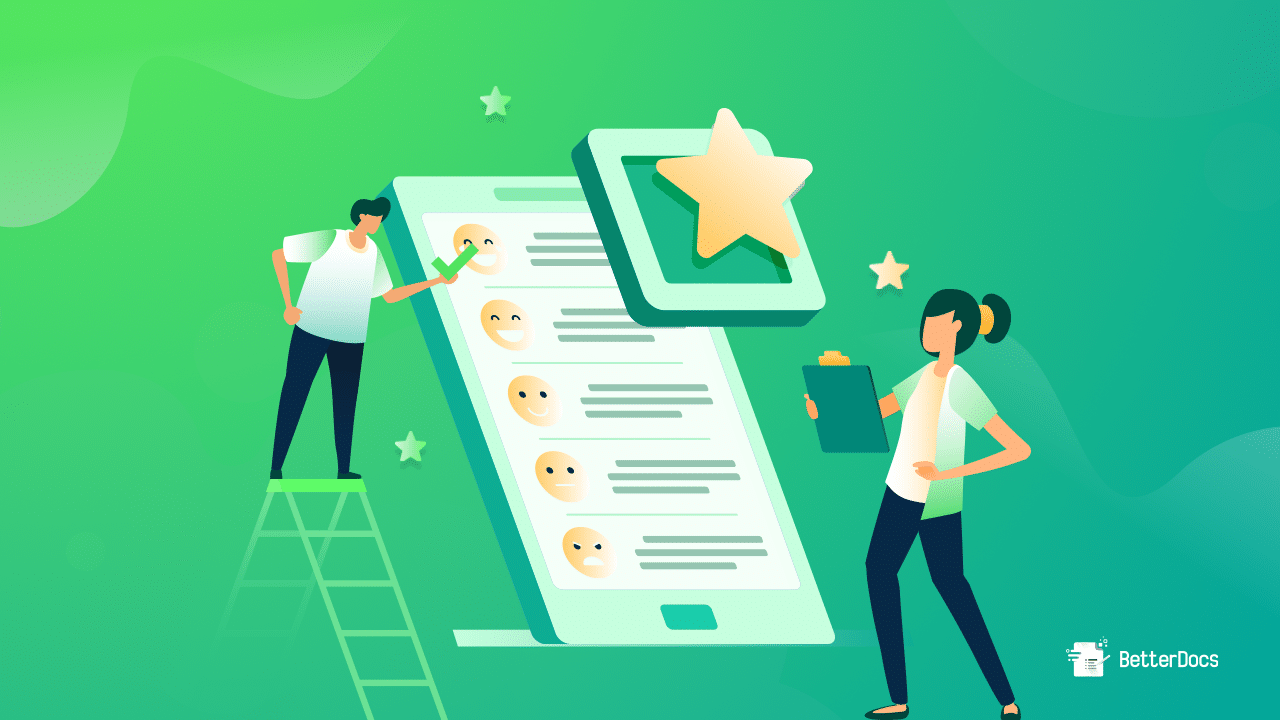 So if your website doesn't contain a dedicated FAQ section, you probably should think about creating one. Here are the top 5 reasons why FAQs are important for your website to make it stand out.
🎯Increased Organic Search For Better Ranking
FAQs are not only for answering questions about your company but you can also answer about your industry and the related marketplace. These types of questions can help others who do not even know about your website find your company and come to know about your product through their search queries in search engines, like Google, and Yahoo. This will not only increase the flow of organic traffic to your site, but also the click-through rate of your site and conversion rates, and will help your website rank higher.
🎯Quick And Spontaneous Customer Service
Presenting answers to the frequently asked questions can also substantially increase the efficiency of your customer service by reducing support pressure. Actively attempting to answer questions that your site visitors may have can provide you with additional insight into your customers' requirements, desires, and issues.
If you particularly create a dedicated FAQ page or section on your site, your customer service team can spend time on other important issues. This positively affects every element of your organization, from product development to marketing to customer support.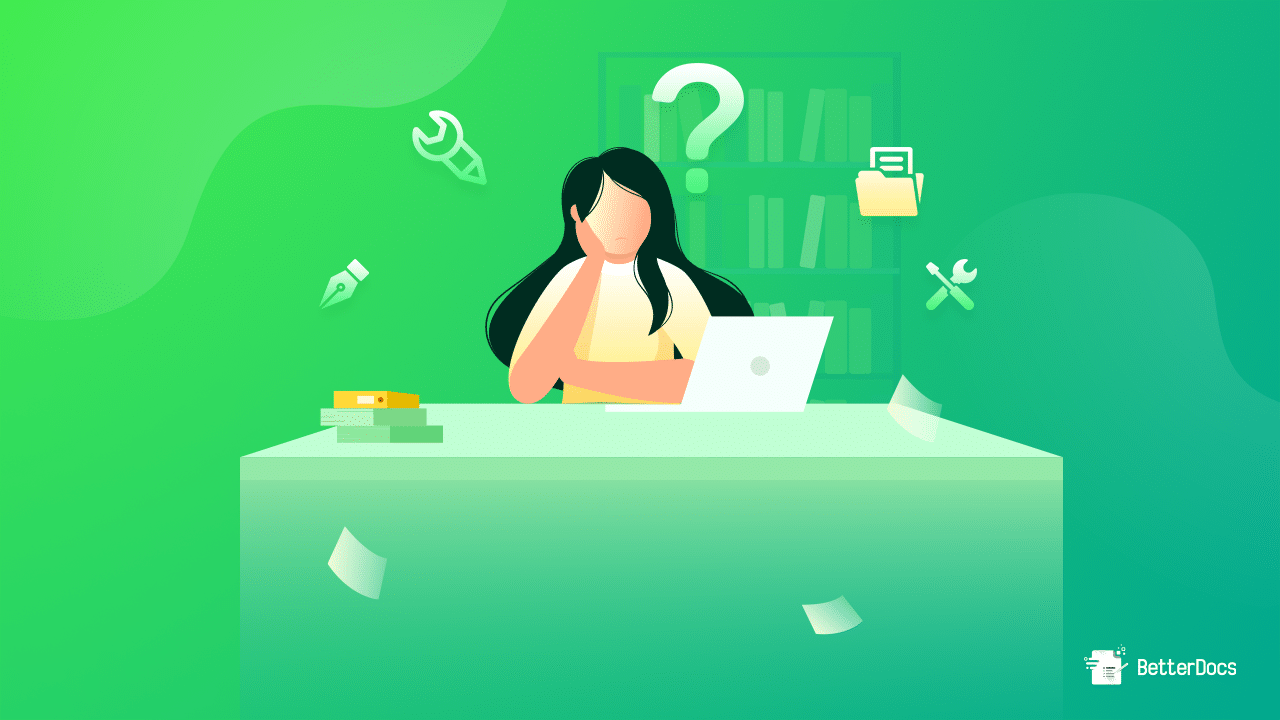 🎯Enhanced Trust And More Credibility
FAQs answer the specific queries of your visitors and customers about your business, product or services that are asked most often. For example, 'Can I easily customize the design of this product?' as you will find in our FAQ section.
So, when your website reflects that you are concerned about their queries and issues, and are doing your best to ensure the best customer experience possible, they feel motivated to put their trust in your service and your brand. This also helps them to make quick decisions on receiving your service or purchasing your products, as they know that you have answers to their queries.
🎯Easy Navigation And Customer Satisfaction
When your website has a well-organized FAQ page, it helps the visitors to find answers quickly as they will not have to waste time searching for what they're looking for or wait for a member of the support team to reply to their support tickets.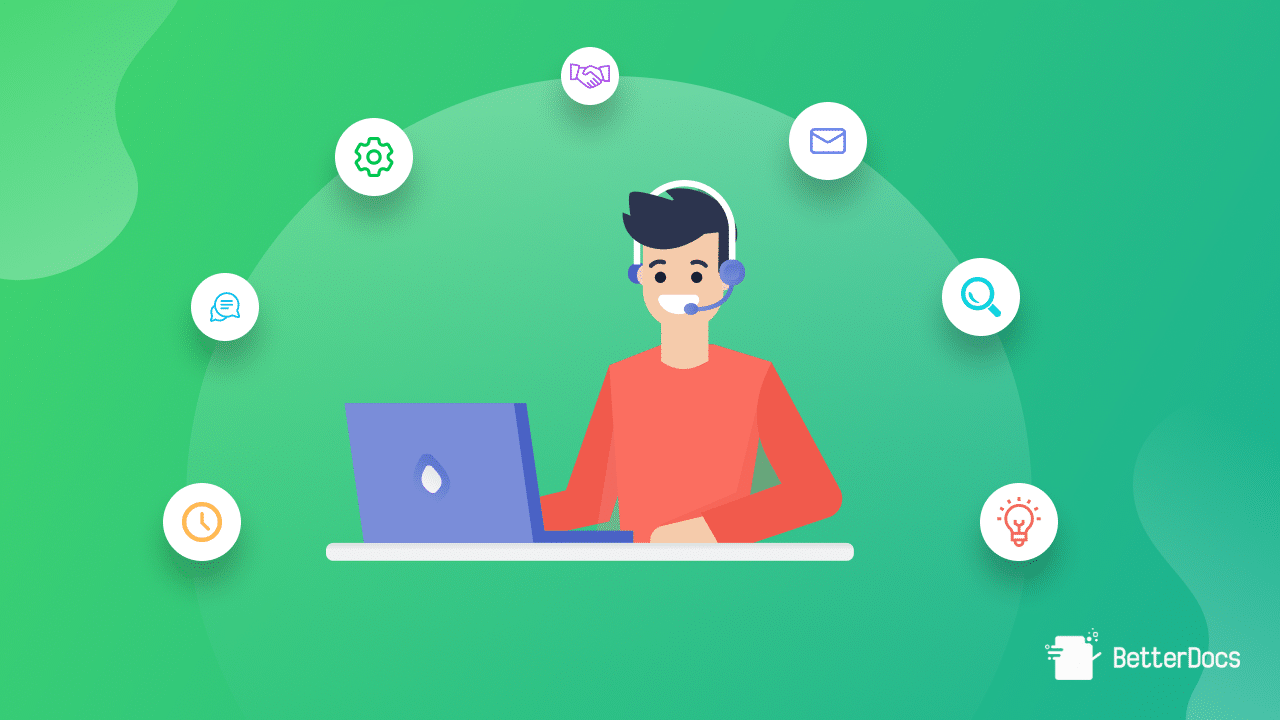 Thus navigation gets much easier and quicker. If your visitors find their answers to commonly asked questions organized on your website's landing pages, they will not have to wait for your response and will be satisfied with your company.
🎯Improved Search Engine Result
An FAQ page can direct the users where they need to go, be it a product page, blog page or shop page. This scales-up internal link-building which is an essential factor to boost your scores in search engines. So, if you maintain FAQs nicely on your website, it will work as an accelerating factor in upgrading your SEO score and visibility on search engines as we have just mentioned above. The best way to do that is by organizing a visible FAQ in Elementor & Gutenberg for everyone to check out with ease.
How To Write A Good FAQ Page For Your Knowledge Base
Knowledge base is a published compilation of documentation where we can find answers to frequently asked questions (FAQs), user guidelines, directions for solving technical problems, and many more. To learn more about knowledge base systems, check out our blog on 'Top 7 Use Benefits Of Knowledge Base Tools For Your Business".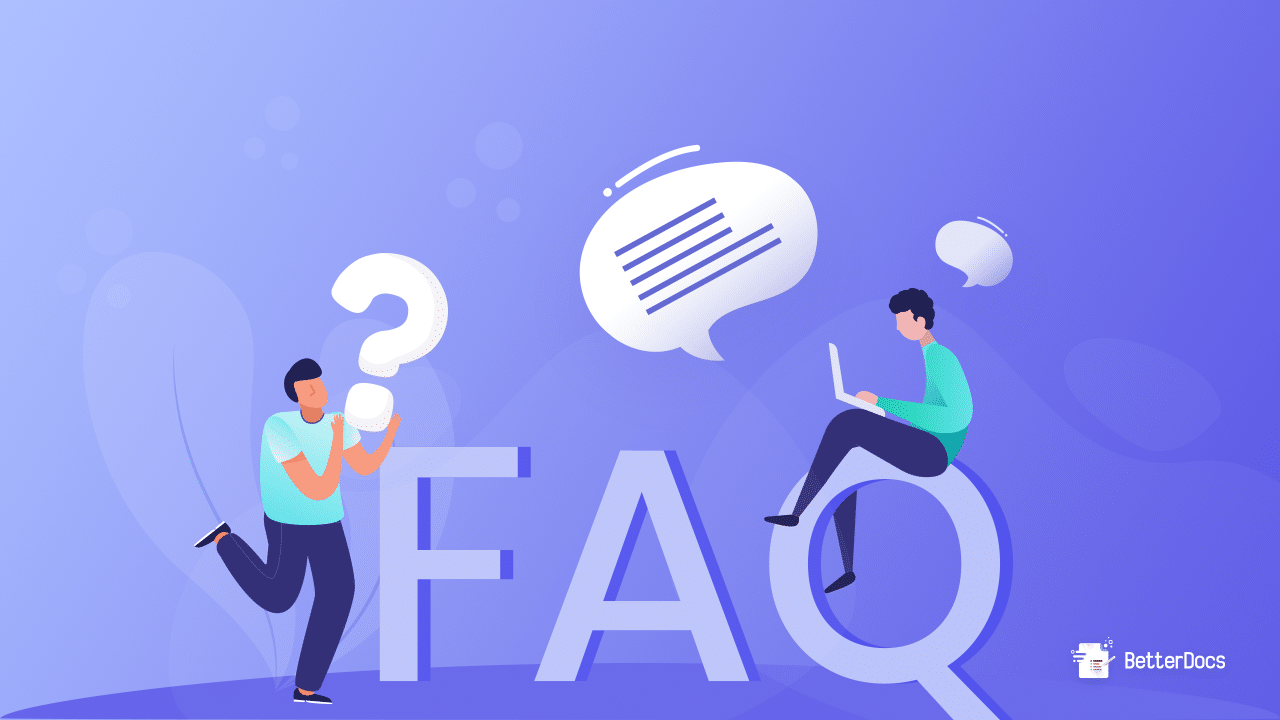 By now, you already know how important it is to maintain a properly organized FAQ section. Informative and resourceful documentation of FAQ is important to provide your customers with a better support guideline. So, if you can manage a knowledge base for all your documentation of FAQs in an organized way, things will get much easier for you to provide better customer service.
Before creating a FAQ in Elementor & Gutenberg, there should be a special focus on your target audience and you should research properly on which types of questions need to be displayed for the best results. Based on your purpose and customer's need, there are some guidelines for a good FAQ page:
✅ Focus On Proper Keyword Research
All FAQ documentations need to have a focus keyword which is necessary for better search engine results of the documentation. Your keyword is a crucial factor when you want to maintain FAQ. Therefore, doing efficient research on keywords is a must. Before creating FAQ and writing answers, keyword research must be done properly. It will help your FAQ page rank higher. Using a long tail keyword is an effective way to boost your optimization effort.
✅ Clear, Concise And Insightful FAQ
When you are answering the FAQs, you must keep it clear, concise yet insightful. You have to make sure that you answer the questions you are listing precisely with all the necessary information. If your answers are vague and too lengthy, viewers are most likely to get confused as well as annoyed. You need to link back to the products or services you are offering and other pages if needed, to more detailed data as informative as possible.
✅ Proper Formatting To Organize FAQs
Online attitude, especially when it comes to receiving any service or making purchase decisions, requires quick, to the point, and easy answers with prompt solutions. So the information you provide must be easy to consume. The last thing you would want for your users is to get even more confused from reading the easy solutions you give them.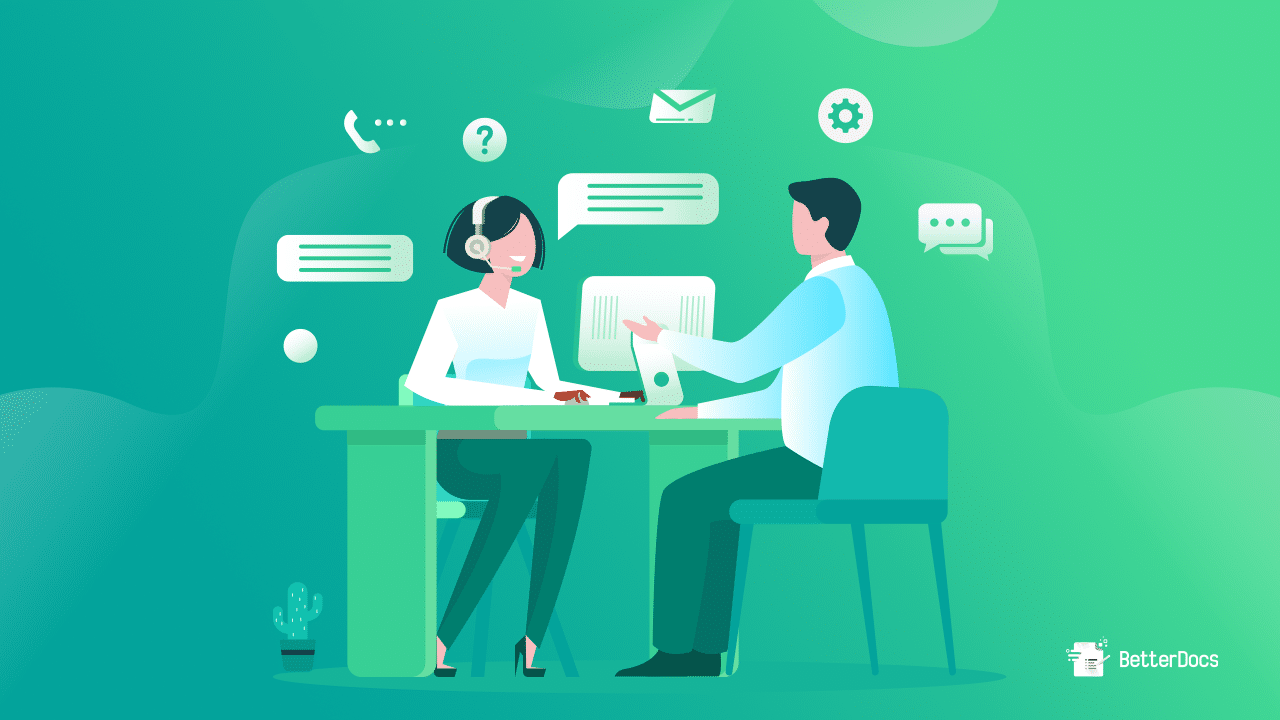 So, now that you know why adding FAQs to your site is an essential strategy to grow your business and how you can do it effectively, it's time to learn how to add FAQs to your WordPress website easily. You can create an FAQ in Elementor easily using an Accordion or by maintaining a separate knowledge base as well. If you are a Gutenberg user, you can also use an Advanced Accordion to display FAQs stunningly. Let's move on to our quick guideline on how you can create an FAQ in Elementor without any coding.
A Complete No Coding Guide To Create FAQ In Elementor Easily
If you want to present answers to your customers' frequently asked questions in a stunning way you can use Advanced Accordion – an advanced element from Essential Addons for Elementor. Accordions will let you create and design FAQ in Elementor in a beautiful way without any coding.
Let's follow the step-by-step guideline to create FAQ in Elementor. Before you get started, make sure that you have Elementor and Essential Addons installed and activated on your site.
Step 1: Create A Page From WordPress Dashboard
To create an effective FAQ in Elementor, first, go to your WordPress dashboard. Open a page and click on 'Edit with Elementor'. You will find yourself on the Elementor editing panel afterward.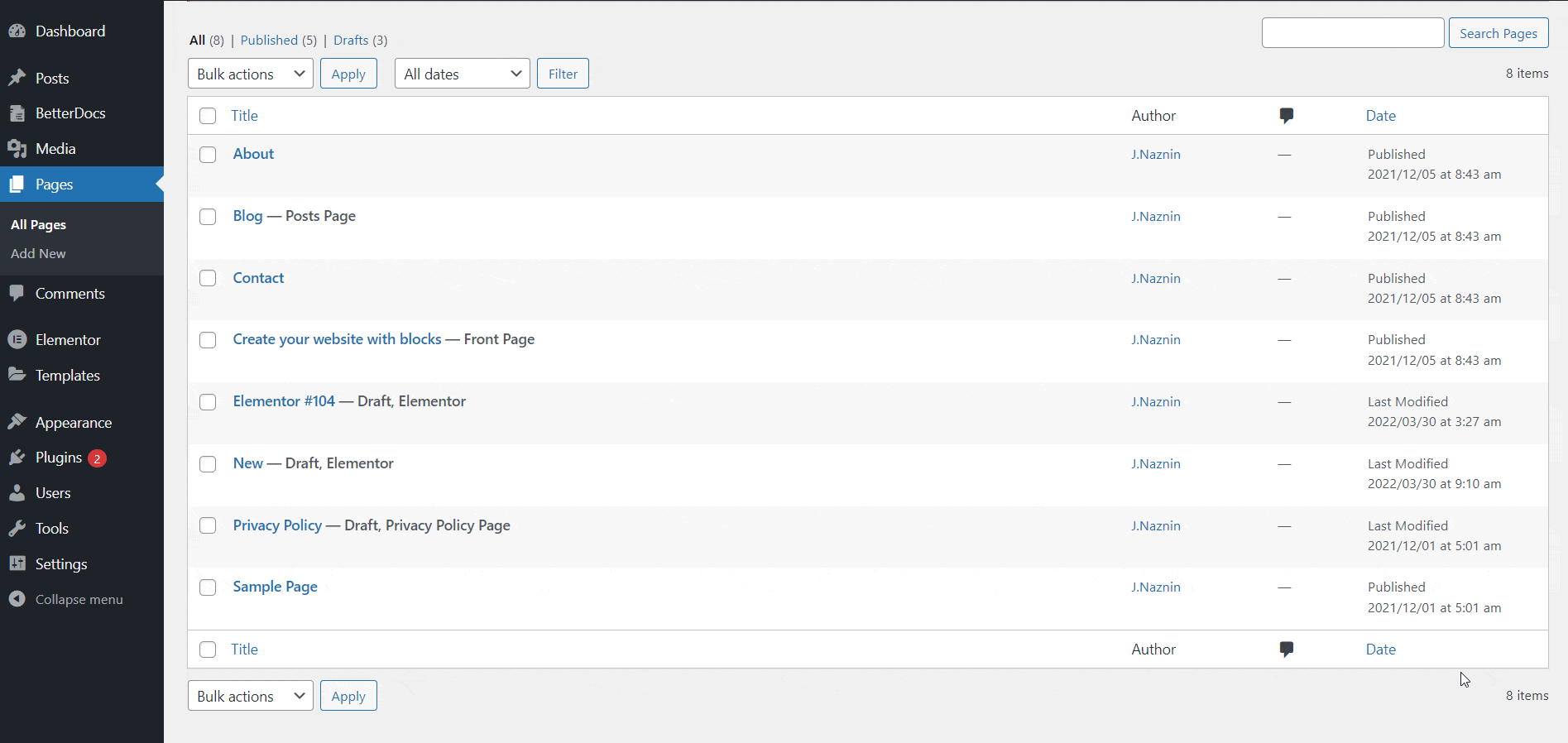 Step 2: Drag And Drop The Accordion Widget
From the Elementor search bar, search 'Advanced Accordion' widget. Drag and drop the widget where you want to add the FAQ section as displayed below.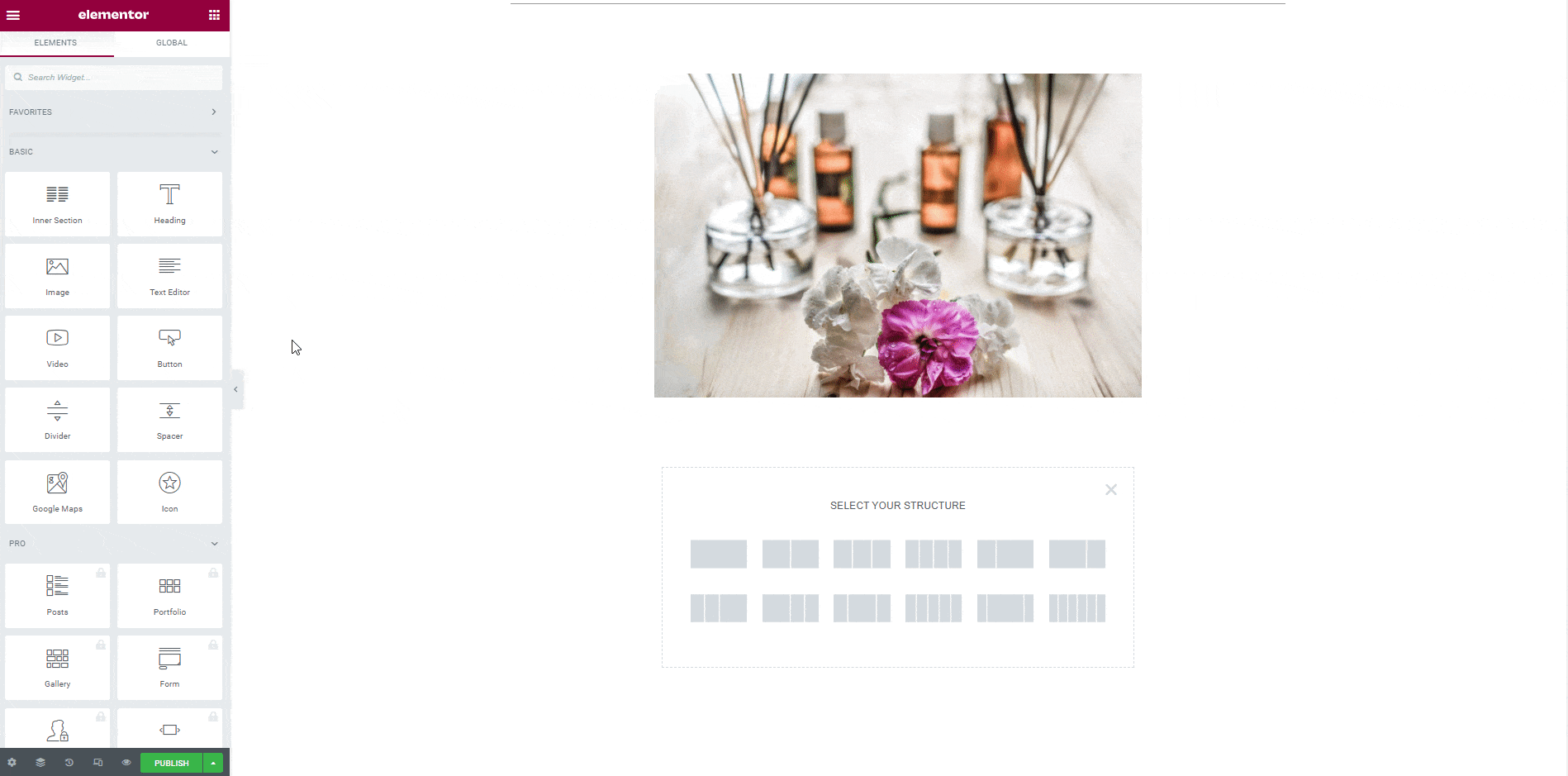 Step 3: Add The FAQs In The Accordion
Now, it's time to write your FAQ in Elementor. Add the questions and the answers in the accordions as shown below. You can add as many questions as you like.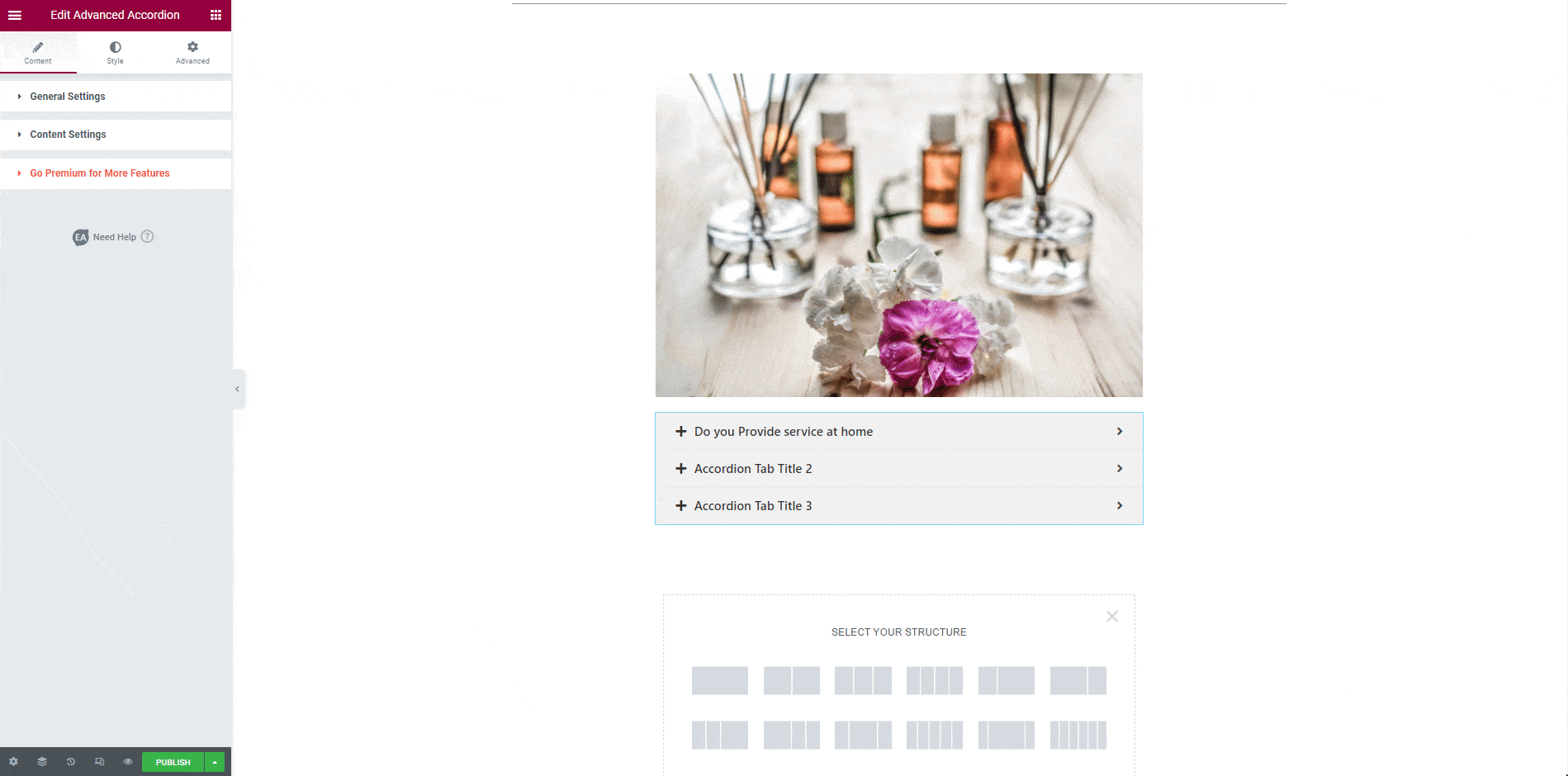 Step 4: Style And Customize The Accordion
You can style the accordion the way you prefer. Change the color, and icons to make all the necessary customizations. Try to keep the colors and other changes similar to your website's theme.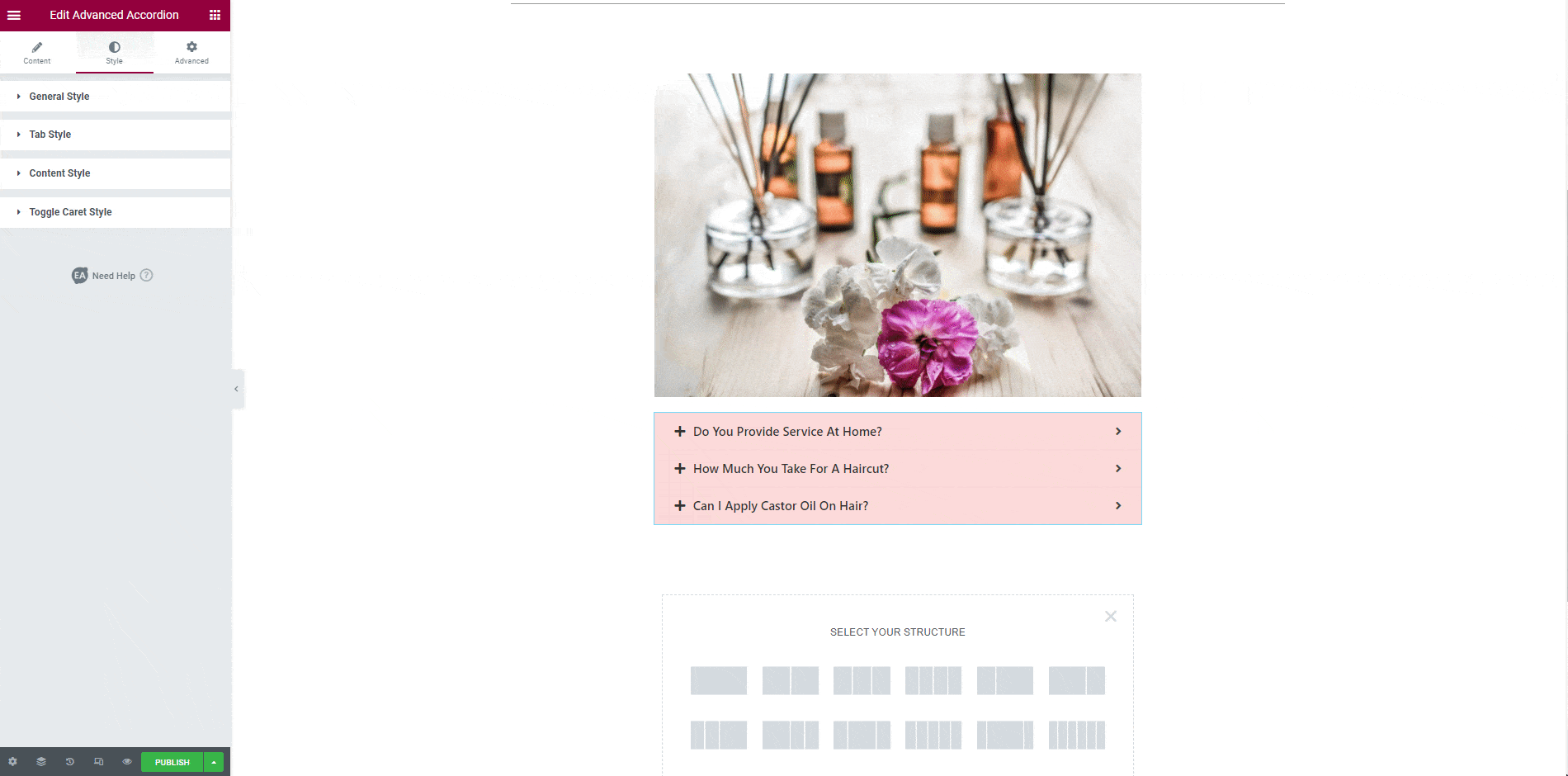 Thus you can easily create FAQ in Elementor without any coding. After all the necessary changes and customizations, now it's time to see what your FAQ section looks like. Here's a simple demonstration below.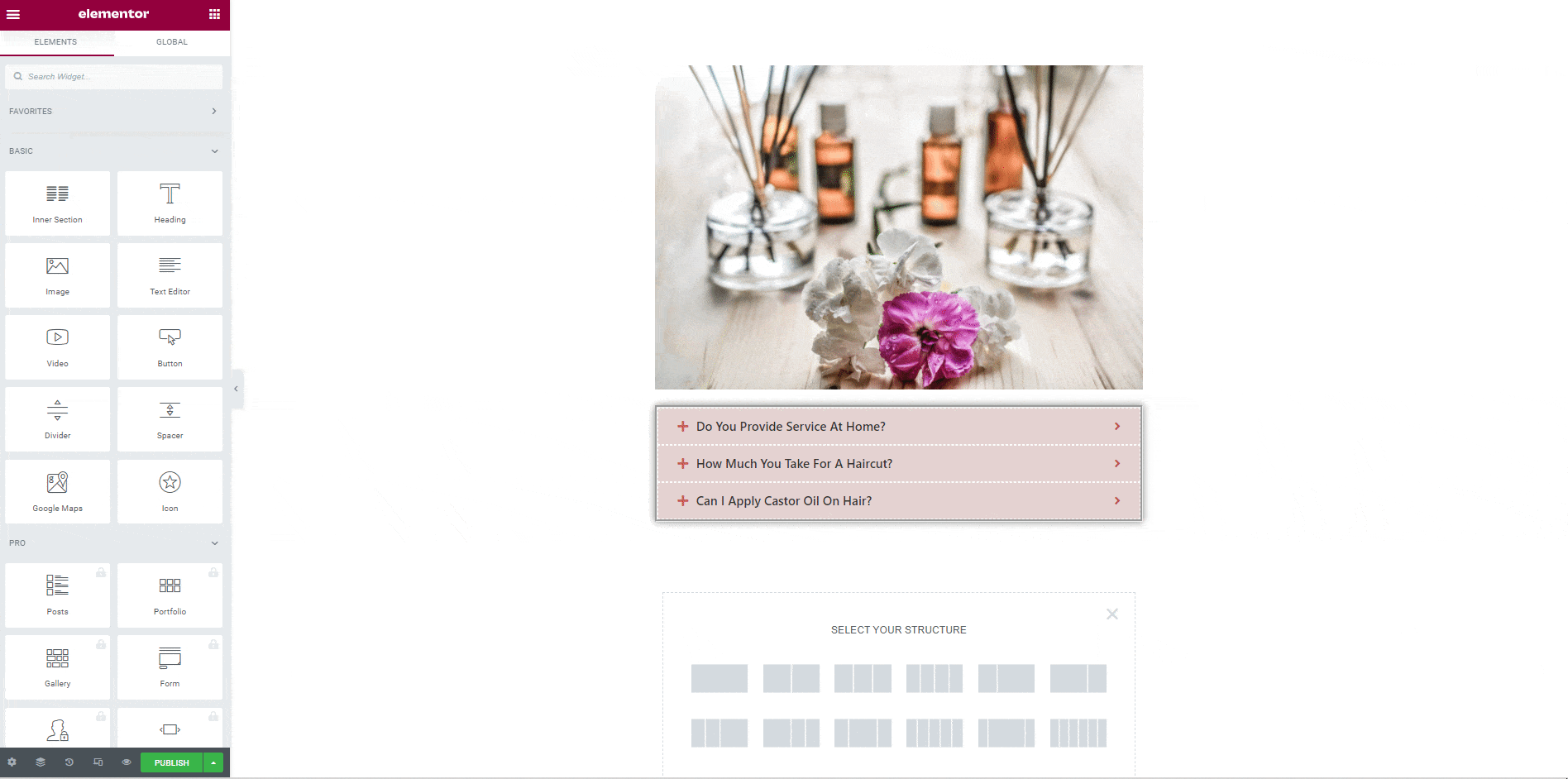 You can create FAQ in Elementor using its Accordion widget but this gets even better with Essential Addons Advanced Accordion as you will have multiple customizing options to make it more attractive, beneficial and engaging.
Easy Way To Create Effective FAQ In Gutenberg
If you are thinking about how to create an effective FAQ in Gutenberg that takes no coding, you can create a user-friendly one as well. We have a complete guide for that right here. For presenting answers to the frequently asked questions beautifully you can choose Essential Blocks For Gutenberg.
Essential Blocks For Gutenberg offers many unique and useful blocks to be used in Gutenberg editor for designing beautiful and creative websites. There are 30+ super useful blocks to design your website in Gutenberg. There is an amazing Accordion block that can help you highlight FAQs easily in just a few steps.
Before getting started with the 'Essential Blocks Accordion', make sure that you have Essential Blocks for Gutenberg installed and activated.
After installing and activating the Essential Blocks For Gutenberg, follow the simple step by step guideline for adding an amazing EB Accordion for presenting your FAQ in Gutenberg.
Step 1: Create A Page From The Dashboard
First, from the WordPress dashboard, navigate to Page → Add New. After clicking the 'Add New' button you will be directed to the Gutenberg editing panel. If you already have a page created, click on that page where you want to add the Accordion block.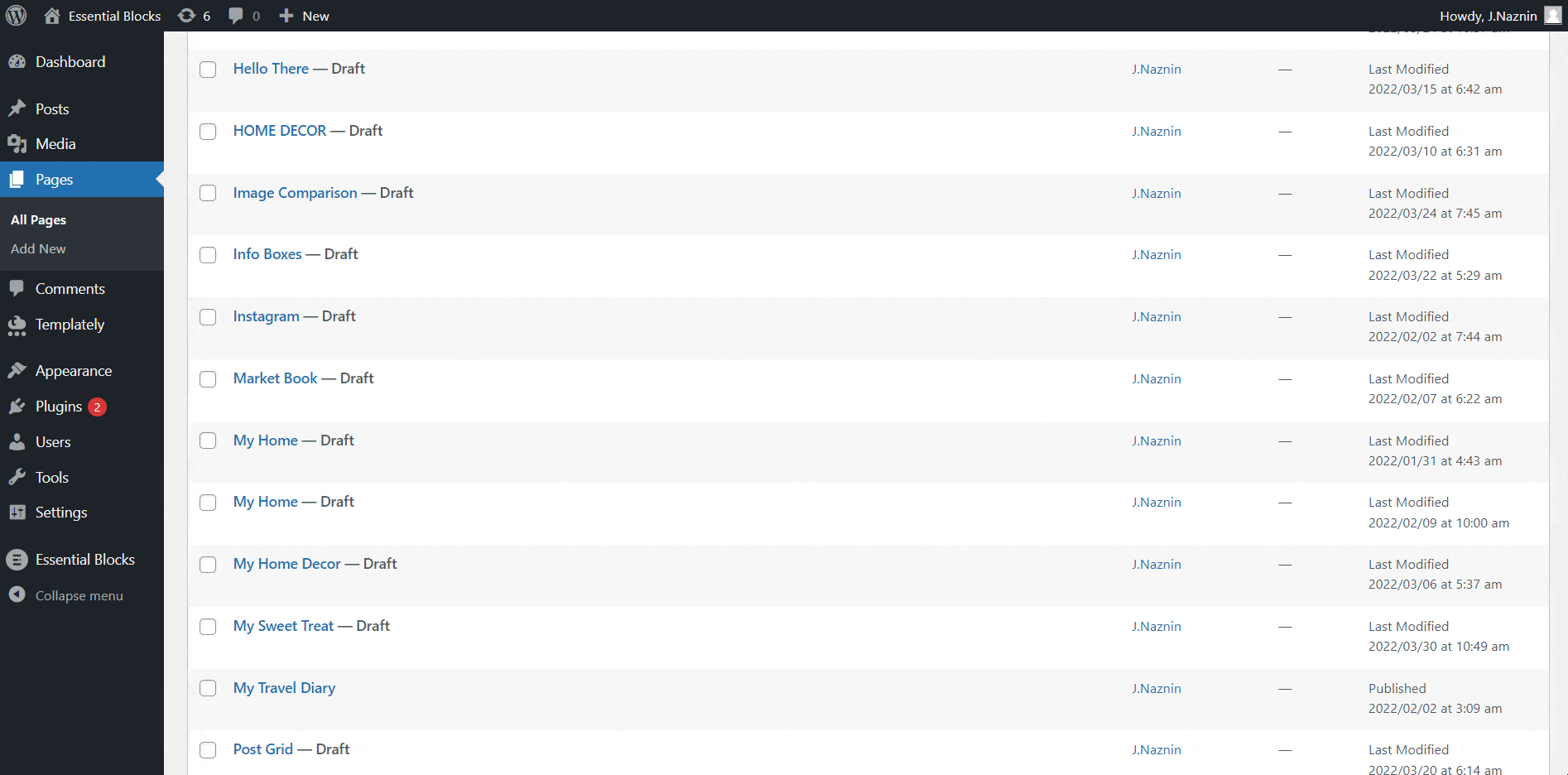 Step 2: Get Accordion In Gutenberg With Just One Click
Creating FAQ in Gutenberg using Essential Blocks Accordion is a very easy process that takes only one click. From your page, click on the '+' icon to add a new block. Afterward, find 'Accordion' from the search option. Simply click on the block and it will be on your page.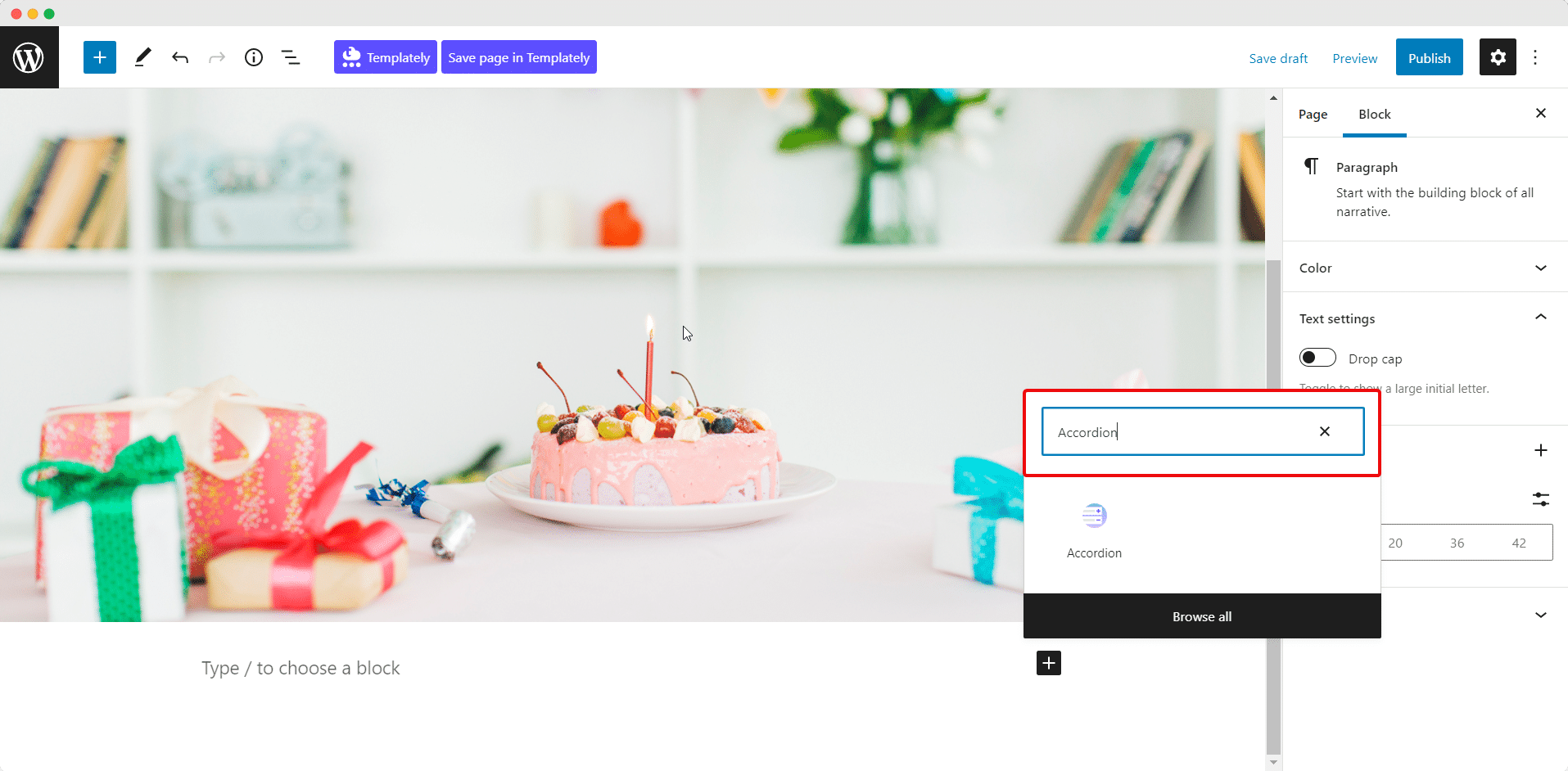 You can get the block in another way, simply create a new page where you want to add the Accordion for FAQ from your WordPress Dashboard. Click on the '+' icon from the top left corner of your page. Scroll down to find Essential Blocks or search Accordion at the search bar and you will get the Accordion block. You just need to drag the 'Accordion' block and drop it in your desired section or position. It will be inserted instantly on your page.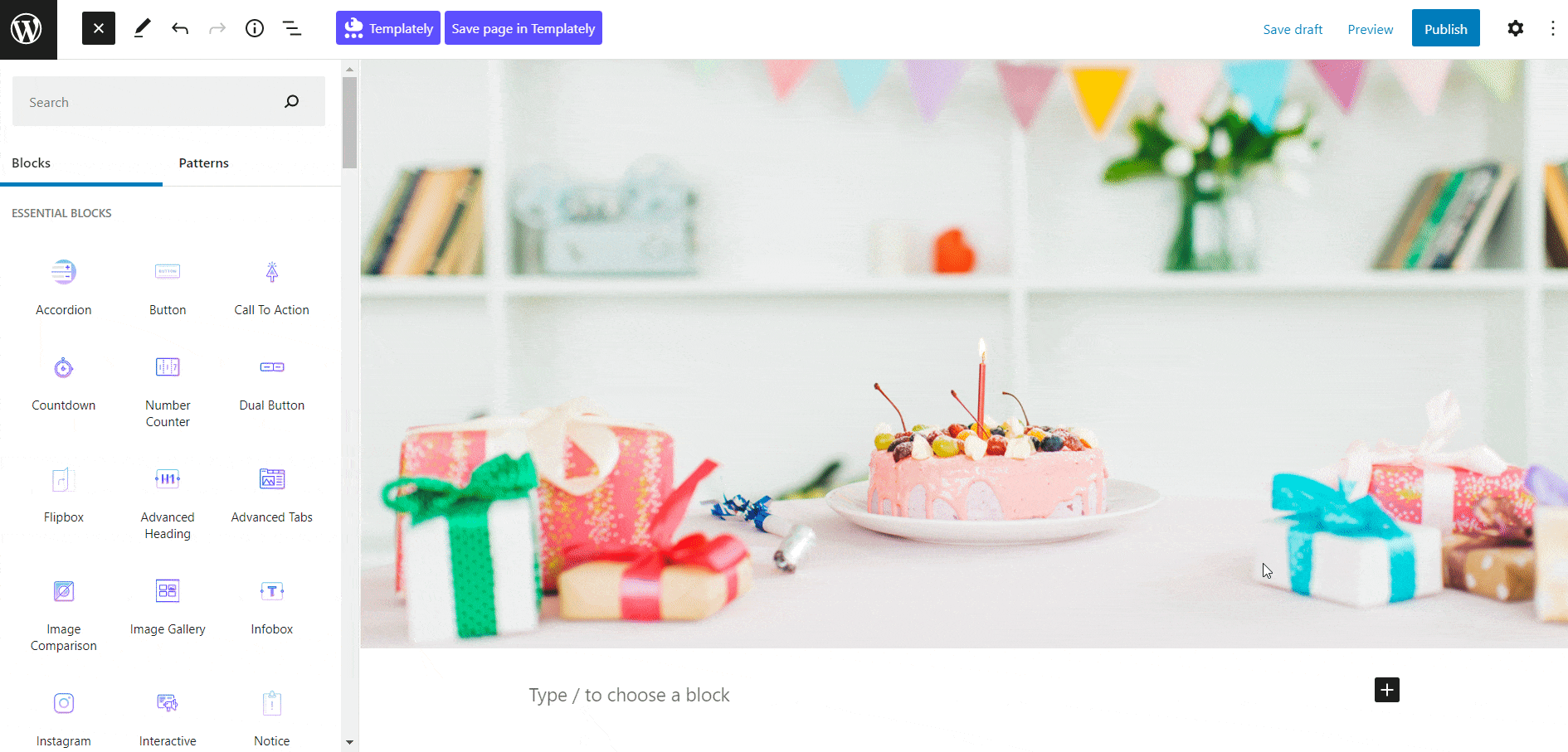 Step 3: Customize The Essential Blocks Accordion
You will have full freedom to customize the appearance of the Accordion based on your needs. Click on the block and the settings panel will appear on the right side of your page where you can add the FAQs, configure the contents & customize the appearance of the FAQ in Gutenberg.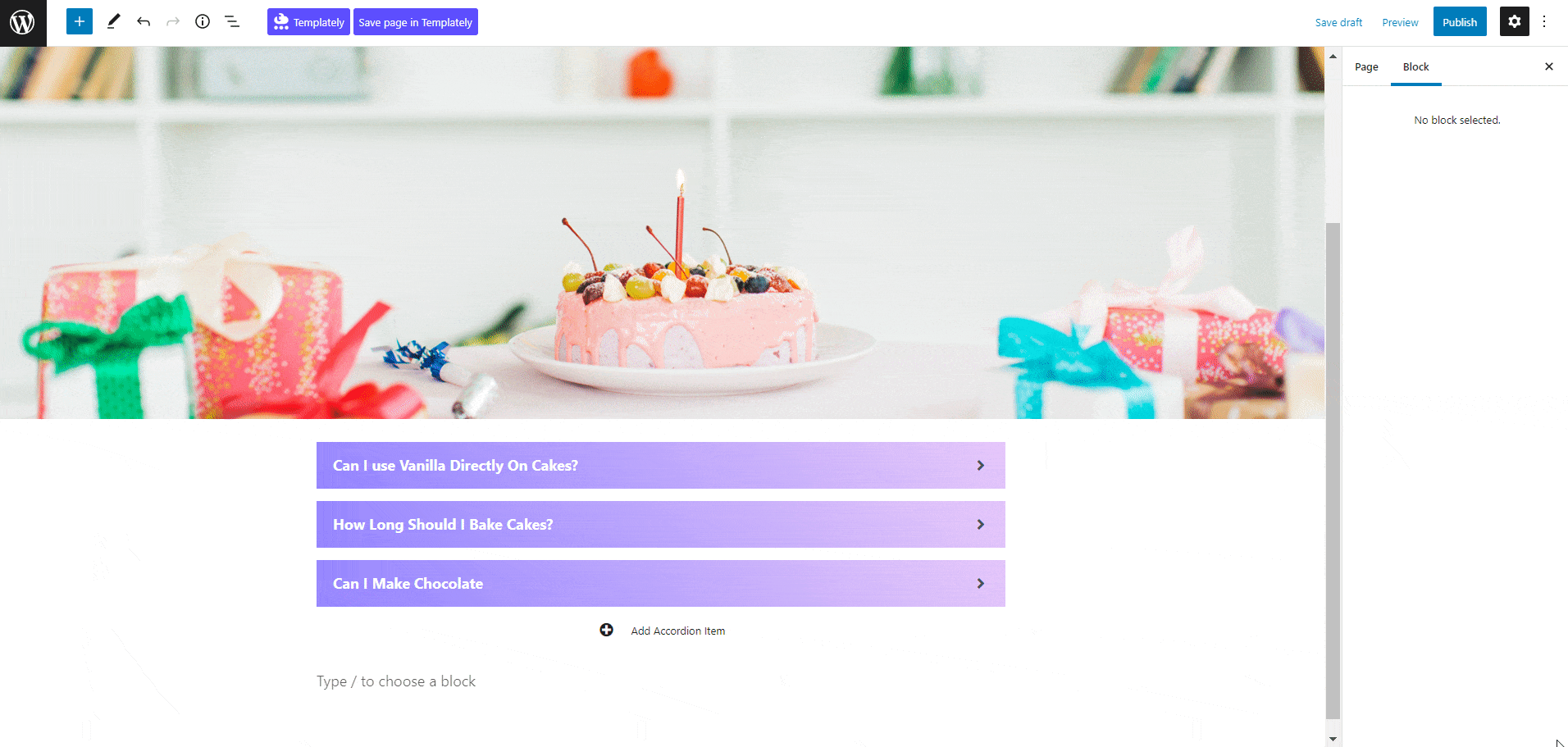 In the Style tab, you will get multiple options to personalize the Color, Typography, Padding, and Margin the way you like. Try to match the customizations with your website's color, theme and content so that it perfectly goes with your site.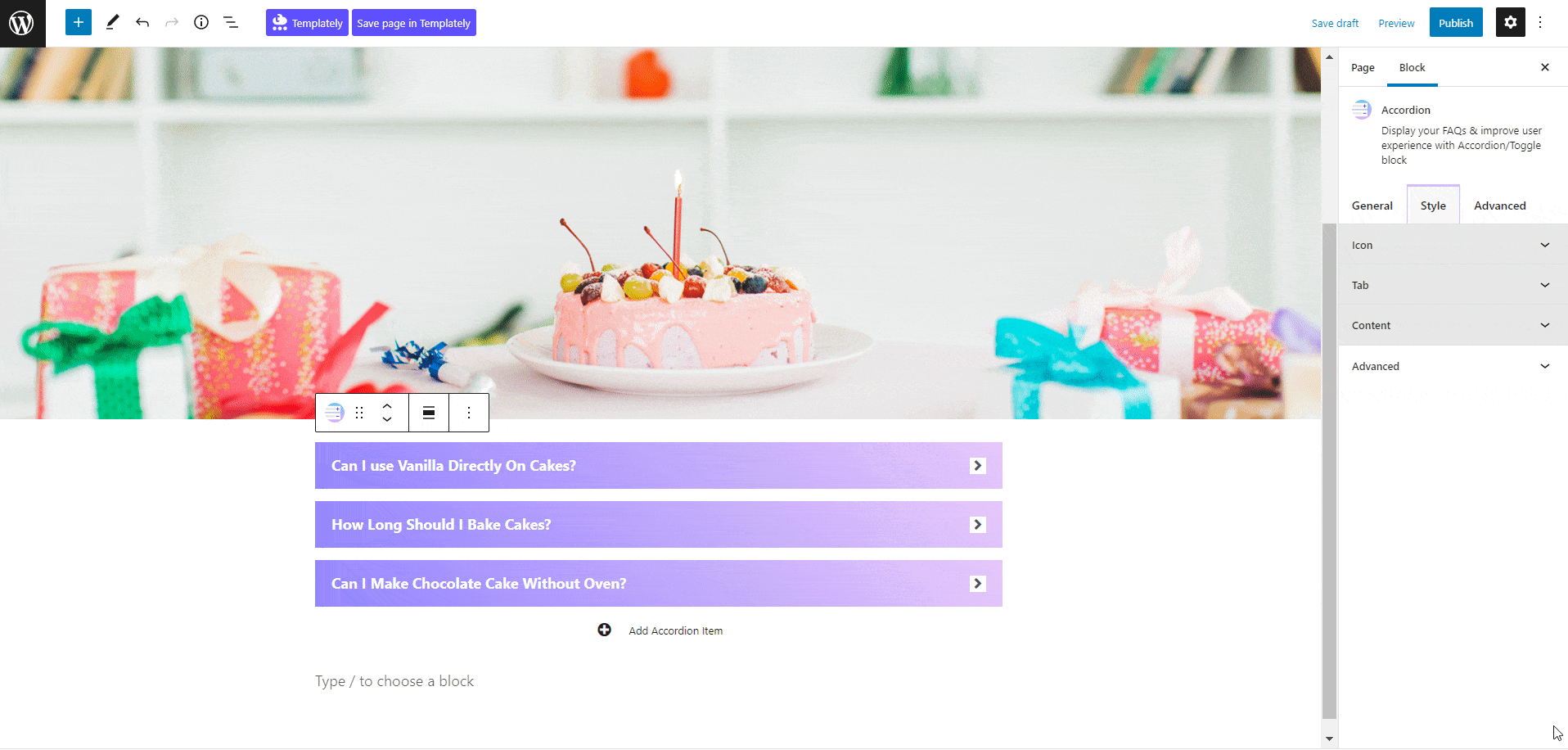 By adjusting the colors, margin, padding, icons, and background appearance from the 'Style Tab' you can design your informative yet stunning FAQ in Gutenberg without a single line of coding. Now it's time to check out what the FAQ section looks like on your website.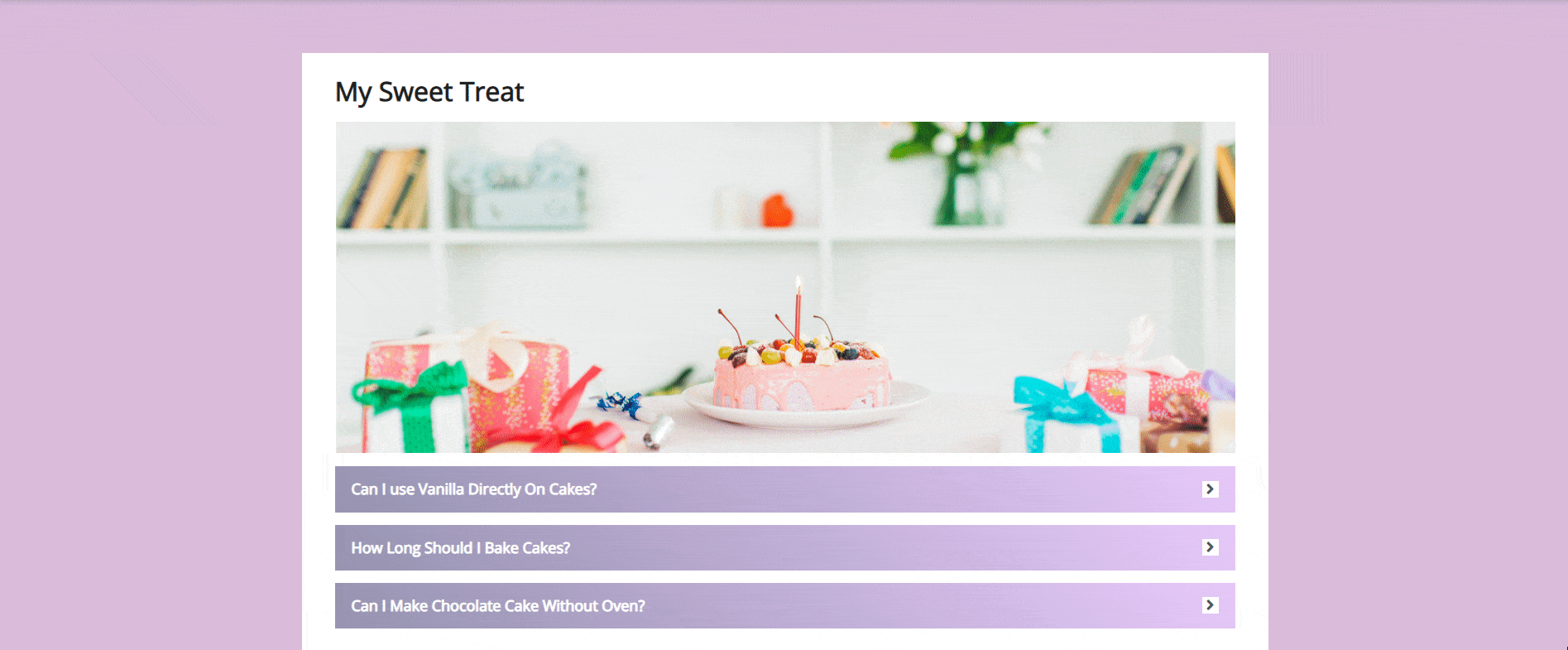 Bonus: Easily Create FAQ In Elementor Using BetterDocs
You can easily create FAQ in Elementor by maintaining a separate knowledge base as well. When you have plenty of questions to answer, then it is always preferable to maintain a dedicated knowledge base for organizing frequently asked and important questions.
An FAQ page can also be a useful tool for informing clients about the information you want them to have about your products and services. For maintaining a knowledge base for FAQs in an impressive way, BetterDocs can be an amazing solution.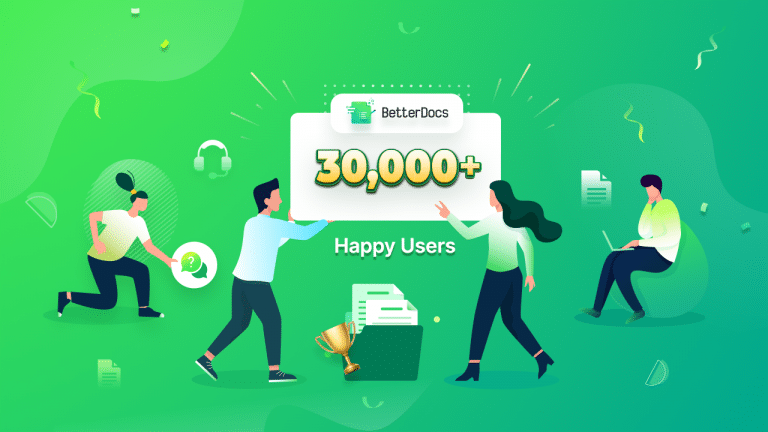 BetterDocs will assist you create and arrange your documentation page in a well-planned manner. As a result, It will be easier for your visitors to find FAQs, and help articles they want to see effortlessly. It will facilitate your clients to make faster decisions based on the guidance you will provide them through the documentation. You can maintain a separate knowledge base for the frequently asked questions with BetterDocs.
To create frequently asked questions with BetterDocs, follow the step-by-step guideline. Before you start creating a FAQ in Elementor with BetterDocs, make sure that you have BetterDocs installed and activated on your WordPress website along with Elementor.
Step 1: Create A New Doc From Dashboard
First, go to the WordPress dashboard and click on BetterDocs. Click on 'Add New Doc', and you will be on the default editing panel afterward.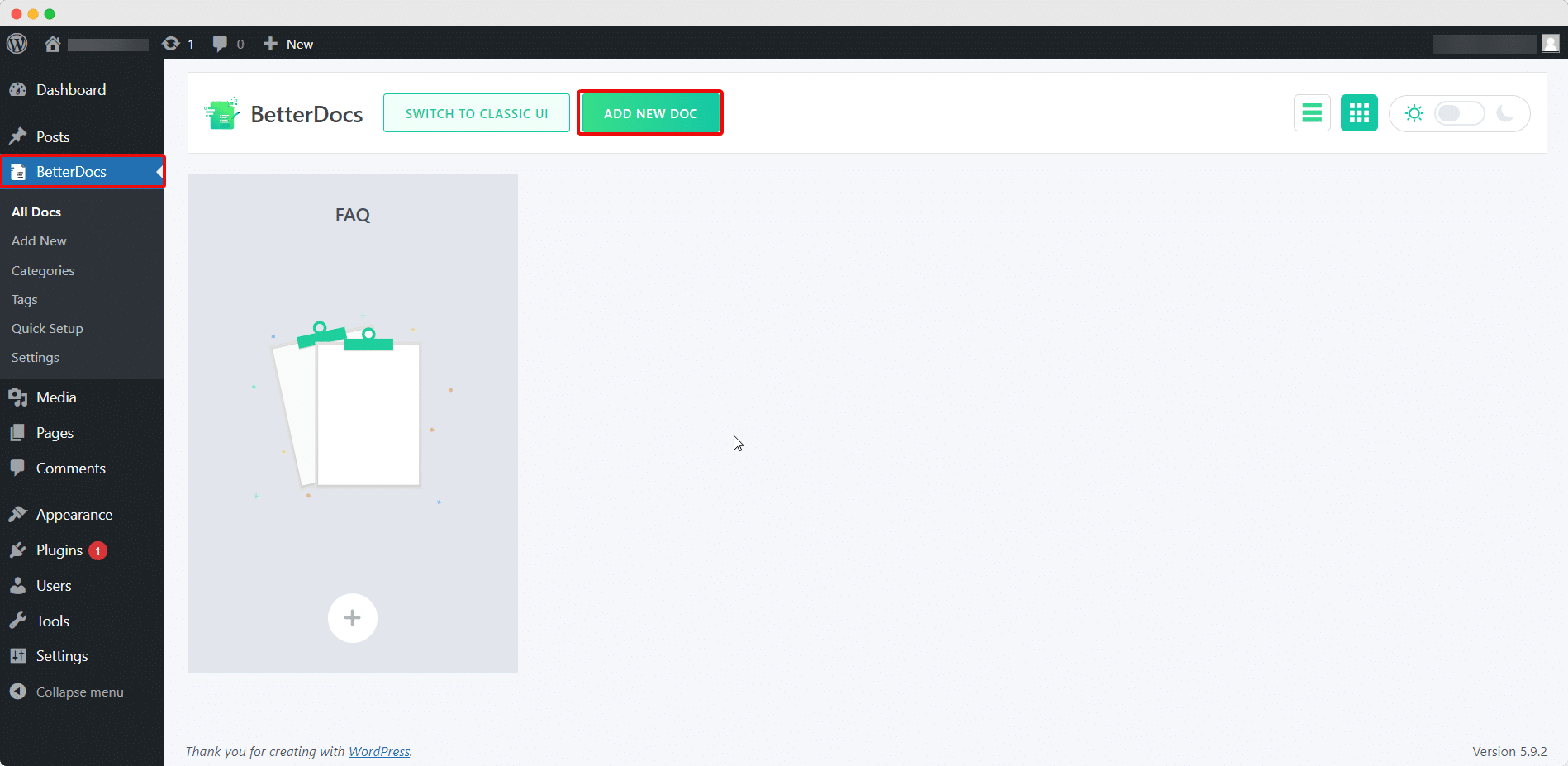 Step 2: Set A Category For Your FAQ Answers
If you want to organize all the FAQs in a particular category, create a category with BetterDocs first to fix the category of your created doc.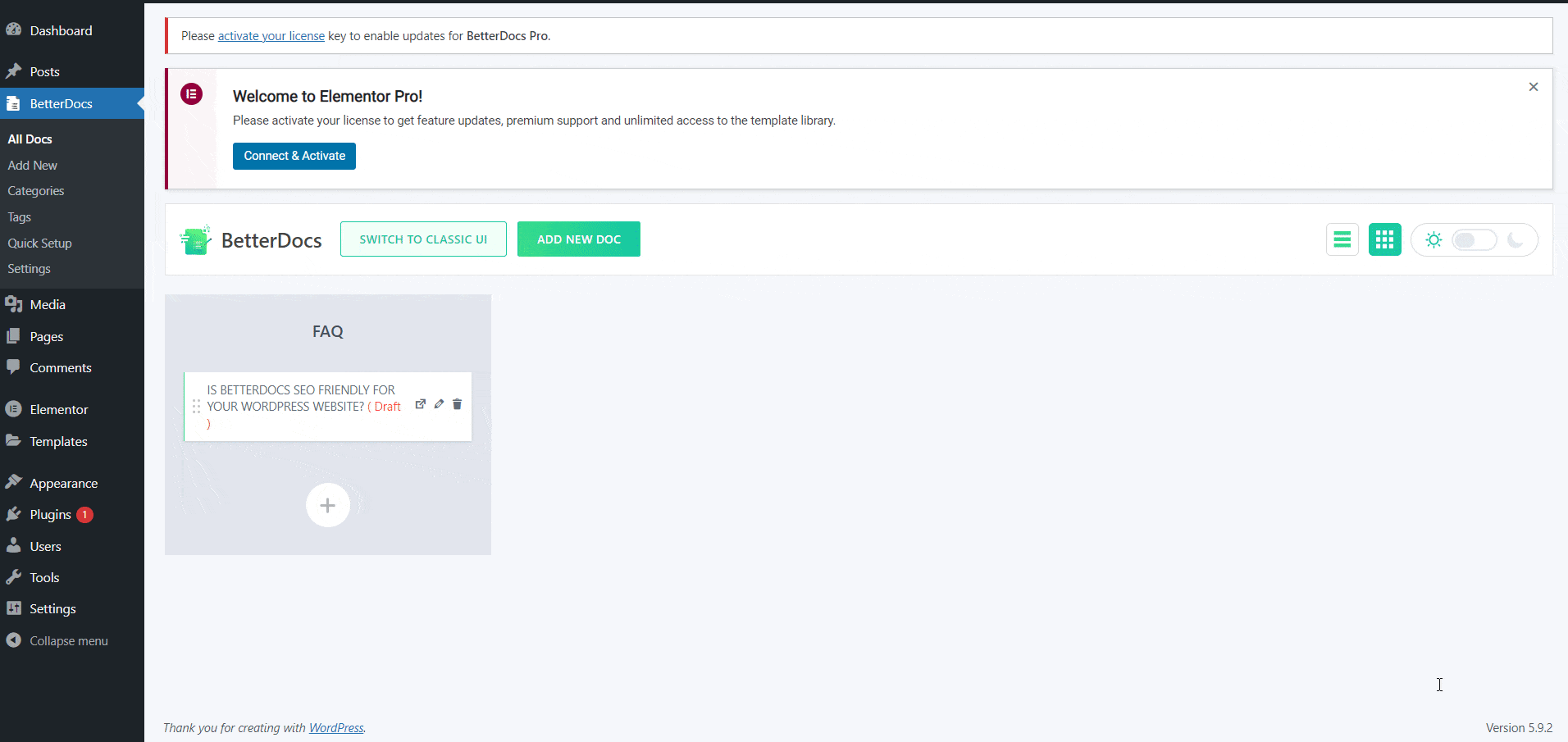 Step 3: Write The Answers Of The Questions
Write the question and the answer to your question properly. Your answer must be precise yet informative so that visitors get the exact answer they want. After you finish writing, save it and assign the doc in the category you want.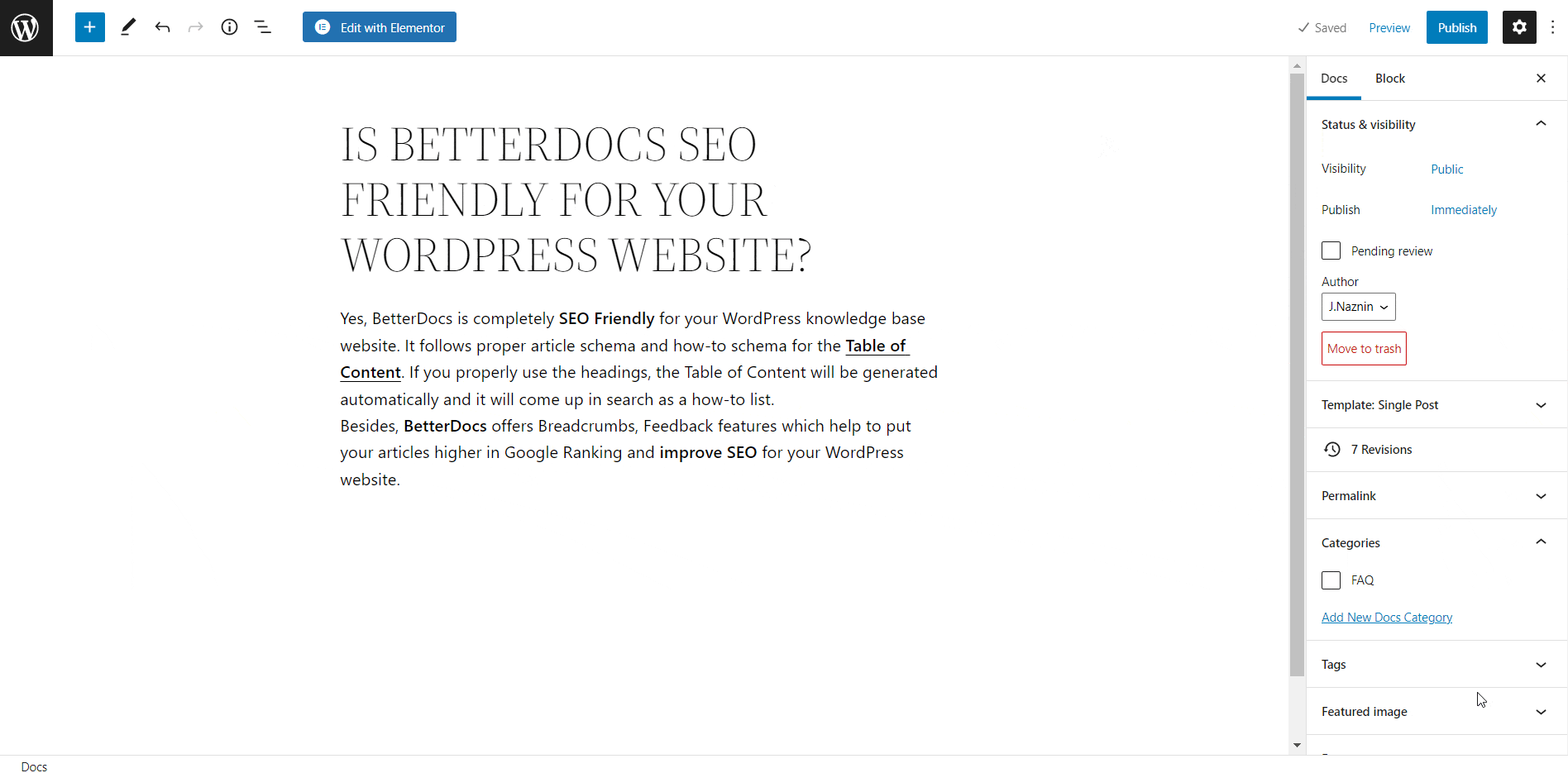 Time To Publish The FAQ In Elementor With BetterDocs
Once you are done writing the answers, now it's time to publish the doc. Just by following the simple steps, you can effortlessly create and organize the FAQ in Elementor using BetterDocs.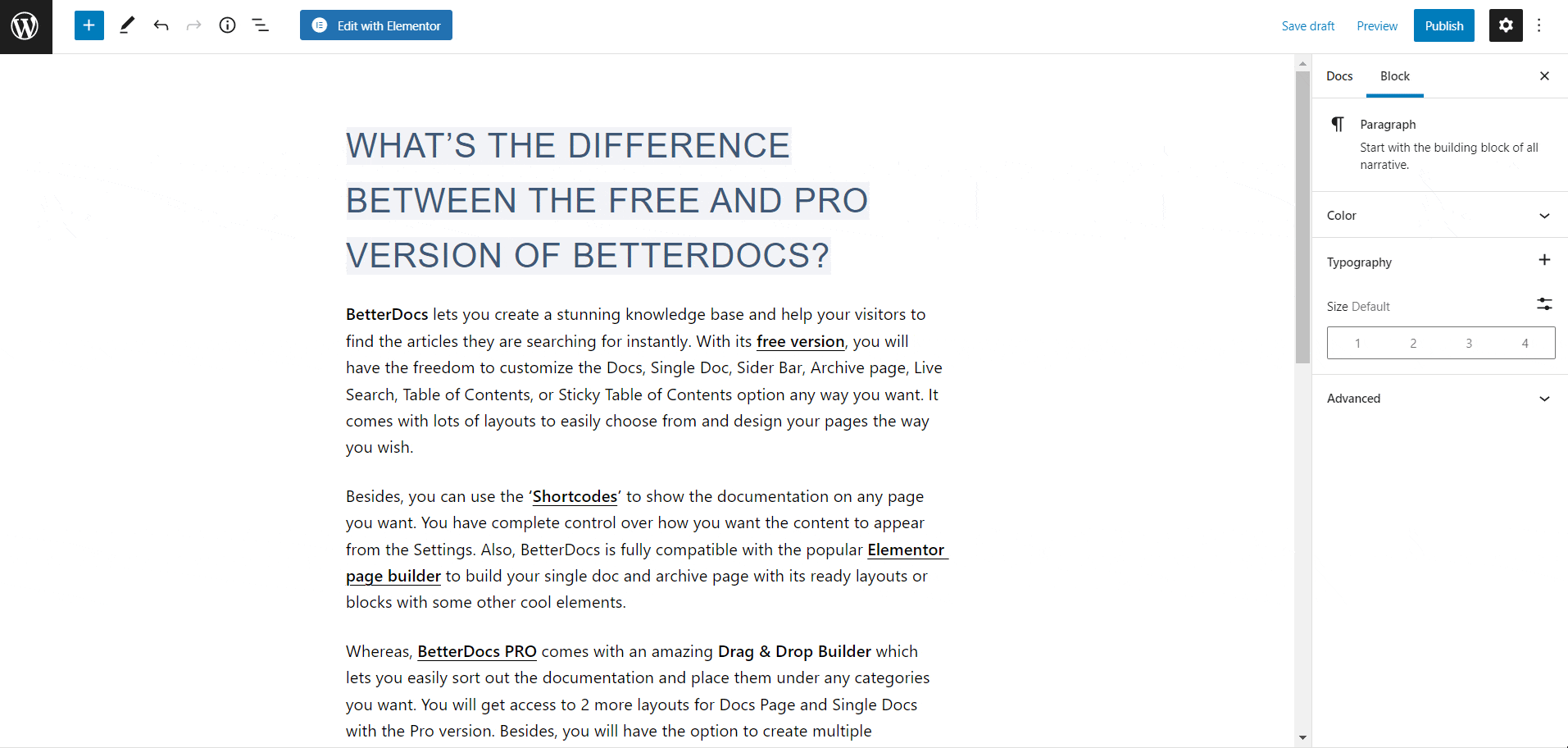 If you are looking for a solution to create FAQ in Elementor & Gutenberg you can follow any of the above mentioned processes easily. If you have a few frequently asked questions to answer then you can show them using accordions in a fascinating way. And if you have many question answers to arrange, then opting for a knowledge base solution like BetterDocs is much more effective.
By following the right process, you can create a stunning separate FAQ in Elementor & Gutenberg for your WordPress website in no time! Have you found this blog helpful? Don't forget to share your experience with others and express it in our Facebook community. Also, subscribe to our blog to keep getting these kinds of resourceful tutorials, insights, blogs, etc.