How to Install and Activate BetterDocs #
Step 1: Go to your WordPress Dashboard and navigate to wp-admin -> Plugins -> Add New. Then in the search box, put out this keyword 'BetterDocs'. Then simply click on the 'Install Now' button.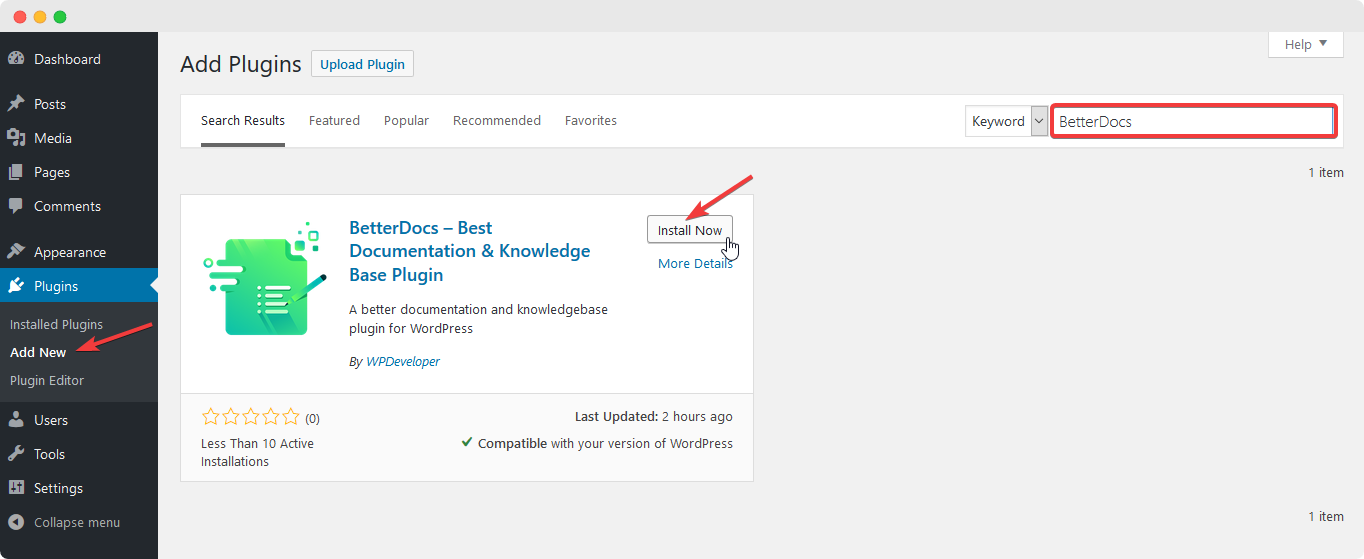 Step 2: After the installation is completed, click on the 'Activate' button and 'BetterDocs' will be activated.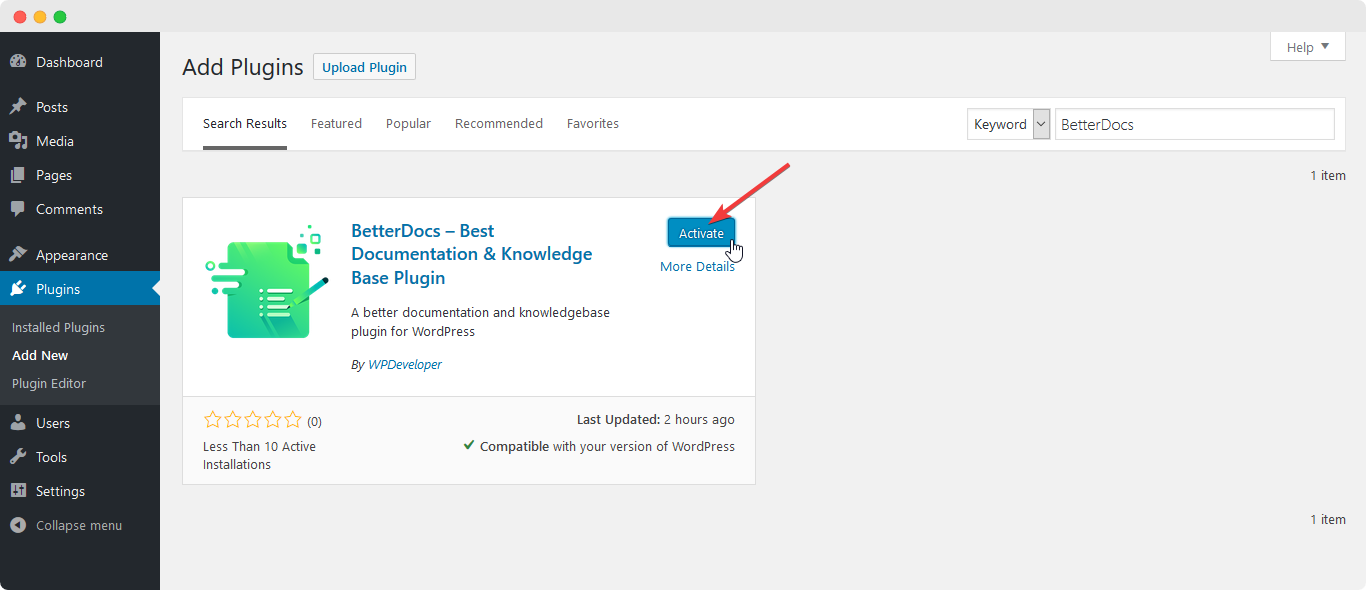 Step 3: After step 2 is finished, you will be redirected to the 'Settings' page of BetterDocs. From this section, you can change the slug of your Documentation page, Custom Category and even Custom Tag.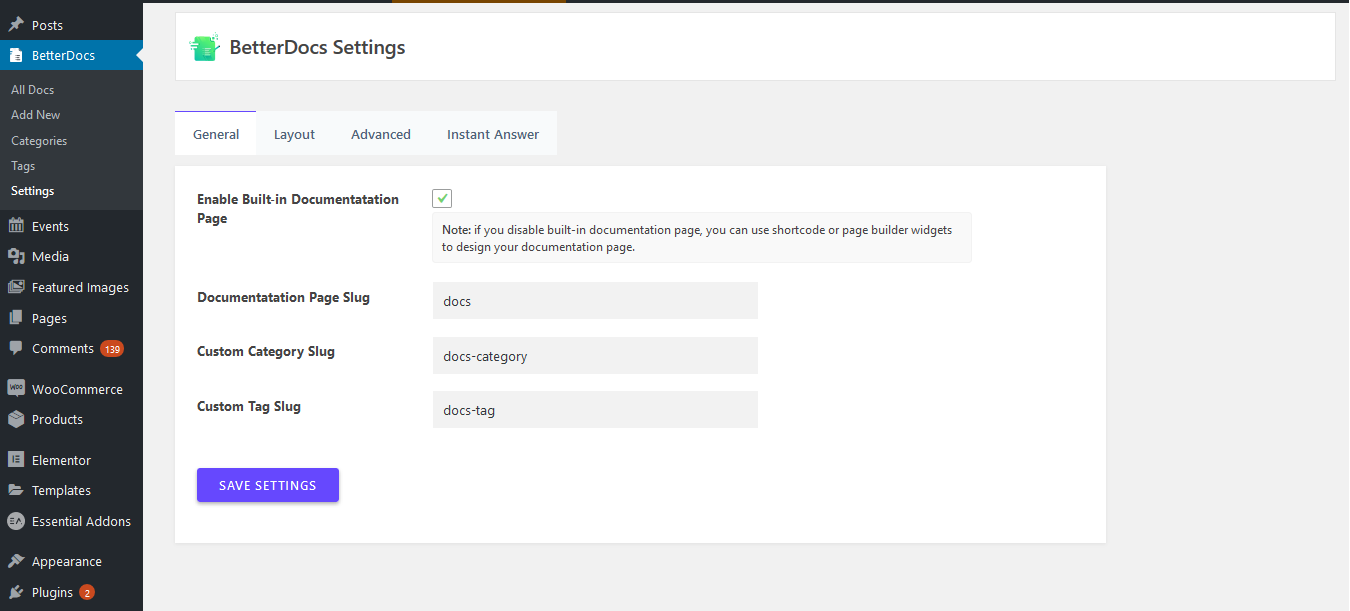 This is how you can install and activate the free version of BetterDocs.
If you have any queries, please contact our support team here.
How to Install and Activate BetterDocs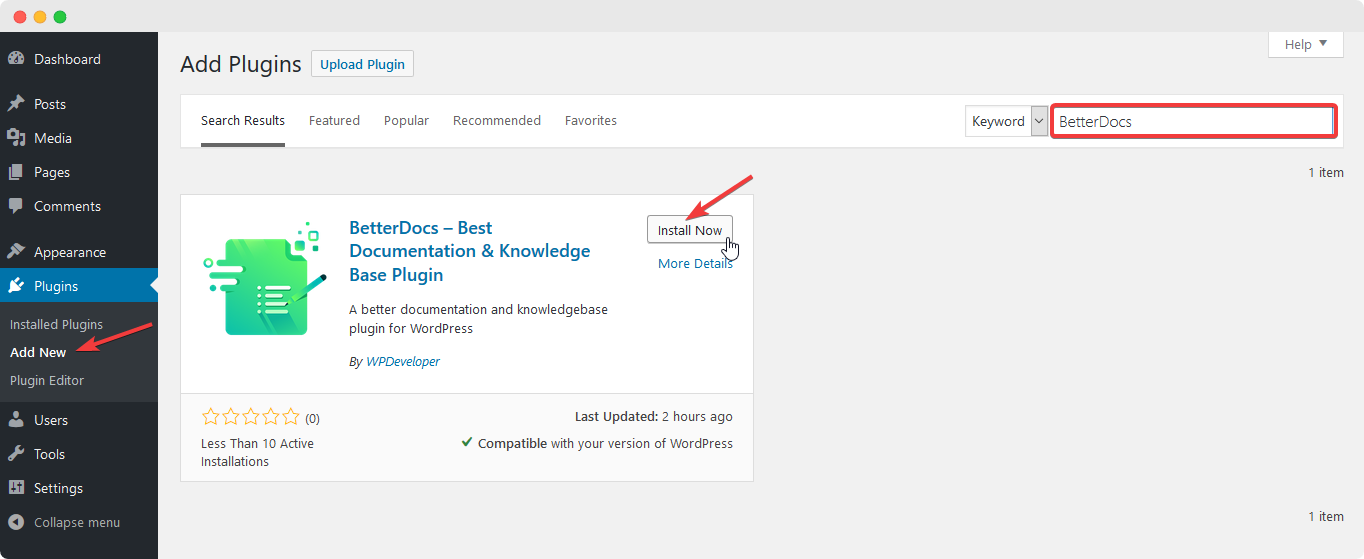 https://youtu.be/XjwLT-_RmTs