Apply for a position in the customer service department or already in one and want to stand out among the others in your company? Maybe it is time you brush up on the must-have customer service skills and learn which ones are mandatory to provide exceptional services and support. 

And so, with this blog, we bring you a list of all top 20+ most important skills and ways to develop and improve them. Surely, you will be able to achieve top-notch service skills with ease and boost customer satisfaction instantly.
20+ Must-Have Customer Service Skills & Ways To Develop Them
Customer service professionals require soft skills that focus on building a strong relationship with customers, responding to customer queries, solving problems, onboarding new users, helping them through their purchasing process, and more. Below are 20+ customer service skills that every service agent and support professional should strive to learn, as well as qualities that every leader should look for when hiring new team members. And so, without further ado, let's get started.
🏆
Have In-depth Knowledge Of The Products & Services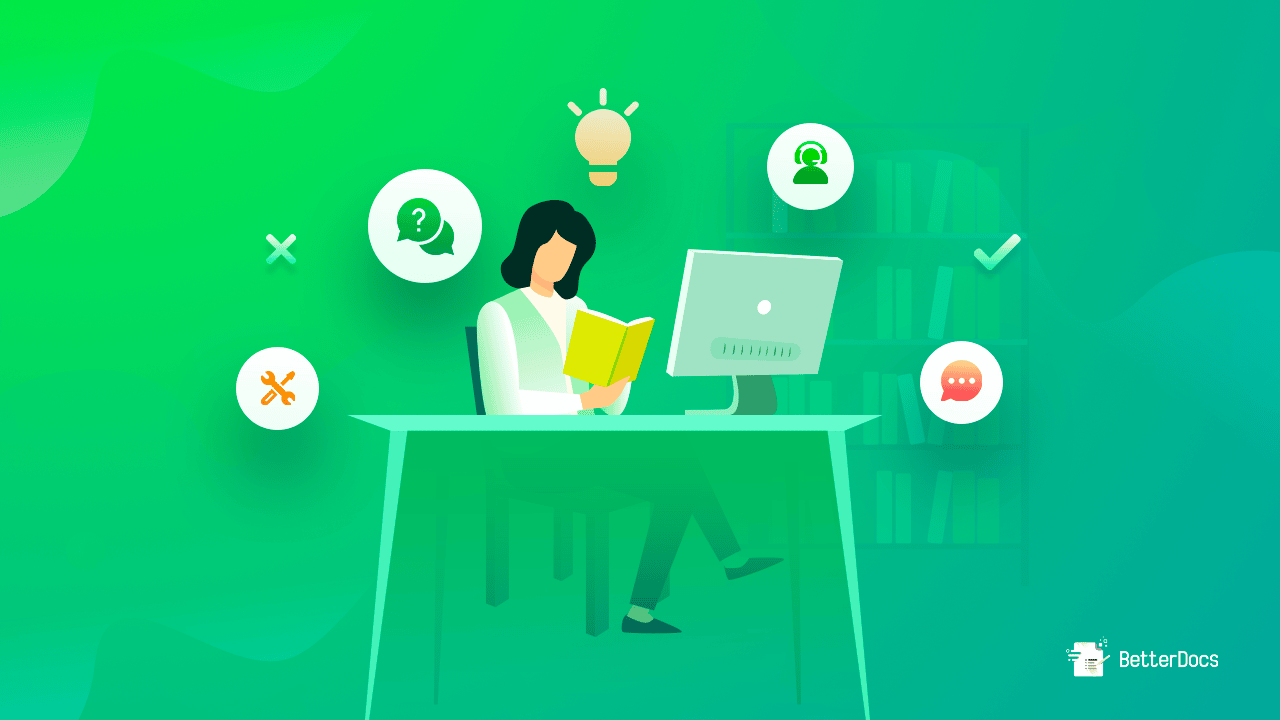 To start with the basics, the most definitive and essential skill you need, if you're planning to start a successful career in customer service, is knowledge. More specifically, knowledge of your company's products or services sold and of the industry the company is set in. 
As a job, customer service representatives are in charge of answering customer demands and ensuring a positive experience. And so, everyone working in this field must have the necessary information, training, and access to the relevant guidelines and handbooks to meet customers' expectations.
How To Improve: 
Be up to date with all the product and service documentation available on your company's detailed knowledge base, customer policies, purchasing processes, etc. Also, make sure to regularly read about the related products and other companies in the industry in order to be fully prepped for any type of questions to appear. 
🏆 Develop The Willingness To Improve Existing Skillsets 
Next up,  a crucial skill that you must have to work in this field is the willingness to improve your skill sets, no matter what department they are in. When a customer or potential buyer comes to a customer service agent with a problem, they have high expectations and want their questions answered correctly and fast. 
The customers will expect you to be prepared to handle any question that they throw at you with knowledge of each aspect of the product or service your company is selling. And so, it is essential that you are determined to improve and learn constantly. 
How To Improve: 
This is simply a skill that you need to succeed in every single field of profession. And therefore, you need to create a mindset where you know where there's always more to learn and keep reading till you become an expert in the field you are working in. 
🏆
Brush Up Your Communication Skills To Excellence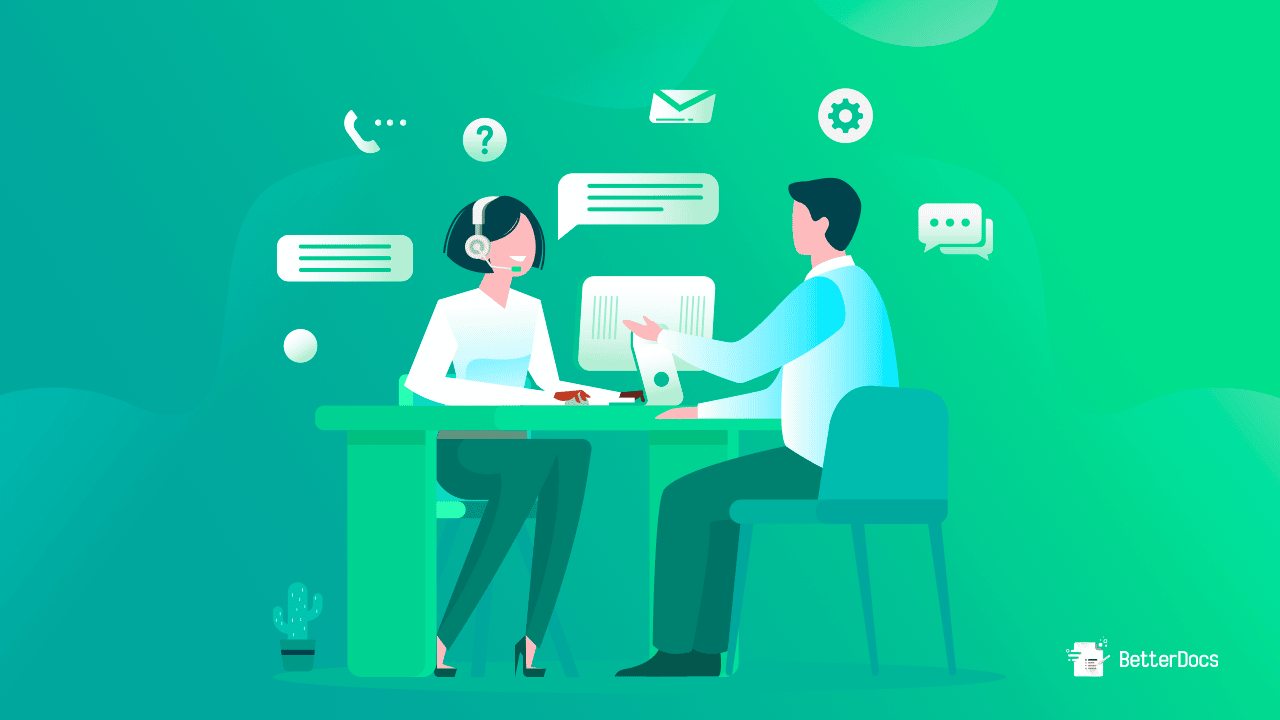 A profession in customer service requires you to have excellent communication skills as you will constantly be engaging with potential and existing buyers. And communication skills in this field involve more than just the words you say.  
To be skilled in communication with customers, you need to know how to incorporate body language, facial expressions, tone of voice, and much more, when you are conversing. And the most crucial part of it all is that these conversation characteristics must be kept constant regardless of whether you are speaking to a friendly customer or one irritated with your company's products or service. 
How To Improve: 
Be confident, warm, and positive when speaking to (or even writing to) customers. In face-to-face conversations, make sure to keep your body language correct, keep eye contact, and smile.
🏆
Work On Your Writing Communication Skills
Similarly, you also need to brush up on your writing skills because a lot of the communication that you will have with your customers will be online through emails or support ticket responses. It is important that you follow the same optimistic, thorough, and sincere format of writing that you use in face-to-face communication. 
How To Improve: 
Research on how others with more experience write emails to customers and how they handle complaints filed on the website. Then try to replicate the same tone and style.
🏆
Display A Positive & Optimistic Attitude At Work
Following our previous point, up next on our list of customer service skills, we have – the ability to keep an optimistic attitude and tone when dealing with customers. The chances are that when a customer reaches out to you, a customer service agent at a company, it is because they have encountered a problem. And only a deliberately optimistic state of mind and attitude can help you handle and calm even the most irritated customers. 
Try to steer the conversation toward a positive outcome using positive language, and try your best to offer a proper solution to their problems. And continuously thank your customers for their patience, support, and loyalty to your company. 
How To Improve: 
Try to speak optimistically to your customers that their problems will be solved as soon as possible, and that they are your top-most priority. Again, you need to set your own state of mind and not be disheartened even when dealing with tough customers. 
🏆
Grow Empathy For Your Customers In Need Of Help
However, you need to keep in mind that not always will a positive word work on a customer. Therefore, customer service agents need to develop their capacity to understand or even experience other people's thoughts and feelings and be sensitive to their needs. 
And considering customer satisfaction is the main aim of the work you do in your field of profession, customer service revolves around understanding 'how' the customer needs to be handled. It's not always about solutions or refunds. At times, it is simply about understanding what is bothering your customer and conveying assurance that the issue will be looked into further with proper care and attention. 
How To Improve: 
This is a quality or skill that you need to develop over time with the sincere observation of how the customers behave and what tips them off when agitated. Be more observant and read books on emotional intelligence to develop these skills. 
🏆
Listen Attentively & Actively To The Customers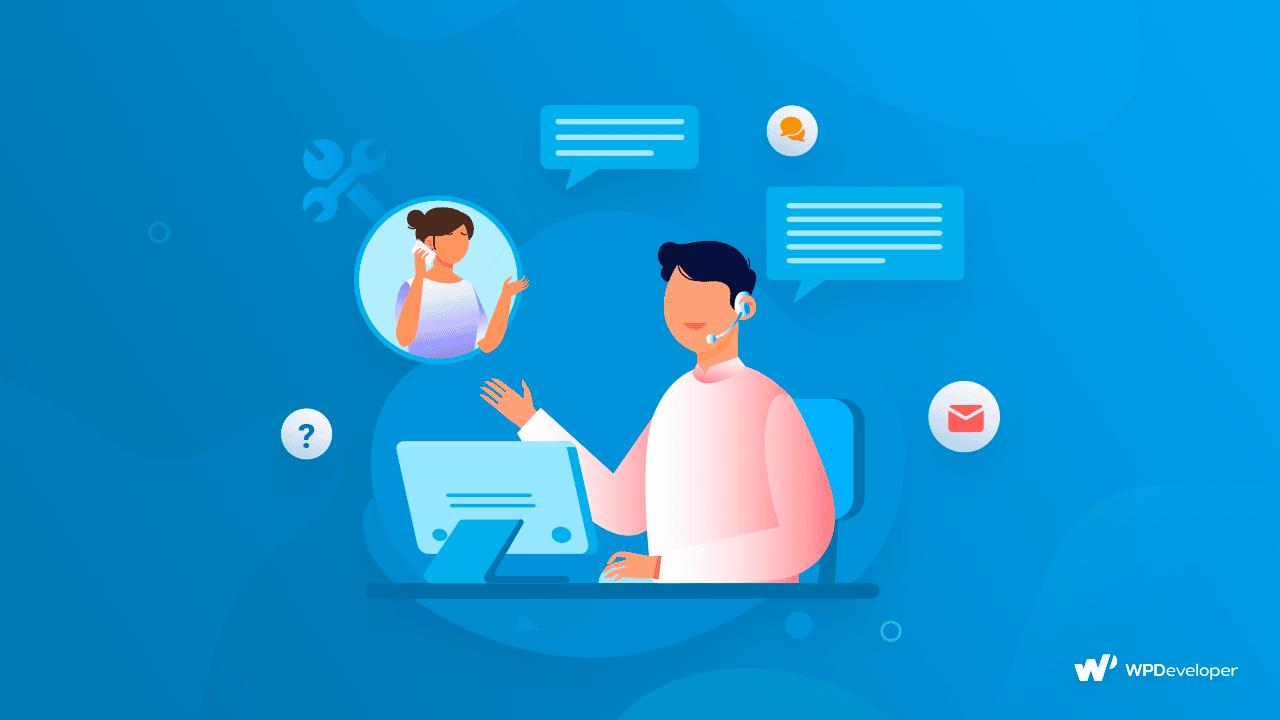 As you can already tell from the skill mentioned above, customer service agents need to understand when to be positive, upbeat, empathetic, caring, and more. But none of it is possible without you developing attentiveness first. The ability to truly listen to customer complaints and issues is crucial to providing great customer service. 
And this means honing our listening skills to make sure we do not miss what the disgruntled customer is trying to convey to us, and devoting ourselves to the issue, and answering questions with appropriate answers. But it is also important to know that the language of attentiveness does not just mean listening to what the customers are saying, however, it ranges from holding eye contact in person or eliminating digital distractions while in proximity with the customers. 
How To Improve: 
Improve your focus, and try not to do multiple tasks at once. When dealing with a customer, try to put your full attention to what that particular customer needs. This will surely improve customer satisfaction and earn you a positive review. 
🏆 Aim For Clarity Before Persuasion In Your Speaking
Maximum customers struggle to communicate their problems with their customer service representative. In fact, more than 33% of clients say that efficiently answering questions is the most important skill that a customer service agent can have. And so, you need to master the skill of clear communication. 
While it is extremely important to listen carefully to your customers, you also need to be completely transparent and clear about the solutions and instructions you provide. Mumbling, losing focus, or using unclear language can be the source of many dissatisfied customer experiences. Unclear and ambiguous information will only lead the already frustrated customer to become more agitated – sometimes even leading to further complaints. 
How To Improve: 
Learn to define technical terms in a way that customers from even non-technical backgrounds can understand. Practice breaking down instructions into smaller steps in order to reduce confusion. And if you do not have the solution to a problem, make sure to admit it to your customers.
🏆 Improve Your Persuasive Speaking Skills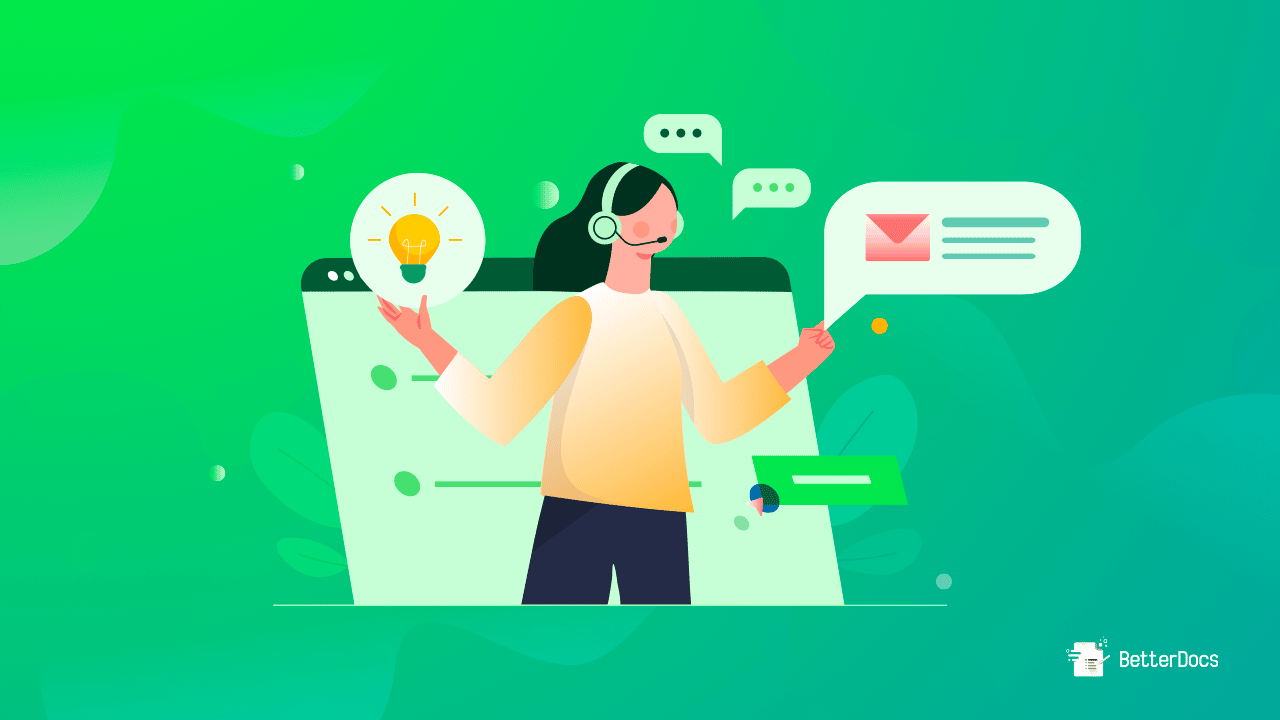 When you provide a clear solution with proper knowledge of the product and the problem at hand, many customers will accept your solution right away. Others, however, will take a bit more convincing before they come to an agreement too. You need to be persuasive in times like this. Persuasion has long been recognized as an invaluable customer service skill – just as important as it is in the sales department. 
How To Improve: 
So make sure you can speak confidently, stay positive, be persistent, and offer the kind of compelling arguments that lead to conversions. 
🏆 Be Persistent In Your Approach When Dealing With Customers 
A lot of problems customers face may seem to be next to impossible to solve and might need a long time to come to a proper solution. And so, in situations like this, persistence is the key. It is the ability to stick with the customer's problem with determination until it is completely resolved. 
Persistence shows the customer that she is valued and that her problem isn't being dismissed out of hand. That simple act of being persistent in trying to make sure the customer gets a solution to her issues can go a long way toward boosting customer satisfaction and loyalty. 
How To Improve: 
Do not become frustrated when a solution is not reached quickly, try to set your mind to working till you do. Then, sit with your customer and work out the different issues one step at a time. 
🏆 Become More Decisive In Providing Critical Service 
When a customer is confused, they usually come to the customer service representatives with several questions that may even make the rep get flustered. But to provide the best service and support, you must keep calm, understand the situation at hand and solve it accordingly.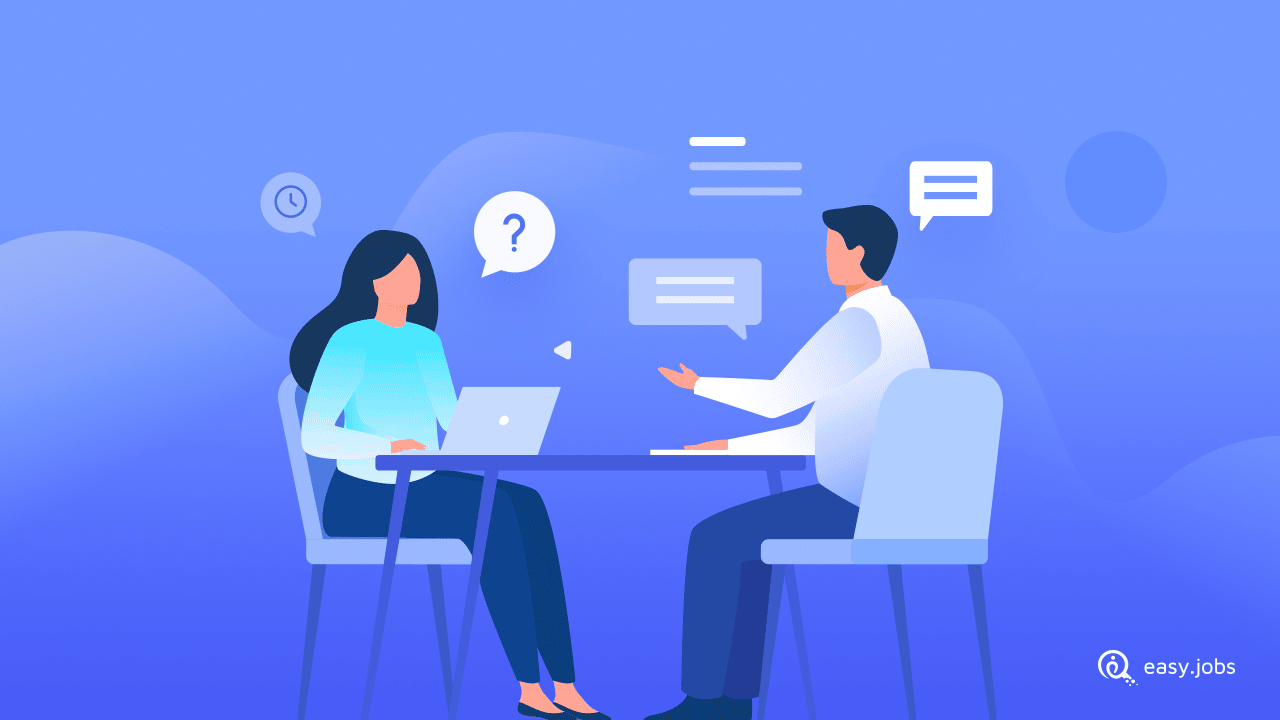 And so, following the previous customer service skills, we have the next one at hand – decisiveness. Persuasiveness and persistence are important skills, but these can only come to work if you are decisive and can make the right decision even during times of stress. 
How To Improve:
Understand that you know the products and services better than the customers in question, and be confident in your suggestions even when the user seems to not be happy.
🏆
Grow Strong Tenacity & Assertiveness
Tenacity, or determination, is also a key component of good customer service skills and must be cultivated over time. And it goes hand in hand with assertiveness – your will to take control of a situation and do what needs to be done. And needless to say, as a customer service agent, you need to have the drive to reach a successful resolution to users' problems despite the work or method it might require.
How To Improve:
Address every question from the start, be confident and speak accordingly. And again, do not be disheartened when facing complicacies yourself.
🏆 Learn To Manage Time Skillfully & Effectively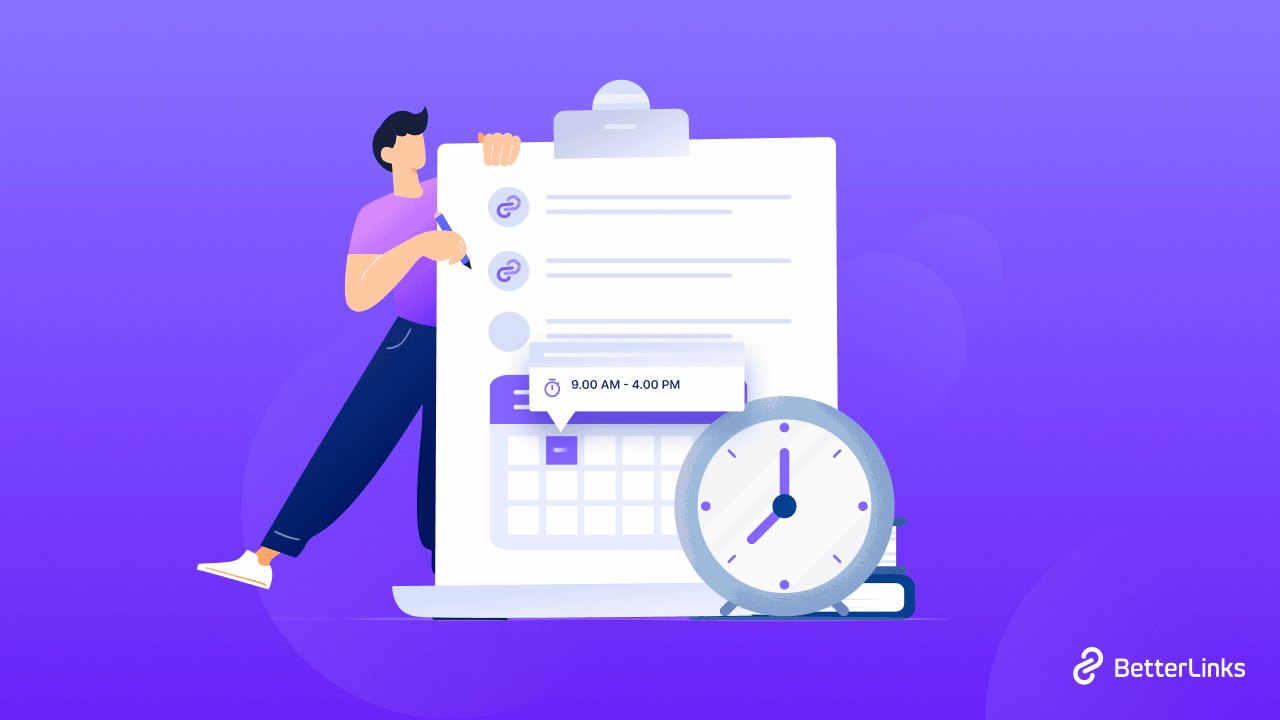 Now that we have handled the part of communicating with the customers, let's talk about a crucial customer service skill that everyone working in this profession MUST possess – time management skills. Eighty-three percent of online shoppers will abandon a purchase or take their business elsewhere if they aren't helped within five minutes. Put even one customer on the back-burner, even for a few minutes, and it may cost your company their business. 
And with countless customers coming to the support or service team reps with problems, time is understandably the most limited resource, and so you need to learn how to effectively and efficiently manage your schedules. You need to train yourself to make quick response times a priority, even when you have to deal with several customers simultaneously. 
How To Improve:
Streamline your steps to reaching a solution, or develop your own method of approaching a problem. Set yourself a timeline for repetitive customer problems.
🏆 Practice To Become Boost Efficiency In Work
The customer service skills of time management and efficiency work hand in hand. As mentioned earlier, it is crucial that you manage your time in a way that none of your customers are left dissatisfied. But that's not all. You also have to master the key customer service skill of efficiently handling all the steps of solving a customer's complaint. 
Some customer complaints may involve numerous steps before you come to a concluding solution that saves your company business and leaves the customer happy and satisfied. You also need to train yourself to work out the solution fast with as few steps as possible, also while doing the job as thoroughly as possible. 
How To Improve:
Again, this is the same as above. Keep practicing till you reach a level of expertise where you can lower the number of steps you need to do even while working thoroughly.
🏆 Work On Your Adapting To Any Situation Flexibly
Now, let's talk about a more generalized skill that everyone should aim to develop and not just customer service representatives – adaptability. 
While working in this profession, you will come across many types of customers – ranging from the calm, collected ones, all the way to the most agitated and shouting ones. In fact, research shows 60% of customers change the way they communicate depending on the means of contact with you – face to face, on the phone, via email, etc. The only way you can gain the power to control all kinds of situations is if you become flexible to adapt to any situation at hand.
How To Improve:
Cultivate adaptability like a habit and practice it every day. Keep a track of how well you can adjust to others' demands and strive to improve them regularly.
🏆 Try To Develop Patience & Self-Control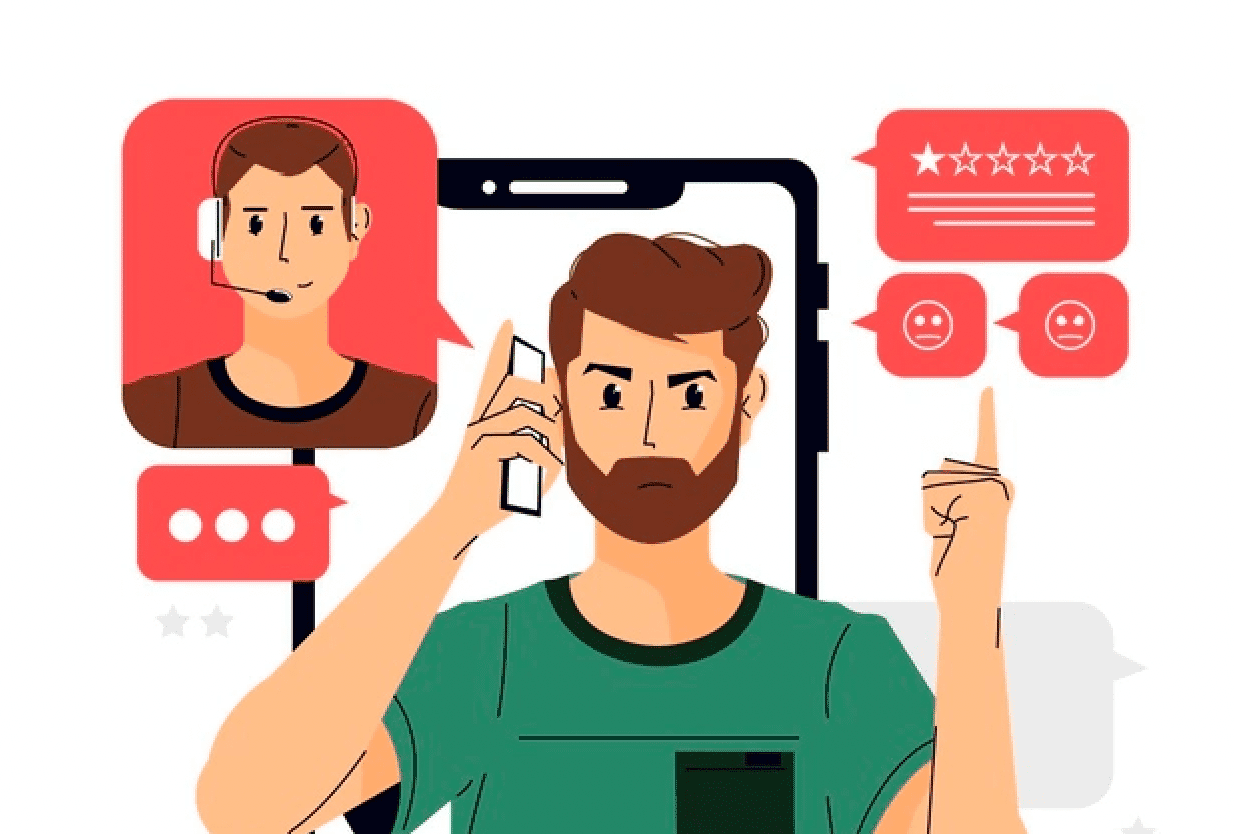 And when dealing with confused or frustrated customers, you MUST learn patience. Some customers might go on and on trying to explain every aspect of the problem they have encountered while others might not be pleased with the initial suggestions you offer. 
As an employee with good customer service skills, you will need to wait patiently and engage with the customers with care and a positive tone, regardless of the situation. What you need to realize is that the customers' frustration or anger has little to do with you but with the product or service that they have purchased or faced. And these grave situations demand strong self-control. 
How To Improve:
Understand your own triggers and actively try to adjust your attitude to discomfort, others' anger, and even insults. Then, attempt to keep calm even in the worst possible situation. And like many other skills, keep practicing till you get it right.
🏆
Cultivate Creativity & A Sense Of Humor 
Now, how to stand out among the many customer service representatives there are in your company, you might be wondering. Well, you need to develop the skill to be warm and creative with your tasks. Solving problems are the obvious way of providing good customer service but ensuring that the confused customers have a great time and experience while getting their problems solved will get you a long way ahead. 
How To Improve:
These are skills that come naturally with time. Keep trying different methods of solving a problem every time you face it repetitively. Also, track what makes the majority of your customers stay cheerful and warm, and then practice steering the conversation accordingly when needed. 
🏆
Be Respectful Regardless Of Customers' Attitude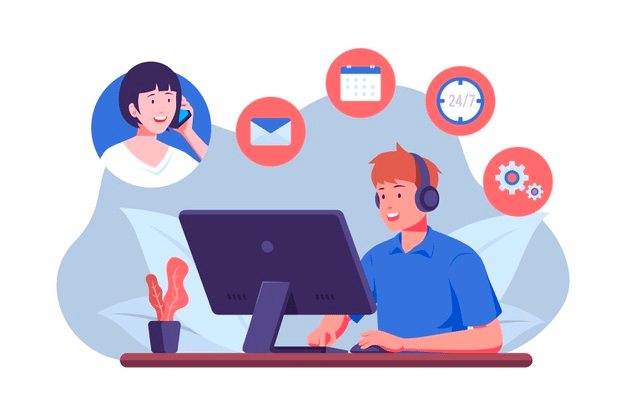 By now you must have understood that one of the most important customer service skills is to be respectful. Regardless of what behavior you receive on the other end, you must show respect for your customers in order to ensure the highest possible retention rates. Learn to stay calm and be positive. 
How To Improve:
As mentioned earlier, you need to remember that the customers' anger has nothing to do with you personally. Keeping that in mind, try to understand that their frustration and complaints, and practice being respectful regardless.
🏆
Ensure You Are Responsible With All Assigned Tasks
Above all else, you need to take responsibility for the customers' problems and get fully involved in the solving process. Be proactive in every task that you take up so that you can offer the best services whenever needed. 
How To Improve:
As mentioned right above, be proactive in taking actions that need to be taken and follow up even when a task is finished.
🏆
Develop Your Own Methodical Approach
Try to create a methodological approach of your own that you can follow to solve all possible problems – from listening to what the customers are saying, to finding the right documentation required, to giving proper instruction. 
Methodical approaches also help you to develop other customer service skills such as time management, efficiency, and also to brush up on your existing knowledge.
How To Improve:
The way to improve this skill is similar to the methods needed for time management and efficiency. You need to continuously practice and strive for improvement.
🏆
Professionally Close Customers With Positive Experience
And finally, on our list of 20+ most important and must-have customer service skills, we have the closing ability. ​​​​As a customer service expert, being able to close with a customer involves ending the conversation with confirmed customer satisfaction (or as close to it as you can get) is the highest goal.
Consumers don't want to be dismissed before all of their issues have been resolved, so make sure you take the time to confirm with customers that all of their issues have been remedied.
How To Improve:
Again, be persistent and do not give up till you have achieved the utmost customer satisfaction with a proper solution. It might not be possible at all times, but make sure to keep trying every single time you face a customer complaint. 
Key Difference In Customer Service & Customer Support Skills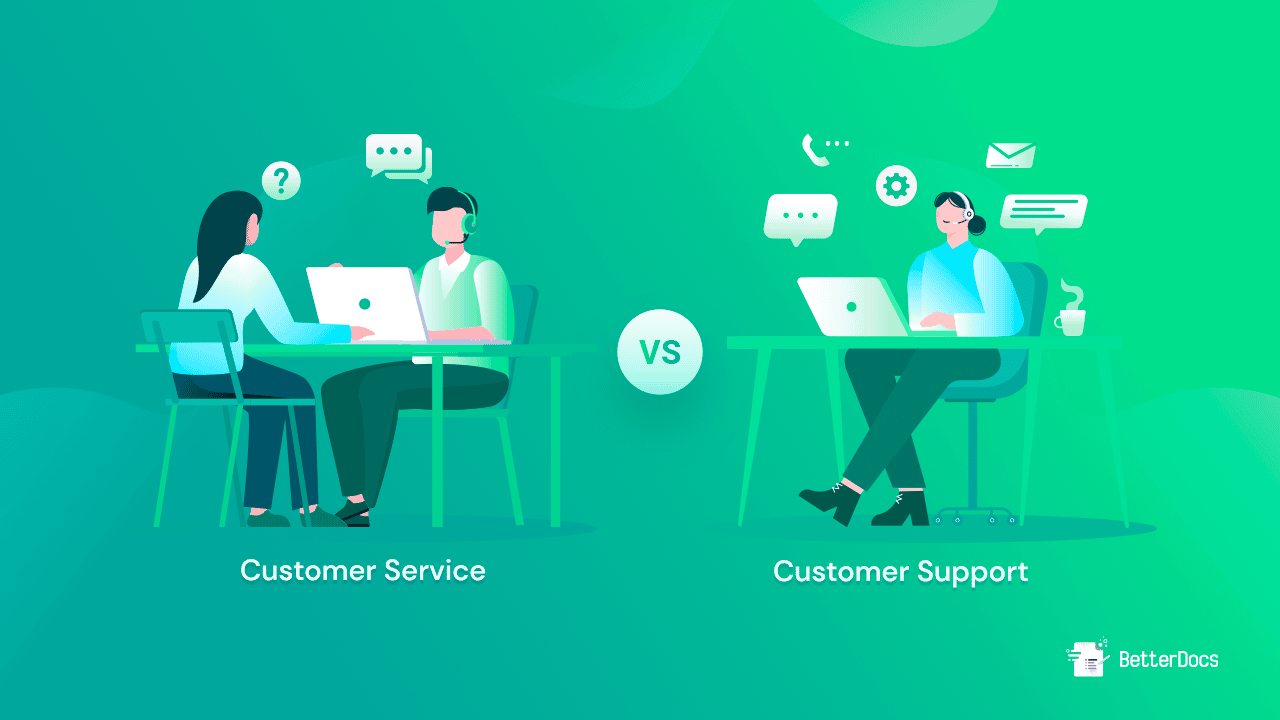 Now that we know the list of the most important customer service skills, it is important to understand that customer service and support are two different professions, though very similar at first glance. While both aim to enhance user satisfaction through dedicated assistance, customer support and service have their own separate perspectives and approaches to do so. And so they require distinct sets of skills. 
Customer service skills and jobs are more focused on relationship building, fielding customer questions, and directing activities that can help improve the overall experience for the customer.  And on the other hand, typically require technical customer support skills and expertise related to the product or service that the company is selling. But that's not all, there are many more differences between the two jobs – customer service and customer support. If you want to find out more, check out our blog here.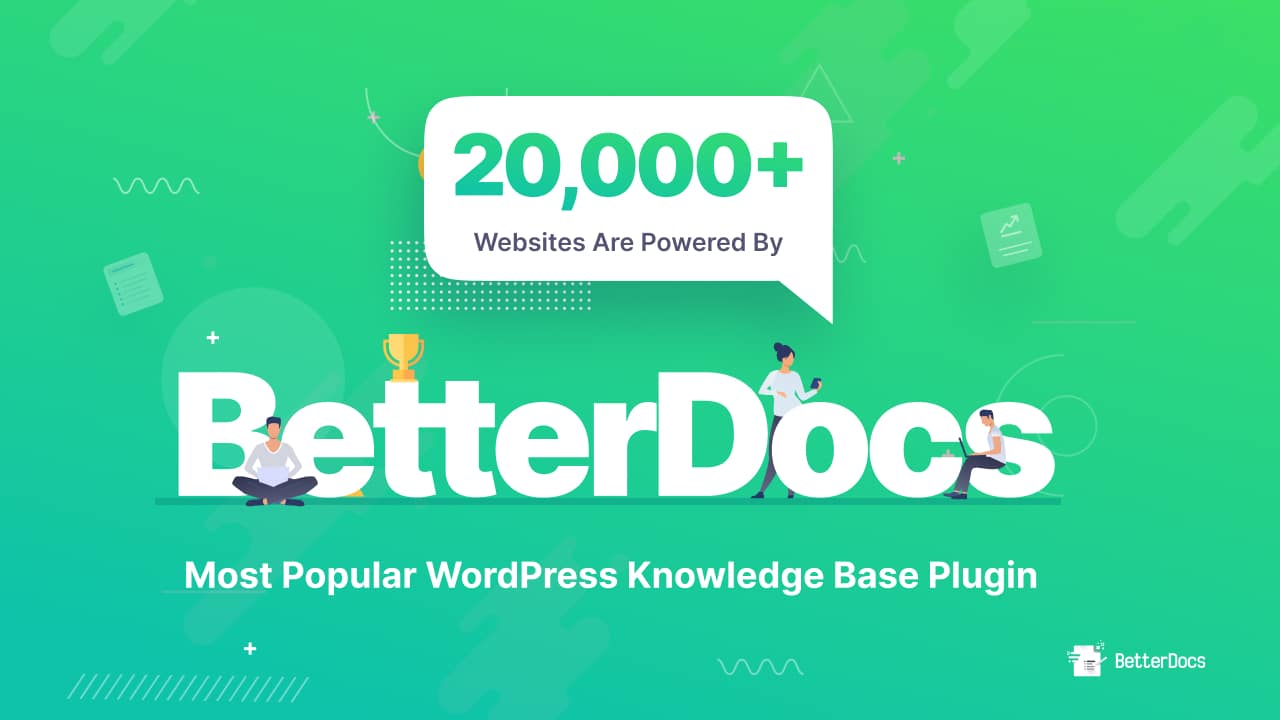 For more helpful blogs on customer service, take a minute to subscribe to our blog posts. Join our growing community on Facebook and scale up your company's customer support and customer service today.