Customer service in eCommerce plays a vital role in every online business. Generally, as eCommerce business doesn't exist in physical stores, powerful customer service is a must to gain customers' trust. Besides providing quality products and services, you need to serve the best eCommerce customer service to ensure your sales.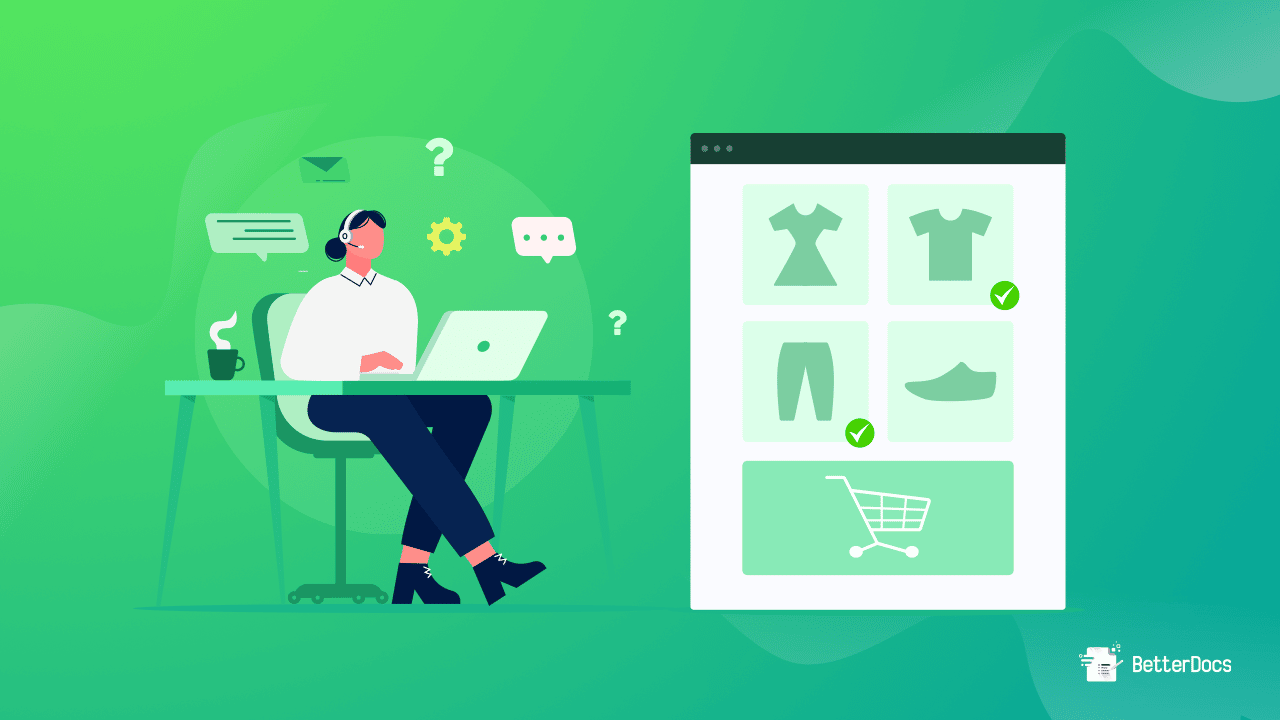 If you are running a business in the online field, then this article is for you. From here, you will get an idea of how you can work on your eCommerce service plans to provide the best to your customers. Before jumping into that, first, let's have a look at two points below where you will find knowledge about eCommerce customer service as well as its key importance. 
Learn About Customer Service In eCommerce
As an online business holder, you should know what eCommerce Customer Service actually is. It's a framework to assist customers with the correct path and information via online platforms. It is a simple but essential process that can make the shopper's eCommerce shopping journey easier. 
👉The customer service process helps customers by fulfilling their queries.
👉It creates a trustworthy relationship between the sellers and shoppers.
👉It makes easier the purchasing decision of the customer in the online shop.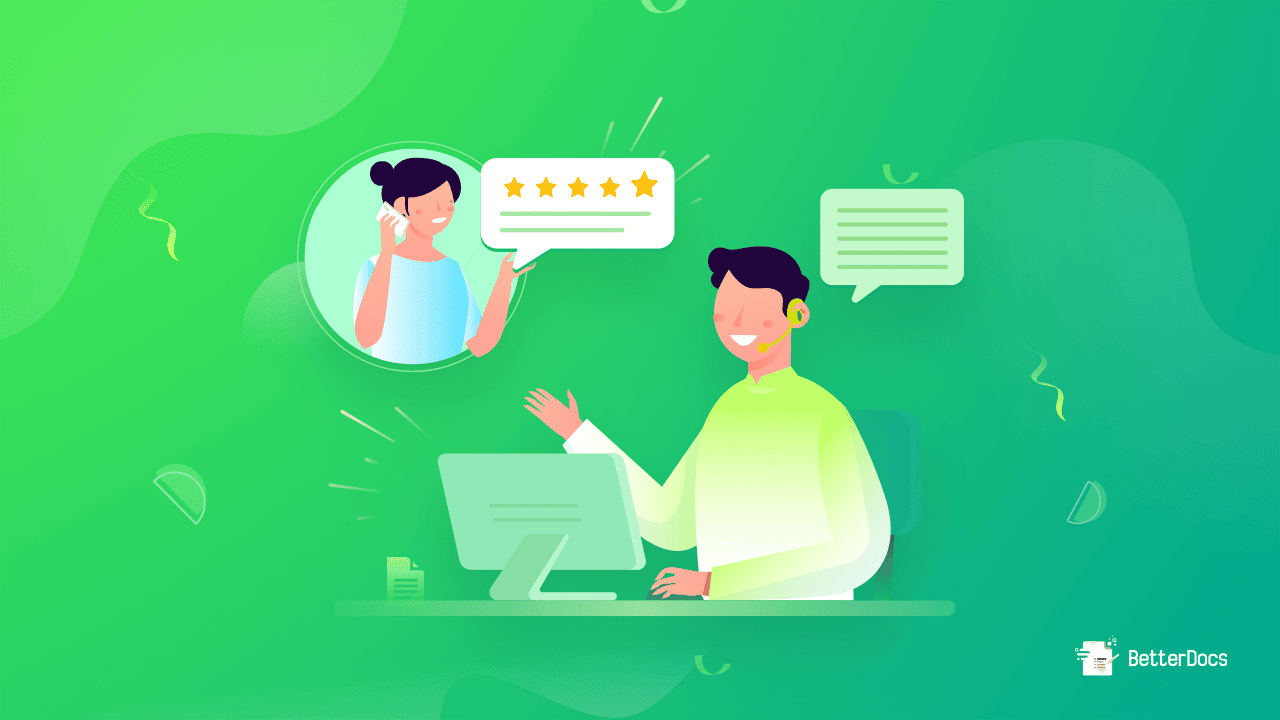 Key Importance Of Customer Service in eCommerce
Nowadays, a huge number of brands are roaming around the internet world to serve customers or clients with top-notch products and services. That's why it becomes very easy to move from one brand to another. And of course, people take this advantage to make sure of the perfect quality, best design, great service, etc while choosing products or services for themselves. 
Here are some key points that can tell you the importance of eCommerce customer service. 
⭐Attracting new visitors by providing correct information
⭐Satisfy store customers by resolving their queries
⭐Become the favorite online brand of the customer
⭐Engage potential customers in your shop for a longer
⭐Increase sales conversions and customer retention
⭐Get repeat customers to sell more from your store
⭐Improve brand value through excellent customer experience
⭐Reach customer's expectations level for better performance
⭐Help customers finalize their buying decision
⭐Skyrocket online sales and get great success
7 Best Practices For Effectual eCommerce Customer Service
Customer service varies from store to store, and business to business. There are different types of ways to provide a good eCommerce service to visitors and your customer service can make or break your eCommerce business. 
To make sure, your potential customers don't leave without taking your product or services, you need to ensure that you are providing high-class customer service. Below are 7 effective practices that can help you to provide a top-class eCommerce service.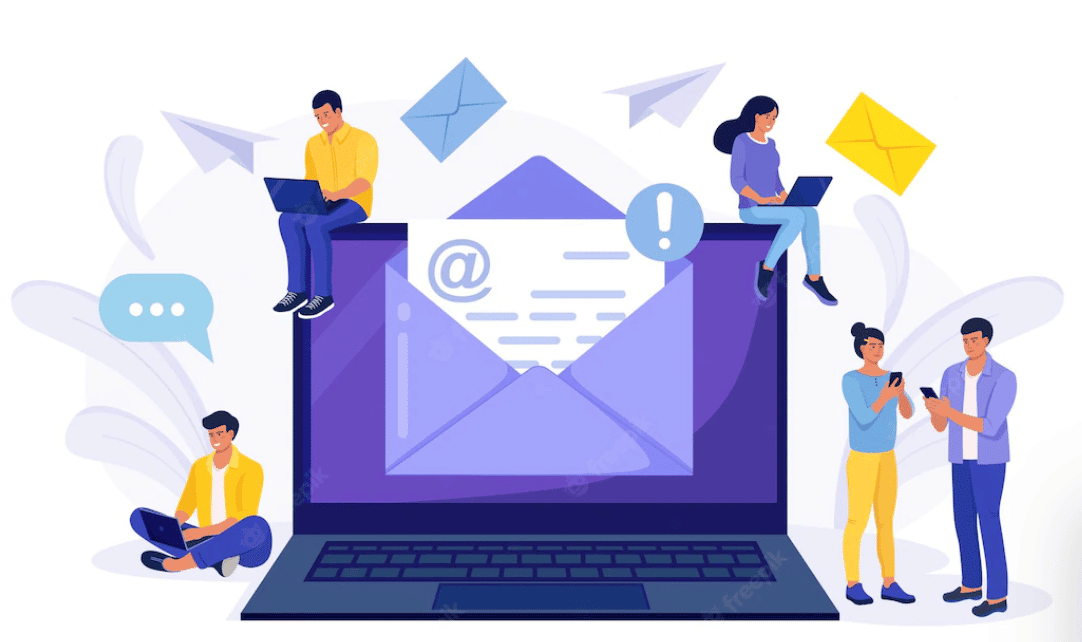 1. Ensure Self-Service-Based eCommerce Support
The most affordable and easiest eCommerce customer service can be self-service support. A detailed description with accurate information about the product or service can reduce the highest percentage of confusion in the shopper's mind. 
Besides, a well-documented FAQ corner on your website can help your consumer to find general queries about your shop and service. For that, you can create a high-quality knowledge base that can ensure easy solutions for customers' queries. BetterDocs, one of the finest WordPress plugins is here for you to help you create a stunning knowledge base for your customers.

Generally, online store sellers get too many questions about products, services, order and delivery processes, etc. For their goods, this organized self-service support can reduce their task load and they can run business with their perfect flow of work.
2. Provide Live Chat Support On Real-Time 
Live chat is a trendy preference for online shoppers. Though it is a little bit time-consuming to handle bundles of queries through real-time support, it is the most significant way to customer conversion. It takes some portion of your marketing budget, but trust me, it's worth doing it. 
With real-time support by human chat, providing bot chat can be another better way to serve your customers. By deploying an eCommerce bot, you can speed up your live chat support so that customers don't need to wait a long for replies. The super useful WordPress plugin BetterDocs can help you here to add an advanced Instant Answers chatbot for your customers.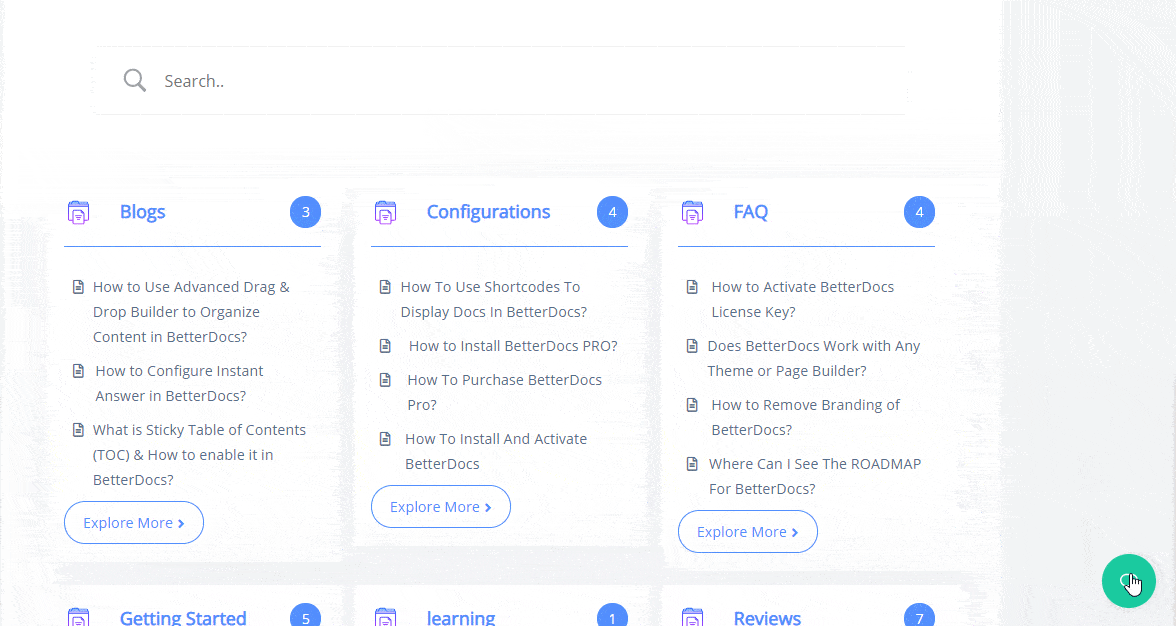 3. Build a Multichannel Support Strategy
Well, a little strategy can boost your sales by satisfying your shoppers! You can create a multi-channel support system for your eCommerce customer service. This can make your consumer really satisfied that they don't need to run here and there for some small pieces of information.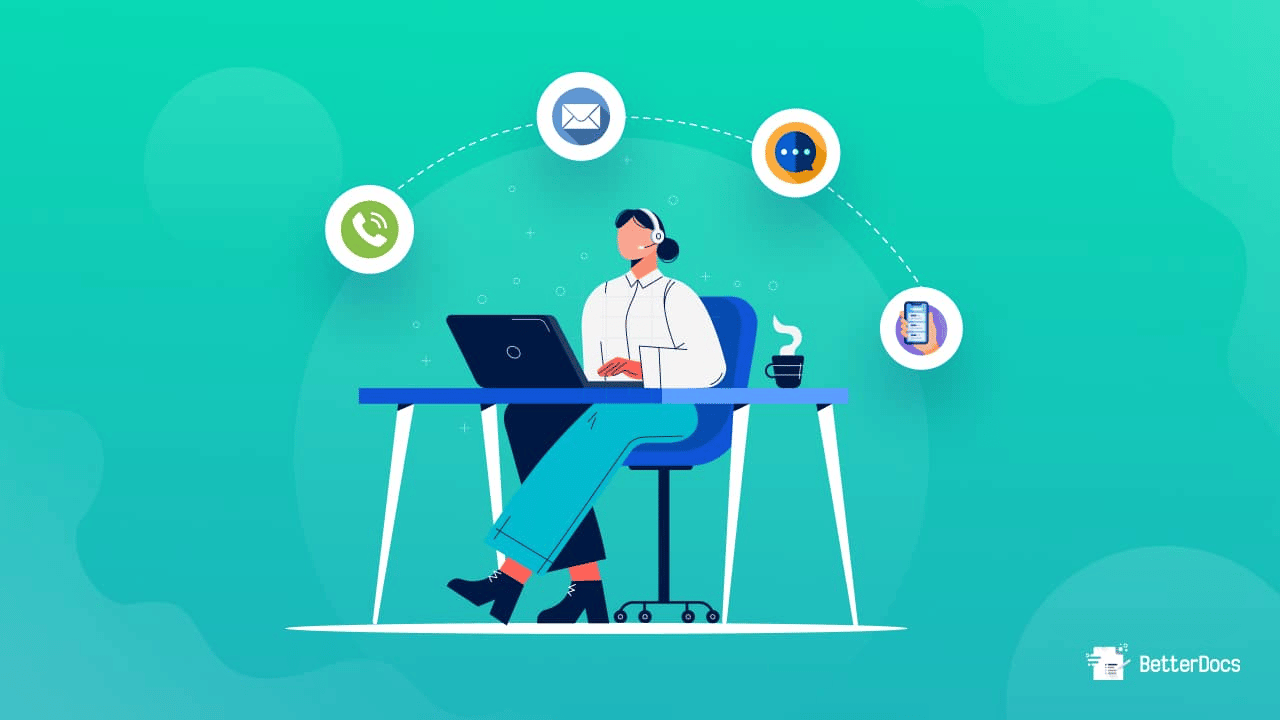 Multichannel can be phone calls, SMS texting, social media comments & DMs, emails, self-service documents, FAQs, live chats, help centers, and many more. By keeping all these channels, you are able to get more interested customers and more queries which is equal to more sales, hopefully; only if you serve better! 
4. Maintain Consistent Customer Service
Customer service must be consistent for your online store's reputation. It seems very unprofessional that you replied to your customers at the beginning and then after a few queries, you started ignoring their questions. You must have the patience to answer all the texts shoppers ask you.
To ensure and maintain consistent customer service in eCommerce, you have to put well-trained human resources in this position. Because these are the people who will directly interact with the customers of your online store. So their behavior and actions will directly reflect on your sales.
5. Offer In-app Support For Mobile Users
Nowadays, online shopping has become very common in almost every country of the world. And as it is the period of mobile phones and tabs, people started checking out online stores from these app-dependent devices mostly. So, it is your topmost priority to offer in-app support on your store's app. 
6. Act On Your Customer Feedback
Customer feedback can play a very important role in your eCommerce business. You can provide an online outlet on your eCommerce store's website where customers can leave feedback on your products and services. This will help you a lot, trust us! 
It's because online shoppers love to check reviews before buying anything from eCommerce stores. Real pictures and experience can help them to decide what to buy or not to buy. So, inspiring a customer to share their experience with your service can be one of your priorities.
As well as, your review section will play a big role in customer service by providing lots of real information. Also, you have to work on the feedback that will add value to your store. You can pick good suggestions from your customers to make your store more exciting for visitors. 
7. Improve The Response Time Of The Service
No one likes to delay while shopping! When customers ask you something means they are interested in your product or service. Your late reply can lose that potential customer forever! Because there are plenty of shops with the same category of products and services. And, it doesn't take long to move from one online shop to another.
Keep this in your mind, you have to keep response time shorter to ensure the best eCommerce customer service. Remember that, the faster you reply, the sooner your product will be sold out!
Improve eCommerce Customer Service To Grow Business
Well, these are just a few basic steps of practicing effective eCommerce customer service. There are many more things you can follow to bring out your best. Now it's your time to improve your eCommerce customer service process to grow your online business. 
So, are you ready to provide the best customer service for your eCommerce store? To make your website user-friendly in the customer service field, start with installing BetterDocs with some easy steps. Here, you will get a complete guide on this which will help you to make your eCommerce knowledge base easily.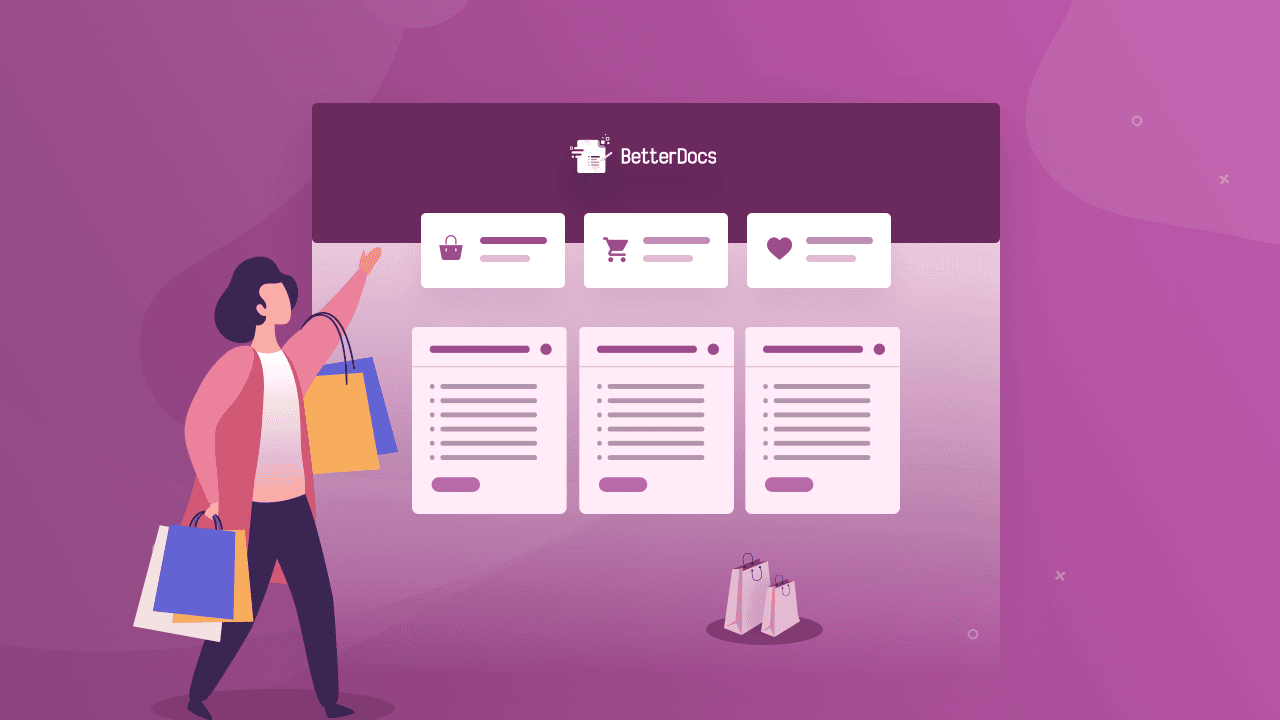 Do you think this blog is helpful? Don't forget to subscribe to our blog to read more blogs. We would love to have you in our Facebook community where you can share your knowledge and views with others.