Are you struggling with storing knowledge and disseminating it among your teams for better productivity? Enterprise knowledge management can help you gather, store, share and reuse resources easily through building a formatted knowledge base. To freely pass the necessary data or information, enterprise knowledge management can help you immensely. Let's explore everything there has to know about this type of knowledge management with some top-notch tool suggestions.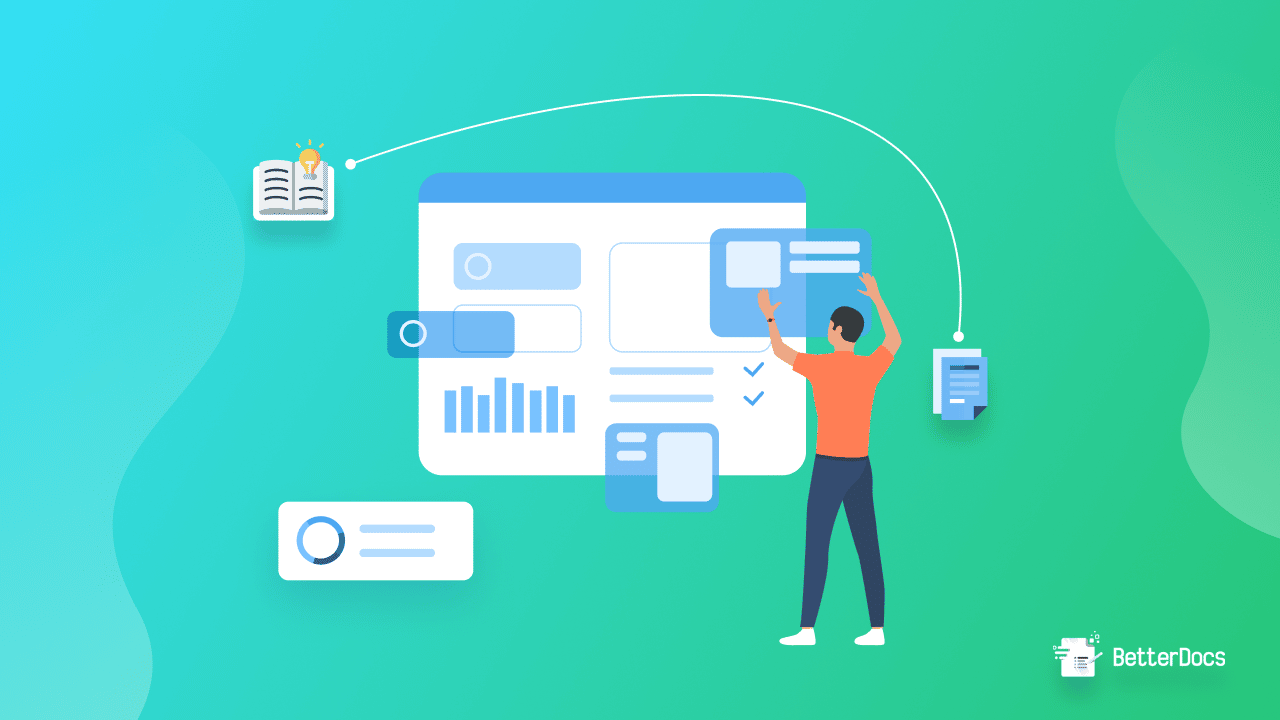 Enterprise Knowledge Management: Conceptual Explanation 
Enterprises experts are having difficulty successfully storing and managing information that needs to be communicated with the growing employee community. Every other business needs to deal with a large amount of data on a daily basis. Over time, this represents a significant operational strain for the businesses. Rather than hoarding knowledge or data, they encounter challenges when sharing it with employees and individuals all over the world. 
When your enterprise decides to become proactive and organized in terms of multiple operational projects, sharing data at the right time with the right people becomes the main key. For that, all of the data must be accessible by employees without any hassle. Research says that almost every employee spends 1.8 hours looking for information resources which are almost a quarter of a working day. This time can be allocated for far more important tasks. Most of the time, these data or information are not easy to locate as they can be buried in the system of someone's personal information tracker.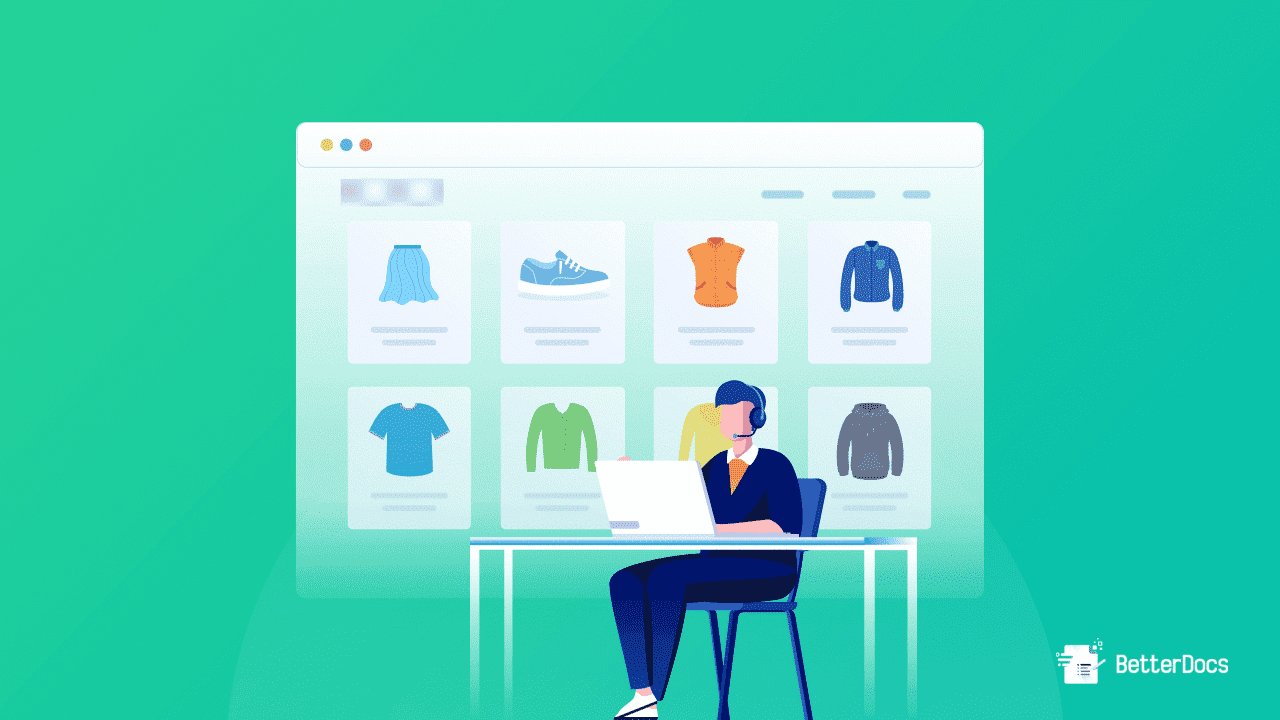 Enterprise knowledge management helps you to retrieve all this information and gather or store them in one place. It helps you to create a certain information pathway that guides people to have a seamless experience to find the required data. As all the information is sorted in one place, everyone can benefit from it as a communal wisdom repository. 
The Ultimate Framework For Maintaining Enterprise Knowledge Management 
There are some important frameworks or parameters that you must follow while maintaining an enterprise knowledge management system. It's important to go step by step and create a complete knowledge base for everyone. Let's see what steps you might need to follow to create a working framework for maintaining an enterprise knowledge management system. 
💡Gather Knowledge For The Enterprise 
Every company has its own set of knowledge that they want to share with the employees or the newcomers to the enterprise. The first and foremost step to gathering knowledge is to understand the branches of knowledge.
For example, implicit, and explicit tacit knowledge are some of the prominent types of knowledge that a company can gather from the entire enterprise. Suppose you have produced an application for which you want detailed documentation which will describe the process of using the application. In that case, the written down document would be an example of explicit knowledge. 
On the other hand, if you want to share the best practices, gathered skills, methods, and other transferable data, those are called implicit knowledge. Tacit knowledge means the individual experience of knowledge of each person that can be documented and shared. When you are trying to gather knowledge for the enterprise you must pay particular attention to each of these branches and index them accordingly. In that way, this communal knowledge can benefit everyone in the company. 
💡Store Knowledge For Future Use 
To store knowledge for an enterprise, you must maintain a knowledge base management system for yourself. If you are a WordPress user, we would recommend you to use the Betterdocs plugin for maintaining a knowledge base for all your information. You must keep in mind that all your information must be stored in a place that streamlines and is effectively sorted and organized. All your information must be gathered through search and must have findability. Employees can find information by using a taxonomy of information that has been appropriately indexed and sorted. 
💡Share And Disseminate Knowledge 
All your knowledge will lose its value if it's locked up in a system that no one has any access to. When your knowledge is accessible to everyone, all can be benefited from it by gaining helpful content on their own. Your enterprise knowledge taxonomy must maintain a queue of information so that the searcher can get access to relevant knowledge without hassling it. So your enterprise knowledge management system must have the ultimate flexibility in terms of sharing information. 
How Enterprise Knowledge Management Can Help Your Company Thrive? 
As we have already gathered information on how you should manage an enterprise knowledge base by following some simple steps. Now we will talk about how this huge management system can benefit you in the long run. Can this increase the productivity of your entire enterprise over time? Let's find out the answer below. 
Create A Consistent Knowledge Base 
A consistent knowledge base means you will gather knowledge in a standard way. When you are following a standardized and predictable format while storing your knowledge in your system, your employees will feel easy to consume the data and eventually implement them in their work life. So maintaining categories and relevancy should be your top priority while creating a knowledge base system for your organization.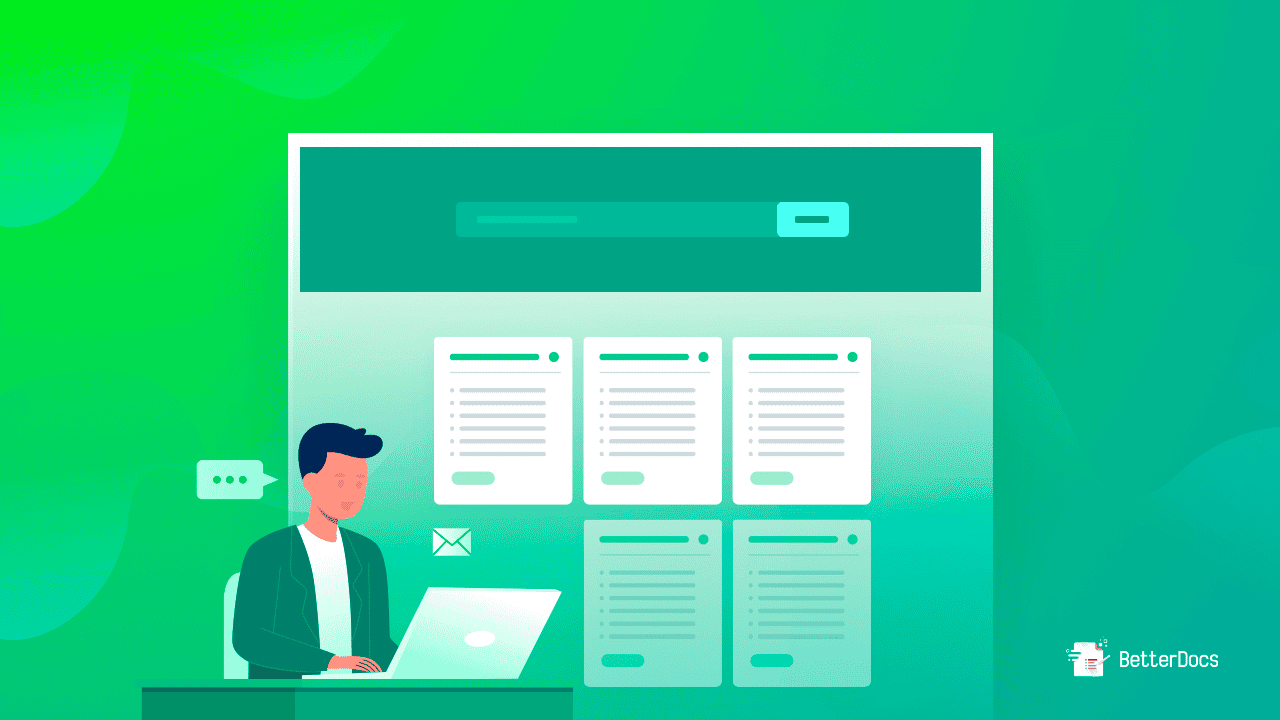 Increase Productivity In The Workplace 
When you are pushing your employees to do a certain information-gathering task over and over, it will waste their time and slow down the overall productivity of the organization. To prevent it, an enterprise knowledge base can help you without any doubt. 
Your employees will get time to reinvent and run newer projects when they need to spend less time finding organizational data. An enterprise knowledge management system can make everyone aware of what other employees are doing on their daily projects. It will help everyone to locate the necessity of collaboration and save time in the workplace. 
Help Employees Make Decisions
Many times' employees need to make individual decisions in their workplace. But to have the ability to make decisions, they must have the access to all the required data and information. If you can provide a knowledge base to them, they might not need to approach any colleague for additional data at all. The process becomes more streamlined as the decision-maker gets access to the expertise of other employees without spending time in any conversations.
Reduce The Probability Of Knowledge Loss
As mentioned earlier, there are different branches of knowledge that you can gather. Knowledge loss can happen if someone leaves the enterprise and you do not keep track of their tacit knowledge. In that way, their absence can cause your entire organization a great loss eventually. To reduce the probability of knowledge loss like this, an enterprise knowledge management system can help you to contain data safe and sound. So that there will not be any knowledge gap. 
How To Implement Enterprise Knowledge Management In Your Workplace 
There are some methods that you can follow to implement enterprise knowledge management to get all the benefits mentioned above. Let's see what basic ways or steps you can adopt to introduce this type of knowledge base to your organization. 
Brainstorm About All Possible Knowledge 
Before you get started with gathering knowledge, have a brainstorming session first with all the employees. What kind of knowledge they need to know, which categories should be prioritized, or what new ideas everyone can propose will come up in this session. For example, employees can give their input regarding any organizational issue that needs to be addressed. They can raise the points and a knowledge base can be prepared to solve this informational crisis. Or they can keep track of the session result and share it with others. So having a brainstorming session can be fruitful to propose ideas and share with others.
Generate Ideas For Problem Solving 
The implication of enterprise knowledge can be seen when generating ideas for any official or business event. For example, there is an upcoming business event where you are going to propose some of the vital issues faced by the industry. To do that, you can create a poll or form where employees can introduce their ideas individually that can be stored for later use. You can maintain an entire knowledge base dedicated to seasonal idea generation sessions. In that way, when business experts are up to any problem-solving spree, they can choose and pick a topic from the idea repository. 
Outline Any Project Beforehand 
If you have already created an information repository, it will be easier for any team to get started with the project. Because all the available data can make them create an outline of the project and see where they can get started. It will eventually increase the collaboration between teams over time. 
Increase Team Collaboration 
Team collaboration is important in any organization. But when a team does not have any idea of what the other team members are doing, it gets hard to approach and try to collaborate with them. If your team members are spread out in different locations, then it gets much harder for everyone to come to one page. For that, an enterprise knowledge management system can help to share knowledge with each other. Anyone from any team can enter the knowledge base and see what the latest information has arrived. Based on that they can come and approach other team members to collaborate and run the project faster.
3 Best Enterprise Knowledge Management Tools To Choose In 2023
If you want to create your Knowledge base in WordPress, we have quite some top-notch tool suggestions for you. These plugins can help you to effectively create a knowledge base that you can maintain easily with much flexibility. These flexibilities can include, keyword search options, multiple criteria or category generation, collecting feedback, and so on. Let's explore all the knowledge base plugins or tools below: 
BetterDocs – Accelerate The Power Of Knowledge Base 
BetterDocs by WPDeveloper is the newest and best WordPress documentation plugin. BetterDocs offers a free version with a superb built-in documentation page that has an effective search option. It comes with a powerful drag-and-drop builder that lets you arrange your papers right from the dashboard.

Your documentation site's layout will be completely under your control. You won't need to worry about manual creation as a result. On your documentation site, analytics may also be utilized to track and measure customer impressions.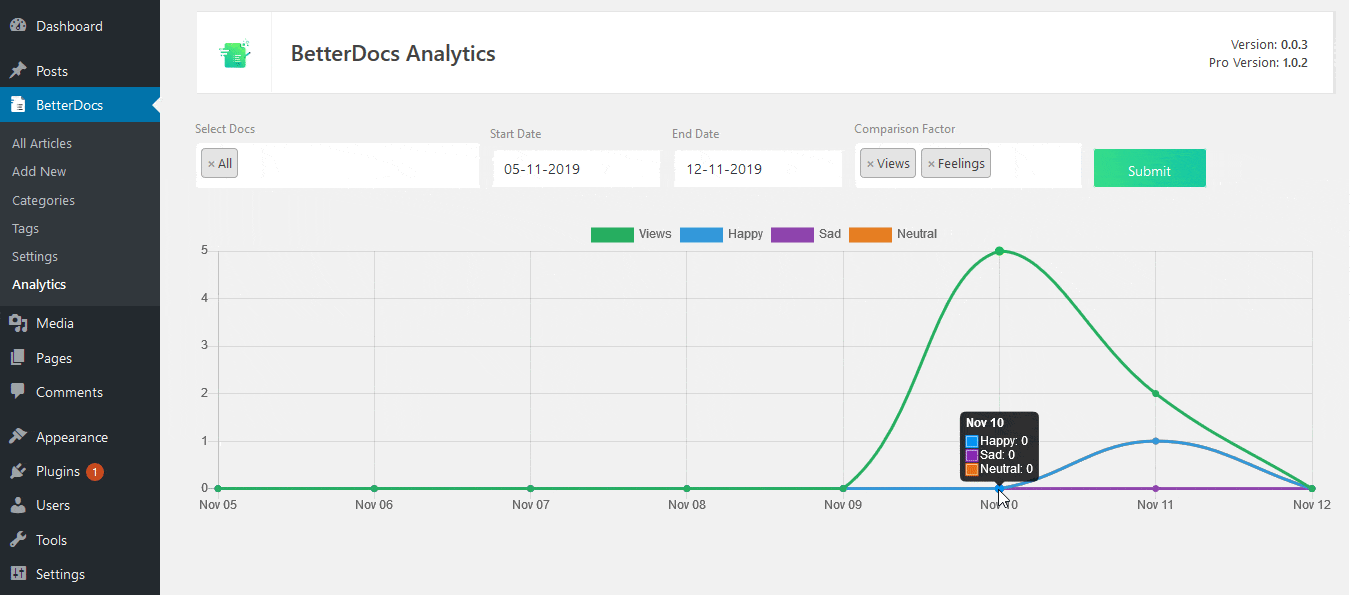 With the help of well-organized Knowledge Base documentation plugins, you will certainly be able to create complete assistance for employees. This is the plugin you need if you want to effortlessly establish a knowledge base in WordPress.
Help Scout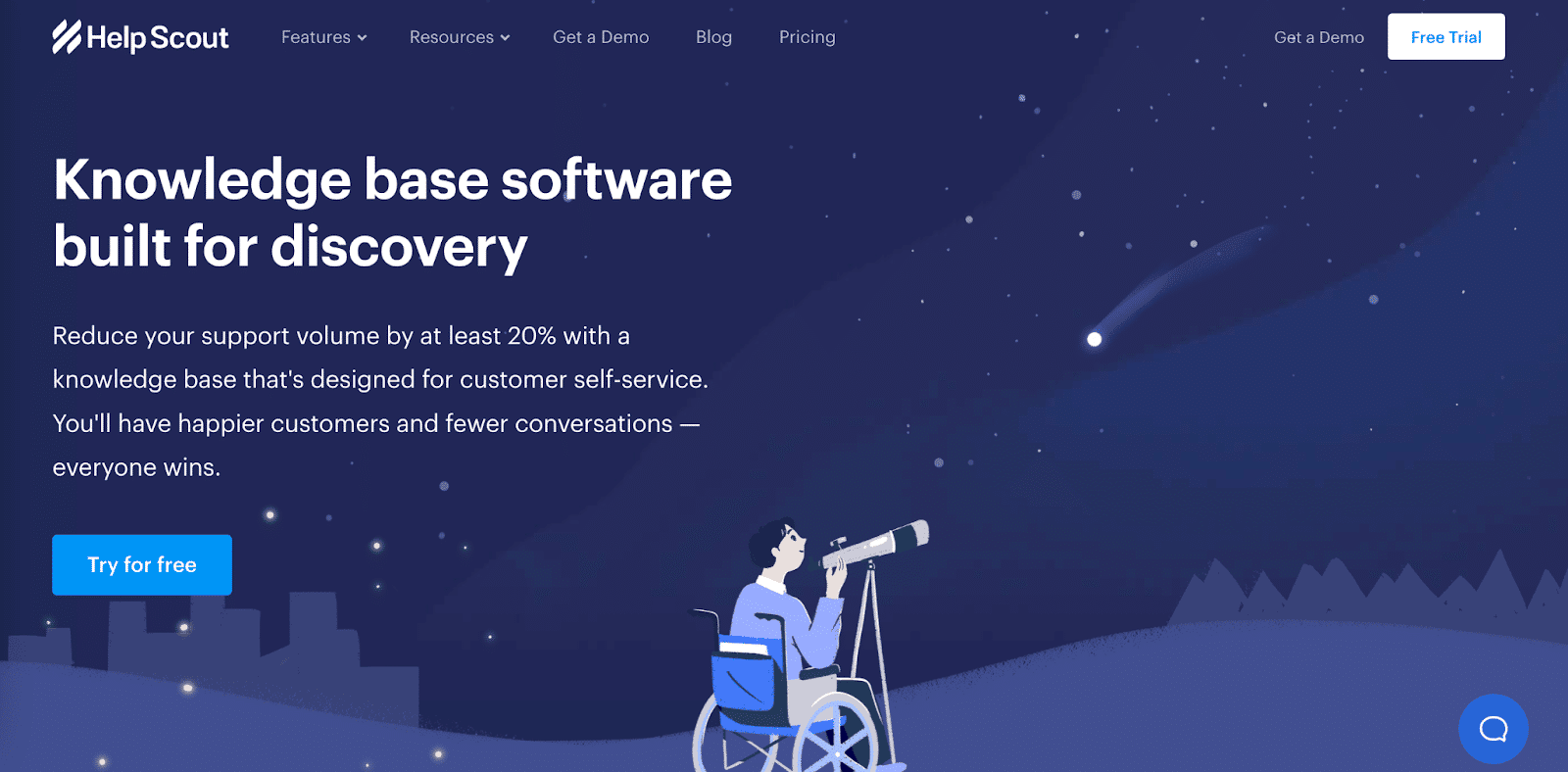 Help Scout is another knowledge base plugin that allows you to produce fresh content while collaborating with other people. You'll have a shared inbox where you and your team may collaborate on building a knowledge base. You can categorize and construct a knowledge base for your customers or users.  
Your customers can read your material or documentation from anywhere on your website with the help of Beacon. Using this platform, you can easily add images, hyperlinks, videos, and tables.
ClickHelp
ClickHelp is the appropriate answer if you need a web-based technical documentation software solution. It has a simple setup process and enables white-label branding easier than ever before. You'll also receive complete UI customization and a slew of cool features. If you use this online program, you'll also get full REST API support. You may also collaborate with your team, and you can easily develop a detailed enterprise knowledge base. 
If you find this blog useful to understand the concept of enterprise knowledge management, read more blogs like this by subscribing to our blog. Share your thoughts with others by joining our super-friendly community.