Creating a Knowledge Base Help Center can be a game changer for your customer support especially when you are navigating through the competitive industry of Shopify. A well-designed and thoughtfully planned knowledge base is not just an information hub, it can also streamline customer inquiries and improve SEO rankings. Learn about the top 5 advantages of creating a Shopify Knowledge Base Support Center.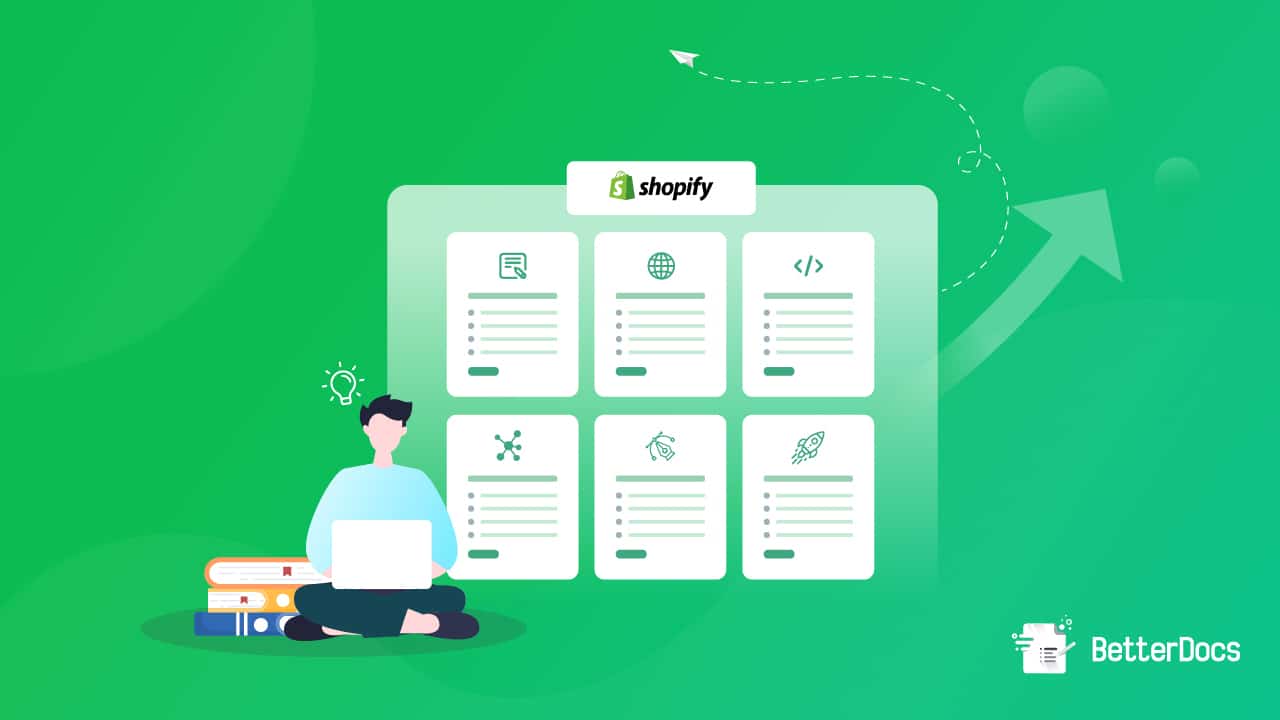 Discover The Top 5 Benefits Of A Knowledge Base Help Center For Shopify
A Shopify Knowledge Base Help Center is an investment that offers multifaceted returns—improving both your customer experience and your internal operations. Find out the top 5 benefits of a Knowledge Base Support Center for Shopify.
Self-Service Improvements for Customers
Self-service is highly encouraged by a Knowledge Base Help Center. Your Shopify site encourages customers to find solutions on their own by providing fast access to a multitude of information like product details, troubleshooting instructions, and FAQ sections. This independence can potentially improve the user experience and greatly boost overall satisfaction. Customers are more inclined to stick with your brand if they have agency and trust in your offerings.
Fewer Requests For Help From Customers
The number of support tickets can be cut down significantly with the help of a well-planned Shopify Knowledge Base Support Center. When clients have quick access to answers, they are less likely to contact live assistance. As a result, your support staff will have more time to devote to the more intricate inquiries that need individual attention.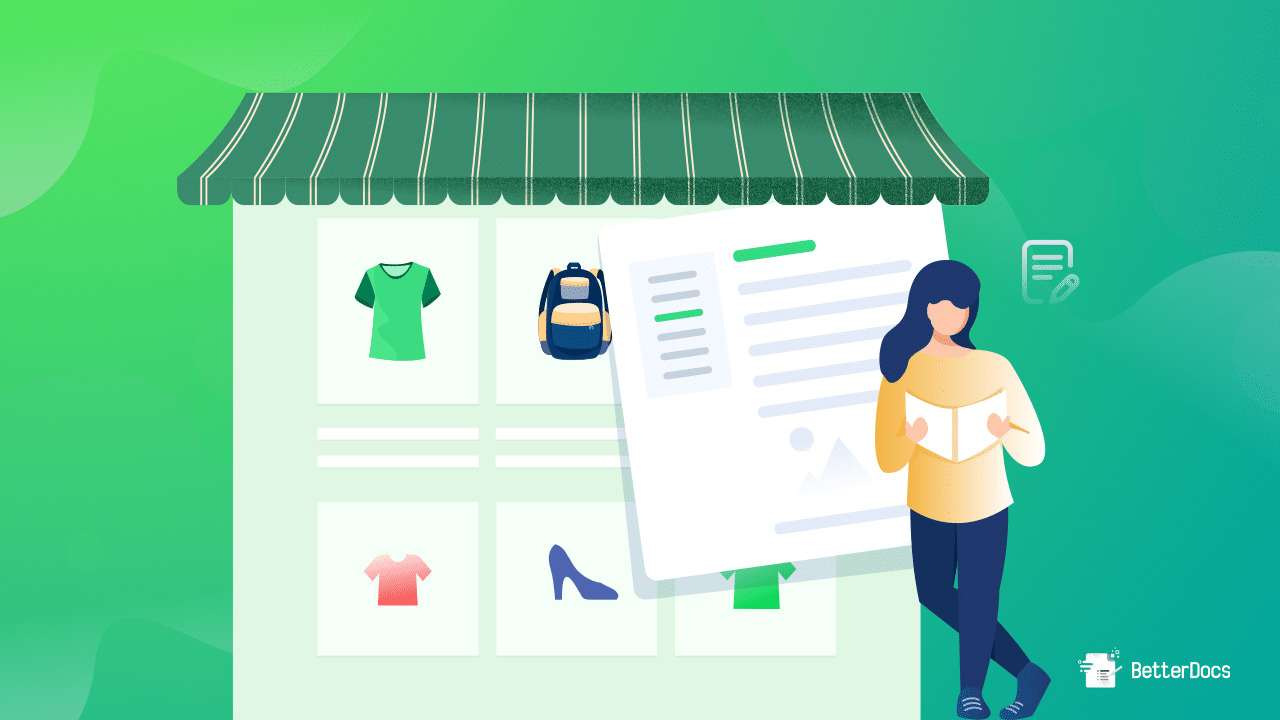 Increased Traffic and Search Engine Rankings
Your site's search engine optimization (SEO) and online visibility will increase with the addition of a well-organized Knowledge Base Help Center. You may optimize your knowledge base for search engines by including relevant keywords, backlinks, and regularly updated information in your articles. More people looking for answers relevant to your products or services will find you as a consequence.
Detailed Learnings On Your Products & Services
Customers can learn the ins and outs of your products with the help of tutorials, guides, and explanatory articles in your Shopify Knowledge Base Help Center. Users pick up knowledge on how to fix simple problems, how to get the most out of the product, and how to make the most of its capabilities. Customers who are well-informed about your product are more likely to be loyal to your business because they recognize the benefits it provides to their tasks. This awareness is crucial in fostering faithful customers for the long haul.
Simplified & Structured Streamlining Process
Your team members will benefit greatly from having access to the same information that you provide to your customers in a Knowledge Base Support Center. It can help new hires learn about your products and frequently asked questions (FAQs) from customers right away. In addition, the Knowledge Base assembles the information into a single place, which lessens the potential for internal discord and enhances the excellence of your customer service.
Create A Shopify Knowledge Base Help Center With BetterDocs For Shopify
BetterDocs For Shopify is the most innovative solution for Shopify stores to create an efficient knowledge base. It allows you to set up instant self-servicing and reduce support tickets. You will have everything you need to create a well-structured and organized documentation page for your Knowledge Base Support Center for your Shopify store.
BetterDocs For Shopify includes an easy-to-use built-in customizer. You can easily configure the documentation settings and reap the benefits of employing this amazing knowledge base solution in your Shopify store.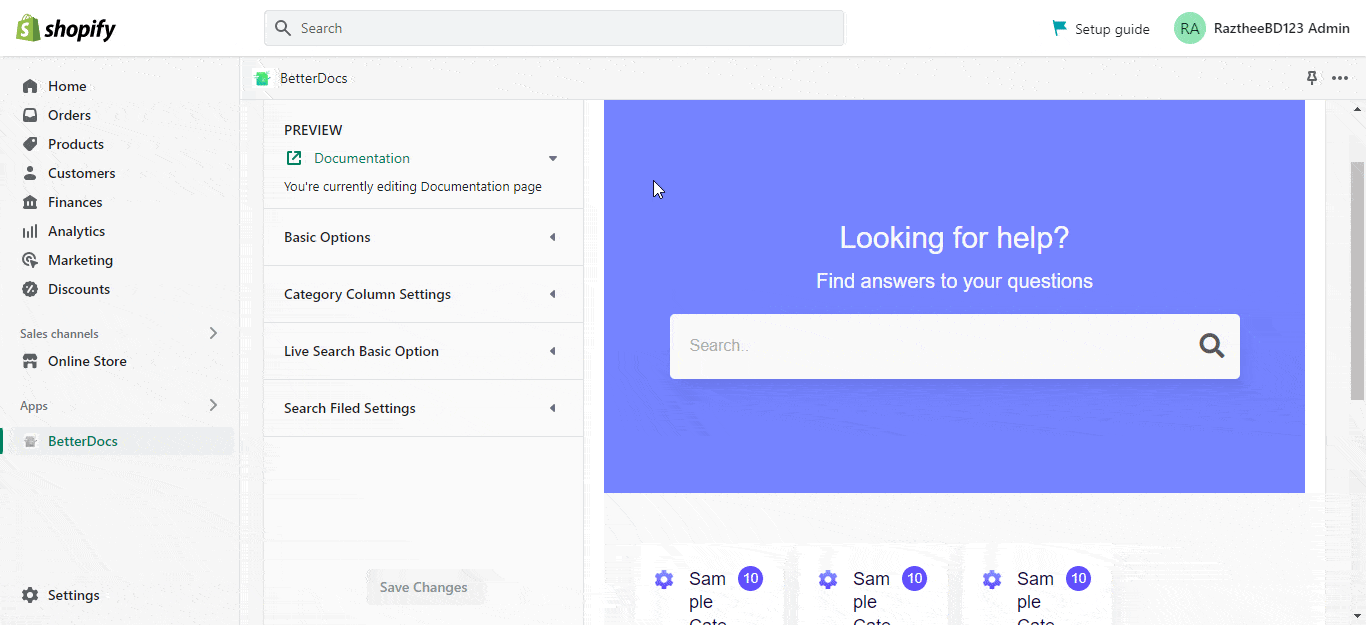 With BetterDocs For Shopify, you can include a Sticky Table Of Contents (TOC) that moves with a mouse scroll. Using the Sticky TOC, you can make your documentation page user-friendly and make navigation easier.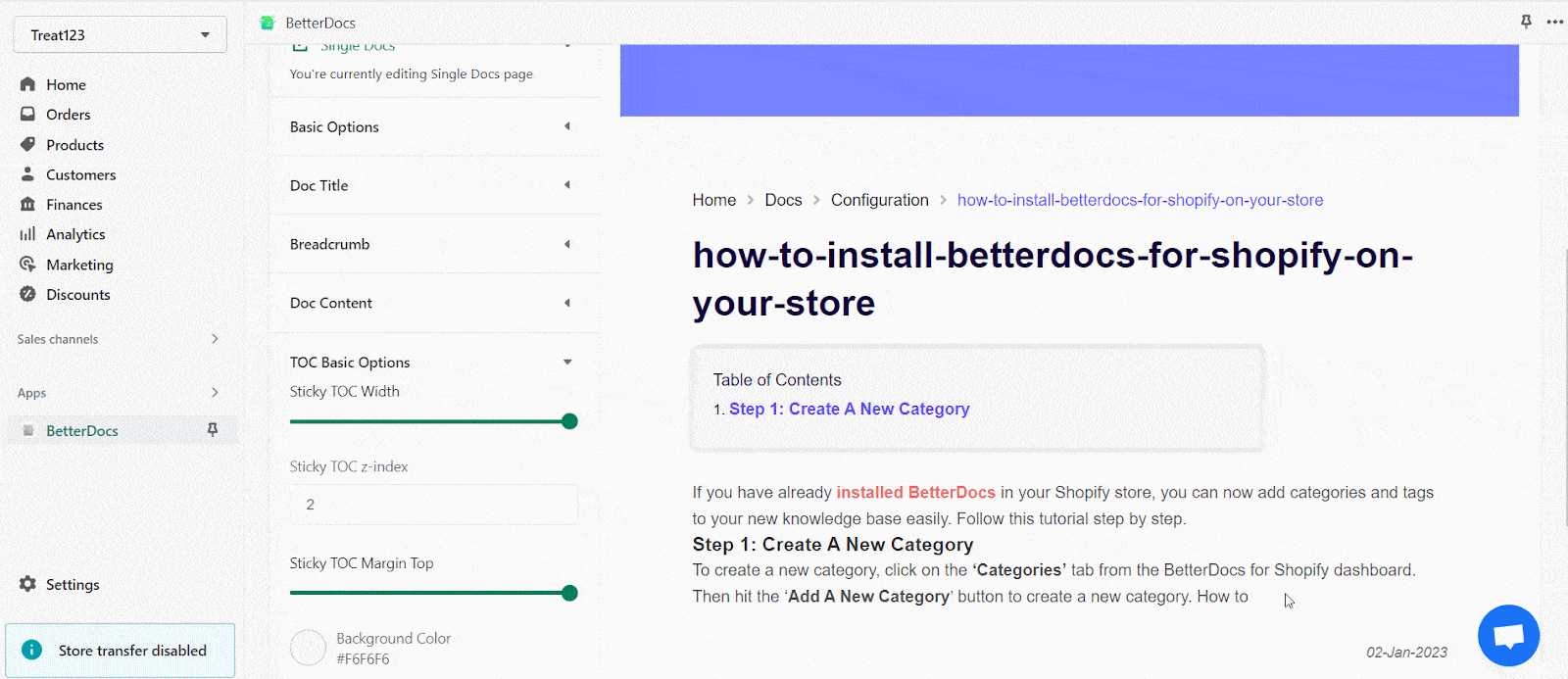 Keep in mind that the success of a Shopify Knowledge Base Support Center depends on its users being able to find quick and easy answers to their problems. By using BetterDocs For Shopify, you can organize your docs based on categories and add proper tags to make your docs easily discoverable.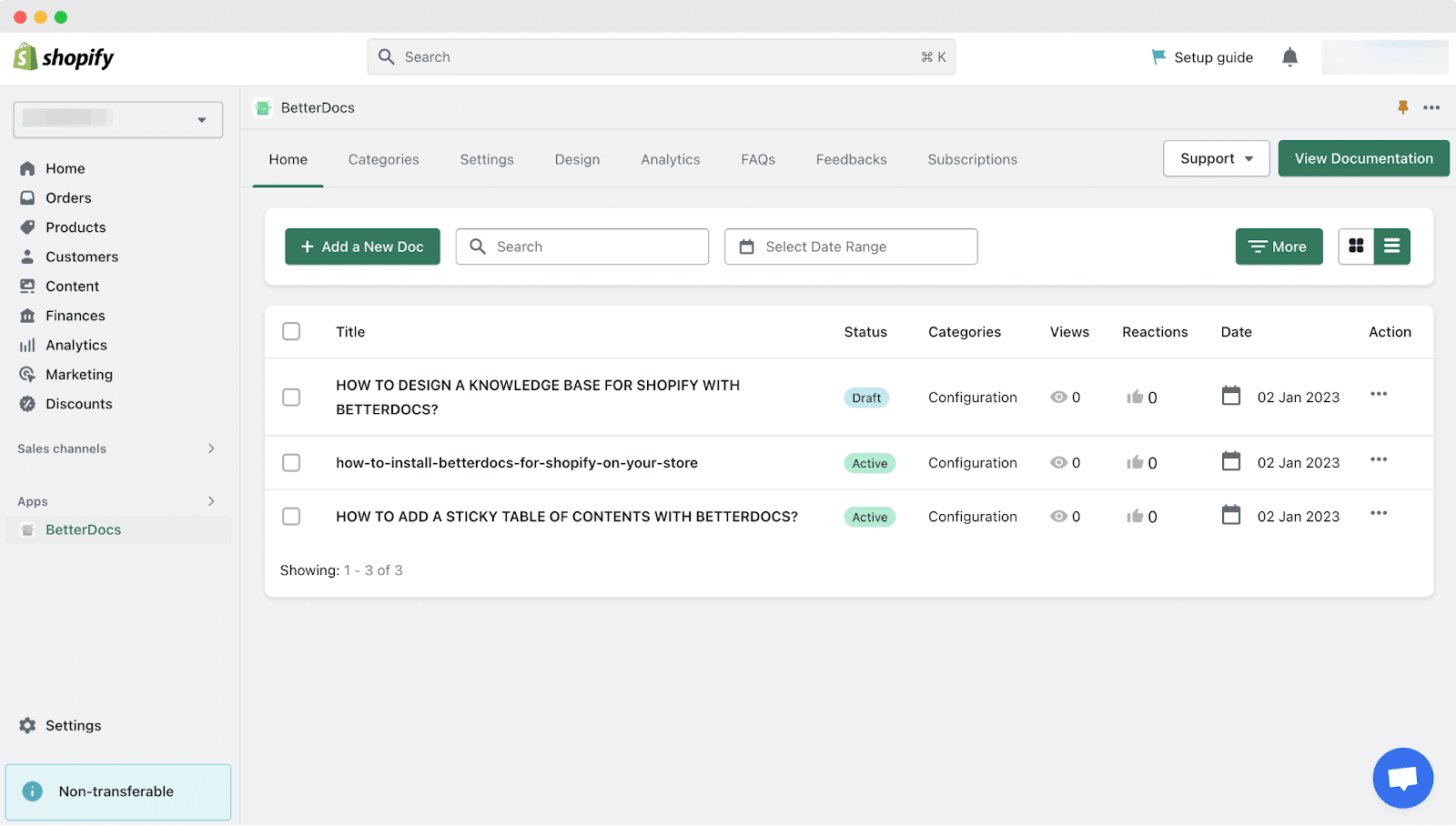 BetterDocs For Shopify enables you to set up analytics for monitoring the efficiency of your knowledge base. With its 'Analytics' tool, you can conveniently observe the number of users who have read and responded to your documentation, as well as identify the most frequently used search keywords in your documentation.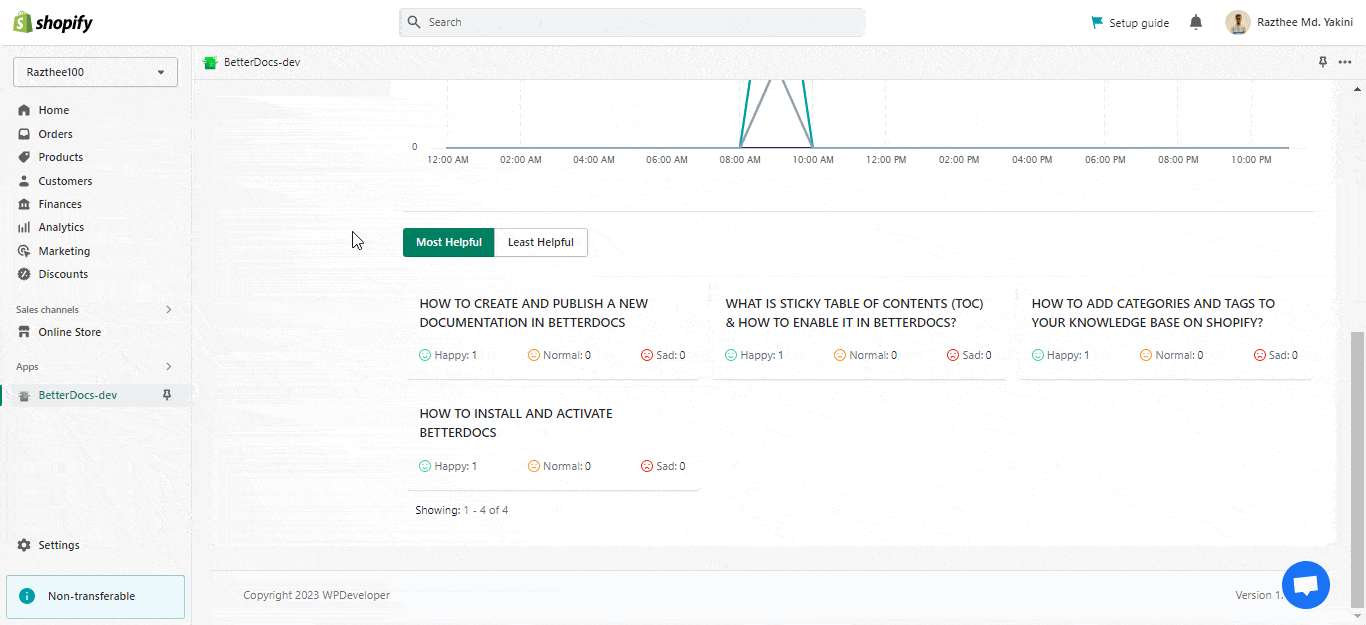 There are tons of things that you can do with BetterDocs For Shopify to design and configure your Shopify Knowledge Base Support Center. Read this article if you want to know more about setting up a Shopify Knowledge Base Help Center with BetterDocs.
Best Practices For Creating A Shopify Knowledge Base Help Center
Your team's ability to give consistent, high-quality support that contributes to your brand's reputation will be greatly aided if you have a well-organized Knowledge Base Support Center. With the availability of clear rules and standardized responses in a Shopify knowledge base, your team productivity enhances. Below are some best practices for creating a Knowledge Base Support Center for your Shopify store.
Make The Communication Clear, Faster, & Simpler
The language you employ is a significant aspect of creating a useful Knowledge Base. However, not all consumers are tech-savvy or conversant in industry lingo. Therefore, make sure your material is simple to digest. Try to use layman's terms and write in a straightforward manner. Don't use convoluted phrases or unfamiliar terms that can throw off your readers.
Keep in mind that the end goal is to assist clients in quickly fixing their problems and that effective communication is key to that end. Be sure to define any unfamiliar phrases you may use. Along with that, your response to any queries needs to be prompt. With BetterDocs For Shopify, you can achieve that. It offers an Instant Answer feature that allows visitors to discover answers to their desired questions instantly.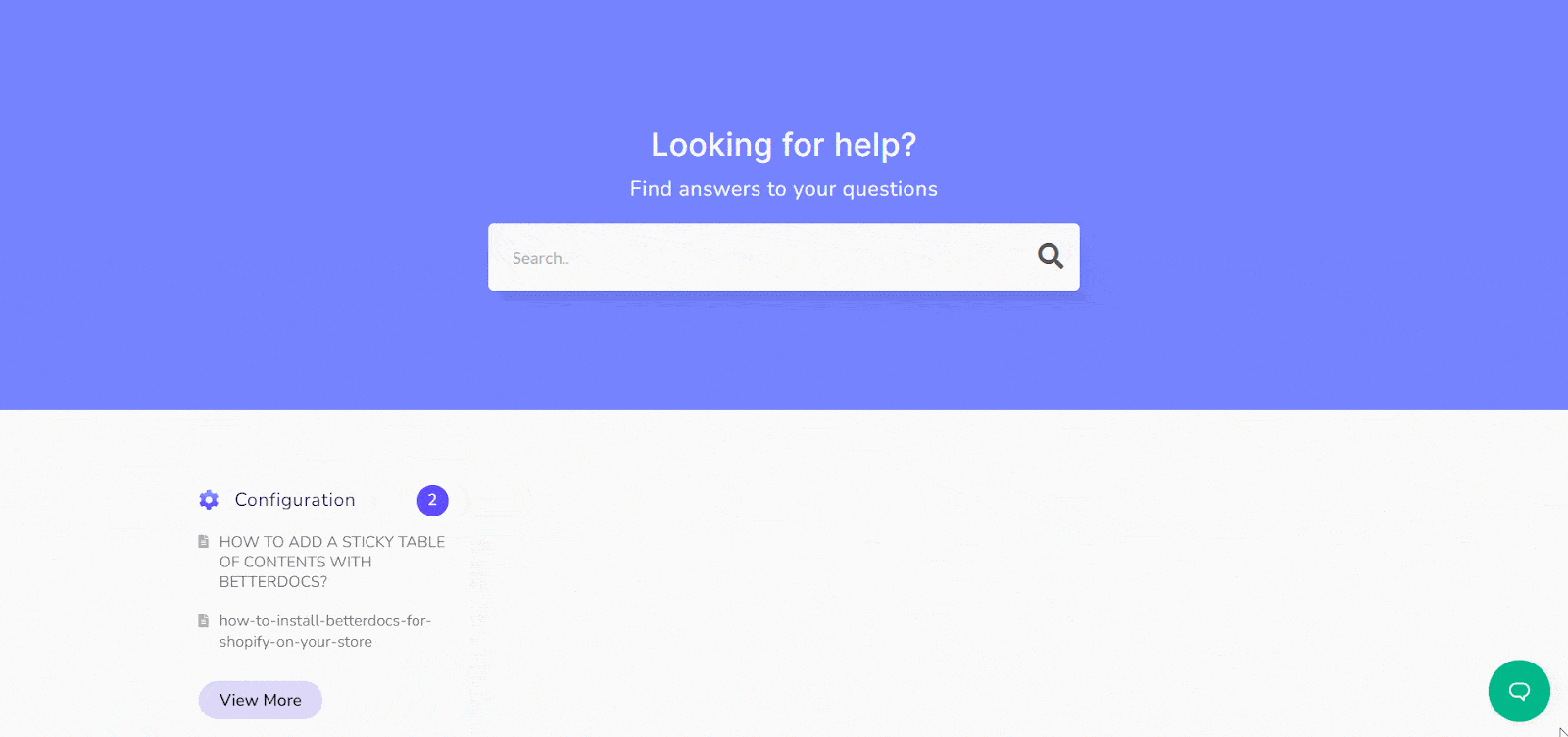 Organize The Information Efficiently
Imagine yourself at a library where the books aren't organized in any way to make your search easier. It's really annoying, right? The information of your Shopify Knowledge Base Help Center works the same way. Arrange the necessary data in a manner that's easy to understand and navigate. Make it simple to find what your customers are looking for. Also, make the navigation process easy by classifying content into relevant categories. Make sure the pieces that are the most popular or fundamental are front and center. Customers will have an easier time locating information in a well-structured Knowledge Base.
Be Open To Receive Customer Feedback
Don't ever close yourself off to criticism. Inconsistencies or ambiguities in your Knowledge Base may be revealed by the questions and concerns of your customers. The Knowledge Base can only get better with input from both customers and support staff. Take this feedback into account when you update and expand your content. In this approach, your Knowledge Base evolves over time to become a more useful tool for your team and your clients.
BetterDocs For Shopify offers you a feedback feature as well. You can receive readers' feedback and take steps accordingly to make your Knowledge Base Help Center more efficient and user-friendly.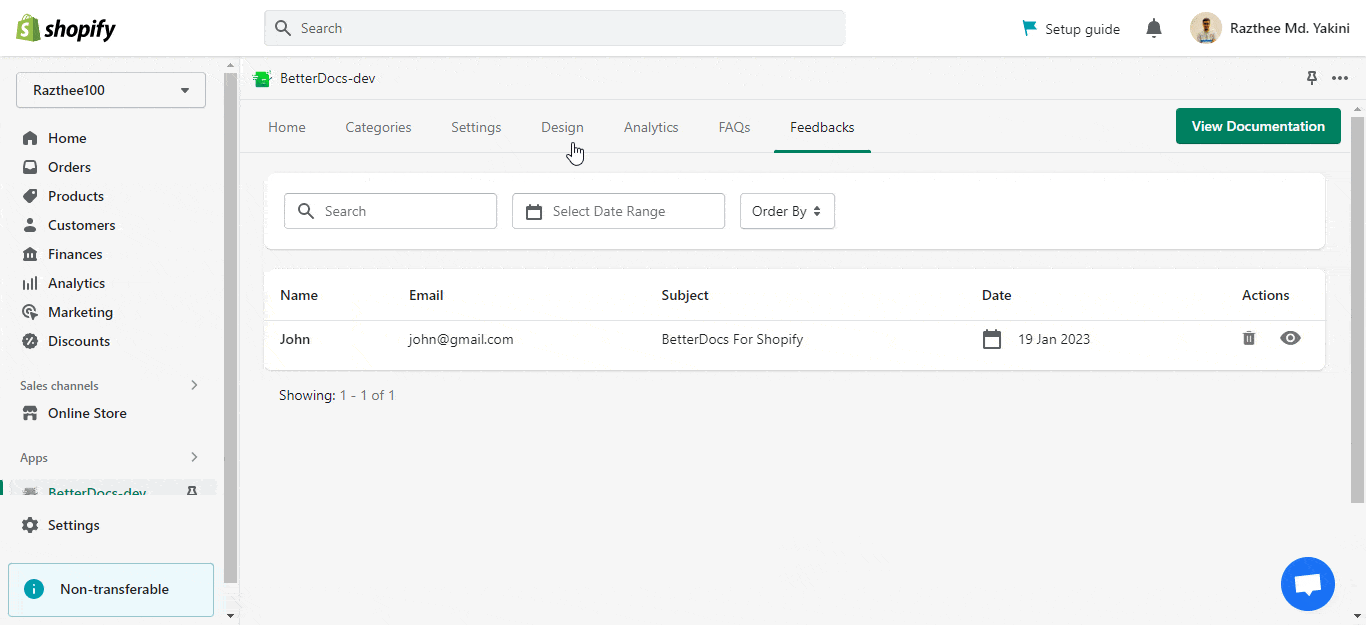 Keep The Database Updated
An out-of-date Knowledge Base Help Center can do more harm than good. The Shopify Knowledge Base should be regularly updated to reflect any changes to the store's offerings, policies, or infrastructure. Maintain a schedule of regular reviews and updates. This is beneficial for both your Knowledge Base's continued usefulness and your SEO, as search engines prioritize sites with fresh information.
Create A Shopify Knowledge Base Help Center That Strengthens Your Customer Support
Following the best practices for your Shopify Knowledge Base Support Center will certainly help you provide visitors with the best customer support experience allowing you to boost your business growth as well.
Was thing blog helpful for you? Feel free to share your thoughts and subscribe to our blogs for more useful Shopify guides.