With the help of BetterDocs, you can add a very effective Instant Answers chat-like widget on your Shopify store so that customers can quickly discover the article they're looking for. This can be added to any page you like, relieving the pressure on your support. Users can even leave you a message and contact you using the Feedback form.
How To Configure Instant Answers Using BetterDocs? #
Follow the easy steps to add and configure Instant Answers with BetterDocs for Shopify. Before you start, make sure you have BetterDocs app installed on your Shopify store.
Step 1: Enable BetterDocs Instant Answers For Shopify #
To enable the BetterDocs Instant Answer feature, from your Shopify dashboard, Go to BetterDocs → Settings → Instant Answer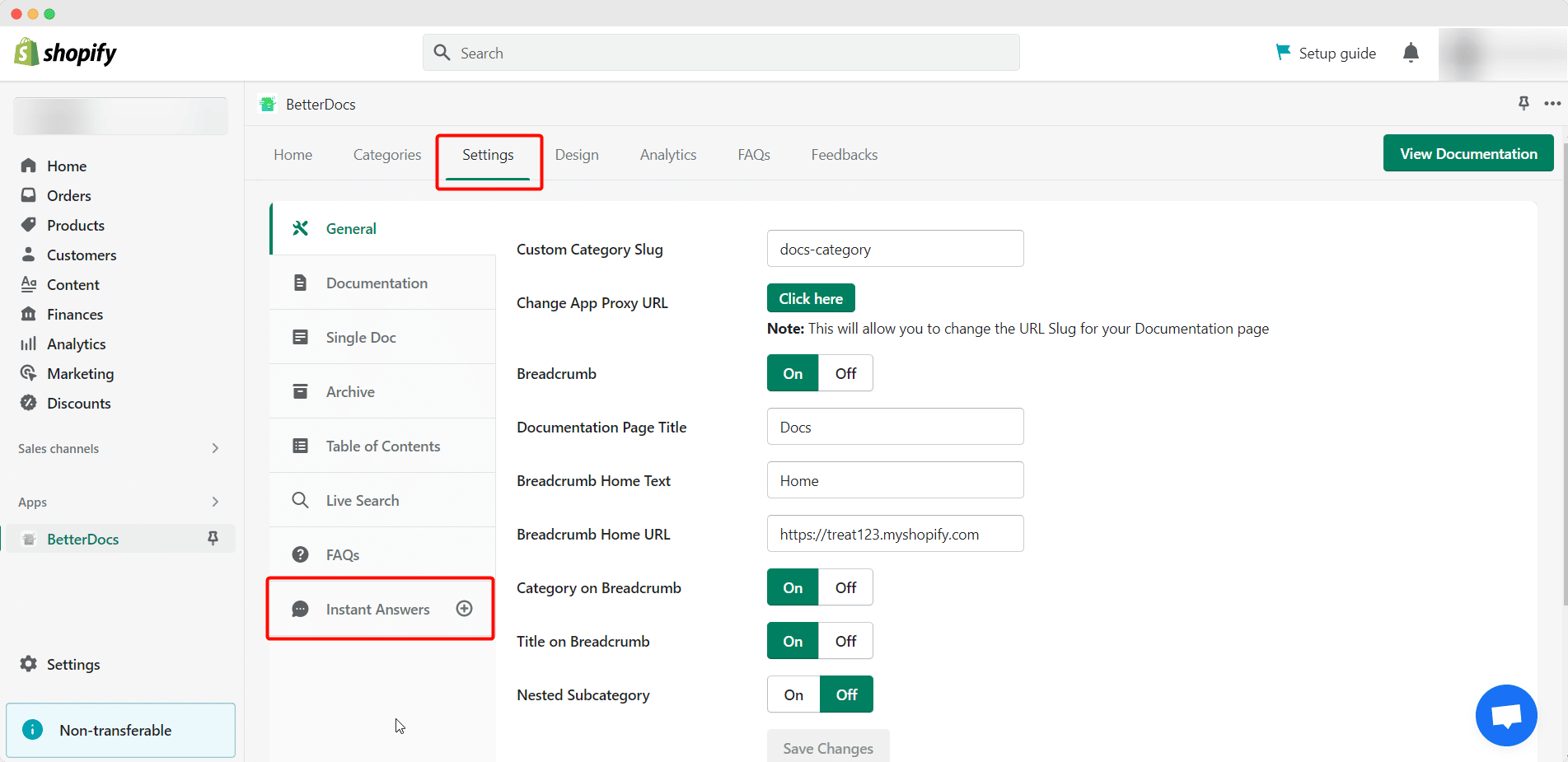 Now, click on the '+' icon on the 'Instant Answer' tab to expand it. Configure the 'General Settings' first.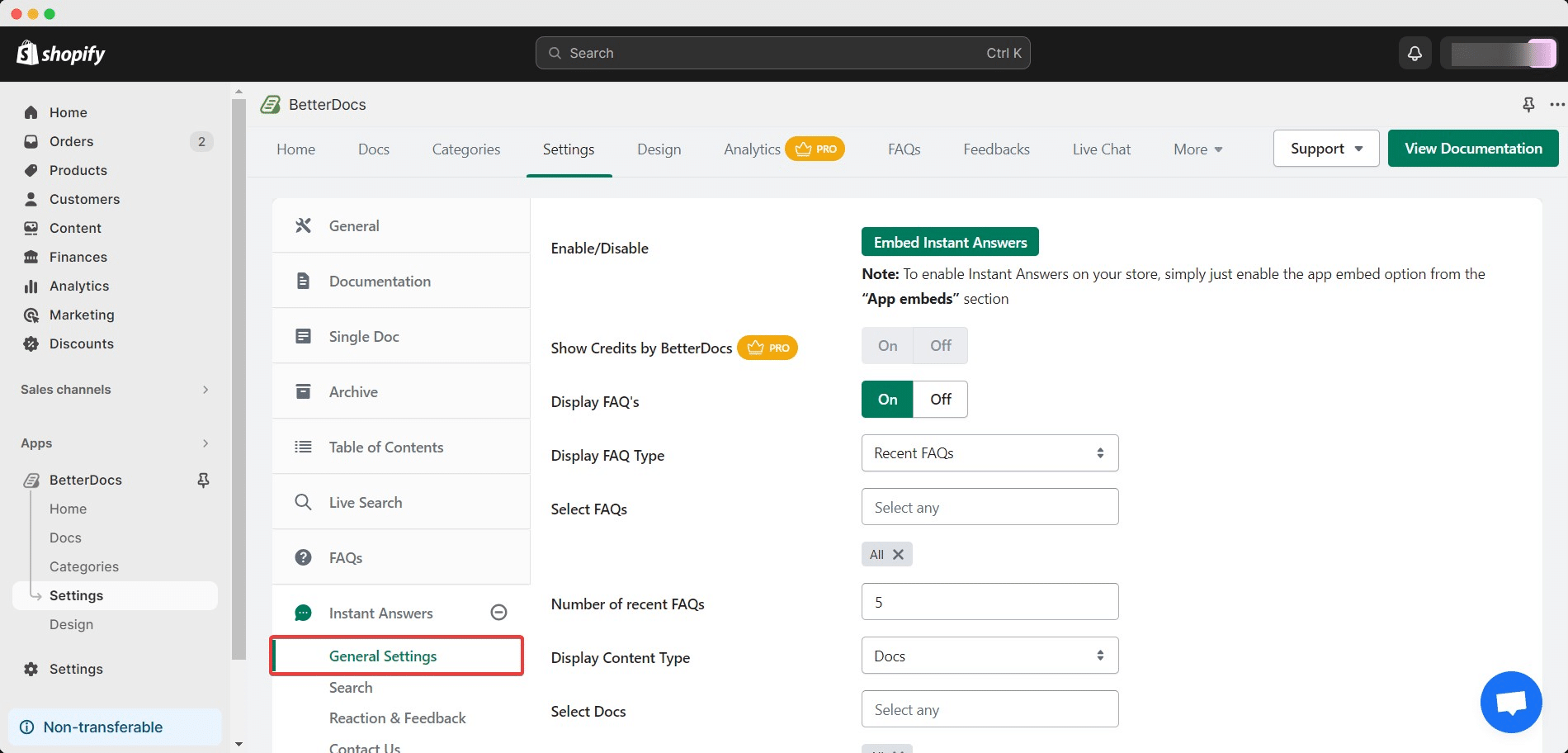 Next, hit the 'Embed Instant Answers' button under the Enable/Disable option. This will take you to another page where you can enable or disable the Instant Answer feature.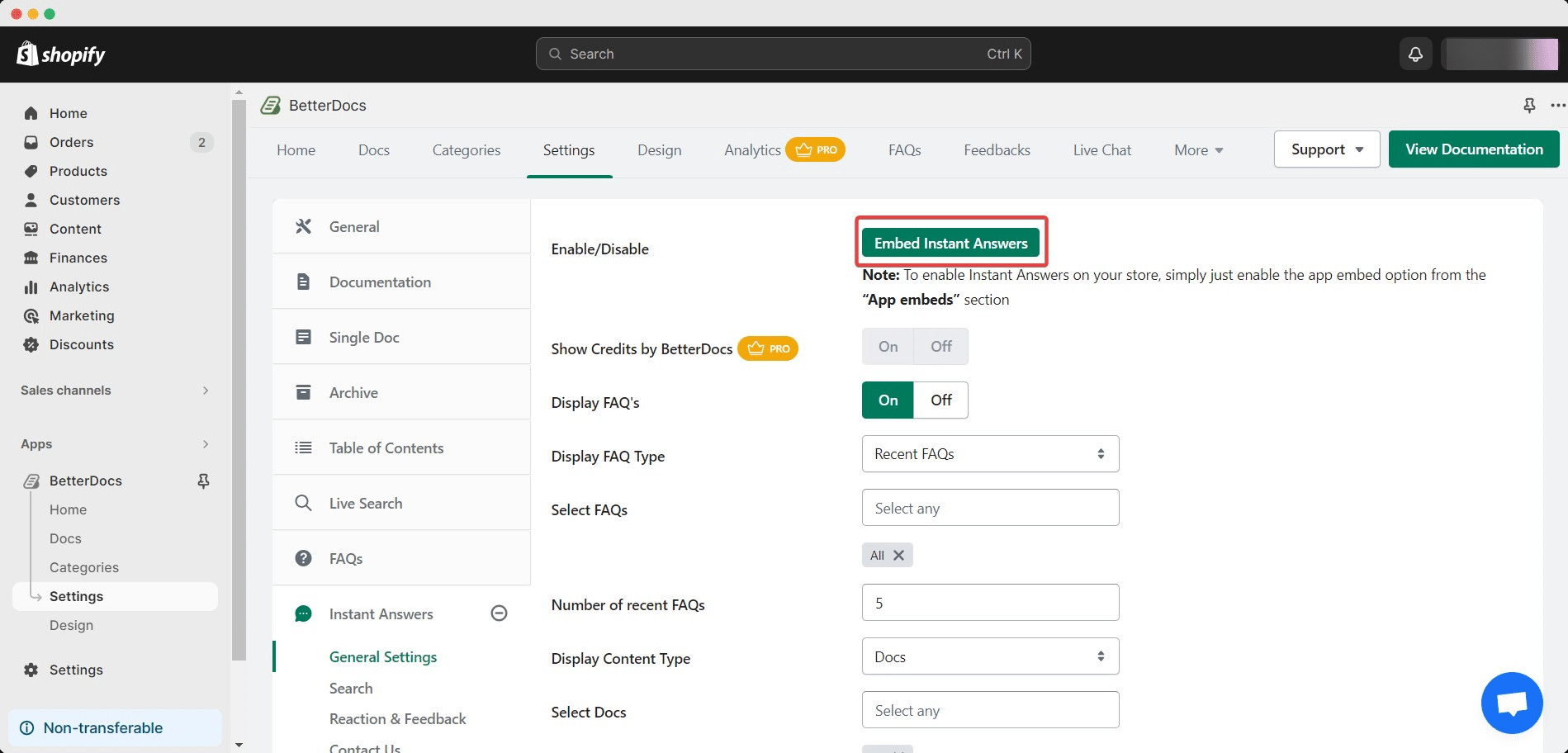 Now, click on the 'Instant Answer' toggle button of the new page to enable it and save the changes by clicking on the 'Save' button. #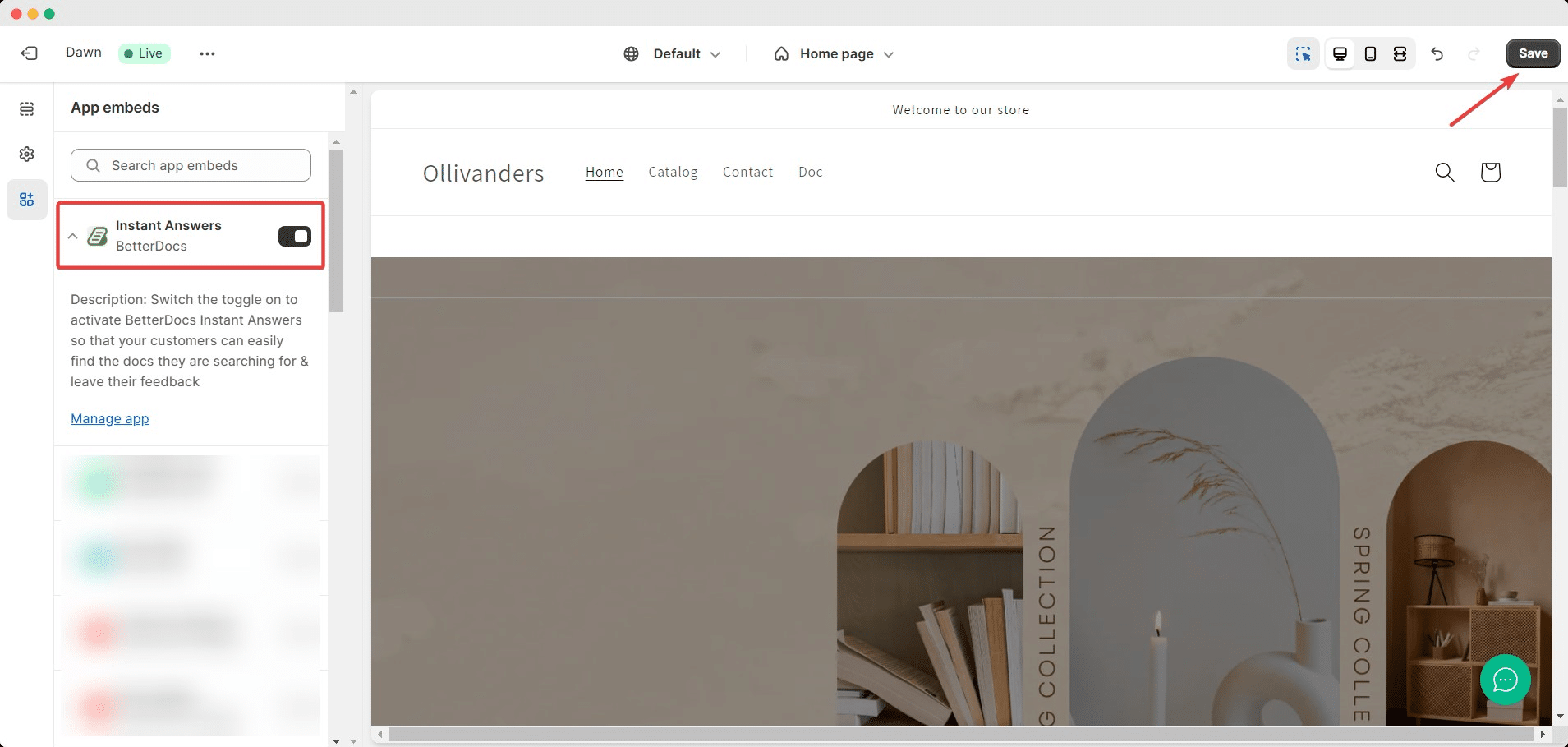 Step 2: Configure Content Settings #
Once you are done with the previous step, now it's time to configure your content settings. Choose 'Display Content Type' and select the docs or pages where you want to add the 'Instant Answer' from the 'Select Docs' & 'Show On Pages' options.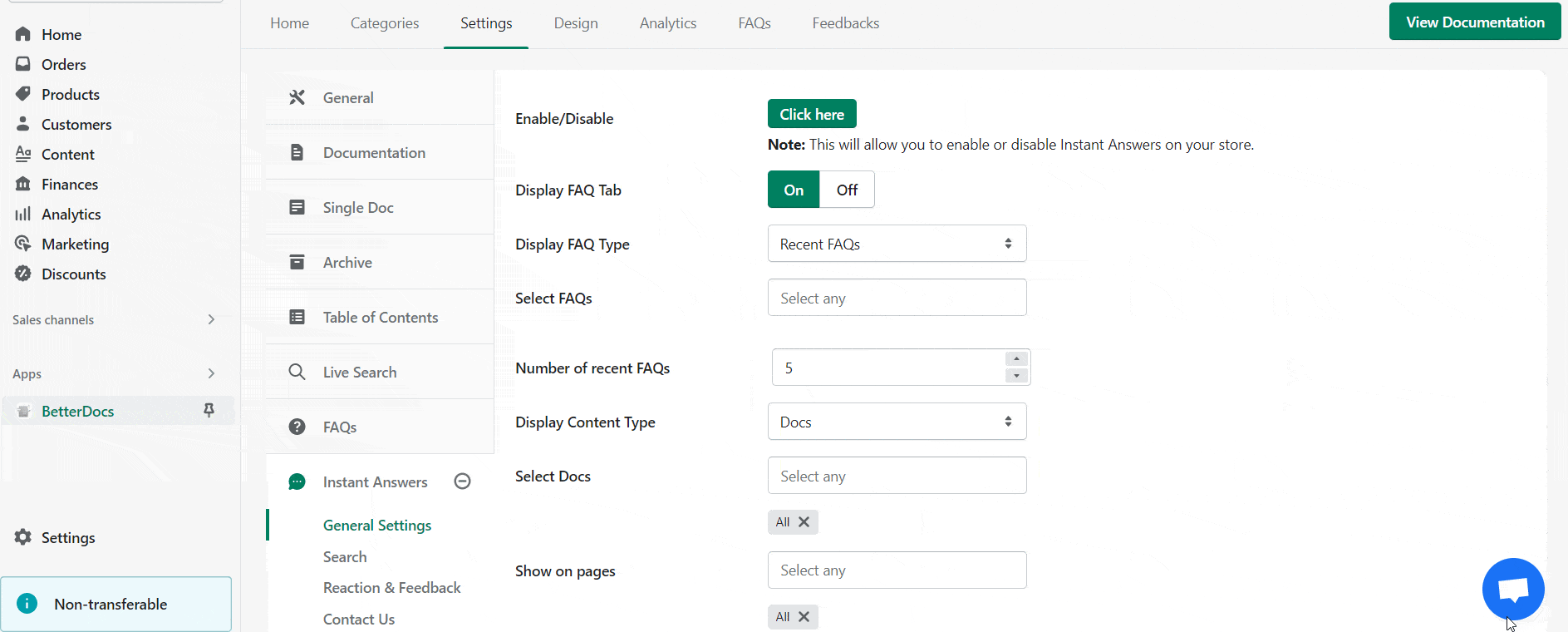 Toggle the 'Display Answer Tab' button to show the add answer tab. Give a suitable 'Answer Tab Title' and 'Subtitle'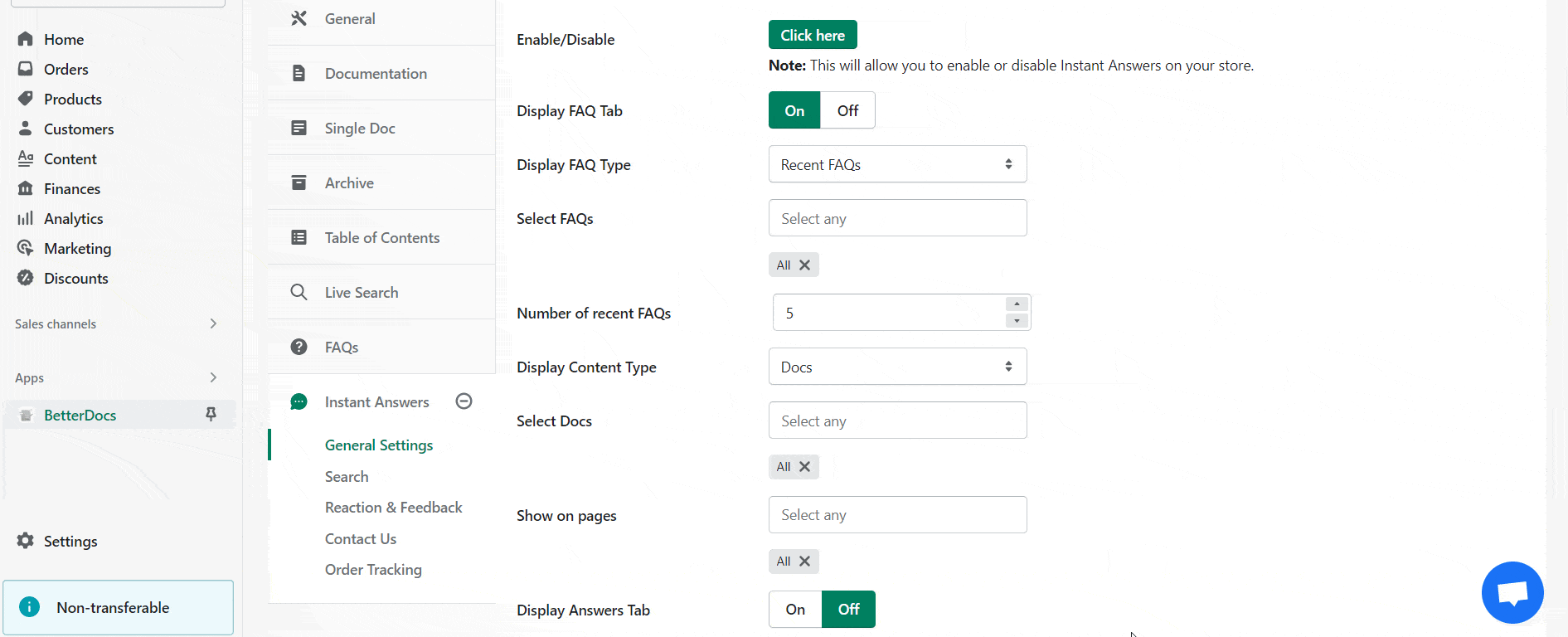 Similarly configure the settings on the Search, Reactions & Feedback, and Order Tracking tabs as needed. Toggle the 'Display Search Option' button to enable the search option on the Instant Answer box.
If you want to allow the customer to track their order in the Instant Answer box, simply toggle the 'Display Order Tracking' button and it will be enabled, Click on the 'Save Changes' button to apply the changes.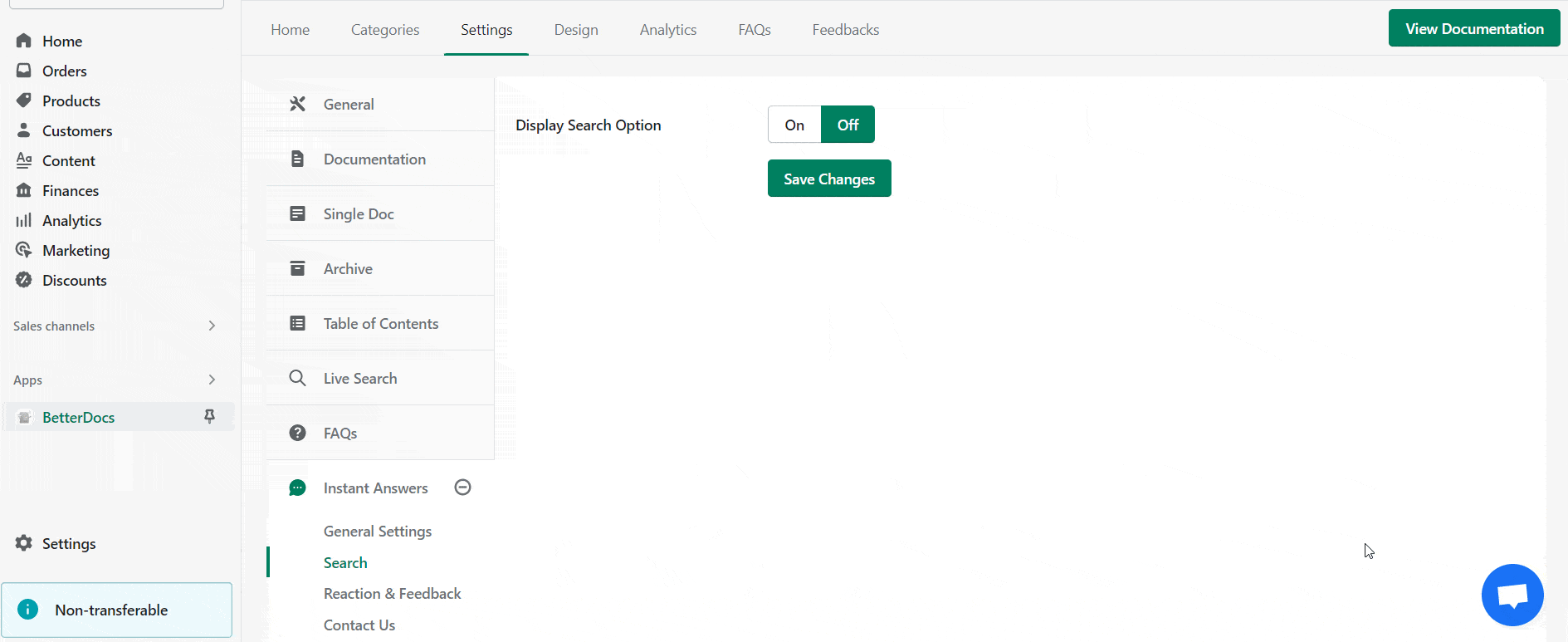 Now it's time to check out what your newly added Instant Answer toolbar looks like on your store's documentation page.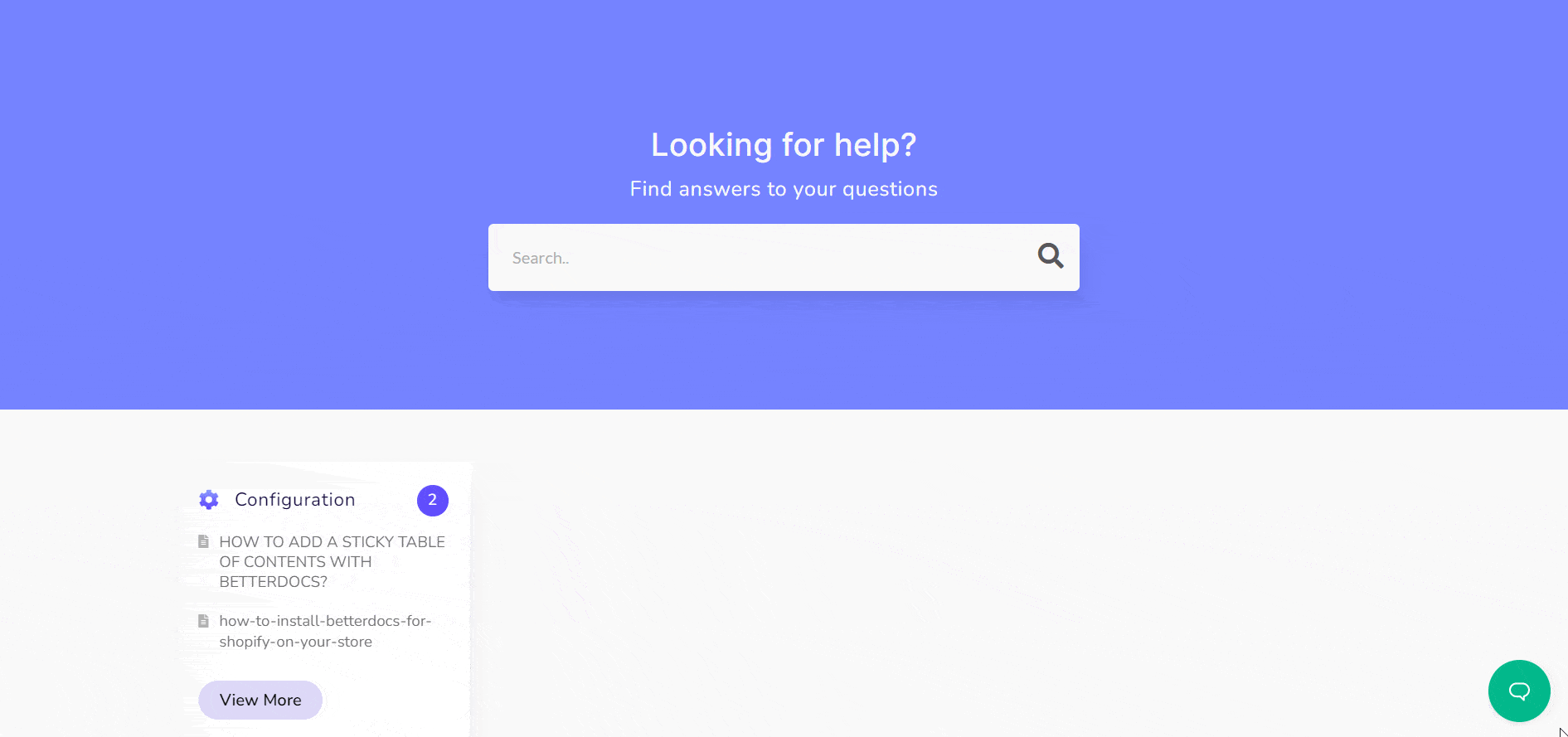 This is how easily you can add and configure Instant Answers using BetterDocs for Shopify and ensure better support. Getting stuck? Feel free to contact our dedicated support team.