Customer satisfaction is the main focal point for every business to grow. The more you satisfy your client, the more revenue will generate for your business. Knowledge Base is one of those most effective platforms that help to get more satisfied customers and boost site traffic and conversion. It encourages self-servicing that helps customers to get instant solutions to their problems without continuing long conversations on the support team, and saves time and energy. That's why this blog is all about letting you know the top knowledge base examples and more in detail. Get started!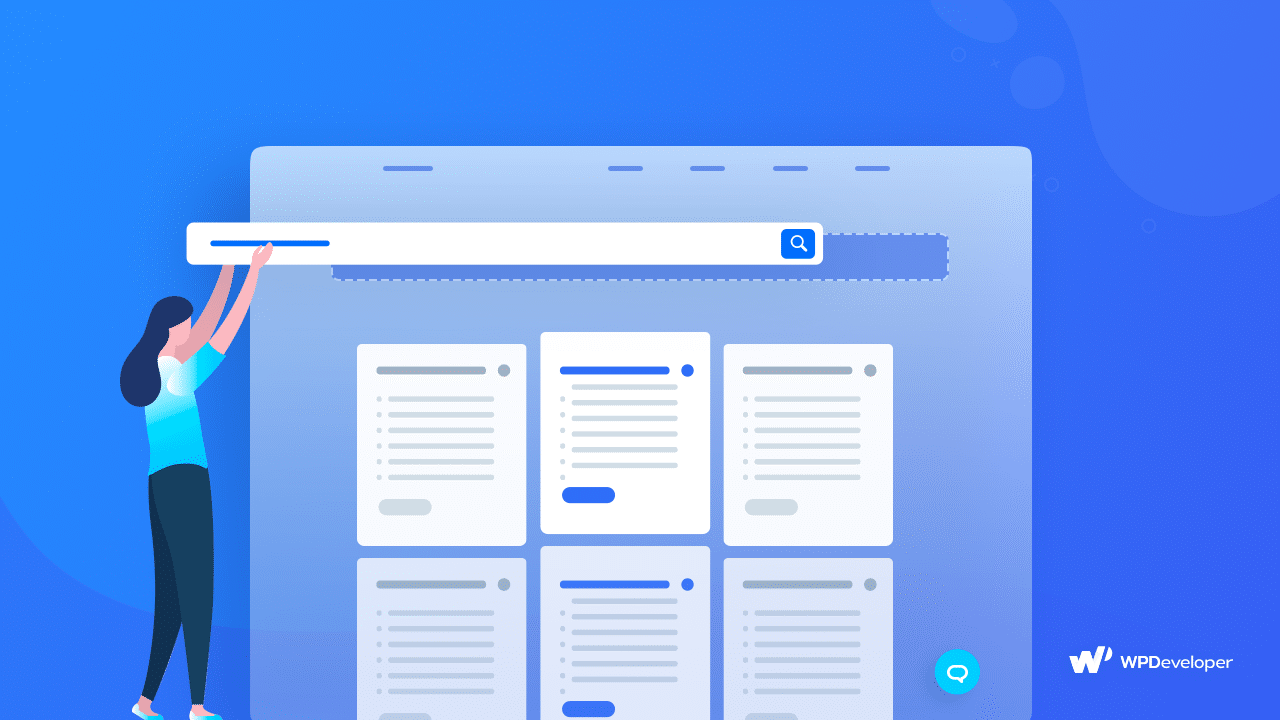 Your valuable clients and potential buyers can easily learn about your product features and their effectiveness. They don't need to roam around everywhere for their queries about your product and services. Consumers can instantly make their purchase decision on the spot with the help of your online documentation support.
On the other hand, active users can get help with whatever technical problem they are facing. Not only that, it scales your support work, reduces pressure, and increases productivity. So whatever business you are running, in this era you have to build and maintain an organized Knowledge Base documentation that will manage your visitors' queries, save time and clear their confusion about the product features on the spot.
For this reason, here you will get to know top Knowledge Base examples that you have to acknowledge before building your own online documentation site. You will also get an exact solution to create and get an organized Knowledge Base to satisfy the customer and add credibility and boost sales.
Acknowledge Top Knowledge Base Examples
As we earlier mentioned about Knowledge Base, now let's get started to know which things you might consider before creating your own documentation site analyzing different documentation platforms.
Asana – SAAS Companies With An Organized Knowledge Base
Asana is one of the fast-growing SAAS companies that build and organize their Knowledge Base effectively. In most cases, documentation search comes with a big search bar but here it comes with a small search bar in the header. It provides a content box to facilitate their customers to know where they have to go before searching the topic. It comes with an organized Table of Contents (TOC) which contains the topic it covers in each Knowledge Base box documentation.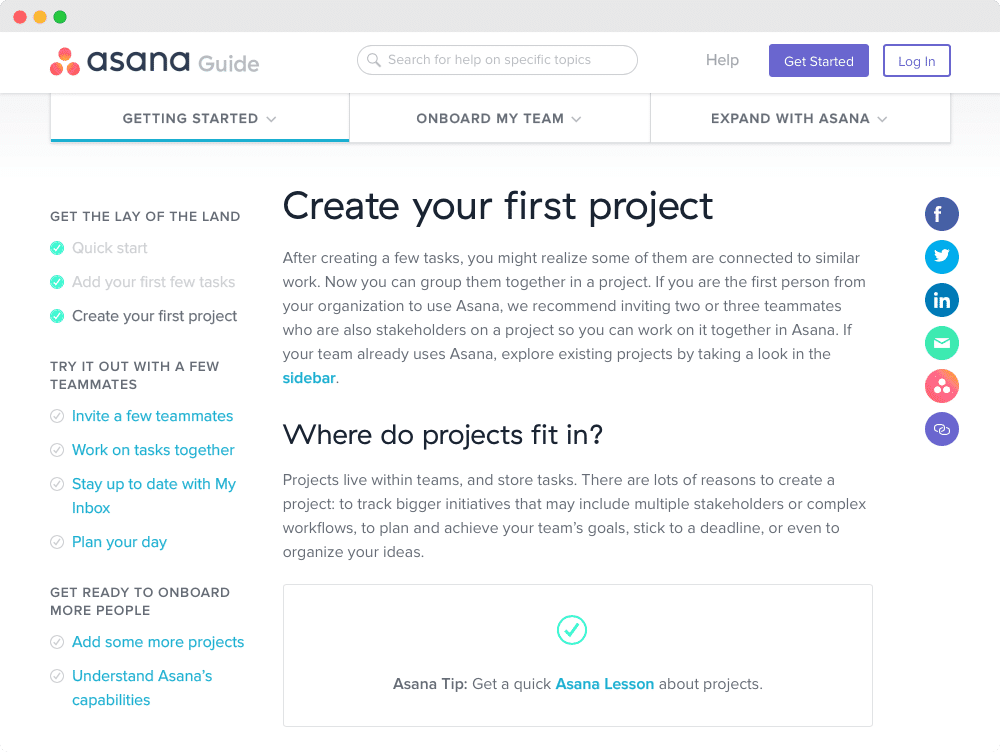 Each part will fade when the customer finished their reading. Not only that, it highlights important information with callouts to hold the audience's interest. It ends up with a call to action and a customer feedback feature at the bottom of each document. Asana comes with a well-designed and organized documentation site that can be copied as top Knowledge Base examples.
Canva – Powerful Design Tools With Beautifully Designed Knowledge Base
Now let's find out what a design tool Knowledge Base should look like by considering Canva one of the most powerful design tools. Its documentation site comes with an eye-soothing color with a big search bar where you can get your instant answer with its advanced search bar. It contains a well-designed list of the covering topics equally including callouts in each document to help customers on the spot. You can take different ideas from these top Knowledge Base examples.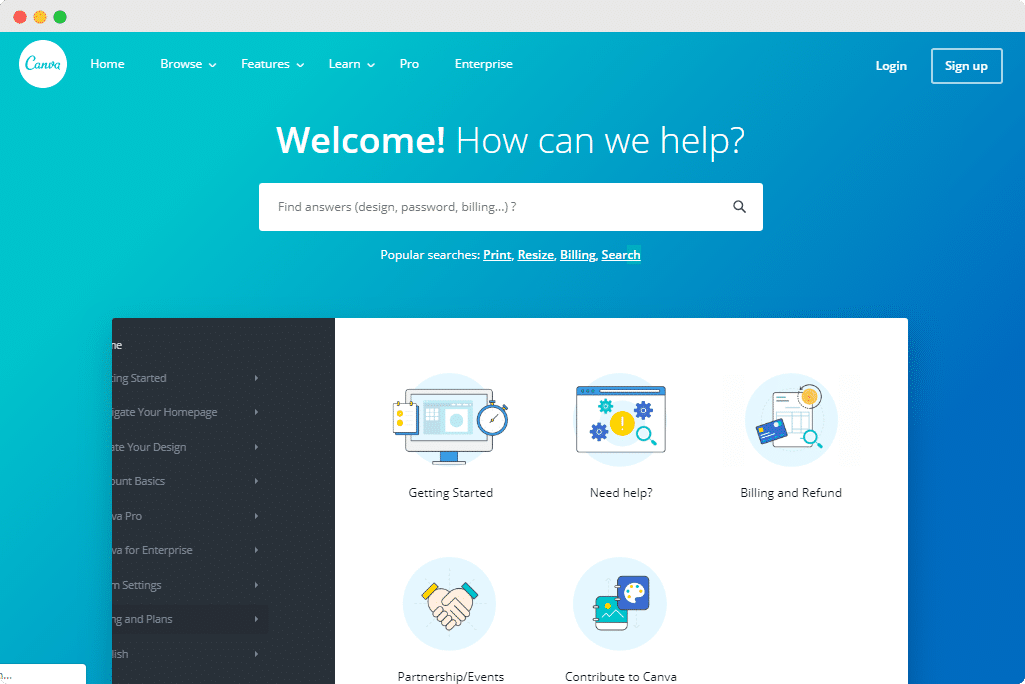 MailChimp – Best Email Marketing Tools With An Interactive Knowledge Base
MailChimp is the most popular and effective email marketing service available online to take it as a top Knowledge Base example. It comes with a well-organized and functional document to support its huge user base. More or less it's kind of similar to Asana Knowledge Base. Customers can easily know where they have to click before searching. Because it comes with box content features with a huge search bar on the top.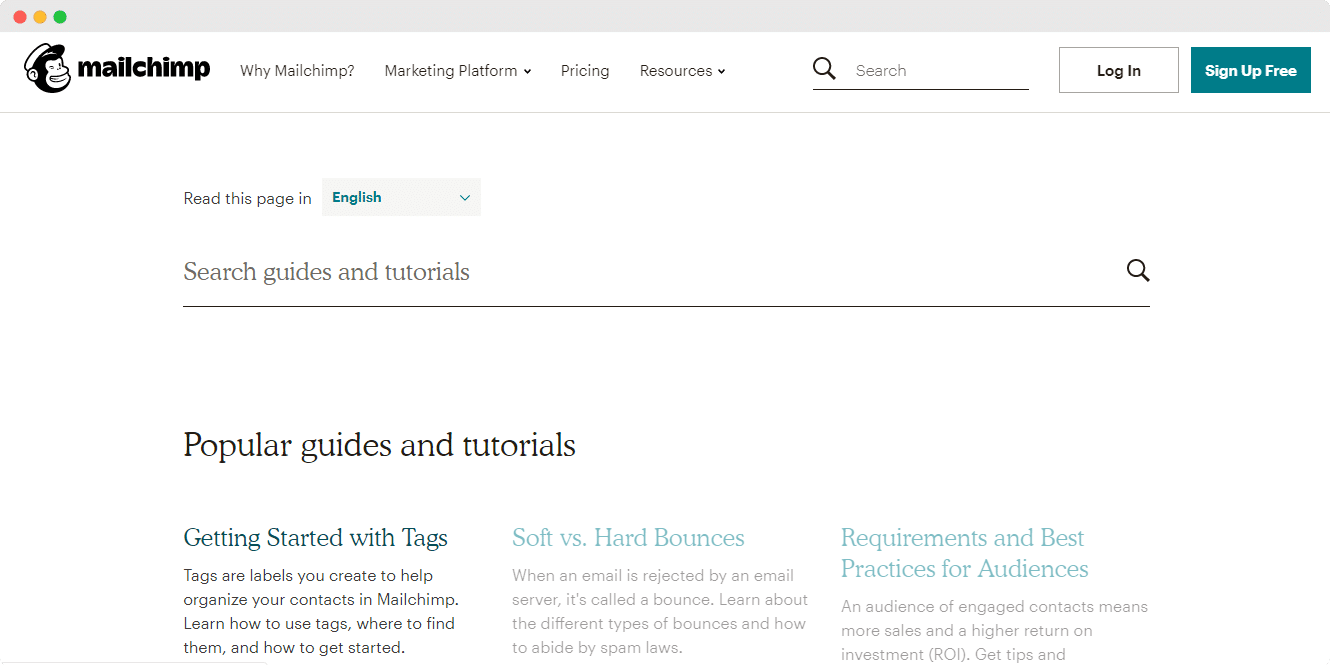 It provides an advanced table of contents (TOC) that before making a click you know about the topic at a glance with the short title. Its documentation breaks up into smaller parts and comes with Callouts. Before building your own Knowledge Base you can go through its effective features to provide the best service to your customer.
Buffer – Popular Social Media Management Tool With An Organized Knowledge Base
Buffer is the most popular and workable social media management software as we all know. It also comes with a well-organized Knowledge Base to help the customer with instant answers to their queries by self-servicing. You will get an advanced search bar and in the below box of content to organize all their documentation with proper heading.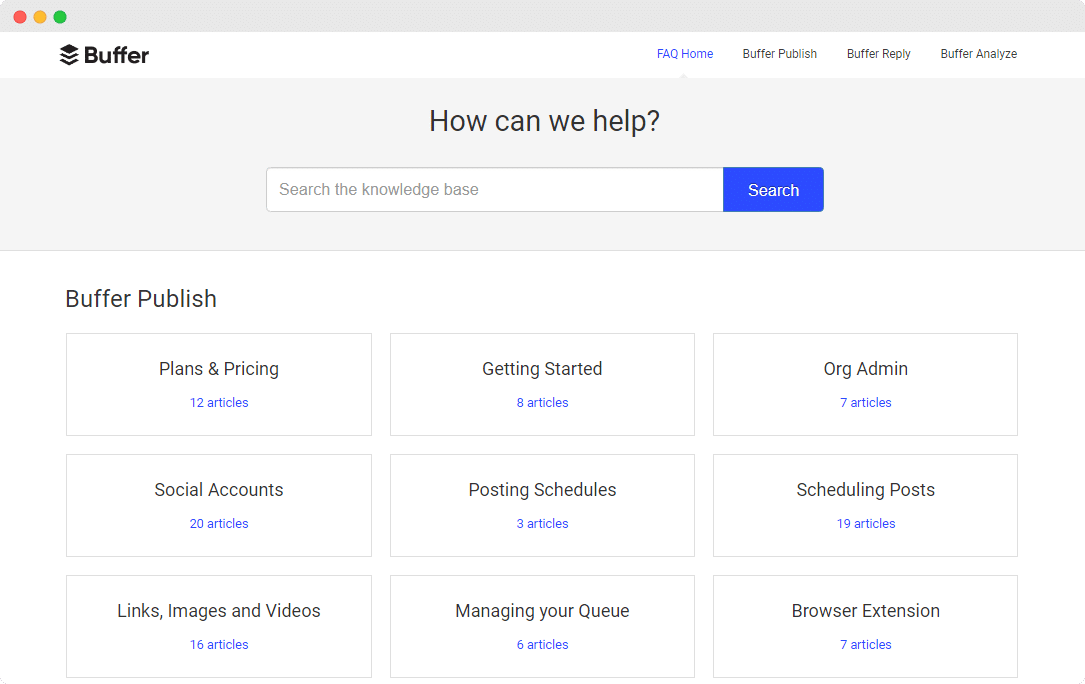 After visiting the site before searching people know where to go. You will get a Table of Contents (TOC), Callouts to highlight important information with gifs. So not only text, but documentation with short gifs or videos can also make it more efficient to consider it as one of the top Knowledge Base examples.
DropBox – Cloud Computing System With Separate Knowledge Base
DropBox the online most credible cloud computing system maintains a well-organized documentation site to take it as one of the most effective top Knowledge Base examples to satisfy customers with instant help. It comes with an advanced search bar and content-box folder with featured articles to remove the hassle of their clients' queries.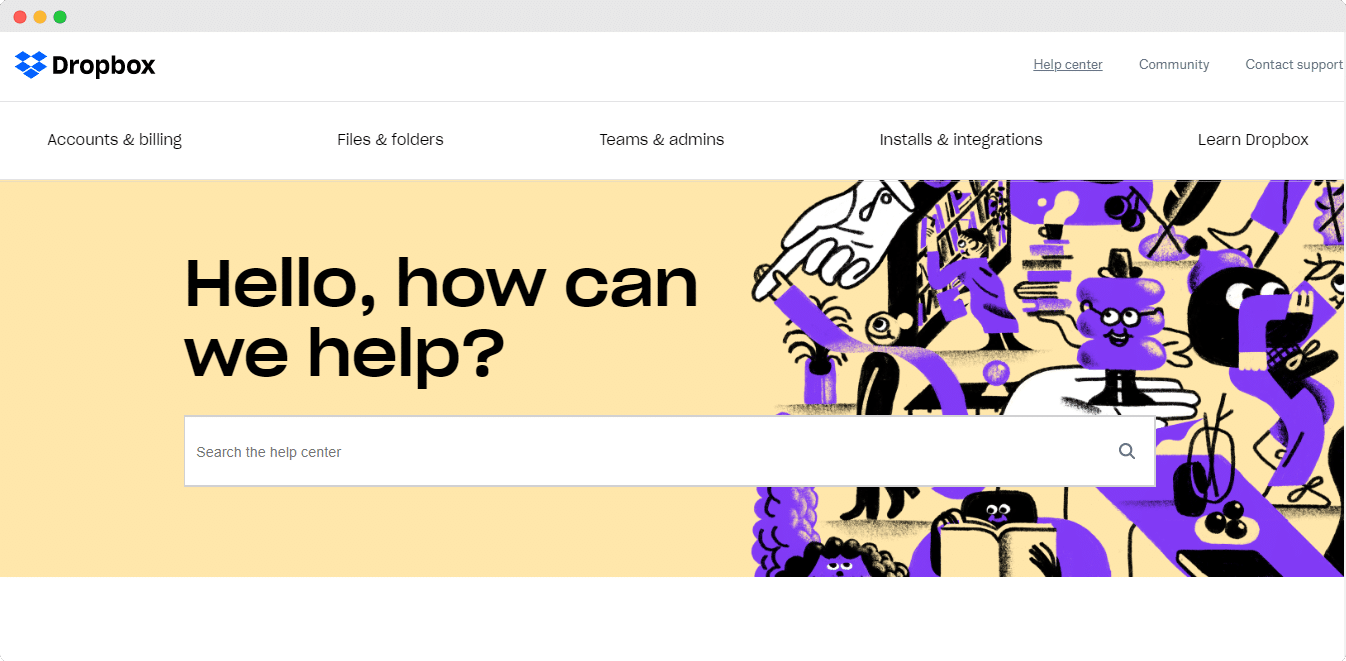 Each document consists of a small portion of text to hold the audience's interest and below customers can give their feedback by selecting emojis. Different Knowledge Base documentation sites come with some similar or exceptional features to make them more user-friendly. So you can look up all the examples before starting your own scratch of Knowledge Base.
Explore The Power Of Knowledge Base Using BetterDocs
As you know about the power of Knowledge Base, that different types of organizations make it efficient for their huge user base. So whatever business you are doing you have to get a well-organized online documentation site for sure. And how you can make it more user-friendly and function well, you already get an idea about the above portion of top Knowledge Base examples. You will know about BetterDocs to be your ultimate solution to building your Knowledge Base more than you can think.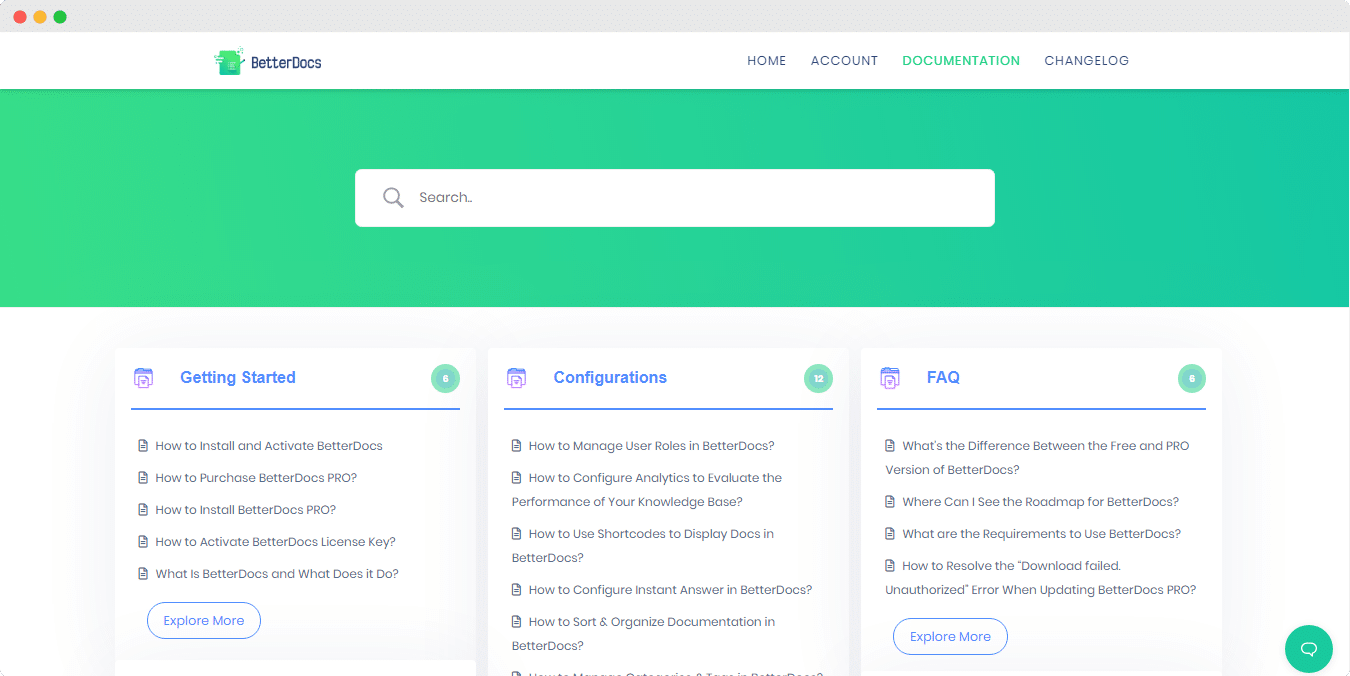 It comes with an in-built advanced search option and layout of the documentation site. You can customize the design, and background color to make it more attractive for visitors. You can showcase content in Table of Content (TOC) form or content-box type to facilitate your visitors with the proper solution before they search. It will automatically generate the Table of Content(TOC) with a sticky one by taking the document header. By default, it enables in this plugin but you can disable it if you want. You can insert text, gifs, or videos very easily in your content to make it more usable and understandable for readers. You can track and measure your customer impression through Analytics.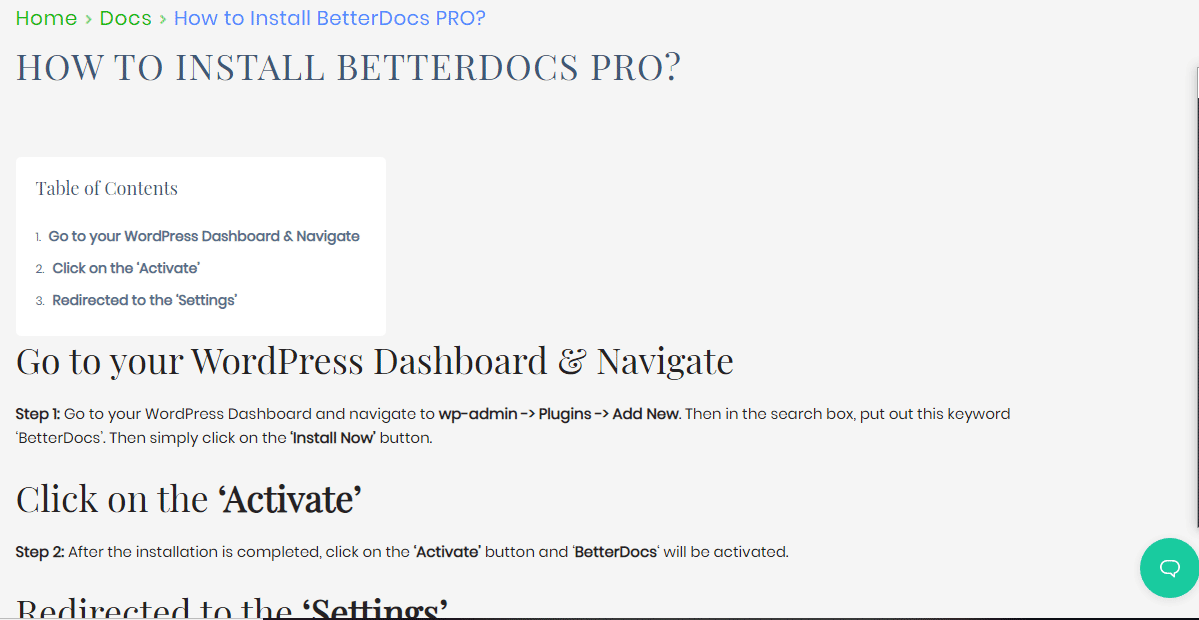 Not only that, it comes with an Instant Answer with Feedback Form that you can enable for each content or your entire Knowledge Base site. Your Knowledge Base Site visitors will get their problem solutions with the help of instant document support without being puzzled. They can give their valuable opinion about the doc by using the feedback form feature.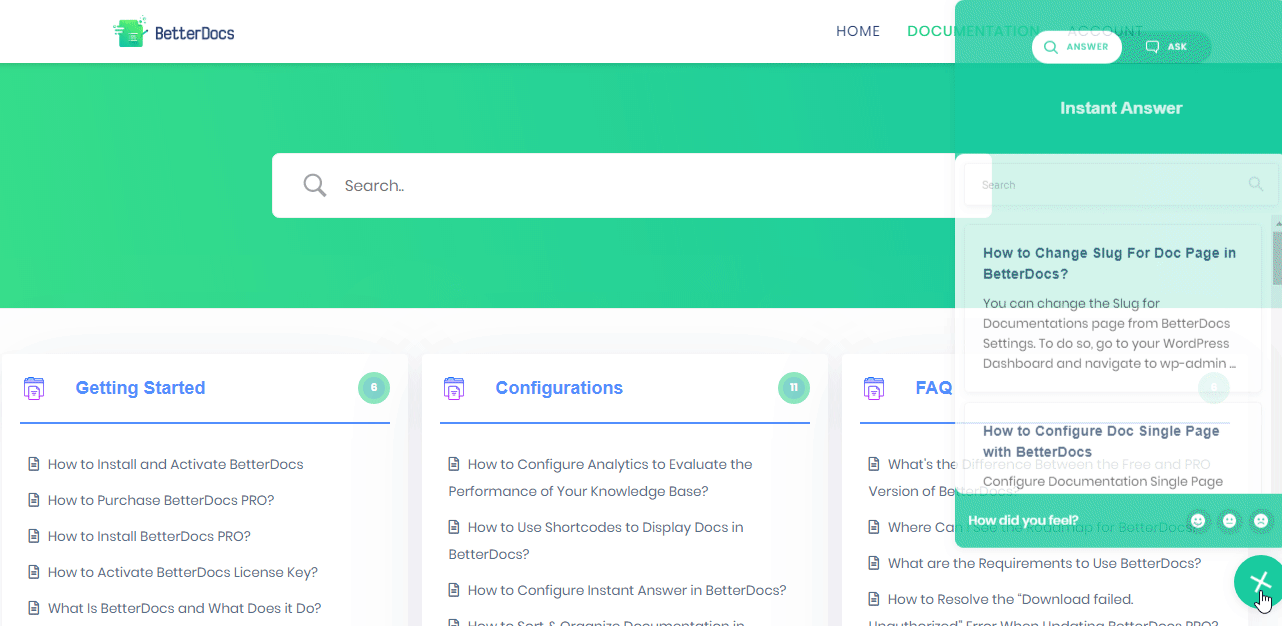 In the meantime, you can also get a well-organized and manageable dashboard to sort and maintain your documents exclusively from the backend's drag and drop builder. So in one plugin is giving you all the top features of top Knowledge Base examples that you are looking for with an affordable price plan for all of these pro features. You will get the full authority to create, manage and satisfy the customer with BetterDocs by accelerating the power of Knowledge Base.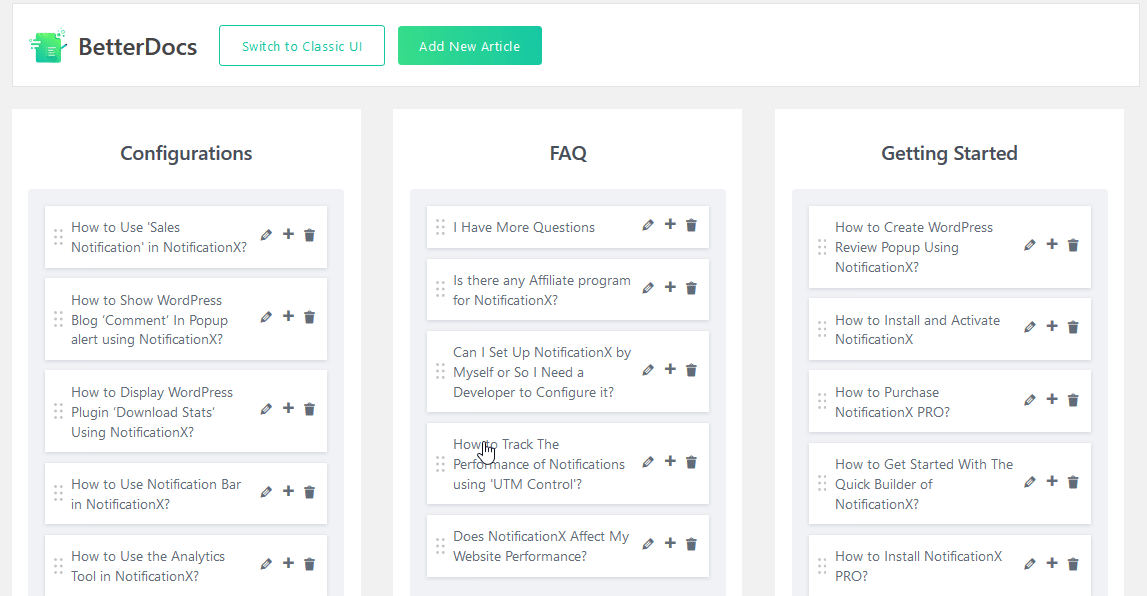 BetterDocs also comes with multiple knowledge base supports that can easily helo you maintain different documentation sites for your multiple products. This will scale your work and you can easily measure the performance of your online documentation without any hassles.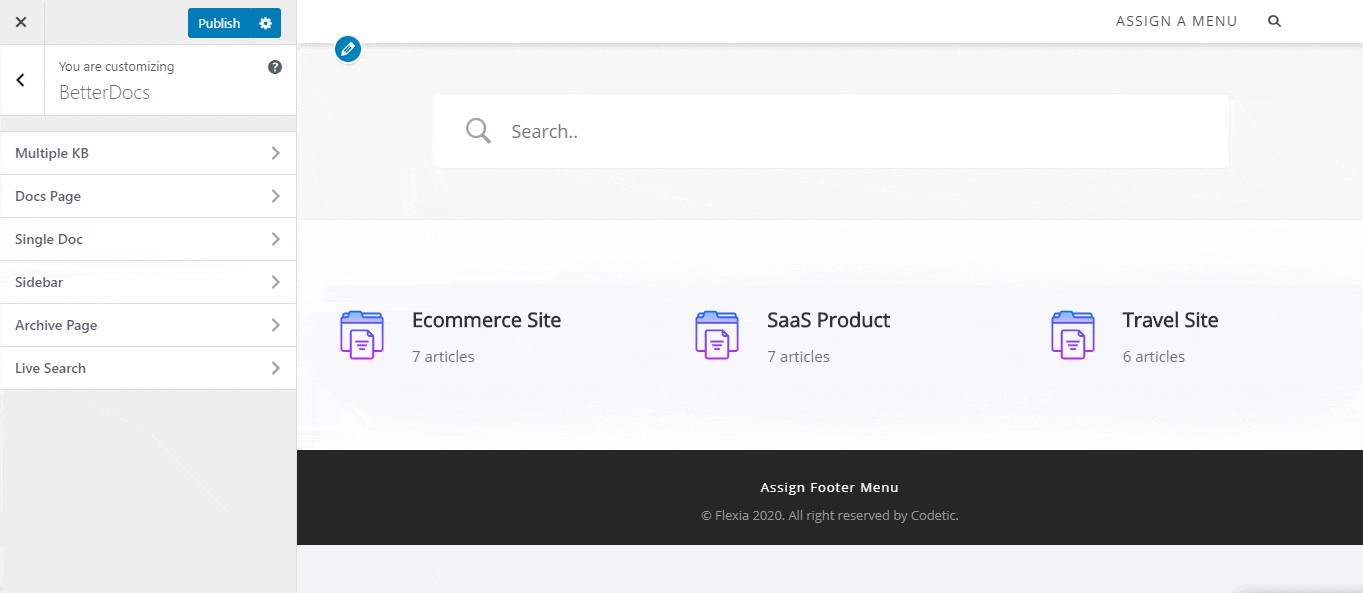 This is not yet done, BetterDocs has now powerfully integrated with WPML (Multilingual Translation Plugin) which helps you translate any single docs anytime you want. This can make your knowledge base more user-friendly for any language customers, and keeps your documentation site's versatility to improve your user experience right away.
Besides, you can build an entire internal knowledge base platform to train trainees, employees of your organization, or for any other purposes. Also can help you manage the roles of your knowledgebase users and more to make scale your customer support right away.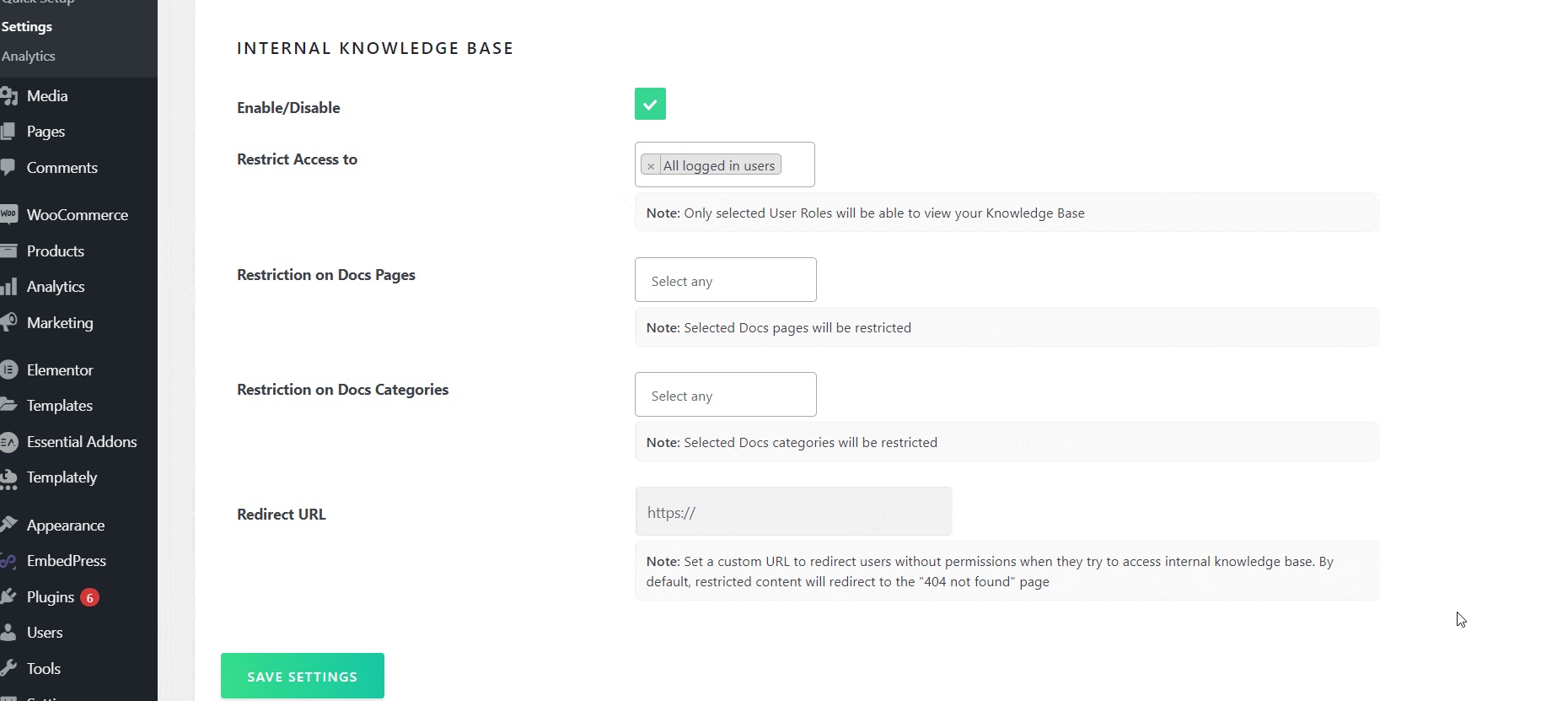 Now It's Your Turn To Explore
Above, the top Knowledge Base examples of the most popular products give you an idea about which feature and function you need to build an effective and efficient online documentation site to ensure customer satisfaction. Now you can easily decide which plugin can help you with that. BetterDocs is coming with all of these top features to make your documentation site manageable for your customers and give you the full authority to design and organize each document.
If you find this blog helpful, you can comment below by sharing your experience and if you don't try BetterDocs yet, you can explore it now!