Any organization that wishes to make information about its products or services accessible to customers, potential ones, or visitors must have a knowledge base. By offering editable templates and an intuitive editor, BetterDocs makes it easier for users to rapidly and simply build knowledge base documentation, which speeds up the process. Now let's dive deeper into this blog to know the top 5 best knowledge base designs created with BetterDocs.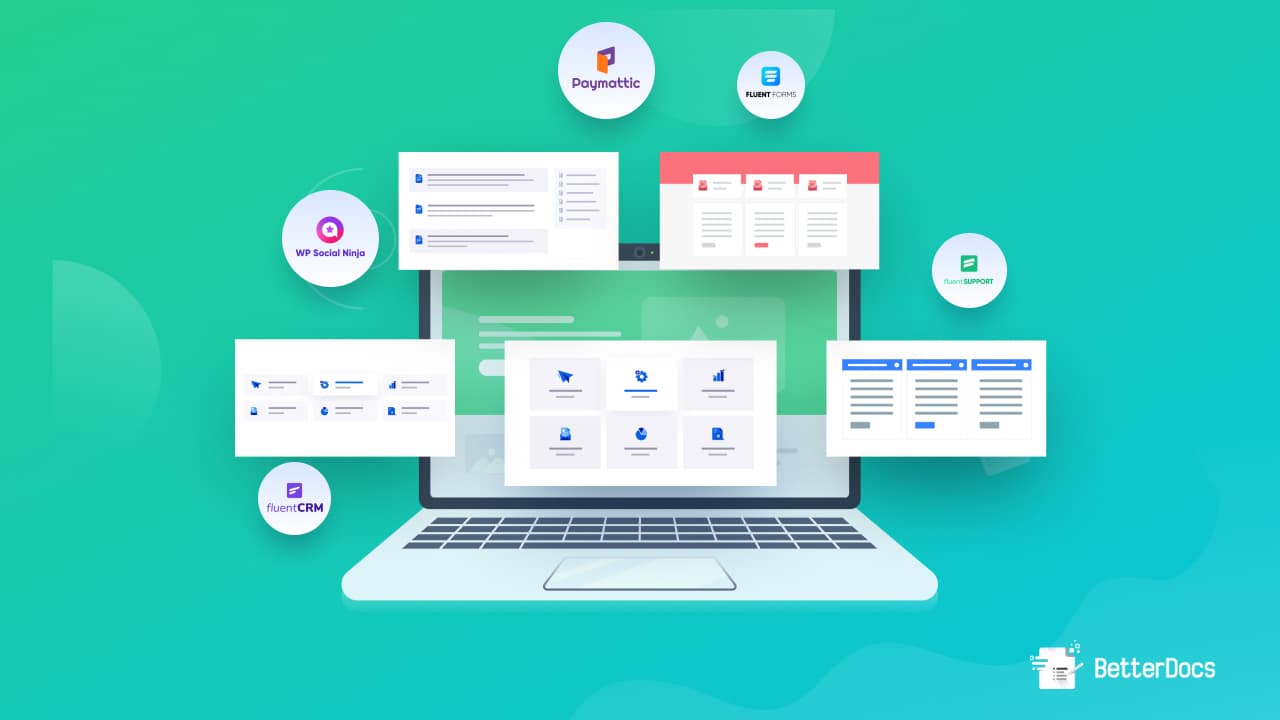 Highlights: BetterDocs – Best Knowledge Base Solution For WordPress
With 30K+ happy users, BetterDocs offers all powerful features that can easily make your online WordPress knowledge base site flexible, user-friendly, and search engine friendly. It helps customers to develop well-organized and aesthetically pleasing knowledge bases for businesses of all kinds with its user-friendly interface and sophisticated functionality.
BetterDocs has built-in, ready documentation templates that can help you to enhance your knowledge base website. A table of contents (TOC), a sticky table of contents that floats about while visitors navigate through their favorite documents, an advanced live search bar, an instant response chatbot with strong analytics support, and much more are included.
Moreover, BetterDocs advanced search and filtering capabilities that make it simple for users to discover the info your customer requires. It offers statistics with an exclusive email reporting feature so users can monitor the effectiveness of their knowledge base and make necessary adjustments.
Besides, with the help of this best knowledge base solution, you can also create an internal knowledge base and multiple knowledge bases all inclusively. Let's take a look at the below to know all details:
In the following section, we will explore how the top 5 best knowledge base designs have effectively utilized BetterDocs to design and manage their knowledge bases. These real-life examples demonstrate the powerful features and functions of BetterDocs that enable users to create well-structured knowledge bases and efficiently handle support demands.
By examining these successful implementations, you can gain valuable insights and inspiration for developing your own organized knowledge bases and effectively managing support responsibilities.
[Exclusive] Top 5 Best Knowledge Base Designs Created With BetterDocs
Here, you will get to know the top 5 best knowledge base designs created with BetterDocs. The renowned WordPress plugin company WP Manage Ninja is using BetterDocs for all of its brands – Fluent Forms, Paymattic, Ninja Tables, WP Social Ninja, Fluent Support, and FluentCRM. With an impressive customer base exceeding 500,000, these brands have set a benchmark for captivating knowledgebase design.
Here you are going to know how these brands are using BetterDocs, and we hope to inspire readers to develop their own well-designed knowledge bases using this powerful knowledgebase plugin.
Fluent Forms
Fluent Forms is one of the fastest form builder solutions for WordPress that has maintained its dedicated knowledge base site focused on providing articles/documentation on their related topics that cover the usage of Fluent Forms as a plugin with other related categories. And they choose BetterDocs to manage their knowledge base design and all using one solution for their WordPress site.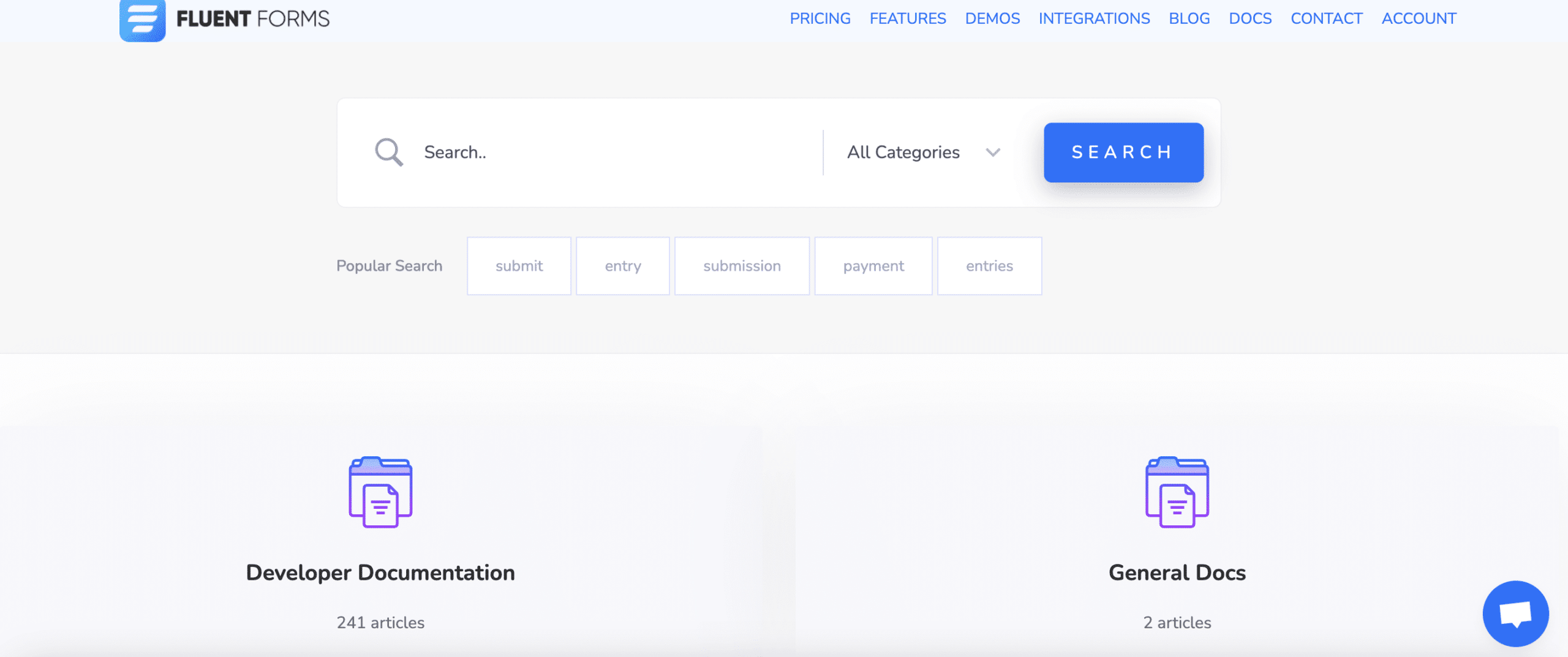 Paymattic
Paymattic is considered one of the simple payment donations & subscription plugins for WordPress. They also use BetterDocs to manage their knowledge base designs and organize every documentation with ease. Just look at their design below where they configure BetterDocs Advanced Search with other powerful features to keep track of their visitors.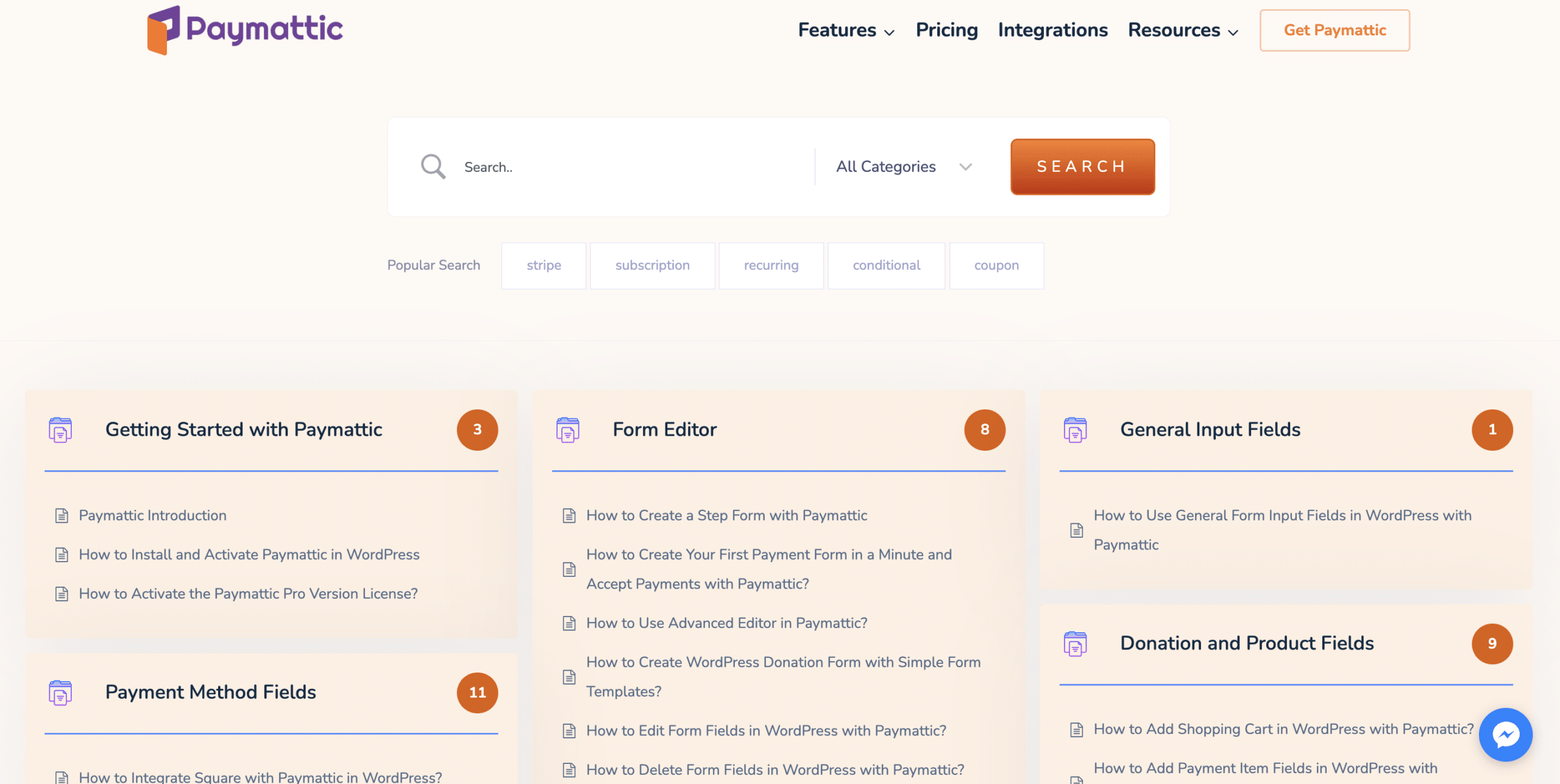 Ninja Tables
Ninja Tables is the fastest and easiest table builder plugin for WordPress users. It has two different modules for table creation, simple drag-and-drop mode, and advanced classic mode. This powerful table builder is also using BetterDocs' amazing features and a customizable layout to maintain their documentation site effortlessly.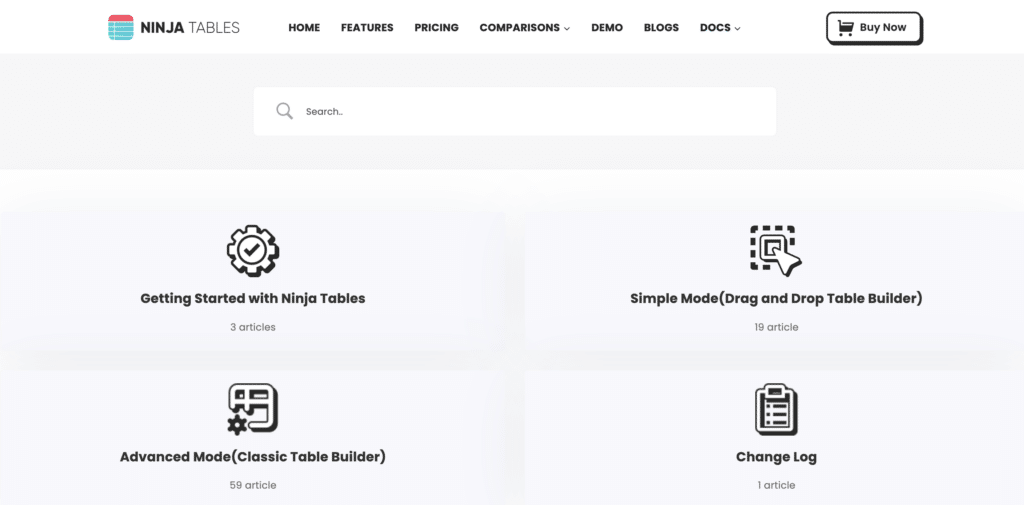 WP Social Ninja
WP Social Ninja is an all-in-one social media solution for WordPress. This WordPress plugin is also using BetterDocs to manage its product knowledge base designs and provides users with a user-friendly interface that encourages customers to use their self-servicing platform.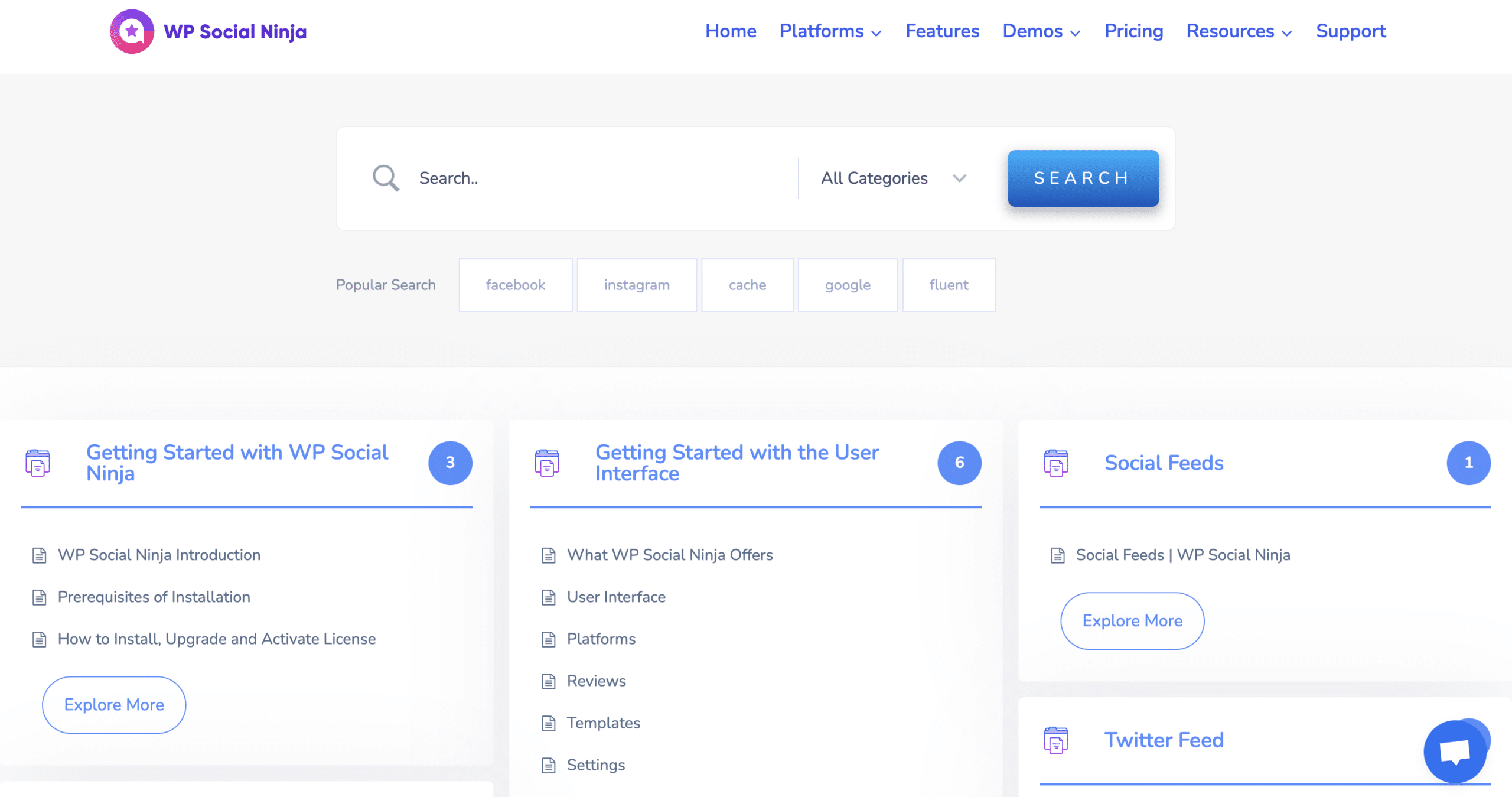 Fluent Support
Fluent Support is the customer support solution for WordPress which is effectively managing its website knowledge base designs and all using BetterDocs. You can check how this organization's knowledge base design is wholly created and managed by BetterDocs to manage their customers and scale support pressure.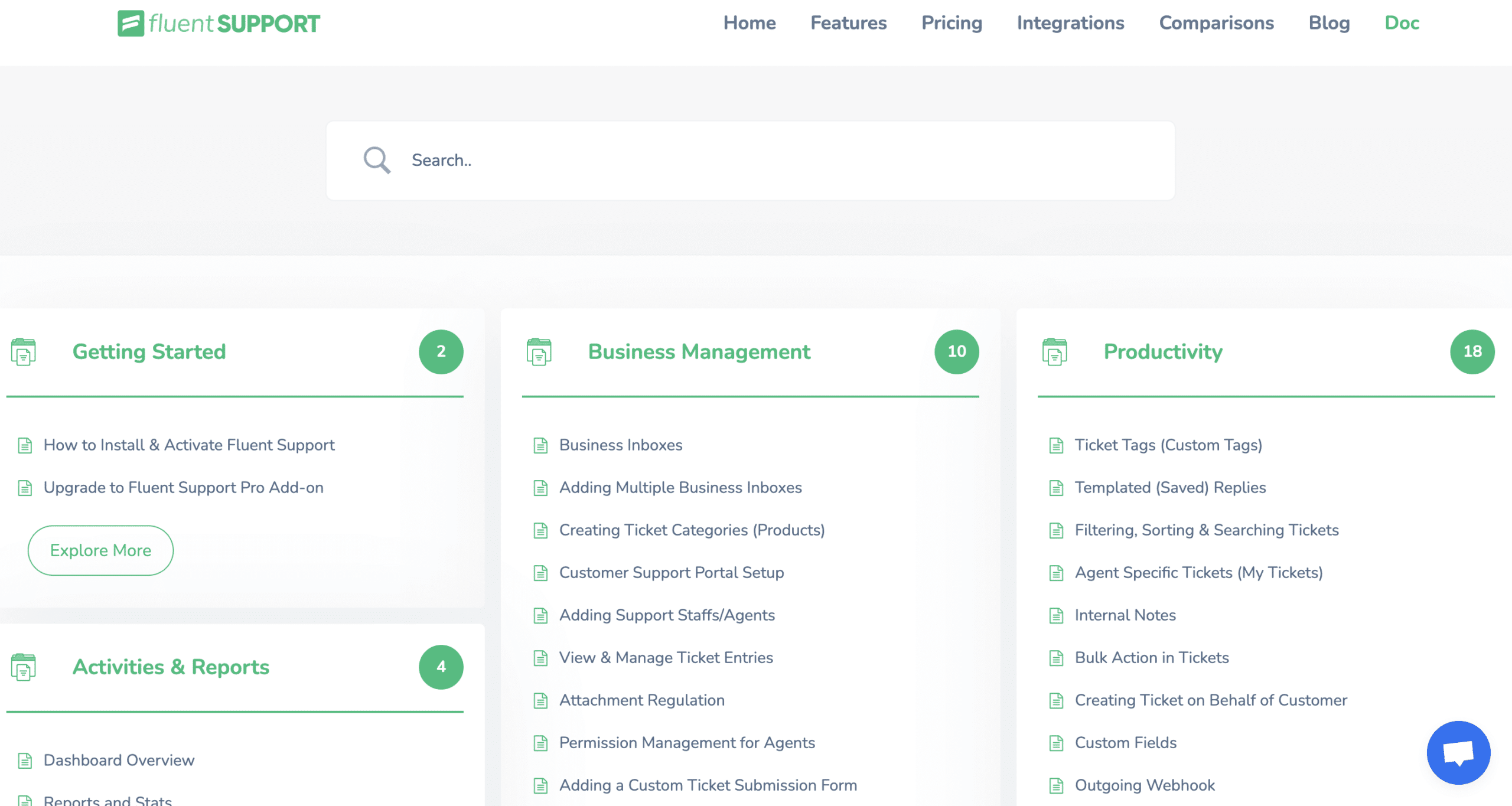 FluentCRM
FluentCRM is a self-hosted email marketing automation plugin for WordPress. This email marketing solution is also considering using BetterDocs to design and manage their product knowledge base site with ease. Just look at their knowledge base design and get inspired in an instant.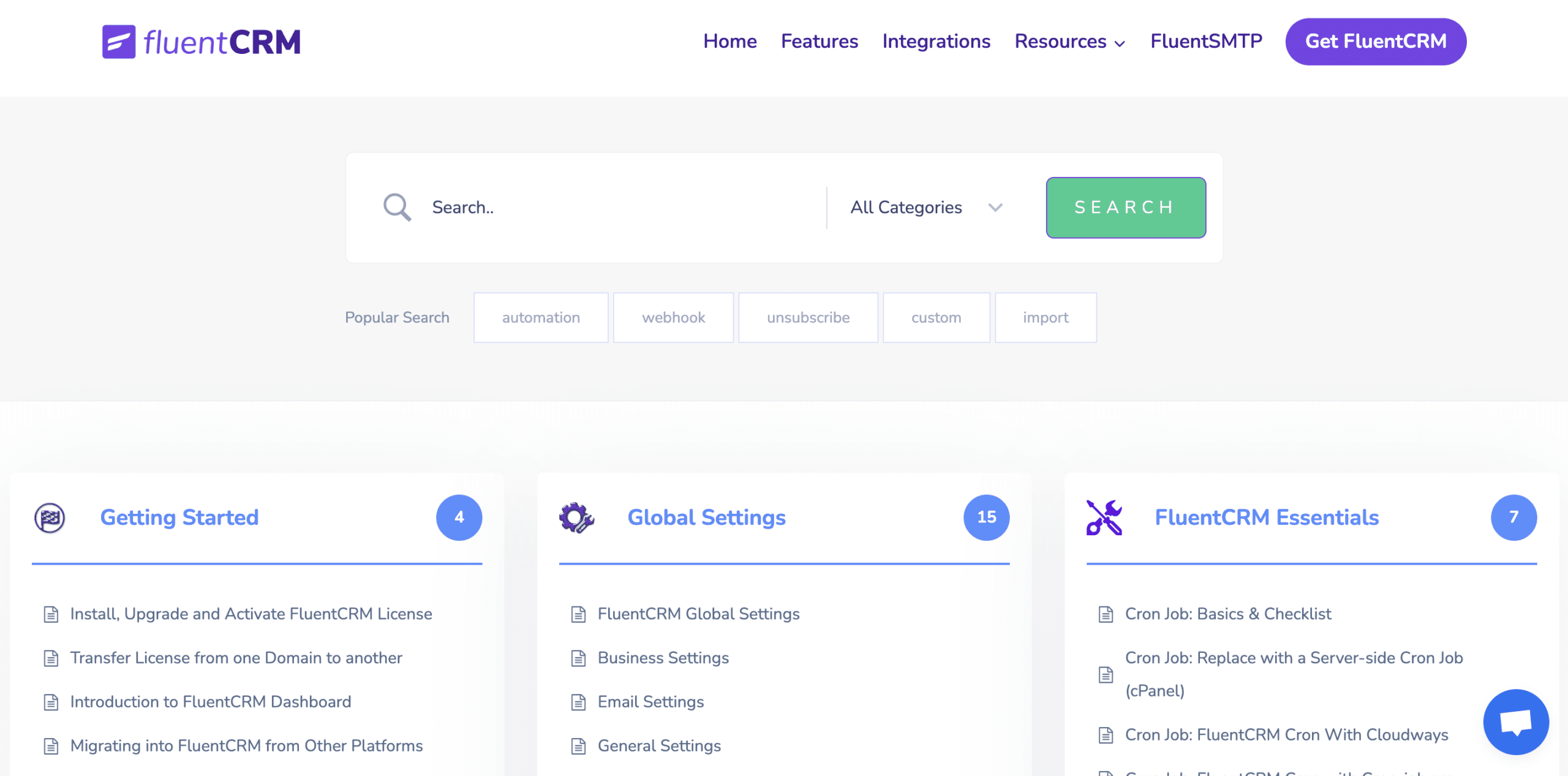 Now It's Your Turn To Explore!
As you can see how WP Manage Ninja's 5 best WordPress solutions knowledge base designs are beautifully created and managed by using BetterDocs as their ultimate knowledge base solution. You can at a glance check how BetterDocs advanced search bar, and in-built knowledge base layouts are configured and designed efficiently by those advanced solutions for WordPress. So what are you waiting for? Give BetterDocs a try and get started right away!
We hope you find this blog helpful. Feel free to share your feedback by commenting below. If you have faced any problems using BetterDocs, feel free to Contact Our Support team. And for more exciting content like this subscribe to our BetterDocs blog page or can join our WordPress experts community on Facebook to get all the latest updates.
⭐Read More Exciting Blogs!