If you want to install and activate BetterDocs on your WordPress site, you have to then follow this step by step guide below:
Stap 1: Ga naar je WordPress-dashboard en navigeer naar wp-admin -> Plug-ins -> Nieuw toevoegen. Voer vervolgens in het zoekvak dit trefwoord in 'BetterDocs'. Klik vervolgens op de knop 'Nu installeren'.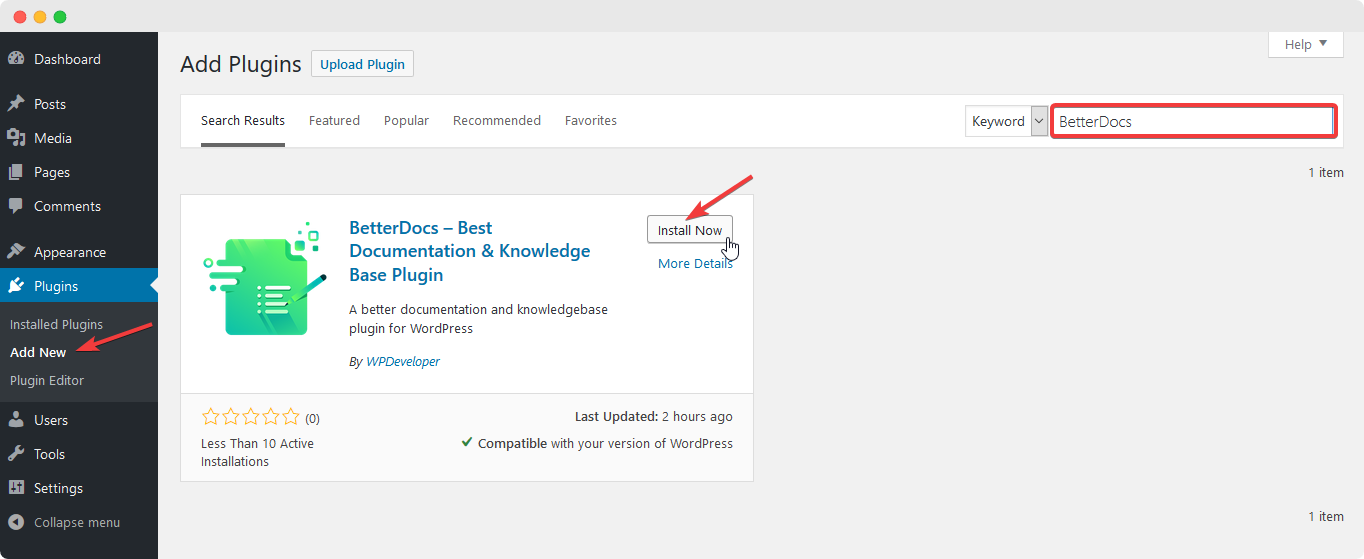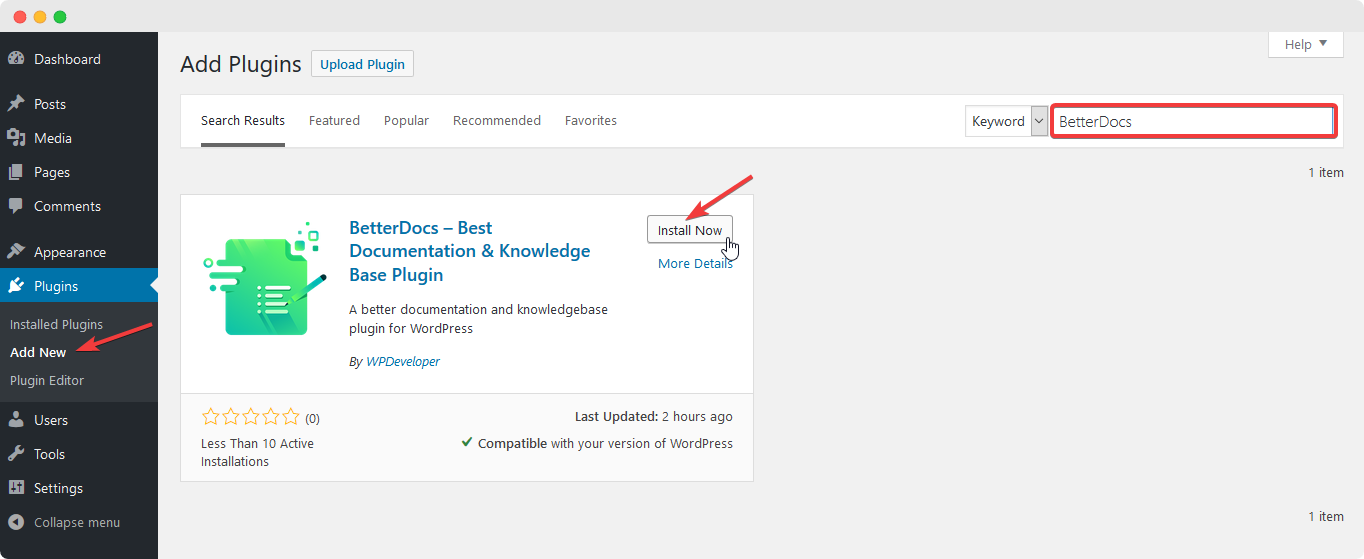 Stap 2: Klik op nadat de installatie is voltooid 'Activeren' button, and 'BetterDocs'wordt geactiveerd.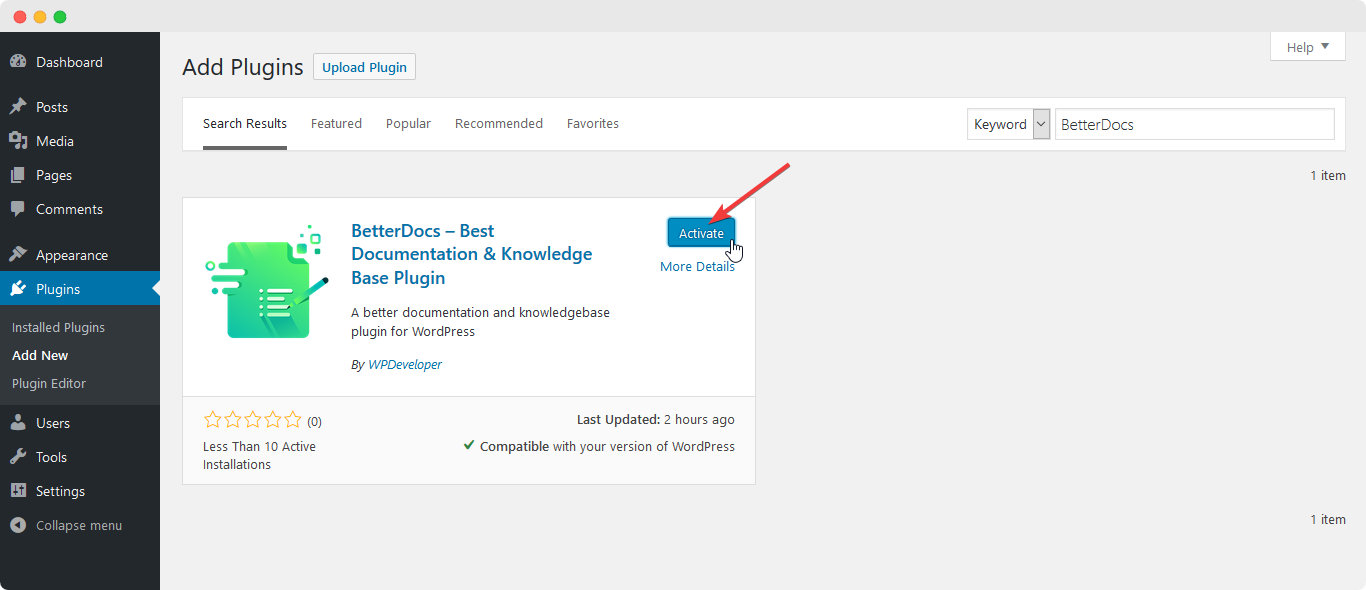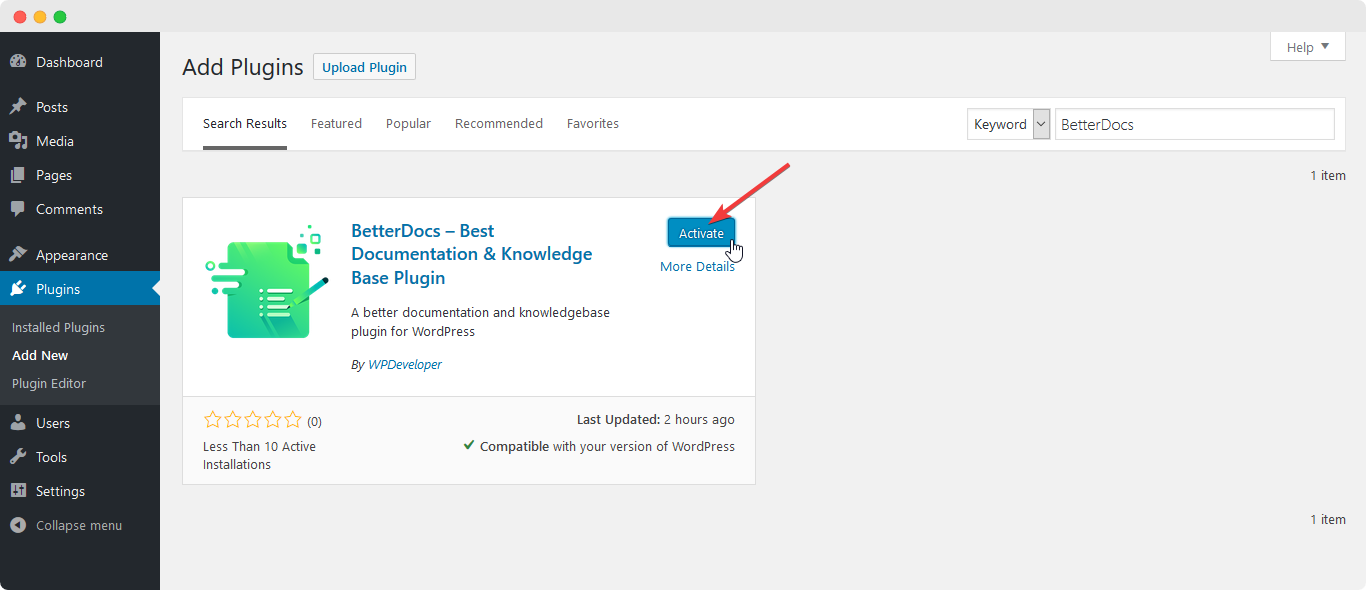 Stap 3: Nadat stap 2 is voltooid, wordt u doorgestuurd naar de 'Quick Builder' setup. You have to press the 'Next' button and directly choose to configure the initial setup process or can skip it as per your preference. Once you have done configuring the quick builder set up, hit the 'Finish' knop.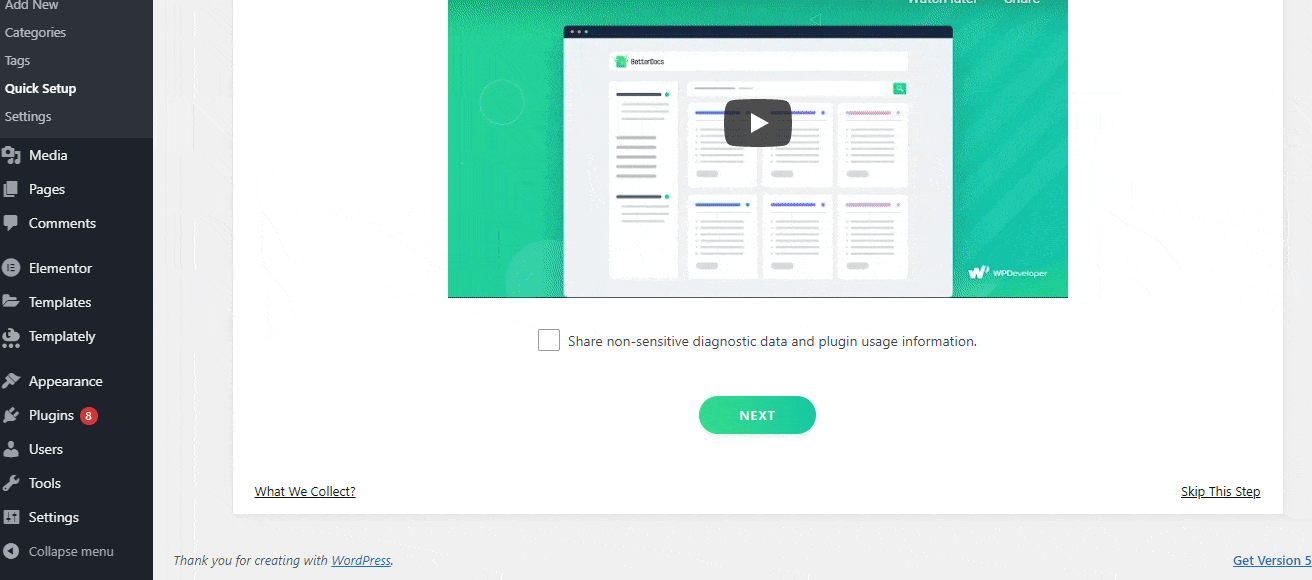 Afterward, you will then be redirected BetterDocs 'Settings'. You can change the slug of your Documentation page, Custom Root, Custom Category, Custom Tag, and even Doc Link with others.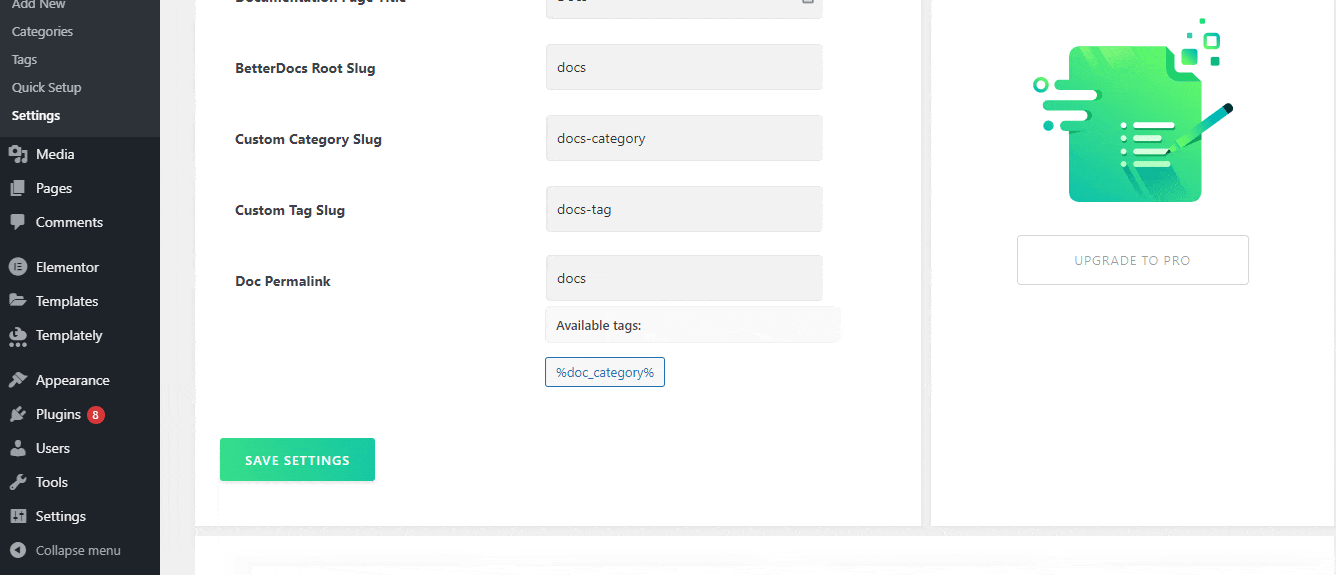 Following these simple steps, you can easily install and activate the free version of BetterDocs.
Vast zitten? Neem gerust contact met ons op dedicated support team for any further assistance.