If you want to install and activate BetterDocs on your WordPress site, you have to then follow this step by step guide below:
Passo 1: Vai al Dashboard WordPress e vai a wp-admin -> Plugin -> Aggiungi nuovo. Quindi nella casella di ricerca, inserisci questa parola chiave 'BetterDocs'. Quindi fai semplicemente clic sul pulsante "Installa ora".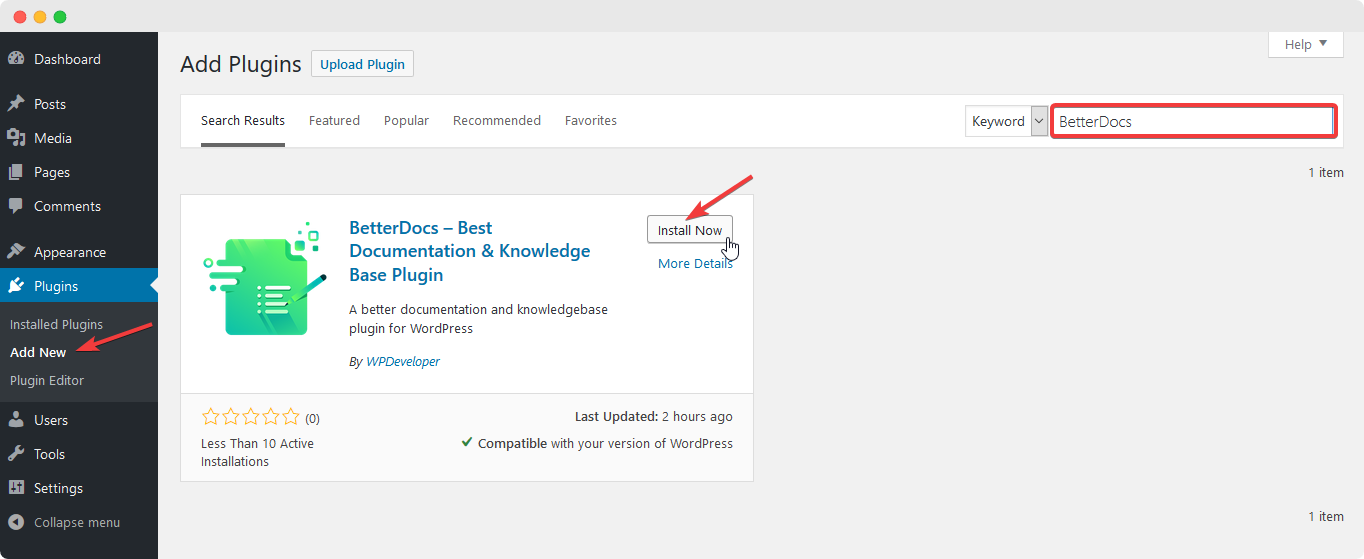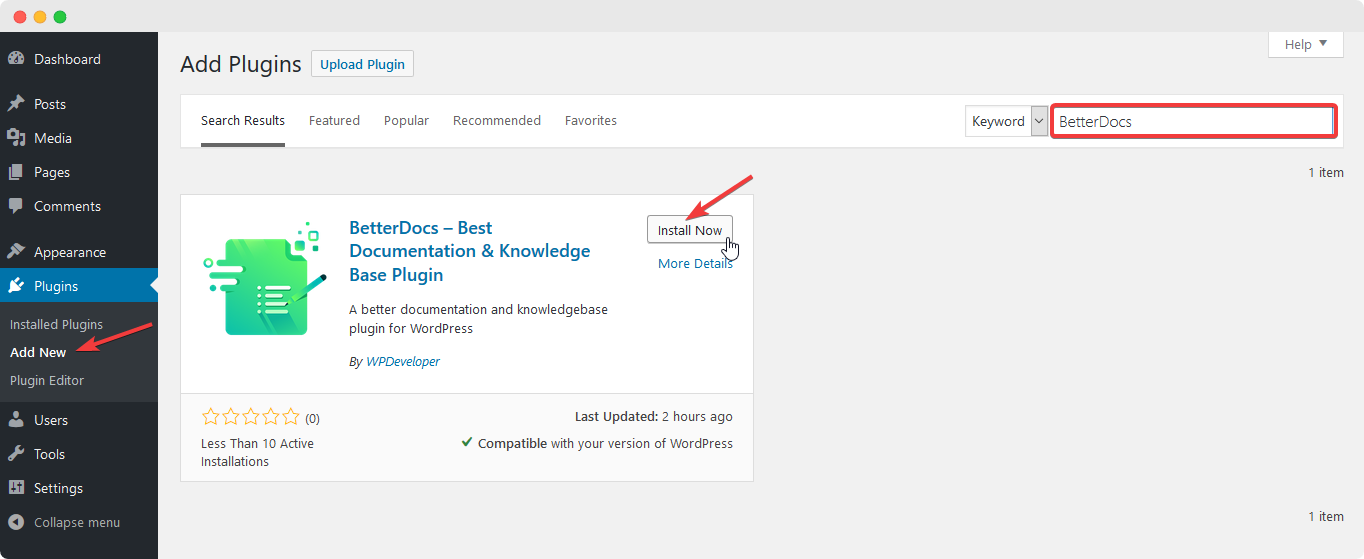 Passo 2: Al termine dell'installazione, fare clic su 'Attivare' button, and 'BetterDocs'sarà attivato.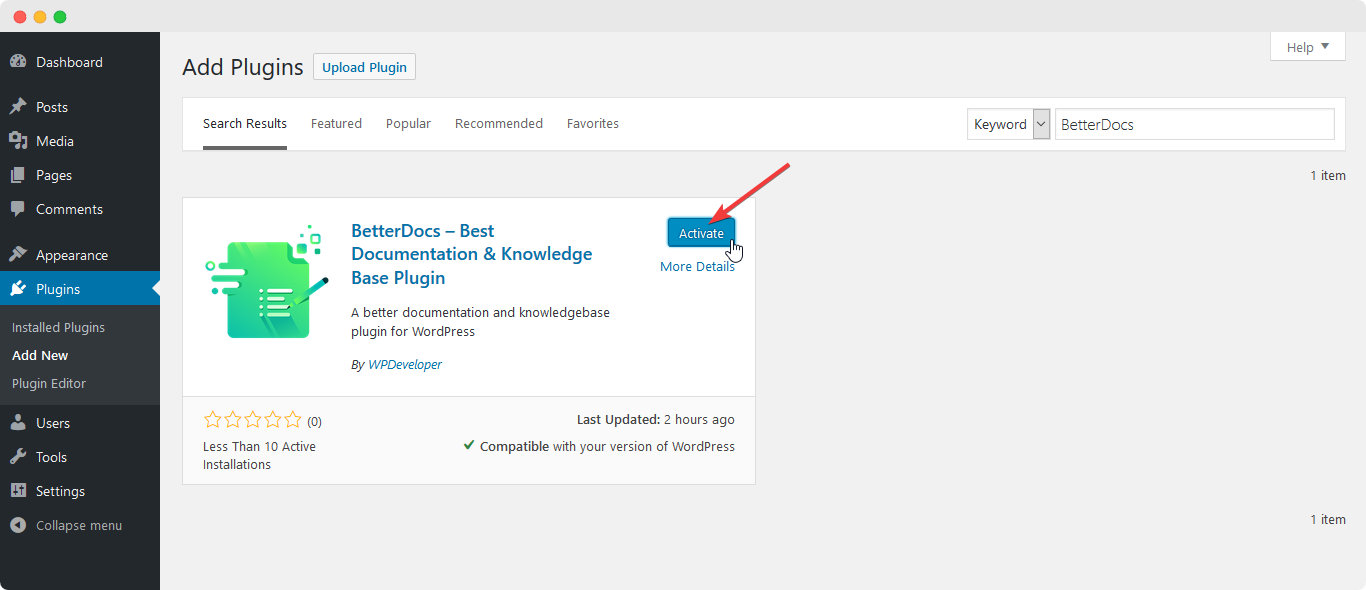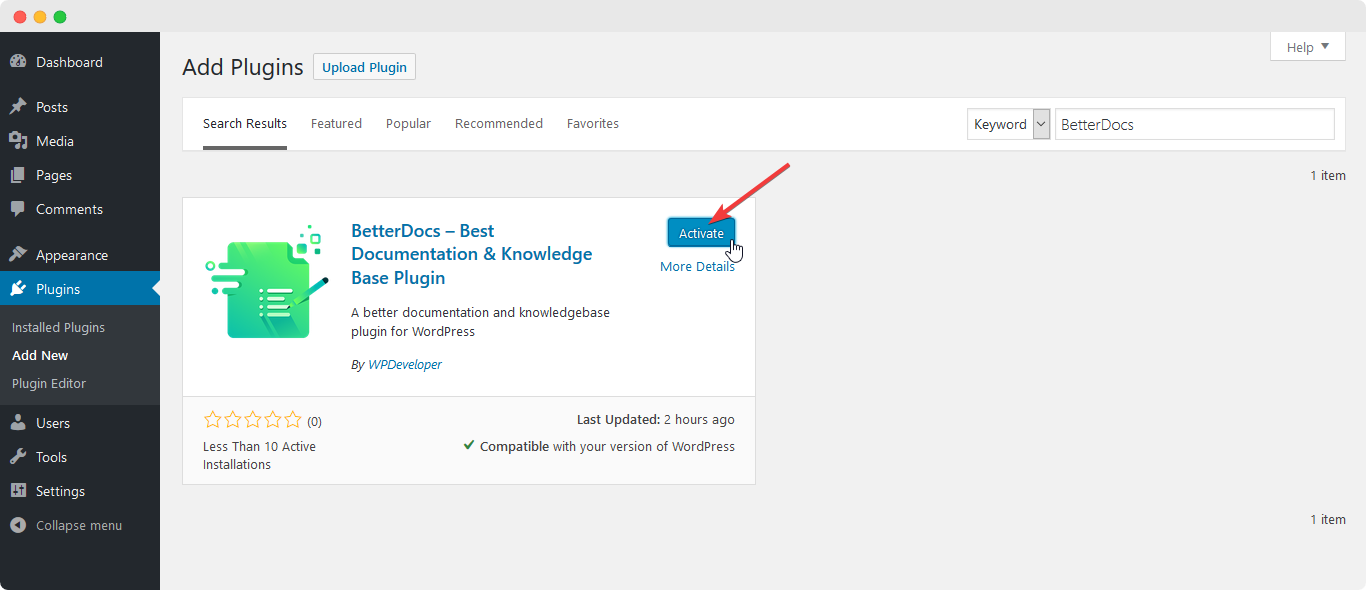 Passaggio 3: Al termine del passaggio 2, verrai reindirizzato a 'Quick Builder' setup. You have to press the 'Next' button and directly choose to configure the initial setup process or can skip it as per your preference. Once you have done configuring the quick builder set up, hit the 'Finish' pulsante.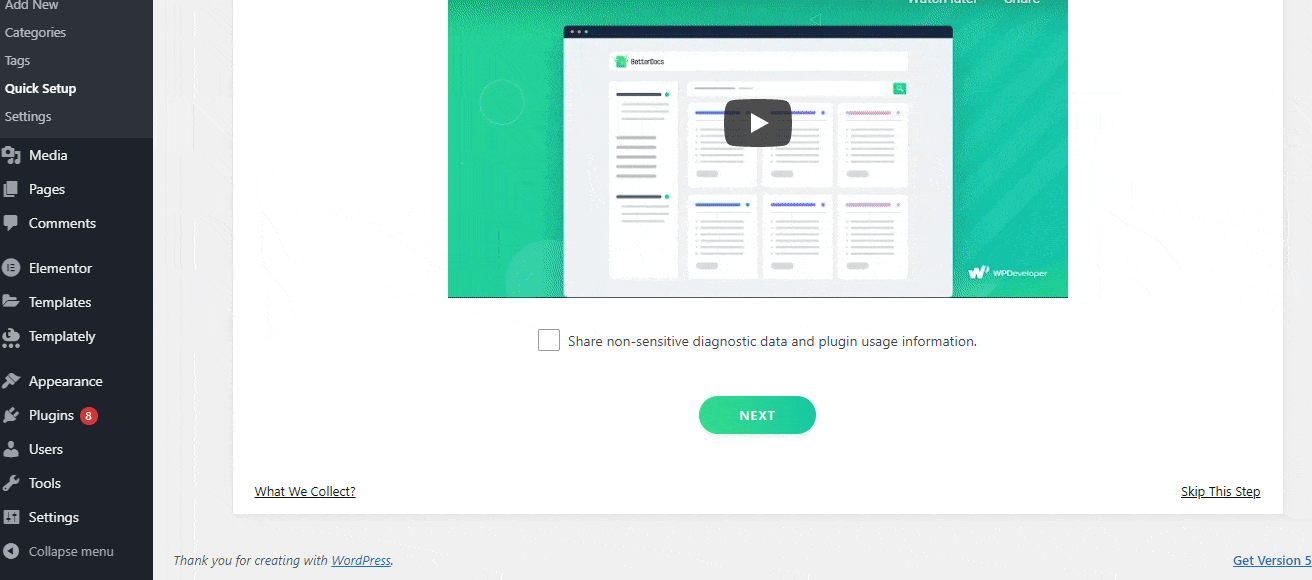 Afterward, you will then be redirected BetterDocs 'Settings'. You can change the slug of your Documentation page, Custom Root, Custom Category, Custom Tag, and even Doc Link with others.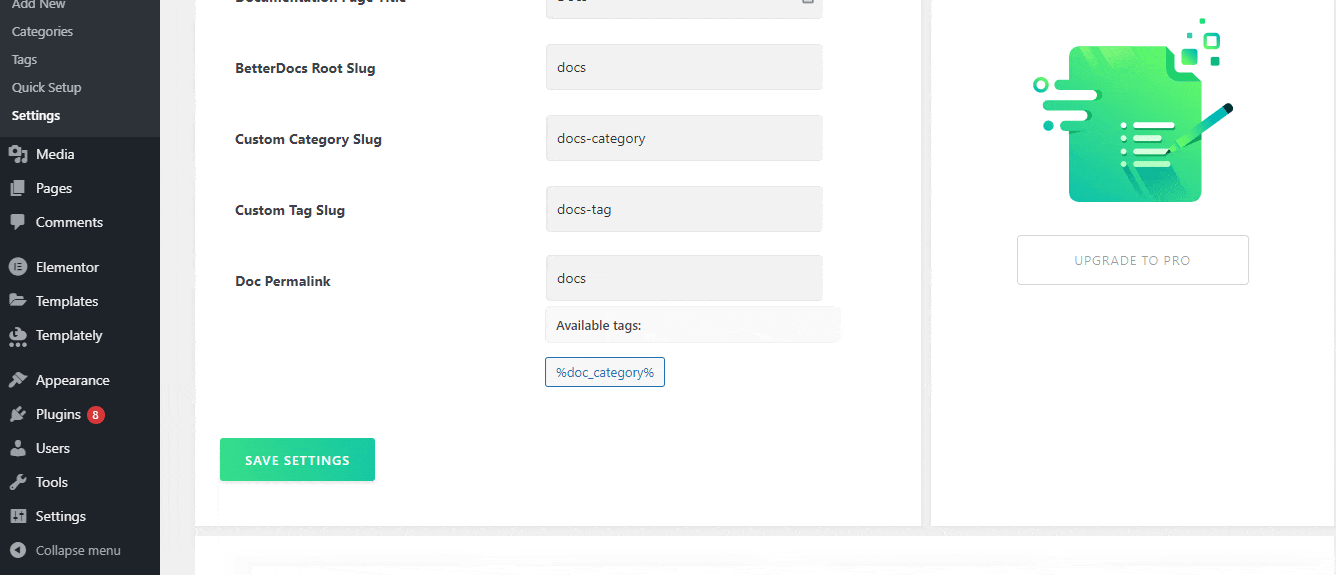 Following these simple steps, you can easily install and activate the free version of BetterDocs.
Essere bloccati? Sentiti libero di contattare il nostro dedicated support team for any further assistance.