BetterDocs gives you the freedom to customize the Archive Pages and change its appearance any way you want. Now, let's follow the below guideline to de documentatiearchiefpagina's aanpassen in BetterDocs:
Step 1: Go To BetterDocs Settings #
First of all, go to the BetterDocs Settings by navigating to wp-admin -> BetterDocs -> Instellingen. Open daarna de 'Ontwerp' tabblad. Raak nu de 'Pas BetterDocs aan' knop en u wordt doorgestuurd naar de pagina Aanpassen.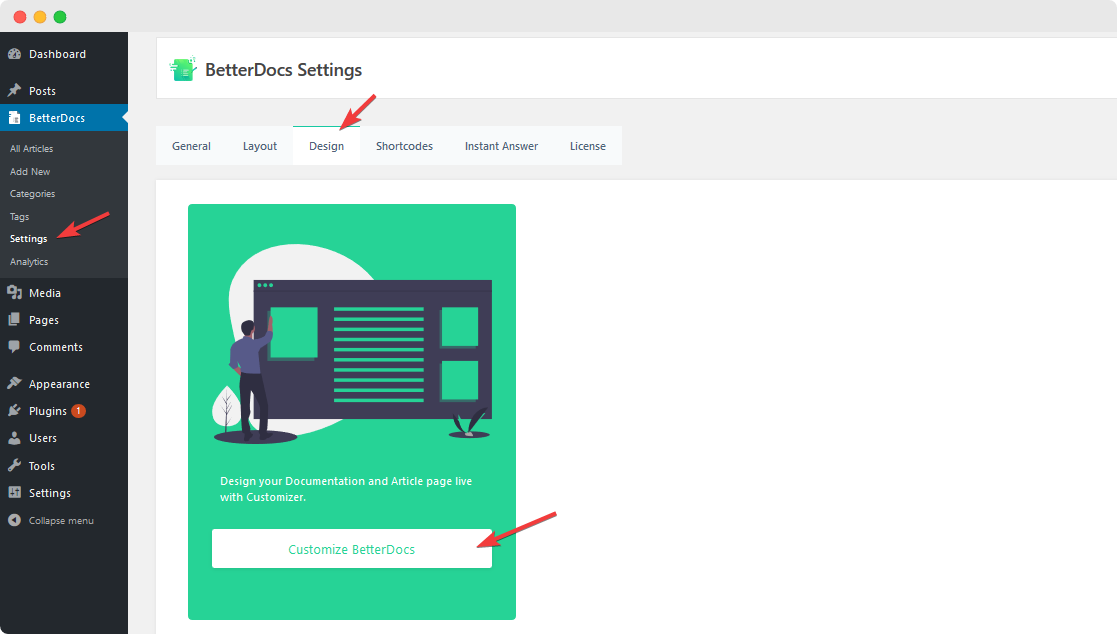 Step 2: Configure Customize BetterDocs Option #
Vanuit 'BetterDocs Customizer' kun je de 'Archiefpagina's' option. You will then find all the styling options to modify the appearance of the Archiefpagina's keuze.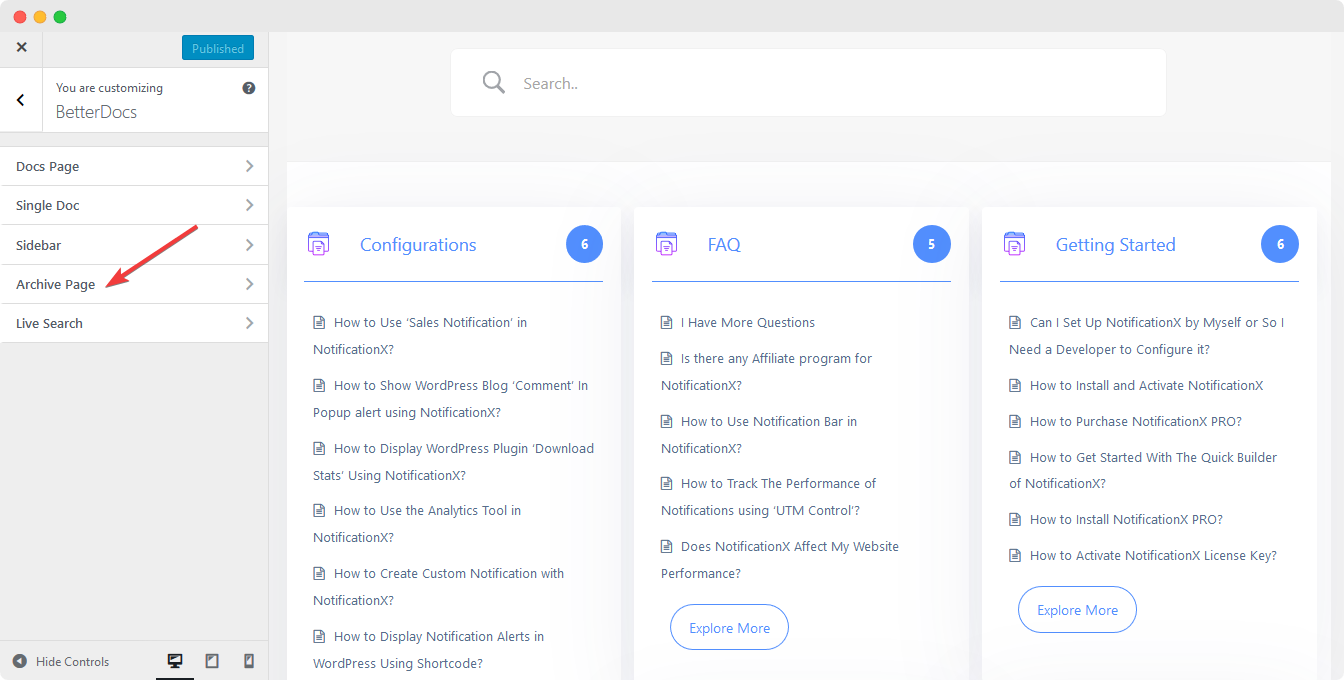 Standaard, BetterDocs Customizer redirects you to the doc landing page as a preview. So, you can click on the 'Category' and you will be redirected to the respective archive pages. Afterward, you can check out the changes you make in real-time.
Daarna kunt u doorgaan en de kleuren wijzigen voor Pagina-achtergrond, Inhoudsgebied-achtergrond, Titel, Lijstpictogram en vele andere. Als je wilt, kun je zelfs een 'Achtergrond afbeelding' en verander ook de eigenschappen ervan. Bovendien kun je spelen met de marge van het inhoudsgebied en de marge van de archieftitel. Zorg ervoor dat je op de 'Publiceren' knop om uw wijzigingen op te slaan.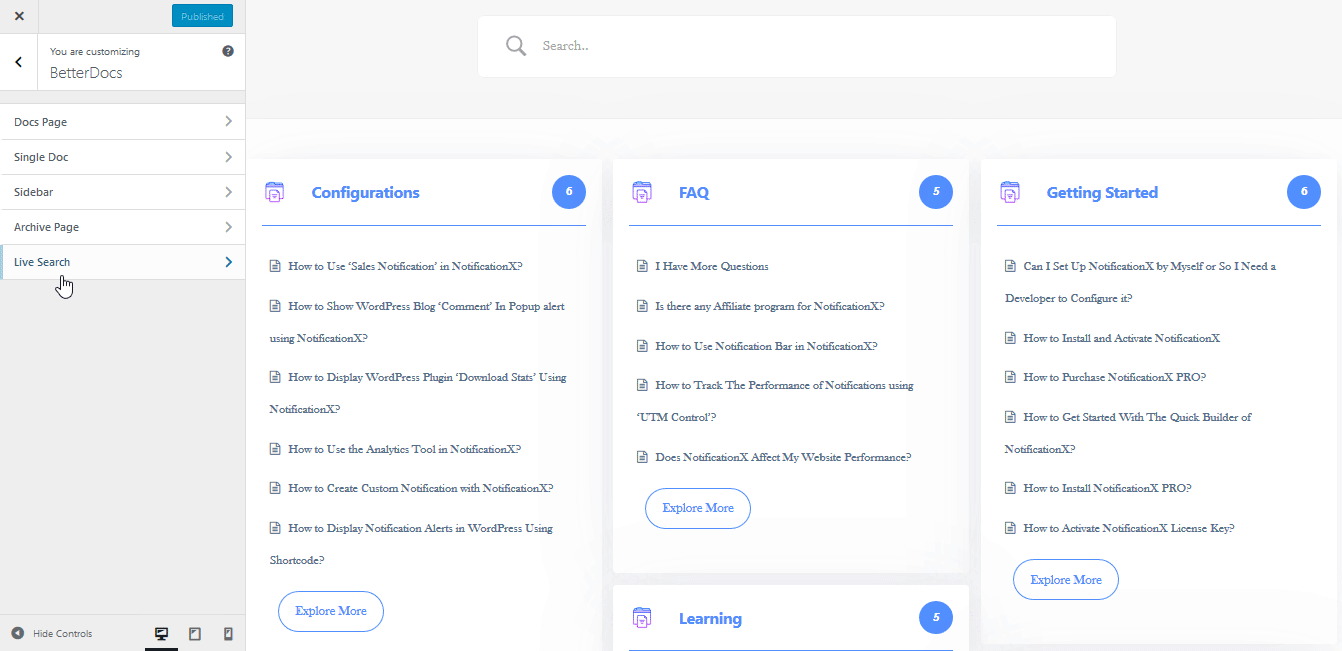 This is how easily you can customize the documentation archive pages with BetterDocs and enhance your user experience.
If you face any difficulties, feel free to contact our support team.