BetterDocs gives you the freedom to customize the Archive Pages and change its appearance any way you want. Now, let's follow this below guideline to customize the Documentation Archive Pages in BetterDocs:
First of all, go to to the BetterDocs Settings by navigating to wp-admin -> BetterDocs -> Settings. Afterward, open the 'Design' tab. Now, hit the 'Customize BetterDocs' button and you will be redirected to the Customize page.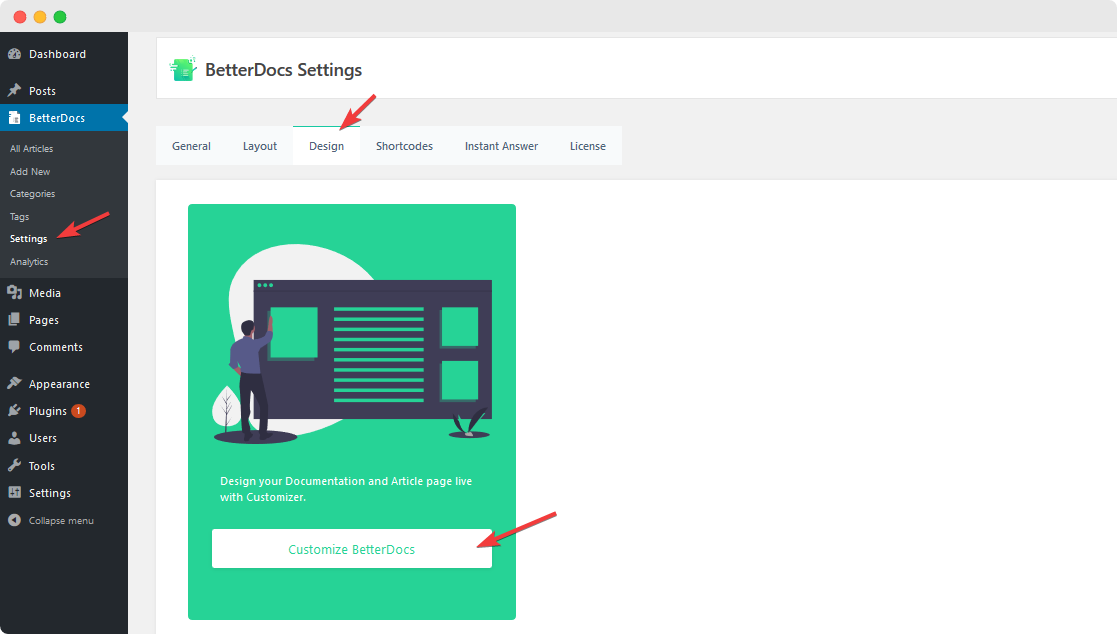 From 'BetterDocs Customizer', you can pick the 'Archive Pages' option. You will then find all the styling options to modify the appearance for the Archive Pages option.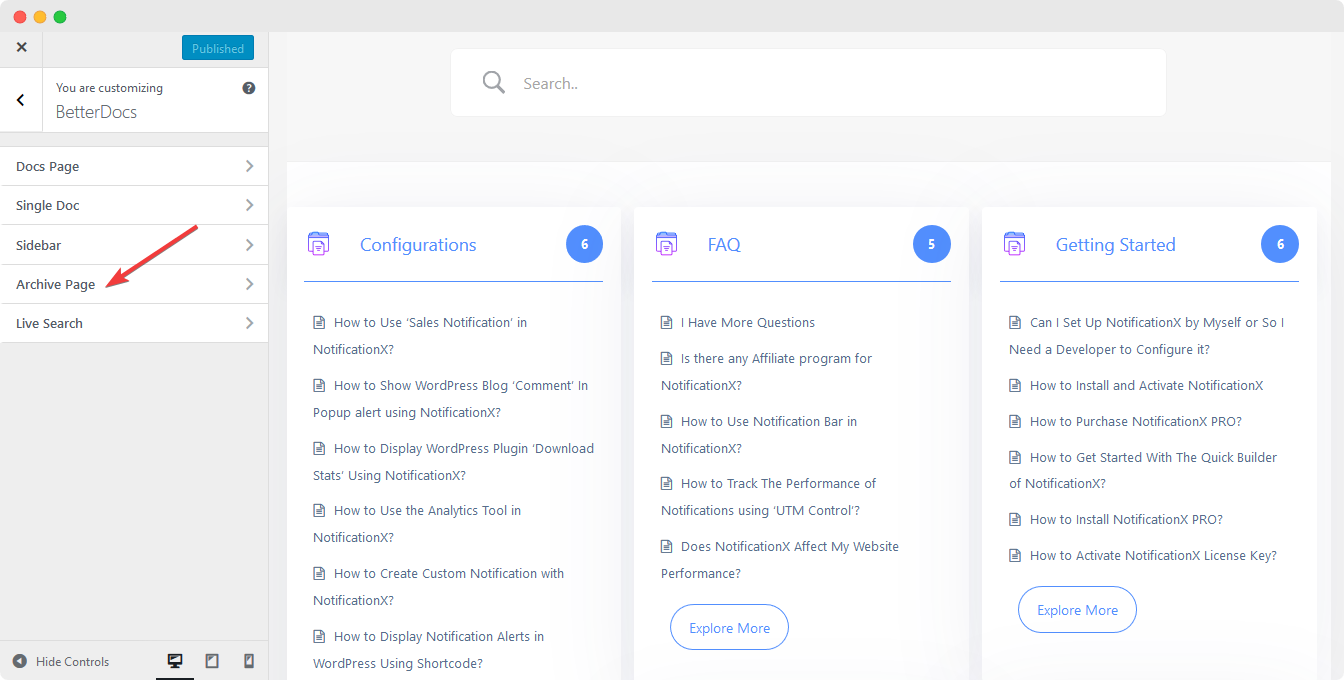 By default, BetterDocs Customizer redirects you to the doc landing page as a preview. So, you can click on the 'Category' and you will be redirected to the respective to the archive pages. Afterward, you can check out the changes you make in real-time.
Afterward, you can go ahead & change the colors for Page Background, Content Area Background, Title, List Icon, and many others. If you want, you can even add a 'Background Image' and change its properties as well. Besides, you can play around with the Content Area Margin and Archive Title margin.  Make sure to hit on the 'Publish' button to save your changes.