What do you do with the new tasks and processes at your company? Whether you are a startup or an established company, someone needs to handle the ongoing and upcoming processes. A proper process documentation guide can be your solution to reduce complexity and increase productivity.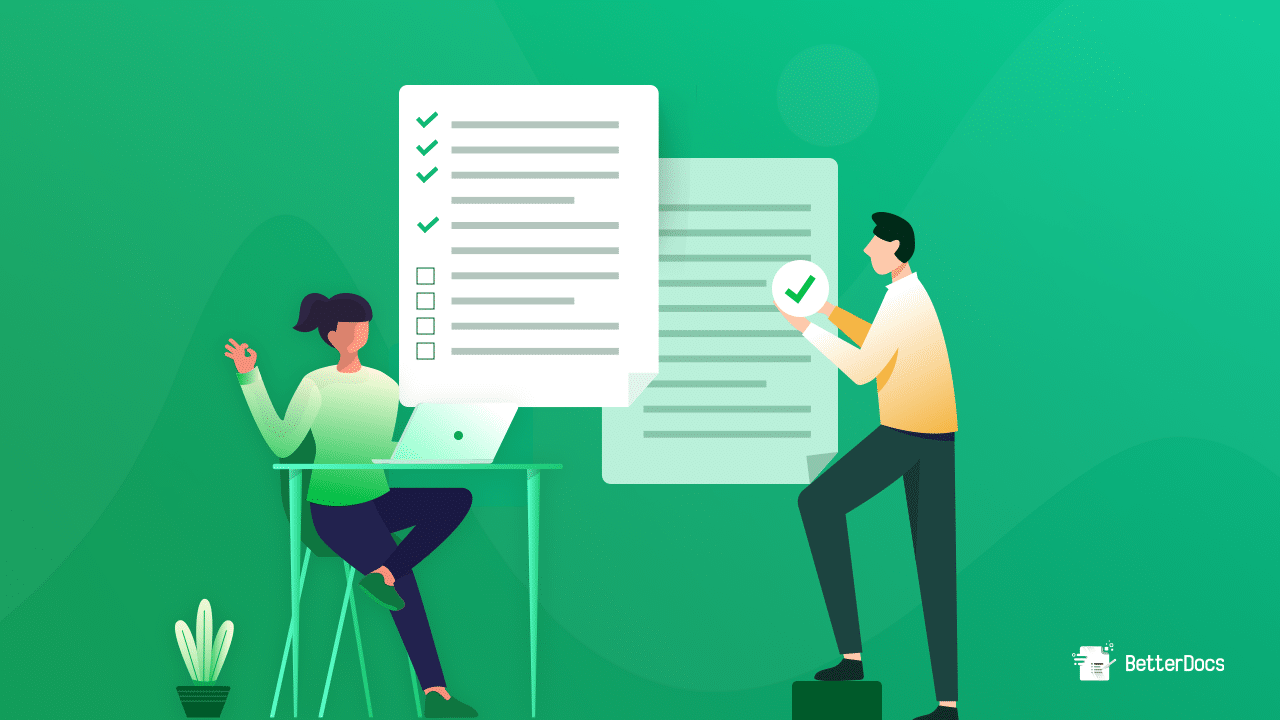 You can reduce repetitive tasks' time and effort using a proper documentation strategy. Plus, process documentation best practices make your business knowledge base beneficial to everyone. So, if you are wondering how to document your work processes, we are here to help you in writing process documentation.
📝 Process Documentation: Definition & Benefits For Your Business
Process documentation is thorough and step-by-step instructions to carry out and document process strategies. It aims to gather and organize policies, work management, projects, etc., in single or quickly accessible multiple platforms.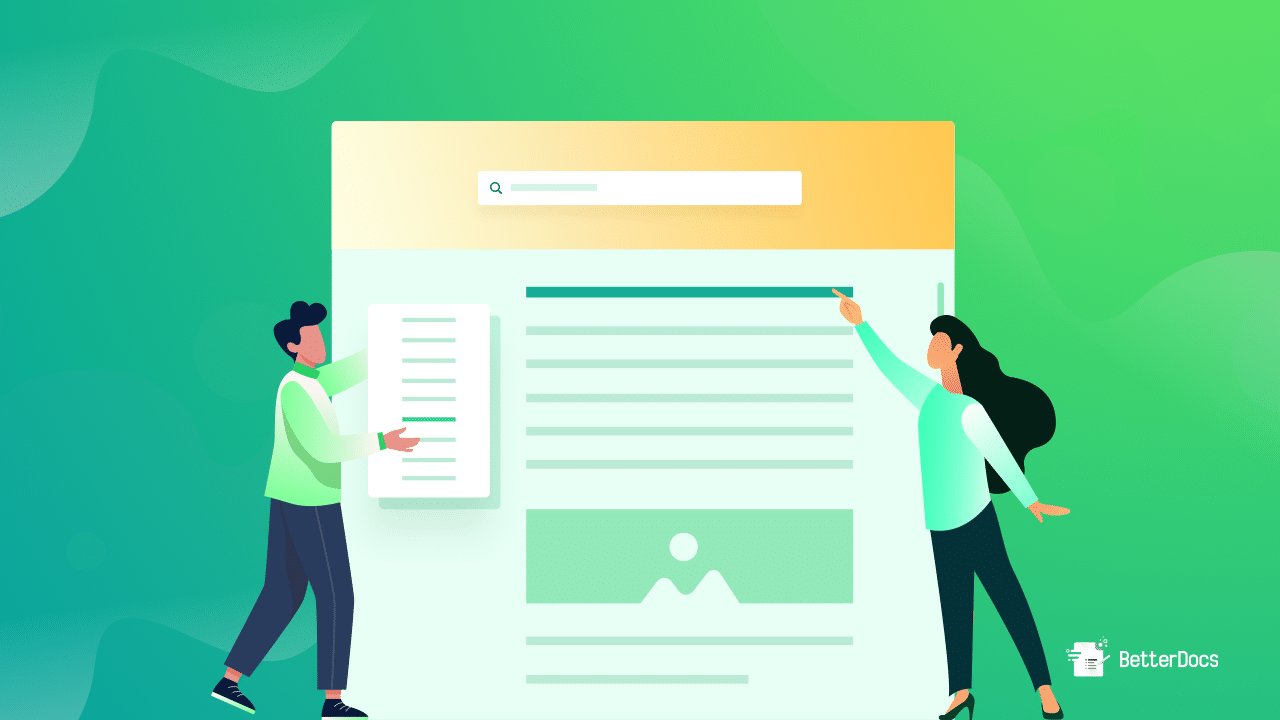 If you never use process documentation or don't know how to process documents, work updates, and ideas would only be resting in the minds of individual employees. This will lead to inconsistencies and result in lesser productivity.
Many departments of a company require writing process documentation. If you work in a business's administration and accounts section, you often need to control documents, catalogue them, and retrieve them when needed. Creating project templates for project documents is a day-to-day task for project managers.
Successful businesses follow process documentation best practices to organize and distribute their relevant data and information to the employees. Some process documentation examples are flowcharts, process mapping, how-to guides, checklists, informative GIFs, and more.
In addition, healthcare industries use SOP documentation during medicine rounds and patient admissions. Writing process documentation of this type lessens the possibility of errors and injuries.
🧬 Benefits of Process Documentation
Now that we know the definition and some process documentation examples, you might still wonder why process documentation is relevant. Let's dive deeper and look for some significant advantages.

Let's check the benefits below and get started with the process documentation guide:
👉 Offers accountability to employees: Employees of the same company often strive to follow the method exactly as stated. Using a good process documentation guide, they can assess their performance against a clear standard and see if a specific project is completed effectively.
👉 Helps get a roadmap to objectives: Writing process documentation offers a roadmap to achieve objectives and encourages cross-departmental cooperation. On top of that, if you develop a strategy to process internal documentation, you can ensure consistency and efficiency. Plus, it helps eliminate confusion and enables your employees to complete jobs quickly.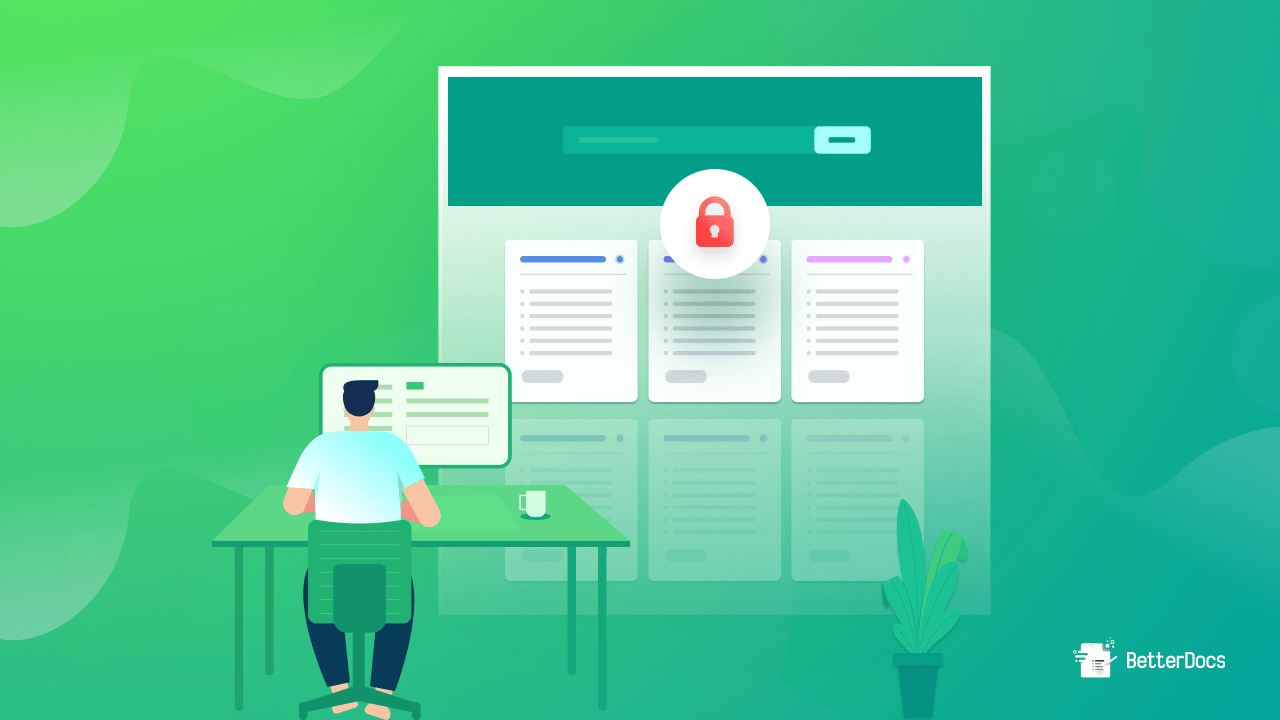 👉 Preserve information better: Maintaining process documentation best practices can secure your company's knowledge sharing. For example, your business is less exposed when a key employee becomes sick or goes on holiday.
👉 Onboard people more quickly: Your process documentation will assist new employees in grasping the workflow in less time. For onboarding a new employee, there need to be some specific steps. All of these steps can be documented, which also helps existing employees to onboard the newcomers.
👉 Rapidly adapt the working style: Process documentation guides can help your contractors, partners, and collaborators rapidly adapt to your working style. This helps the most when you outsource company functions like customer service or hiring processes.
👉 Increase scalability to grow the same practices: Documenting your processes simplifies selling or building up subsidiaries that follow the same practices.
👉 Find areas to improve: Documenting a process can let you more easily examine your organization's efficacy and find bottlenecks or areas for improvement. As a result, you can apply a better method of operation and assist your team in closing more deals.
👉 Save costs: When you increase staff productivity and reduce errors by following a perfect process documentation guide, you can save costs while improving quality.
📑 Process Documentation Best Practices
Now that you know how to create a process document, it's time to look at some of the do's and don'ts you should remember. It will help you avoid silly mistakes and implement the best strategy for making the process documentation guide in your organization.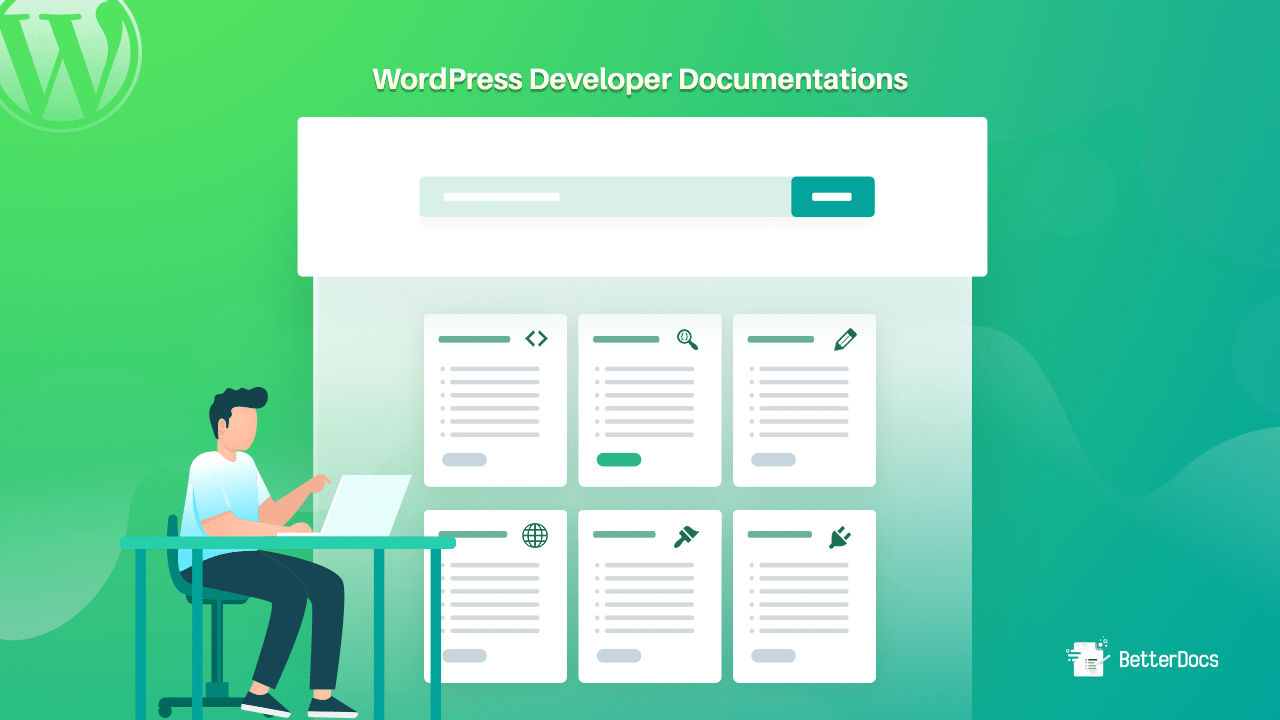 👉 Be direct and specific: The key to making the best documentation for your company is to be detailed without using unnecessary words. Be concise while using numbers and data. Plus, using a photo or screenshot might save time. And don't forget to select the language carefully, as not everyone will be familiar with your technical terms.
👉 Make documents accessible: If the process documentation is not accessible, it will never become an integral part of the process. Use a knowledge base or other easily accessible repository to keep your files in one place.
👉 Make changes quickly: Correcting or adding new information shouldn't take forever. So choose a method that doesn't make making changes a dilemma.
👉 Handle updates with care: Several authors may simultaneously work on a single document. So, choose a tool that can handle updates with the option to retrieve the previous version quickly.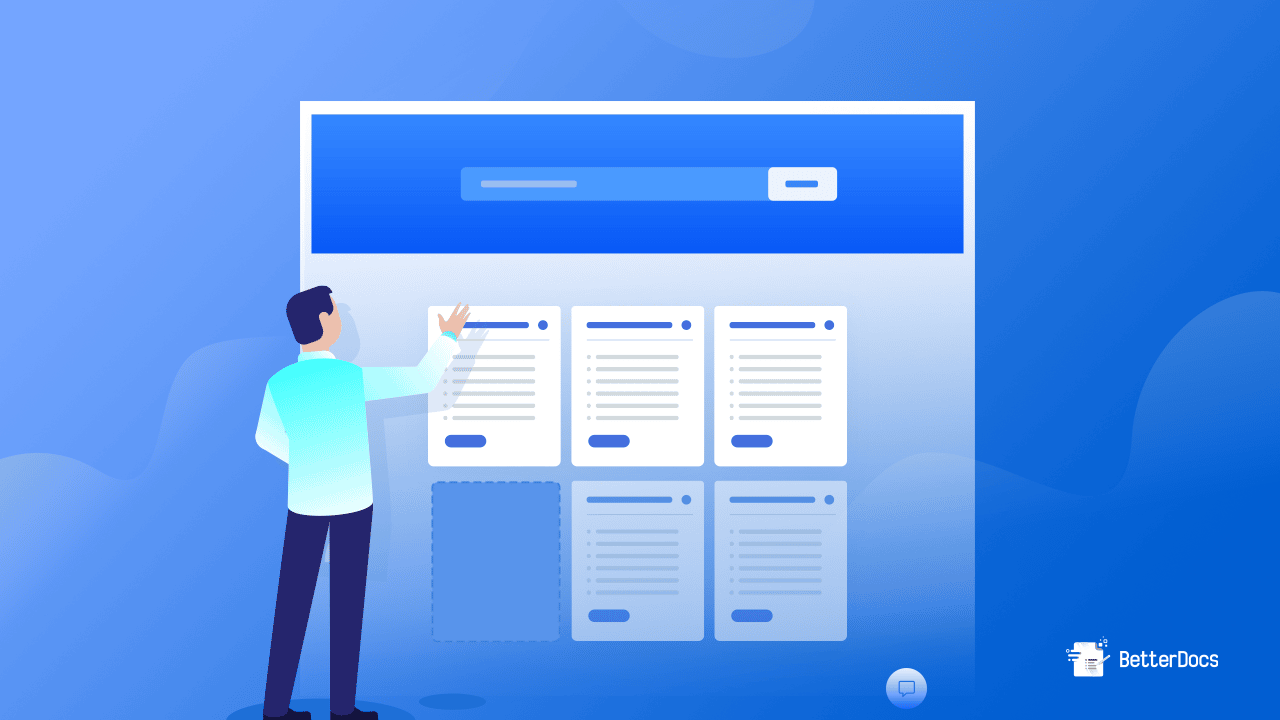 👉 Utilize your layouts/templates: Make advantage of the templates you create. You can save countless hours by reusing the standard form of a template.
👉 Keep backups: Backup is essential. Save a copy of any relevant documentation in case you need to revert to an earlier version.
👉 Keep it secure: Internal documentations of your company are a vital ingredient in its success. Ensure your system has a secure login and a method for managing document access to keep sensitive information safe from outsiders.
👉 Translate for other readers: The ideal process documentation guide suggests increasing the accessibility of your documentation as well. It means when you have international readers from around the world, you should translate the documentation page for them to make it more accessible. Fortunately, BetterDocs has compatibility with the most popular multilingual translation plugin WPML.
📝 Writing Process Documentation: A Step-By-Step Guide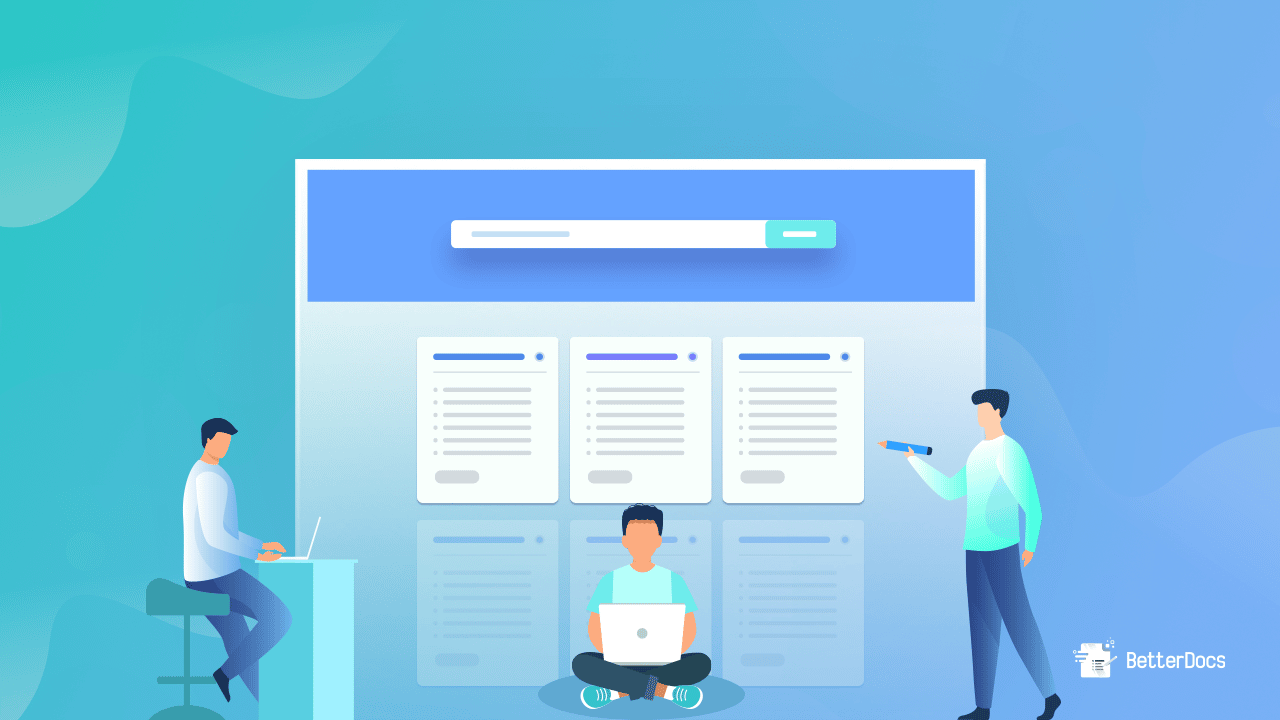 Knowing all the benefits, you must be thinking about how to process documents and get started with making a process documentation guide. We have laid out simple how-to instructions for you to follow so you can start writing process documentation right away.
Step 1: Set Your Objective
Before you begin your process documentation guide, you must decide what you want to accomplish with this project. Ask yourself if you want to minimize workers' time looking for information to finish their tasks. You can also increase staff productivity by reducing randomized day-to-day tasks or improve departmental collaboration by offering clearly defined roles.
Step 2: Assemble Your Documentation Team
Writing process documentation is a collaborative effort. It would be difficult and unfeasible for one individual to assemble a whole organization's paperwork independently. Form a team of documentation experts to lead the charge in generating your team's process documentation.
You'll need a team of writers and editors to generate high-quality documentation. Your organization should hire expert technical writers with documentation knowledge.
Step 3: Gather Research Tools And Requirements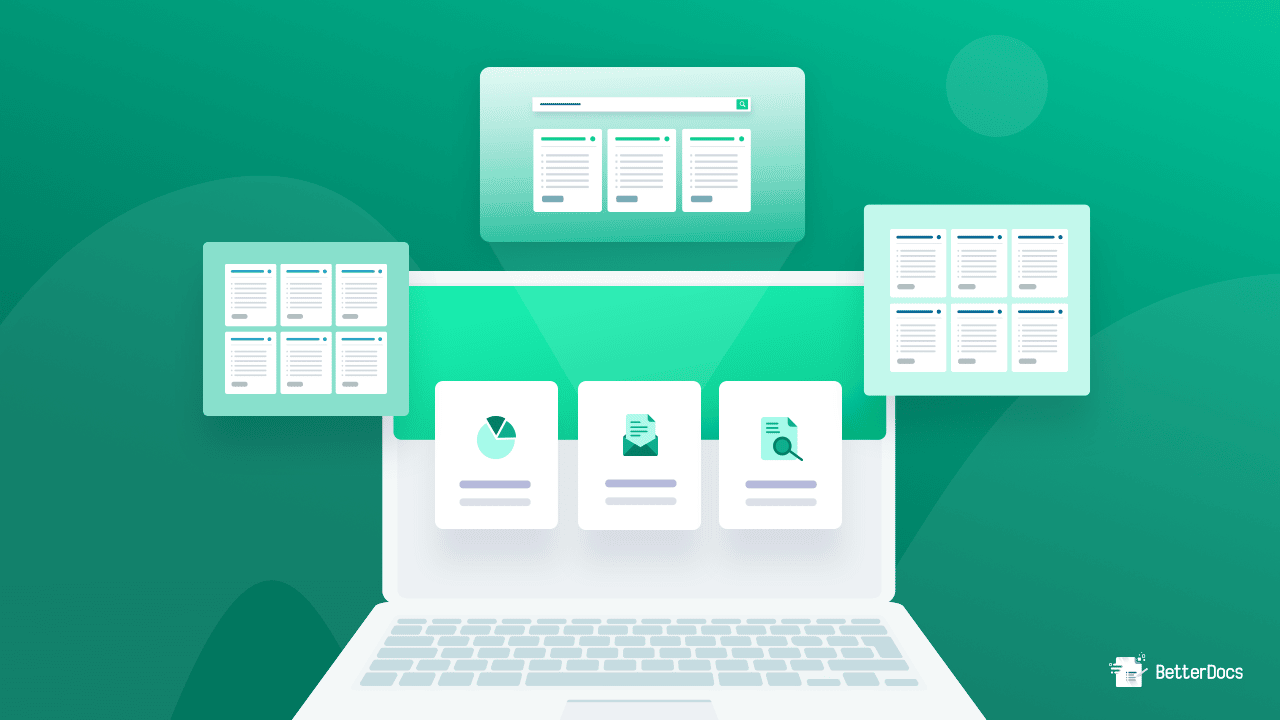 It is difficult to establish a process documentation strategy without the proper tools. Several documentation tools, such as BetterDocs, are available if you plan to process documentation for your WordPress websites or Shopify store.
This knowledge base plugin for WordPress is a powerful tool for managing and writing process documentation. BetterDocs makes it simple to provide superior customer service and provides tools for creating beautiful documentation without coding. So, if you are looking for a perfect process documentation guide, BetterDocs is the go-to tool.
Step 4: Create A Layout For Your Documentation
You need to choose a layout for your documentation to guide the structure of all your other papers. This means there will be a standard for writing technical documentation, which will be applied no matter who manages it.
With tons of layouts, BetterDocs lets you set up page layouts and global styles for your documents without knowing how to code.
Step 5: Create And Publish Your Document
BetterDocs makes writing and publishing new documentation easy by following basic step-by-step instructions. Let's write and publish new documentation in BetterDocs by following the steps below.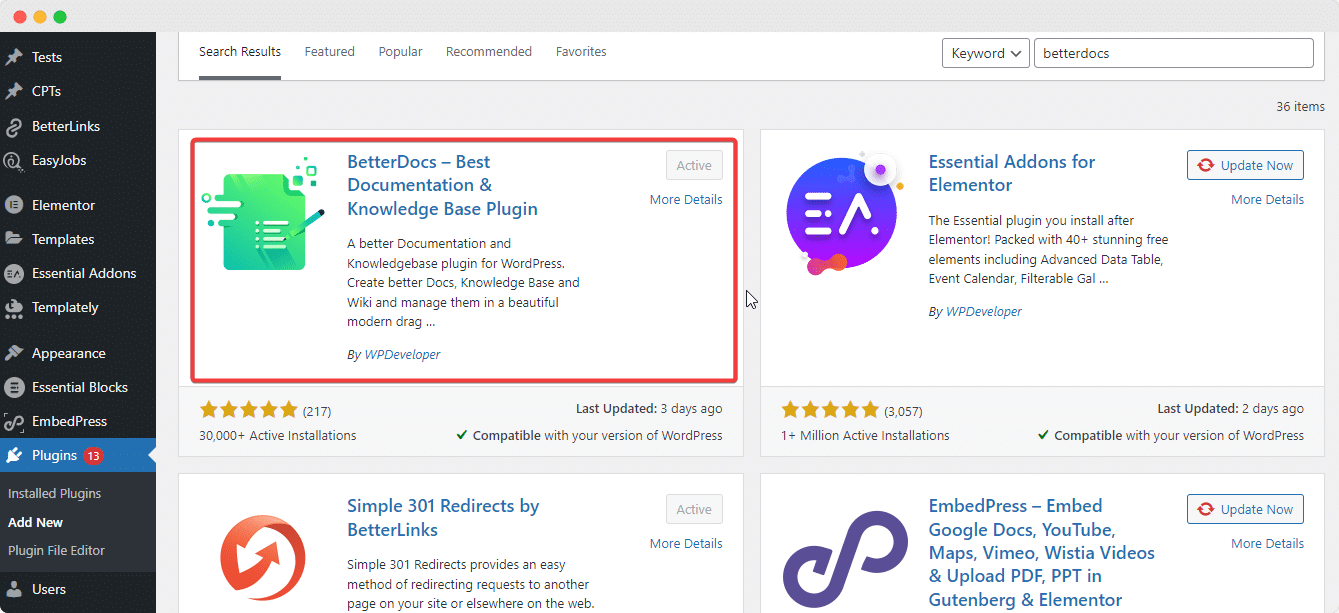 Before creating new documentation in BetterDocs, you must first make sure you have installed and activated BetterDocs on WordPress. Now, open your WordPress dashboard and navigate to BetterDocs →Add New. Create the Documentation just like any other WordPress Post/Page.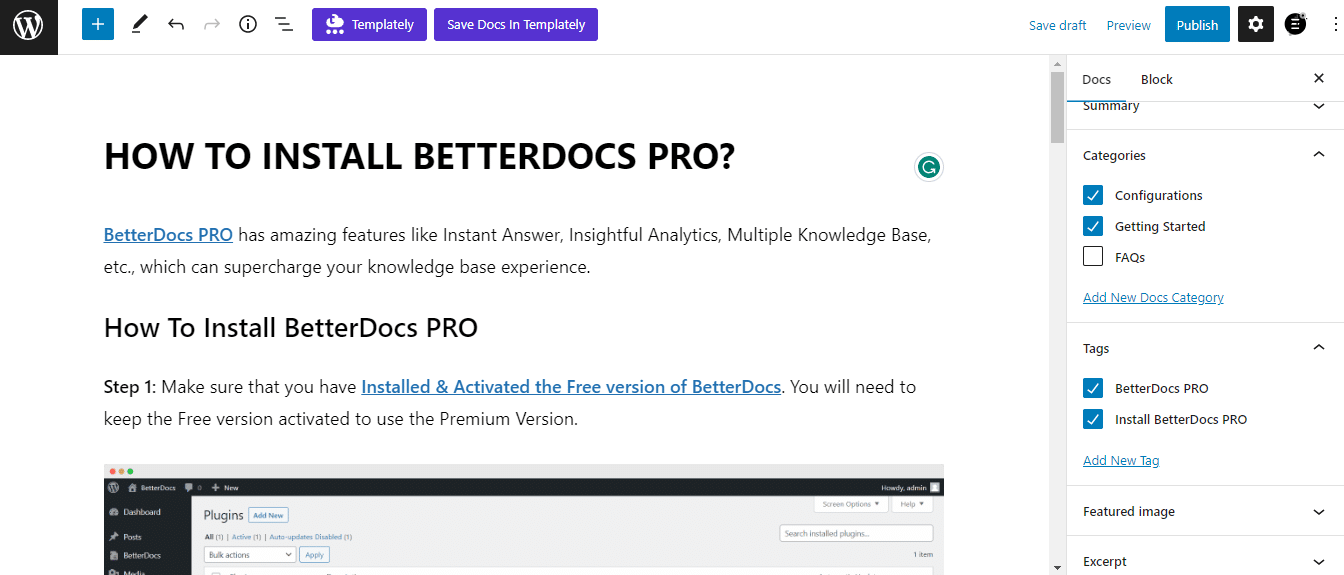 Once the Doc is ready, you must assign a Category and Tag before publishing. From the right sidebar, navigate to Document→Categories. From there, you can assign an existing Category or create a new one. From the same place, you can assign Tags. Once you are done writing the Doc with BetterDocs, hit the Blue Button labelled 'Publish' at the top-right corner of the screen.
Step 6: Check The Performance Of Your Documentation
When your documentation is published, your documentation tool should allow you to track the performance of your content. Identify which documentations get the most views and ensure they are easy to find within your system.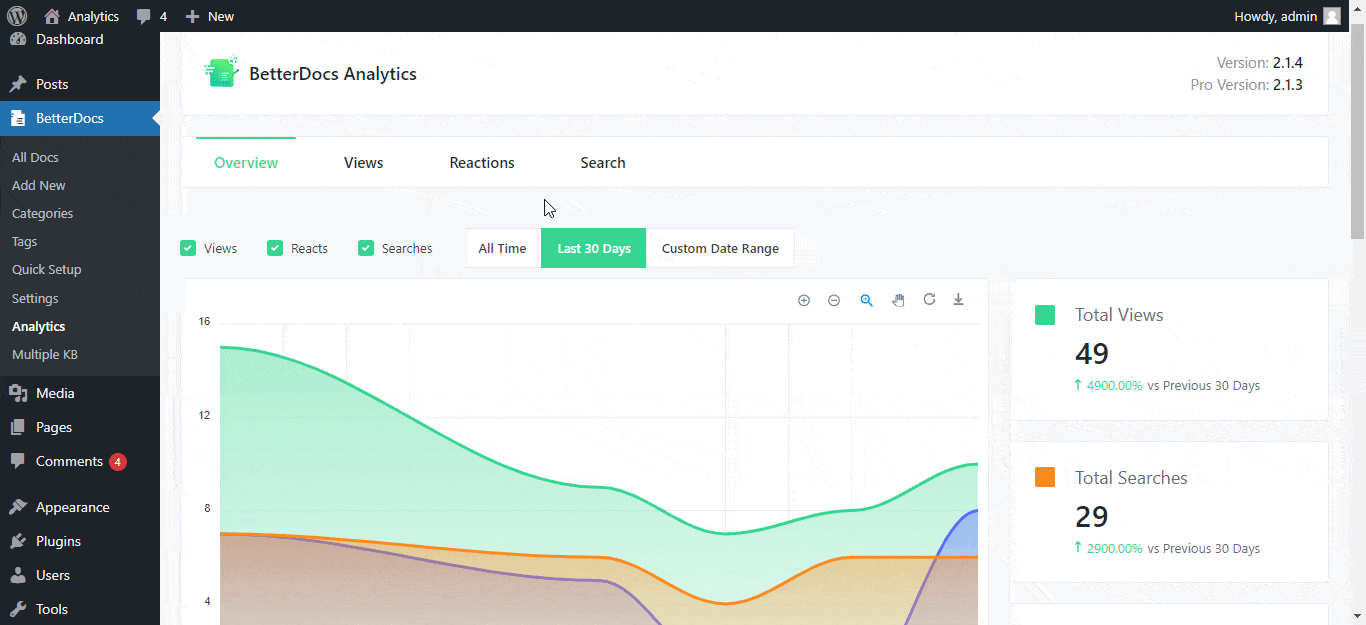 BetterDocs already comes with a built-in feature to track and analyze the performance of each of your knowledge bases. This built-in, advanced BetterDocs analytics tool makes this knowledge base plugin stand out from all others in the industry.
Plus, with each plugin update, you can bring the necessary improvements needed to elevate your user experience more than ever. So, you can collect and analyze all metrics to understand the performance of your documentation with ease.
🚀 Increase Your Productivity Today With Process Documentation
If you have a big company with many processes, documenting them all might be a time-consuming hassle. It's a challenging job, and the results may take time to be fruitful.
But if you can get over that, process documentation guides increase your company's profitability, efficiency, and success. It's a foolproof method for cutting out inefficient steps and boosting productivity. BetterDocs can help you get started with your process documentation guide quite easily and quickly.
If you have found this blog helpful, share your opinion with our Facebook community. You can subscribe to our blogs for valuable tutorials, guides, knowledge, tips, and the latest WordPress updates.