Configure Documentation Single Page with BetterDocs
To configure the Documentation Single Page navigate to

BetterDocs>>Settings>>Layout.

Scroll down until you see the 'SINGLE DOC' option.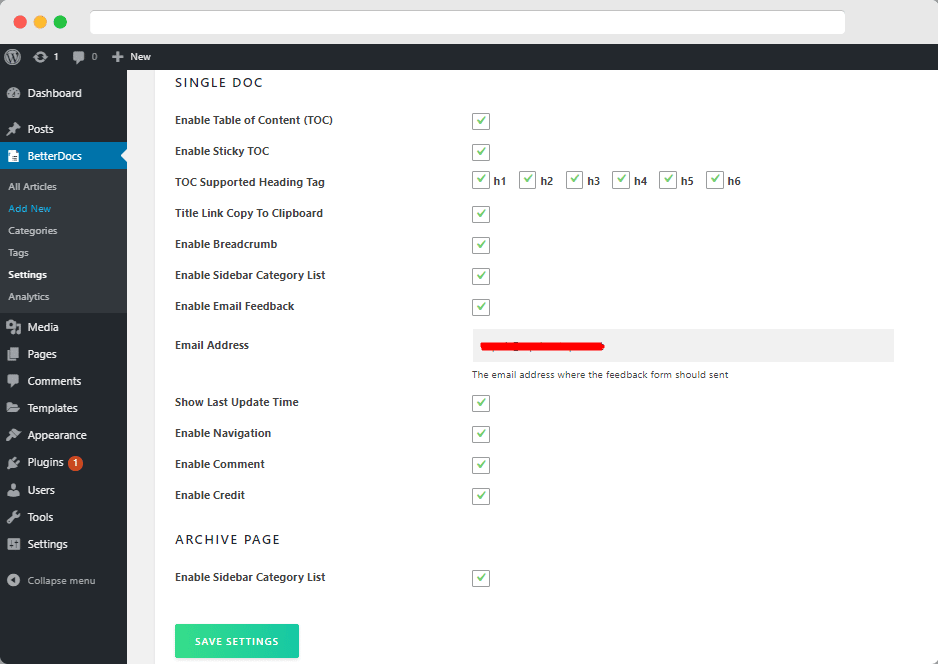 The options here are self-explanatory and you can enable/disable the features by using the toggle button. 
Once you are done adjusting the layout the Single Doc Page should look something like this.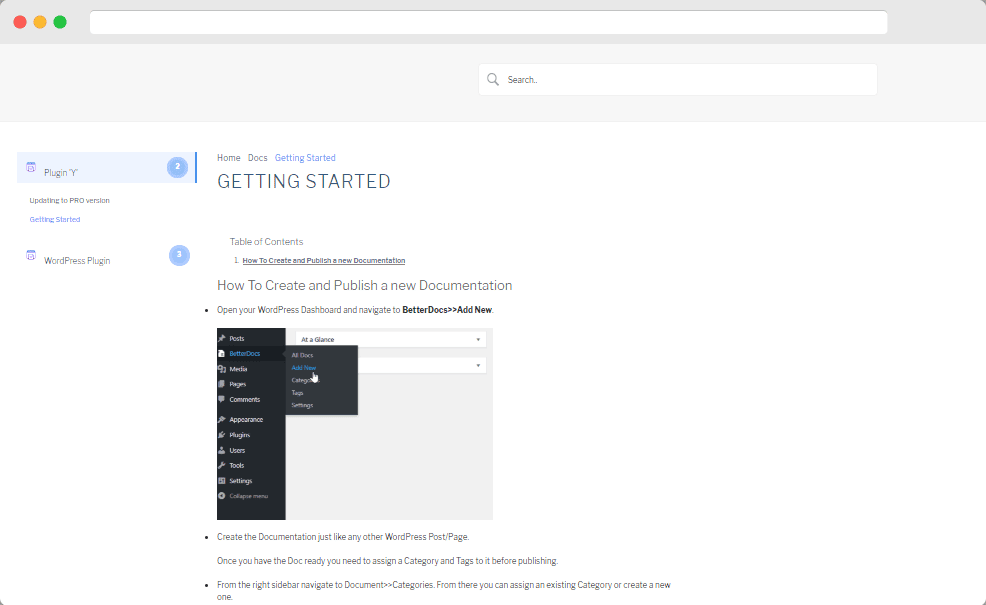 How to Configure Doc Single Page with BetterDocs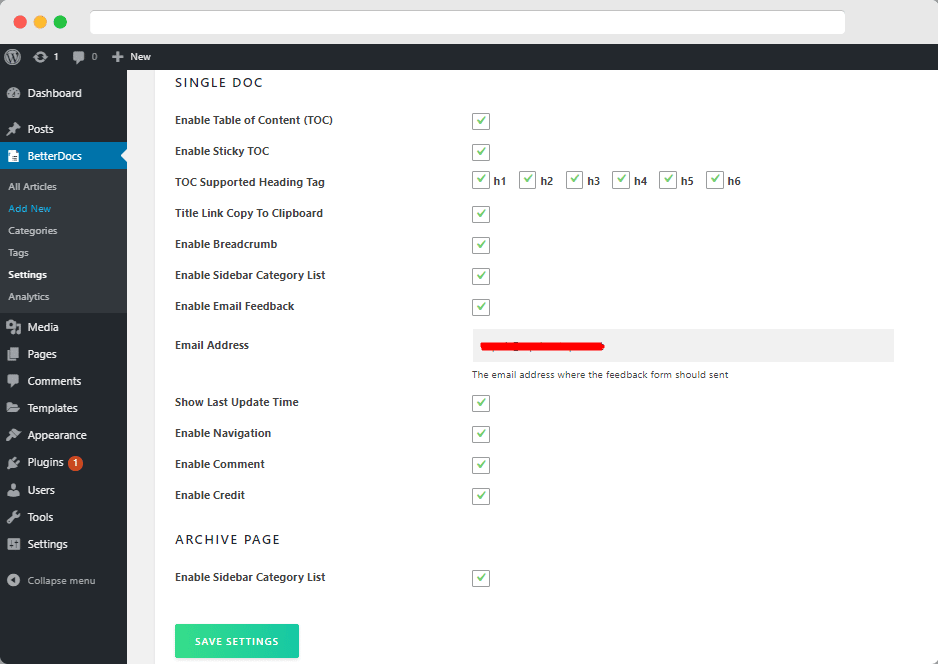 Configure Documentation Single Page with BetterDocs