Having the right documentation tool can make all the difference in streamlining the knowledge base of your business, whether it is small or large. Now let's give you two choices: BetterDocs – a WordPress plugin with 30,000+ active users comes at $55/yearly, & Document360 – a SaaS platform that comes at a price you can't even imagine, $199/monthly, which is considerably immense expensive for a small business like yours.
Now, what are you thinking? BetterDocs compromises with the features and functionalities that need to be a perfect documentation tool because of offering at a lower price – if you think so, we recommend you read the blog till the end.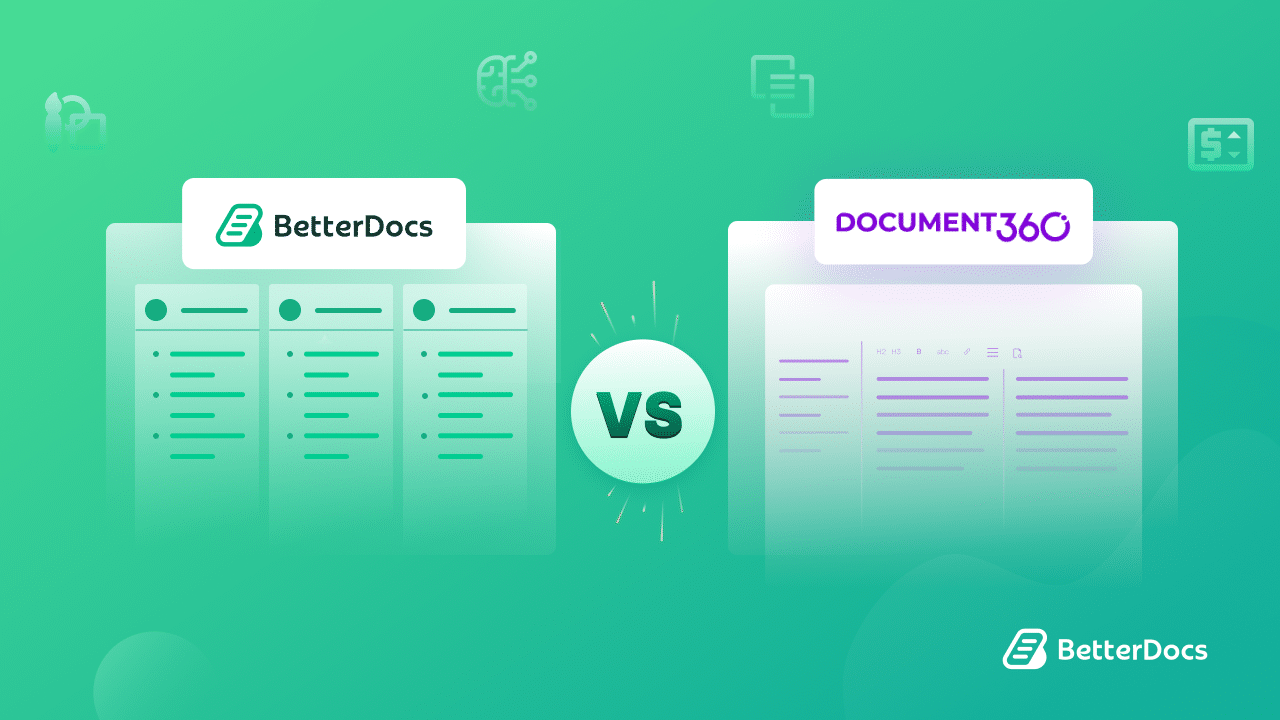 As our guide progresses, we will take an in-depth look at BetterDocs vs. Document360, highlighting their features, pricing, and usability. Stick to the article because you are going to be familiar with a knowledgeable solution (BetterDocs) that is thousands of times cheaper than Document360 but capable of managing your business knowledge base efficiently.
Why Choosing The Perfect Knowledge Base Solution Is Crucial For Any Business?
Nowadays, businesses face a unique challenge: meeting customer needs swiftly and effectively while maintaining operational efficiency. The solution to this challenge lies in a seemingly simple yet remarkably powerful tool – a knowledge base.
Think of it as the perfect solution to take your business to the next level. Here are some prime reasons why you need to have a perfect knowledge base solution for your businesses, big or small: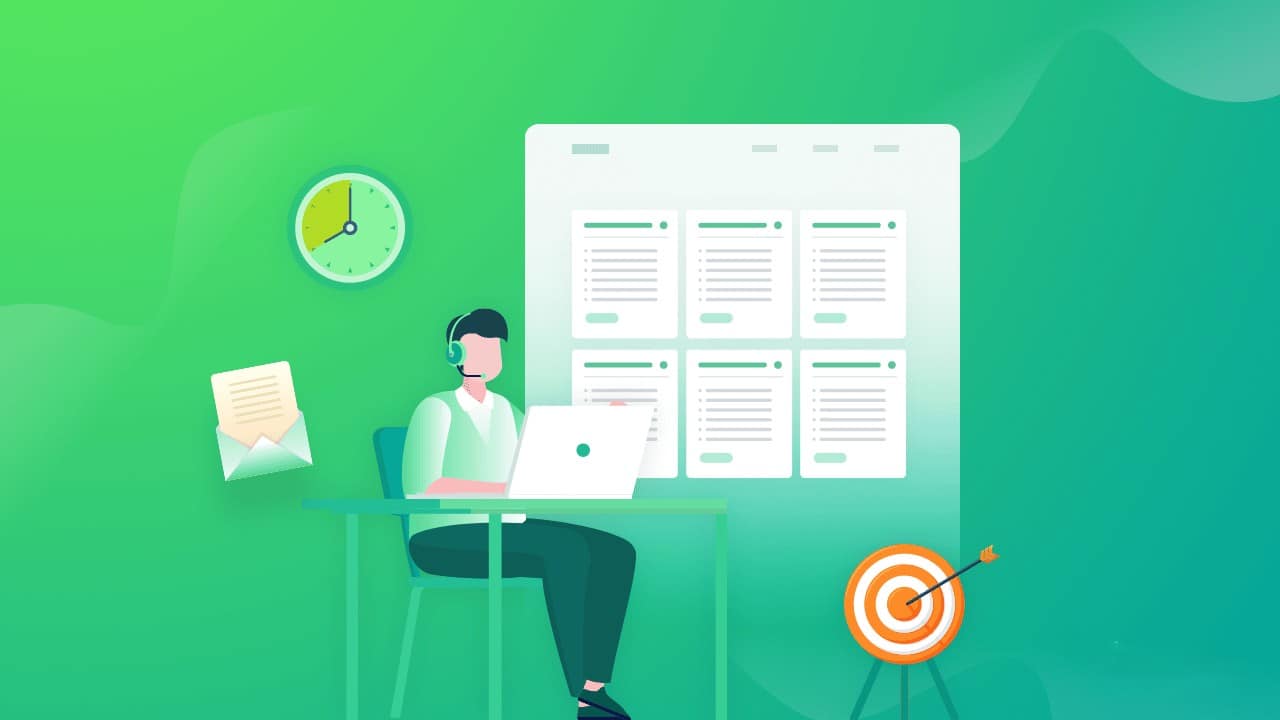 🤝🏻 Scale Customer Support: An ideal documentation tool is a self-service option for your customers. They can find answers to their questions, troubleshoot issues, and access information 24/7 without needing to contact customer support. This reduces the workload on your support team and scales the overall customer experience.
⏰ Time-Saving: Employees within your organization can also benefit from a knowledge base. It can serve as an internal resource of documentation that lays out the ways to onboarding new team members, training processes, and detailed company policies and procedures. This saves time and resources that would otherwise be spent on manual training.
🎯 Consistency: A documentation tool ensures that customers receive consistent, accurate, and updated information. You can create and improve articles or guides that align with your brand's messaging and product/service offerings. This consistency builds trust and credibility.
🚀 SEO Benefits: A well-structured knowledge base can be an SEO asset. When customers search for answers online, your knowledge base articles can appear in search engine results, driving organic traffic to your website.
✅ Empowering Customers: A documentation tool empowers customers to find solutions independently, leading to faster problem resolution and higher satisfaction rates. Empowered customers are more likely to become brand advocates.
BetterDocs Vs Document360: Head-To-Head Comparison Based On Key Features
Take a glimpse at the comparison table before going to the main part of this BetterDocs vs Document360 comparison.
| | | |
| --- | --- | --- |
| Feature | BetterDocs | Document360 |
| Hosting Options | WordPress Plugin | Cloud-Based |
| Full Site Control | Yes | No |
| Free Plan | Yes | Trial Only ( 14-day free trial) |
| Price | $4.5/month | $149/month |
| Multiple Knowledge Base | Yes | Yes |
| Templates | Extensive | Limited |
| Free Version Docs | Unlimited | Limited |
| Home Page Builder | Yes | Yes |
| Internal Knowledge Base | Yes | Yes |
| Team Members | Unlimited | Limited |
| Instant Answers | Yes | Yes |
| Dark Mode On Free Plan | Yes | No |
The competition for documentation management software in the digital playground is high. In this head-to-head comparison, we will dissect BetterDocs vs Document360, two prominent platforms, to help you elevate your knowledge base to a whole new level.
However, the comparison will be based on all the features and functionalities of these two knowledge base platforms, and, most importantly – PRICING. Get along with us to the end, and you'll be able to make a decision that is value for money.
1. Control Over Hosting Environment
Document360 is a Software-as-a-Service (SaaS) platform, meaning your documentation is hosted on Document360's servers. So you will have limited control over the hosting environment, as it is managed by the service provider. This can be advantageous for those who prefer a hassle-free hosting experience but limits customization at the server level.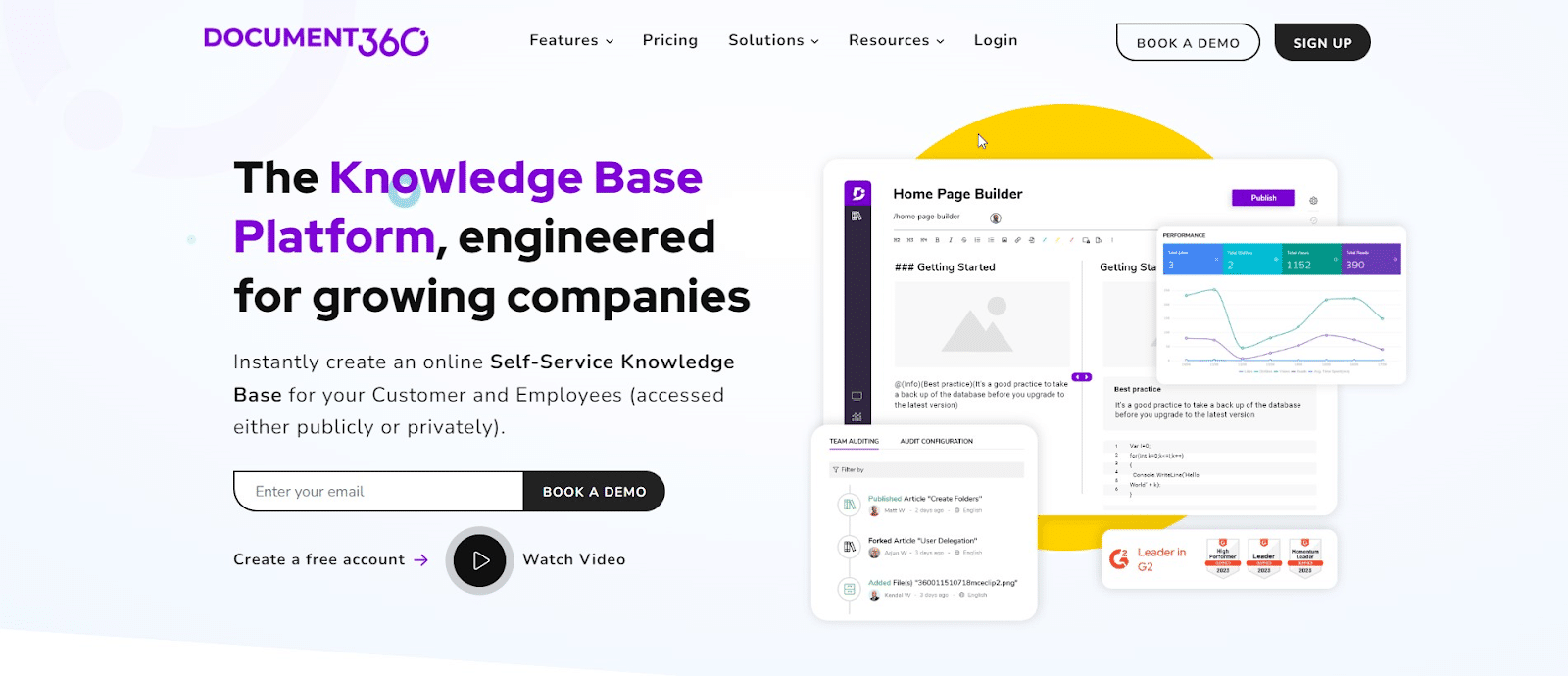 On the other hand, BetterDocs operates within the WordPress ecosystem, which means you have complete control over your hosting environment. You can choose your hosting provider, and server configuration, and have full access to your website's files and database. This level of control allows for advanced customization and scalability.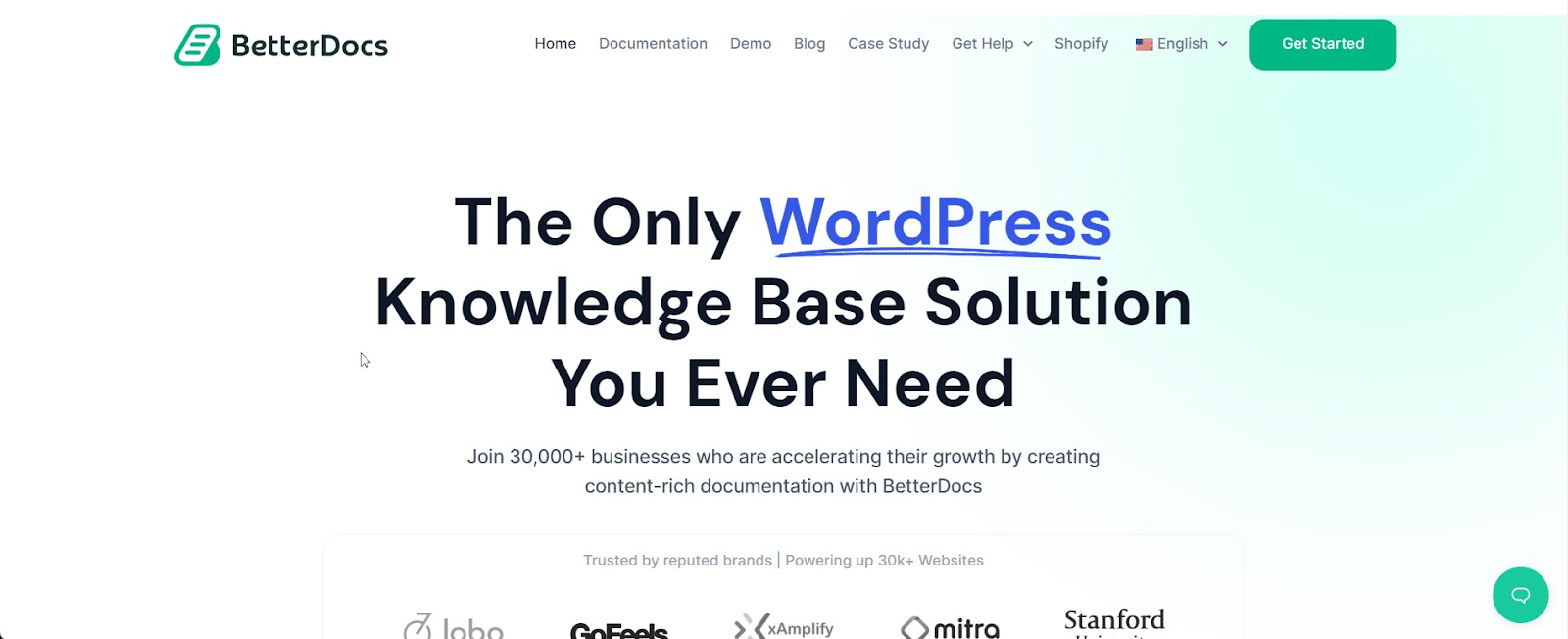 Additionally, with Document360, while you retain ownership of your content, it is stored on Document360's servers. You may have limited control over the storage, export, and backup processes, as they are typically managed by the service provider.
But with BetterDocs, an ideal documentation tool, you have full ownership over everything since BetterDocs operates within your WordPress installation. You can back up, export, and manage your documentation content and user data as needed.
2. Exponential Learning Curve With Support
Like many knowledge base platforms, Document360 may have a learning curve for new users. Setting up and customizing the system to suit your specific needs might take some time and effort.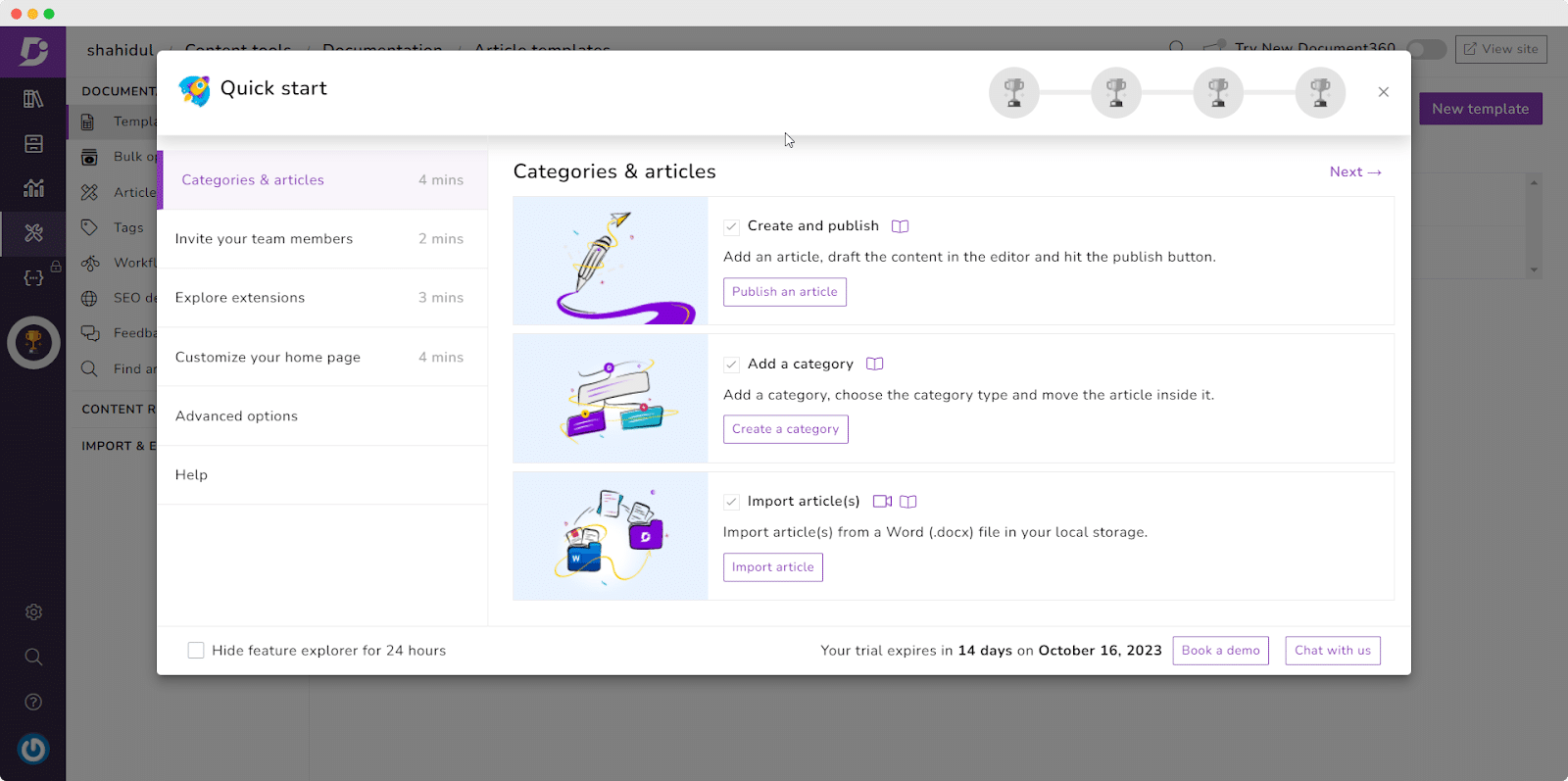 In contrast, BetterDocs offers an easy and seamless configuration to get started with, especially for those who are new to creating a knowledge base for their businesses. To get started with BetterDocs, you just need to install the plugin from the WordPress plugin repository.
WordPress provides a user-friendly setup process, and you can begin creating documentation pages immediately after activation. The plugin provides an organized knowledge base with detailed documentation to help users throughout all the steps.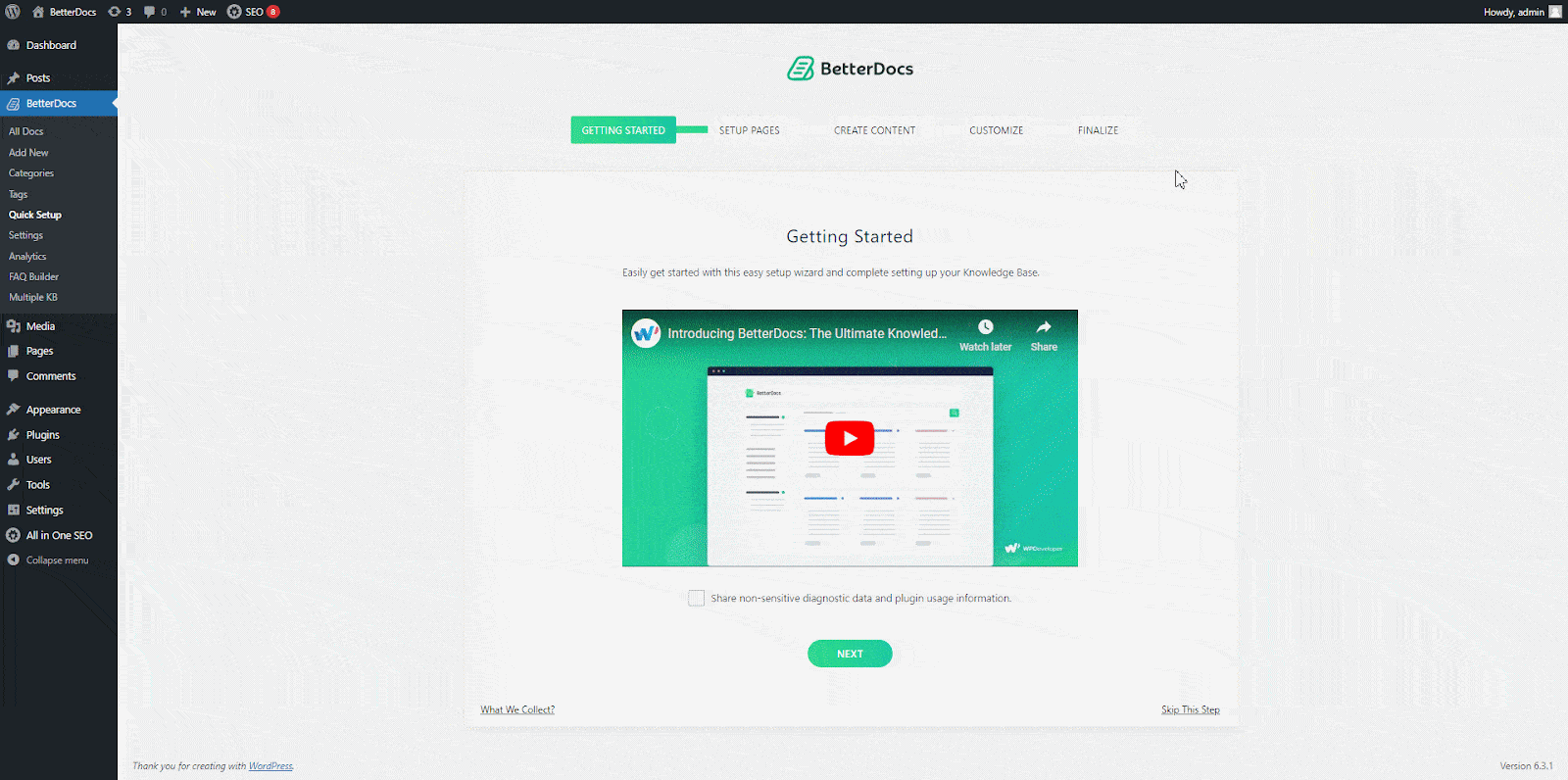 Most importantly, Document360 typically offers customer support through its platform. While this can be beneficial for users seeking platform-specific assistance, it may differ from the community-driven support often found in open-source solutions like WordPress. So, being a WordPress plugin, BetterDocs provides great community-driven support as well, from where users can get solutions instantly.
3. Create Documentation As Much As You Want
On this point, Document360 is far away from BetterDocs. With the BetterDocs FREE version, you can create documentation with your heart's content. On the other hand, Docuemnt360's Free version won't allow you to make documentation as much as you need.
Now, you can imagine that BetterDocs is thousands of times cheaper than Document360 but will provide you with everything that you need to streamline your business knowledge base.
4. Enough Customization Possibility
Some users have found that Document360's customization options, such as theme and layout customization, may have certain limitations. If you have specific design requirements, you might find these constraints restrictive.
With BetterDocs, you will get various customization possibilities to tailor the look, feel, and functionality of your documentation to meet your specific needs. For styling and theming, BetterDocs offers multiple pre-designed templates for Gutenberg & Elementor that you can choose from to give your documentation a unique look. You can select a template that aligns with your brand's aesthetics with this documentation tool.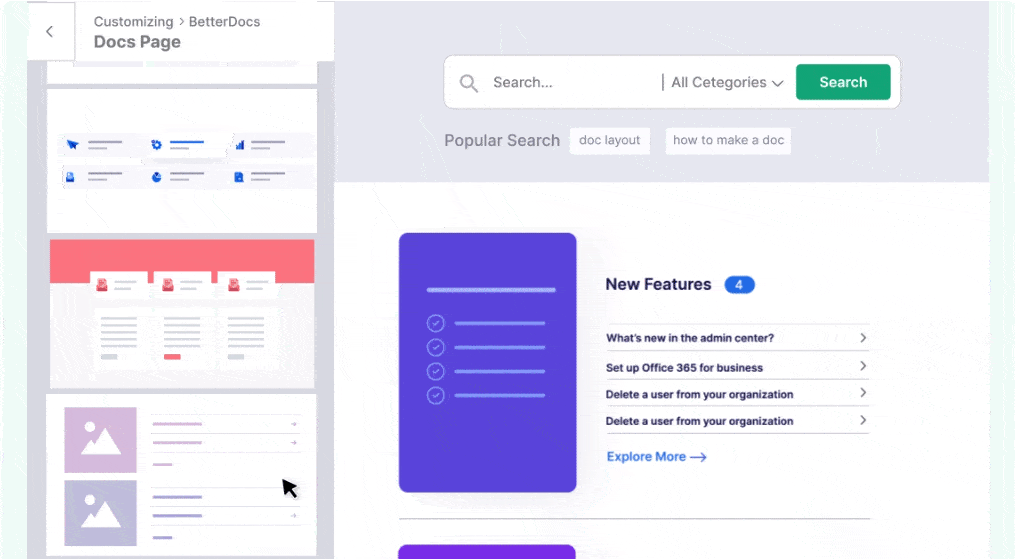 If you talk about content customization, BetterDocs has you covered here as well. You can customize the formatting of your documentation articles, including fonts, colors, headings, and paragraph styles. Plus, for organization and navigation of your documentation, BetterDocs provides easy adding of categories and tags, which makes it easier to find the documentation for users.
5. Advanced Search Functionality
In Document360, some users have reported issues with the platform's search functionality, stating that it might not always deliver accurate results or provide the best user experience in terms of search. And that is not good at all for any documentation solution. Having a smooth search functionality is a must for any knowledge base.
Having said that, BetterDocs scores top in this regard. The documentation tool typically integrates a search bar into your documentation pages, making it easy for users to initiate searches. This search bar is usually placed prominently at the top of the documentation site for easy access.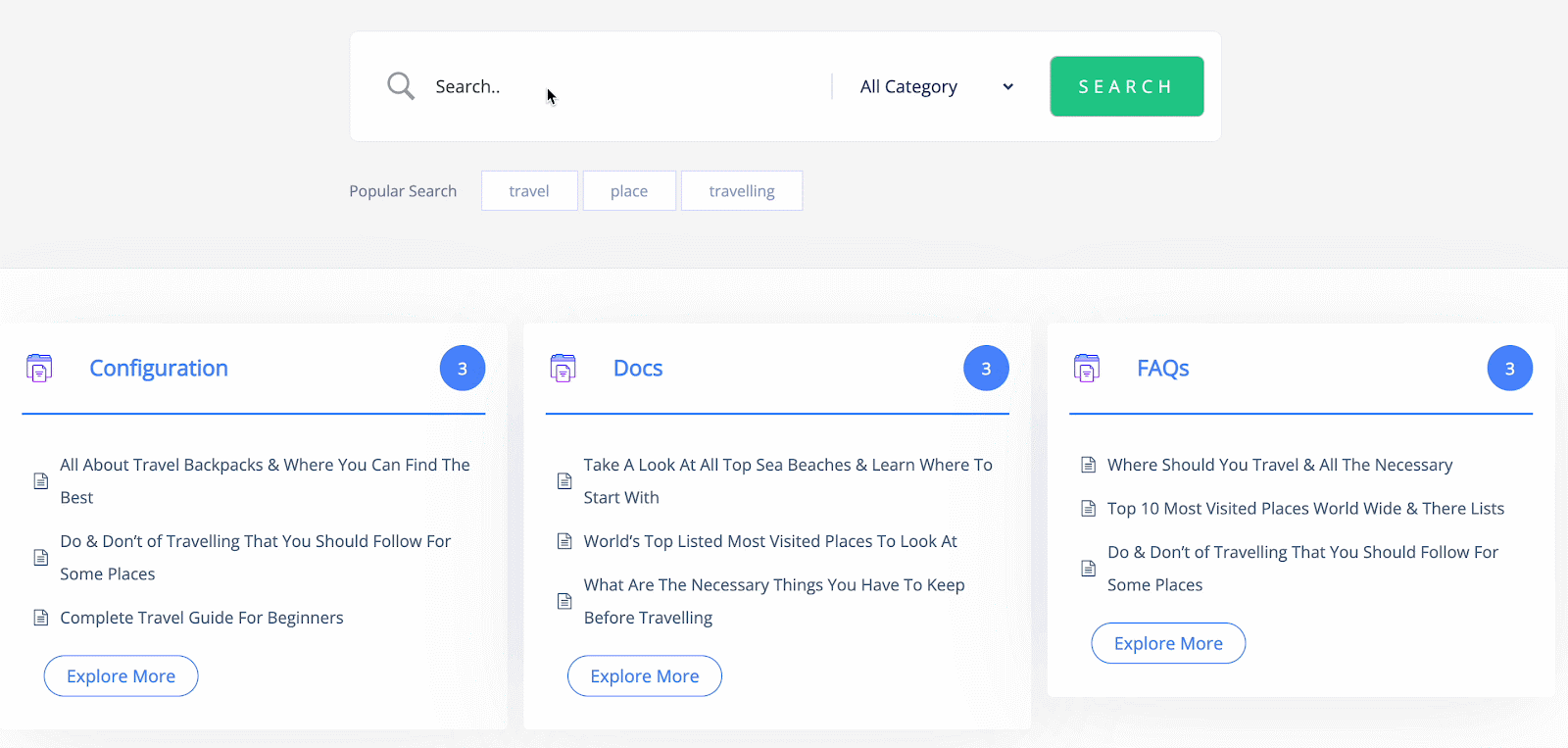 Moreover, users can enter keywords or phrases into the search bar to initiate a search. BetterDocs will then search through your documentation articles and return relevant results based on the search query.
Lastly, the instant search suggestion is great in BetterDocs. As users type their query into the search bar, BetterDocs can provide instant search suggestions in a dropdown menu. These suggestions can help users find relevant articles quickly without completing the full search query.
6. Enjoy Design Flexibility
BetterDocs, being integrated with WordPress, offers a higher degree of design flexibility due to the extensive theme and plugin ecosystem, page builders, and custom CSS options. Document360, while providing design customization within its platform, may have certain design limitations compared to a self-hosted solution like BetterDocs.
So, the choice between these two documentation tools should consider your design requirements, technical expertise, and preference for either a hosted or self-hosted documentation solution.
However, if you want to have complete control over the visual design of your documentation, BetterDocs seems to have many more possibilities than Document360.
7. Compare Pricing Plans
Document360 may not be the most cost-effective option for small businesses or startups, as its pricing plans could be relatively high compared to some competitors. The monthly $199 is huge, right? In Software Advice (a software review site), many users of Document360 are also concerned with this much higher pricing of a knowledge base solution.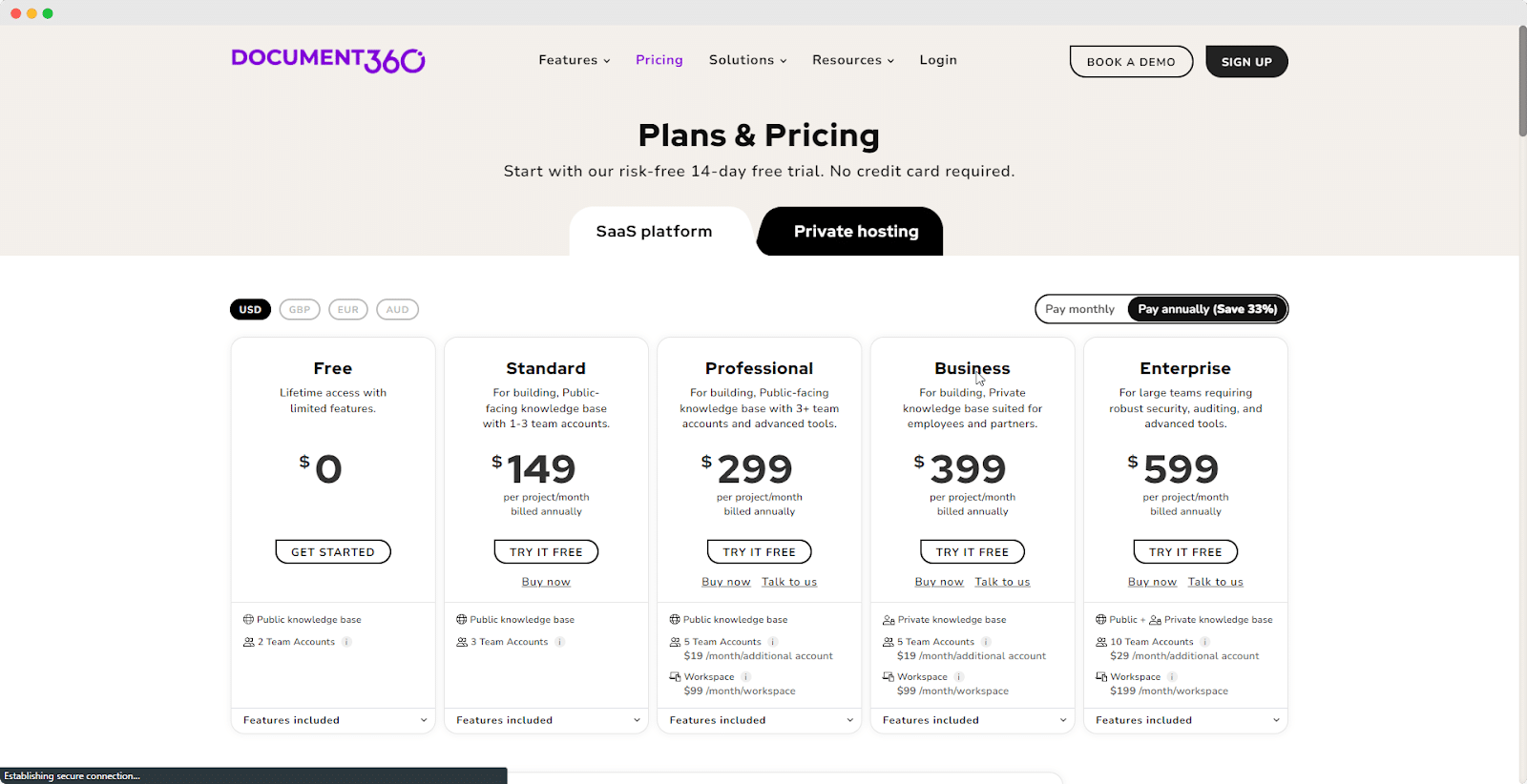 On the other hand, BetterDocs comes at an unlimited plan of only $119/year with lots of exciting features and functionalities. The best value of this documentation tool is for unlimited active sites and many more advanced features. Such as, ready documentation layouts, FAQ builder, instant answers, multiple knowledge bases, internal documentation, and much more.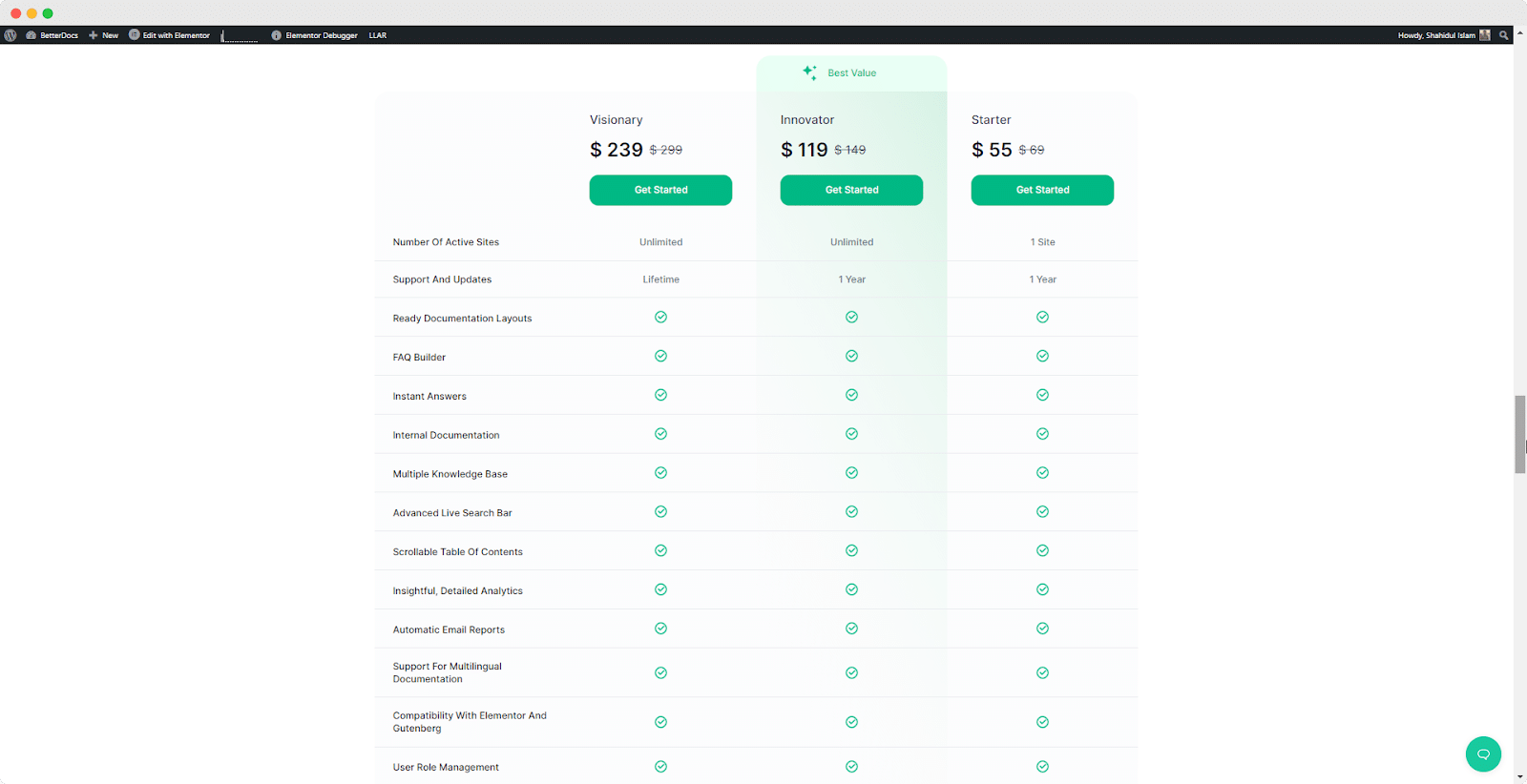 Now It's Your Turn To Compare & Choose The Right Documentation Tool For Your Business
The choice between BetterDocs and Document360 solely depends on your specific requirements, preferences, and familiarity with different platforms. BetterDocs belongs to the WordPress ecosystem- the most advanced knowledge base solution; on the other hand, Document360 belongs to the SaaS world. 
On top of that, if you want to have all the control power of your documentation tool & get unparalleled design flexibility with full customization possibilities at a much cheaper price than Document360, BetterDocs could be the solution you need to get on board right away.
Hope you find this blog helpful for making an informed decision between BetterDocs vs Document360. If yes, then please subscribe to our blog for more useful updates, tips, guidelines, and comparisons, or join our Facebook community to get in touch.