Any eCommerce store that wants to ensure providing excellent customer service should have a well-documented knowledge base on its website. And in 2023, it's a must-have part of your eCommerce website to remain in the race of business competition and hold one of the best sellers positions. Through this article, you will find 7 top reasons why you must need a knowledge base for eCommerce stores.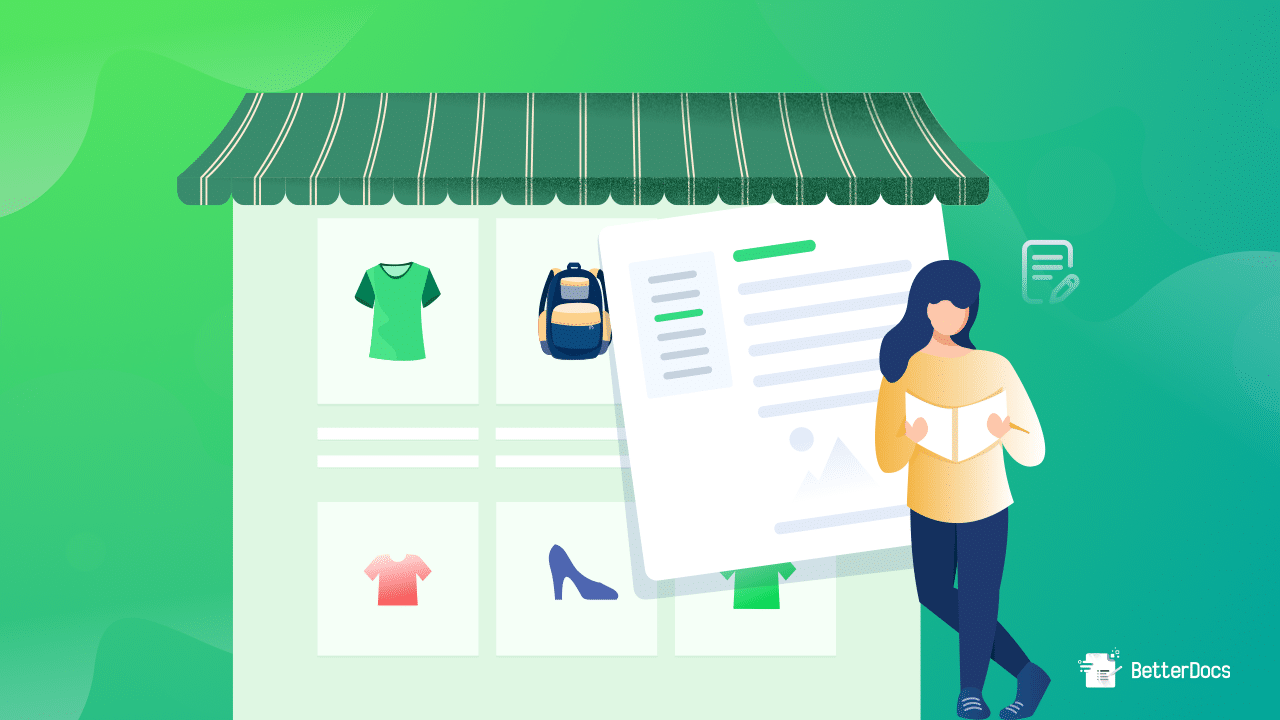 A knowledge base is a detailed documentation that provides information about products and services for your customer. It helps to set up instant self-servicing for buyers so that they get the best services and find answers to their queries without external help. 
Also, it reduces support tickets, as a result, it decreases the workload on the support teams and boosts your team's productivity. Moreover, good quality and informative databases can make a satisfied customer base, improve retention rates, and boost conversion. 
A statistical research by Peppybiz is showcasing that 91% of customers are ready to try an online knowledge base if it is available and matches their essential needs. 31% of consumers expect instant assistance, whereas 40% of clients want to receive a reply in 5 minutes or less. And, 40% of consumers prefer self-service over human communication. 
Reasons You Must Have Knowledge Base For Online Stores
There are huge benefits to having a knowledge base for an online store. Among them, the top 7 reasons why you must need a knowledge base are discussed below so that you can easily decide to create a well-documented one for your eCommerce store.
1. Responds To Queries In The Fastest Way 
Customers always expect instant answers to their queries. A knowledge base for eCommerce can be the easiest solution to this. It is the quickest way to answer all the questions of customers in a very short time. Also, chatbots are very popular nowadays for quick replies.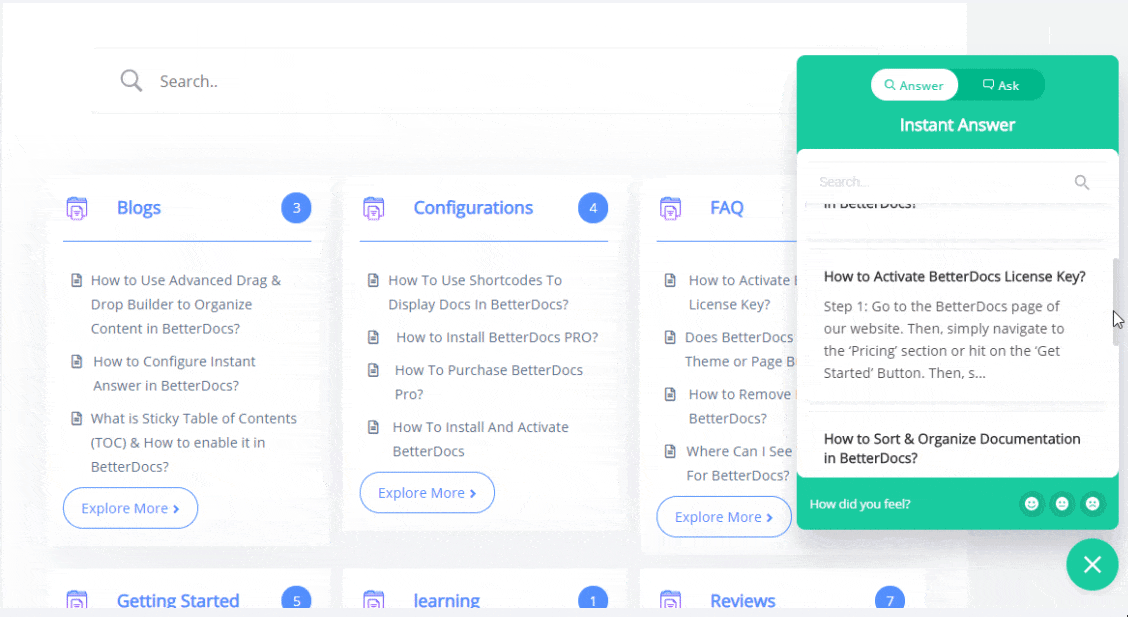 2. Allows Self-Service Customer Support
Customer support is one of the most important aspects of an eCommerce store. But for popular and hyped stores, it is tough to reply to basic queries from everyone separately because of the huge pressure of questions. 
In that case, a well-documented knowledge base for eCommerce can improve users' satisfaction with live search options so that they can ask their questions and look for the exact documentation they need. It assists the customers to find the answers with helpful website documentation articles. Thus customers can easily help themselves.
3. Provides Correct And Trustworthy Information
When you create a knowledge base for your own store, you will definitely put correct information into it. So, there is no chance to provide wrong information to the customers. And, when an eCommerce website provides a well-documented knowledge base, customers assures that the information is accurate and reliable. 
4. Increases Customer Support Capabilities
By creating an informative internal knowledge base for eCommerce store for your team members, you can increase your customer support capabilities. Also, it can enhance the confidence of your customer support teams, and increase their efficiency and work productivity. And they can provide data easily to the customers from the private and restricted knowledge base.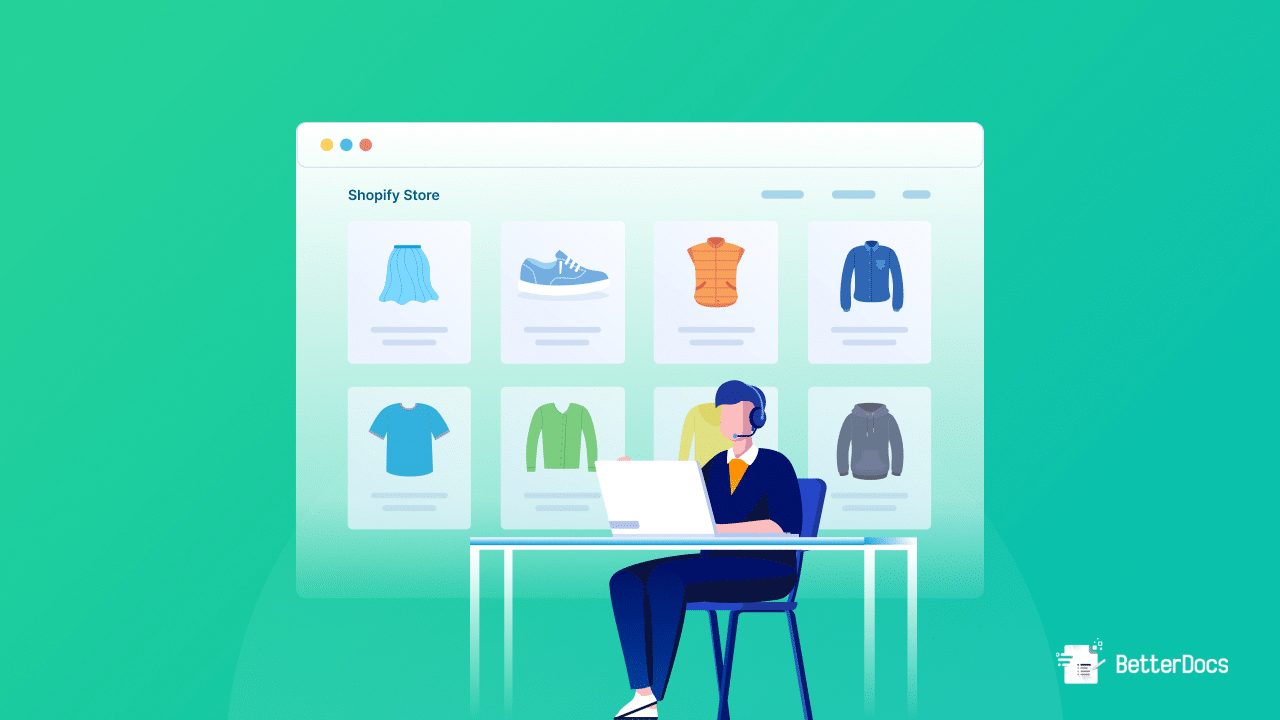 5. Saves Time And Scale Support Pressure
A quality knowledge base for eCommerce fulfills maximum general queries of customers. As a result, it reduces the number of support tickets. Thus you can save the time and workload of your customer support team. Also, it minimizes your support costs as well. 
6. Improves Customer Experience And Satisfaction
Customer satisfaction is one of the prime targets for every business owner. And, to enhance the customer experience, you can manage a separate knowledge base if your store has multiple products. Creating multiple knowledge bases for every product will help the customer to have clear navigation that doesn't confuse them.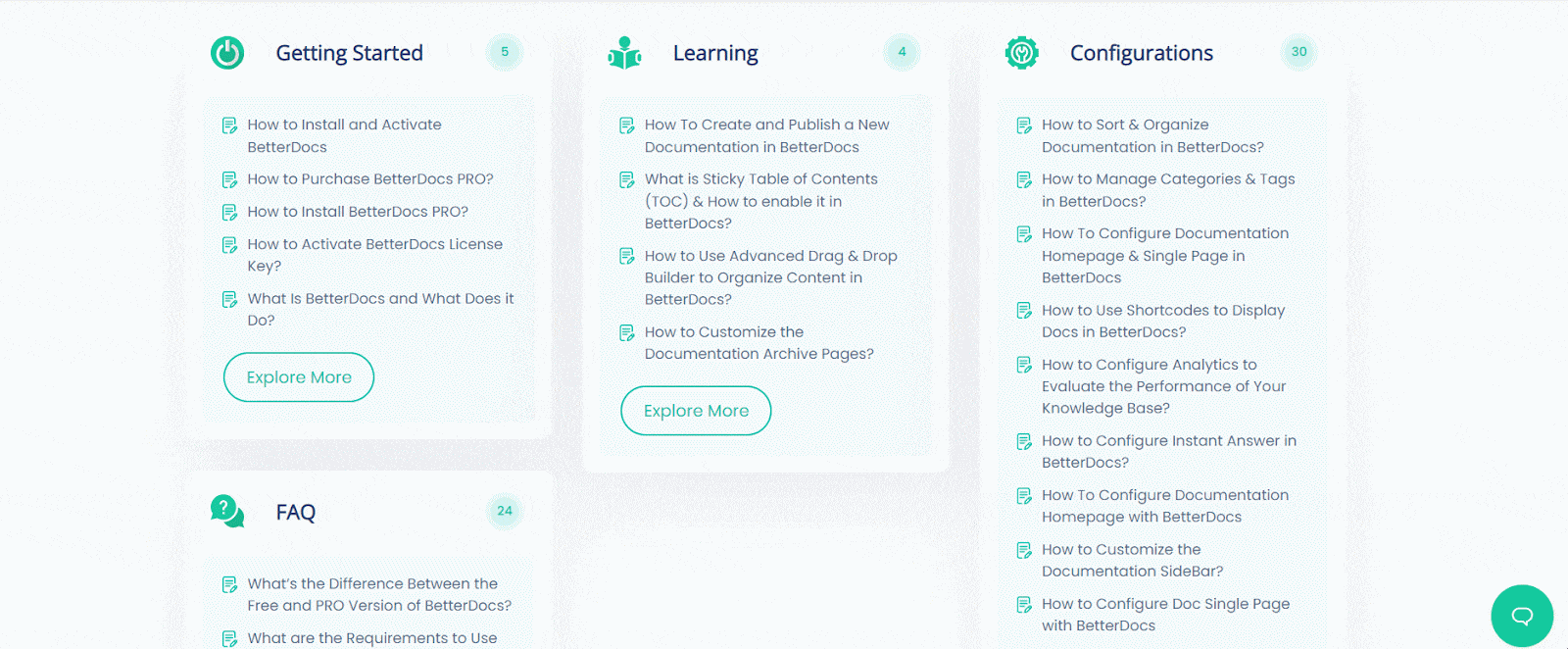 7. Gets Better Visibility In Search Engines
For eCommerce companies, SEO ranking is critically important. When you are creating a knowledge base for eCommerce with content including the exact keywords that your customers are using to search for information on the web, it will improve your SEO. And, you can get better visibility in search engines. 
What To Include In Knowledge Base For eCommerce Stores?
There is a lot to include in your eCommerce store knowledge base. As much information you will add, your knowledge base will be more well documented. You should try to provide all the information you can in your eCommerce store knowledge base including:
👉 Detailed product information
👉 Pricing and payment method
👉 Dispatch and delivery queries
👉 Returns and refunds policy
Always try to keep the knowledge base for eCommerce short and simple, but informative and accurate. Also, you can include a table of contents, instant answers, a live search bar, multiple knowledge bases, etc to make it more intensive. Don't forget to make sure that you are providing the most popular and frequent queries on your database. 
Introducing BetterDocs: Advanced Knowledge Base Plugin For eCommerce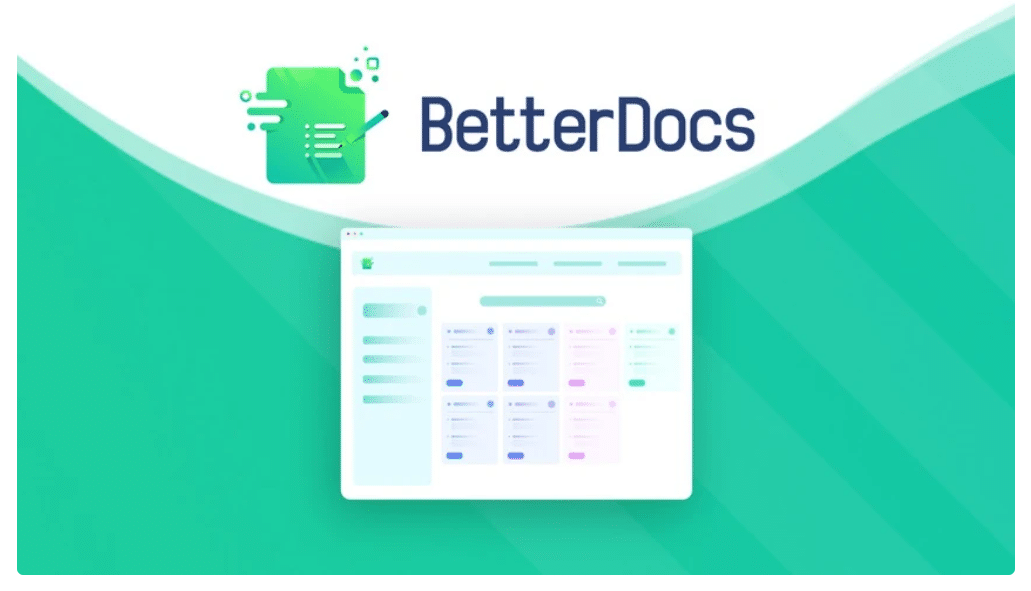 BetterDocs is one of the most popular documentation and knowledge base plugin for WordPress with over 30,000 active users. It comes with lots of the latest features and advantages so that you can easily create, configure, and customize a fully organized knowledge base in just a few clicks on your eCommerce website without any hassle of codings.
This plugin can create an effective knowledge base for your eCommerce store and improve your user experience by providing detailed information about any products or services, easy fix solutions, and reducing support tickets.
Exclusive Features Of BetterDocs
BetterDocs comes with a bundle of free and premium features for its users. Let's have a look at the exclusive features of this stunning plugin so that you can have an idea of what you are going to get with it.
✨ Ready Blocks For Your Website Documentations
📜 Scrollable Table Of Contents To Help In Navigation
💬 Instant Answers To Provide Superior Self-Service
📈 Knowledge Base Analytics To Track User Interaction Data
🔍 Live Search Feature To Improve User Satisfaction
📝 Manage Multiple Knowledge Bases To MainTain Separate Documentation
🎨 Complete Customization Options For Styling
🈯 Translate Website Documentation To Get International Users
🔐 Restricted Internal Knowledge Base For Private Contents
⭐ Short Code To Display Website Documentation On Any Page
If your online store is built with WooCommerce, then BetterDocs is the easiest solution. Check out our detailed guide on how to create knowledge base for WooCommerce using BetterDocs.
Let's Create A eCommerce Store Knowledge Base
So, are you ready to create a knowledge base for eCommerce store? Then get started today, and don't forget to check out our documentation and YouTube tutorials for more detailed walkthroughs.
Do you think this blog is helpful? Then subscribe to our blog to read more blogs. We would love to have you in our Facebook community where you can share your knowledge and views with others.