In today's world, where customer service and satisfaction are the ultimate goals, having knowledge base articles on your organization's website has become vital. Creating great documentation articles is a challenging task if you do not have any experience. Therefore, today we will share some effective tips for a knowledge base that will make your articles stand out, as well as free ready knowledge base article templates.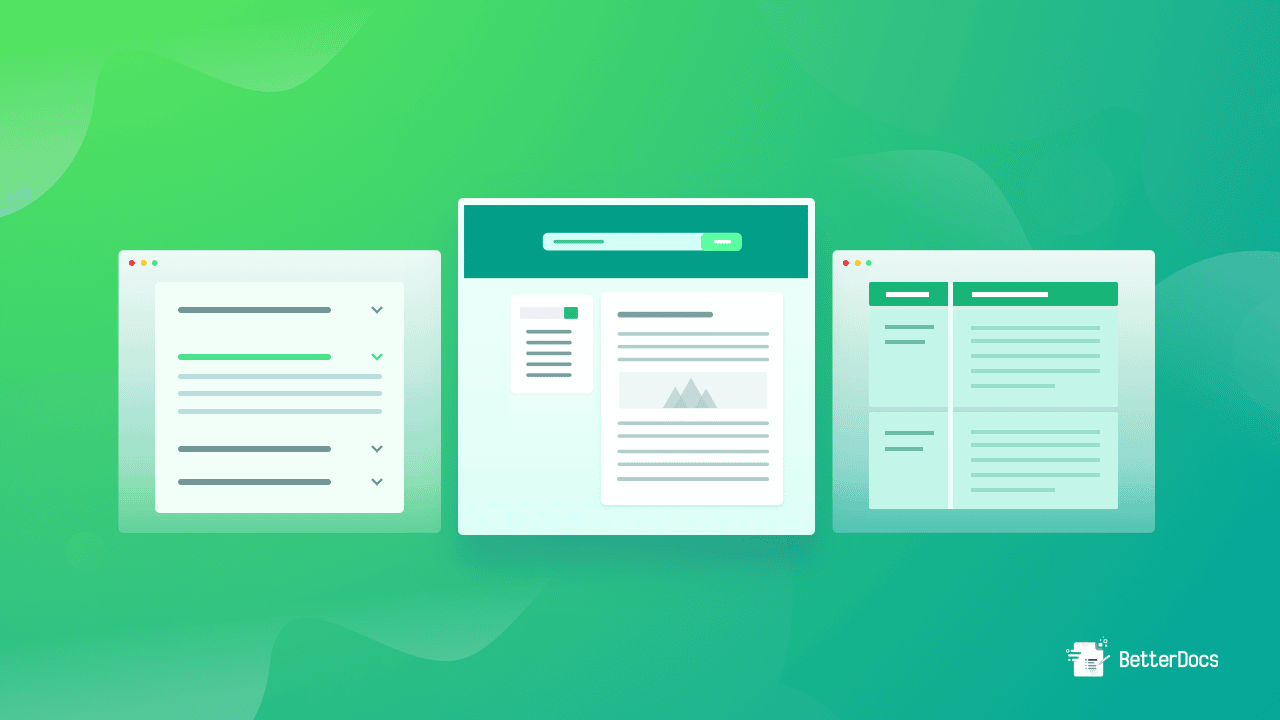 What Does Knowledge Base Means? 
Before jumping to the effective tips for knowledge base articles, let's check out what does knowledge base means. A knowledge base (KB) is an online database that contains information about a company, its products or services, or subject matters related to the company. Either artificial intelligence or an expert contributor collects and stores the data.
It is important to provide information from a company's knowledge base to customers, prospects, and even employees. Several sections can be created to provide information about the individual departments, instructions on product usage, as well as original content that offers in-depth solutions. The most popular category of knowledge base articles are:
How-to articles, 

troubleshoots, 

FAQs, 

Update articles, and many more. 
Why Should You Invest In Knowledge Base Articles? 
It takes time and human resources to create great knowledge base articles. But is it worth it to invest in knowledge base articles? To find out the answers, check out the facts below. 
✅ In order to onboard new customers, you need to explain your products and services clearly. The majority of people get to know your products through customer service, blogs, videos, and reviews, etc. It will be easier to brief potential customers if you have documentation articles about product & service usage. 
✅ Any business seeks to increase its customer retention rate. Returning customers bring in more revenue than new ones. It is not difficult for your customers to auto-teach themselves if you maintain documentation articles about the products and services. This will eventually increase the customer retention rate.  
✅ Great documentation articles can also serve as a hub for your company resources. Whether it's new employees or potential customers, all can check out the updates about your organization, products, and services at a glance. For this KB articles are considered as online deeds of your company. 
✅ By having well-written documentation articles about your products and services, you can also reduce the burden on customer support as well. Want to know how? If you have troubleshooting and FAQ documentation, when customers encounter problems, they can refer to these, thus reducing the need for support tickets for your organization.
✅ When you have enough documentation articles and other types of content on your website, including blogs and pages, users will land on your website contents when searching for related information.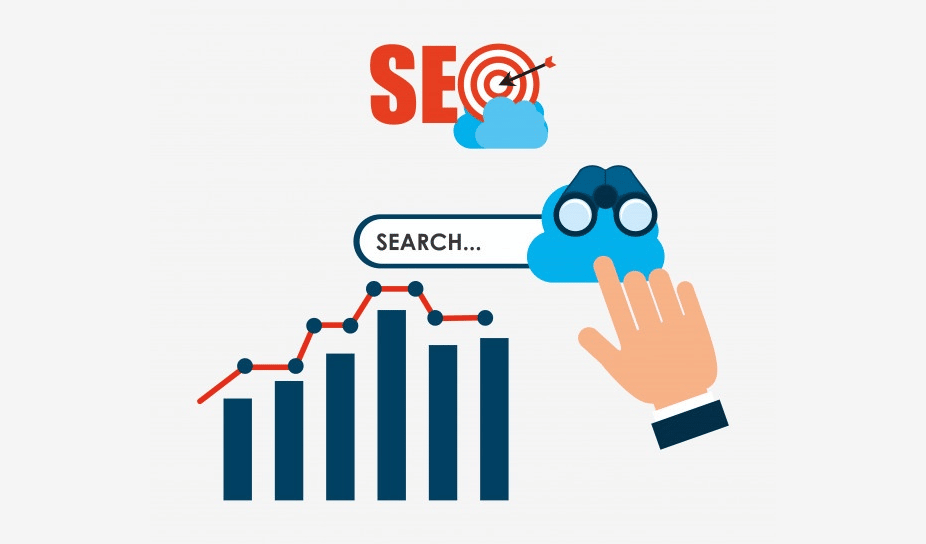 This will increase your search engine ranking immediately since search engines will consider your site as a helpful one.
As a result of the above points, we can conclude that investing in knowledge base articles will surely result in success in the future. It will enhance customer satisfaction and provide better services at the same time.  
5 Effective Tips For Knowledge Base Articles
Understanding how essential it is to have knowledge base articles on your website, the next concern is how to make these articles more effective? To help you out, here presenting the top effective tips for knowledge base articles. Let's get started. 
1️⃣ Don't Assume Your Customer Knows Everything
If you are writing documentation articles, the first thing you should consider is that you shouldn't assume your readers know everything about your products or services. Therefore, you should write each knowledge base article thoroughly. Assuming that the people who are reading your articles are total beginners, for example, is a good strategy for drafting your help desk articles. Don't use advanced terminology and jargon for the basic documentation. The safest assumption is that customers will need guidance on each step. 
You could, for instance, write how-to KB articles if you need to acknowledge readers about installing your product or plugin. Also, write down each step descriptively so that readers get a clear idea about what they have to do. If they need to get any additional third-party software or plugin, you should also mention that. 
2️⃣ Provide Easy Scrolling With Anchor Links
As said earlier, you can't assume that every step you have written in the knowledge base article is essential for your readers. They might need help in the third or last steps. So to improve your KB articles readability, you can add Table Of Content with anchor links.
This will also improve your site navigation as well. Another benefit is that if your reader wants to go back to previous steps they can easily do that by clicking on the Table Of Content anchors. Additionally, readers can easily skip past the information they do not need and jump right to the information they need.
Check out the example of using Table Of Content in a documentation article using BetterDocs documentation plugin. 
3️⃣ Add Easy-To-Read Titles For KB Articles
In writing knowledge base articles, you should research what kinds of information your customers are looking for and give titles that reflect that. Usually, customers look for what kind of feature or service you are providing, how to use them, what to do when they get stuck, etc. Keeping this information in mind you should create them. 
For instance, you provide WordPress plugins. So your titles should be; 'How To Install The WordPress Plugin?', 'What Are The Basic Features', 'How To Get The Advanced Features', etc.
4️⃣ Use Images, GIFs, & Videos In Necessary Steps
Whenever people look for answers or solutions, it's getting easier to understand them if you could help to visualize them. Images, videos, GIFs are the best option to improve documentation articles' readability. Moreover, adding images, GIFs, or other forms of interactive visualization will help readers understand your article better. As a result, your KB articles will get more engagement and rank higher in search results. 
5️⃣ Organize Documentation Articles In Logical Order
The ultimate goal of managing documentation is to help your customers. It is not enough to write resourceful knowledge base articles; you need to present them in a way that makes them easy to comprehend and find. For that, you have to design your documentation articles in a logical order
So categorizing your KB articles will help you to give your knowledge base a more organized appearance. You should include categories, tags, keywords, etc. with every article in a knowledge base, and represent it in a way that shows the full life cycle of your product or service. 
For example, if your product is a WordPress plugin, then the category appearance can be like this; Getting Started → Learning → Configuration → Troubleshooting, etc. Here we have added BetterDocs websites documentation pages category view.
More Tips To Keep In Mind While Writing Documentation Articles
As well as the above tips, there are more suggestions you can follow to improve your knowledge base articles. Here we have listed down more helpful tips to guide you for writing great documentation articles.  
6️⃣ Avoid Using In-House Jargons In Documentation Articles
There is jargon used by the developers, designers, and other team members in your company to assist in team communication. But it's not obvious that your customers are also familiar with them. That's why you should create KB articles that are jargon-free and easy to understand. It is always best to provide a simpler explanation for any terminology you need to use in your documentation articles. It will help your customers better understand what you are selling or providing to them. 
7️⃣ Reference Other Articles In Documentation Strategically
Once you begin managing your knowledge base articles, you will find yourself in a situation where one KB article depends on another. There is no point in repeating the same information twice, as it would lengthen your documentation as well as make it more difficult to locate actual data. You can strategically deal with this situation by linking other KB articles into one where it is needed. This will improve your KB articles' readability and increase backlinking in your articles. 
For instance, if in a process of configuration, if customers must follow other articles first, then you can represent them backlinking like this. 
8️⃣ Work On Improving Knowledge Base Articles Readability
Must notify you that creating knowledge base documentation is not a one-time thing! The service you are providing or the product you are selling gets new changes often. So you have to update your knowledge base articles according to new changes. Unless you do that, your customers will not be able to find what they are looking for, resulting in a decrease in customer service.
You not only have to update your knowledge base articles for new updates. The documentation representing the pattern can also get backdated. In such cases, you must update them as well to meet customers' needs. 
Another advanced tip is to collect readers' ratings and feelings about your documentation articles, whether they are finding them helpful or not. Using these resourceful analytics data, you can easily identify the areas for improvement and optimize your documentation articles. Here is an example to measure your knowledge base articles standard using BetterDocs knowledge base plugin. 
Get An Advanced Knowledge Base Plugin For Managing Documentation
Following the above essential tips for knowledge base articles will surely make them great. But implementing all the suggestions manually is very difficult to keep track of all. Getting an advanced knowledge base plugin in your WordPress website will help you in automating your knowledge base article. And among many options, the most popular knowledge base plugin, BetterDocs will provide you with all the facilities you will need. 
With this stunning knowledge base plugin, you can easily create a knowledge base on your website, write documentation articles, organize them by categories, add Table Of Content, and so on. Moreover, you can create Multiple Knowledge Bases for different products and services. 
This knowledge base plugin advanced dashboard will help you to analyze every KB article's performance thoroughly. You will also get Instant Answer chat bot, advanced search bar, option to feature Popular Docs, and the list can go on. With all its basic and premium features, BetterDocs knowledge base plugin is a complete solution for managing your knowledge base efficiently.
Top 3+ Ready Knowledge Base Article Templates To Follow
As already mentioned above knowledge base articles can be in many types depending on the kind of information you want to represent. BetterDocs knowledge base plugin will help you in managing KB articles. But to write them? To help you out, here we have presented popular knowledge articles templates [FREE], that you can follow and create great knowledge base articles. 
Knowledge Base Template Sample For How-Tos'
The difference between how-to articles and informational articles is that they explain how to use a specific feature without any troubleshooting steps. As a rule, they are structured like a list and should limit themselves to a single feature or task, such as implementing new features to your website or installing a plugin.
Here is a popular ready knowledge base article template for writing How-To documentations:
[Title Of The Documentation article]
Introduction
Prerequisites (Dependency instruction for following this article)
Table Of Contents
Instructions
Step 1:
Step 2: 
Step 3: 
...
Final Outcome
For further help, navigate them to your customer support.
If you are looking for live template sample of a how-to documentation article, then check this out.
Troubleshooting Knowledge Base Articles Example
Troubleshooting articles provide information about resolving a specific customer issue. In the same way as how-to articles, troubleshooting articles should focus on one particular issue. 
There are many different ways to troubleshoot your computer, but you should focus on one problem at a time.
Here is a popular ready knowledge base article template for writing Troubleshooting documentations: 
Troubleshooting: [Title Of The Issue]
Problem (Describe the problem you wish to resolve and what causes it in general.)
Anchor links to other specific resolutions
Solution 1:
Solution 2: 
Solution 3: 
...
Final Outcome
For further help, navigate them to your customer support.
Ready Templates For Writing Information Articles
The purpose of an informational article is to review a particular system, function, or feature of your product. There is no need to describe step-by-step problem-solving processes or get into the details of a particular feature. In lieu of this, they provide an overview of any features or options available and educate the user on something they aren't familiar with.
Here is a popular ready knowledge base article template for writing information documentations: 
[Title Of The Documentation article]
[Brief overview description of the product or feature.]
Table Of Content
Features:
Feature 1
Feature 2
Feature 3
Etc.
Final Outcome
For further help, navigate them to your customer support.
Check out a sample of information type documentation article from Slack website. 
Source: Slack
Ready Knowledge Base Article Template For FAQ
FAQ pages are knowledge base articles that list common questions related to a specific area of your product. The FAQ section of some companies explains things like shipping and order issues, payment processing, and account management. Depending on the product area, you may include a single FAQ or several smaller FAQs.
Here is a popular ready knowledge base article template for writing FAQ documentation:
[Title]
Question 1:
Answer 1:
Question 2:
Answer 2: 
Question 3: 
Answer 3: 
...
For further help, navigate them to your customer support.
For a live example, here is a demo of FAQ page from link management plugin, BetterLinks website.

Enhance Customer Experience With Great Documentation Articles 🚀
Since knowledge base articles are such an incredibly significant part of your customer's experience, you should pay attention to how you write and structure them. Following essential tips for knowledge base articles will help you to streamline your customer service. So what are you waiting for? Create great knowledge base articles following these helpful tips and start managing them with a powerful knowledge base plugin, BetterDocs. 
If you have found this bag of effective tips for managing your kb articles, then don't forget to share your thoughts with us through comments or joining Facebook Community. Aso, do subscribe to our blog to stay updated with these kinds of effective tips and tricks for your knowledge base.