If you are trying to create a documentation page and searching around to find the best WordPress Knowledge Base plugin, then the search is over. Introducing BetterDocs, your one-stop-solution to creating top-notch Documentation Pages, organizing them and ultimately making it easier for your users to find answers to their queries.


Why is Documentation important for Tech Industry?
Knowledge Base is important for any business, especially for online products and services. Be it Consumer Electronics or SAAS tools, you have to make sure your users can find answers to their queries the moment they arise. At the same time, it is also important that you deliver answers to their questions without having to make a long conversation.
The importance of Documentation Pages for the Tech Industry is probably the easiest to comprehend. Not all of the technology users are comfortable with the gadgets they are using. According to a research conducted on US Senior Citizens, it was found that 4 out of every 10 elderly citizens regularly use a Smartphone. Moreover, 85% of all 65-69-year-olds are internet users. To make sure seniors and everyone else has a smooth on-boarding experiencing with your product/service you need to provide them with accurate Documentation Page. Regardless of the user, a nicely organized Documentation Page on your WordPress Website is a must for new user retention as well as making sure your existing users do not switch to your rivals.
Another reason why Documentation is important for your Tech Industry is, there are always some common bugs that affect every one of your users' devices. Your users might feel frustrated with the common bugs as much as your support team who have to answer the same user queries every single day. An easy solution to this problem can be a well-organized Documentation Page, that way any of your users can find answers to their queries at the moment they arise.
The ultimate goal of having a Documentation Page is it encourages Self-Servicing. Through self-servicing, your users will find answers to their queries in seconds, without having to wait days for anyone from your support team to assist them with their problem. And secondly, a Documentation Page can help reduce pressure for your Support Team. That way your support team can focus solving more complex problems.
Create your very first WordPress Knowledge Base Documentation Page
Without any further delay, let's see how you can create a Documentation Page for your WordPress Site for FREE using BetterDocs – a WordPress plugin that comes packed with all the basic and advanced features for creating a Documentation Page for your WordPress Site. It has both a FREE and PRO version, so you can try out the FREE version before going for the premium package.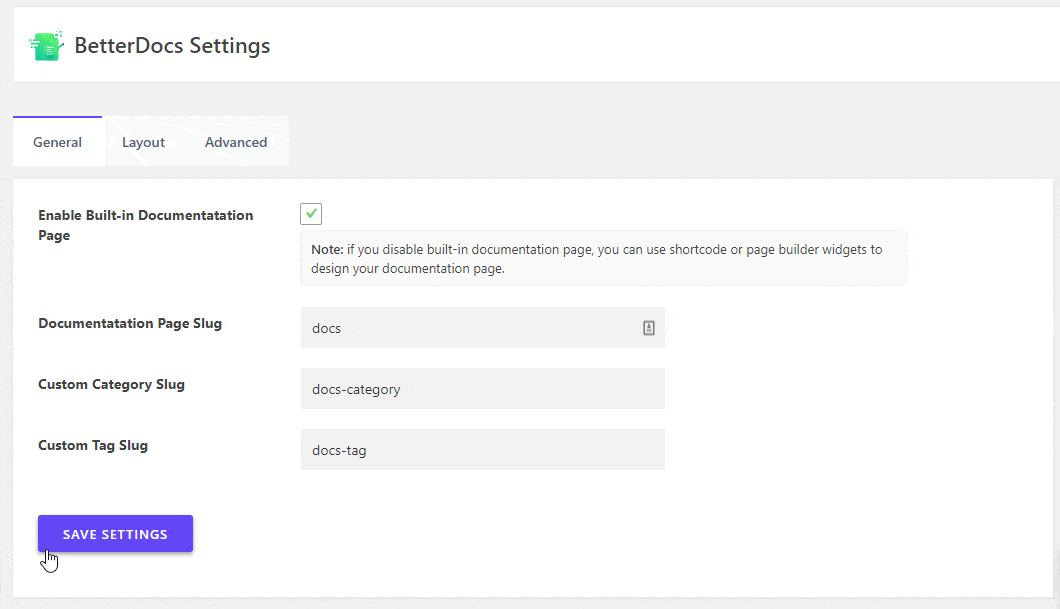 In the beginning, add a single New Doc Page to create your Documentation Page. You can add multiple tags and categorize them, that way your users can sort your documentations externally on the page. BetterDocs comes with a built-in page for your Knowledge Base page. But if you want to have your own styling, you can easily customize it by adding shortcode or any page builder widgets.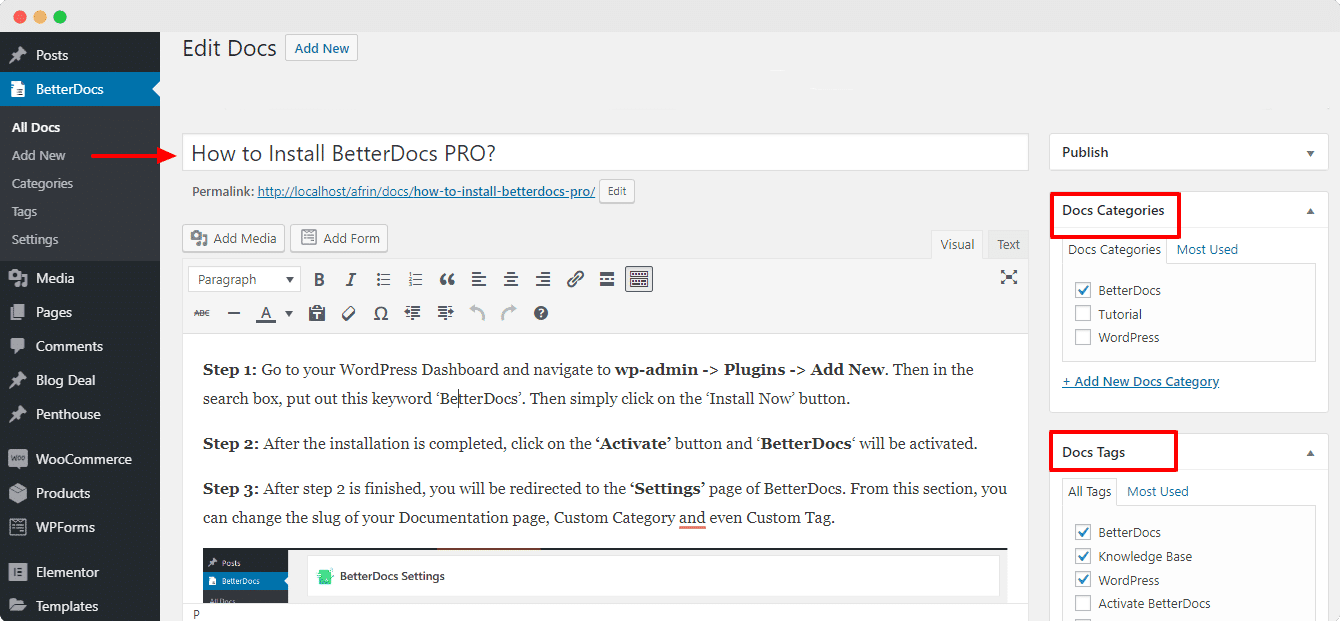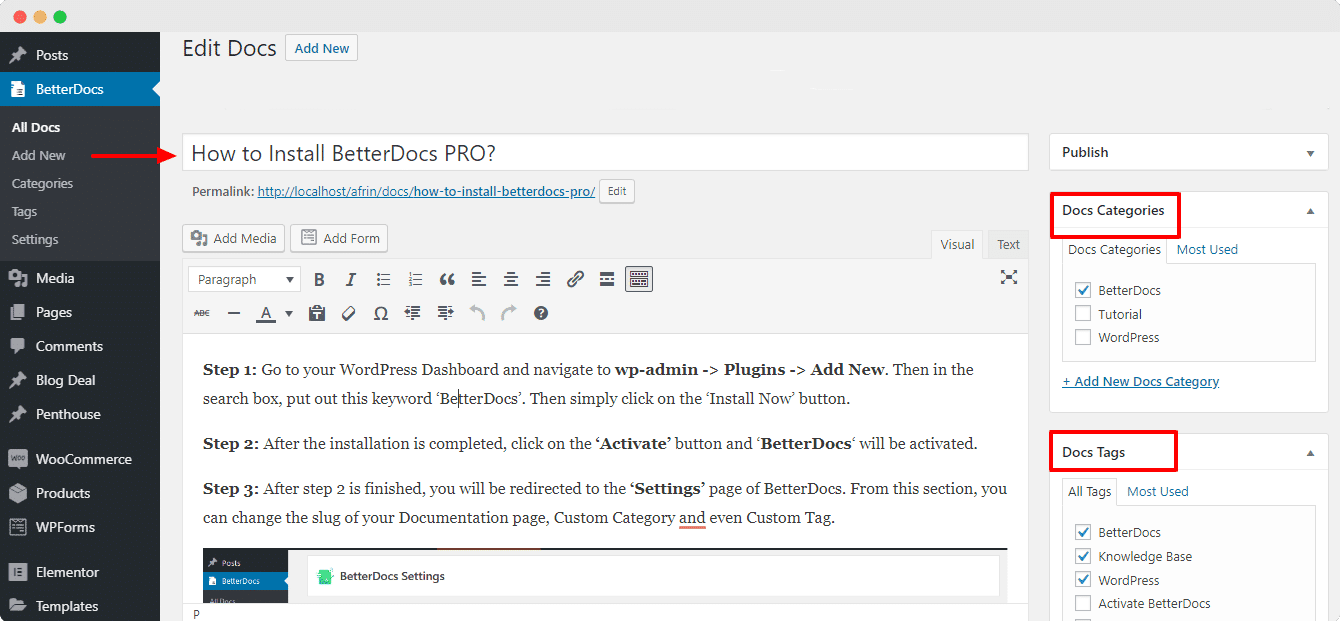 BetterDocs comes with an advanced Table of Content (TOC) feature. It will help you sort your documentation page according to the category. Your customers can see other related content in the TOC and get helped immediately if they are also searching for it.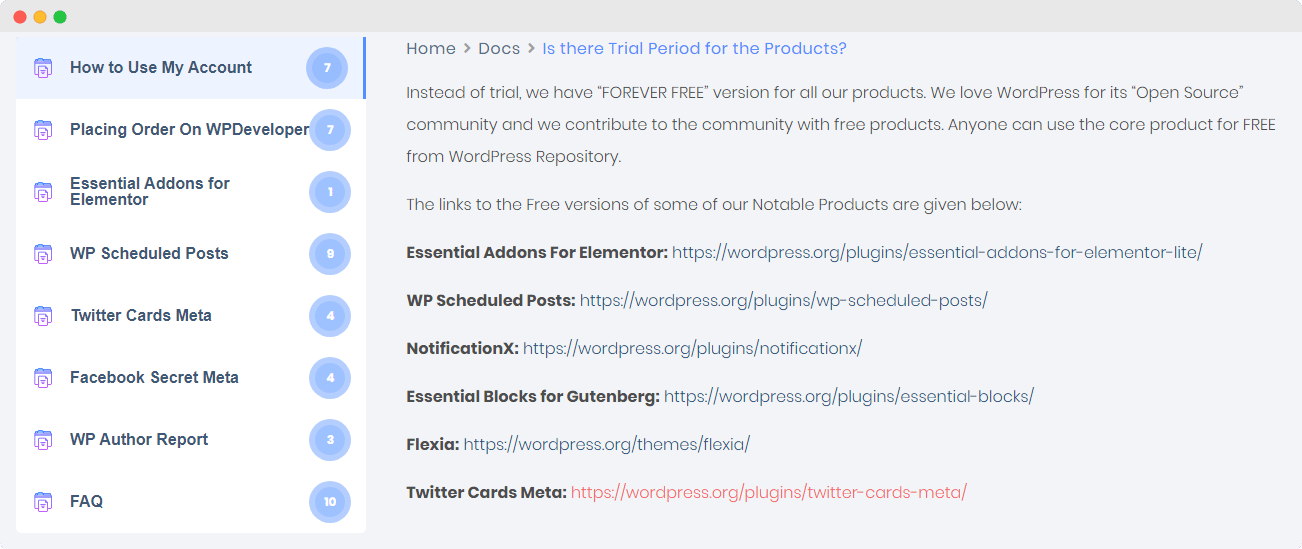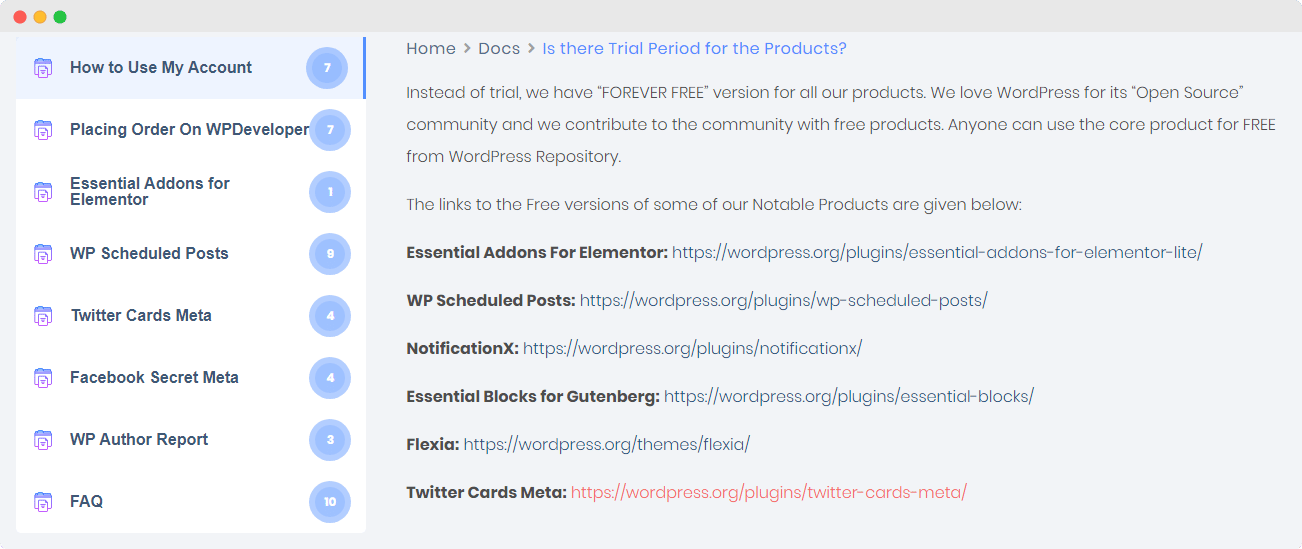 BetterDocs comes with an internal advanced search section. Using the Search feature your users can find their required document just by typing a character in the bar. It will also help the search index in advance to find out the technical content just by searching in search engines.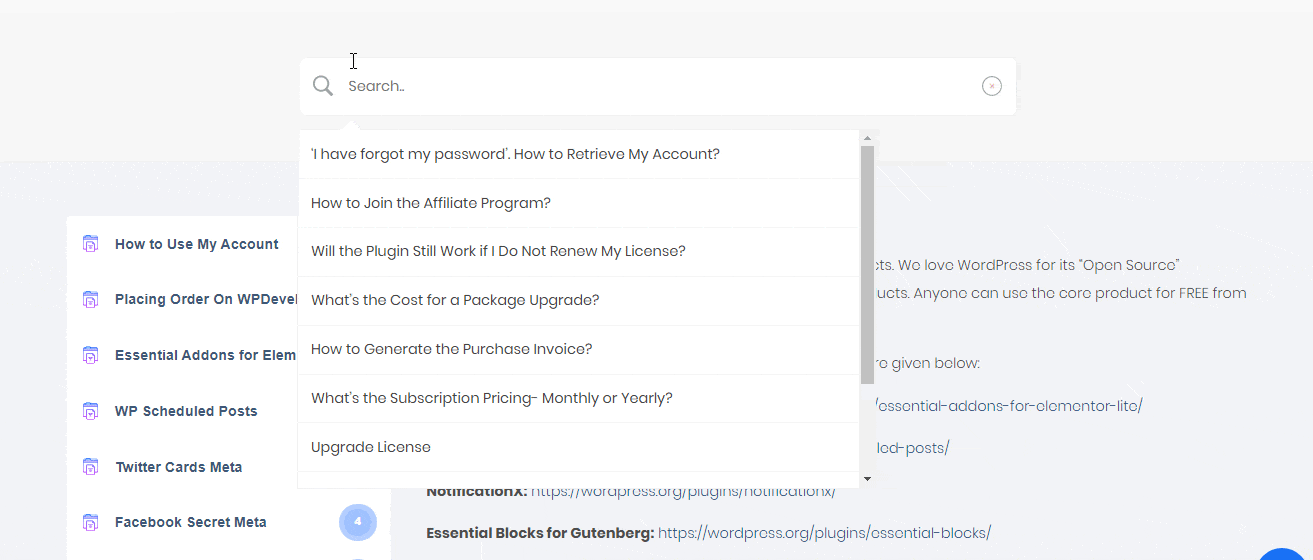 Moreover, BetterDocs also comes with an Analytics feature, this feature lets you track user activity on your site as well as see which Doc Pages are most visited on your Documentation Page.
Wrapping Up!
The documentation page is not considered as optional anymore rather it's mandatory. It helps build trust and credibility among your user-base. It will also help you reduce your Support Ticket Pressure. Once you have successfully led your users to your Documentation Page they will feel motivated to perform self-servicing. Don't wait any further, try out BetterDocs for yourself.