Whenever you browse popular websites like HubSpot, Slack, Microsoft, you will find separate documentation sites. Ever wonder why emphasize having a resource full knowledge base? Today we will walk you through why you should also have a separate documentation site and how to create one seamlessly.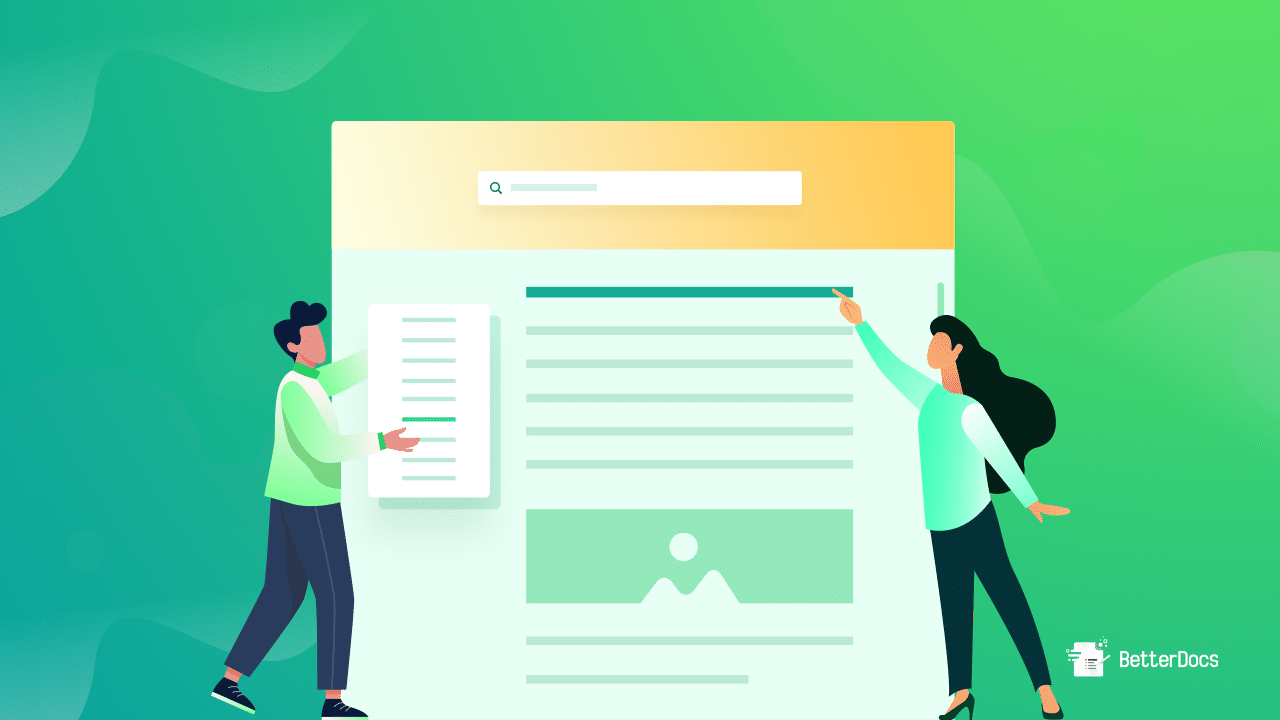 A documentation site is a place where you can gather all the resources, instructions, and tutorials about the product or service. It is also known as a knowledge base since all the information about your product or service is gathered in one place. Upon exploring other websites, you will find that some sites include documentation on their landing page or other pages, while others create a separate webpage to show all documentation. So, let's find out which type you should go for.
Here's How Documentation Site Can Transform Your Business
As mentioned above, you can showcase your knowledge base on existing pages of the website as well. Then why do you need to create a separate documentation site for your organization? Let's find it out.
⭐ Reduce Pressure On Customer Support: If you analyze your support tickets, then you will find most are about 'How to', 'What is', etc. Having a separate documentation site allows your customers to easily find out the solutions and reduces support pressure.
⭐ Increase Customer Retention: Apart from product or service quality, if you can't provide up to the mark customer support, then customers will leave you. For this reason, having a separate documentation site plays a big role in keeping your customers for a lifetime. You can always provide better customer service and increase satisfaction rates this way.
⭐ Accelerate Your Sales Growth: When a potential customer lands on your website, you will need resources to show him or her your product, its use cases, tutorials, etc. So when your site visitors will keep getting resourceful data from your website, it will help you to onboard new customers and skyrocket your sales.
⭐ Easier To Train Team Members: Aside from increasing sales, whenever you onboard new employees to the organization, you need to train them thoroughly, so that they can get started with production with ease. To train your employees, a separate documentation site is a great resource.
2 Best Ways To Create Separate Documentation Site With WordPress
Now let's focus on how to create a separate documentation site for your organization. When you are creating a separate knowledge base with WordPress, you will need a dedicated website. That can be created either on a different server or an existing website. Let's check out the ways in detail.
💈 Get Separate Server For Documentation Site
To run your separate documentation site smoothly and efficiently, you can go for a separate server and host your knowledge base there. To do this, you have to get the best-managed hosting provider and domain name. There you can upload or create all the documentation one by one and link the documentation domain to your existing website menu. So, whenever any customer will click on the 'Documentation' tab from the site menu they will instantly navigate to the separate documentation site.
💈 Create Subdomain On Your Existing Website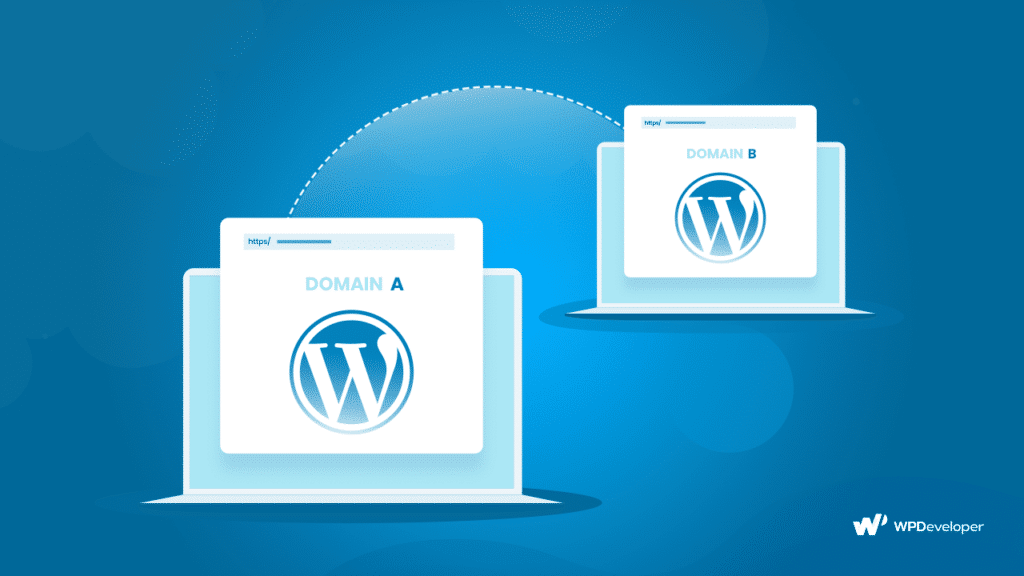 Apart from getting another hosting and domain, you can easily create a subdomain for your website and host all the documentation there. In this way, you won't have to get a new server or domain. All you have to do is add the sub-domain URL to the menu bar and provide easy access to the separate documentation site. Among all the ways, it's the most cost-effective way to create a separate documentation site with WordPress.
Get The Best Knowledge Base Plugin For Your Documentation Site
Manually managing knowledge bases is such a time-consuming task. Also, managing hosting can be a challenging job. The best way to go about creating a separate documentation website with WordPress is to use a Knowledge base plugin. To automate your knowledge base, you can go for the most popular plugin, BetterDocs which has now 30k+ active users.
While you install and activate BetterDocs on your website, you will instantly get a sub-domain to store your documentation. It makes it easier to manage the knowledge base from one place. Moreover, you can personalize the documentation site with everything you need without coding.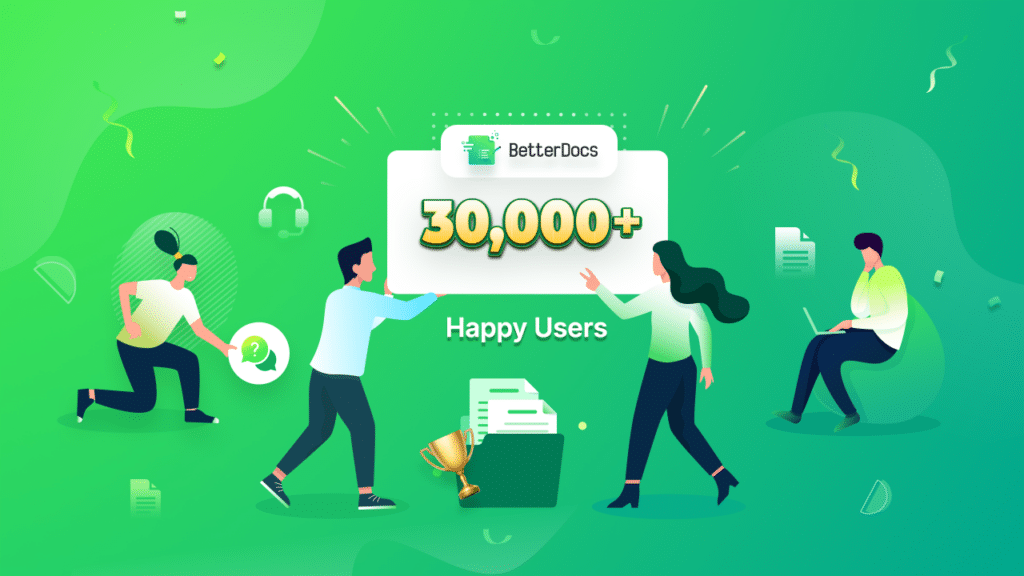 Step-By-Step Guideline: Create Separate Documentation Site In WordPress
The process of creating separate documentation sites becomes half done when you have a superb knowledge base plugin such as BetterDocs. Let's check out the rest of the basic steps you have to follow to create a separate documentation site using BetterDocs.
Step 1: Plan For Your Documentation Site Appearance
Before getting into creating a separate documentation site, you have to plan the appearance. Outline what types of documentation will be there, how the Docs Archive page will look, and how the Table Of Content will be displayed. With BetterDocs, you can design the documentation site appearance from Customize or using the most popular website builder, Elementor.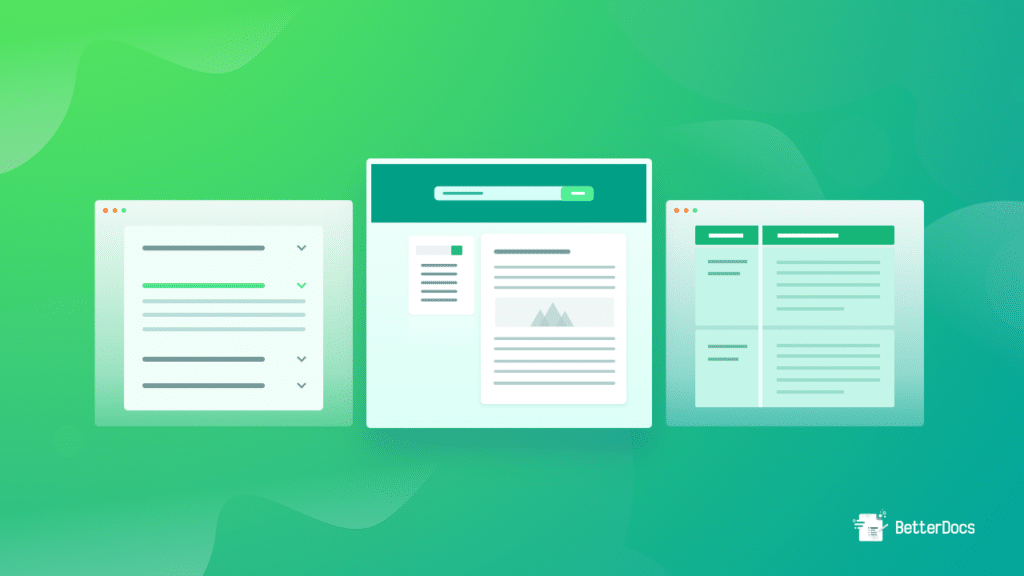 Check out 3+ ready-to-use templates for your separate documentation site with effective tips. Learn More.
Step 2: Create Essential Categories For Documentation Site
For the tutorial purpose, we will show you how to create a separate documentation site with WordPress using BetterDocs. As soon as you install and activate BetterDocs on your WordPress dashboard, the setup wizard takes you on a tour to help you create your knowledge base completely. If you want to create a documentation site efficiently, then first should create categories.
Go to the Categories section, and create all the categories at once. If you want to manage Multiple Knowledge Bases, then you will get the options in BetterDocs as well. Moreover, you can assign the same category under multiple knowledge bases easily.
Step 3: Publish Documentations With Proper Tags
At the same time, you can include important tags before starting to bring documentation on-site. Or you can create docs and add tags instantly. After making the documentation SEO optimized, time to publish your documentation. This is how your documentation will appear on the separate documentation site.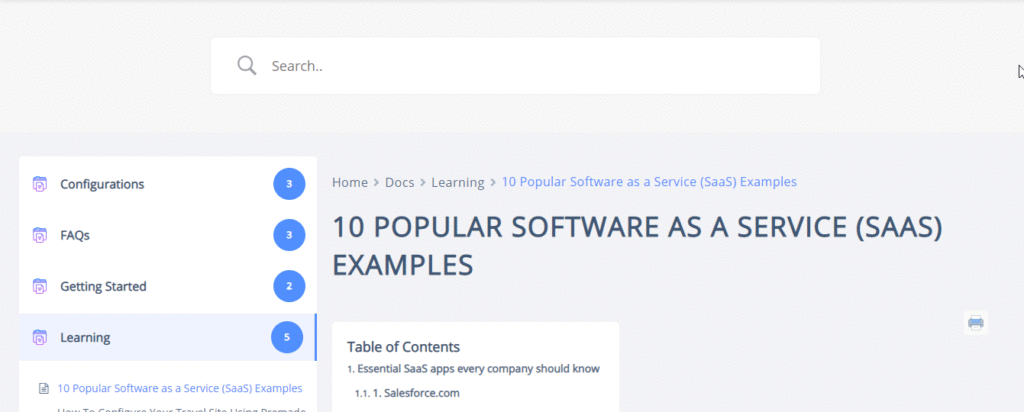 Excellent Tips To Design Documentation Site
Let's check out the available exclusive options in BetterDocs that will help you to design your separate documentation site in a more user-friendly way. Here are the top 2 hand-picked tips.
⭐ Get A Catchy Documentation Site Template
When you can give a stunning look to your knowledge base with ready knowledge base themes available in BetterDocs, why keep your separate documentation site in a boring layout? At Present BetterDocs comes with 4 ready templates to personalize your separate documentation site as you want. Among the available templates, one template allows users to highlight their favorite documentation in a focused manner.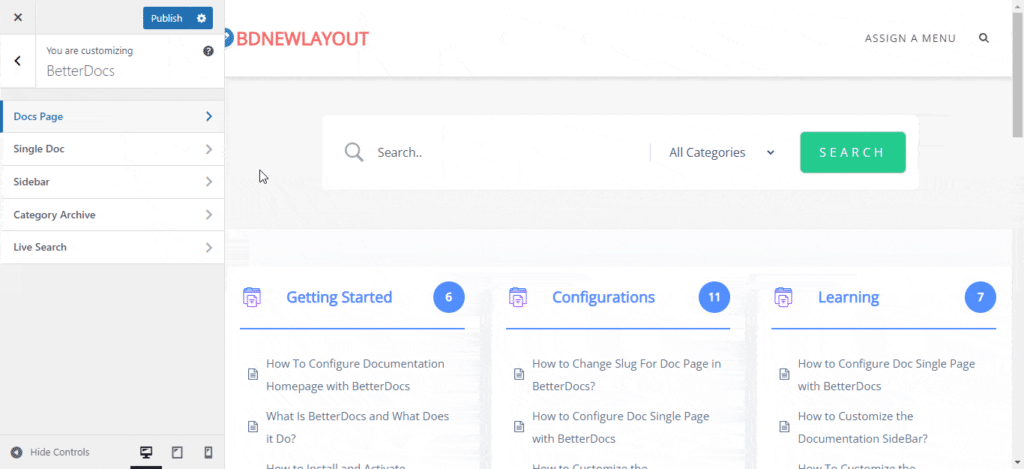 ⭐ Use Elementor To Design Documentation Pages With New Look
Do you enjoy designing your website with Elementor? Then BetterDocs comes with the opportunity to design your separate documentation site, category pages, archive pages, single docs pages using Elementor without coding. Elementor gives the ultimate freedom in website design, and now you can use this superpower to design your separate documentation site with ease.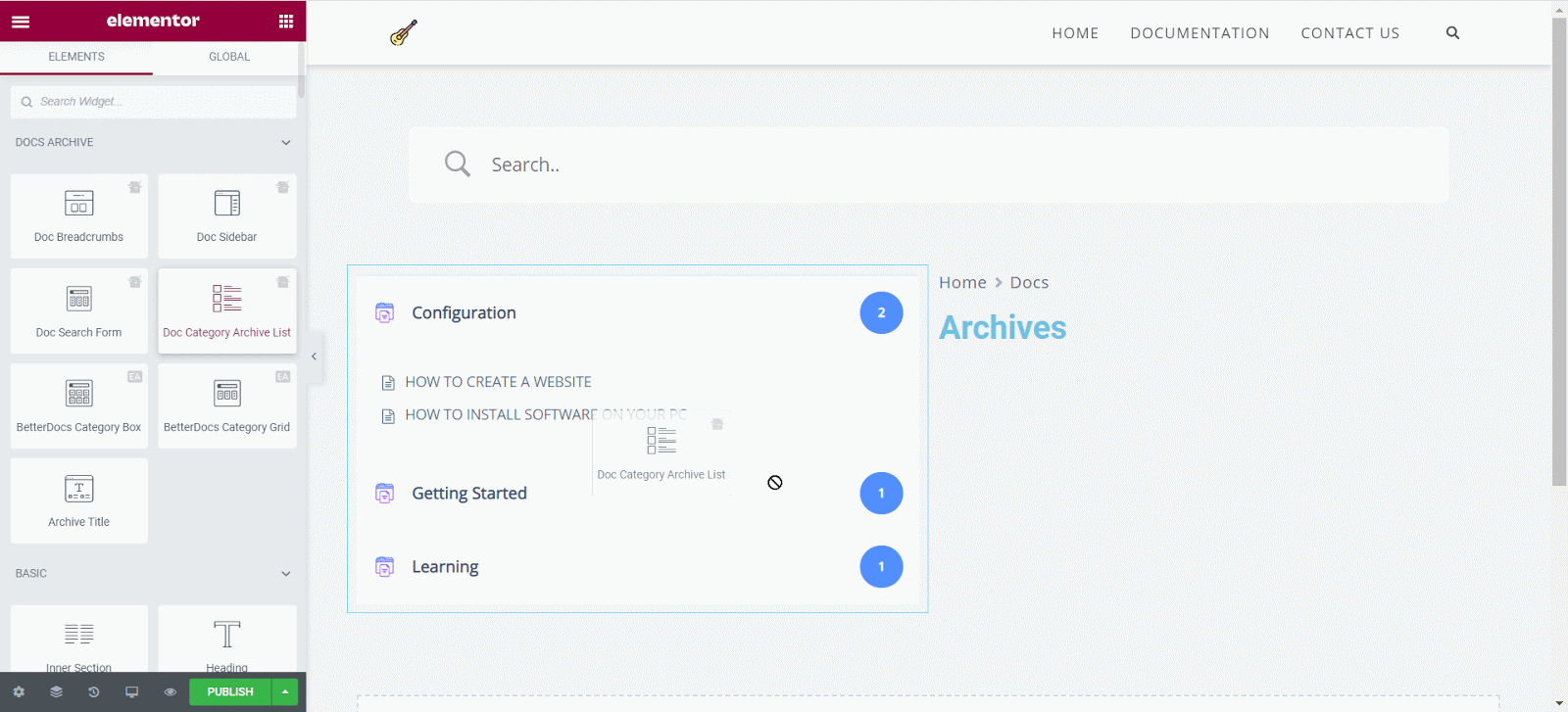 Improve Your Documentation Site UX With Effective 4 Tips
Only creating a separate documentation site won't bring the benefits mentioned above. You should focus on improving the user experience to get more engagement. That will lead you to a high rank in search engines and SEO-optimized. Let's check out the 4 proven-tested tips to improve documentation site UX.
1. Add Advanced Search Bar To Find Documents Instantly
When you have 5/10 documentation on your knowledge base, it is pretty easy to look for the needed one. What if you have 10+ documentations? For this reason, you can include an Advanced Search Bar which will improve your documentation site navigation. In BetterDocs, you can also search documentation by categories, keywords, and so on.
2. Include Table-Of-Contents For Easy Navigation
Another proven way to improve your content user experience is by adding a Table Of Content(TOC). When you write longer documentation TOC will help your customers to get a brief view of the documentation. Also, by marking down the important section of the documentation in TOC, it will help to reduce the bouncing rate and provide the customers with what they are looking for.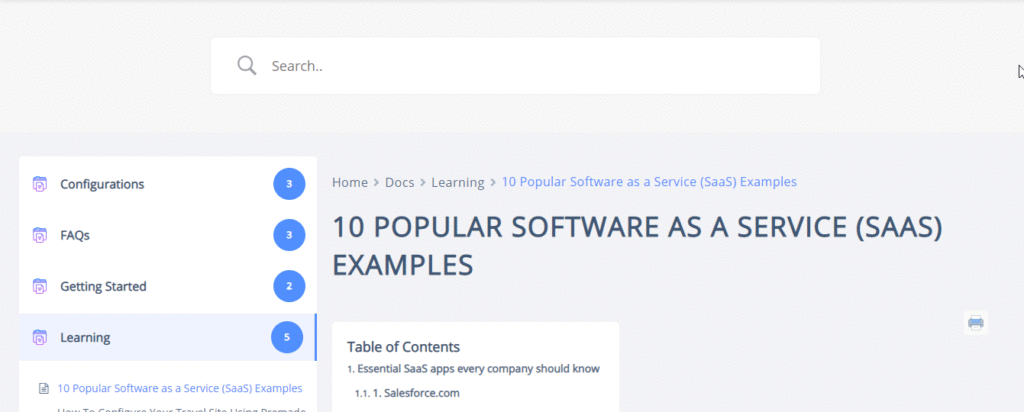 3. Get A Instant Answer Bot For Better Customer Support
Sometimes not knowing the exact keyword or category, becomes harder to find the exact documentation you need. To resolve this issue, you can enable another advanced feature of BetterDocs, Instant Answer bot. With this handy bot, your customers can reach the documentation they need instantly. This bot will also reduce a lot of your customer support as well.
4. Keep Analyzing & Improving Your Documentation Efficacy
Improving the UX of your separation documentation site is not a one-day task. Analyzing everyday performance and staying open to adapting to new changes based on realistic data is essential. To help you out, you can use BetterDocs analytical dashboard to measure and analyze documentation performances. At the same time, you can collect the data to improve documentation according to data.
By following the right process, you can create a stunning separate documentation site with WordPress in no time! Have you found this tutorial helpful? Make sure you share your experience with others and express it in your Facebook community. Also, subscribe to our blog to keep getting these kinds of resourceful tutorials, insights, blogs, etc.