Providing excellent customer service has become paramount to staying ahead of the competition in this fast-paced digital world. Customers anticipate receiving prompt and effective assistance anytime they have inquiries or encounter problems with goods or services. Software with artificial intelligence (AI) for customer assistance can help in this situation, completely changing how companies communicate with their clients. 
This is why businesses are looking to adapt to advanced AI Customer Support Software to scale their support pressure and enhance customer service. It can easily kill two birds with one stone!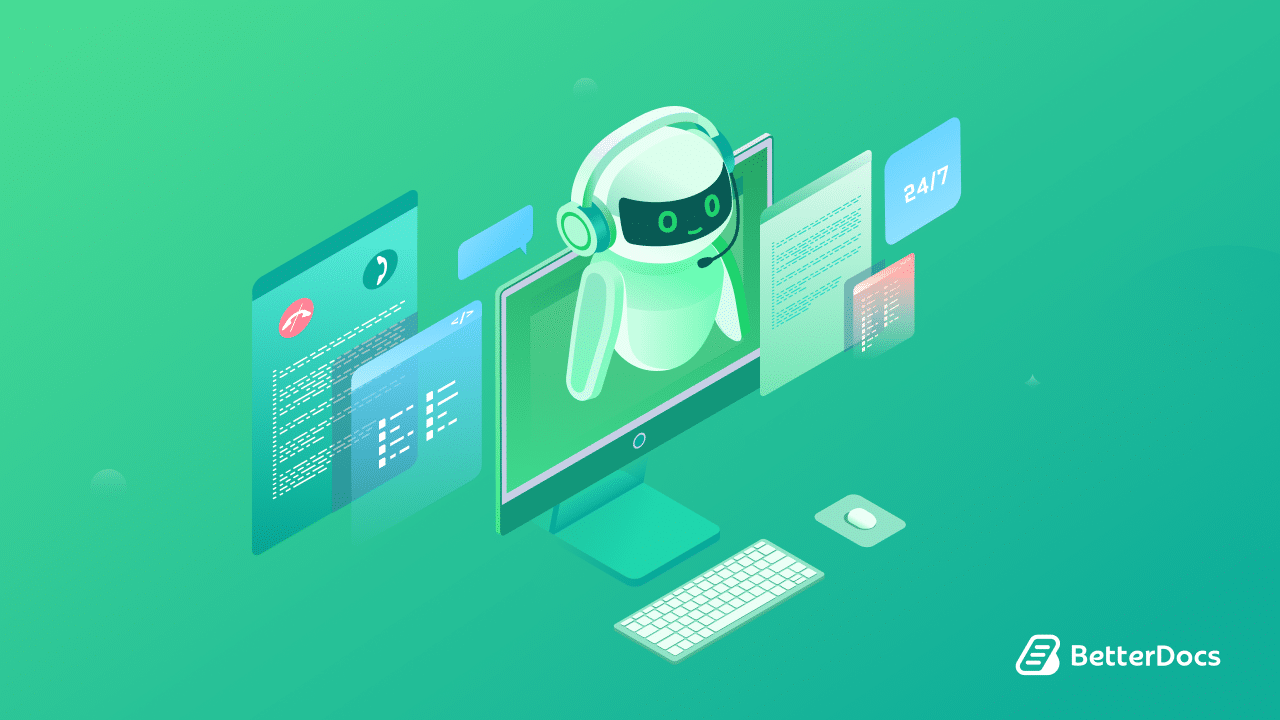 Artificial intelligence (AI) has advanced to the point that it is now also a priceless tool for improving customer service. Businesses may streamline support operations, cut down on response times, and guarantee 24/7 quality service by utilizing AI-powered solutions. The correct AI customer support software can significantly impact your customer satisfaction ratings, regardless of whether you run a tiny company or a large corporation.
AI Customer Support Software: 7 Best Tools for Your Business
This thorough article will examine the top 7 AI customer support software that can assist your company in providing first-rate customer service. These technologies, which range from chatbots that answer common questions to sophisticated analytics tools that provide insightful data, are made to complement your support staff and go above and beyond for your clients.
Take a deep dive into this blog till the end to explore and learn about the best software that can provide AI-driven customer support and help you scale the support pressure and improve user experience.
1. Help Scout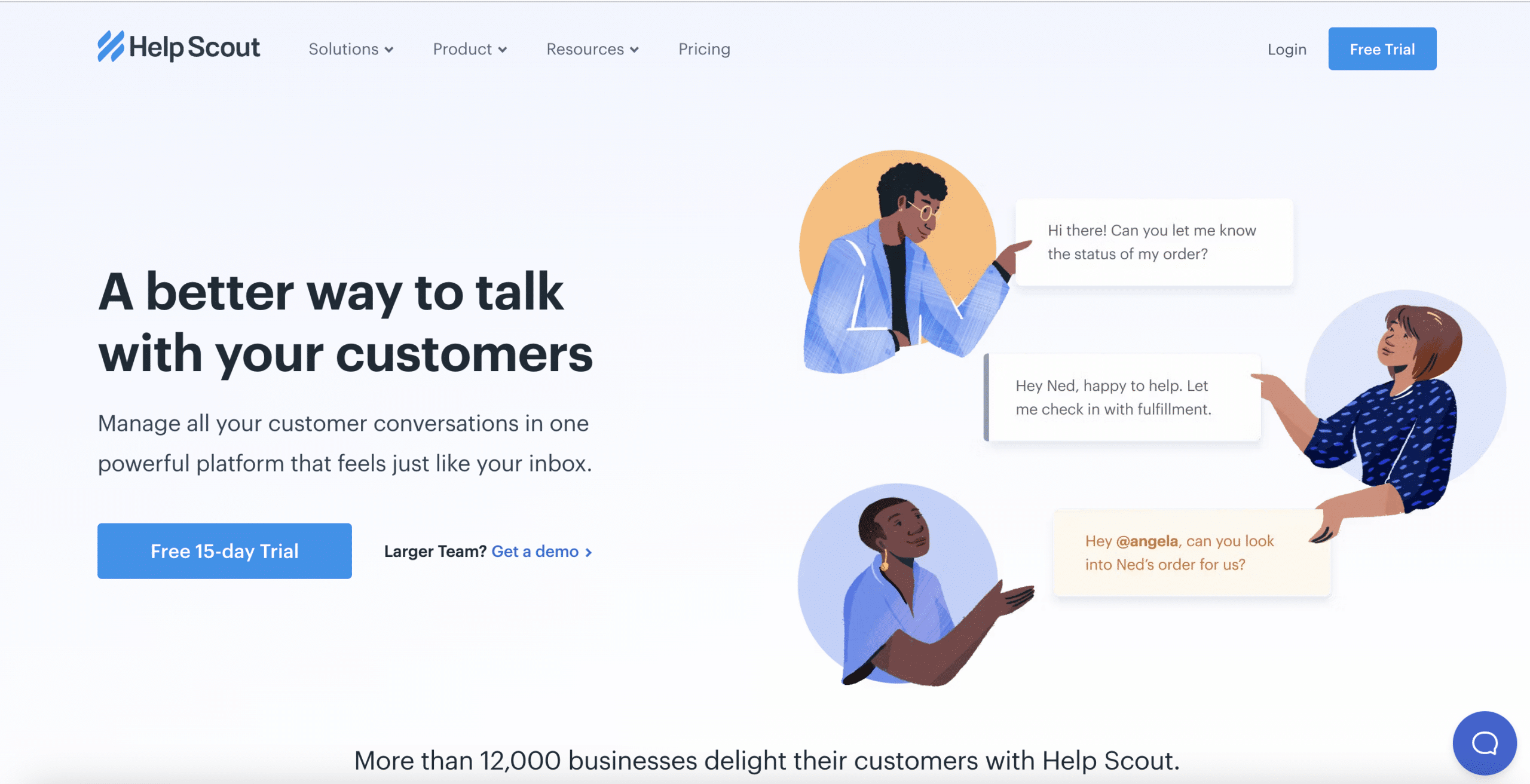 Help Scout is an AI customer support software that includes AI-driven features to enhance customer interactions. Workflows that can be automatically created using Help Scout's automation capabilities include those for ticket routing, tagging, and other routine chores. This streamlines your customer service procedure and makes sure that inquiries from customers are quickly routed to the appropriate workers.
2. Freshdesk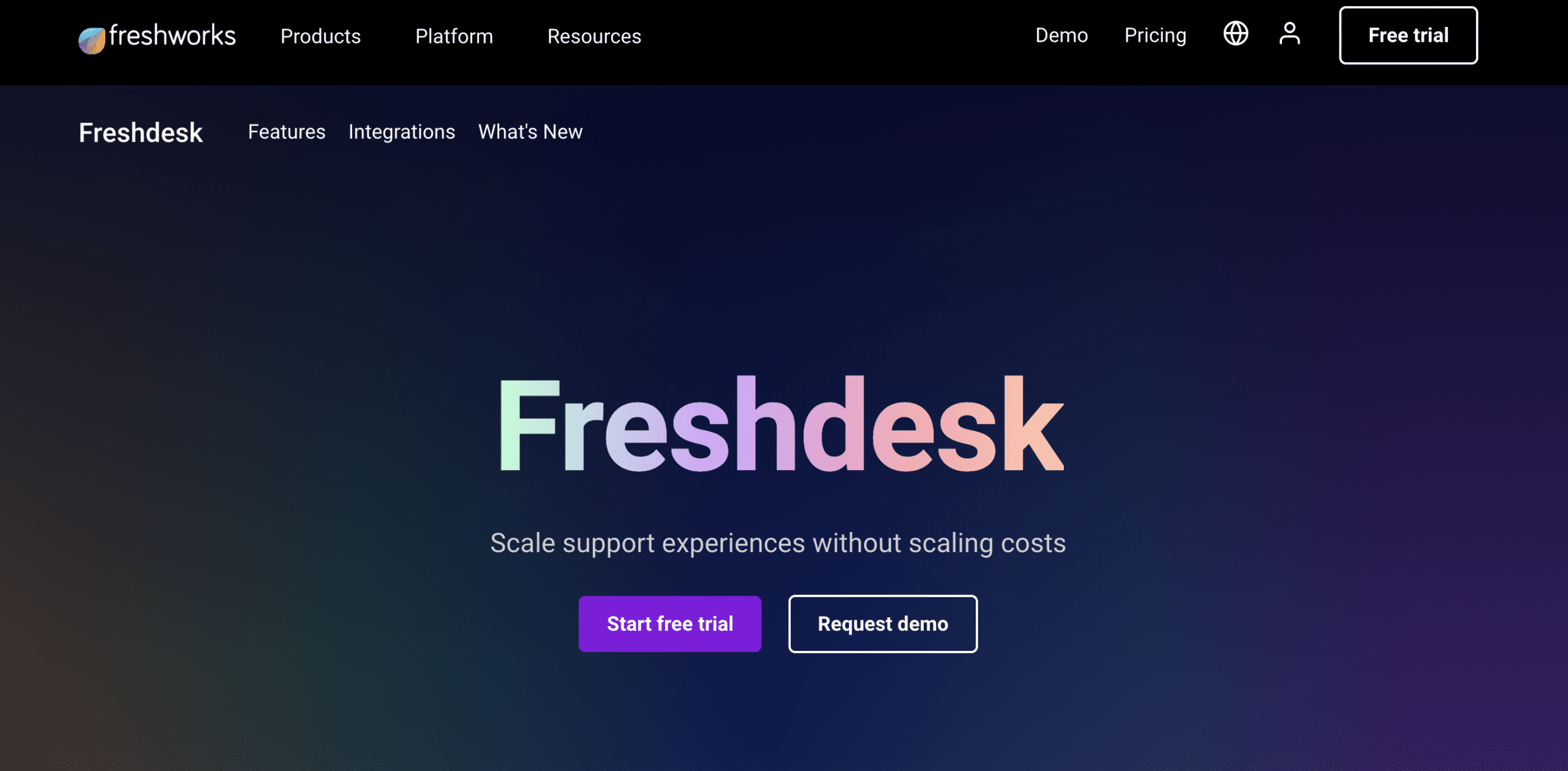 Freshdesk is a comprehensive AI customer support software and engagement platform. It intelligently assigns inbound support tickets to the most qualified agents using AI, speeding up response times. AI-powered chatbots can manage regular questions and help clients with straightforward tasks. This AI customer support software also offers immediate responses, ensuring clients receive support immediately. 
3. Tidio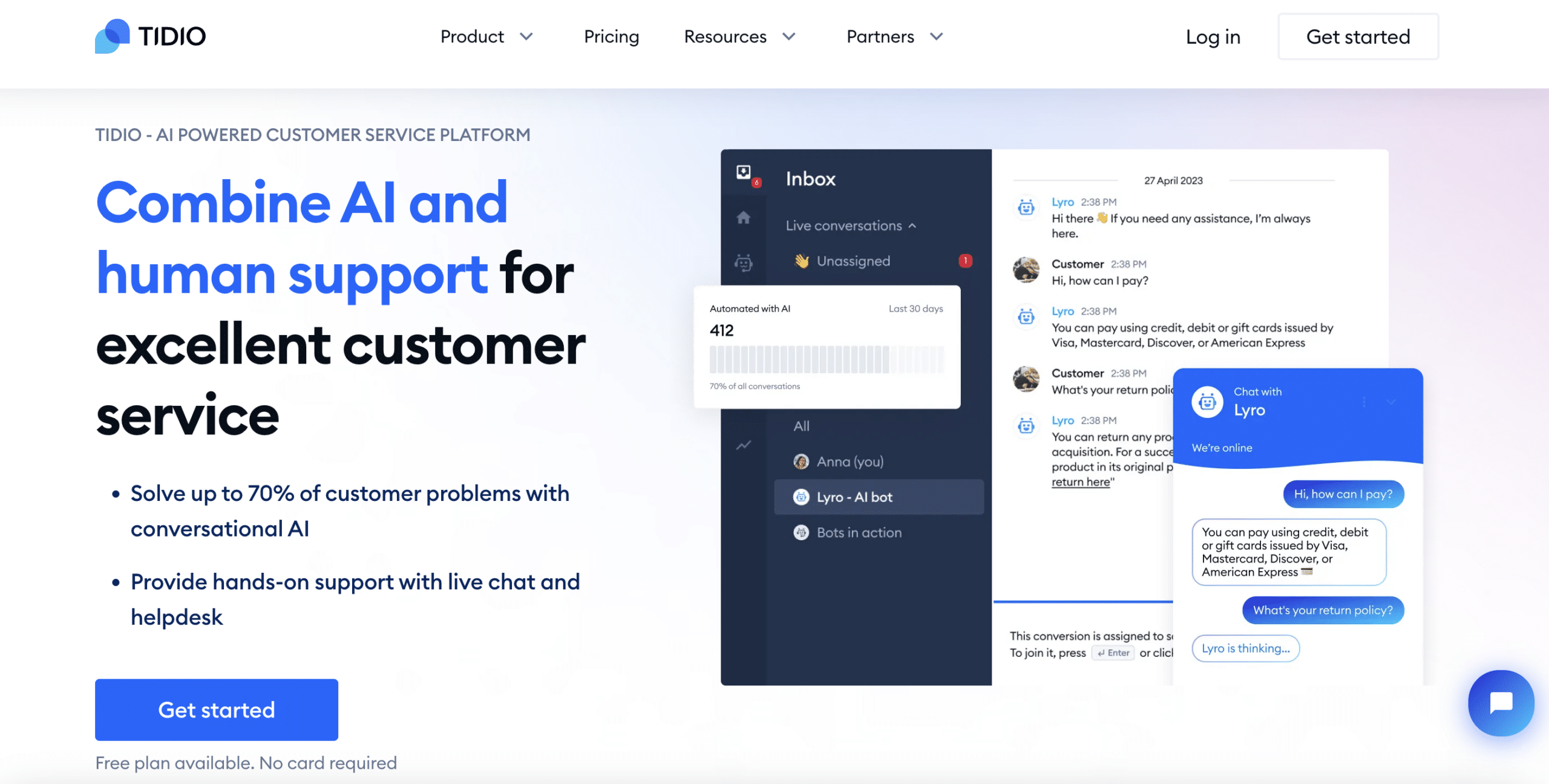 Tidio offers AI-powered chatbots and live chat software for websites. The AI customer care chatbots from Tidio can qualify leads, engage website visitors, and reply to frequently asked inquiries with human-like responses that ensure no grammatical errors. Additionally, they can set up appointments and make product recommendations. It has a real-time live chat feature, increasing customer happiness and conversion rates.
4. Intercom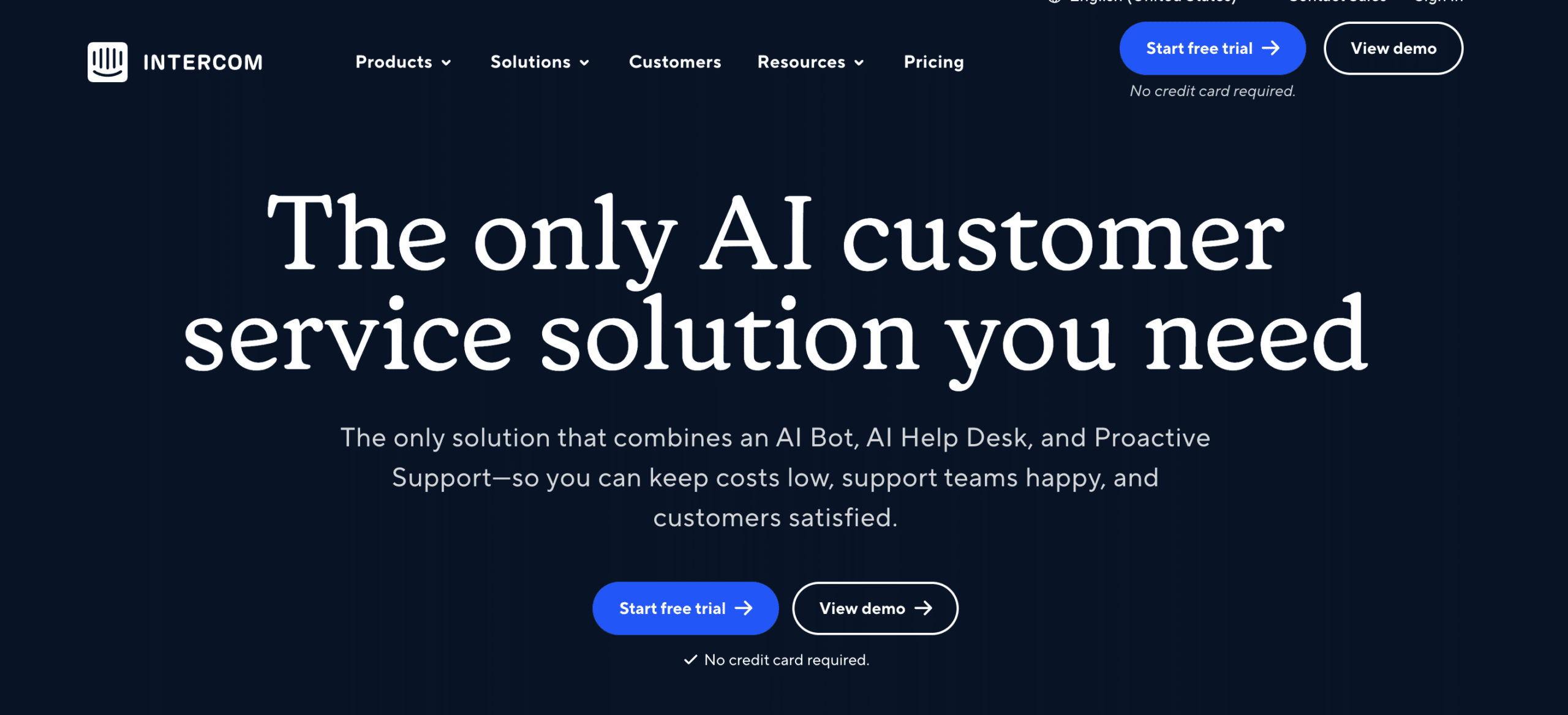 Intercom is a customer messaging platform with AI capabilities. Its virtual assistants and chatbots can interact with website visitors, respond to inquiries, and support users during onboarding. Intercom collects client information and offers insights, enabling businesses to personalize their communications and enhance customer satisfaction. Intercom's in-app messaging feature enables you to communicate with consumers more effectively and keep them using your app longer.
5. HubSpot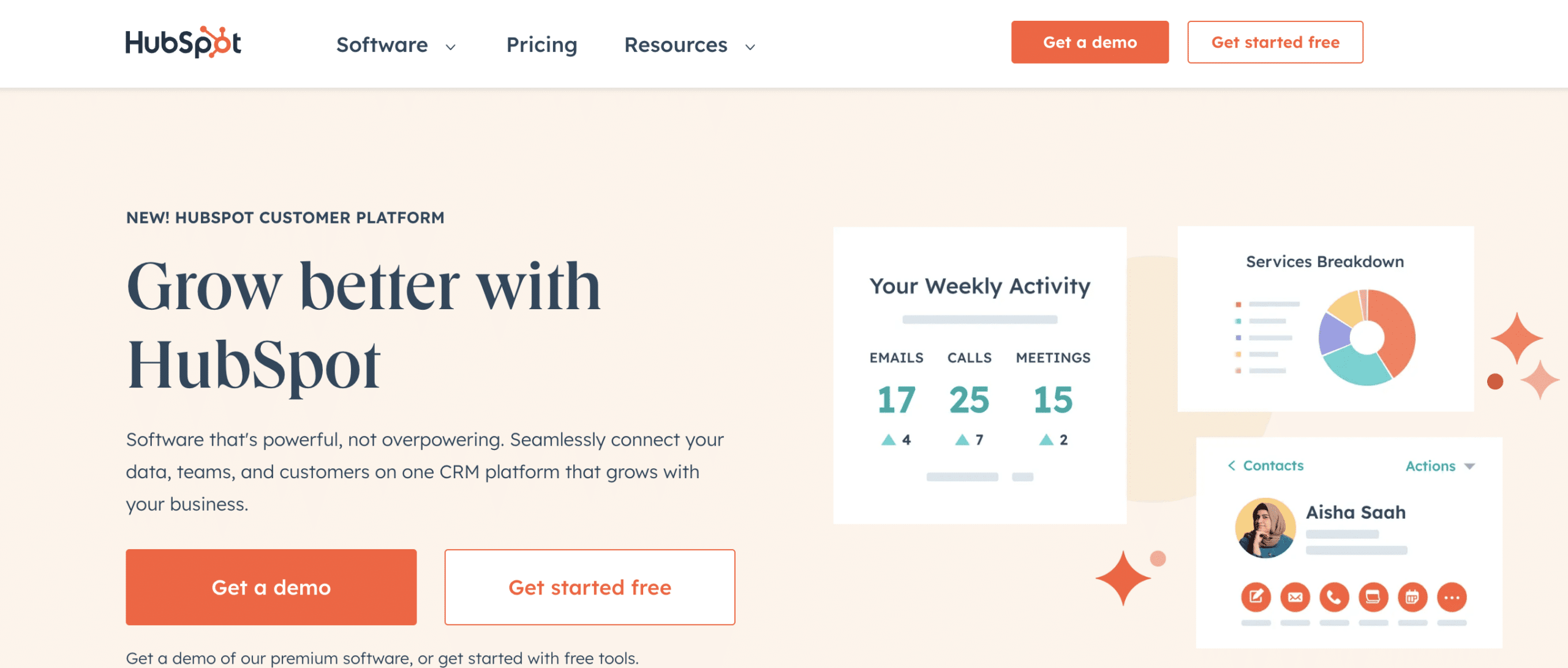 HubSpot offers a complete marketing suite, sales, and customer service tools, including HubSpot's ticketing system, which employs AI to direct customer inquiries to the best support personnel and can pre-populate typical questions with pre-written answers and custom content. Also, with powerful AI capabilities, you can work more efficiently by automating processes and discovering insightful data throughout the HubSpot customer platform.  
6. Zendesk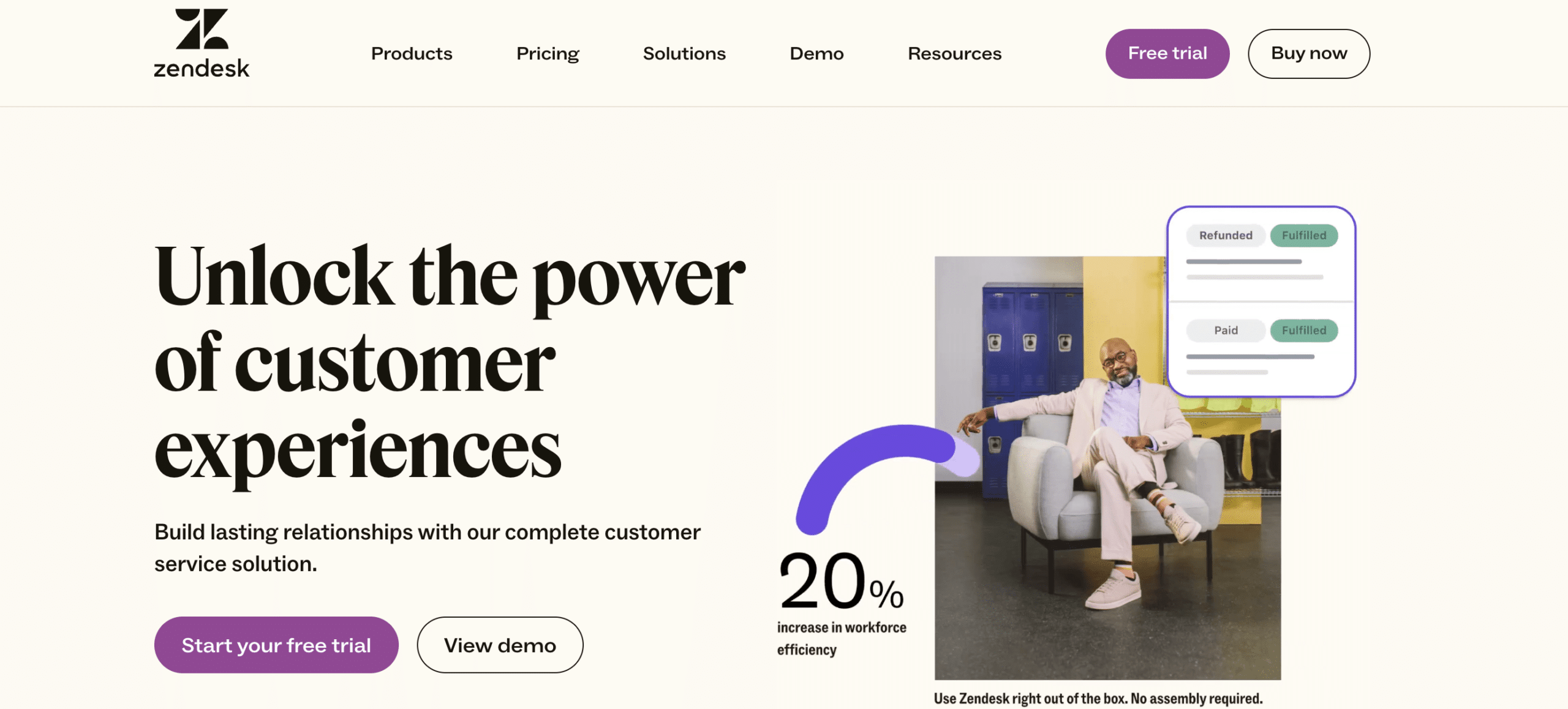 Zendesk is a well-known AI customer support software that incorporates AI into various aspects of customer service. Zendesk's chatbots can assist customers right away, respond to frequently asked queries, and direct questions to the right personnel. Based on the content of the tickets, AI can automatically route support tickets to the appropriate agents for quicker response. Its AI-driven analytics tools offer perceptions of the effectiveness of customer help and can spot trends to enhance service.
7. Kustomer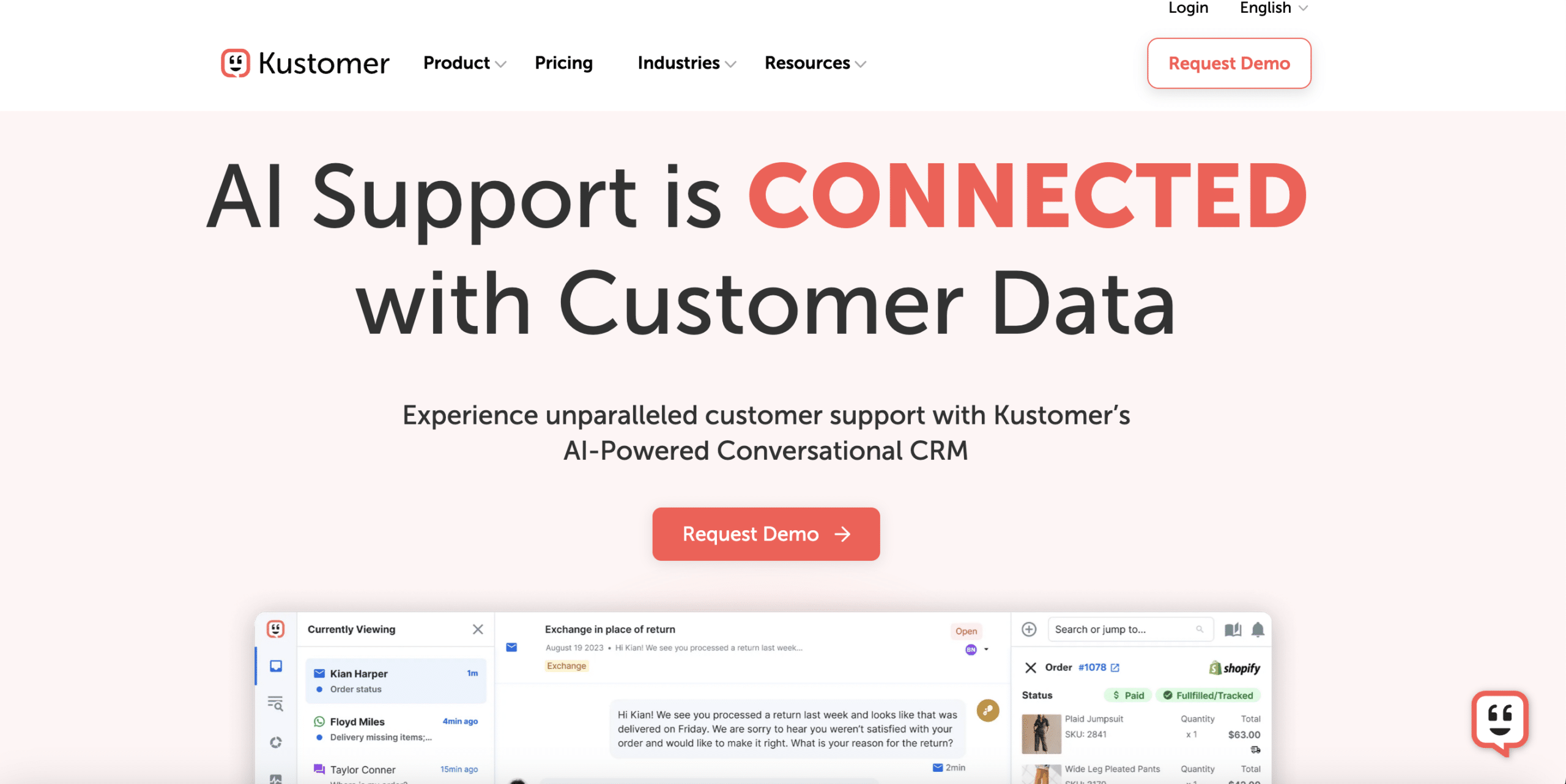 Kustomer is a customer service platform that utilizes AI and machine learning to provide a comprehensive AI customer support software solution. To help agents respond to client inquiries more quickly, Kustomer leverages AI-driven automation. Additionally, it may automate repetitive processes like ticket marking and routing.
Now It's Your Turn To Explore!
These AI customer support software are designed to help businesses provide efficient and personalized support to their customers, ultimately enhancing customer satisfaction and loyalty. When choosing a tool, consider your specific business needs and the level of automation and integration you require to meet your customer support goals.
If you want to read more exciting content like this, subscribe to our BetterDocs blog page or join our WordPress experts community on Facebook to get all the latest updates. Enjoy!
⭐ Read More Exciting Blogs!