When you create a knowledge base for your eCommerce store in Shopify using BetterDocs, it lets you easily organize or sort documentation as needed. It provides you with a seamless filtering option using which you can sort through the different categories or publishing dates.
How To Sort Documentation Using BetterDocs? #
Follow the step-by-step guide below to learn how to sort documentation and knowledge base in just a few steps.
Note: You must have the BetterDocs for Shopify app installed on your store.
Step 1: Sort Using A Filtering Calendar #
To easily sort through all your documentation with BetterDocs, go to the 'Docs' tab and simply select 'Select Date Range' shown below.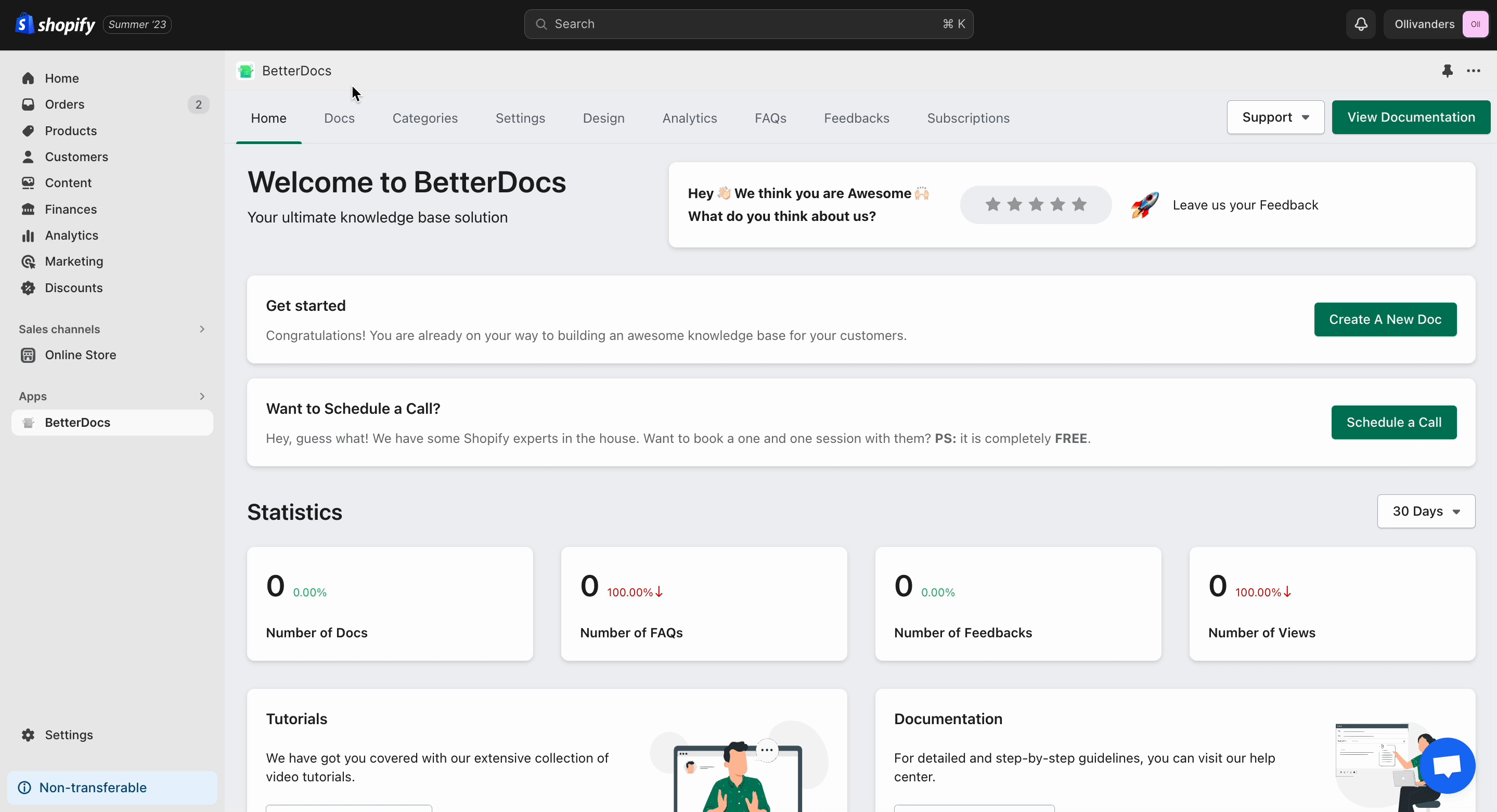 This will open up an advanced Calendar filter on the app's home screen, where you can select specific documentation to publish date or date range. You can choose a preferred start and end date, or choose from the existing filter options given in the calendar.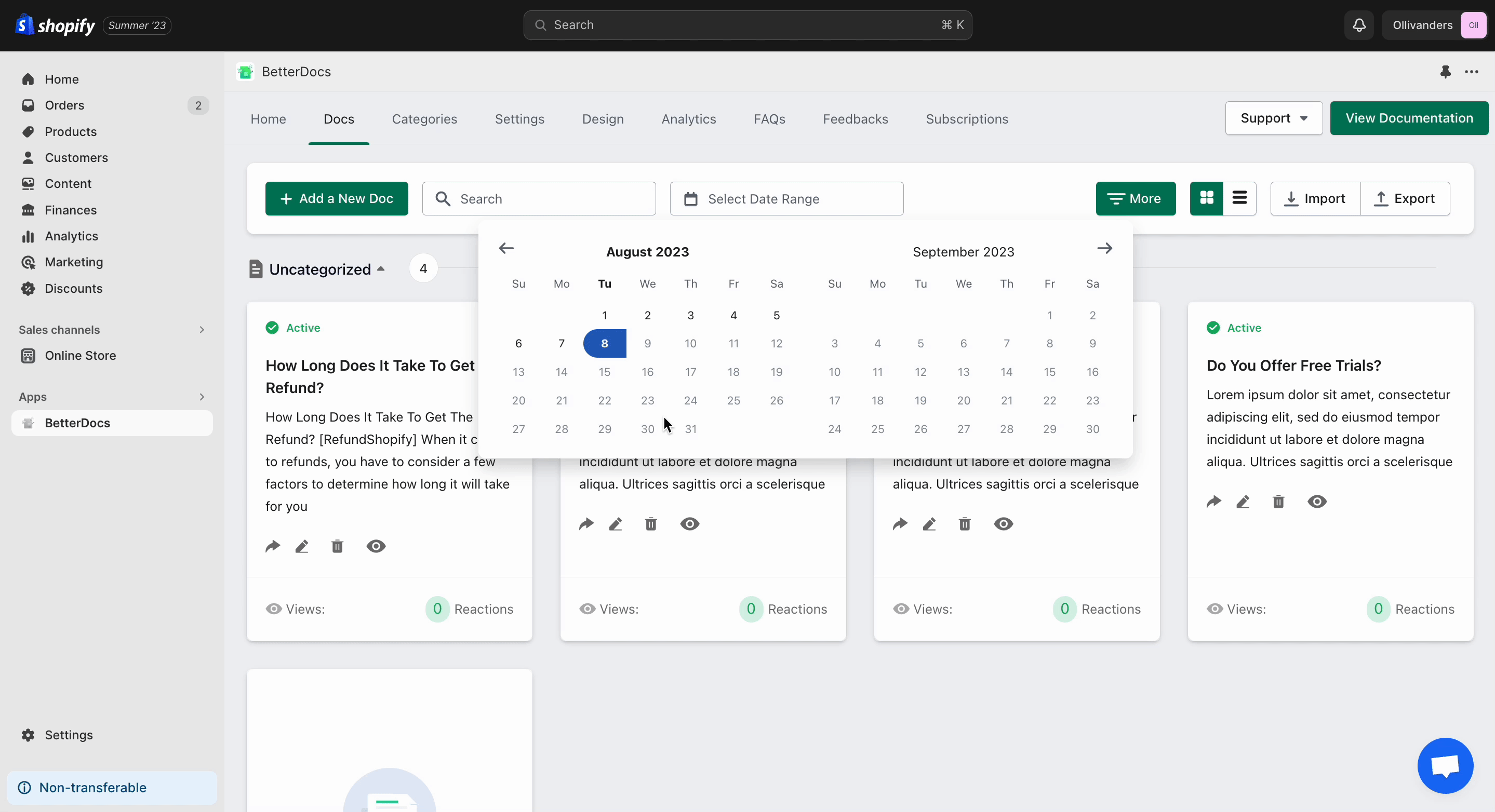 Step 2: Sort Using The BetterDocs Filter #
You can also easily sort your documentation in your knowledge base using the 'Filter' option from BetterDocs. To do so, simply click on the button shown below from the app's home page screen.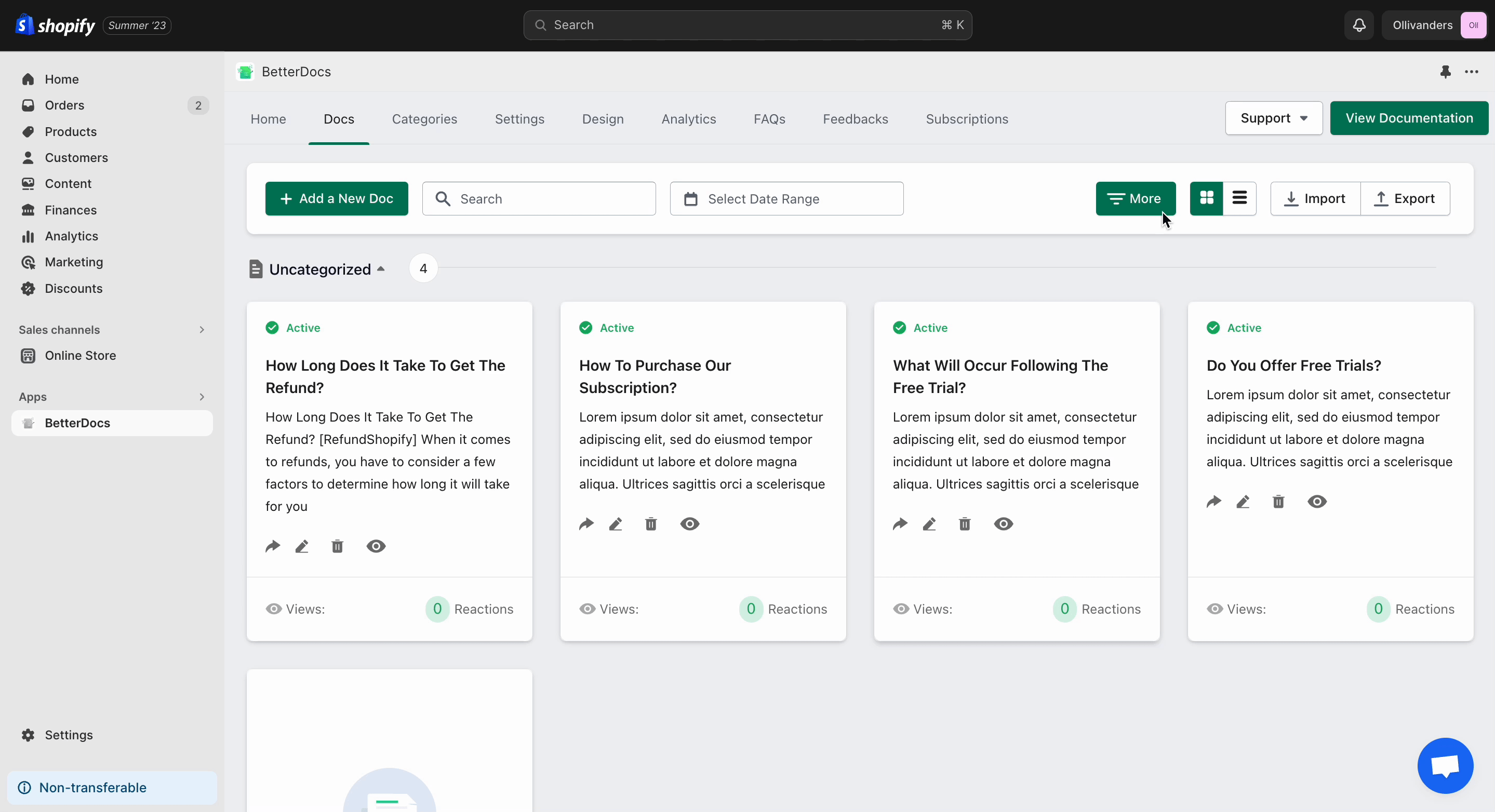 This will add a few drop-down menu filters to the screen. You can choose to sort your documentation using the 'Order By', 'All Categories', or 'Doc Status' filters.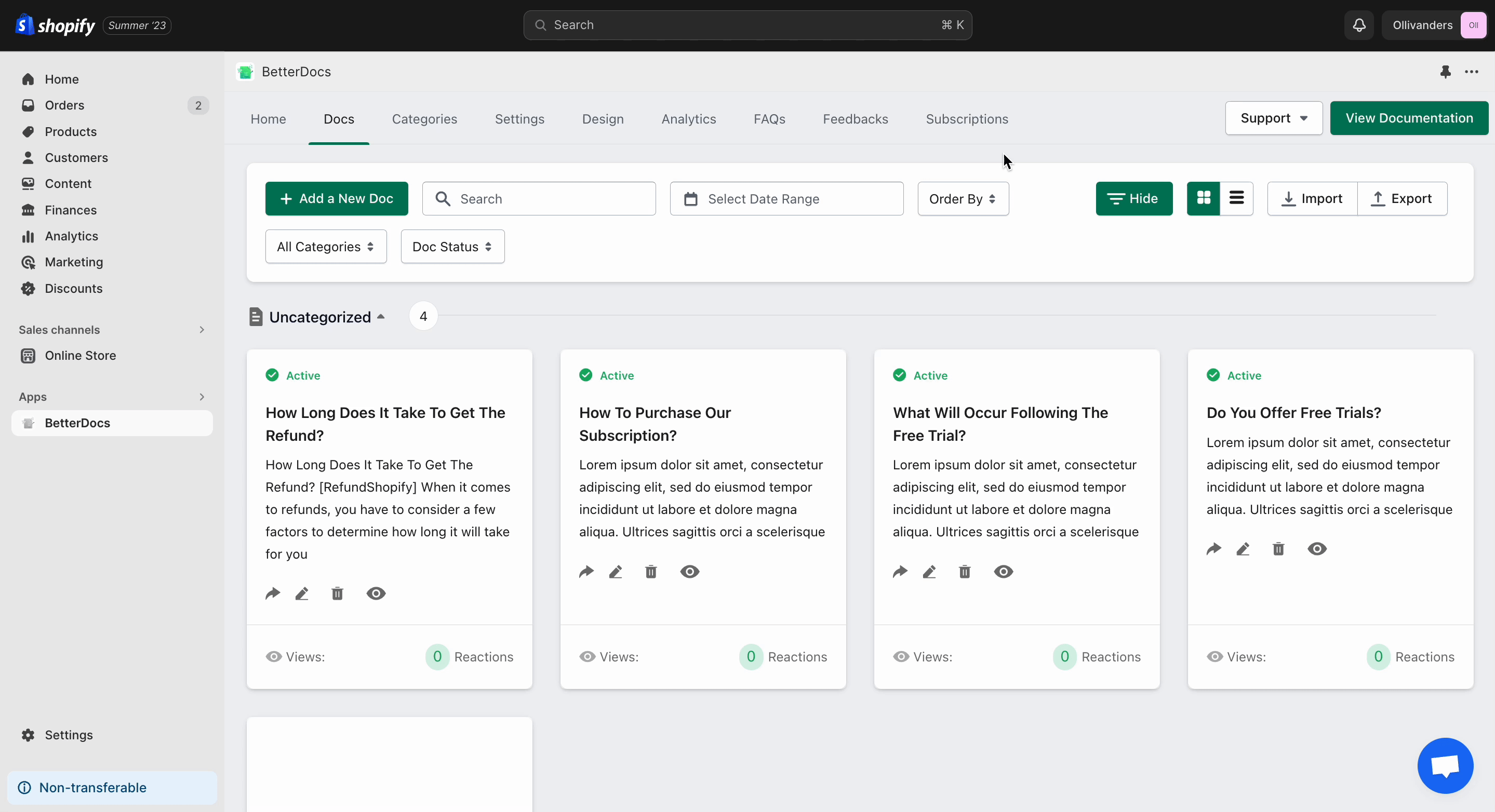 This is how easily you can sort documentation using the advanced filters on Shopify using BetterDocs.
Still, facing difficulties? Feel free to contact our dedicated support team.