BetterDocs comes with advanced order tracking features to help your customers get real-time updates on their purchased products. This advanced feature can improve your customer satisfaction and prevent them from purchasing the same product at a time.
How To Enable BetterDocs Order Tracking Feature For Shopify? #
Before following the step-by-step guideline, make sure you have installed BetterDocs For Shopify app on your store.
Step 1: Go To The Order-Tracking Option #
First, navigate to the BetterDocs app's 'Settings' tab interface. Select 'Instant Answers' from the left panel. Now, click on the 'Order Tracking' option, as shown below.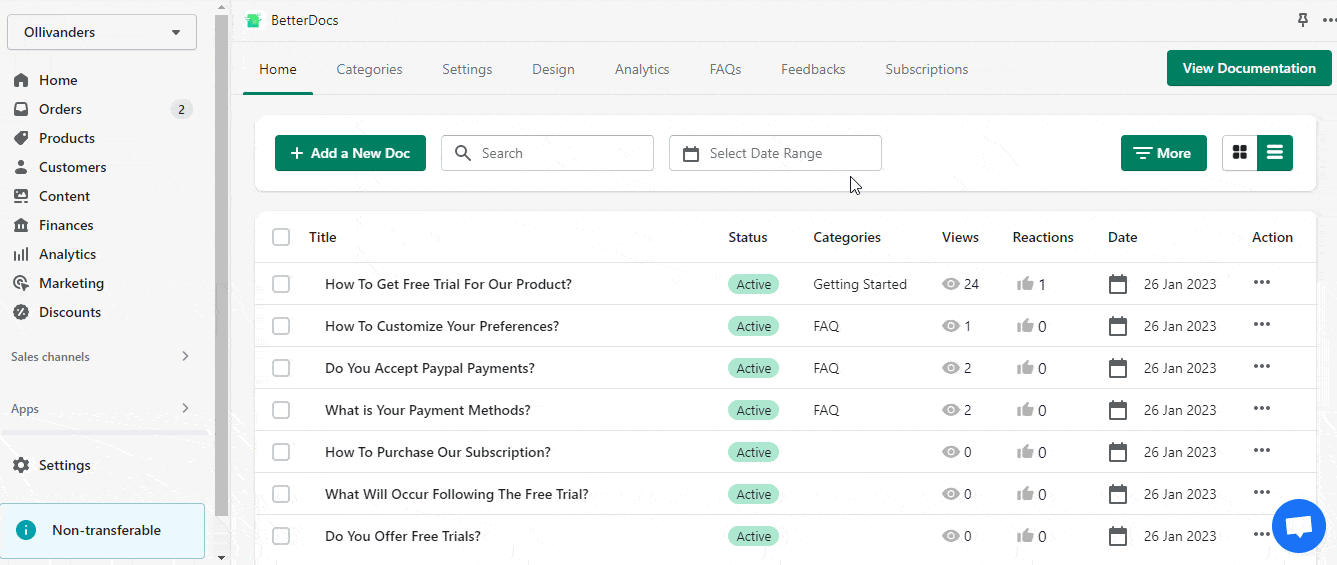 Step 2: Configure The Order Tracking Feature #
Now, turn 'On' the 'Display Order Tracking' feature and input a placeholder name on the 'Order Search Placeholder' field. For tutorial purposes, we have set 'Tracking Number' as the placeholder name to be shown to the customers. Finally, click on 'Save Changes' before leaving the page.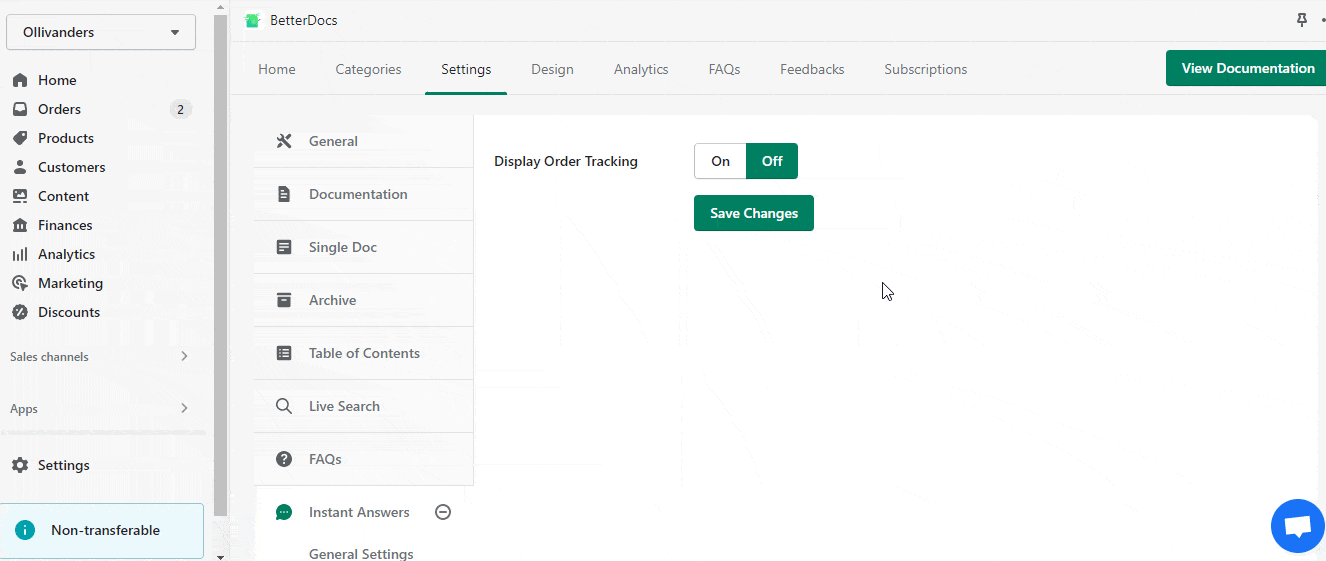 Final Outcome #
After you enable Order Tracking on Shopify store, customers can easily find it in the instant answer box. When they input their 'Tracking Number' in the 'Order Tracking' field, it will show the order status.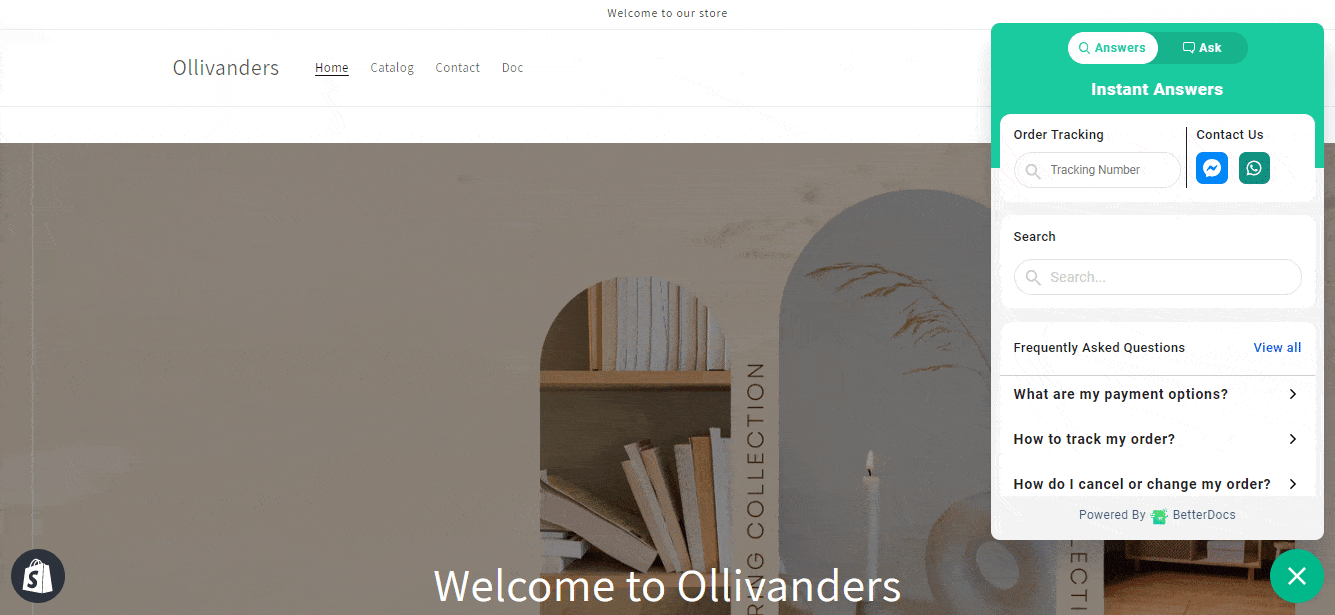 This is how you can easily enable the Order Tracking feature with BetterDocs for your Shopify store.
For any difficulties, feel free to contact our dedicated support team.