BetterDocs for Shopify  is an advanced eCommerce knowledge base solution with which you can cut down your support tickets and thus boost online sales by providing better customer support. 
How To Install BetterDocs For Shopify? #
To install BetterDocs for Shopify app on your eCommerce store, first you need to create a Shopify store account . Then follow the steps given below.
Step 1: Click On The "Apps" Option From Shopify Admin #
First you need to click on the "Apps" option from your Shopify admin dashboard.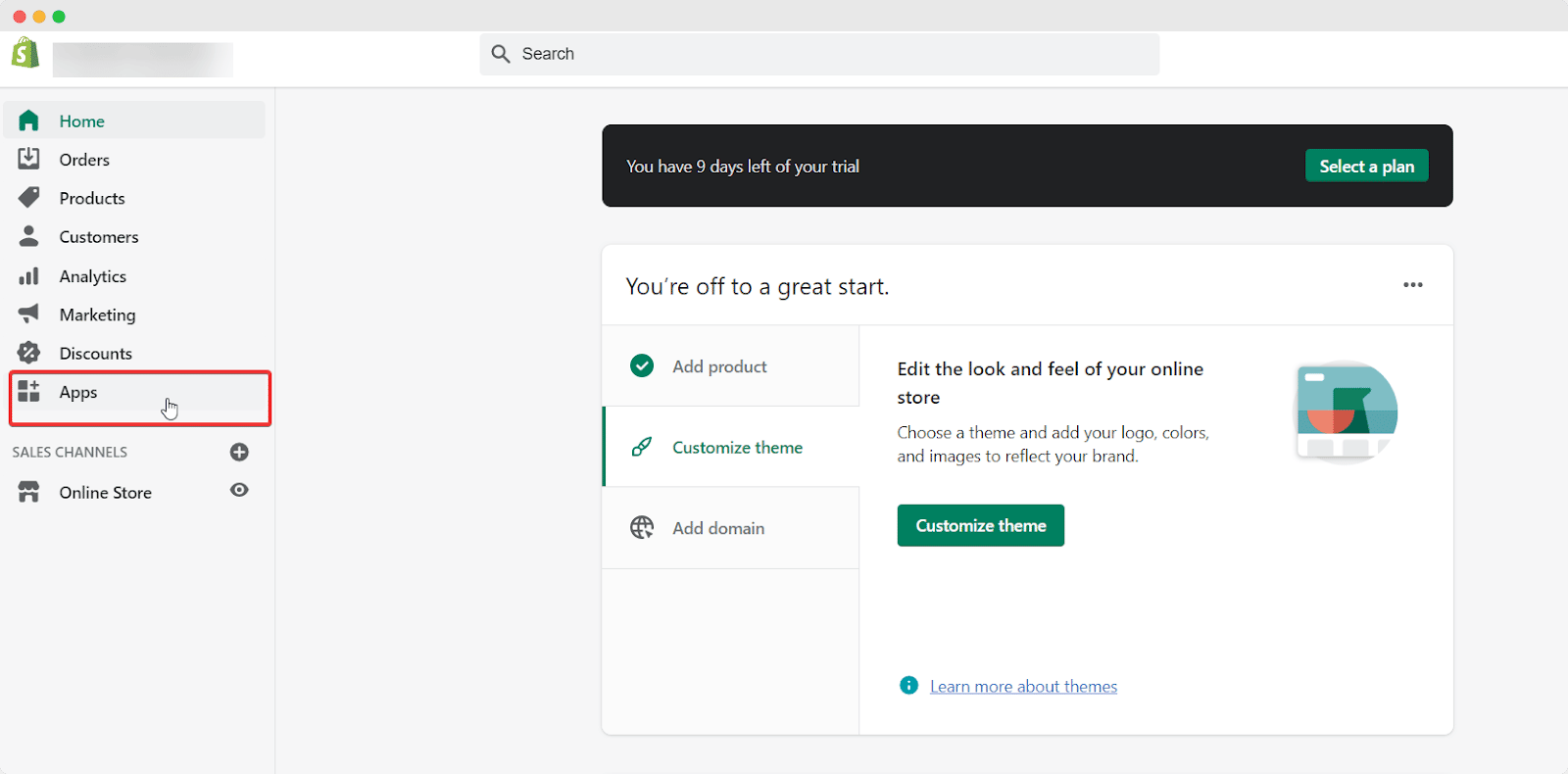 Step 2: Click On The "Customize Your Store" Button #
To explore the app store, click on the "Customize Your Store" button from the top right corner.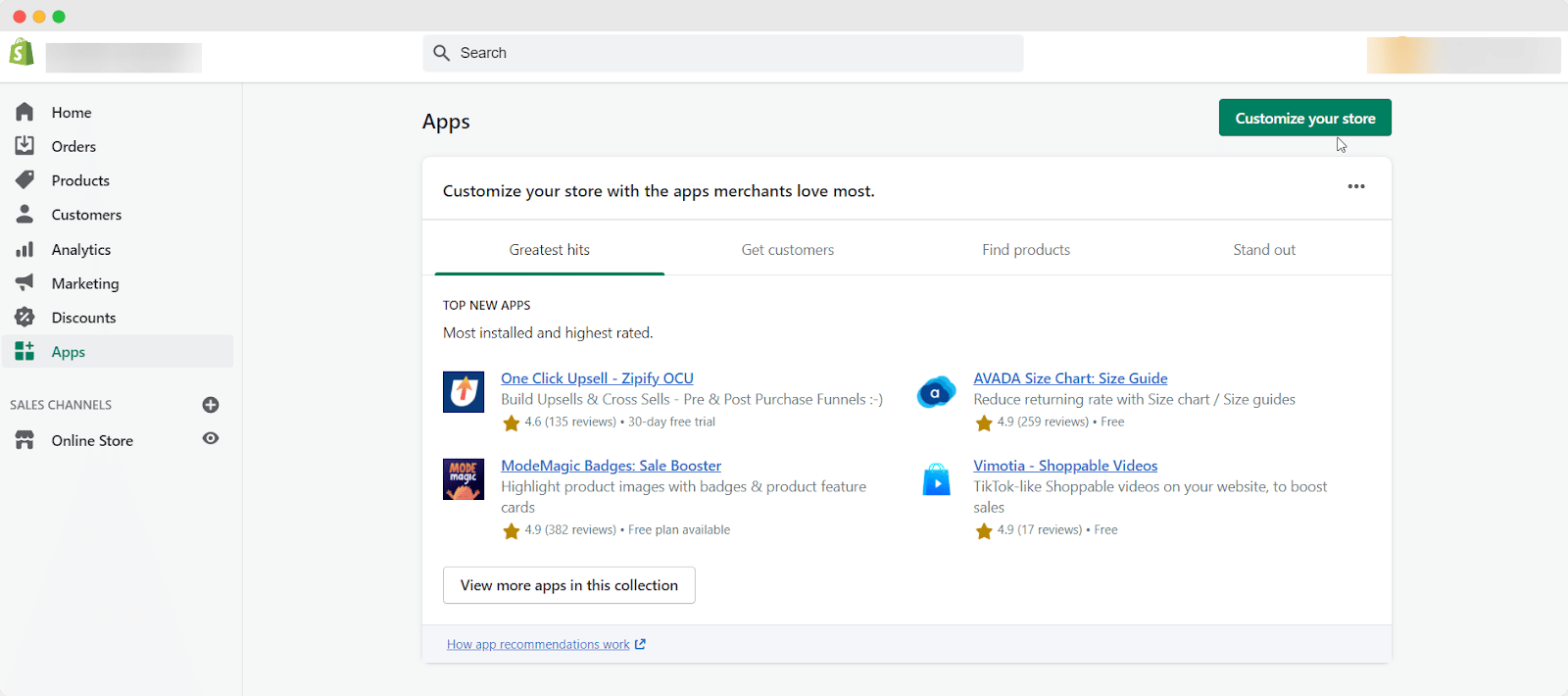 It will redirect you to the Shopify Apps Store pagina.
Step 3: Add BetterDocs App To Your Store #
From here, search for "BetterDocs" and click on the "Add app" button.
This is how easily you can install BetterDocs app on Shopify. 
Need assistance? Feel free to reach out to our dedicated support team for any type of queries.