BetterDocs PRO ti offre la possibilità di tenere traccia delle prestazioni della tua knowledge base. Con i suoi 'Analytics' funzionalità, puoi facilmente verificare quanti utenti hanno visualizzato le tue documentazioni. Viene fornito con una straordinaria interfaccia grafica che ti consente di controllare il feedback che hai ricevuto in un formato statistico.
Follow the simple to configure analytics to evaluate the performance of your BetterDocs knowledge base below:
Per configurare BetterDocs Analytics, vai alla tua dashboard WordPress e vai a wp-admin-> BetterDocs -> Impostazioni. Dal 'Generale' tab, you have the freedom to pick for which sets of users you want this Analytics to be applied on: Everyone, Guests, or Registered Users. Besides, you can enable the checkbox if you want to "Escludi analisi dei bot".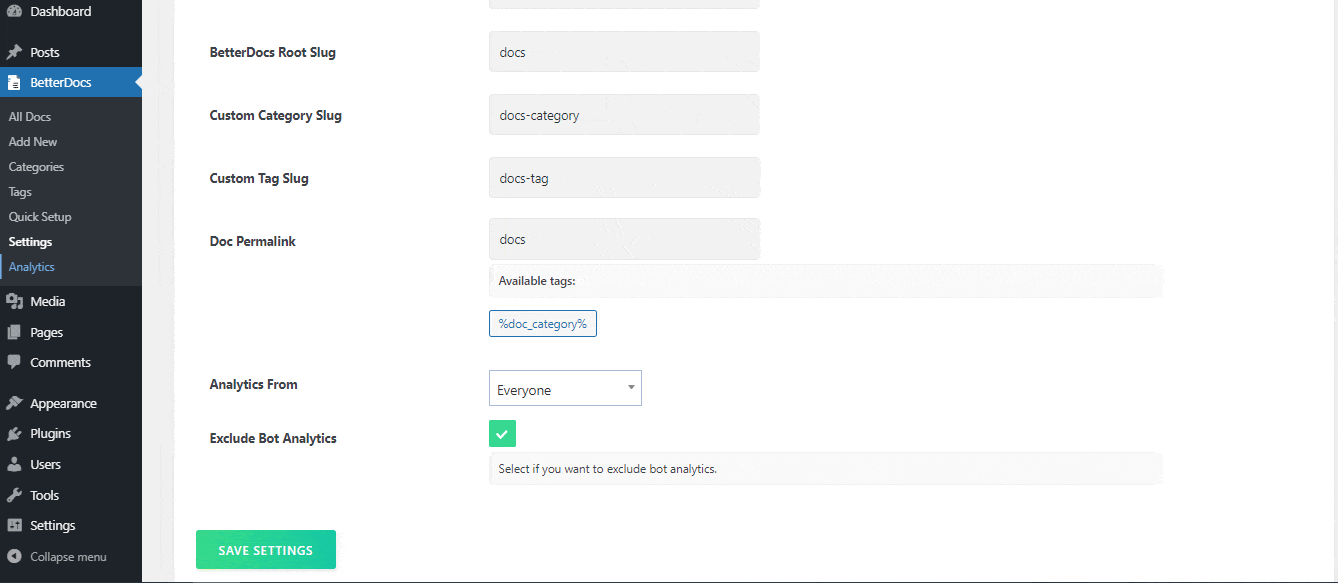 Per controllare Analytics, fai clic su "analitica' option from the BetterDocs menu. It will show you the graphical analysis of your knowledge base. You can either analyze all your docs or even do the analysis for some particular documentation as well. Besides, you can change the 'Data d'inizio' e 'Data di fine"per la tua analisi. Sei anche in grado di cambiare il "Fattore di confronto" based on: Views or the Feedbacks you have received as well.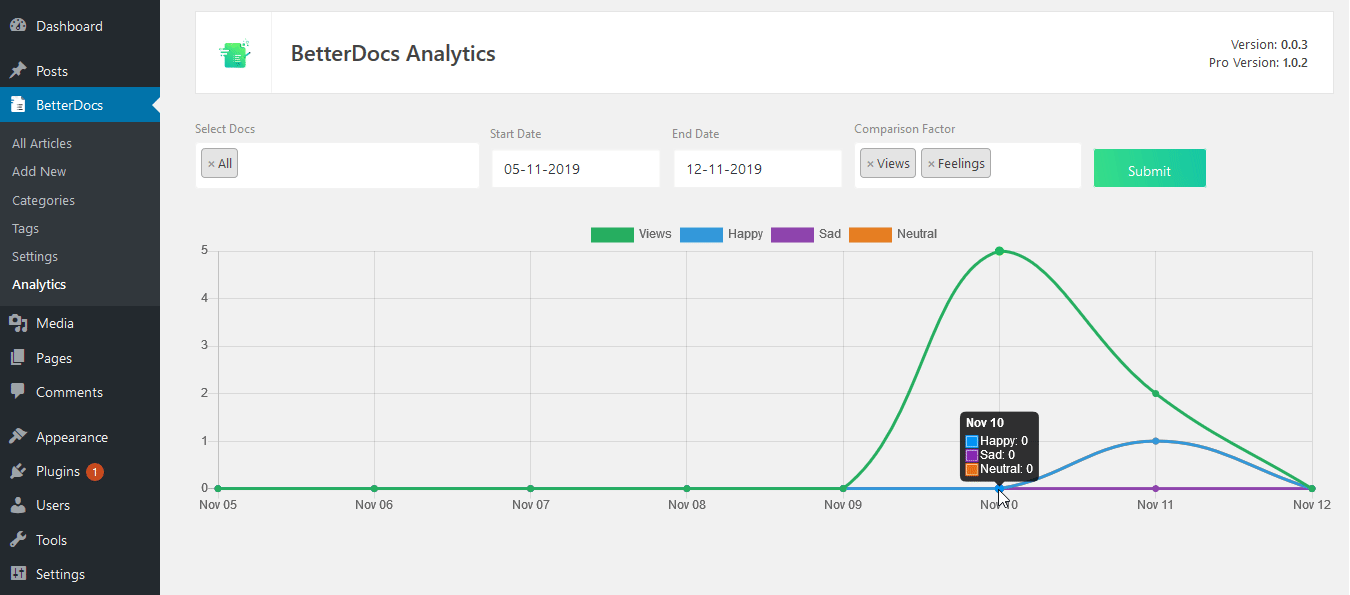 This is how easily you can configure BetterDocs analytics and measure the performance of your knowledge base site visitors.
If you face any difficulties, feel free to contact our support team.